June 10 - 16, 2018: Issue 363

Ladies Day 2018
at Newport Breakers Rugby Club: Warm Smiles on a Cold Day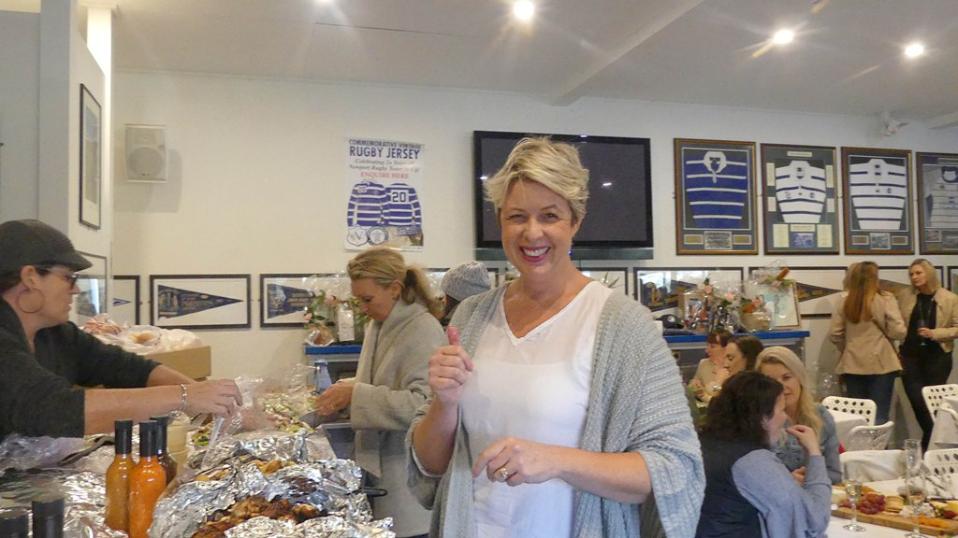 On Saturday June 2nd Newport Breakers Rugby Club played Hawkesbury Ag. at Porters Reserve.
The Breakers are proud to be supporting the Tackling Violence initiative against domestic violence. The 1st Grade team were wearing the Tackling Violence socks as part of the Ladies Day event.
Tackling Violence is a NSW Government community education, early intervention and prevention program that uses regional rugby clubs to promote changed attitudes and behaviours to domestic violence. The program began in 2009 with six clubs in five communities.

Tackling Violence was a finalist in the 2013 NSW Premiers Awards for Strengthening the Communities category, which recognises projects that improve people's lives by building strong communities.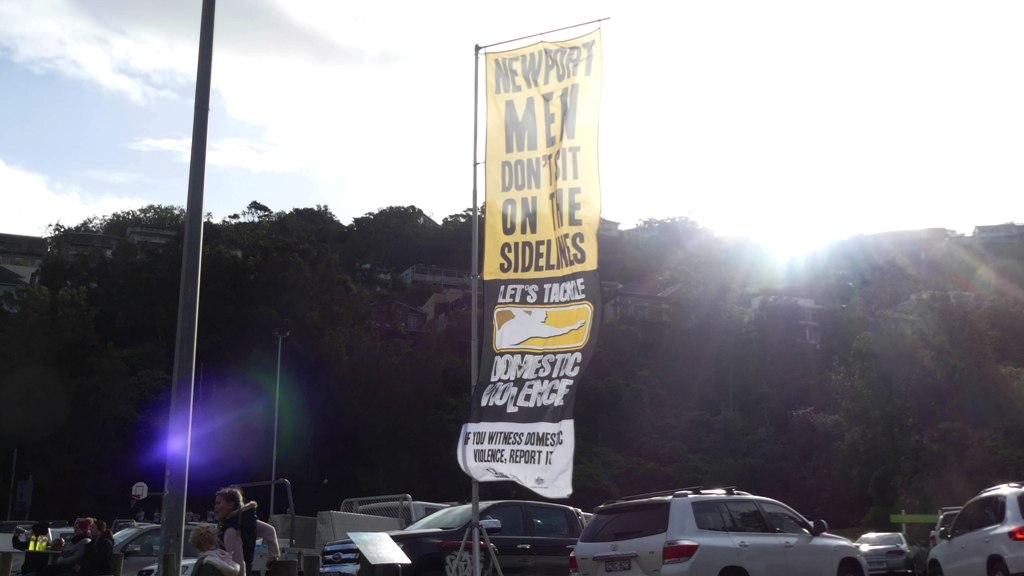 A big crowd attended Porter's Reserve, cheering on the Newport Junior Rugby Club who had two of their girls teams playing the curtain raiser.
Founded 54 years ago,
NJRC
is a family and community orientated rugby union club that prides itself on providing a safe and fun environment for boys and girls to learn and develop rugby skills with their mates.
Rugby Union is a game that develops leadership, team spirit, courage, sportsmanship and friendship. These values and traditions develop from the first time a young player shakes hands with their opposite number, leading to a lifelong passion for and involvement with the game at all levels. It's an inclusive game that transcends size, shape, ability, gender or ethnicity.
Based at Porter Reserve in Newport, NJRC is one of the largest junior rugby clubs in Sydney, with over 500 register Minis and Junior rugby union players aged between 5 and 18 years old. Players come from Palm Beach to the north, down as south as Mona Vale.
The club is affiliated with Warringah Junior Rugby Union, with many of the junior players representing the Warringah Rats development and representative squads. We are also affiliated to the Sydney Junior Rugby Union (SJRU) and play in a Sydney wide competition from U10s to Opens.
Newport Rugby Club - The Breakers - also has an
Over 35's
.
If you're in the Northern Beaches and interested in a great social network, with the occasional game of rugby and a lot of touch rugby - this is the team for you.
The Newport RC Over 35's play touch every Thursday in Newport and in the winter they play rugby once every few weeks under the golden oldies (masters) rules i.e. Uncontested Scrums, no quick line outs etc.
There is plenty they do off the field socially and for the community too.
There are two levels of membership Social and Playing. No former rugby experience required.
Warm smiles were everywhere on a cool day for the 2018 Ladies Day.
Mixed results in the footy.
Results were:
1sts - Lost: 48 - 0
2nds - Lost: 14 - 31
Colts - Won: 86 - 0
3rds - Won: 45 – 0
But Ladies Day was a sellout!
Congratulations to Bec Hunt again this year (top picture) for organising a great day,
that with help from her Sponsors raised over $2500 for Mums for Mums.
Mums for Mums
purpose is to support families of Newport, Bilgola Plateau and Avalon Public Schools through times of illness and bereavement. We provide this support to the families to enable them to spend quality time together.
And the guys had a good day too..
Does Pittwater hibernate during the colder months? - a little, but not so much when there are great sports games to attend and great local initiatives to support.
Our thanks to Cameron Greaves for the brilliant photos of a very social Newport.