October 16 - 22, 2022: Issue 558
local students to shine as featured artists in 2022 Schools spectacular: 'creating the magic'!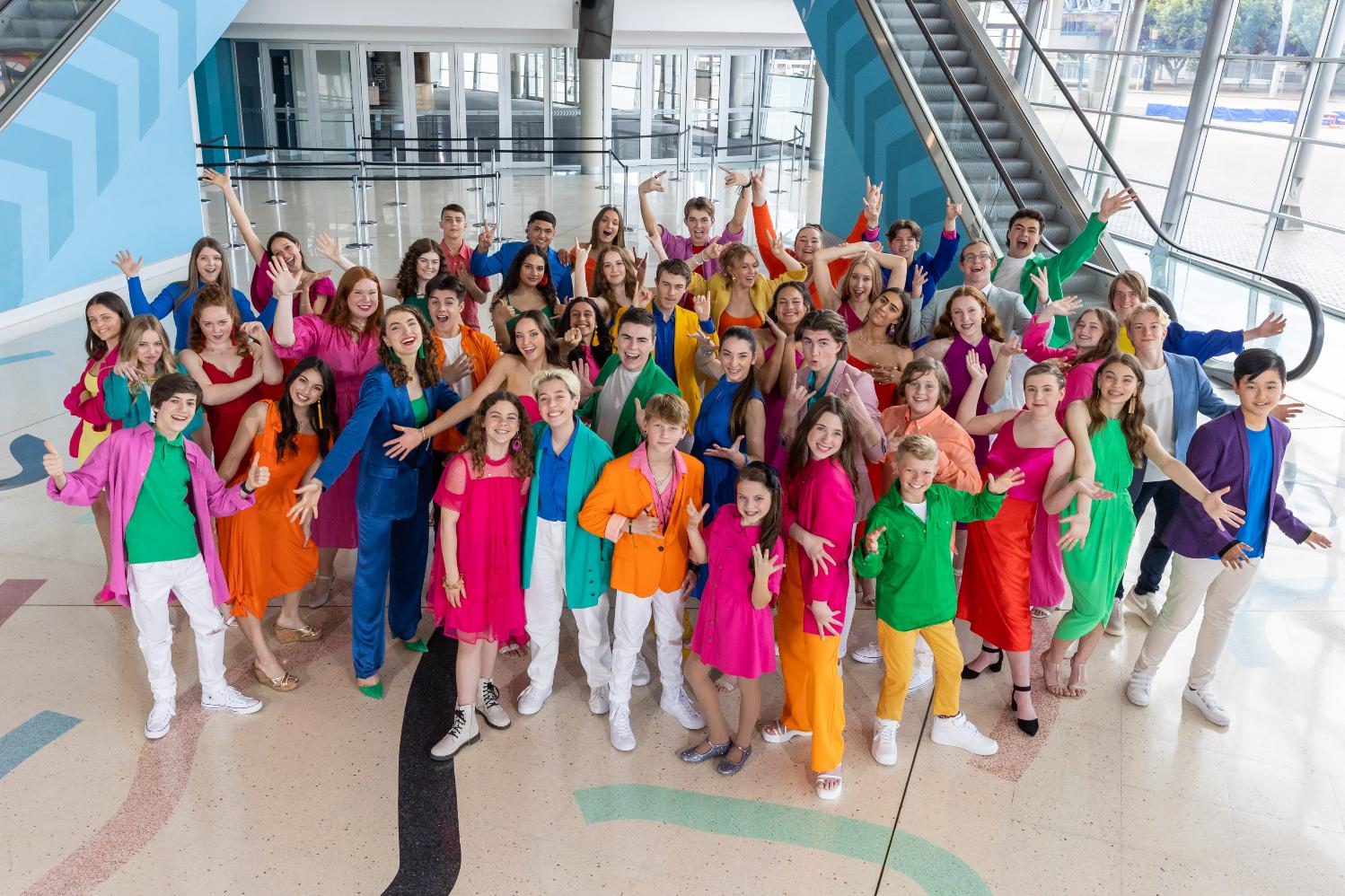 2022 Schools Spectacular Featured Artists
The 46 Featured Artists for this year's Schools Spectacular, 'Creating the Magic', have been announced and have started rehearsals for the Spec shows at Qudos Bank Arena in November. This includes local students Maddie Stead from Narrabeen and Billy Lowe from Beacon Hill. Billy is also the youngest of the Featured Artists in this year's Schools Spectacular.
Schools Spectacular Creative Director Sonja Sjolander said the young stars from NSW public schools created a buzz when they recently came together as a group for the first time.
"The excitement and anticipation among our young artists was absolutely palpable. They were bursting with energy and pride, and there is already much camaraderie between them," Ms Sjolander said.
Schools Spectacular is the largest variety event in the world and showcases the creative talents of NSW public school students. It is produced by the Arts Unit at the NSW Department of Education.
The Featured Artists range in age from 10 to 18 and will perform as singers, dancers and musicians alongside a 2,100-voice choir, 2,200 dancers, a 100-piece symphony orchestra, stage bands, a signing choir, specialist ensembles and vocational education and training crews. More than 600 teachers and school staff are involved in the coordination and rehearsals of the School Spec extravaganza.
The young stars come from all parts of NSW, including Abbotsford, Annandale, Beacon Hill, Beecroft, Bourkelands, Braefield, Bungendore, Burraneer Bay, Candelo, Carlingford, Earlwood, East Corrimal, East Maitland, Edensor Park, Grafton, Hamilton South, Harrington Park, Heathcote, Hornsby, Kurraba Point, Lane Cove, Lindfield, Long Jetty, Maraylya, Narrabeen, Penrith, Sapphire Beach, Shell Cove, Springwood, Strathfield South, Tallawong, Turramurra, Winmalee and Yass.
"These incredibly talented young people can't wait to perform in front of a large arena audience," Ms Sjolander said.
"For many of them, it's their first time stepping into the spotlight after the challenges of the past few years. A lot of work will be done to support them with their wellbeing and their confidence as well as their artistry. It will be a big moment for them".
All up 19 local schools are participating in the 2022 Schools Spectacular. Now in its 39th year, the Schools Spectacular is Australia's longest-running annual arena variety show. It's exciting this showcase will be back at the Qudos Bank Arena after two years of cancellations due to Covid can return to being live on stage.
With a 2022 theme of 'Creating the Magic', this remarkable annual event celebrates youth, education, culture, diversity and young Australian talent and will feature over 5,000 students from across New South Wales public schools.
This week a few insights from, about and by Maddie and Billy, Featured Artists!
MADDIE STEAD
School: Northern Beaches Secondary College Freshwater Senior Campus
Year: 12
For the last four years I have had the incredible opportunity to share my music with the community while getting paid by busking and performing gigs at various locations around the Northern Beaches and wider Sydney. Busking has had a profound impact on my development of personal musical style and performance, whilst building up a massive amount of resilience within my musical journey. Busking has shown me that people love music and has allowed me to connect with so many different and wonderful people.
I've been singing and playing piano at church since I was 7, which has immensely shaped my love for music. It's where I first saw the joy and connection music can bring. My mum is one of the main reasons for this. Whenever I watched her sing, I could see how deeply she felt about the words she was saying, and how she could share that feeling with others through her voice.
My parents have always been an incredible support system for me, driving me (sometimes for hours) to gigs, auditions, camps, performances and any opportunities that would allow me to develop and share my voice. When I was younger I used to do dance lessons, but I was always a singer. I still remember being sent to the back of the room in the middle of my jazz dance to 'Firework' by Katy Perry, because I was singing when I was supposed to be dancing. So naturally my parents decided to put me into musical theatre classes so that I could sing and dance without getting into trouble. I still love dance and the art of performance in any form, being part of ballet, jazz, hip-hop, character, and musical theatre dance classes has taught me the importance of putting on a show when performing, it showed me that you don't have to sing in order to connect to an audience.
Being part of school bands from year 3-10 playing the alto saxophone has also been an incredible experience. I would hear songs naturally progress, improving week by week, eventually into a masterpiece that would give me goosebumps as I played. This showed me the power and importance of dedication, passion and practice in crafting an emotionally moving performance.
Previous involvement in Schools Spectacular?
Yes In 2017, 2018 and 2019 I was part of the mass choir.
How do you feel about being involved in Schools Spectacular 2022?
I am so excited and honoured to have the opportunity to be a Featured Artist in School Spectacular 2022, Not only to perform in front of so many people, but also for the incredible learning experiences and friendships that this opportunity will bring.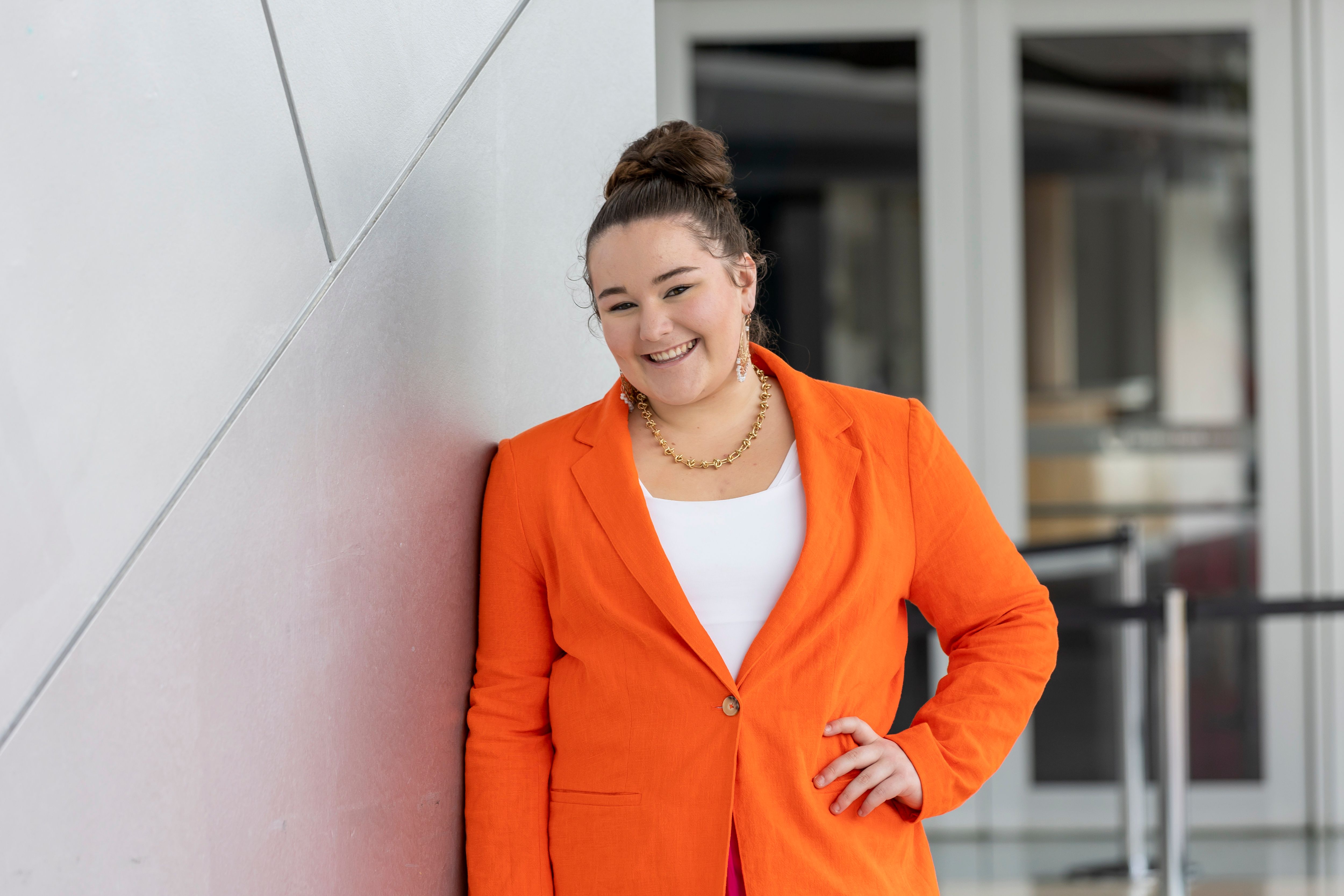 Maddie Stead
BILLY LOWE
School: Beacon Hill Public School
Year: 6
Performer biography:
Billy Lowe is a Year 6 student and Captain at Beacon Hill Public School on the Northern Beaches of Sydney. He has a big love of singing and music in general, playing piano since the age of 6, along with trombone in his school band. Billy has had considerable success with sport like touch, rugby, soccer and athletics but has recently had an opportunity to develop his passion for singing, which has led him to the stage of School Spectacular. He can't wait to join with the hundreds of performers in November to share some magic and celebrate the return of performing arts and audiences into schools.
Any shows you have performed in recently?
Arts Alive Choral Festival - Sydney Town Hall - Burrendong Concert - Tues 9th - solo - Giants in the Sky, Sydney North Dance Festival - Glen St Theatre - Beacon Hill Public, Beacon Hill Public School Arts Showcase - 6 band performances + Snr Dance.
School involvement including extra-curricular activities, sports, debating, leadership, academic etc.:
School Captain, Sydney North PSSA Touch team (captain), Syd Nth cross-country championships, Syd Nth rugby championships, Syd Nth athletics championships, Premiers Debating Challenge team, school bball team, school Eagle Tag in weekly PSSA comp (summer), school Rugby League team in weekly PSSA comp (winter).
Any hobbies, activities of interest or special skills?
Billy keeps himself pretty occupied with music/singing and sport (outside of school; Touch, Soccer, Rugby Union).
What does our theme 'Creating The Magic' mean to you?
We did talk about this and determined that the songs were selected to remind the performers and the audience that there are many kinds of magic and wonder and hope that we can seek, in our minds, in our interactions with others, in looking at the natural world around us, that can help lift us into hoping for more and becoming more. Covid hampered our ability to share our creativity with each other in the usual ways, so we are celebrating being reunited, but Covid also sparked new ways of sharing and forced us to find magic and wonder in the more mundane, so we are celebrating the resilience that a strong imagination provides too.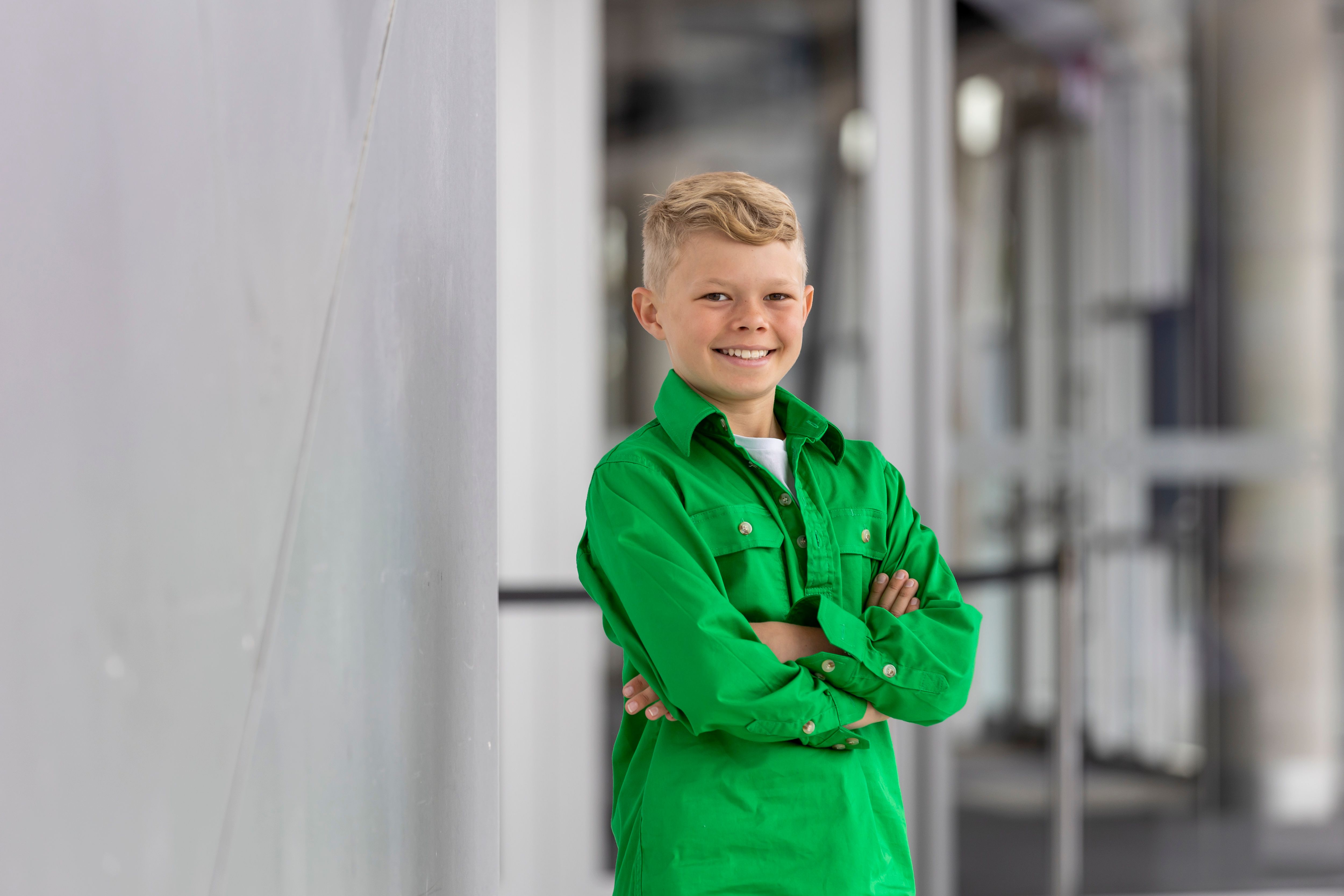 Schools Spectacular 2022 is proudly supported by Telstra, the NSW Teachers Federation, School Bytes, RØDE, Smartsalary, Teachers Health, ASM Global and the Seven Network.
2022 Schools Spectacular 'Creating the Magic'

Where: Qudos Bank Arena, Sydney Olympic Park
When: Friday 25 November 11:00am & 7:00pm & Saturday 26 November 1:00pm & 7:00pm

Prices: Platinum: Adults $60 | Concession $50
Family Pass (2 adults + 2 children) $186
Gold: Adults $46 | Concession $36
Family Pass (2 adults + 2 children) $131

Bookings: www.ticketek.com.au or phone 13 28 49

Website: www.schoolsspectacular.com.au
Facebook: www.facebook.com/schoolsspectacular
Instagram: @SchoolsSpec Twitter: @SchoolsSpec
2022 Schools Spectacular - local schools Participating
Students and staff participating in the 2022 Schools Spectacular are representing the following local NSW public schools:
Avalon Public School
Beacon Hill Public School

Belrose Arts Alive
Collaroy Plateau Public School
Curl Curl North Public School
Davidson High School
Elanora Heights Public School
Forestville Public School
Harbord Public School
Killarney Heights High School
Mona Vale Public School
Narrabeen Lakes Public School
Narrabeen Sports High School
Neutral Bay Public School
Northern Beaches Secondary College Cromer Campus
Northern Beaches Secondary College Freshwater Senior Campus
Northern Beaches Secondary College Mackellar Girls Campus
Northern Beaches Secondary College Manly Campus
Pittwater High School
Did you know that the Schools Spectacular is Australia's longest-running annual arena variety show?
The Schools Spectacular:
has taken place annually at Qantas Credit Union Arena (formerly known as the Sydney Entertainment Centre) since 1984, and in 2016 was held at the Qudos Bank Arena.
in 2016, set a new GUINNESS WORLD RECORDS TM for the Largest Amateur Variety Act with over 5,300 students performing in the show!
is an established and well-recognised event on the Sydney live entertainment calendar
showcases a cast of 2,300 dancers, a combined choir of 2,500, an 80-piece full symphony orchestra, and a 25-piece stage band
delivers outstanding, cutting-edge artistry in dance and musical performance
features state-of-the-art sound, lighting and staging
is televised nationally in prime-time on Channel 7.
The Schools Spectacular is a remarkable New South Wales success story proudly presented by the NSW Department of Education.
Now in its 39th year the 2022 edition will be back at the Qudos Bank Arena after two years live on stage. Good luck to all those taking part!
Dates: show week rehearsals – Monday 21 November to Thursday 24 November 2022, including final combined dance rehearsal, orchestra and stage band sound checks, mass choir rehearsal and dress rehearsal.
Performances: Friday, 25 November, and Saturday, 26 November 2022, including the schools' preview matinee, Friday evening, Saturday matinee and Saturday evening performances.
2018 Schools Spectacular. Photo: Anna Warr