August 27 - September 2, 2023: Issue 596
World's Biggest Lego Store Coming To Sydney + Lego Braille Bricks Launched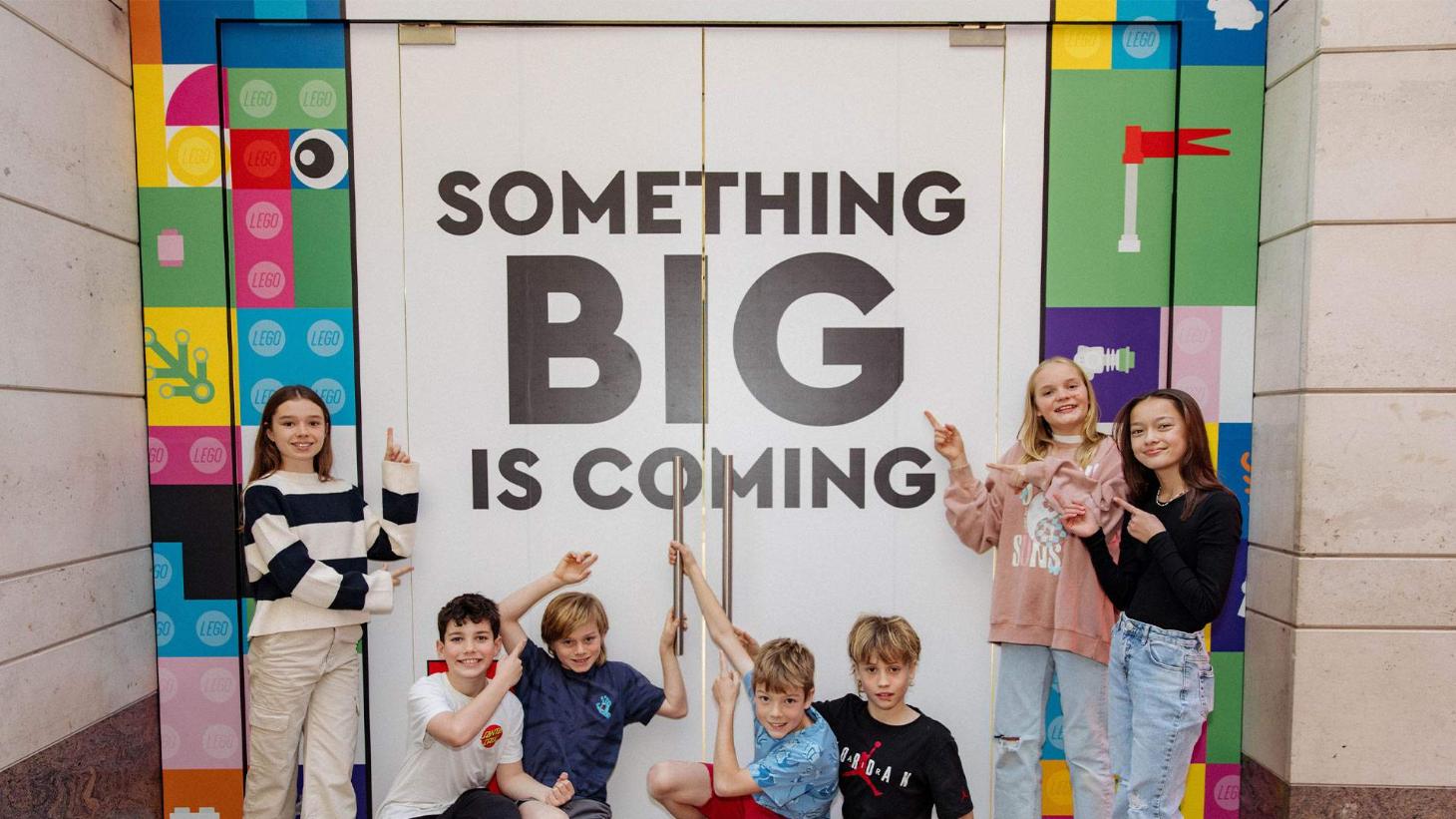 Australia is set to be the home of the Worlds Largest LEGO Branded Store, opening in coming months, with a new store opening in the Sydney Arcade, overlooking the Pitt St Mall in Sydney.
Spread across 2 floors, and covering 900 square meters, the store will be bringing some new experiences to the the Australian LEGO scene, including the Minifigure Factory, where you can have a minifigure printed with torsos and stickers that are unique to the store.
The store will feature models designed and built by Ryan 'Brickman' McNaught and his team, along with a new Story Telling Table: LEGO fans can go behind-the-scenes of the LEGO design process with a new storytelling table including interactive areas that allow access 'behind-the- scenes' through interviews and videos displayed on screens.
The store will also feature the stalwarts of LEGO Branded Stores:
Pick and Build Wall: an enormous signature brick experience where visitors select the exact LEGO brick elements required to create personalised builds;
Hands-on play opportunities: including a LEGO play wall and free LEGO build challenges and in-store events every month;
Brick Specialists: whether visitors are picking out a gift, looking for the latest set or bringing a LEGO fan in for a special treat, Brick Specialists can help find the perfect LEGO set.
Troy Taylor, Vice President and General Manager, LEGO Australia and New Zealand, comments: "We're really looking forward to opening the LEGO Sydney CBD store as the world's biggest LEGO store.
"Supporting the LEGO Group's mission to inspire and develop builders of tomorrow, the immersive new store will feature creative play experiences, with playful nods to Australian culture, that are sure to create lasting memories for every Aussie or visitor from around the world."
Richard Facioni, Executive Chairman, Alquemie Group, said the new store would capitalise on the enduring appeal of the LEGO brand and bring a world-class retail concept to Australia. "We're incredibly excited to unveil our flagship store and the world's largest LEGO store, in partnership with the LEGO Group ANZ, right in the heart of Sydney.
"This globally unique store will offer an immersive LEGO experience for local and international brick fans, with a number of features new to this market. It will have something for LEGO fans of all ages and will definitely put Sydney on the LEGO world map!"
LEGO Braille bricks now available
In related news, Lego announced on Thursday August 24 LEGO® Braille Bricks are on Sale now for the first time. Ahead of World Blind Awareness Month this October and in response to global demand, the LEGO Group announces LEGO® braille bricks are available to purchase for the first time through LEGO.com. The new product - LEGO® Braille Bricks – Play with Braille – is aimed at kids aged 6+ and has been designed so that anyone who is curious about braille, be they blind, partially-sighted or sighted, can have fun getting to know the braille system at home with their family members in a playful, inclusive way.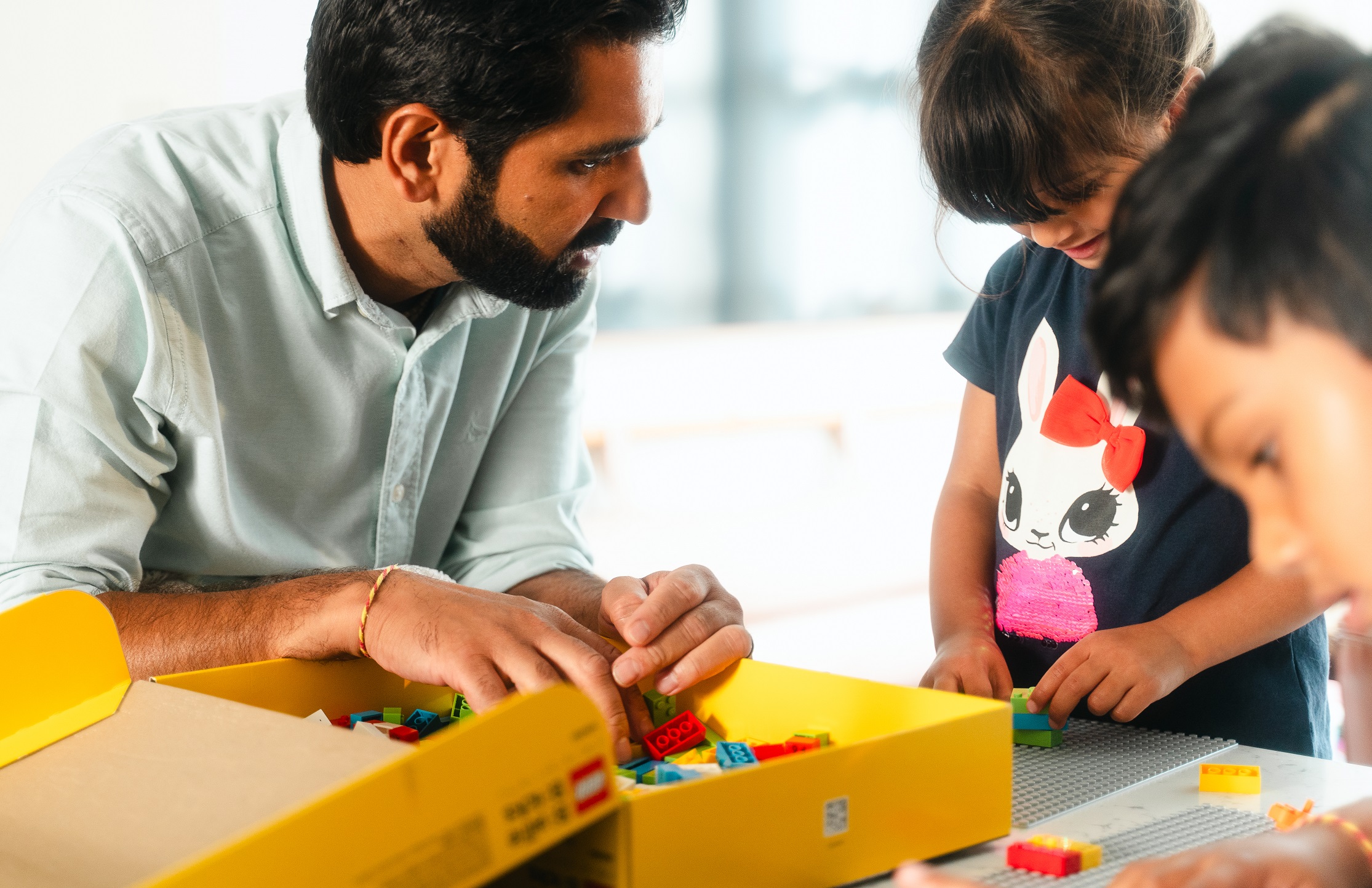 Martine Abel-Williamson, President, World Blind Union, commented: "For blind and partially sighted children, and adults for that matter, it makes all the difference if they can share their journey of learning braille with the people they love the most. For the blind community, braille is not just literacy, it's our entry to independence and inclusion into this world, and to have LEGO Braille Bricks made available for the wider public is a massive step forward to ensuring more children will want to learn braille in the first place. And because it's based on a product that so many families already know and love, this is really an invitation for all family members to have fun building tactile skills and getting familiar with braille using the same tool."
Until now, LEGO Braille Bricks have only been distributed free of charge by the LEGO Foundation to organisations* specializing in the education of children with vision impairment. Since the launch of these educational kits in 2020, feedback from parents, carers, grandparents, children, and educators has continually highlighted the positive impact the bricks have and how they transform the way children with vision impairment can learn braille. This overwhelming response has led to the creation of LEGO Braille Bricks - Play with Braille to give families the opportunity to enjoy the benefits and practice their tactile skills at home.
Lisa Taylor, mum to 7-year-old Olivia and 4-year-old Imogen, commented: "Olivia first discovered LEGO braille bricks at school and they had such a big impact on her curiosity for braille. Before then, she found it hard to get started with the symbols but now she's improving all the time. To have a set at home changes everything. We can play with braille together as a family and she can introduce braille to her little sister in a way they both love. LEGO braille bricks are accessible for her without being really different for other kids, so she gets to play and learn just like every other child. That makes her feel included which is so important, not just to Olivia but any child."
LEGO Braille Bricks – Play with Braille includes 287 bricks in five colours: white, yellow, green, red and blue. All bricks are fully compatible with other LEGO products and the studs on each brick are arranged to correspond to the numbers and letters in the braille system, with the printed version of the symbol or letter situated below the studs.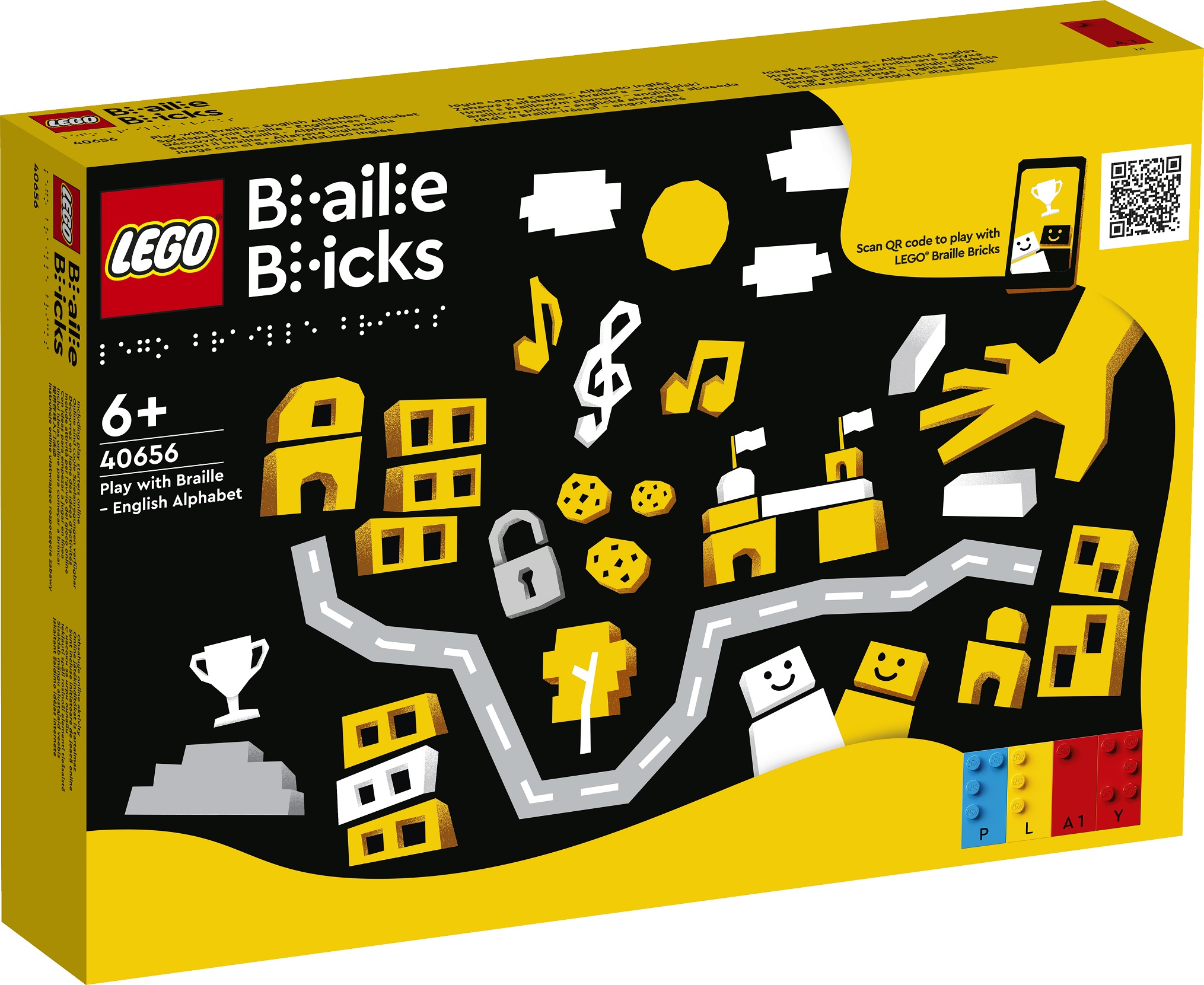 The set also includes two baseplates to build on and comes in packaging with braille embossing. To enhance the play experience and support pre-braille skill development, a series of supporting play starters are available on LEGO.com and will teach players how to orient, attach and stack the bricks through well-loved games such as Rock, Paper, Scissors, which all members of the family can take part in.
Rasmus Løgstrup, LEGO Group Lead Designer on LEGO Braille Bricks said: "Play has the power to change lives; when children play, they learn vital life-long skills, so we were thrilled by the reception that LEGO Braille Bricks received in educational settings. We've been inundated with thousands of requests to make them more widely available, so we just knew we had to make it happen!"
"It's been a fantastic journey collaborating with children, families and experts from around the world to develop the product and online activity packs. Our partners have been instrumental also in advising on what colourways should be used for the bricks, product packaging and digital experiences to ensure this is optimised for individuals who experience low vision and vision loss. We know this is a strong platform for social inclusion, and can't wait to see families get creative and have fun playing with braille together."
With its ongoing commitment to make its play experiences more inclusive, the LEGO Group has also partnered with the free mobile app Be My Eyes. The popular app connects blind and partially sighted people with companies to help with everyday tasks through a live video call. As part of the partnership, LEGO Customer Service colleagues will provide confidential, live visual assistance through the app covering support from a wide range of topics from unboxing, to general product support.
Mike Buckley, Chairman and CEO, Be My Eyes, commented: "The fact that the LEGO Group is investing in inclusion is huge because so many people in the blind and low vision community already love and enjoy LEGO products. Be My Eyes is incredibly honoured to partner with the LEGO Group to enable and inspire the creativity of blind and low vision builders across the globe."
The LEGO Group is also pleased to announce that LEGO® Audio & Braille Building Instructions will now become a permanent offering. Inspired and co-developed by entrepreneur Matthew Shifrin who is blind, this experience gives builders the option of having select LEGO building instructions available as audio or text for braille readers.
LEGO Braille Bricks – Play with Braille is priced at $149.99 and now available for pre-order in English and French versions ahead of launch September 1st 2023. In early 2024, the set will also be available in Italian, German and Spanish versions.
LEGO® Braille Bricks Play with Braille – English version availability:
United Kingdom: £79.99: GBP
Ireland: 89.99 EUR
United States: $89.99 USD
Canada: $119.99 CAD

Australia: $149.99 AUD

New Zealand: $169.99 NZD
The LEGO Foundation will continue to carry out research and distribute LEGO Braille Bricks educational kits free of charge through partnering national blindness associations and other partnering organisations.
*LEGO Braille Bricks as a concept has been tested and developed in close collaboration with partnering blind organisations from around the world.
LEGO Braille Bricks educational toolkits are distributed free of charge to select institutions, schools and services catering to the education of children with vision impairment. In each country where they are available, the LEGO Foundation works with an Official Partner to distribute them to these institutions.
The LEGO Group's mission is to inspire and develop the builders of tomorrow through the power of play. The LEGO System in Play, with its foundation in LEGO bricks, allows children and fans to build and rebuild anything they can imagine.
The LEGO Group was founded in Billund, Denmark in 1932 by Ole Kirk Kristiansen, its name derived from the two Danish words LEg GOdt, which mean "Play Well". Today, the LEGO Group remains a family-owned company headquartered in Billund. However, its products are now sold in more than 130 countries worldwide.
Photos for report supplied by LEGO