June 11-17, 2023: Issue 587
King's Birthday 2023 Honours List: 15 Awards Announced to recognise and honour local contributions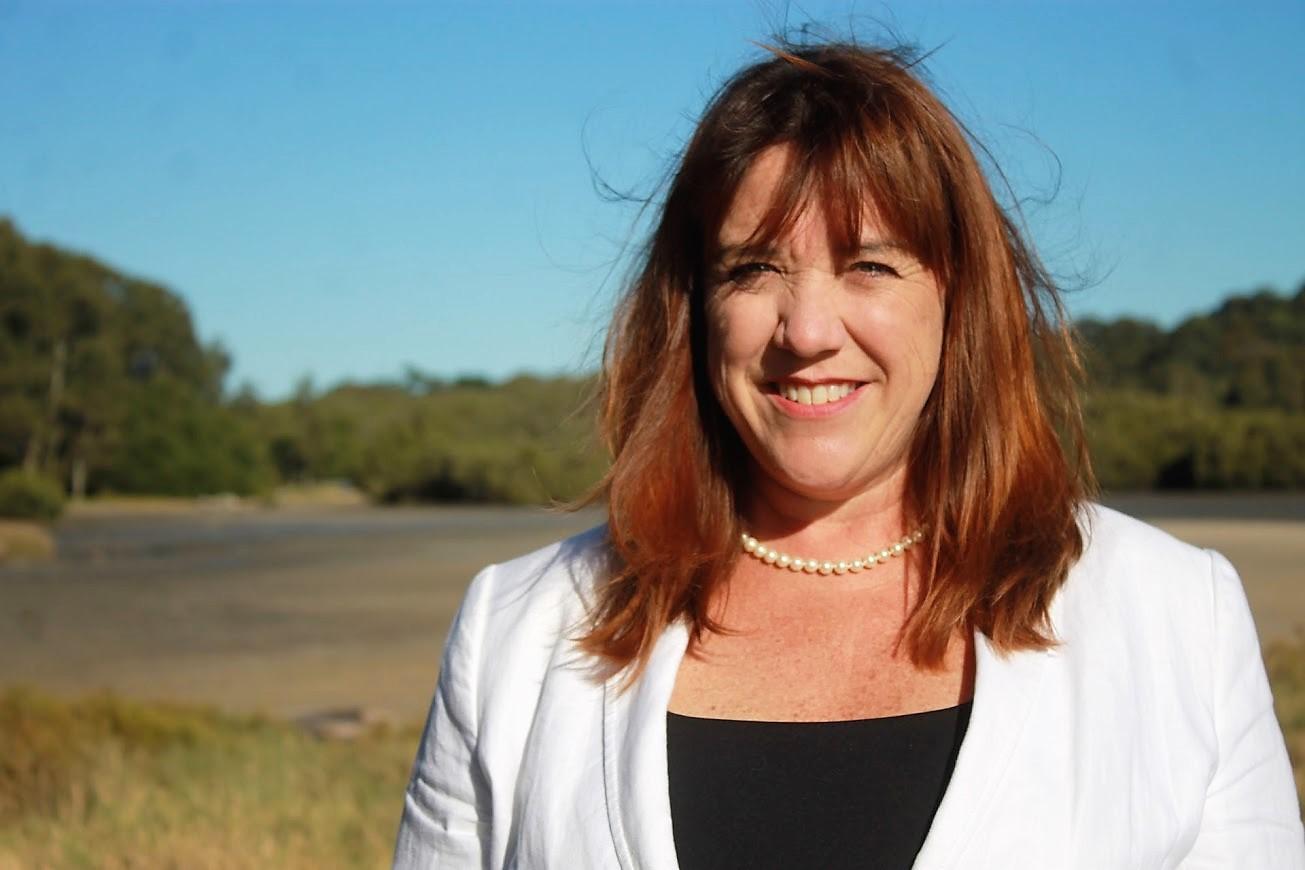 Former Pittwater Council Cr. Julie Emerson awarded an OAM 'For service to the community through a range of roles.'
The King's Birthday 2023 Honours List recognises and celebrates 1,192 recipients, including awards in the Order of Australia (General and Military Divisions), meritorious awards and recognition for distinguished and conspicuous service.
His Excellency General the Honourable David John Hurley AC DSC (Retd), Governor-General of the Commonwealth of Australia stated;
"Congratulations to the outstanding Australians recognised in today's Honours List. Recipients have made substantial contributions and had a significant impact at the local, national or international level. Some are volunteers, others have had a remarkable impact in professional roles – many have done both. They are all inspiring and their service is valued by us all,"
"Learning about the wide-ranging service of recipients, which spans almost every field of endeavour imaginable, is uplifting and makes me enormously optimistic for our country. Collectively they speak to who we are now and who we can be in the future.
"While we can take a moment to acknowledge the significance of achieving gender parity in our Honours, it should not be a cause for pause. We reflect on our progress, and then recommit our efforts to ensure nominations reflect our diverse and strong community.
"Each recipient has something in common: someone nominated them. The Order of Australia belongs to each of us because nominations come from the community. In honouring today's recipients, I also encourage all Australians to consider nominating someone they admire who has had a significant impact in the community." the Governor-General said.
The General Division of the Order of Australia
The 920 recipients of awards in the General Division of the Order of Australia include:
6 appointments as Companions of the Order
46 appointments as Officers of the Order
246 appointments as Members of the Order
622 people were awarded the Medal of the Order of Australia
Notably, for the first time since the Order of Australia was established in 1975, the majority of recipients in the General Division are women. Similarly, there is gender parity or better at the three highest levels in the Order.
Meritorious awards
The 199 recipients of Meritorious awards include recipients of the Public Service Medal, the Australian Police Medal, Australian Fire Service Medal, the Australian Corrections Medal.
Military Awards
The 19 recipients of awards in the Military Division of the Order of Australia include 3 appointments as Officers of the Order, 11 appointments as Members of the Order, and five people awarded the Medal of the Order.
There were 54 Distinguished and Conspicuous awards.
COVID-19 Honour Roll
This list also includes 73 Australians recognised for their contribution in support of Australia's response to the COVID-19 pandemic. These individuals will also be included in an ongoing and permanent COVID-19 Honour roll.
The King's Birthday 2023 Honours List for our area includes 15 recognitions across academics, health, sports and volunteer organisations and a former Pittwater Councillor.
The Governor-General is pleased to announce the following appointments and awards for the following:
MEMBER (AM) IN THE GENERAL DIVISION OF THE ORDER OF AUSTRALIA
Dr Owen David DONALD, Clareville/Avalon Beach
For significant service to community and public housing, and to urban research.
Australian Housing and Urban Research Institute
Founding Executive Director, 2000-2003.
Commonwealth Government
Member, Urban Policy Forum, Infrastructure Australia, 2012-2013.
Chairman, National Housing Supply Council, 2008-2013.
Former Member, Ministerial Advisory Committee on Social Housing and Homelessness.
Chief Executive Officer, Employment Services Regulatory Authority, 1994-1998.
Australian Public Service, 1979-1993.
State Government
Chairman and Chief Commissioner, Victorian Building Authority, Victorian Government, 2017-2020.
Chairman, Housing Affordability Expert Reference Panel, Department of Housing and Public Works, Queensland Government, 2015-2016.
Independent Facilitator, Millers Point Project, New South Wales Government, 2014-2016.
Director of Housing, Department of Health and Human Services, Victorian Government, 2003-2007.
Other
Non-Executive Director, Housing Choices Australia, 2014-2017.
Non-Executive Director, Aboriginal Housing Limited, 2013-2016.
Chairman, Barwon Health, 2009-2011.
Director, Southern Health, 2008-2009.
Director, HomeGround Services, 2007-2009.
Non-Executive Director, Melbourne Port Corporation, 2000-2003.
Lecturer, University of Wollongong, 1978-1979.
MEMBER (AM) IN THE GENERAL DIVISION OF THE ORDER OF AUSTRALIA
Ms Anne Joan LOVERIDGE, Balgowlah Heights
For significant service to theatre administration, and to business.
Bell Shakespeare Theatre Company
Chair, 2017-2021.
Board Member, 2014-2021.
National Australia Bank
Non-Executive Director, since 2015.
Chair, People and Remuneration Committee, since 2017.
Board Membership
Non-Executive Director, NIB Health Funds, and Chair, Audit and Risk Committee, since 2017.
Non-Executive Director, Destination New South Wales, and Chair, Audit and Risk Committee since 2021.
Non-Executive Director, Platinum Asset Management Limited, since 2016 and Chair, Audit and Risk Committee, since 2021.
Price Waterhouse Coopers
Deputy Chairman, 2012-2015.
Partner, Financial Services, 1997-2015.
Other
Member, Chief Executive Women (CEW).
Fellow, Instituted of Chartered Accountants Australia (FCA).
Graduate Member, Australian Institute of Company Directors (GAICD).
Member, International Women's Forum Australia (IWFA).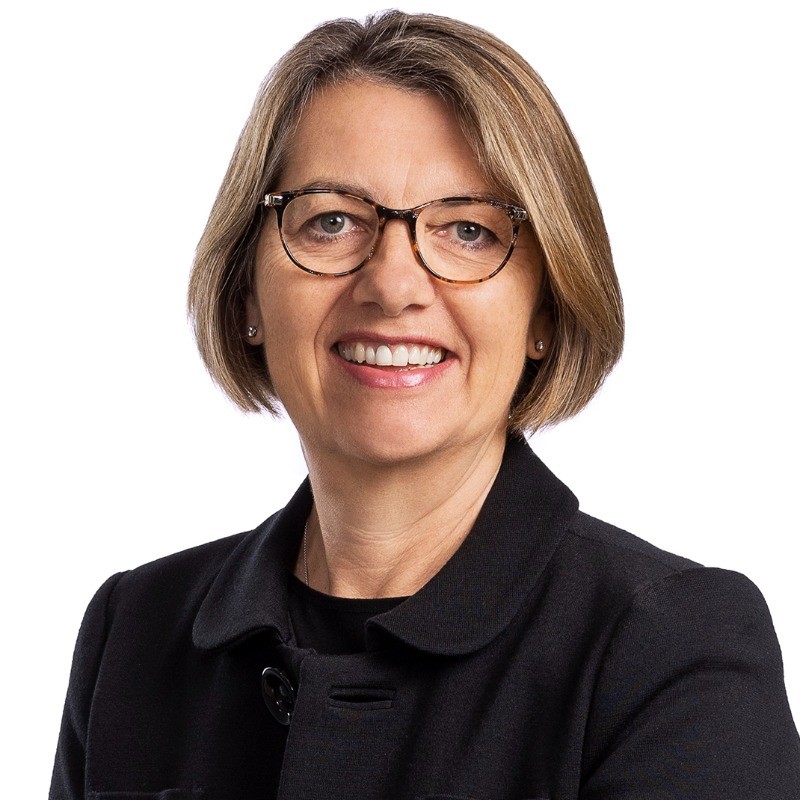 Anne Loveridge AM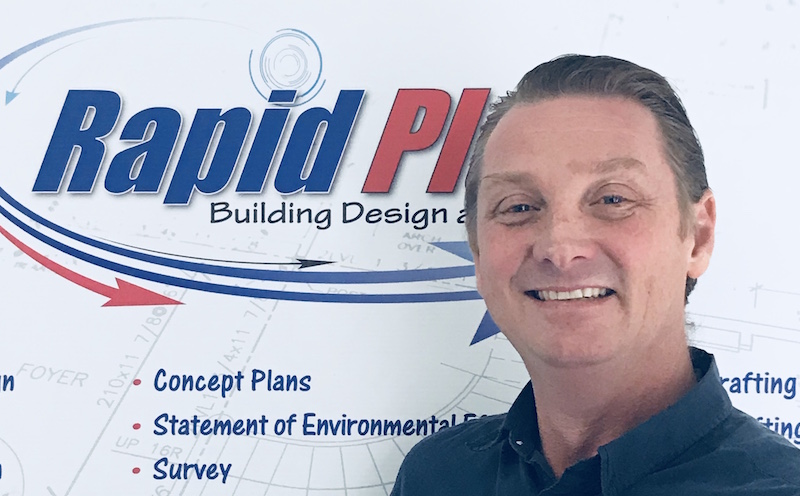 MEDAL (OAM) OF THE ORDER OF AUSTRALIA IN THE GENERAL DIVISION
Mr Gregg Ian BARR-JONES
For service to the community through a range of organisations.
Scouts New South Wales
Regional Commissioner, Sydney North, since 2020.
Group Leader, 1st Allambie Heights Scouts Group, 2013-2020.
9 RAR Association, NSW
Board Member, since 2015.
Associate Life Member, 2017.
Member, since 2010.
Community
2/1st AIF Anzac Day Volunteer, since 1994.
Community Team Manager, Warringah Touch Association, 2009-2014.
Archery Australia
Member, Coaching Staff, Paris 2024 Olympic Games, 2022.
Coach, Regional Development Program, current.
Coach, 1990-1994 and since 2014.
Archery New South Wales
Committee Member, 2015-2018.
Coaching Development Coordinator, 2015-2018.
Executive Committee Member, 2014-2018.
Warringah Archers
Coach, current.
Member, since 1994.
Archery - Other
Archer, Australian Institute of Sport, 1990-1994.
Competitor, 9 National Championships.
Coach, 3 National Championships.
9 State Championships.
Trans-Tasman Junior Challenge Coach, 2016.
Forestville Ferrets Junior Rugby League Football Club
Board Member, 2012-2014.
Coach, 2010-2016.
Australian Air Force Cadets
Commanding Officer, 305 Squadron, since 2022.
Pilot Officer, 2020.
Aircraftman, 2019.
Professional
President, BNI - Business Networking International, 2005-2007.
Australian Standards Chairperson, Building Designers Association of Australia, current.
Director, Rapid Plans, since 2008.
Awards and Recognition include:
Special Service Award, Scouts New South Wales, 2018.
MEDAL (OAM) OF THE ORDER OF AUSTRALIA IN THE GENERAL DIVISION
The late Ms Georgina Marea CRAWFORD-SMITH, formerly of Manly
For service to community health.
Can Too Foundation
Former Coaching Coordinator.
Former Mentor Coordinator.
Former Coach.
Volunteer, 2014-2023.
Member, 2006-2023.
Older Women's Network
Former Fitness Instructor.
Mentor, 2020-2023.
21.10.1967 - 14.02.2023
Loving mother of Ellie, Gracie and Sammy. Beloved wife of Terry. Daughter of the late Kimmie and Gruff Crawford, sister of Julie, Annie, Tom, Mark, Chris and Sam. Treasured daughter-in-law of Ted and Judy Smith. Adored sister-in-law, auntie, cousin and friend to many.
MEDAL (OAM) OF THE ORDER OF AUSTRALIA IN THE GENERAL DIVISION
Dr Gregory Brian CROSLAND, Manly
For service to dermatology, particularly in rural areas.
Clinical Roles
Dermatologist, Riverina Skin Specialists, since 2020.
Dermatologist, Melanoma Skin Cancer Advocacy Network, 2022.
Lecturer in Dermatology, Notre Dame University Sydney, since approx. 2010.
Past Lecturer, The University of Sydney, Royal North Shore Hospital, 1994-1999.
Part-Time Specialist Dermatologist, Dubbo, 1987-2007.
Part-Time Specialist Dermatologist, Central Coast NSW, 1987-2007.
Part-Time Specialist Dermatologist, Coffs Harbour, 2008-2014.
Head, Department of Dermatology, Royal North Shore Hospital, 1997-1999.
Administration Roles
Principal Organiser, World Congress of Cancers of the Skin, 2018.
Director, Epiderm Australian Dermatology Research and Education Foundation, 1998-2015.
Board Member, Skin and Cancer Foundation of Australia (now the Skin Hospital), 2007-2012.
Deputy Secretary, World Congress of Dermatology, 1997.
Australasian College of Dermatologists
Assistant Honorary Secretary, 1990-1992.
Honorary Secretary, 1992-1997.
Director, 1992-1997.
Committee roles 1998- 1999.
MEDAL (OAM) OF THE ORDER OF AUSTRALIA IN THE GENERAL DIVISION
Mrs Julie EMERSON, Bayview
For service to the community through a range of roles.
Pittwater RSL Club
President, 2020-2022.
Board Member, since 2016.
Secretary, ClubsNSW Metro North Regional Committee, since 2020.
Australian Driver Trainers Association
President, since 2019.
Board Member, since 2013.
Nature Based Tourism Subcommittee, New South Wales Environmental Trust
Chair, since 2018.
Member, since 2015.
National Parks and Wildlife Advisory Council
Chair, 2015-2017.
Member, 2013-2017.
Pittwater Council
Deputy Mayor, 1 year.
Past Chair, Ingleside Community Reference Group.
Member 40 Council, Joint and State Committees.
Councillor, 1995-2016.
Local Government Association of New South Wales
Director, 2002-2016.
Elected Member Mentor, since 2016.
Member of 22 internal, external and Ministerially appointed Committees.
Other
Director, Katandra Bushland Sanctuary Trust, since 2019.
Owner, Barrenjoey Driving School, 2008-2021.
Student Mentor, Raise Foundation, 2020-2021.
Member, Geographical Names Board NSW, 2012-2017.
Vice President (Metro), NSW Public Library Association, 1995-2016.
Tour Manager, United World Concert Tours, since 1998.
Justice of the Peace in New South Wales, current.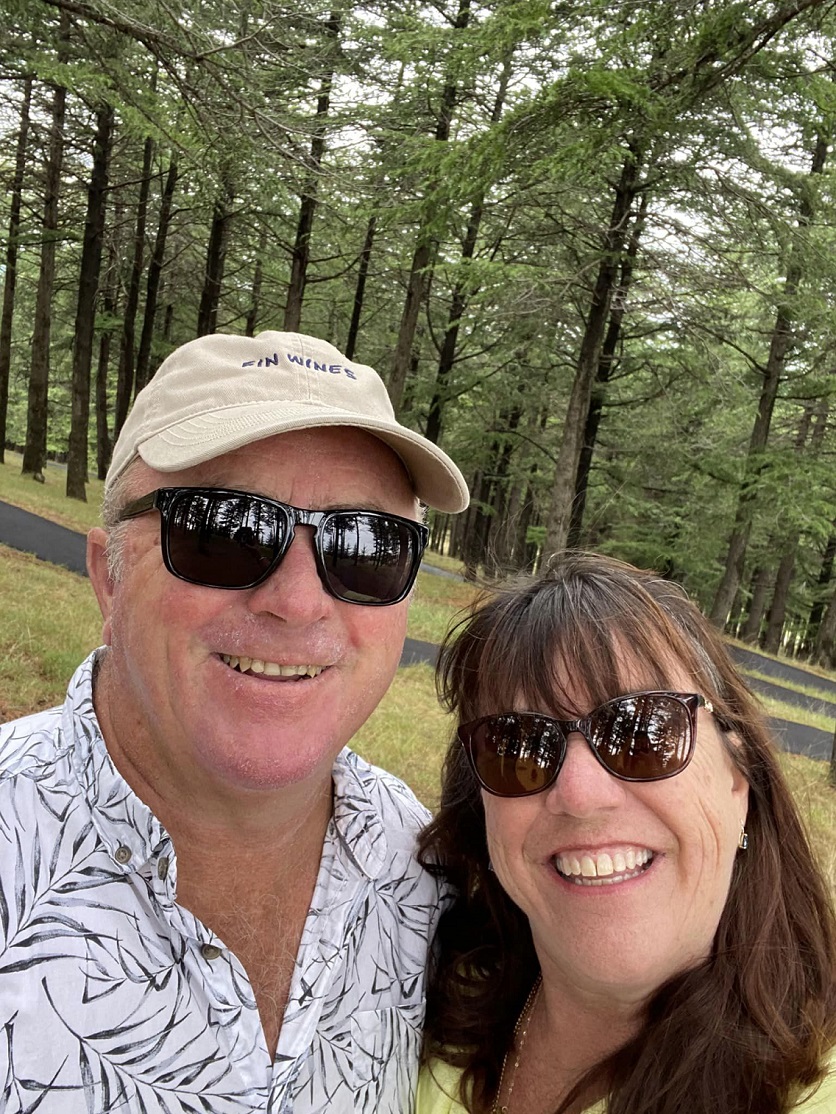 Robert and Julie Emerson in April 2023
MEDAL (OAM) OF THE ORDER OF AUSTRALIA IN THE GENERAL DIVISION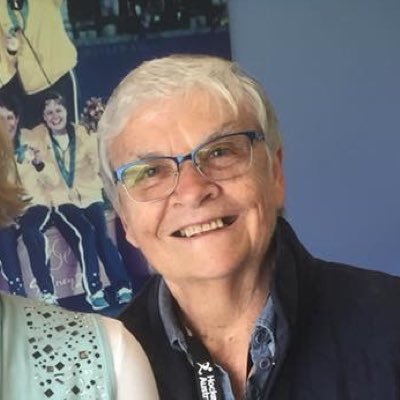 Mrs Adele Lena MacDONALD, Forestville
For service to hockey.
New South Wales Women's Hockey Association
President, 1991-1998.
Vice-President, 1987-1990.
Inaugural Member, Board of Management, 1982-1998.
Association delegate to Council, 1965-1981.
Tours and Tournaments Convenor, 1982-1987.
Grade A Umpire, since 1975.
Life Member, 1995.
North Shore Women's Hockey Association
Selector, late 1990s-late 2010s.
Former Team Manager.
Rushcutters Bay Women's Hockey Association (Eastern Districts WHA)
President, 1983-1988.
Vice-President, 1980-1983.
Former Umpire's Convenor and Assistant Treasurer.
Former Representative Player, 10 years.
Umpire, 30 years.
Life Member, 1998.
Hockey - Other
Member, Australian Women's Hockey Council, 1992-1998.
Former Treasurer and Selector, Eastwood Women's Hockey Club.
MEDAL (OAM) OF THE ORDER OF AUSTRALIA IN THE GENERAL DIVISION
Mrs Maureen Merheb RIZK, Killarney Heights
For service to the community through charitable organisations.
Charitable
Fundraiser for a range of organisations including My Westmead, Westmead Medical Group Foundation, Westmead Institute for Medical Research, The Brain Cancer Group, Charlie Teo Foundation, and the Zero Childhood Cancer Program, Sydney
Children's Hospitals Foundation, current.
Organiser, Arab Bank Australia Charity Golf Days, since 2015.
Organiser Arab Bank Australia/George Khouzame Group Charity Brunches, since 2015.
Board Member, GNK Foundation, 2015-2019.
Australian World Orchestra
MEDAL (OAM) OF THE ORDER OF AUSTRALIA IN THE GENERAL DIVISION
Mrs Margaret Larraine SHADFORTH NICHOLLS, Deakin ACT
For service to women, and to the community.
Women's International Club Canberra
President, 2019-2021.
Member, since 2014.
Committee Member, five years.
Ionians Ladies Club
President, two years.
Former Committee Member, for five years.
Member, since 1993.
Friends of the National Arboretum
Volunteer Guide, since 2009.
Member, Produce Fundraising Harvest Group, current.
Community
Committee Member, Brindabella Gardens (now Fred Ward Gardens) Auxiliary, 2010-2019.
Volunteer, Floriade, 2003-2008.
Volunteer Garden Tour Guide, Australiana Fund, Government House, c2002.
Fundraiser and Treasurer, Newport Primary Schools and fundraising for Shore School, 1977-1992.
Akela, Cub section, Bayview Sea Scouts, and President, Bayview Scout Association, Scouts Australia, 1980-1987.
MEDAL (OAM) OF THE ORDER OF AUSTRALIA IN THE GENERAL DIVISION
Mr John STANLEY, Manly
For service to sailing.
Sydney Flying Squadron
Club Historian, since early 2000s.
Former President.
Member, since 2000.
Australian Historical Sailing Skiff Association
MEDAL (OAM) OF THE ORDER OF AUSTRALIA IN THE GENERAL DIVISION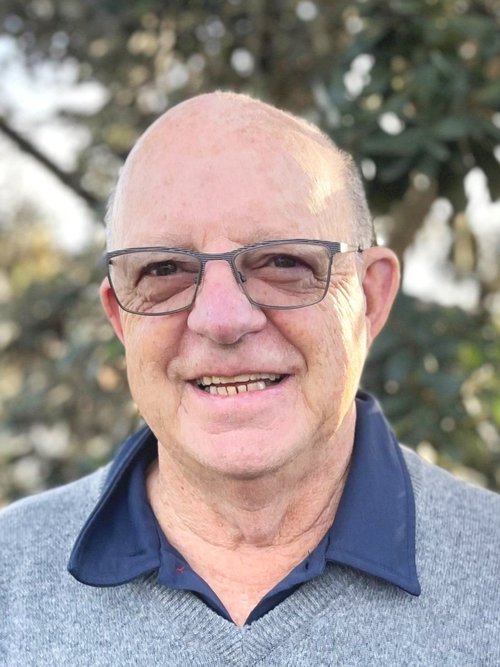 Dr Dennis William SUNDIN, Davidson
For service to medicine, and to hockey.
Australian Medical Association, New South Wales
State Councillor, 1986-1992.
Chair, Health Fund, 1990-1992.
Golf Society Committee, 1995-2023.
Involved with General Practice Committee.
Member, since 1977.
Warringah District Medical Association
President, 1980s.
Committee Member, 2008-2023.
Member, since 1985.
Manly Warringah Division of General Practice
Director, 1993-2008.
Former Chairman.
Co-Founding Director, 1993.
Medical - Other
General Practitioner, Forestway Medical Centre, since 1975.
Chair, Disability Rocks Incorporated, (formerly North Shore Recreational Network), 1999-2015.
Fellow, The Royal Australasian College of Physicians, 1977-2012.
Hockey New South Wales
President, Sydney Hockey, 1983-1985.
Doctor, Australian Hockey Team, 1982-1984.
Coach, Australian Veterans (over 40's), 1995-1996.
Coach, New South Wales Men's Senior Hockey team, 1988-1992.
Coach, North Sydney 1st Grade Men's Premiership win, 1978.
Coach of the Year Award, Hockey New South Wales, 1992 and 1989.
• New South Wales Hockey Merit Award.
Awards and Recognition include:
Rotary Outstanding Community Award, Rotary Club of Belrose, 2010.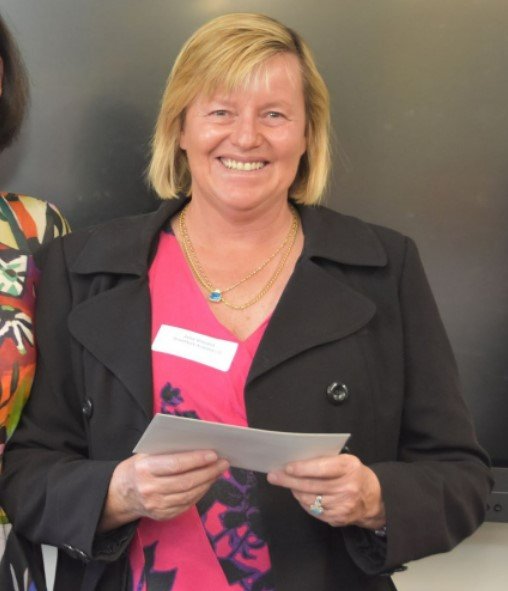 MEDAL (OAM) OF THE ORDER OF AUSTRALIA IN THE GENERAL DIVISION
Ms Jane Elizabeth VINCENT, Mosman
For service to the community through a range of organisations.
StreetWork Australia
Chair, Northern Beaches Local Board, since 2017.
Volunteer, Justice Advocacy, since 2014.
Coordinator, annual charity fundraiser, since 2014.
Customer Relationship Management System Volunteer, since 2020.
Social Welfare
Volunteer, Teresa House Redfern, (homeless refuge), Cana Communities, since 2002.
Volunteer, Youth off the Streets, 2002-2006.
Evening Supervisor, Delvena House, (women's refuge), 1979-1981.
Volunteer Teacher, Openmind Projects, Thailand, 2012.
Volunteer Teacher, Hope Global, Rwanda, 2012.
North Sydney Junior Netball Club
Founder, 2005.
President, 2005-2009.
Delegate to Northern Suburbs Netball Association, 2005-2009.
Team Coach and Umpire, 2002-2018.
School Volunteering
Member, Sports Advisory Group, 2017, and Philanthropy Advisory Group, 2021, Loreto Normanhurst.
Parent's Association Treasurer, The Kings School, 2010-2014.
Parent Sports Coordinator, St Mary's Primary School, 2001-2009.
Parents and Friends Committee Member, Monte Sant Angelo College, 2011.
Community - Other
Member, Visual Amenity, Signage and Advertising Committee, Mosman Council, 2013-2022.
Fundraiser, FSHD - Global Research Foundation, 2014.
Member, Headland Preservation Group, 2014-2015.
Member, Mosman SES, 2009.
Committee Member, The Spit Swimming Club, 2004-2006.
StreetWork Northern Beaches Profile

MEDAL (OAM) OF THE ORDER OF AUSTRALIA IN THE GENERAL DIVISION
Mrs Sandra Carolyn WALKER, Seaforth
For service to youth through Scouts.
1st Seaforth Sea Scouts, Scouts New South Wales
Line Leader, Venturer Unit, since 2005.
Group Leader, since 1996.
Helper and Badge Tester, 1994-1996.
Awards and Recognition Include:
Silver Koala, Scouts Australia, 2020.
Outstanding Community Service Honour Roll, Northern Beaches Council, 2017.
HONORARY MEDAL (OAM) OF THE ORDER OF AUSTRALIA IN THE GENERAL DIVISION
Mrs Judith DONALD, Sydney
For service to education.
John Colet School, Belrose
Infants Mistress, 2009-2017.
Deputy Headmistress, c2015-2016, and 1985-1993.
Member, School Board, 1984-2015.
Part-Time Teacher, Latin, since 2018.
Teacher, 1985-2018.
Co-Founder, since 1983.
PUBLIC SERVICE MEDAL (PSM)
Mr Daniel Joseph LEAVY
Warriewood NSW 2102
For outstanding public service through improving vehicle and road safety across the New South Wales road network.
Mr Daniel Leavy dedicated his 24-year career with Transport for NSW to improving vehicle standards for better road safety for the people of NSW. As Senior Manager Safer Vehicles, Mr Leavy's role was to improve the safety of the NSW vehicle fleet and implement policies and programs that would reduce the number of deaths and serious injuries on the NSW road network. As a result of his dedication to his role, Mr Leavy contributed to the 2021 NSW road toll being the lowest in almost 100 years.
Whether it be in road or worker safety, Mr Leavy was instrumental in many important safe design initiatives and innovations including the establishment of an international award winning system for motorcycle clothing (MotoCAP) and improvements in helmet safety; development of a 5-Star vehicle purchasing policy, resulting in safer cars across the NSW and national fleets; establishment of Australia's first Driver Assist Technology testing track at the Cudal testing facility near Orange NSW and significant improvements in Child Car Seat Safety.
Mr Leavy demonstrated his passion and dedication to his role after he suffered a major stroke, returning to complete significant projects throughout his rehabilitation, before ultimately having to medically retire. Since retirement, Mr Leavy continues to improve the lives of NSW citizens as an ambassador for the Stroke Recovery Association NSW.
Mr Leavy has consistently exceeded expectations in his public service career, making a lasting contribution through his efforts and collaboration across Government, industry, and the community. The long list of improvements in road and vehicle safety Mr Leavy initiated has resulted in an incredible reduction in trauma and has helped saved lives across NSW.
MotoCAP wins prestigious international road safety award
On Sunday 1 December 2020, MotoCAP won the prestigious Road Safety Award at the Fédération Internationale de Motocyclisme awards in Monaco.
We've worked alongside a team of road safety partners to develop MotoCAP so the motorcycling community is equipped with more information about their choice of protective gear. MotoCAP has rated 43 pairs of pants, 82 jackets and 46 pairs of gloves so far.
Bernard Carlon, Executive Director Centre for Road Safety said the award was well deserved and showed Australia is leading the way in road safety both here and overseas.
"We are committed to lowering the road toll in innovative ways and the development of pioneering programs such as MotoCAP shows Australia really is looking to the future of road safety.
Motorcycle safety is particularly challenging from a road safety point of view, with riders having very little protection other than their helmet and their clothing when involved in a crash.
Dan Leavy, Manager Safer Vehicles from the Centre for Road Safety, attended the ceremony to accept the award on Transport for NSW's behalf. "I am very proud of this milestone achievement which extends to everyone involved in this world-leading program."
For more information visit www.motocap.com.au