November 7 - 13, 2021: Issue 517
Kimberley Country

by Robyn McWilliam
While overseas travel is curtailed by the COVID-19 virus, hopefully more Aussies are heading to the spectacular Kimberley landscape. Yes, it is expensive to keep this wilderness area pristine. There is nowhere to provision or refuel and rubbish needs to be taken out. There's a great variety of excursions at different levels of luxury. From Broome I'm taking a shorter version, just to the Mitchell Falls instead of going on to Darwin.

Symbolic of the Kimberley region is the boab tree with its bulbous trunk and spiny branches. Long pointed leaves form its glossy canopy. When I first drove into the area towing a caravan, it was like entering a new world. These trees dotted the landscape of northern Western Australia.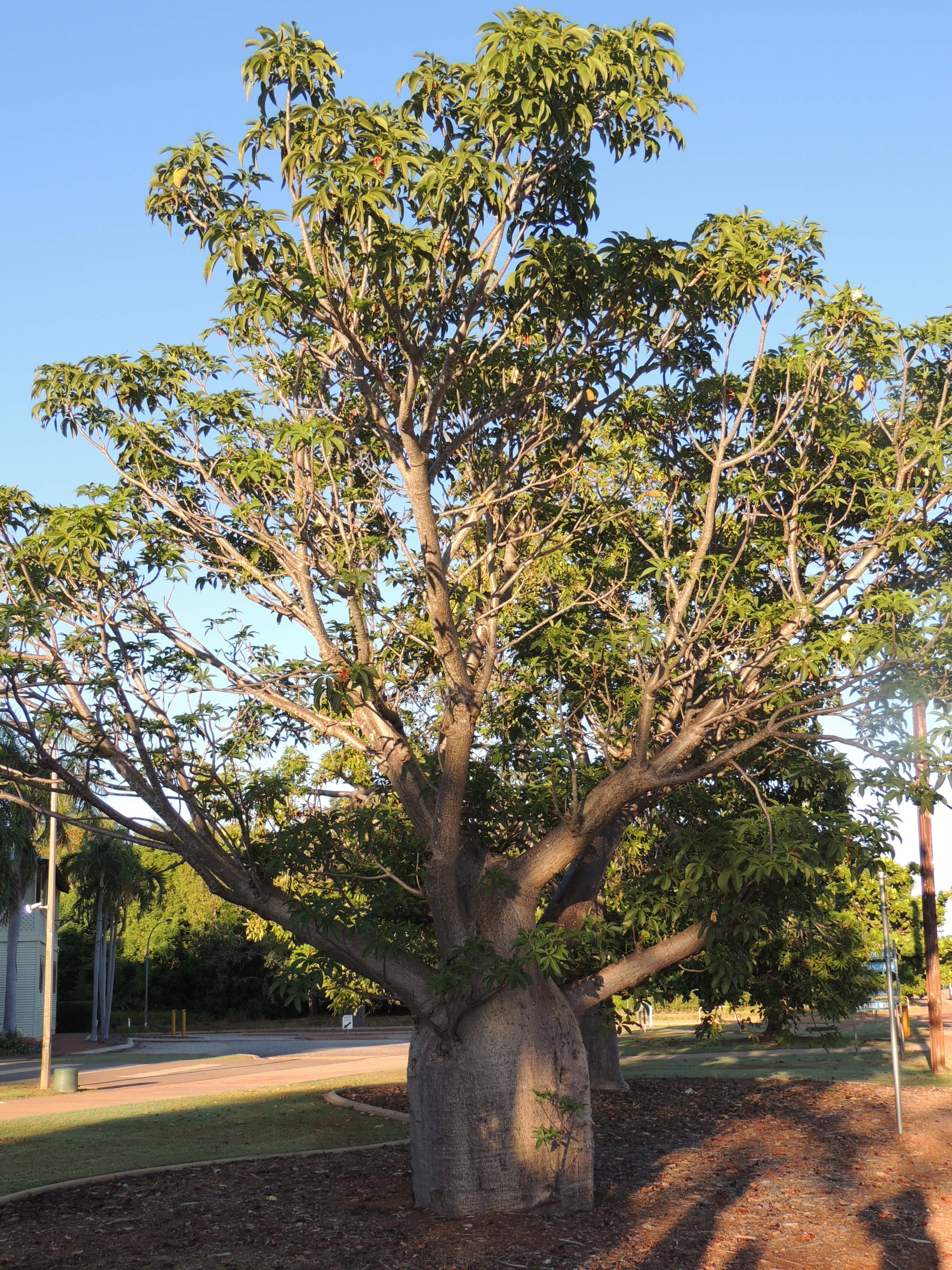 A boab tree
This time I'm exploring from the water on the Odyssey, a purpose-built ship. Our first shore excursion is to Silica Beach with sand so white and fine it squeaks under foot. Rusty red rocks and sparse vegetation surround the swimming spot. Turquoise water at 25 degrees Celsius, is a delight to sink into. We stay close to Homer, our tender, for crocodiles share these wild waters. On its roof a croc-watch crew member scans the surface.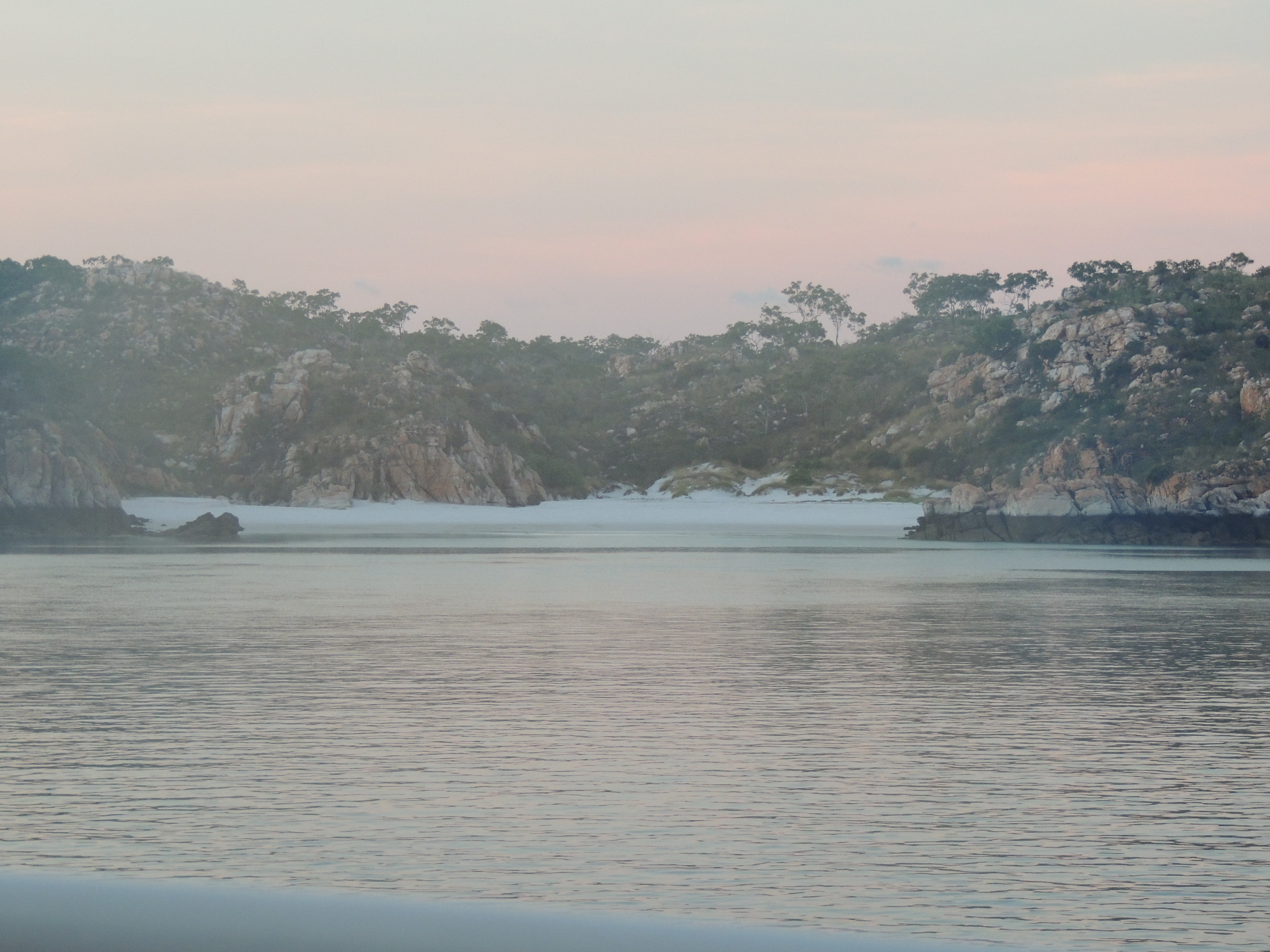 Silica Beach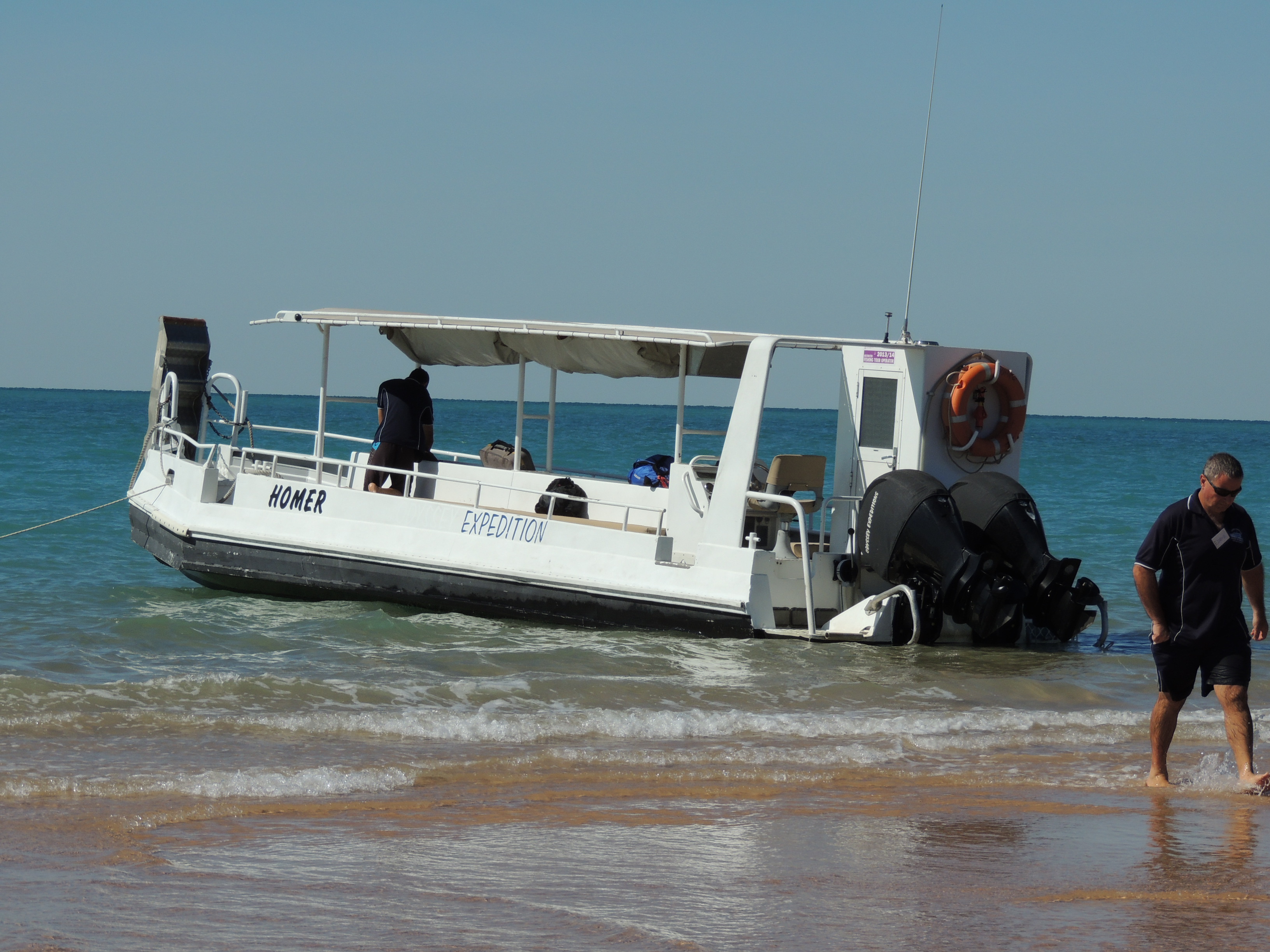 Homer - our tender

The blokes take off on a fishing escapade, one catching a Spanish Mackerel over a metre long. At dusk on board, our group enjoys croquettes and a cooling white wine as jutting rocks darken in the foreground. On the horizon a blazing sun dips into the ocean; clouds flare orange, rose then indigo as light fades from the sky.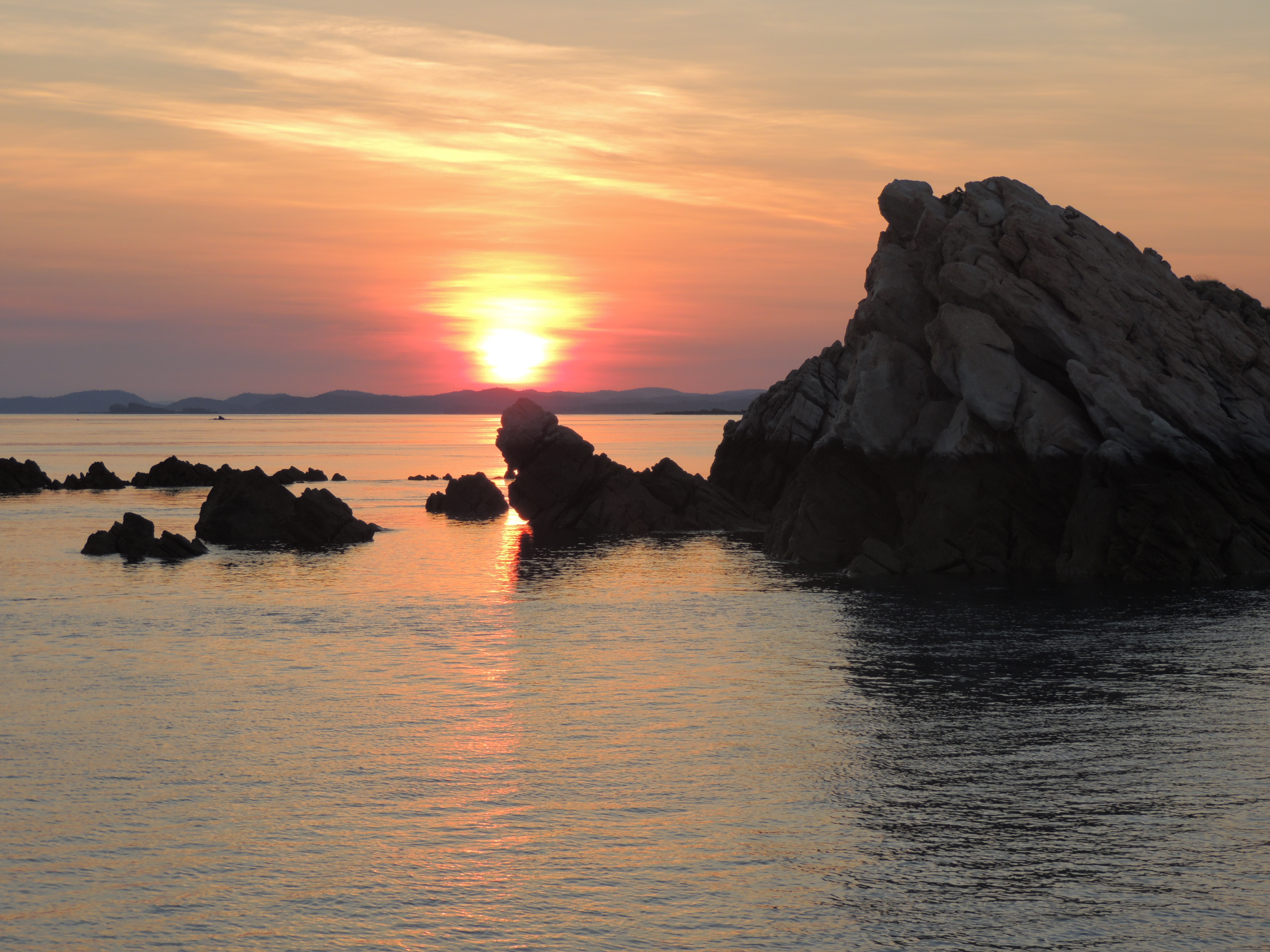 Sunset

Cyclone Creek is surrounded by hills providing a protected base on the water. We tie up then board Full Throttle, a monster of a speed boat powered by three 300HP outboards. Surging off past rocky crevices, we approach two openings in cliffs known as the Horizontal Falls. Due to tidal extremes of up to ten metres, water cannot escape fast enough. The difference in water heights creates a swirling mass that our driver says is still safe to negotiate. Building speed, he guns the boat through the surge accompanied by our shrieks and an exhilarating adrenalin rush.
Back at the base, thrill seekers enter an underwater cage to watch centimetres from their face, tawny nurse sharks snapping up fish. Aircraft noise resonates among the cliff tops and a seaplane skitters along the water's surface. Passengers, on a day trip from Broome, alight to experience the wilderness wonders.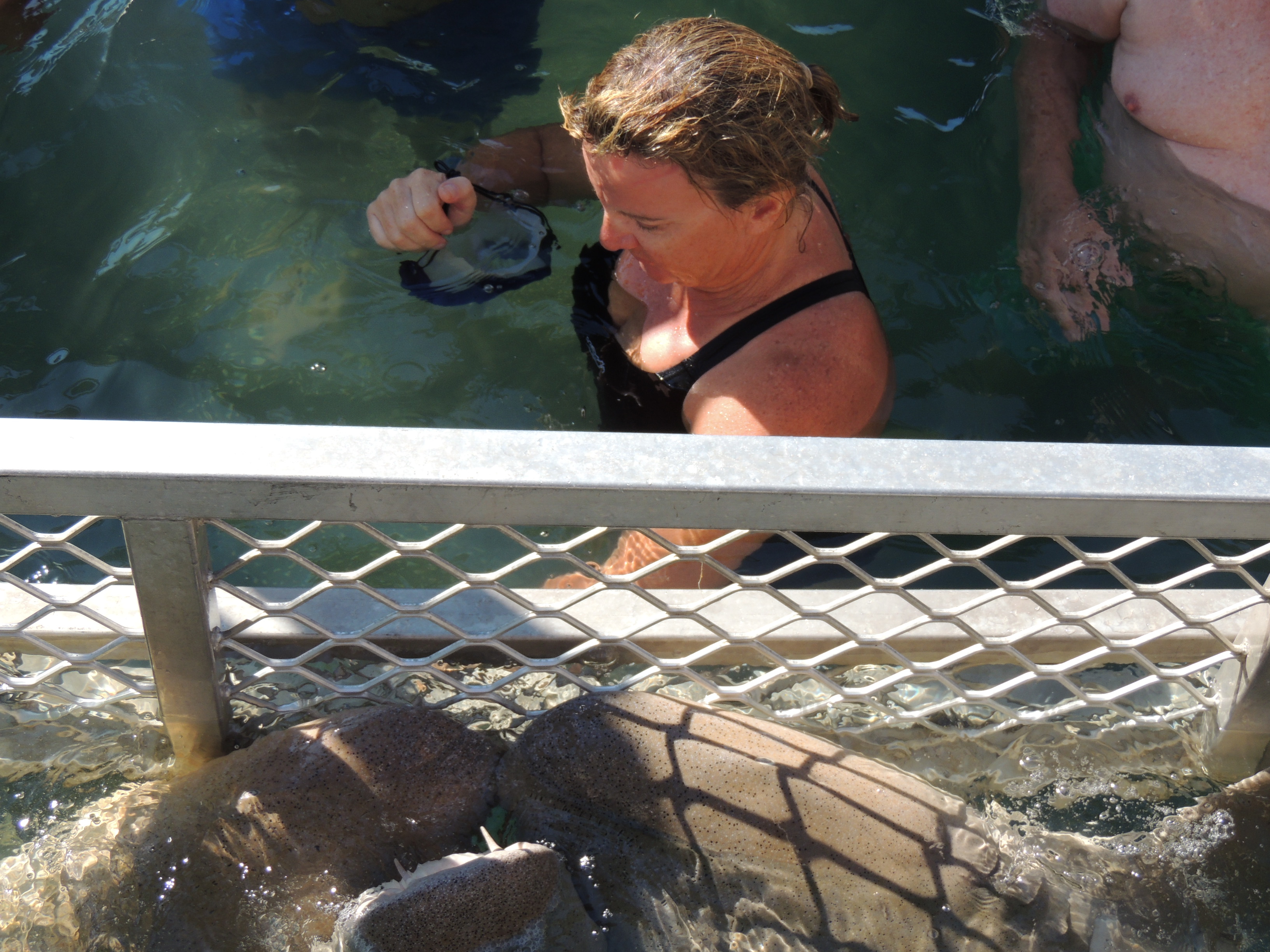 Nurse sharks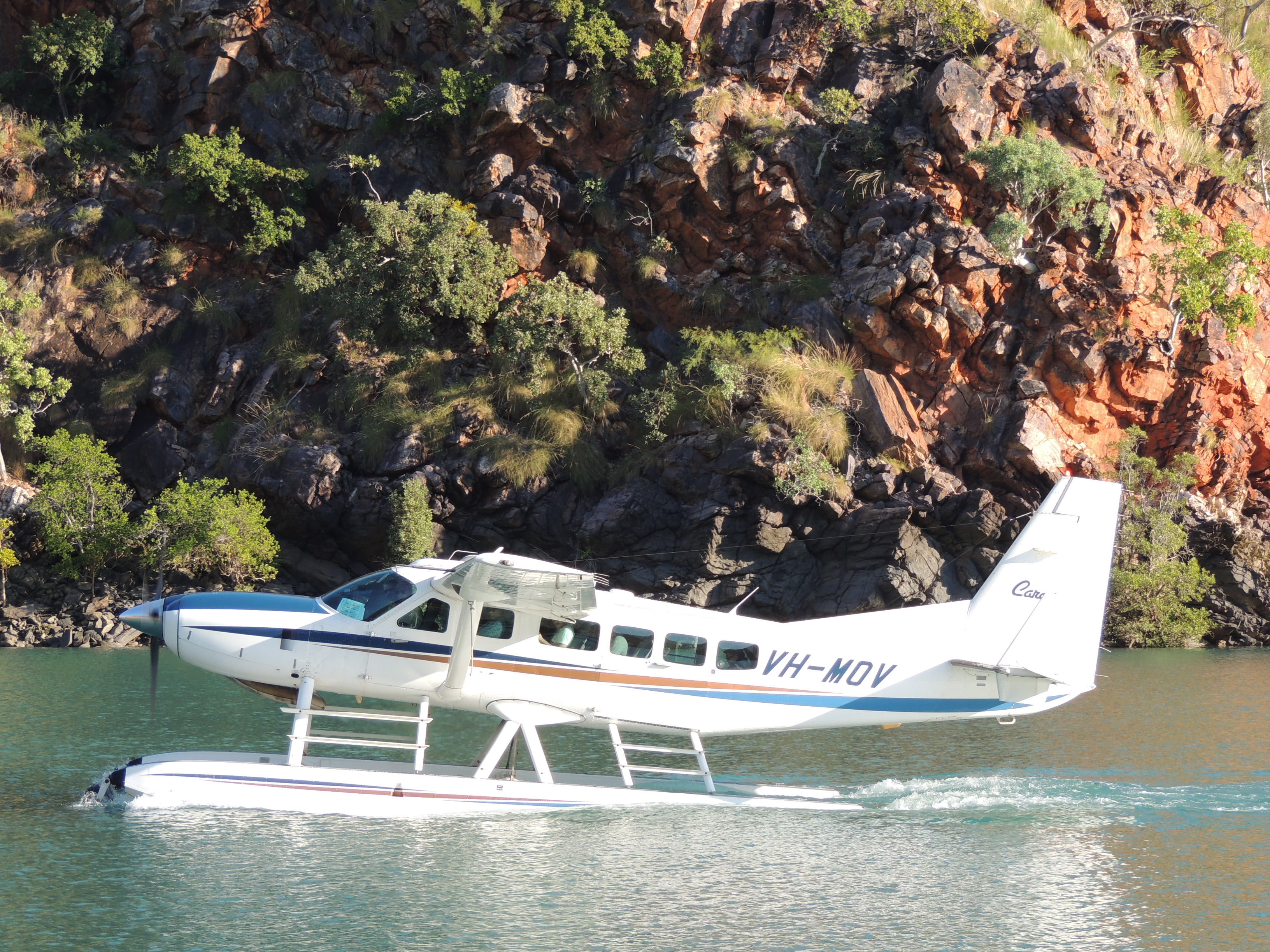 Seaplane

As Odyssey's anchor chain rumbles to the bottom, it appears as if nearby Montgomery Reef is emerging from the sea. Water cascades off the brown expanse; grey and white heron step lightly searching for morsels exposed. We motor up an inlet where the reef is arush. Turtles' heads pop up and disappear. Afternoon sun illuminates the water and we see one turtle slowly skimming along beneath the surface, another speeds away from our boat.
We are dropped on a sand bar for evening drinks. Staff have set up a table displaying pinwheel pastries, a cheese platter, potato crisps and nuts. Chilled drinks emerge from an esky. Sharing experiences, we notice the encircling water rising across the sand. A stunning sunset and it's back to the boat.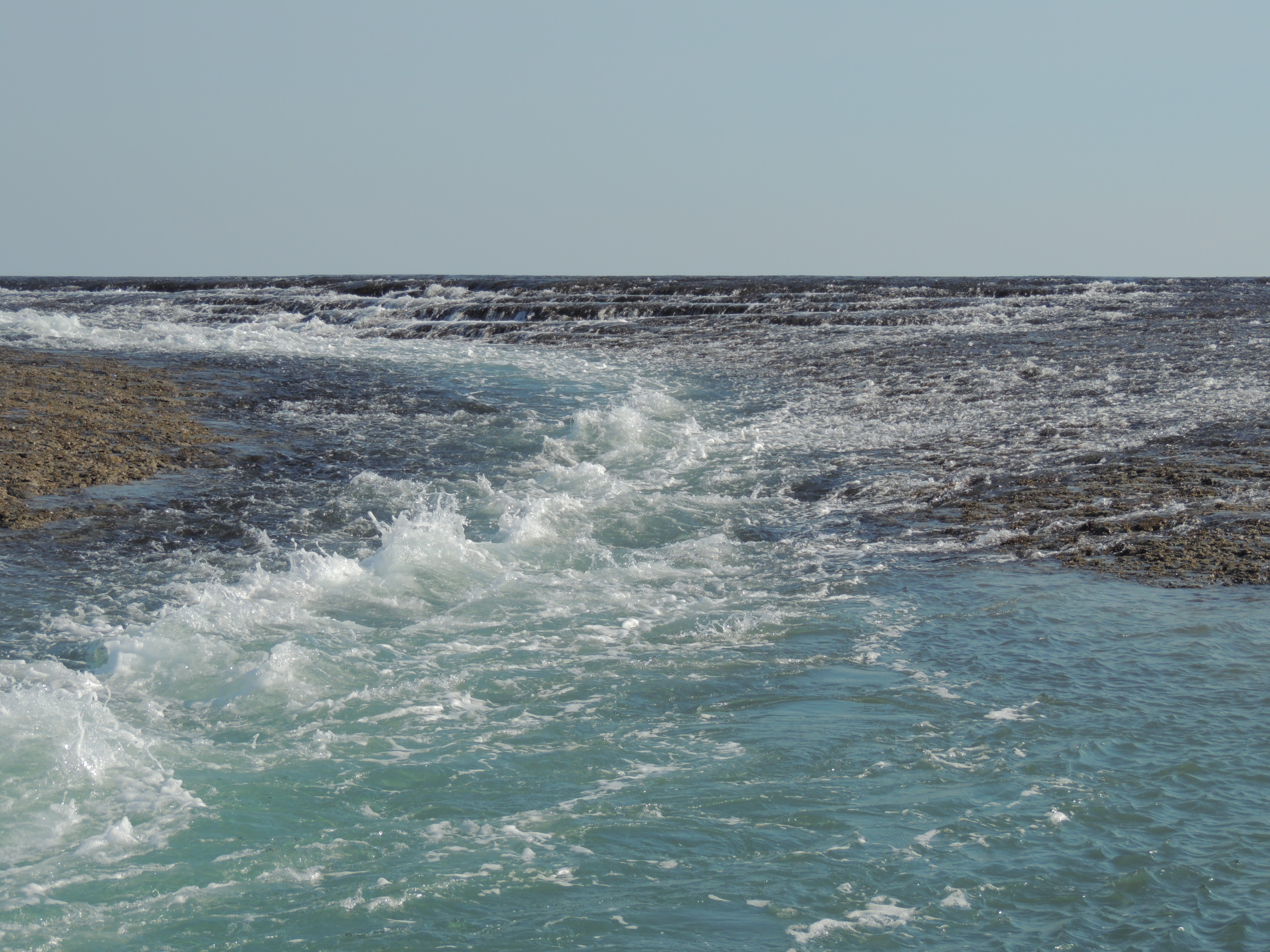 Montgomery Reef