June 20 - 26, 2021: Issue 499

Kids teaching Kids
A creative writing workshop brought to you by the Forest High School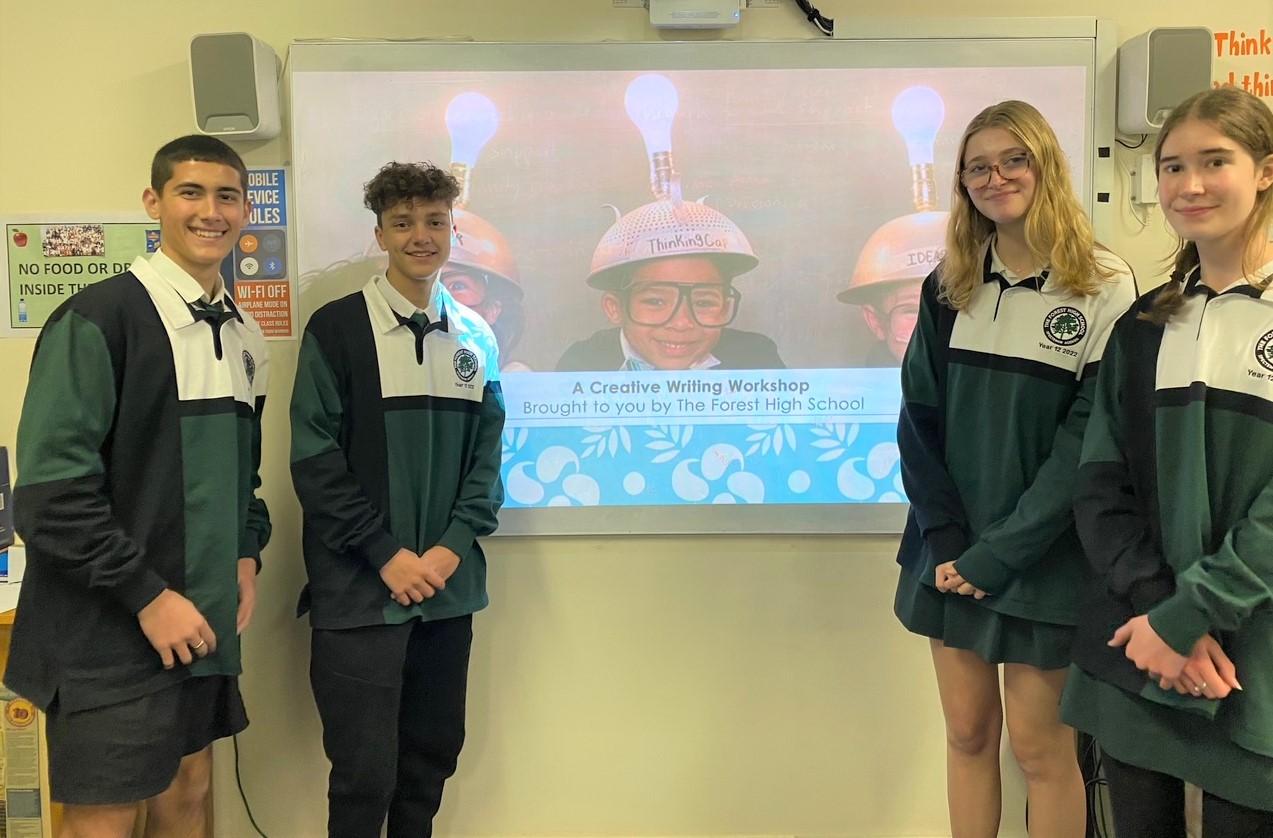 One of primary reasons for commencing Pittwater Online News stemmed from a discussion with our then teenage son who stated there was nothing for them (teenagers) to do locally and nowhere for them to go and no one listened to them anyway - that's why they would only speak to each other and sometimes found it hard to express just what was annoying or worrying them in terms where others would not only understand them but also actually hear them.
Providing a platform to find and publish issues that may be of concern or interest to younger readers, keeping them up to date with events, opportunities and options, as well as hoping to inspire anyone to become all each person may dream of becoming was an aim - it was not about speaking at or to, it was about hearing from these members of our community and society and listening to their voices; what they wanted to say and how they wanted to say that - what solutions they found worked for anything they wanted to change - and putting that 'on the record' for them.
This was where they would be heard, would be listened to.
Our son subsequently began a journal to chart how he was feeling and what he wanted to say and how he wanted to say it. Many of these ideas came from having a talk with his mates, his peers - from learning from each other. Finding and expressing solutions, and even what to do after a step by step way forward is achieved, was all part of what he charted through making notes, making lists, taking steps.
He was empowering himself through being able to articulate anything and everything through using words.
Last week our local public high school students ran a creative workshop to inspire young primary schools kids from all around the Northern Beaches to advocate for environmental issues and social justice for minorities. This was a two hour creative session of innovative and empathetic learning run by the kids for the kids, held at North Balgowlah Primary School. The themes and exercises explored:
To think imaginatively and creatively about the world around us
To find our inner voice through sensory words and emotive language, to allow us to represent who we are as individuals
To explore the big issues and ideas that mean something to us personally, socially and culturally
Lauren Weatherall, an English Teacher at The Forest High School and sociologist writer, is one of our awesome local teachers facilitating this workshop but on this day she handed over the reigns to four of Forest High School's most talented students and writers. Kids learning from kids is a great way of taking into account children's views and empowering them to express these.
Students from 14 local primary schools took part in this Writing Enrichment workshop and they all loved it.

A little bit about this really cool idea:
When did this begin?
This project has been six months in the making after a request from North Balgowlah Primary School, to help run a creative writing workshop for some of Northern Beaches most gifted and talented Year 5 and 6 students.
Where did the idea come from?
The idea of "kids teaching kids" evolved naturally after I asked four of our senior extension and SRC students to come and help assist on the day with my presentation. Originally the four students were just going to help brainstorm with a sensory activity I had planned for the primary students. But during the rehearsing phase I saw my four become so excited, motivated and involved (with their own ideas and concepts for the project) that I said "hey guys, would you actually like to have a go running this show?", to which I received a highly enthused, "Yes please Miss!"
Who is involved?
Myself (Lauren Weatherall), Zara Stewart, Chelsea Nash, Dylan Thurbon and Jackson Brown from The Forest High School; and from North Balgowlah Primary School Deputy Principal Rachel Ridley.
Social Justice and advocating for minorities – how are the kids doing this and who are they focussed on at present?
The students chose a list of both environmental and social justice issues to discuss with the kids and get them really inspired through drama and creative thinking exercises. The students introduced their own personal issues such as women's rights and deforestation through a discussion of who they are, the people that inspire them, and their goals for the future.
Advocating for the environment – which environment? What form is this taking? Will there be an opportunity to learn about our local environment and its different ecosystems?
The kids took a personal and creative spin on this and allowed the students to feel empowered for change through a range of group and sensory activities. We do intend on following up with further session for the kids to do more explicit teachings about the science of revolution and change and look at taking affirmative action within their community.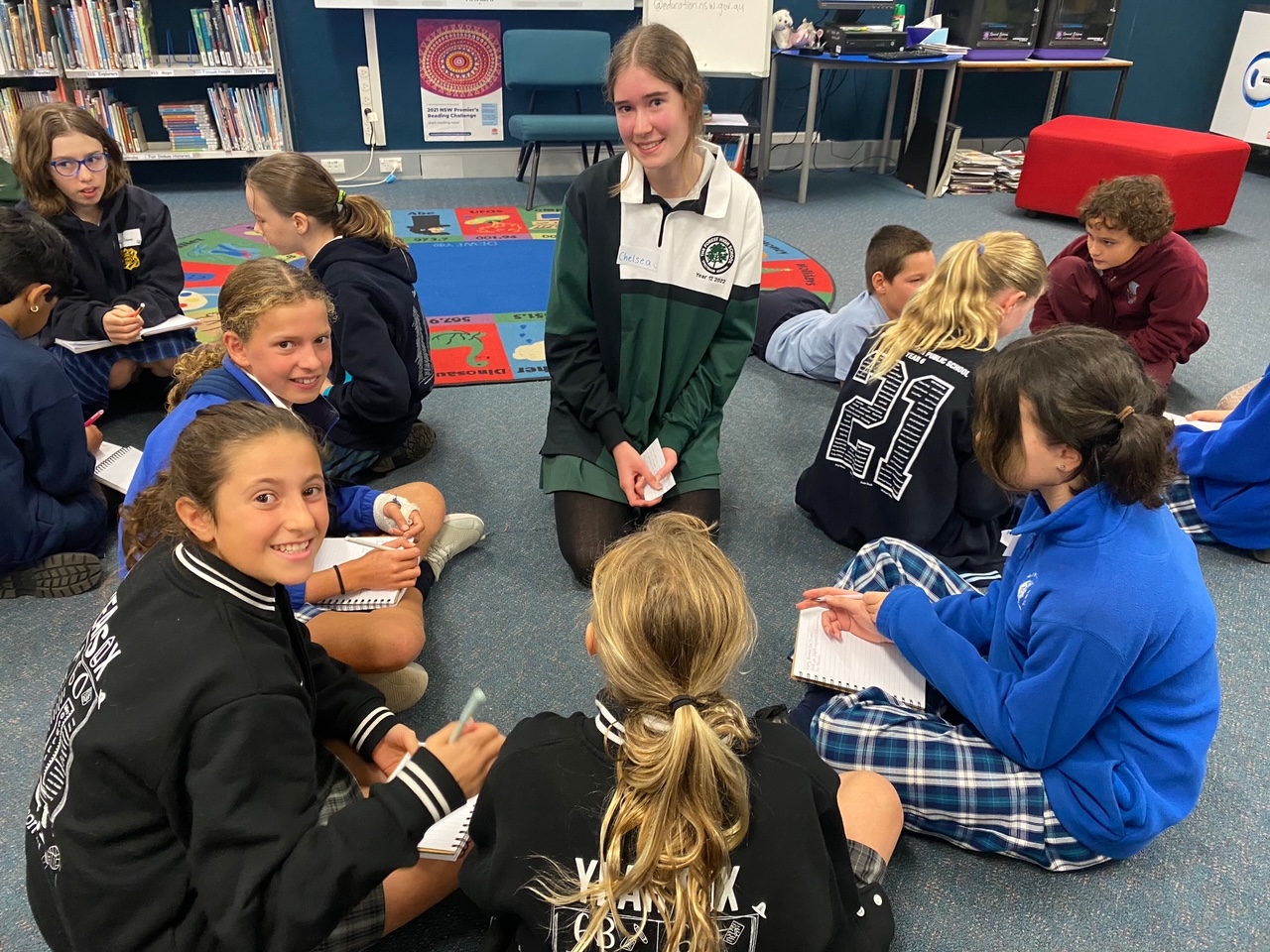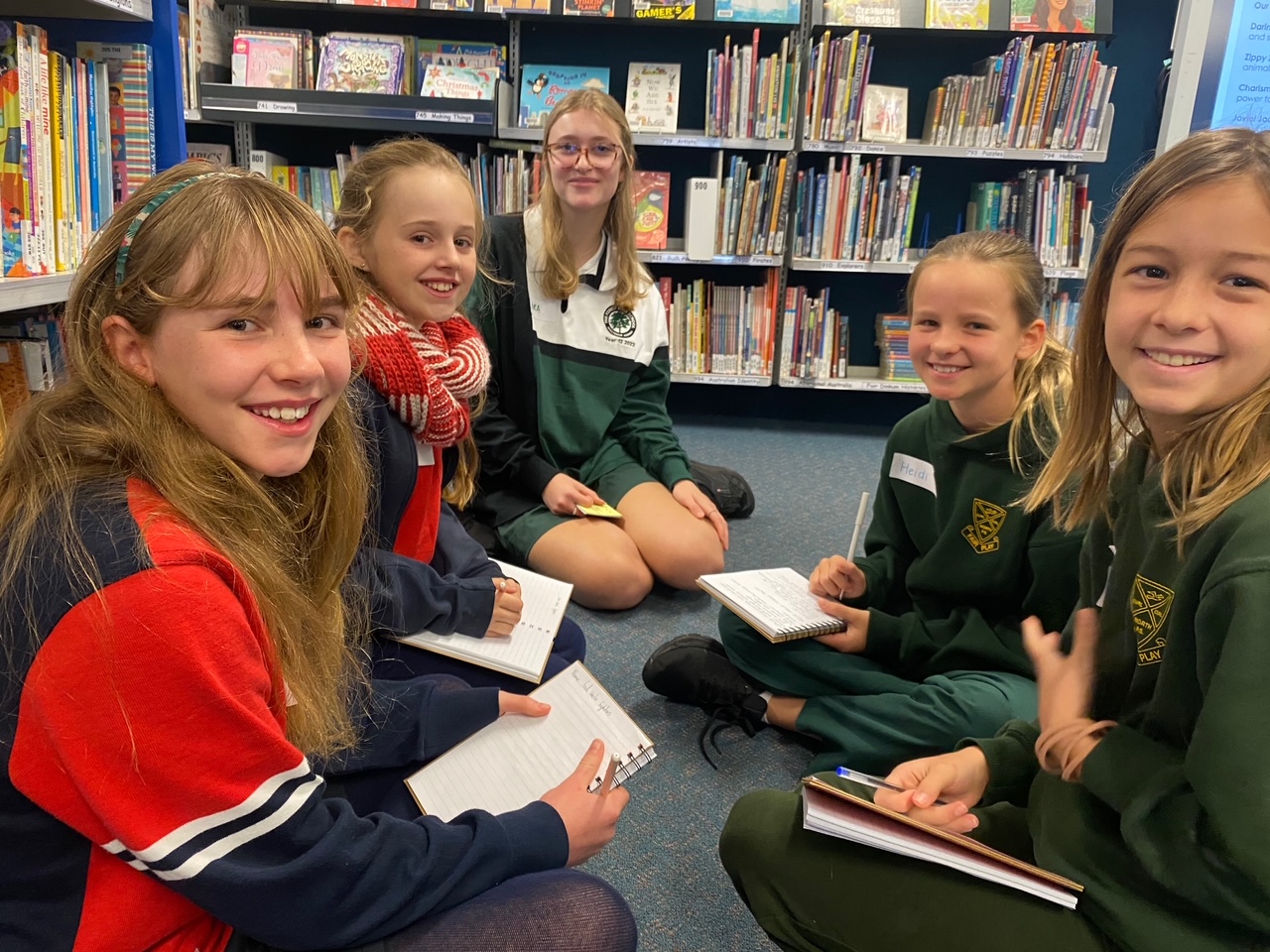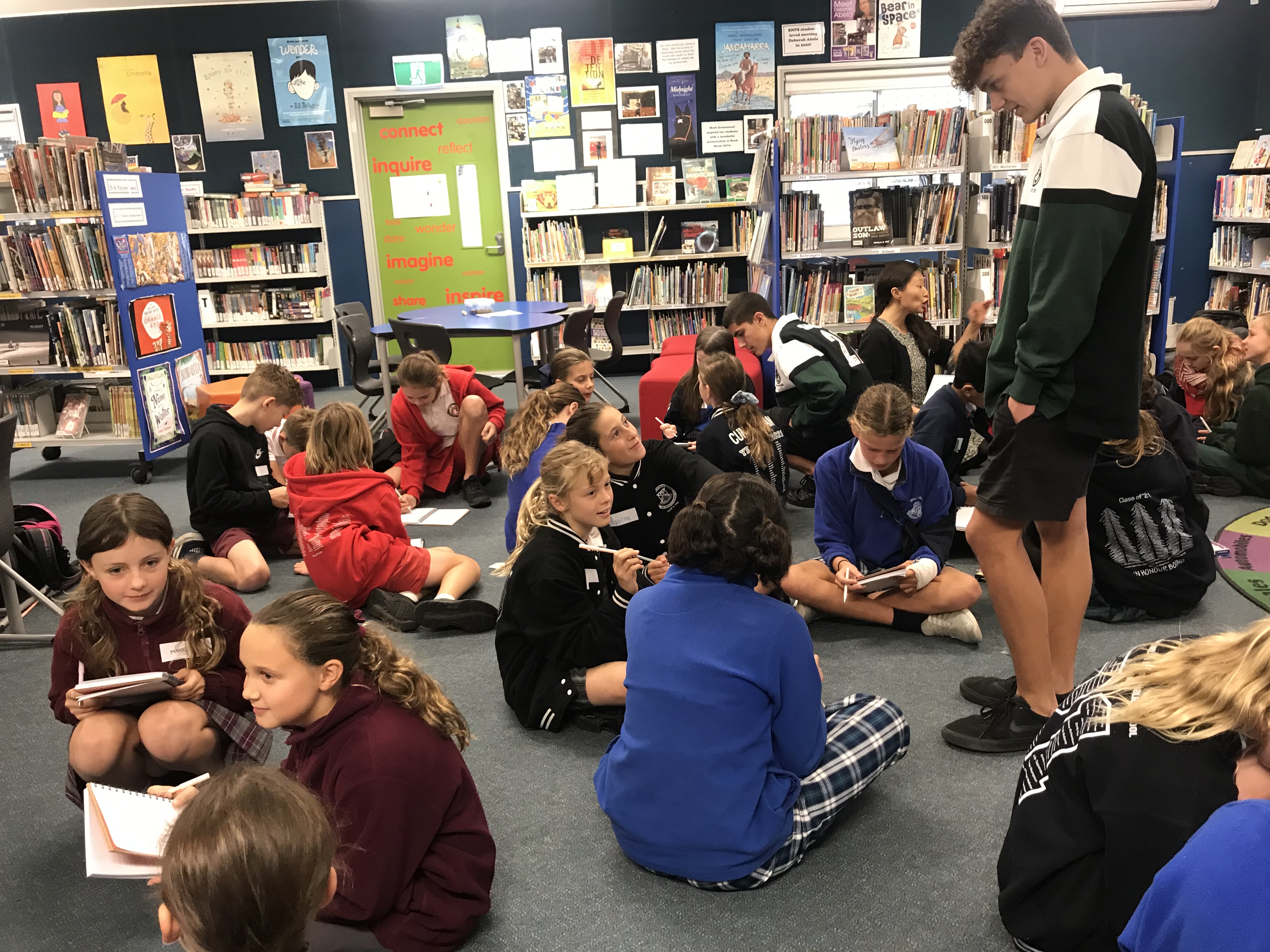 Will this be available to other schools?
Yes, we would love to branch this out and develop it as far as possible throughout the Northern Beaches and greater Sydney.
How can other schools get involved?
Contact me directly at Lauren.Weatherall@det.nsw.edu.au
How can the community support this great initiative?
Get your local P&C to contact our P&C to discuss the project and how it could be adapted to suit your school.
Is there a 'motto' or favourite phrase to go along with this?
Kids empowering the next generation - a generation of hope and change!... well that's what I saw on the day which was inspiring even for me as a teacher.
What are the favourite local beaches/reserves/parks places of those students who are doing this?
Zara Stewart: North Curl Curl Beach and Curl Curl Netball Courts.
Dylan Thurbon: Bungan Beach.
Chelsea Nash: Shelly Beach.
Jackson Brown North Curl Curl Beach and Lionel Watts Reserve...
And Palm Beach for Ms Weatherall!
Final takeaways from the students:
Zara Stewart: "Younger kids can learn more from us than I initially thought, and in a more interactive and receptive way."
Dylan Stewart: "It was amazing to see just how talented the kids were and witness first hand the making of some of the future leaders of this country."
Chelsea Nash: "The kids were able to learn from both us and each other, and how passionate they were about English."
Jackson Brown: "We got to experience a form of teaching first hand, benefiting our knowledge and insight on teachers experiences and we were successful in engaging and helping everyone of the kids to explore not only English but global societal issues.''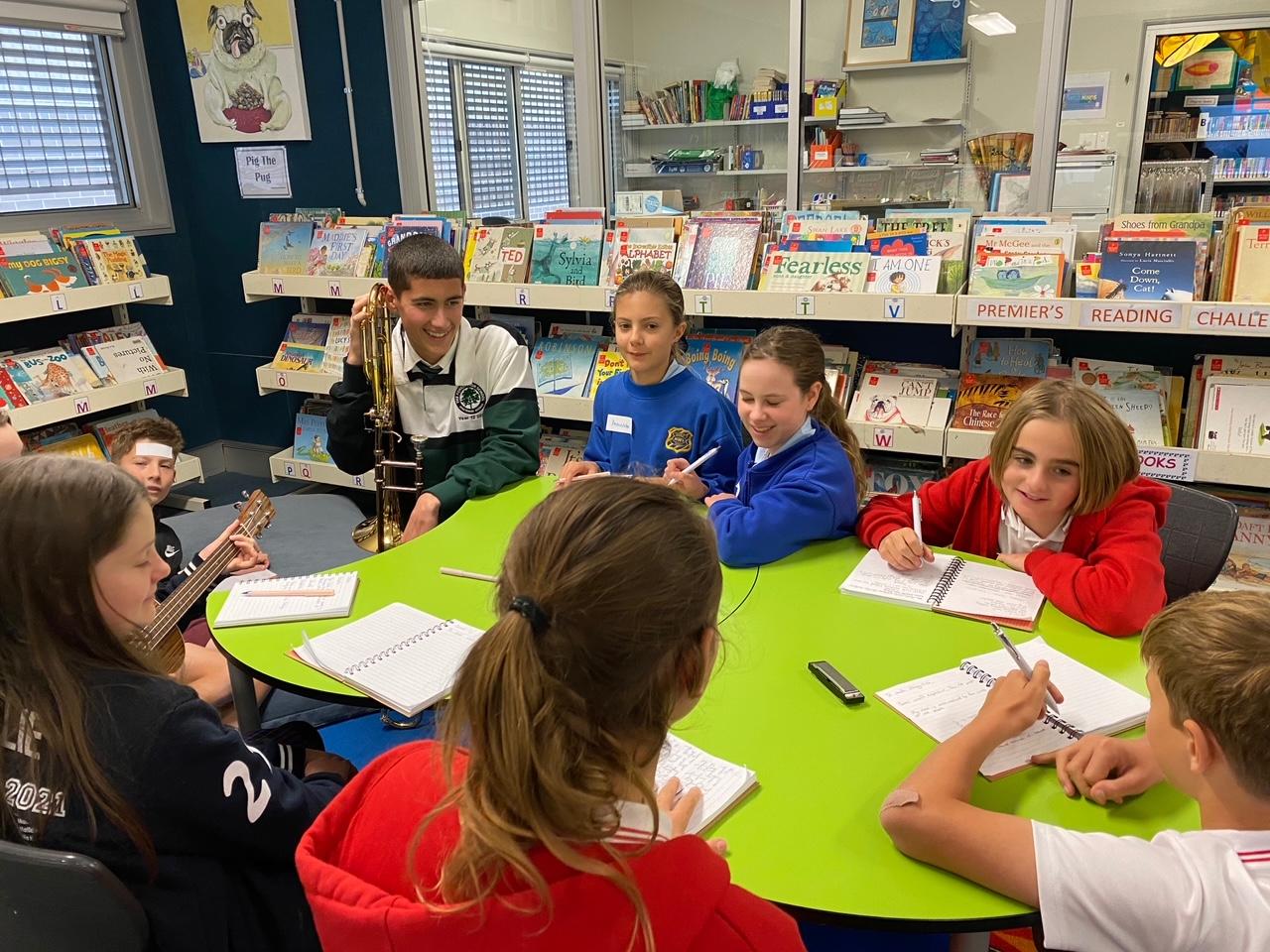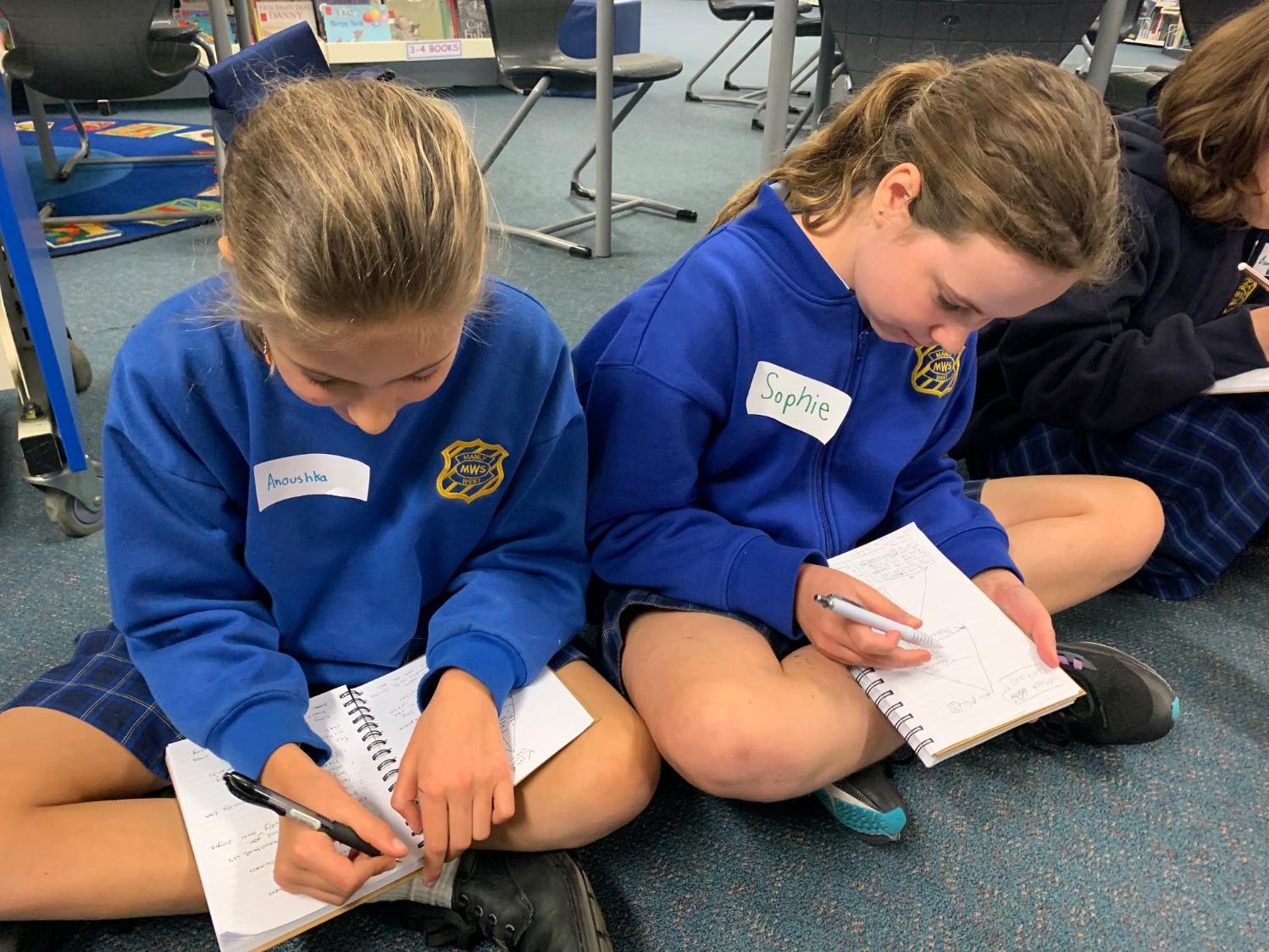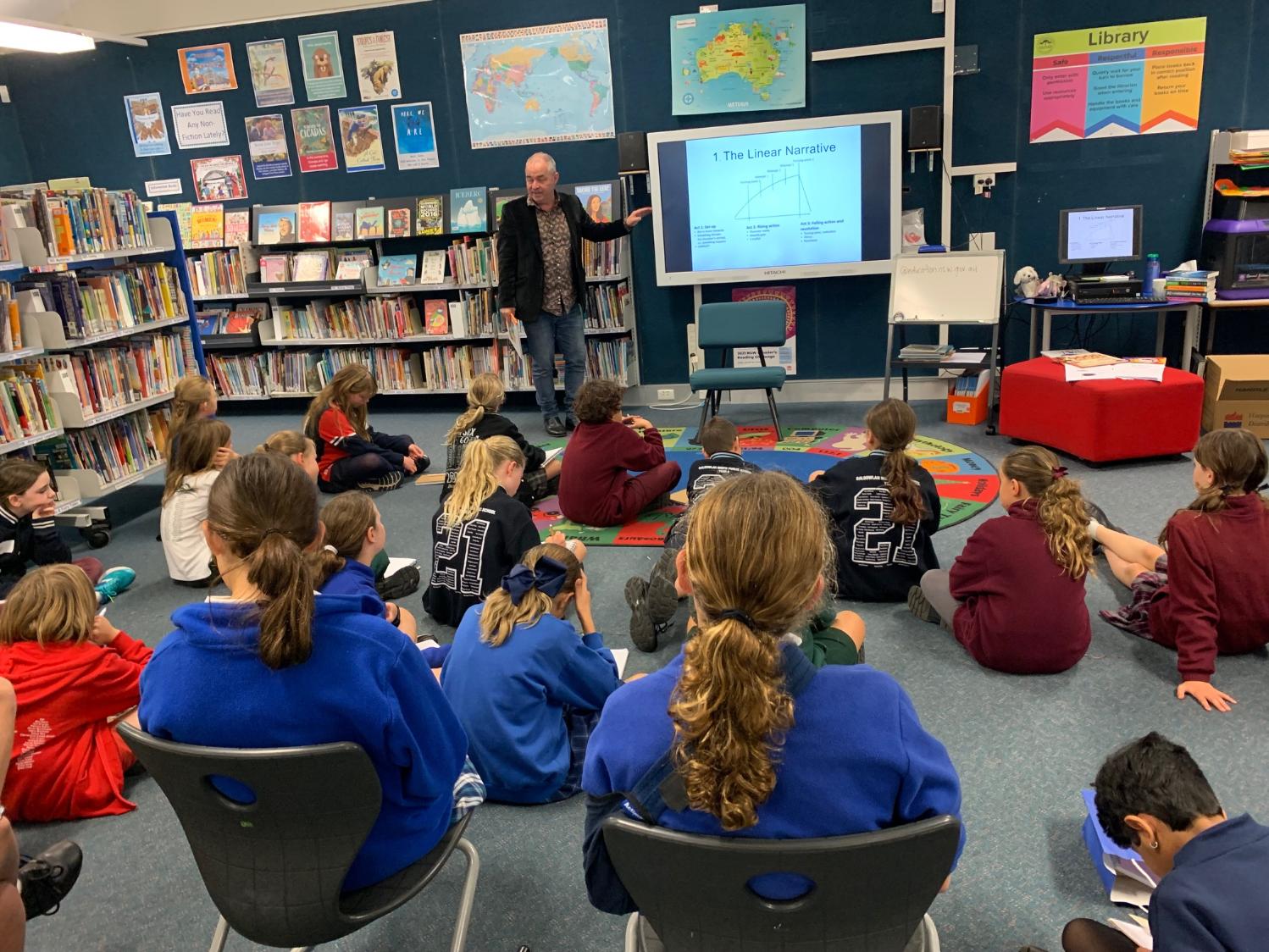 Paul Macdonald, owner of The Children's Bookshop (Speakers' Agency) in Sydney, was among the speakers lined up to inspire.