November 5 - 11, 2017: Issue 336
Kialoa II crew growing mo's for the bro's
Kialoa II crew growing mo's for the bro's
November 1, 2017
November 1 is the start of Movember, the annual men's health awareness campaign and fundraiser, and both the delivery and Rolex Sydney Hobart race crew of Kialoa II are getting into the 70s vibe in anticipation of the 73-footer's arrival into Sydney at the end of the month.
The Sparkman Stephens design that took line honours in the 1971 Sydney Hobart yacht race (
video
) is making for Albany in Western Australia having left the UK in August following a tough Rolex Fastnet Race.

"As a throwback to the 1970s, to get us into the spirit of emulating the prowess of the Kialoa II crew who won the Sydney to Hobart race in '71, the male contingent of the Kialoa II crew of 2017 are going to grow mo's to help the bro's as part of Movember," says shore manager Melinda Broughton adding, "and the two women crew will be suitably accessorised to complete the look.

"Support the KiaMOa II campaign sprouting mo's and mutton chops to raise research funds all the way to Hobart. And bring back the terry-towelling hat!" she added.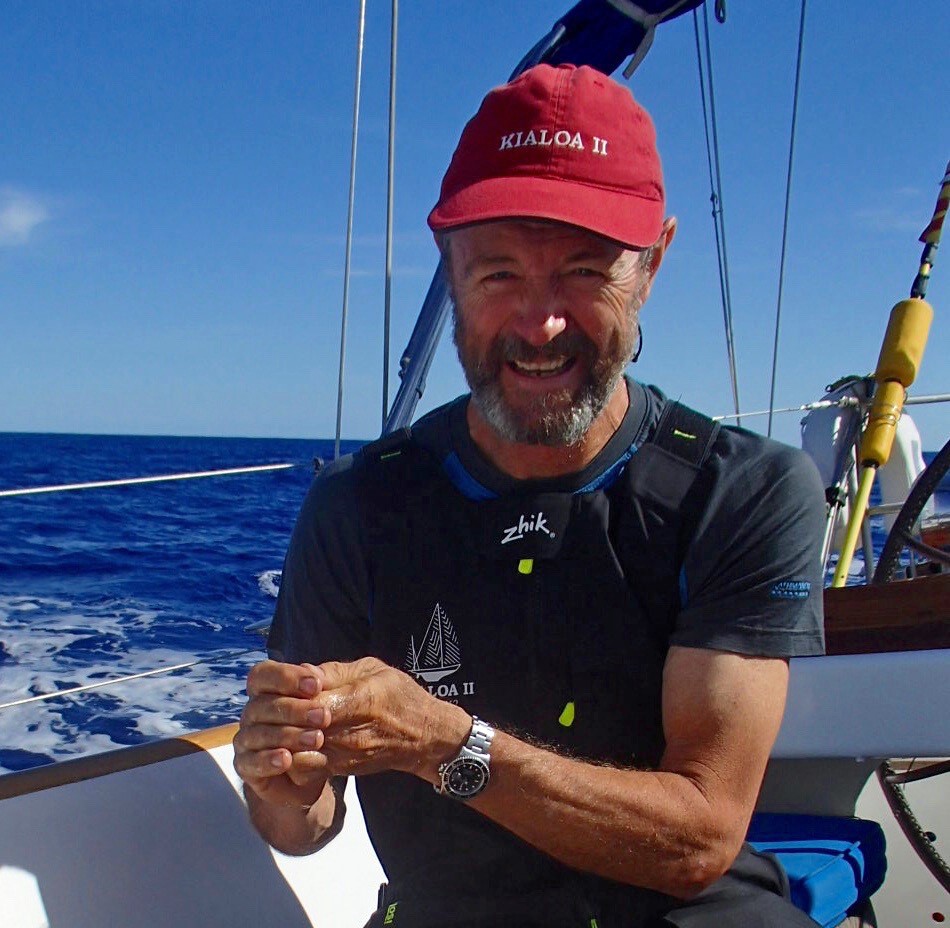 Paddy Broughton during the delivery of Kialoa II to Cape Town - photo courtesy Kialoa II


In keeping with the 1970s theme, a terry-towelling hat each is the latest addition to Kialoa II's Rolex Sydney Hobart crew uniform of boat branded Zhik Isotak foul weather gear.
Kialoa II's small delivery crew is en route to Sydney for the start of one of the great bluewater classics which will set off from Sydney Harbour on Boxing Day. Theirs is a 13,000 nautical mile voyage to recreate Jim Kilroy's '71 line honours victory and transport the boat to co-owner Patrick Broughton's hometown.
Patrick, better known as Paddy, and brother Keith who is based in the UK bought Kialoa in 2016 to compete in the same ocean classics as Kilroy did with the boat back in the late '60s and early '70s.
The final stages of Kialoa II's delivery to Sydney can be tracked via the boat's website
Kialoa2.com.au

For the Hobart Race Dallas Kilponen, the son of Kilroy's longstanding navigator, the late David 'Fang' Kilponen, will be on board along with a UK crew component plus a number of ex-Brindabella legends including Lindsay May (44 Hobarts, three time overall winner) and Tony Hearder.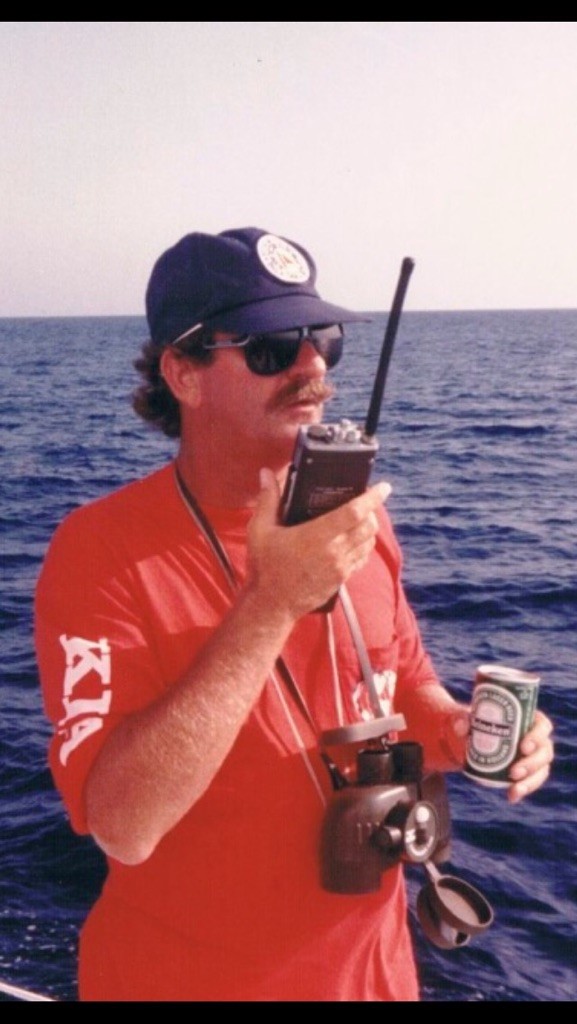 David Fang Kilponen on board Kialoa III - photo courtesy Kilponen family


Kialoa II's ETA in Sydney is the weekend of November 25-26, leaving the crew just one month to switch from cruising to race mode before lining up against this year's Rolex Sydney Hobart fleet.

Kilroy's 1971 line honours winning time for the 628 nautical mile was 3 days 12 hours 46 minutes 21 seconds compared to the current race record of 1 day 13 hours 31 minutes 20 seconds set by Anthony Bell's 100-footer Perpetual Loyal in the 2016 event.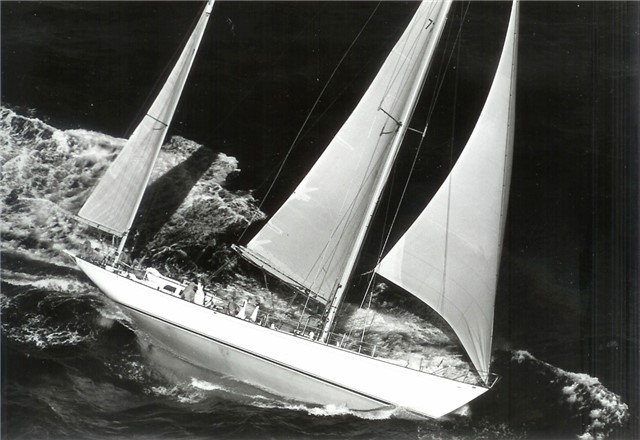 Kialoa II 1971 Sydney Hobart- photo courtesy by Dare to Win-Kilroy family

On
Facebook
Tags: #RSHYR Insta Kialoa2 @MovemberAUS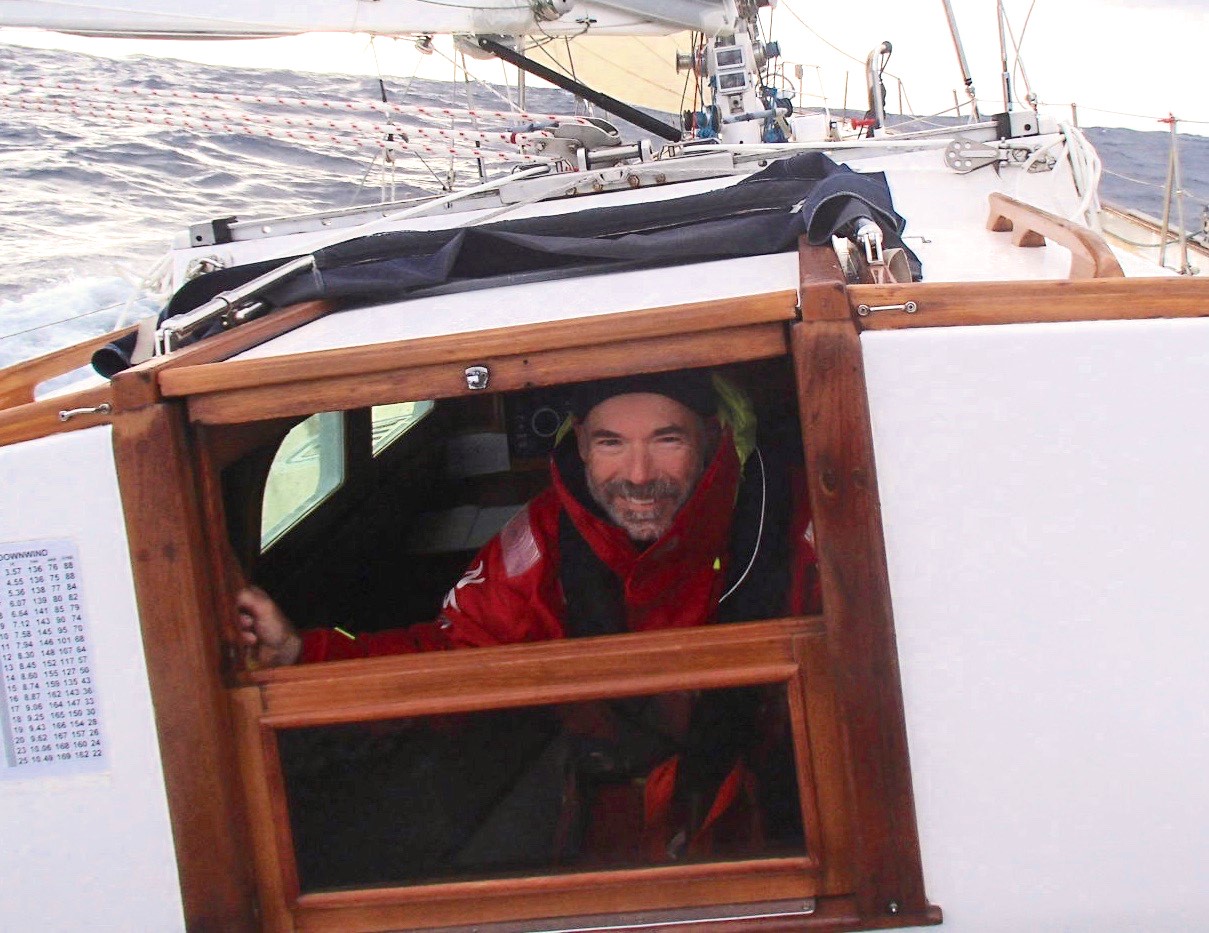 Jamie Hastie on delivery to Cape Town - photo courtesy Kialoa II

By Lisa Ratcliff