March 20 - 26, 2022: Issue 531
Junior Lifesaver of the Year 2022 Finalists announced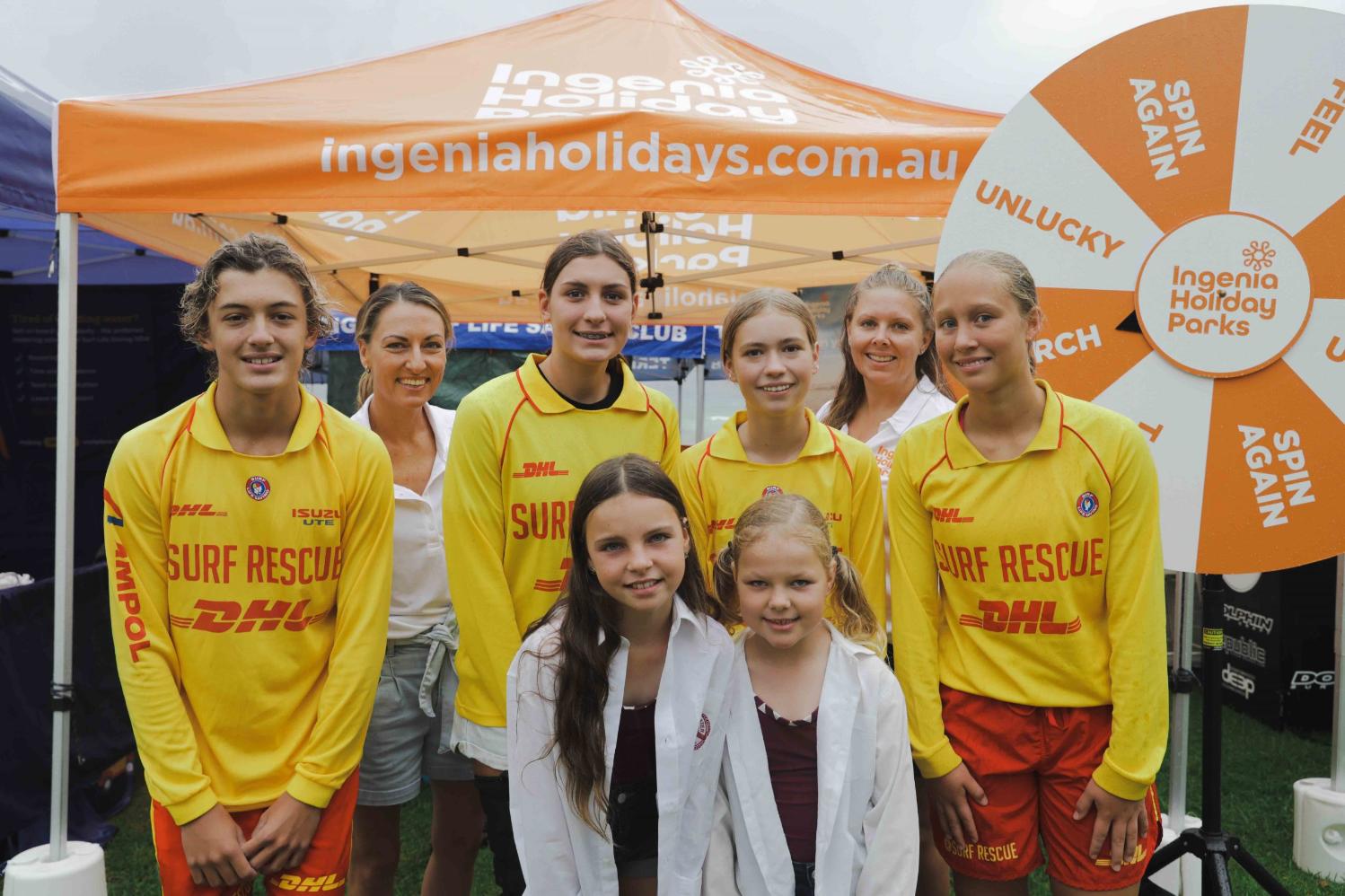 Surf Life Saving New South Wales announced the Junior Lifesaver of the Year 2022 Finalists on Wednesday March 16, which includes Harrison White from Newport SLSC and Emily Lock from Long Reef SLSC.
More than 50 of the state's brightest young lifesavers will come together on the Northern Beaches next month for the Ingenia Holiday Parks Junior Lifesaver of the Year (JLOTY) Program and the Youth Opportunity Makers (YOM) Workshop – two of Surf Life Saving NSW's flagship youth development programs.
Held from 12-14 April at The Collaroy Centre, the programs assist young lifesavers to grow networks, establishing lasting connections and building knowledge through fun and interactive activities.
The JLOTY Program brings together all 22 of the Junior Lifesavers of the Year, nominated by the 11 Branches. At the end of the program, the overall NSW Junior Lifesavers of the Year (male and female) will be awarded.
Collectively, the group will further develop their skills by working with like-minded young members and the program aims to build a greater awareness of opportunities and individual abilities in the membership.
Former JLOTY program participants, Lily Gazzard from Kiama Downs SLSC and Andie Widseth from Redhead SLSC, said the class of 2022 can expect plenty of personal growth as part of the program.
"They will get to meet a lot of influential people and they'll have a lot of fun and just learn a lot," Lily said.
"They can expect a lot of advice.
"We have so many connections now, when we want to help our club, we can."
"You definitely meet a lot of different people and get to know a bit about what other clubs do and how they cater for Surf Life Saving," Andie added.
"It will help them to find new opportunities for what they can do in the future – they can get their Bronze, or Silver Medallion, join an IRB crew, stuff like that.
"They're going to have lots of fun."
This year Ingenia Holiday Parks has come on board as Naming Rights partner of the JLOTY Program, with Events and Partnerships Executive, Bec Cushing, stating the East Coast holiday park operator was proud to be supporting our future leaders.
"We're so excited to be behind the juniors, supporting the next generation of volunteer lifesavers and lifeguards and keeping our beaches and communities safe," she said.
"Especially for the young families that holiday at our parks, we love to know when they are swimming at our beaches, they're safe too.
"Building great Australians, we love it!"
The Junior Lifesavers of the Year will be awarded at a presentation on 14 April – livestream details to come.
INGENIA HOLIDAY PARKS JUNIOR LIFESAVER OF THE YEAR PARTICIPANTS:
Ruby Yantsch – Far North Coast
Jayden Matthews – Far North Coast
Larnie Mordue – North Coast
Jack Barry – North Coast
Milly McGrath – Mid North Coast
Jarvis Lineham – Mid North Coast
Gemma Eady-Muxlow – Lower North Coast
Lucas Guiney – Lower North Coast
Briella Gyler-Dial – Hunter
Taj Horadam – Hunter
Emily Rose – Central Coast
Jett Avis – Central Coast
Emily Lock – Sydney Northern Beaches
Harrison White – Sydney Northern Beaches
Jasmine Springall – Sydney
Lennon Southwell – Sydney
Stephanie Staniforth – Illawarra
Declan Bone – Illawarra
Macey Guy – South Coast
Christian Ireland – South Coast
Jesse Doull – Far South Coast
Bray Constable – Far South Coast