March 18 - 24, 2018: Issue 352
Pittwater's Jimmy Spithill Joins Luna Rossa Challenge For 2021 America's Cup In NZ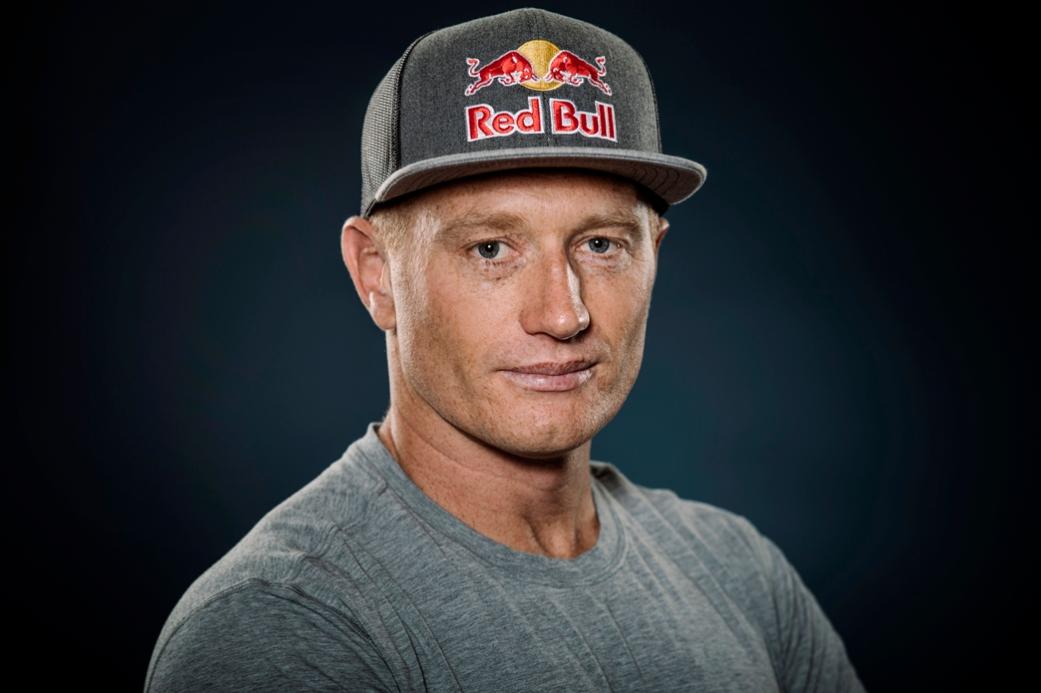 James Spithill - photo Brett Hemmings / Red Bull Content Pool
Team Luna Rossa Challenge has announced that one of the most famous figures on the sailing scene, Australian skipper and helmsman Jimmy Spithill, will be on board Italy's boat for the 36th America's Cup;
JIMMY SPITHILL JOINS TEAM LUNA ROSSA
Cagliari, 13th of March 2018
– Two time America's Cup winning skipper, Jimmy Spithill, with wins in 2010 and 2013 and previous helmsman for Luna Rossa in the Valencia challenge in 2007, returns to Team Luna Rossa Challenge.
With multiple World titles in a number of classes and match racing, as well as two Sydney to Hobart victories on Comanche, Jimmy started competing at a very early age when living in a small town North of Sydney only accessible by boat.
With his huge sports and technical experience on high-performance sailing boats, Jimmy brings additional strength to team Luna Rossa.
CONGRATULATIONS James Spithill
Two-Time America's Cup-Winning Skipper Aims To Bring The Auld Mug To Italy.
EXCLUSIVE INTERVIEW: Jimmy Spithill Joins Luna Rossa Challenge
by Fabian Ress for Red Bull
Australian skipper and helmsman Jimmy Spithill will be on-board Italy's campaign for the 36th America's Cup in Auckland, New Zealand, in 2021.
The two-time winner has joined Luna Rossa Challenge, a team he previously helmed to the Louis Vuitton America's Cup Finals in 2007. The challenge in 2021 signals team Luna Rossa Challenge entering its third decade of America's Cup action – the first having also been in Auckland with the 30th America's Cup
in 2000
, where the team wrote a page in history by defeating 10 opponents, with a record of 38 wins over 49 races.
Now, Spithill says, "The hunger has only gotten stronger! Already I have been impressed with the tools, technology and people they have in place. It's a great mix of experience, new energy and enthusiasm in an open environment: the makings of a great team."
In addition to his America's Cup triumphs, Spithill (38) is a multiple world champion in fleet and match racing. A blue-collar upstart in the sailing world, he debuted in the America's Cup as a skipper at age 20. He sailed in the next two Cups before becoming – in 2010 at 30 years old – the youngest skipper ever to win the "Auld Mug" at the helm of the most extreme yacht the competition had ever seen: the 90-foot-long by 90-foot-wide trimaran USA 17.
In San Francisco in 2013, Spithill captured the Cup again in what the Wall Street Journal called "one of the greatest comebacks in sports history": just one race away from losing the match, he rallied ORACLE TEAM USA for eight consecutive wins to defeat Emirates Team New Zealand 9-8. In 2017, he again helmed ORACLE TEAM USA to the Finals of the America's Cup against eventual winner Emirates Team New Zealand.
In an exciting evolution, the boat for the action in Auckland will be a monohull AC75, a decision reached after months of concept evaluations by Luna Rossa Challenge and Emirates Team New Zealand.
The 38-year-old, a multiple world champion in fleet and match racing, is now hungrier than ever to win back the Auld Mug after losing out to Emirates Team New Zealand in 2017. Read Spithill's first interview since the news broke:
How does it feel to reunite with Luna Rossa Challenge after you helmed them to the Louis Vuitton Cup Finals at the America's Cup in 2007?
It's great to be back with Luna Rossa Challenge – I have a lot of great memories from the four years we spent in Valencia during AC 32, and this time I have been impressed with the tools, technology and people they have in place. It's a great mix of experience, new energy and enthusiasm in an open environment – the makings of a great team.
You have a vast amount of experience and, presumably, a lot of learnings that you bring to the table?
Of course as a competitor you're always learning, and since the last race of AC 35, I've been thinking every day about the America's Cup. Naturally, you go over the previous campaign piece by piece, focusing on all the key moments and decisions during the four years. Lately I've been able to understand how a lot of the other teams operated, and that in itself is very educational.
Ultimately, two things stood out for me: trusting my instincts is key, and the hunger has only gotten stronger.
And speaking of your past experiences, your collaboration with Oracle Team USA resulted in some iconic sailing moments. When you look back at it, what comes to mind?
What an amazing ride, with some amazing people. Without Larry Ellison and Russell Coutts, there is no way I could have gotten to this point in my career. I'm fortunate to have been able to work alongside some of the most successful people in sport and business, and lucky to be able to call them good mates. I look forward to catching up with them in the future.
It's been announced that the boat for America's Cup 36 is an AC75 monohull. First thoughts?
The boat is going to be a beast. It reminds me of America's Cup 34 and the AC72 foiling catamarans. Nothing like this had been done before, and this boat is on the cutting edge of technology. There are a lot of unknowns with the AC75, which will push people to the limit and really challenge all the teams involved. However, this challenge and difficulty is really appealing, and I'm really excited to be back in the game.
And what are your thoughts about moving to Italy?
Last time with Luna Rossa challenge it was the Valencia campaign and we moved straight to Spain – this time I'm looking forward to living in Italy. Personally, I've had a lot of success racing and competing in Italy, and lifestyle and especially the food are awesome! I love the Italian culture, the landscape and the people. I have to admit, though, that I will need to work on my Italian.
Speaking of the culture, time for some quick-fire questions . . .
Your favourite Italian dish?
Margherita bufala.
Both.
Your favourite gelato flavour?
Stracciatella.
Can you swear in Italian?
Exceptionally well!
Your favourite Italian phrase from what you can speak of the language so far?
Va bene.
Your favourite Italian football team?
Juventus.
Public transport or Ferrari?
Ducati.
Editor's Note:
Jimmy Spithill's highly anticipated, no-holds-barred book "
Chasing the Cup: My America's Cup Journey
," reveals the challenges and innate determination that have made him a successful sailor and an inspirational figure worldwide. Available now at retailers and
online
in hardcover and Kindle editions at Amazon.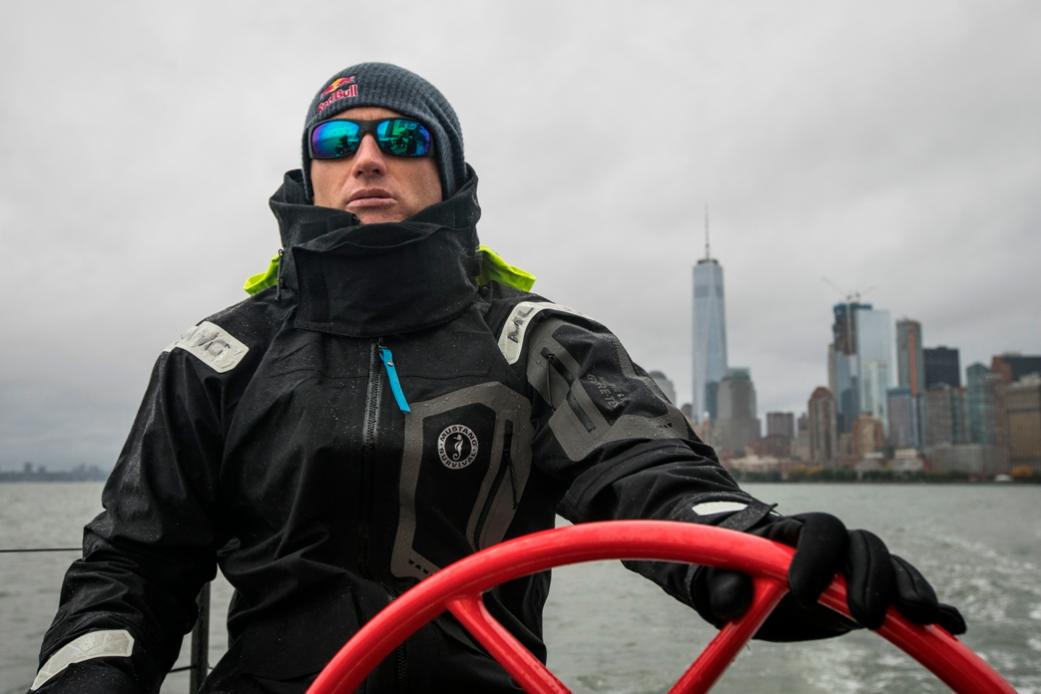 Jimmy Spithill onboard the F4 during a test-sail with Team Falcon in New York, NY, USA on 22 October, 2016. Photo: Amory Ross / Red Bull Content Pool
April School Holiday Sailing Camps At The RPAYC
Get the kids out sailing on beautiful Pittwater this coming school holidays!
The Royal Prince Alfred Yacht Club provides fun, safe and affordable sailing camps for kids of 8-12 years.
When:Tuesday 17th – Friday 20th April 2018
Time: 9:00am – 3:30pm
Where: The Royal Prince Alfred Yacht Club.

How much: $490 Non-members - $390 Members
Phone: 9997 3800
Intermediate Youth Development Applications Open
The Intermediate Youth Development Program consists of 16 sessions involving both on & off water training and regatta experience. The program focuses on building core team work dynamics and advanced sail trim techniques.
Athletes will focus on refining their skillsets in the following areas:
Understand and developing advanced keelboat boat handling skills including the dynamics of both asymmetrical and symmetrical spinnakers




Developing a deeper understanding and knowledge base of the Racing Rules of Sailing




Implementing changes from dinghy fleet racing tactics to keelboat racing




Execution of better teamwork dynamics




Brief introduction into match racing




Gain regatta experience at the One-Design & Interclub events




Gain experience of sailing keelboats via crewing on members boats in club racing



Dates:
18-20 April Easter School Holiday Period (training camp)
9-10 July Winter School Holiday Period (training camp)
21-22 April One-Design Autumn Regatta (RPAYC)
3 June NCYC Interclub Challenge (Regatta)
10 June CYCA Interclub Challenge (Regatta)
17 June RSYS Interclub Challenge (Regatta)
24 June RPAYC Interclub Challenge (Regatta)
7-8 July One-Design Winter Regatta (RPAYC)
15-16 September David Lukins Memorial Regatta (RPAYC)
The program will be run over 5 training days from 0900 to 1600. Each day will comprise of up to 3 theory sessions and 2 on water sessions.
Six fleet racing regattas are scheduled over the duration of the program, with regattas staged at the Royal Prince Alfred Yacht Club, Royal Sydney Yacht Squadron, Cruising Yacht Club of Australia and Newcastle Cruising Yacht Club. A carpool service will be organized for an away event. Due to there being only two teams allocated for each club at the interclub regatta, this will mean only 10 of the IYD squad will be able to sail on the day. Each participant will do at least 1 interclub regatta.
For the RPAYC's one design & sports boat regatta, the entire squad will compete in these events. One team will be selected within the squad to sail in the David Lukins Match Racing Regatta.
Sailors must be between the ages of 13-17 years old and have demonstrated sailing ability at a club level. Also desirable is experience in keelboats. All applications will be assessed on merit for the available positions.
Applications must be submitted by Friday, 23 March 2018
with successful applicants notified by Friday, 30 March 2018, if not beforehand.
Senior Youth Development Squad Members under the direction of Club Coach Tom Spithill will coach the Intermediate Youth development Squad.
$600.00 – Members $700.00 – Non-Members.
This includes all usage fees for the Elliot 7s, coaching, sail training material & RPAYC training shirt.
Applications for 2018 are now open. Interested applicants are asked to complete the following expression of interest form and return it to Thomas Spithill (Club Coach).
Sailors who demonstrate a high level of keelboat skills may be invited to join The Royal Prince Alfred Yacht Club's Youth Development program for the remaining 2018 season and 2019 season.