June 13 - 19, 2021: Issue 498

Isabella Coffey:

Fundraising For The Amazon Shelter In Peru - Buy A Sloodie!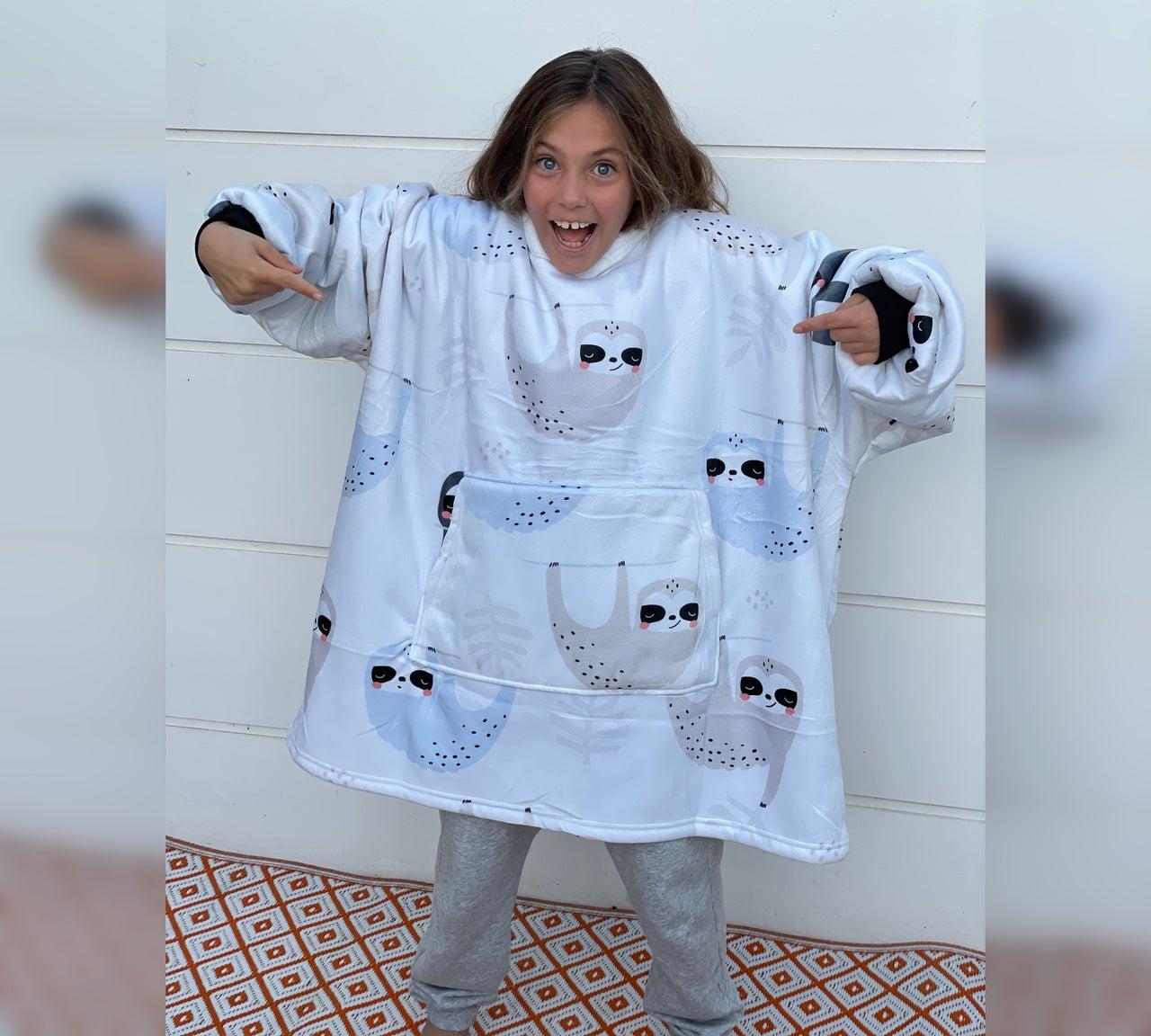 Issy modelling a sloodie.
Isabella is raising money for an animal rescue centre in Peru, 'Amazon Shelter'.
She has had a stall at Lionel Watts on soccer Saturday morning where she is selling Sloth Hooded Blankets (or, 'sloodies' as she calls them - great to keep warm while the current snow winds are blowing) as well as some other gifts and toys.
There is also an online site too at amazonissy.square.site/s/shop
Her dad Simon and mum Julia can arrange delivery to the immediate area or put it in the mail for you too; just click on either 'shipping' or 'pickup' if you are a Belrose local.
If you don't want a 'sloodie' you can get a sloth pencil case (or use it as a make-up bag), sloth purse, a glow key ring, simple dimple fidget spinner or even just make a donation.
Soon you will be able to buy a cuddly plush sloth or even a plush llama.
There's some insights into the Amazon Shelter further down this page, but first, let's hear from Isabella herself:
Hi, my name is Isabella Coffey, I am ten years old and I visited Amazon Shelter in 2019 when we visited Peru and the Amazonian rainforest. Magali, the owner, showed us around her rehabilitation centre and we saw first-hand the amazing work that they do to save animals.
Due to logging and deforestation, many animals are captured, mistreated, or sold in the pet trade. Some of the monkeys have been burnt on badly insulated electrical cables, some of the birds have had their wings clipped and can't be released until they have grown back.
Magali's mission is to protect and rehabilitate all animals that come into her care and to successfully reintroduce them back into the forest. There is a lot of work, caring for and feeding all of the animals.
My favourite animal was a cute baby sloth whose mother had died and Magali was hand raising it.
Not only does the shelter do amazing work, Magali inspires other people to think of the Amazonian wildlife as something to protect and value. In this way, one person's dedication and service can really have a huge impact.
Amazon Shelter simply could not survive without donations and volunteers. They suffered a really bad year in 2020 when volunteers could not come to help due to Covid, then in February this year they got completely flooded and could only travel by canoe, nearly ran out of food for the animals and had to rebuild lots of shelters.
They really need more help!
So I decided to set up an online shop selling some gifts and toys which I thought I would like myself - hopefully you know someone who would like them too. All the profits from the sales go to support Amazon Shelter.
If you have children at JCS, I will bring your shopping to school for you, otherwise we can arrange delivery to local suburbs.
Visit: https://amazonissy.square.site/s/shop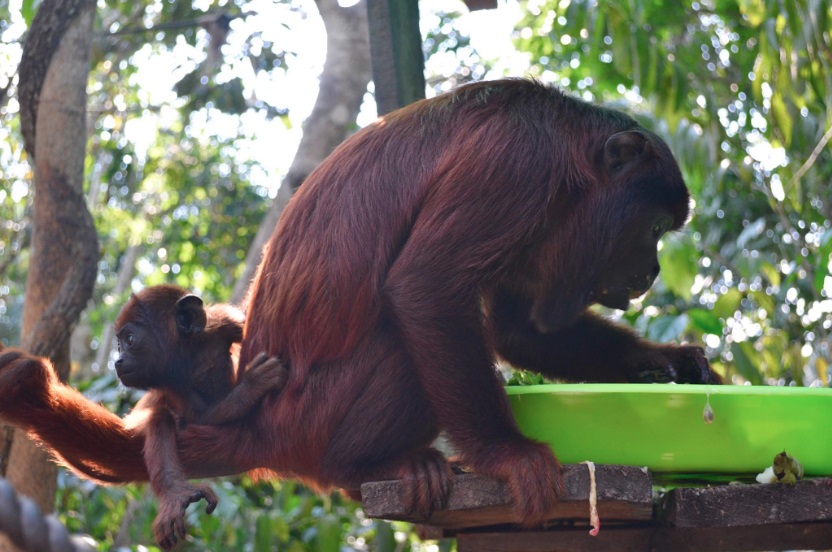 About Amazon Shelter
Amazon Shelter rehabilitate a variety of animals from Howler and Capuchin Monkeys to bigger mammals like Red Brocket Deer, Peccary and Tapir and many different bird species, including large Macaws, Parrots and Parakeets. Every animal received goes through careful health checks and they create healthy diets specific to each animal that they care for. Once they are healthy, they then prepare them for release into the wild.
Magali Salinas is the founder of Amazon Shelter - 16 years ago, Magali sold everything she had in Lima and moved to the jungle. She bought some land and built Amazon Shelter from nothing. She started with one enclosure and a table for cutting fruit for the animals and a bucket to wash with. She has worked 7 days a week for all those years since and has dedicated her life to rescuing animals in need.
Magali and her team have rehabilitated and released hundreds of animals back into the forest for over the past 14 years and they strive to make each year more successful. In addition they have educated locals, tourists, students and beyond about the importance of wild animals and their natural habitats.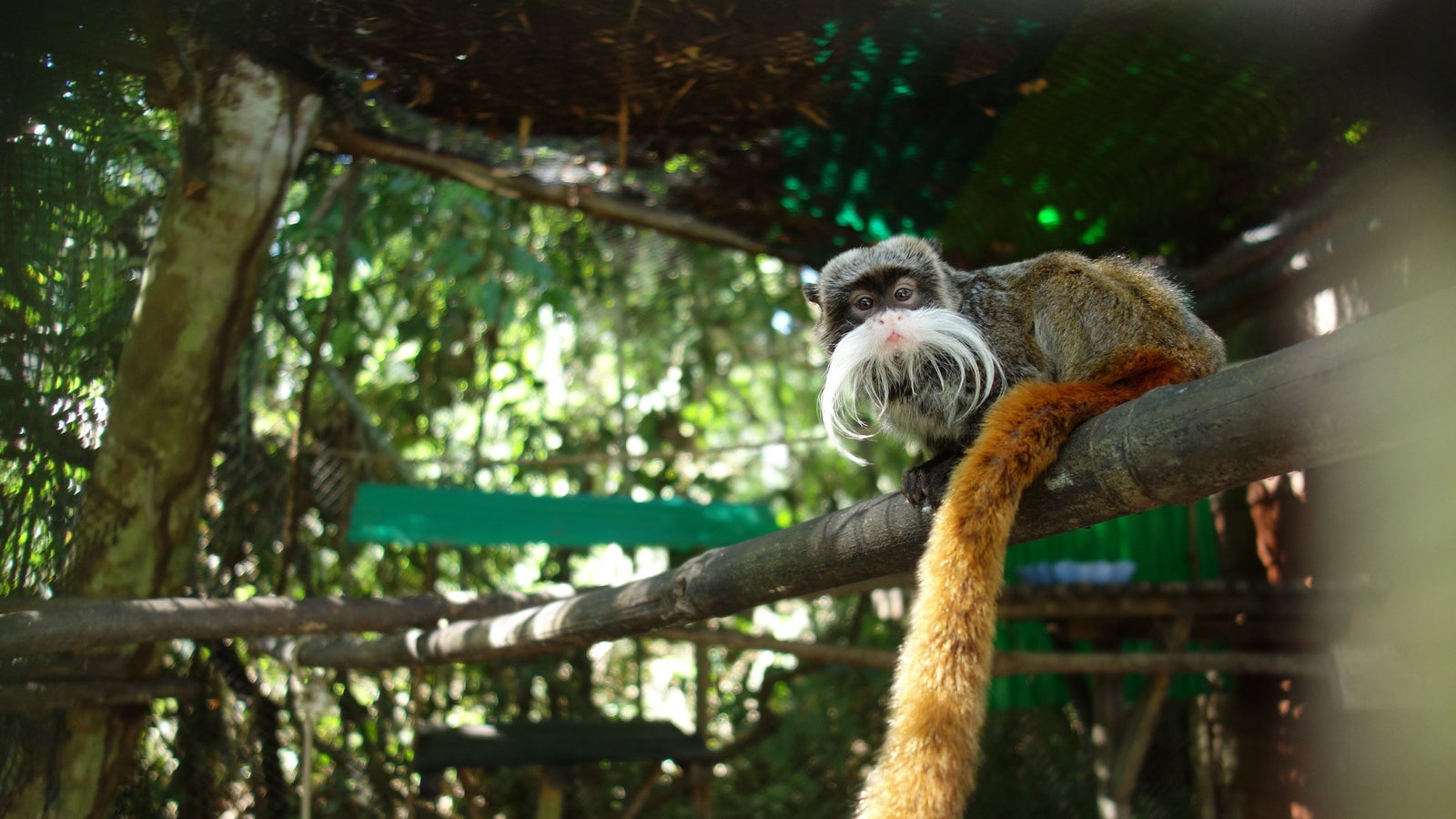 Their goal is to be a voice for wildlife in the Amazon Rainforest. Due to logging, mining and deforestation many animals are captured, mistreated, or sold in the pet trade. They protect and rehabilitate all animals that come into their care and reintroduce them back to the forest.
You can learn more about Amazon Shelter at amazonshelter.org/ and follow them on Facebook: ONGAmazonShelter
If you want to help them to rehabilitate wild animals that have suffered from habitat destruction and the illegal wildlife trade, a sloodie may help give them a second chance.