February 6 - 12, 2022: Issue 525
Junior Irukandjis Team Presented By Woolworths Announced For 2022 ISA Juniors Campaign - Congratulations Gabi Spake, Kobi Clemments! + IOC Session Approval Of Surfing For The LA28 Olympic Games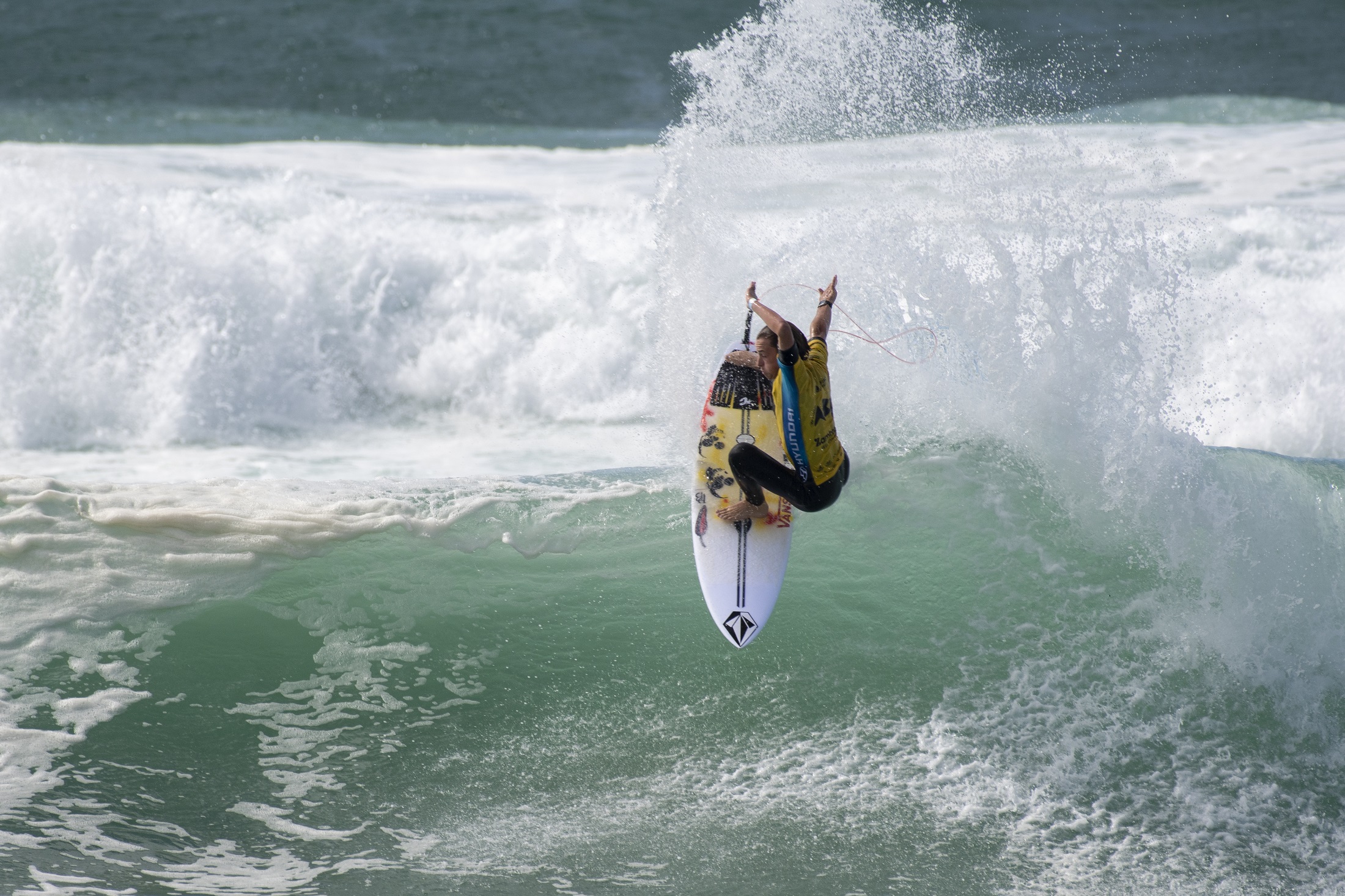 Kobi Clements -
photo by Ethan Smith/Surfing NSW

Tuesday 1st February, 2022
from Surfing Australia
The Junior Irukandjis Surfing Team presented by Woolworths has been announced ahead of the 2022 ISA World Junior Surfing Championship in El Salvador on May 27th – June 7th and includes local surfers Gabi Spake and Kobi Clemments.
In a historic moment for Australian Surfing, the team name and identity was unveiled March 17th 2021 at the Novotel in Manly for Australia's national surf team. The much-anticipated new namesake and tagline was revealed to be 'The Irukandjis: Deadly in the Water', after the Irukandji jellyfish – an extremely venomous species of jellyfish that inhabit Australian marine waters.

"They pack a serious punch, just like our Australian surfers in the water", said Surfing Australia CEO, Chris Mater, of the name that will led Australia's inaugural Olympic surf team's debut into the Tokyo games.
For the first time, Australian representatives across all surfing genres, including Junior, Open, Masters, Olympic, Longboard, Big Wave, Stand Up Paddleboard (SUP) and Adaptive disciplines, would compete under The Irukandjis national identity and united colours at international events such as the Olympics, International Surfing Association (ISA), World Surfing Games, WSL World Juniors and Longboard Championships.
The Irukandjis name was generously gifted to Surfing Australia by the local Yirrganydji people of North Queensland, driven by the efforts of Indigenous athlete and former World Tour surfer, Soli Bailey.
Senior Ranger, Yirrganydji Land and Sea Program, Brian Singleton said: "The Irukandji jellyfish was named after the Yirrganydji people who were believed to be extinct but we aren't! The Yirrganydji supports 'The Irukandjis' Australian Surf Team as they take on the world."
The number one ranked athletes from Under 16 and 18 Girls and Boys divisions automatically qualify for the Junior Irukandjis Surfing Team.
Surfing Australia Talent Pathway Coach and 2005 Women's World Champion Chelsea Hedges said: "ISA Junior event brings a high calibre of competition; it is a big achievement to be selected for this team and an amazing opportunity for Australia's best junior athletes to get a taste of what their future could be at an Olympic Games."
Woolworths comes on board as the presenting rights partner to the team which aligns perfectly with their focus on Grassroots junior surfing.
Woolworths Head of Community and Sponsorships, Sarah De La Mare said "Woolworths are committed to junior sport and we're incredibly proud to be the foundation sponsor of the Junior Irukandji's Surfing Team. We're so excited to watch these young athletes represent our great surfing nation on the world stage and wear the junior Irukandji's green and gold for the first time."
On February 3rd 2022, at the 139th International Olympic Committee (IOC) Session held in Beijing, China, Surfing was approved to be included on the Initial Sports Program for LA28. Following a vote of the IOC Membership, Surfing is now integrated into the group of 28 Olympic sports. Details below.
2022 JUNIOR IRUKANDJIS SURFING TEAM PRESENTED BY WOOLWORTHS
​​​​​​U18 Girls
Keira Buckpitt
Ellie Harrison
Gabi Spake
U18 Boys
Kobi Clements
Lennix Smith
Jarvis Earle
U16 Girls
Willow Hardy
Isi Campbell
Sierra Kerr
U16 Boys
Eden Hasson
Willis Droomer
Hughie Vaughan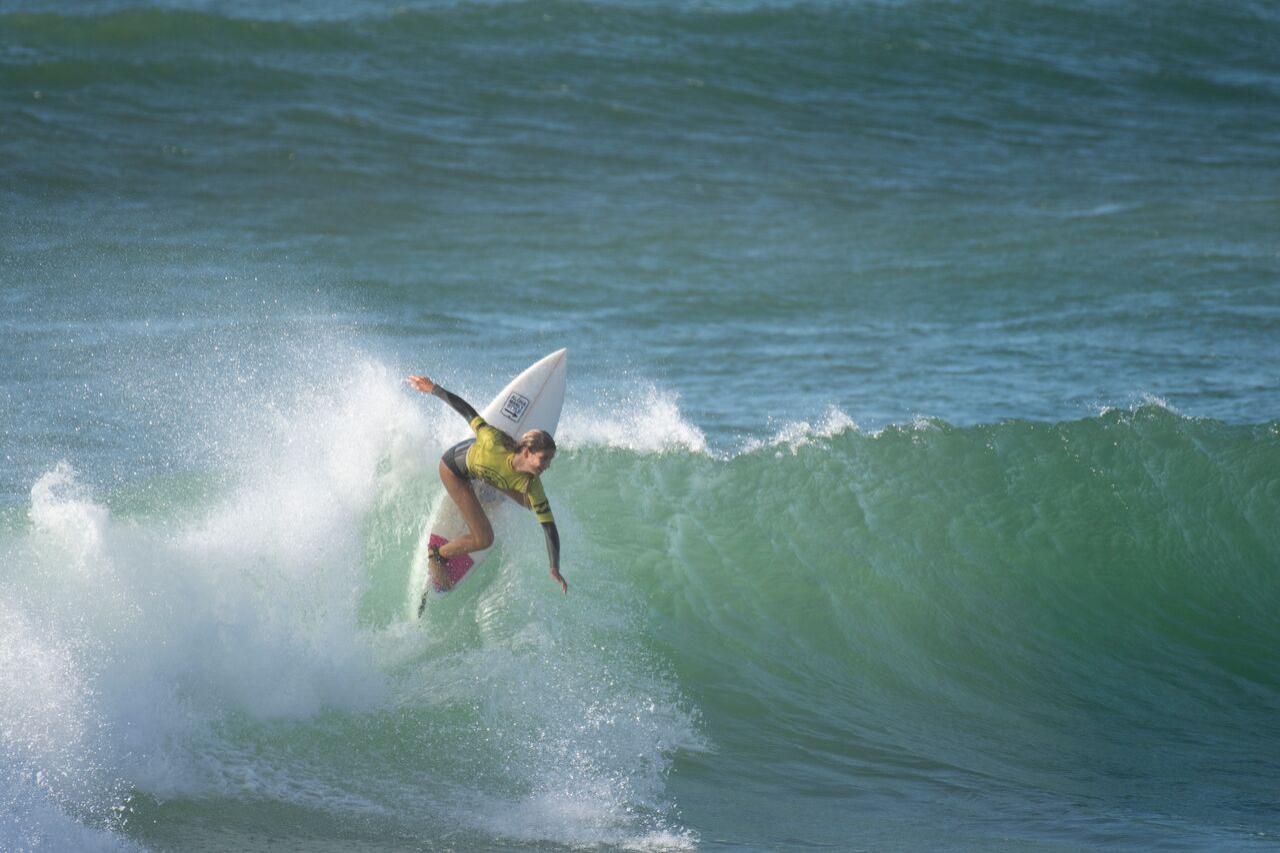 Gabi Spake - photo by Ethan Smith/Surfing NSW
IOC Session Approval Of Surfing For Inclusion In The Sports Programme Of The LA28 Olympic Games
At the 139th International Olympic Committee (IOC) Session today, held in Beijing, China, Surfing was approved to be included on the Initial Sports Program for LA28. Following a vote of the IOC Membership, Surfing is now integrated into the group of 28 Olympic sports.
Today's announcement solidifies Surfing as a long-term fixture in the Olympic Programme. The ISA President confirmed his and the ISA's excitement to potentially showcase the sport's great value in the Brisbane 2032 Olympic Games, where Surfing is an essential part of the culture of Australia's Gold Coast.
ISA President, Fernando Aguerre, said: "From the beginning of my Presidency, 27 years ago, it was my dream and hope to show that Surfing was worthy of long-term inclusion in the Olympic Games. Today is a truly wonderful day when that dream becomes a permanent reality. My heart is full of gratitude at this time of celebration for all surfers and fans of wave-riding.
"This is a humbling moment for the ISA and for me personally. I would like to offer my deepest thanks to the IOC President and the IOC Members for their belief in Surfing and the value we continue to bring to the Games, as we showed in Tokyo. I would also like to express my gratitude to our friends and leaders at LA28 for believing in and supporting our inclusion.
"We have always known that Surfing was a natural fit for LA28.
As the official sport of California, surfing is action, youth and energy combined. And we have a powerful connection to the natural environment and sustainable living. A perfect recipe for the future of the Games Programme.
"We are excited to be part of a new future for the Olympic Games. Together, we are stronger. Together, we are bringing a new age of Olympism. Together, we are making a better world through Surfing and sports."
LA28 Chairperson, Casey Wasserman, said: "The LA28 Games have always been about bringing more freshness, youthful energy and creativity into the Olympic and Paralympic movement. Los Angeles is a place unlike any other and it will be incredible to host surfing, skateboarding and climbing as iconic West Coast sports alongside Olympic fan favourites."