Inbox and Environment News: Issue 424
October 13 - 19, 2019: Issue 424
Plastic Bag Ban Bill May Not Pass Lower House
Days later t
he incumbent NSW government are stated to be against the latest bid to ban single-use plastic bags and instead release a discussion paper on "tackling plastic waste", first announced in July 2019, and one of a few such announcements, and base their upcoming
vote on rejecting the Labor introduced bill when it comes before the lower house.
Although s
ingle-use plastic bags have been banned in Queensland, Western Australia, South Australia, Tasmania, ACT and the NT, with Victoria set to follow next month, the state that claims to be 'first in Australia' in many
achievements
is, in fact, last in this.
First in getting rid of plastics is South Australia with
decisions to ban single-use plastic bags, straws, and utensils, alongside its cash-for-plastic bottles program. SA is also considering a ban on takeaway plastic containers, cups and plastic lids including coffee cup lids.
In fact SA was the first state to develop a container deposit scheme, introduced by the Don Dunstan-led Labor government in 1977.
One platform Labor campaigned on prior to the most recent state election was the
introduction
of such a Bill, having previously introduced a similar Bill prior to any other state taking action.
One update to that previous bill is the inclusion of so‑called biodegradable bags as prohibited bags if they meet the specification of being lightweight bags with a thickness of less than 35 microns. Research has shown that while there is some labelling of these bags that they are biodegradable, they are not biodegradable in the ocean or waterways.
The bill provides for a six‑month transition period during which a retailer and community education campaign would be required to ensure compliance and support the increased uptake of reusable shopping bags by the community.
Although the NSW Environment Minister Matt Kean recently noted that "some 50 million plastic bags end up in our oceans and waterways every year, so we have to ban the bag." petty party politics may get in the way of NSW finally joining her sister states in taking actual action.
To date, the NSW Environment Minister Matt Kean has persisted in stating the government would continue to pursue its own "comprehensive plastics plan" that would "look at plastics more broadly".
The Bill will go to the Lower House in October.
As a country, we once used 4 billion plastic bags every year, or 10 million every day. Today w
e use a single-use plastic bag for an average of 12 minutes. That same bag then spends 1,000 years in landfill, in our oceans, or on the side of the road.
About 180 million bags still enter the Australian environment every year, including 50 million plastic bags entering our waterways and oceans. Every year, 6 million tonnes of rubbish are dumped into the world's oceans and 80% of this is plastic bags. It is estimated over 1
million seabirds, and 100,000 sea mammals die every year from having eaten or being trapped in a discarded plastic bag.
Maybe it is time for those claiming to be 'first' in so many things to catch up.
The Retailers are on board, the community wants government to act, and with Boomerang Bags and Return and Earn showing such a high success rate - everything old is proving better once again.
Sandbucket Cafe North Narrabeen Presents: Free Metal Straw Day
Over the weekend of October 19th and 20th, Sandbucket Cafe are giving away free metal straws with any food or drink purchase. If you wish to receive more than one straw you can purchase the straws separately for $2 on the day.
The cafe is located across the road from Lakeside Park (Shark Park) inside Pittwater Sports Centre.
We ask if you are ordering coffee to purchase one of our keep cups, bring your own or request no plastic lid!
In the mean time, feel free to invite as many friends as you'd like and check out their Instagram @sandbucketcafe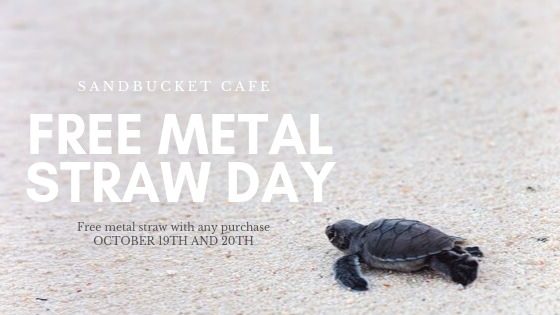 Bilgola Beach Clean Up
Hosted by Northern Beaches Clean Up Crew
Sunday, October 27, 2019 at 10 AM – 12:30 PM
Come and join us for our October clean up at Bilgola Beach. See meeting point in the event. We have gloves, bags and buckets and we try to pick up as much litter as we can before it hits the ocean.
Northern Beaches Clean Up Crew meets the last Sunday of every month to clean up a beach or lagoon on Sydney's northern beaches.
Northern Beaches Clean Up Crew is a friendly group of people and everyone is welcome to this family friendly event. (just leave your political messages at home so everyone feels welcome) It's a nice community - make some new friends and do a good deed for the planet at the same time.
Parking on the streets close by. Message us
here
if you are lost. All welcome - the more the merrier. Please invite your friends too. No need to bring anything but a smile. We often go for coffee afterwards too. It's a nice way to meet other friendly local people.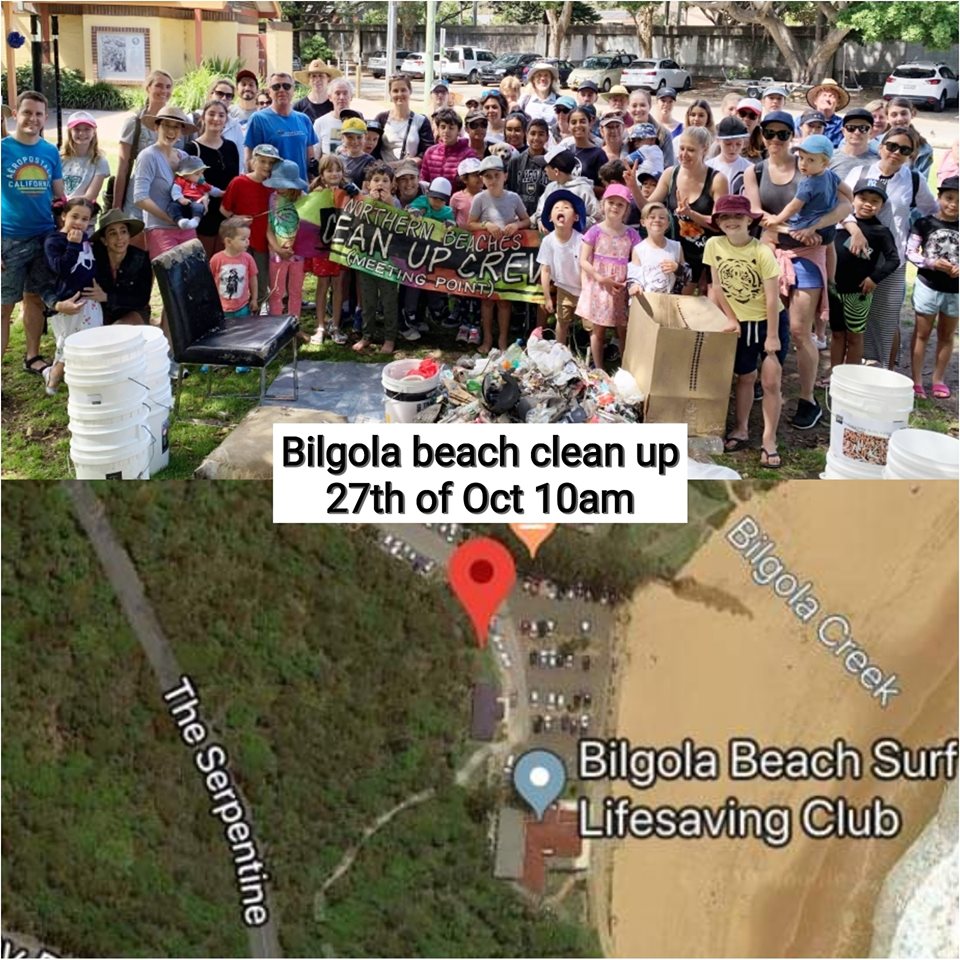 Avalon Boomerang Bags Update
We were having such fun sewing and making the bags, we almost forgot it's school holidays - no bag making workshops Tuesday 1st or 8th October.
Resuming Tuesday 15th 11.30-3.30. Please join us for a hour or two or more.
Avalon Market Day Sunday 17th November
Save the date, this is a great community event and we are pleased to be a part of it and support the Avalon Chamber of Commerce once again. (Thanks for making the free community space available to us).
We need some volunteers for the day to promote our message and sell a few fabulous bags and enviro gifts. They make awesome Christmas presents..................why not 'wrap' ALL your gifts in 'Bought to Support' bags - we'll have some in Christmas fabrics and colours too.
If you can help, please reply or let one of us know..........they more the merrier!
Thanks Yous - just to mention a few
Thanks to Jasmine Bridge from Pittwater High for completing her Duke of Edinburgh award by sewing bags for us , we have signed off for her.
Thanks to Westpac Avalon for donation of 30 bags.
Thanks Peter Reardon for repairs and donation of a sewing machine.
Thanks Karen, for the idea of the dog
bandannas
, we have made 50 so far, we're sure they will sell well at the Avalon market day, also our local vet and dog groomer at Avalon who loves them and will sell some for us.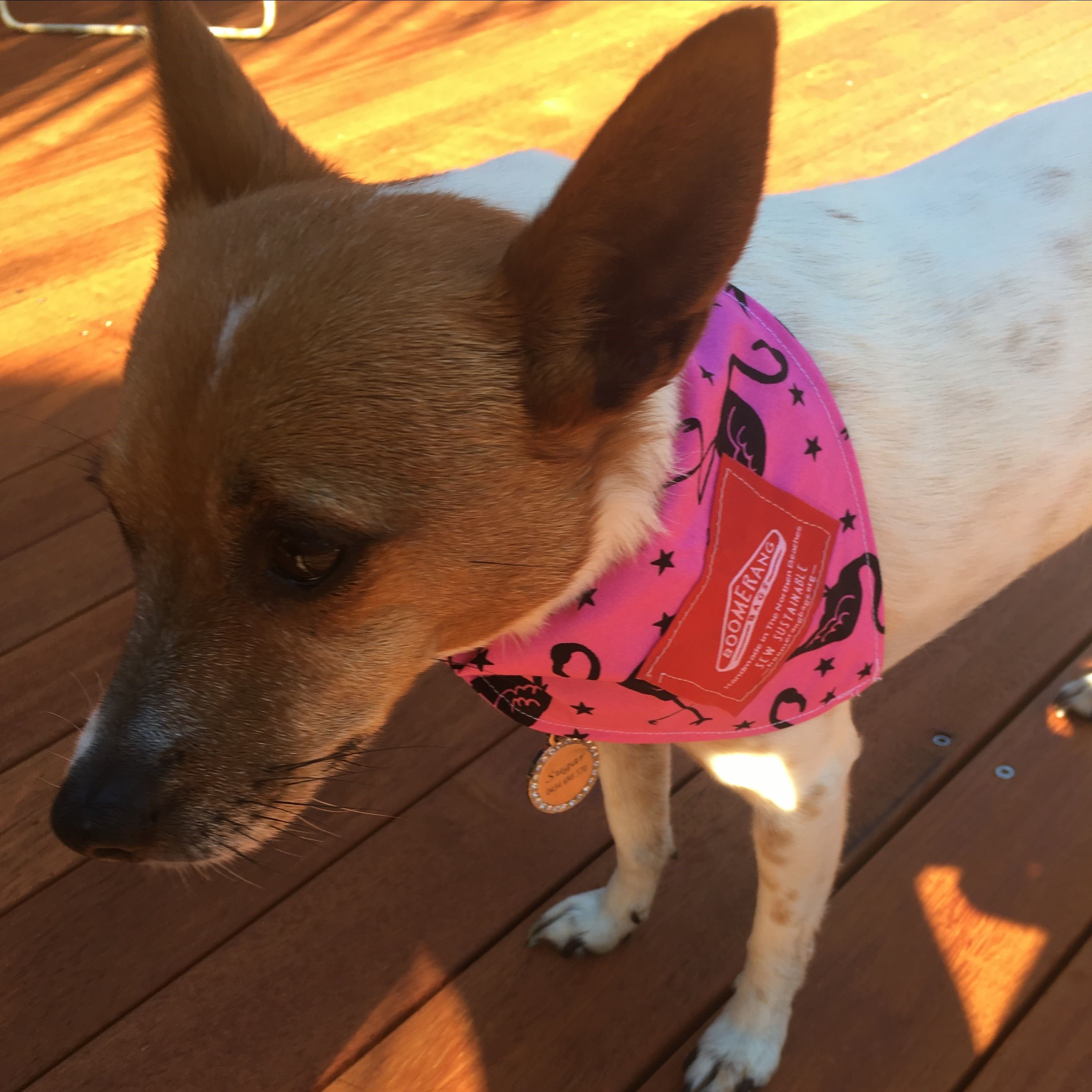 Thanks to Robyn for sorting Public Liability insurance for NSW Boomerang Group
Thanks to our newest 'sew at home' volunteer Sally for her beautiful bags, many of the team are quick to purchase them as they are so beautiful
Thanks to Nonie and all the regulars who turn up week after week and produce the bags - without them, none of this would happen.
Bushcare In Pittwater
For further information or to confirm the meeting details for below groups, please contact Council's Bushcare Officer on 9970 1367
BUSHCARE SCHEDULES
Where we work Which day What time
Avalon
Angophora Reserve 3rd Sunday 8:30 - 11:30am
Avalon Dunes 1st Sunday 8:30 - 11:30am
Avalon Golf Course 2nd Wednesday 3 - 5:30pm
Careel Creek 4th Saturday 8:30 - 11:30am
Toongari Reserve 3rd Saturday 9 - 12noon (8 - 11am in summer)
Bangalley Headland 2nd Sunday 9 to 12noon
Bayview
Winnererremy Bay 4th Sunday 9 to 12noon
Bilgola
North Bilgola Beach 3rd Monday 9 - 12noon
Algona Reserve 1st Saturday 9 - 12noon
Plateau Park 1st Friday 8:30 - 11:30am
Church Point
Browns Bay Reserve 1st Tuesday 9 - 12noon
McCarrs Creek Reserve Contact Bushcare Officer To be confirmed
Clareville
Old Wharf Reserve 3rd Saturday 8 - 11am
Elanora
Kundibah Reserve 4th Sunday 8:30 - 11:30am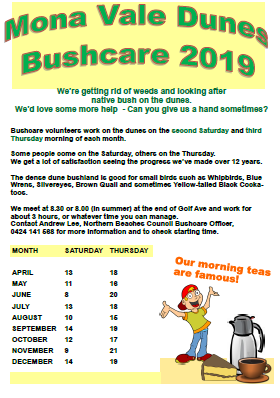 Mona Vale
Mona Vale Beach Basin 1st Saturday 8 - 11am
Mona Vale Dunes 2nd Saturday+3rd Thursday 8:30 - 11:30am
Newport
Bungan Beach 4th Sunday 9 - 12noon
Crescent Reserve 3rd Sunday 9 - 12noon
North Newport Beach 4th Saturday 8:30 - 11:30am
Porter Reserve 2nd Saturday 8 - 11am
North Narrabeen
Irrawong Reserve 2nd Saturday 2 - 5pm
Palm Beach
North Palm Beach Dunes 3rd Saturday 9 - 12noon
Scotland Island
Catherine Park 2nd Sunday 10 - 12:30pm
Elizabeth Park 1st Saturday 9 - 12noon
Pathilda Reserve 3rd Saturday 9 - 12noon
Warriewood
Warriewood Wetlands 1st Sunday 8:30 - 11:30am
Whale Beach
Norma Park 1st Friday 9 - 12noon
Western Foreshores
Coopers Point, Elvina Bay 2nd Sunday 10 - 1pm
Rocky Point, Elvina Bay 1st Monday 9 - 12noon
Work Continues To Protect Manly's Penguin Population
New signs to educate boaters about the little penguin habitat at North Harbour and Spring Cove will be installed this summer.
Member for Manly James Griffin said NSW Maritime is working with the NSW National Parks and Wildlife Service to improve the visual reminders about the Sydney Harbour critical habitat of the little penguin at Little Manly, Store Beach and Quarantine Station.
"Boaters should be penguin-aware by keeping a proper look out between September and April in particular, which is the breeding season for the little penguins," Mr Griffin said.
"Vessels moving in and around the areas of North Head and Manly should be aware there is a 4 knot speed limit in these 'Environmental Protected Areas', marked with signs.
"Boaters are reminded the 4 knot zone extends from Cannae Point to Smedleys Point, and includes Quarantine Bay, Store Beach, Collins Beach and Little Manly.
"This speed limit also continues north to 100 metres offshore from Smedleys Point toward Manly."
"Boaters must anchor at least 50 metres from the high water mark, which is identified by yellow aqua mark buoys and not in the vicinity of known seagrass beds.
"There is also no fishing permitted between sunset and sunrise in these areas.
"It is the responsibility of the skipper to comply with these boating, environmental and safety regulations."
National Parks and Wildlife Service Rangers will be accompanying NSW Maritime Boating Safety Officers on patrols this boating season to help educate boaters on critical habitat zones and boating safety while on Sydney harbour.
Murray-Darling Basin Community Survey
The Independent Panel for the assessment of social and economic conditions in the Murray-Darling Basin is seeking to understand the lived experience of communities across the Basin.
You are invited to participate in this survey by Wednesday 30 October 2019
.
Read more and have your say here:
Snowy 2.0 Environmental Impact Statement
The Snowy Monaro community in particular is encouraged to have their say on the Snowy 2.0 Environmental Impact Statement.
The Department of Planning Industry and Environment will hold a public information session on Thursday, October 17, 6-8 pm, at Monaro Car Club, Cooma.
Have your say by 6 November 2019.
Read more and have your say here:
Blue Mountains Radiata Plateau To Be Protected Forever
Environment Minister Matt Kean today announced that Radiata Plateau in the Blue Mountains will be incorporated into the State's national park reserve system, ensuring its protection for future generations.
Mr Kean said the newest land purchase would protect the last remaining undeveloped peninsula-plateau on the upper Blue Mountains western escarpment.
"This site supports important wildlife corridors and nationally listed endangered ecological communities, including Blue Mountains swamps, and endangered species such as the Spotted-tailed Quoll, the Dwarf Mountain Pine and Greater Glider," Mr Kean said.
"I am delighted to announce that we have just exchanged contracts for this important 300 hectare parcel of land, which will help secure this beautiful landscape forever.
"The NSW Government has been working towards acquiring this private property over recent months to ensure this important area is protected and that the public can continue to enjoy it.
"I know from the hundreds of letters I received that the plateau is widely loved by the community and its network of walking tracks are enjoyed regularly by local residents, bush walkers, climbers and bird watchers.
"The property holds significance to the Gundungurra and Dharug people and includes the state significant heritage site 'Blacks Ladder', which marks a traditional Aboriginal pathway into the Megalong Valley.
"Once the purchase has settled, the National Parks and Wildlife Service will commence developing a plan of management to guide its protection, management and access for the public."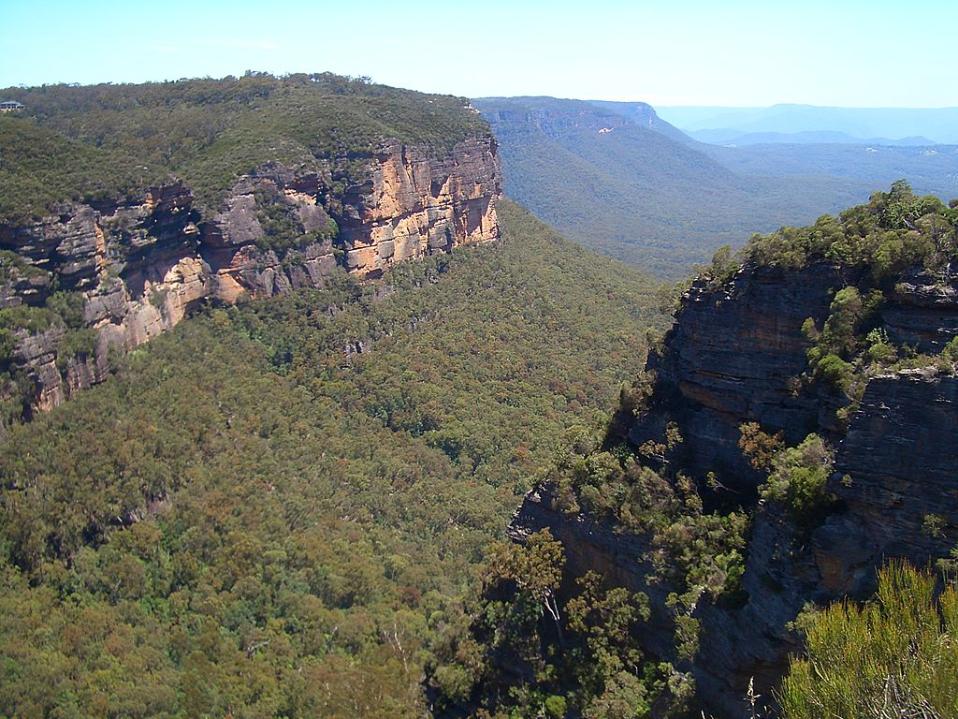 A view from Cliff View lookout in Nellie's Glenn area (less than a kilometer south of the western end of Six Foot Track, west of Katoomba). The cliff on the left is under Katoomba's west side (Peckman's Plateau), the one of the right - part of Radiata Plateau. Photo by Vmenkov
Drones Discover New Population Of Lily
A new population of Silver sword lilies has been found in New England National Park, giving new hope for the future of this extremely rare plant species.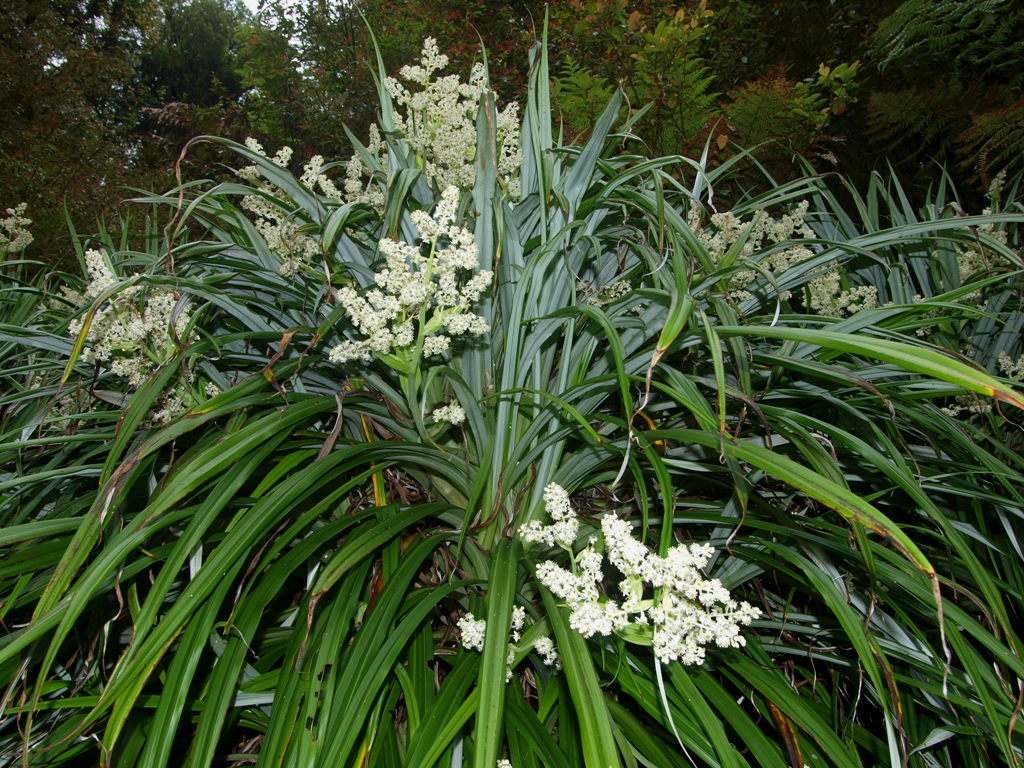 Silver sword lily (Neoastelia spectabilis) in bloom. Photo: Lachlan Copeland
Environment Minister Matt Kean said the silver sword lily is a very rare and highly distinctive plant, so finding this new population in a new location is very exciting.
"The discovery of a new population of 200 plants increases the known population of this plant species in NSW by 30 per cent," Mr Kean said.
"The Saving our Species team has gone above and beyond, quite literally, using drones and abseiling surveys to locate threatened plants. The new method of surveying was not only successful in finding new plants, but will also help us monitor them.
"I want to leave our environment in a better position than we found it, so it's important we take every opportunity we can.
"Under the NSW Government's $100 million Saving our Species program, a conservation project is in place to better understand, manage and monitor the threats facing this species."
Silver swordlLilies prefer to grow in water seepages on cliffs near waterfalls, which is dangerous terrain to access on foot, so drones are increasingly being used to carry out surveys.
Silver sword sily is a large tufted, soft-stemmed, lily-like herb with long narrow leaves and white flowers. The flowers appear during November and December.
More on the NSW Government's Saving Our Species Program.
Fish Care Volunteers Needed For Long Reef
Have you a passion for helping others, and helping contribute to better fishing and aquatic systems in the future?
Then why not become a FISHCARE volunteer - it's rewarding, a great way to learn and impart skills, meet new friends and have fun, it also allows you to give back to recreational fishing.
The next free Fishcare training weekend is taking place on the
2nd of November at Narrabeen
, so jump on board and get involved in this fun, social, stewardship based volunteer program. The training weekend encompasses a variety of topics
with a focus on Long Reef Aquatic Reserve (including a guided reef walk)
, and is open to anyone over the age of 18 years of age.
Places are limited in the training a so if you are interested, please get in contact as soon as possible.
Narrabeen Coastal Environment Centre,
entry via Pelican Path,
Lake Park Road,
North Narrabeen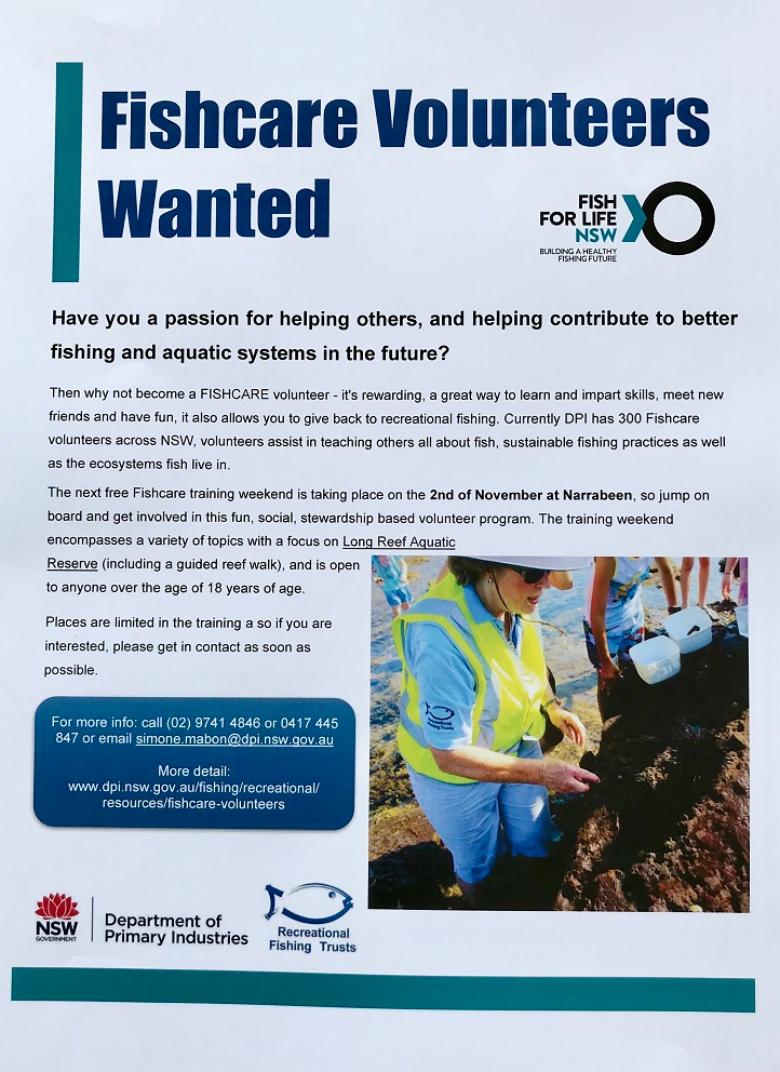 Aussie Bread Tags Collection Points
Collecting bread tags enables us to provide wheelchairs that change the life of disabled people in need, as well as keeping the tags out of landfill to help to preserve the environment.
Bread Tags for Wheelchairs was started in South Africa in 2006 by Mary Honeybun. It is a community program where individuals and organisations collect bread tags, which are sold to recyclers. The money raised pays for wheelchairs for the less fortunate which are purchased through a local pharmacy. Currently about 500kg of bread tags are collected a month in South Africa, funding 2-3 wheelchairs.
We have been collecting bread tags nationally in Australia since September 2018 and now have more than 100 collection points across the country. In February 2019 we started local recycling through Transmutation - Reduce, Reuse and Recycle in Robe, SA, where our tags are recycled into products such as door knobs and bowls. Tags from some states are still sent to South Africa where a plastics company called Zibo recycles them into seedling trays.
These humble bits of polystyrene can make a real difference so get your friends, family, school, workplace and church involved. Ask school tuck shops and boarding school kitchens, child care centres, aged care facilities, hospitals, cafes and fast food outlets to collect for you - they get through a lot of bread!
All the information and signage for collecting or setting up a public collection point is
on our website
.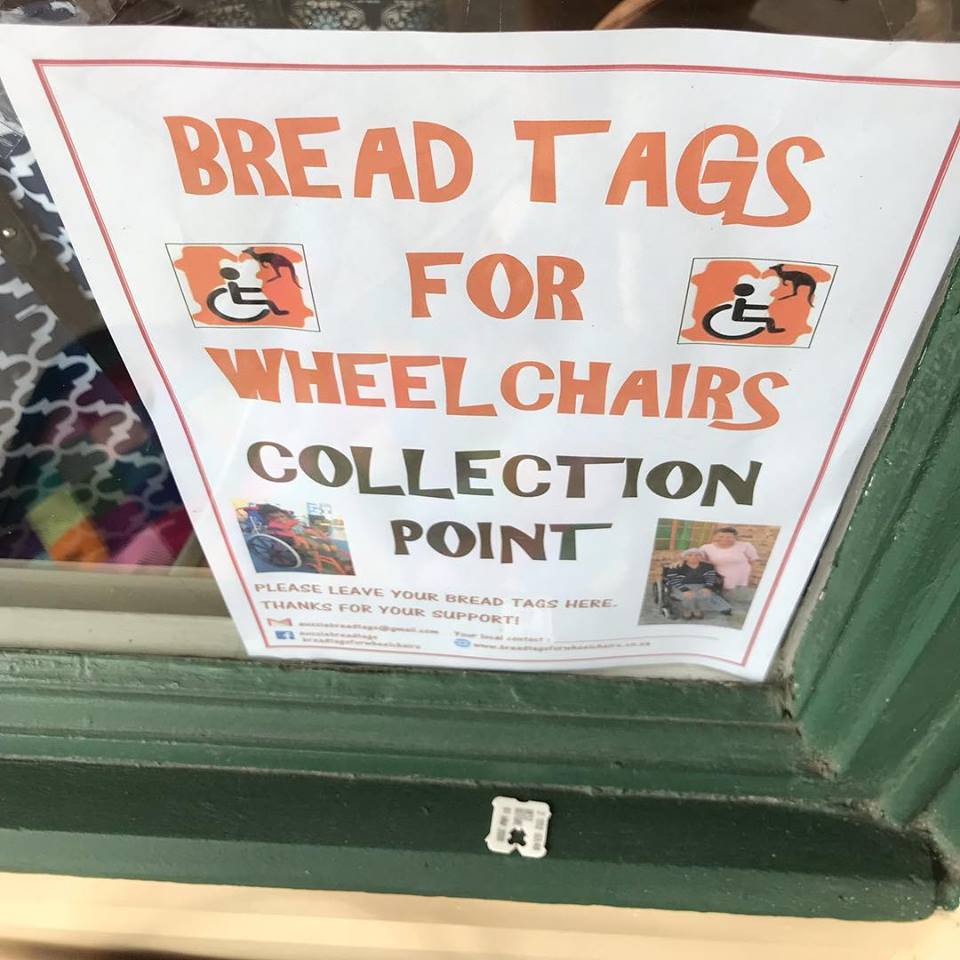 March Against The Central Coast Coal Mine 2 - At Wyong
Saturday, October 26, 2019 at 2:30 PM – 4:30 PM
DID YOU KNOW THAT THE STATE LIBERAL GOVERNMENT APPROVED AN ENORMOUS SOUTH KOREAN GOVERNMENT-BACKED COAL MINE (WALLARAH 2) RIGHT IN THE MIDDLE OF THE CENTRAL COASTS WATER SUPPLY??
This will directly affect the following communities; the Yarramalong and Dooralong valleys, Blue Haven and Wyee areas, Olney State Forest and Jilliby State Conservation Area and have detrimental impacts on the broader landscape of our beautiful Central Coast.
Join us and March Against the Central Coast Coal Mine!!
> Saturday 26th October
> Time of Event: 2.30pm - 4.30pm
> Meeting point: Outside Wyong Council
'March Against the Central Coast Coal Mine 2' is our next peaceful demonstration march with the aim to raise awareness of the recently State Liberal Government approved enormous South Korean Government-backed Coal mine right in the middle of the Central Coasts water supply.
A coal mine that is only 5 minutes from Wyong and 20 minutes from Gosford - 28 years of non-stop destruction of our land, air, our water and our children's future.
Together with the community, we will be uniting outside Central Coast Council (2 Hely Street, Wyong) building at 2.30pm to hear a few great guest speakers, then to have a colourful and musical march against the Government's recent approval of the Wallarah 2 Coal Project.
Over 200 people joined the Erina march in July, which was just amazing. Lets double those numbers at this next event in Wyong! Please get sharing this event and spreading the news so we have a bigger, stronger community voice in Wyong protecting our land, water and wildlife. For more info, check out this short film from our last event outlining the situation: https://bit.ly/2TstQyr
Run by the passionate team from Coast Environmental Alliance (CEA)
There are 16 known endangered species, such as the yellow-bellied glider and the sheath-tailed bat, spotted tailed quoll as well as irreplaceable Aboriginal sites in the locality also.
This will be devastating to our area! So we must call on our official State representative, Adam Crouch, to stand up with us, and represent the people he swore an oath to serve, and call on the Liberal Government to stop this mine from going ahead.
While the Government has suggested that the risk to our water supply is minimal, ANY risk of contaminating our water supply is totally unacceptable.
The Liberal Government knows full well there is a risk to our water, that is why they have PROMISED to stop it in the past. Then as soon as elected, they approved it.
••••• Why meet outside Central Coast Council at Wyong? •••••
Historically, Council has been supportive of stopping the Central Coast Coal mine, but since the recent approval of the mine, have done nothing to draw attention to the issue through the media.
We need our local elected leaders to publically call on the State Government to stop this from going ahead.
Right now is an absolutely critical time where we really need our local Councillors and other politicians to publicly stand up and support the community.
Also, it's a good location for the gathering. Only 5 minutes from where the proposed mine will be located.
••••• Why on a Saturday? •••••
Our last March was on a Friday afternoon during work hours. We did this so we could draw attention to the issue in peak-hour traffic. And we certainly accomplished that.
We have made this event on a Saturday so hopefully more people can attend (due to not having to work) so we can build on our numbers from last time.
••••• What is the purpose of a second rally? •••••
Our first rally was great! But unfortunately it was largely ignored by the mainstream media.
We need to build our numbers to a point where this issue can no longer be ignored by the media or our elected leaders.
••••• Who should attend?•••••
Anyone who believes that our community is entitled to breathing clean air, drinking clean water and maintaining a healthy environment in the place we are so privileged to call home.
** Event Details **
When: Saturday 26th October
Time: 2.30pm -4.30pm
Meeting: Central Coast Council, Wyong Office (2 Hely Street, Wyong)
March: Led by drummers, musicians and colourful members of the community we will march to the main road to stand up for the Land of the Central Coast.
Guest speakers from local environmental groups will be at this event to share ways we can get involved in helping to stop Wallarah 2 and what action we have taken to date.
Get creative! Dress up, bring your instruments and your furry friends and the whole family - Lets UNITE to show that PEOPLE POWER is much stronger than the 'people in power'!
Lets make this fun and creative through different forms of expression. Dress in colour, bring musical instruments, and let us come together in solidarity for our precious and unique local environment.
Some ideas for signs that are relevant could include wording such as:
"Save Our Water!"
"Protect our land, water and air"
"Stand up for our wildlife"
"Say NO to Wallarah 2"
This event will go ahead RAIN, HAIL OR SHINE.
PLEASE SHARE THIS EVENT FAR AND WIDE FOR WE NEED MANY VOICES TO CREATE ONE POWERFUL VOICE
*** SOME DISTURBING FACTS ABOUT THE W2CP ***
• 68 percent of the water from this catchment supplies drinking water to the whole Central Coast and will be at serious risk of contamination from the mine
• Round the clock noise, light pollution at night, air and dust pollution from trucks, machinary, railway and traffic
• Extraction of up to 5 Million tonnes of thermal coal per year
• The total greenhouse gas emissions over the life of the mine will be over 264 million tonnes of CO2
• The Jilliby SCA alone provides critical habitat for over 150 native animal species, including 16 threatened species and more than 130 species of birds
• Jilliby is an important cultural and historical area for Aboriginal people. There are more than 40 recorded Aboriginal sites in Jilliby, and the adjacent Watagans National Park also includes art sites, axe-grinding grooves and open campsites.
• Subsidence of up to 2.6 metres beneath a state forest area; increased flooding impacts for more than 170 property owners that could require lifting or relocating homes and increased flooding impacts affecting 15 bridges and roads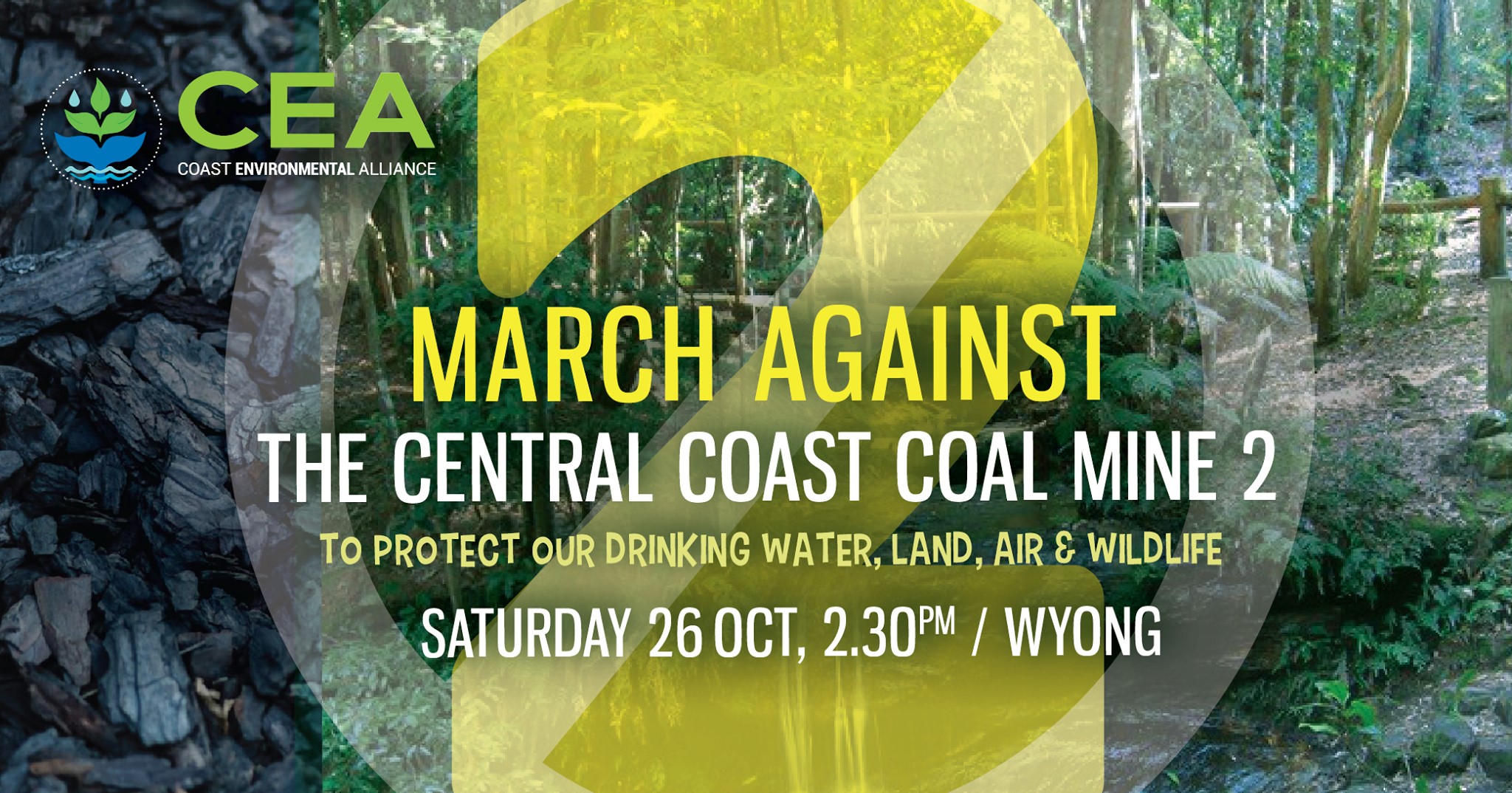 Archie's Pittwater Clean Up
I am a Seabin Ambassador, I started this campaign because I want to take a stand against ocean plastics!
My goal is to raise enough money to bring a minimum of 20 Seabins to Pittwater NSW as I want to give The Northern Beaches the opportunity to reduce its plastic pollution impact on the ocean. Its amazing how much accidental rubbish comes down our creeks and into our waterways
I need your help to raise money to buy the Seabins a revolutionary ocean cleaning technology which is essentially a floating rubbish bin that operates 24/7 catching all floating debris in the water.
The Seabin helps clean the ocean of floating debris which in turn creates cleaner oceans and we all benefit from this in one way or another. I mean, who really wants to swim in pollution? Not me that's for sure!
Did you know that 300 million tons of plastic are produced in the world every year, half of which is for single use products, from this more than 8 million tons of plastic is dumped into our oceans every year. We need to do something about it and now with the purchase of a Seabin we can all participate and make a difference!
Join me and my campaign to help ensure cleaner oceans!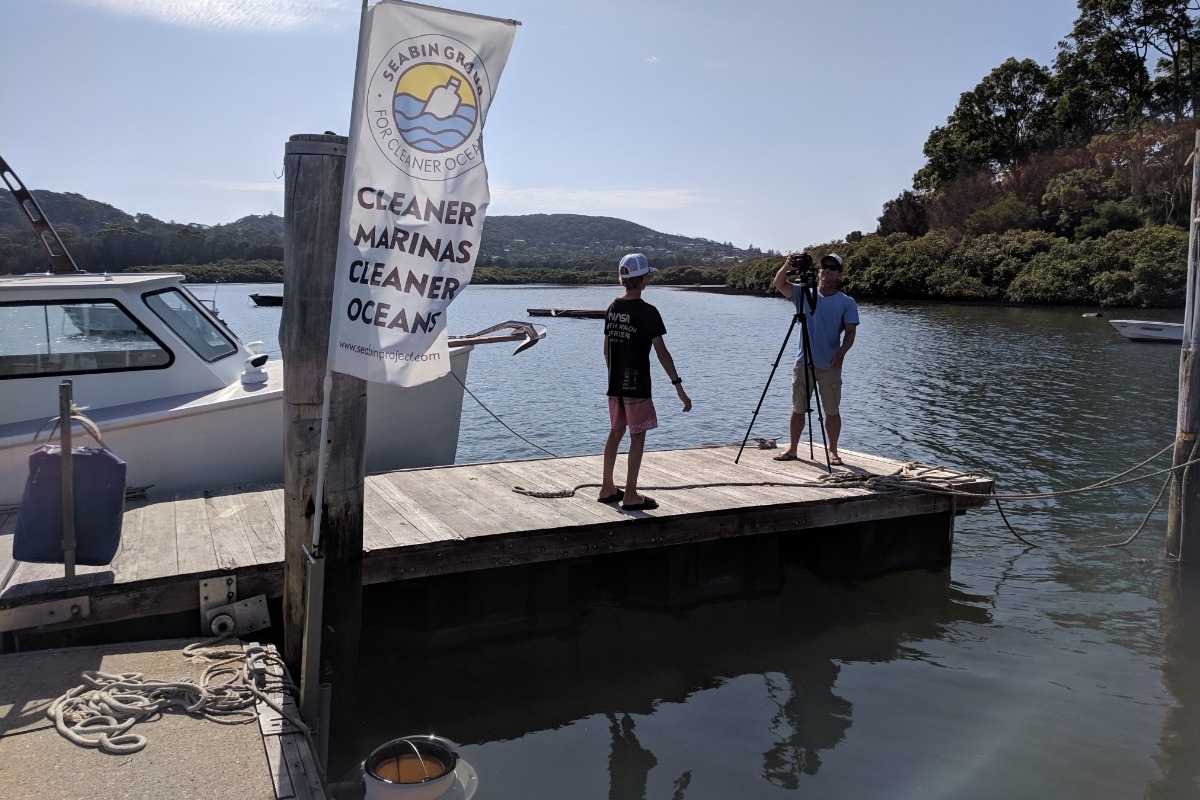 The Seabin is a floating rubbish bin that is located in the water at marinas, docks, yacht clubs and commercial ports.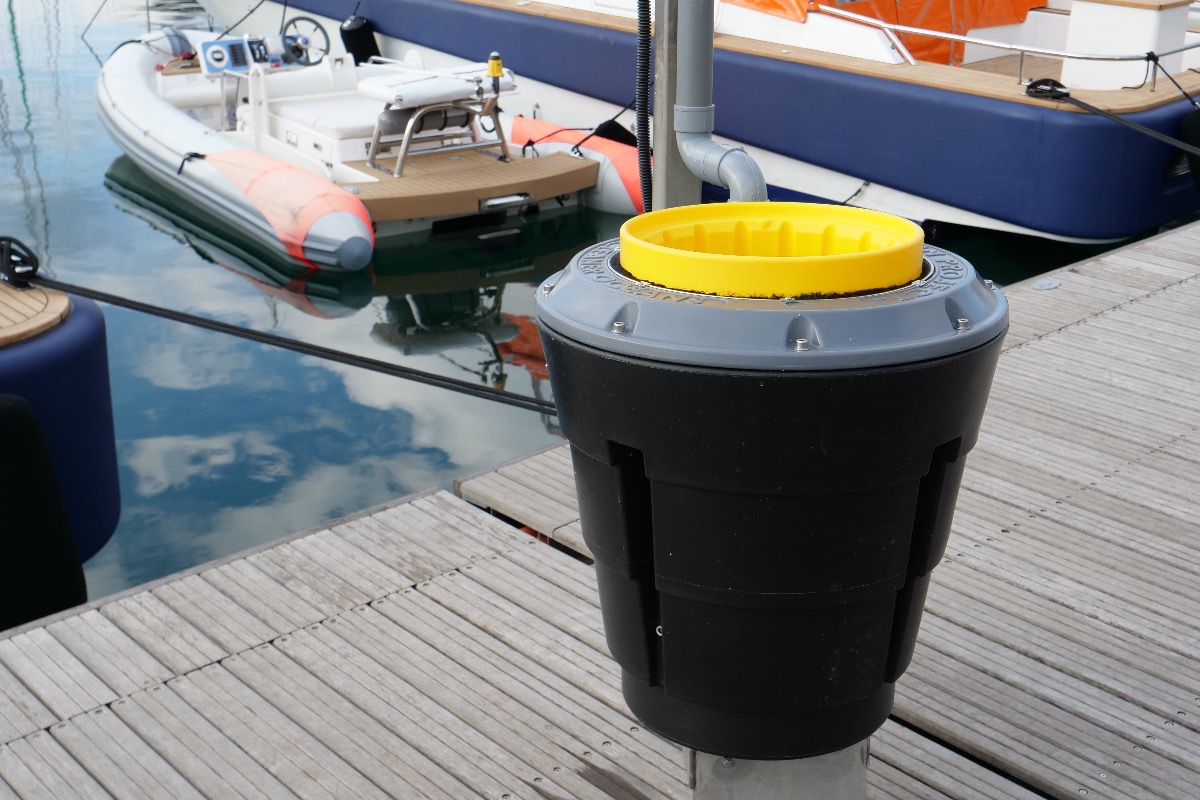 The Seabin can catch an average of 3.9kgs of floating debris per day which adds up to 1.4 tons per year. (depending on weather conditions and debris volumes) The Seabins is catching large plastic bags, bottles, plastic straws, coffee cups, food wrappers, surface oils and micro plastics down to 2 mm small.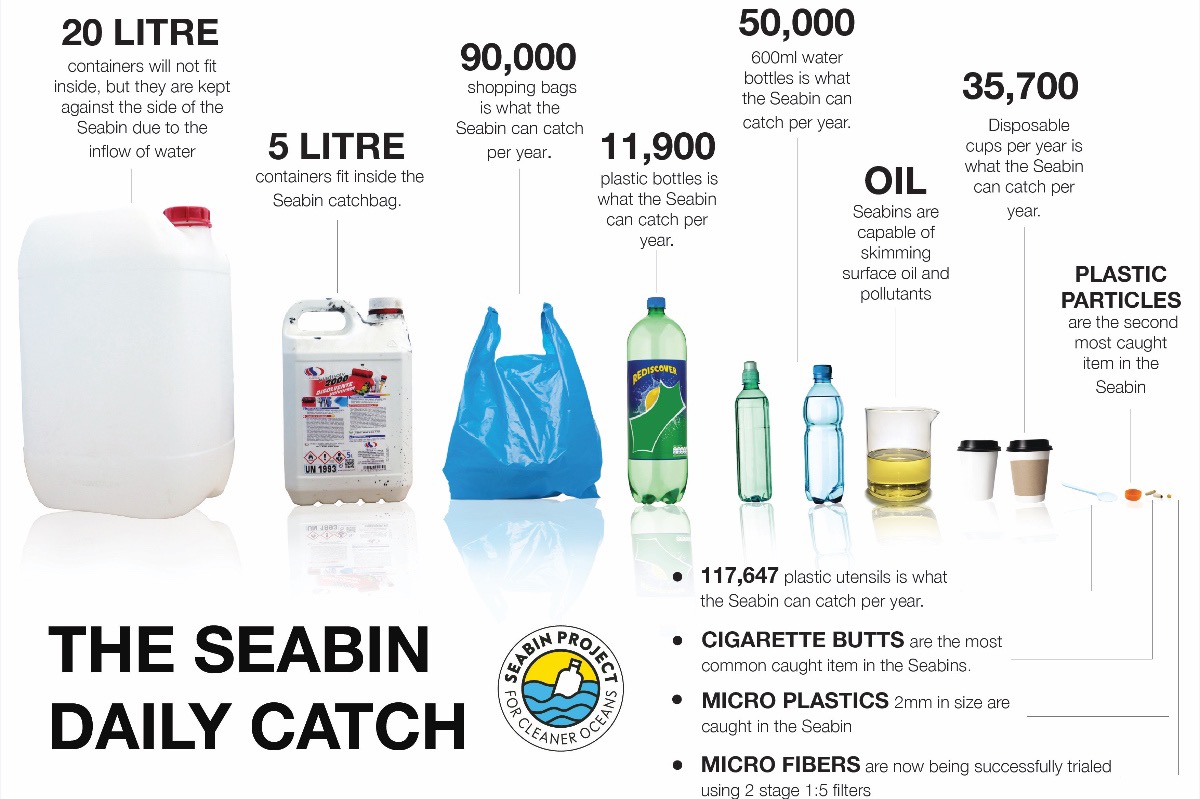 How can a Seabin contribute to cleaner oceans?
The Seabin contributes to cleaner oceans by removing 1.4 tons of floating debris per unit per year. The location of the Seabin in marinas is ideal and where it matters most, close to the source of entry for floating debris. Ports and Marinas are perfect locations to stop floating debris from entering the open ocean and ocean plastics are also brought in by wind and currents.
Are the Seabins a danger to marine life?
The fish According to the team at Seabin, stay away from the surface of the water where the Seabin sucks in the water. They are deterred by the force of the water current. If there are swarms of jellyfish or bait fish it is recommended that the Seabins are turned off until the swarms pass. If a fish was to accidentally go into the Seabin, it would be caught in the Seabin and stay submerged in water until the marina staff retrieve the filter and throw the fish still alive back into the water.
Water is sucked in from the surface and passes through a catch bag inside the Seabin, with a submersible water pump capable of displacing 25.000 LPH (liters per hour). The water is then pumped back into the marina leaving litter and debris trapped in the catch bag to be disposed of properly.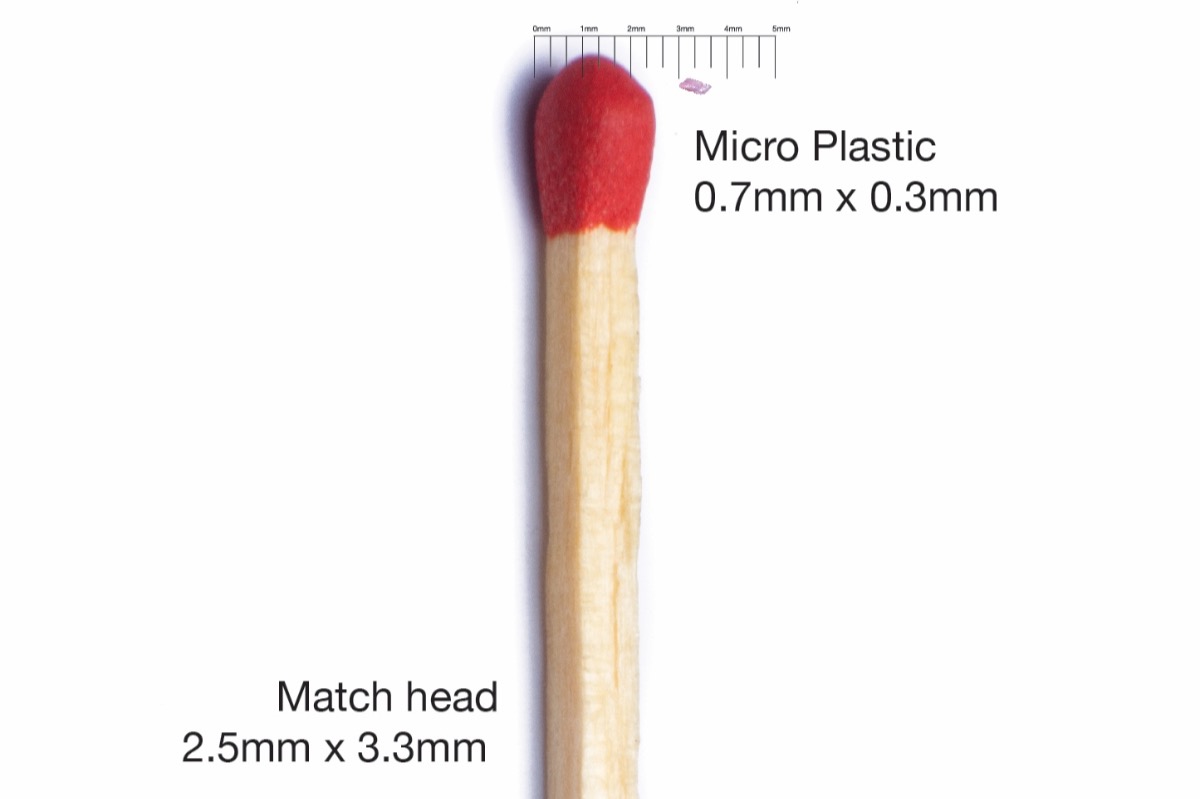 Who is responsible for the Seabin?
This is the best part of it all, the marina will be the one responsible for the upkeep of the Seabins and also they will be paying for the energy consumption of the Seabin which is around $2 - $3 a day.
The marina enjoys a cleaner marina and the rest of us and the marine life enjoy cleaner oceans with less floating debris polluting our oceans!
Seabins part of a whole solution
Seabins whole solution is Technology, Education, Science, Research and Community. The reason for this is that Technology alone is not the solution to stopping ocean plastics, education is the real solution.
Great! Can our local community be involved also?
Yes! The team at Seabin have interactive programs and lessons designed for schools, community and youth to interact with the Seabins and have over 2000 school students engaged around the world, this is something that we can do locally also with support from the team at Seabin Project.
What will we be doing if we participate in these programs?
You would be joining an international community contributing important data and feedback on ocean plastics to the Seabin central data base. Renowned scientists, universities and environmental agencies are all a part of the programs also.
The lessons range from identifying ocean plastics to data collection of what the Seabins are catching weekly. The data collection is a very easy activity and where we can all see the measurable impact of debris the Seabins are taking out of the water in all weather conditions.
It's as simple as counting how many plastic bags, plastic particles, food wrappers and then noting it down on a spreadsheet or app. Weather conditions and location information is also entered into the data base.
How can you help our campaign and make a difference in the world?
Every contribution to this crowdfunding campaign helps, be it $1 or $50 dollars, it all adds up and bring us closer to our goal.
Even if you cannot afford a donation, please help by sharing this campaign with your friends and family on social media. The more people that know about the campaign the better!
Thanks everyone for taking the time to check out our campaign!
FAQS SHEET
Seabin Project FAQs
Q: Can someone pay out the crowdfunding campaign goal?
A: Yes! We need help! The more money we can raise, the more Seabins we can buy.
Q: Why crowdfund a Seabin?
A: Until now, the Seabins were not for the everyday person to purchase because marinas ports and yacht clubs are the target market for Seabin Group. This is a way where everyday people can give something back to the oceans.
Q: How do Seabins work in tidal areas?
A: Seabins at present are designed for floating docks and pontoons. The Seabins move up and down with the tide on the floating dock.
Q. How are the pumps run?
A. The pumps are currently electric, and around $2-$3 a day to run.
Q: When are the Seabins available?
A: Depending on your countries location, Seabins will be available Feb 2019.
Q: Do any fish get sucked into the Seabins? What about smaller marine life?
A: There is a possibility of fish to enter the Seabins, however in the last 2 years of development, the Seabins have only caught a handful of small bait fish. Most of which have been thrown back into the water alive. The fish simply stay away from the flow of water entering the Seabin and with the current fine tuning of the Seabin, the risk is now minimal.
Q: I don't have any money to donate, how can I help?
A: Don't worry! Your amazing anyways and thanks for even contacting us. We need help to share this project around with any media we can. Social media platforms like Facebook, Instagram, Twitter, websites, bloggers. Also with newspapers, magazines, tv, radio and journalists. Also friends and family!
NSW National Parks And Wildlife Service First All Female Hazard Reduction Burn
Published 8 Oct 2019 by Office Of Environment And Heritage
NSW National Parks and Wildlife Service (NPWS)'s first all-female hazard reduction burn at Scheyville National Park in 2019. These women are blazing a trail as the number of females taking on firefighting roles with NPWS continues to increase. Congratulations to the team!
pale
noun

a stake or picket, as of a fence.

an enclosing or confining barrier; enclosure.

an enclosed area.

limits; bounds: outside the pale of his jurisdiction.
a district or region within designated bounds.
(initial capital letter) Also called English Pale, Irish Pale. a district in eastern Ireland included in the Angevin Empire of King Henry II and his successors.
an ordinary in the form of a broad vertical stripe at the centre of an escutcheon.
Shipbuilding. a shore used inside to support the deck beams of a hull under construction.
verb (used with object), paled, paling.
to enclose with pales; fence.
to encircle or encompass.
Idioms
beyond the pale
, beyond the limits of propriety, courtesy, protection, safety, etc.:
Their public conduct is certainly beyond the pale.

ORIGIN OF PALE
1300–50; Middle English (north), Old English pāl < Latin pālus stake.
Ashdown Forest is an ancient area of open heathland occupying the highest sandy ridge-top of the High Weald Area of Outstanding Natural Beauty. It is situated some 30 miles (48 km) south of London in the county of Sussex, England. Rising to an elevation of 732 feet (223 m) above sea level, its heights provide expansive vistas across the heavily wooded hills of the Weald to the chalk escarpments of the North Downs and South Downs on the horizon.

Ashdown Forest's origins lie as a medieval hunting forest created soon after the Norman conquest of England. By 1283 the forest was fenced in by a 23 miles (37 km) pale enclosing an area of some 20 square miles (5,200 ha). 34 gates and hatches in the pale, still remembered in place names such as Chuck Hatch and Chelwood Gate, allowed local people to enter to graze their livestock, collect firewood and cut heather and bracken for animal bedding. The forest continued to be used by the monarchy and nobility for hunting into Tudor times, including notably Henry VIII, who had a hunting lodge at Bolebroke Castle, Hartfield and who courted Anne Boleyn at nearby Hever Castle.
Ashdown Forest has a rich archaeological heritage. It contains much evidence of prehistoric human activity, with the earliest evidence of human occupation dating back to 50,000 years ago. There are important Bronze Age, Iron Age and Romano-British remains.
The forest was the centre of a nationally important iron industry on two occasions, during the Roman occupation of Britain and in the Tudor period when, in 1496, England's first blast furnace was built at Newbridge, near Coleman's Hatch, marking the beginning of Britain's modern iron and steel industry.
In 1693 more than half the forest was taken into private hands, with the remainder set aside as common land. The latter today covers 9.5 square miles (2,500 ha) and is the largest area with open public access in South East England.
The ecological importance of Ashdown Forest's heathlands is reflected by its designation as a Site of Special Scientific Interest, as a Special Protection Area for birds, and as a Special Area of Conservation for its heathland habitats. It is part of the European Natura 2000 network as it hosts some of Europe's most threatened species and habitats.
Ashdown Forest is famous as the setting for the Winnie-the-Pooh stories written by A. A. Milne, who lived on the northern edge of the forest and took his son, Christopher Robin, walking there. The artist E. H. Shepard drew on the landscapes of Ashdown Forest as inspiration for many of the illustrations he provided for the Pooh books.
Possibly as early as the 13th century, Ashdown Forest was enclosed as a hunting park, mainly for deer, by a 24-mile (39 km) long pale. This consisted of an earth bank 4–5 feet high surmounted by an oak paling fence with a deep ditch on the forest side that allowed deer to enter but not to leave. It enclosed an area of over 20½ square miles (5,300 hectares). Entry was via 34 gates and hatches, gates being used for access by wheeled vehicles, commoners' animals and mounted groups, hatches by pedestrians. These names survive in local place-names such as Chuck Hatch and Chelwood Gate. Some of these entrances were, and still are, marked by pubs, for example the 18th-century Hatch Inn[48] at Coleman's Hatch, which occupies three former cottages believed to date to 1430 that later may have housed ironworkers from the nearby blast furnace at Newbridge.
It is not known precisely when the pale was built. Forest management accounts of 1283 refer to the cost of repairing the pale and building new lengths. However, the granting of the "Free-chase of Ashdon" to John of Gaunt in 1372 and its renaming as Lancaster Great Park implies that the forest may only have been recently enclosed (chase denoted an open hunting ground, park an enclosed one).
The condition of the forest pale seems to have deteriorated significantly during the Tudor period. This coincided with, and may be partly linked to, the rapid growth under the Tudors of the local iron-making industry with its huge demand for raw materials in and around Ashdown Forest, such as charcoal and ironstone. This ultimately led to an appeal to King James, soon after his accession to the throne, for Ashdown's forest fences to be repaired in order to preserve the king's game. However, the pale seems to have fallen into almost complete disrepair by the end of the 17th century.
The bank and ditch associated with the pale are still visible in places around Ashdown Forest today, for example at Legsheath and adjacent to the car-park for Poohsticks Bridge on Chuck Hatch Lane.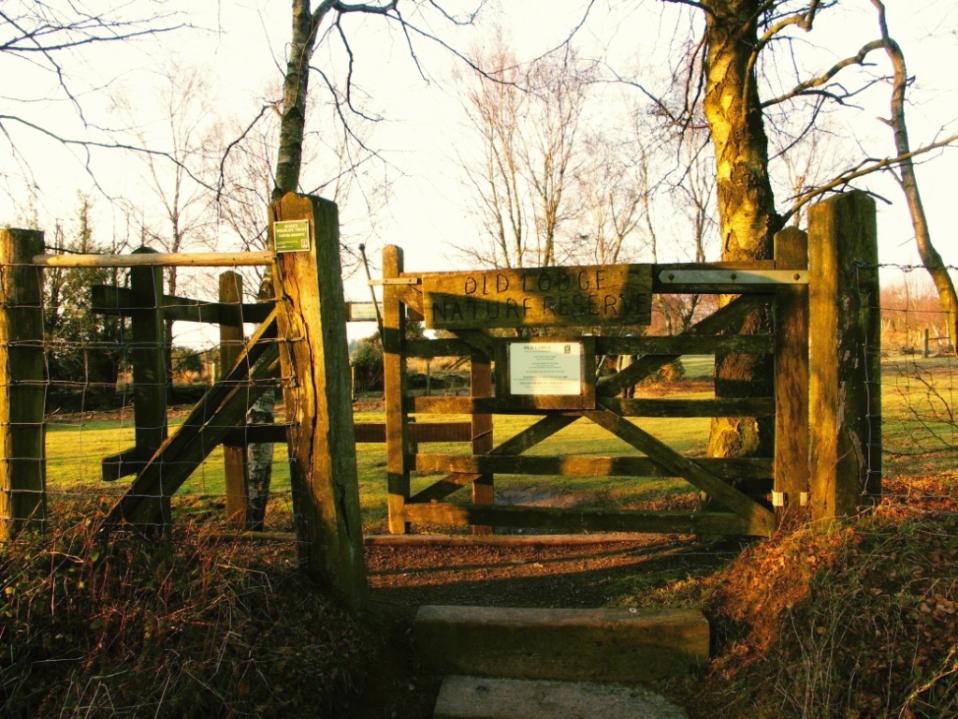 A gate into Ashdown Forest at sunset - photo by Robert Broadie
Abbie Galvin Announced As First Female NSW Government Architect
October 1st, 2019: Planning and Public Spaces Minister Rob Stokes
Planning and Public Spaces Minister Rob Stokes today announced the appointment of Abbie Galvin as the 24th NSW Government Architect.
"I'm delighted Ms Galvin will be our new Government Architect and the first woman to hold the position since it was created more than 200 years ago," Mr Stokes said.
"The Government Architect has been one of the State's most prestigious roles since it was established in 1816 to shape cities, towns and communities right across the State. "From the Hyde Park Barracks designed by Francis Greenway, to the Sydney Observatory by Alexander Dawson, our Government Architects have been behind some of our most iconic buildings."
The Government Architect's role has evolved over time and Ms Galvin will have responsibility for championing design excellence across the State, as well as shaping quality places and public spaces and collaborating with agencies, Councils, industry and community.
Ms Galvin brings to the role international and Australian experience, a focus on design excellence and public spaces.
"I am passionate about taking on this role at a time when NSW is going through such dynamic and far reaching change," Ms Galvin said.
"It is an honour to have a position at the table to help shape the future of our State and I look forward to working with the Minister and our communities to achieve significant outcomes."
Ms Galvin has worked on a range of high profile projects both in Australia and in Hong Kong as a Principal and Director of BVN, one of Australia's largest and most highly acclaimed architectural practices.
She replaces Peter Poulet who left the role after being appointed as the new Central City District Commissioner for the Greater Sydney Commission.
AIA NSW Chapter President Kathlyn Loseby welcomed the appointment and described Abbie Galvin as 'An eminent architect and Fellow of the Institute'. She added: 'Ms Galvin has distinguished herself through her portfolio of projects and through her involvement in architectural education, advisory panels and initiatives such as the creation of Sydney Open'.
The Government Architect NSW team congratulate Abbie on her appointment and look forward to working with her when she takes up the role in December. It is an exciting time to be joining the NSW Government with a new Ministerial position championing both great public spaces and the role of good design in delivering better outcomes for the people of NSW.
In the interim period before Abbie joins the team, Ben Hewett will continue as Acting Government Architect, a role that has been shared over the last year with Olivia Hyde, Director of Design Excellence.
Born in Vancouver in 1970, Galvin, along with her parents and two younger brothers moved to the inner suburbs of Perth when she was 6 years old. Galvin's father is an architect and her mother is a nurse.
Growing up Galvin was constantly around a creative environment. "I grew up surrounded by Architecture, discussions around Architecture; Architecture books and magazines". This upbringing resulted in Galvin having a "very visual, aesthetic interest". Her childhood home was an old timber framed house built by her father, often with the help of young Galvin and occasionally their neighbours.
Galvin attended John XXIII College, a private, co-education, catholic college. She studied traditional subjects at school such as French, Math, Chemistry, Physics, English Literature and Biology; she enjoyed all subjects, in particular Math and Literature.
Part of Galvin was determined to stray from following in her father's footsteps. For years she researched different professions; initially thinking she might study Physiotherapy or Chemistry. It wasn't until the end of her secondary education that she realised that Architecture was a culmination of many things she enjoyed and excelled at. Architecture was a profession that involved "problem solving..." whilst creating "...beauty at the same time".
After completion of high school Galvin commenced a Bachelor of Architecture at the University of Western Australia in 1988. Galvin learnt from a variety of different educators including Geoffrey London, Simon Anderson, Michael Markham, Charlie Mann, Peter Brew, Howard Raggatt and Ian McDougall. Two key influential figures outlined above were Geoffrey London and Simon Anderson they "…created an environment of complete experimentation". This environment exposed Galvin to various creative processes that are relative to problem solving aspects of architecture. Galvin graduated from the Bachelor of Architecture with honours in 1992 where she began her first job at Hames Sharley.
After years of working for small architectural practices, Galvin contacted the Museum of Sydney in regards to an opportunity about developing a public program focusing on architecture. Inspired by the Chicago Open, Galvin organised and co-ordinated the Sydney Open, which was first presented by Sydney Living Museums in 1997. Throughout her working career Galvin has been a dedicated contributor to an accreditation panel through the Australian Institute of Architecture, her role consisting of monitoring and accessing university courses. Galvin occasionally lectures and is a regularly a guest critic for students. She has been on the judging panel alongside Richard Hassell, Sean Godsell and Peter Corrigan for the inaugural ALVA student architecture competition at the University of Western Australia.
After contacting BVN Architecture Galvin immediately joined the team, which lead to her current position as a Principal Architect at the international practice. She works on large-scale commercial projects ranging from hospitals, multi-residential housing, and research buildings. Galvin communicates her designs through narrative proposals to gain a client's understanding of complex building designs.
New South Wales Government Architect
Galvin was appointed the 24th New South Wales Government Architect on Tuesday 1st October 2019. Galvin is the first female NSW Government Architect in the roles 200-year history.
Galvin's architecture is influenced by numerous sources. This includes early modernists such as Le Corbusier and Atelier 5; all seven volumes of Corbusier's Oeuvre and Atelier 5 publications were kept in the family's bookshelf and frequented by her father as a point of reference. Furthermore, Galvin finds architects who work in primitive locations influential as there is a focus on vernacular design. She believes architecture should not form a recognisable object for self-promotion; architecture should be subjective to a specific site. "Architecture can never do that in isolation, it has to work in tandem. But so often the building is seen as this skin that is independent of what goes on inside it. It's not just about form making. It is definitely about the integrity and authenticity of architecture."
The Braggs, University of Adelaide Adelaide, SA Australia 2013
Royal North Shore Hospital St Leonards, Sydney, NSW Australia 2012
Monash University Student Housing Clayton, Melbourne, VIC Australia 2011
HMAS Creswell Griffiths House Jervis Bay, NSW Australia 2011
Stockland's Head Office Sydney CBD, NSW Australia 2007
Deutsche Bank Sydney CBD, NSW Australia 2005
Stockland's Head Office, 2007
Abbie Galvin was the leading architect of Stockland's new head office. This building is a redevelopment of an existing 1980s office block; it became Australia's first rated 6 Star Green Energy Efficient office (Office Interiors v1.1 building). Winning seven awards in total that included the BPN Environ Sustainability Award for Office Fit Out (2008) and Wirtschafts Woche 2008 Best Office Award (Cologne, Germany). Key to the design is the centralised eight-storey atrium.
Galvin worked closely with the needs of the manager director of Stockland and his executive team; the development company was going through significant change at the time and needed a space to allow maximum work efficiency. The design challenge was working with the eight levels of the existing structure. Galvin and her team suggested the use of voids that would create visual allowances between the staggered levels and structural bays, these voids then creating a sense of altering scales in verticality. The centralised stairs stringers are painted red to symbolise Enid Blyton's red slippery-dip in the children's novel The Folk and the Faraway Tree.
Royal North Shore Hospital, 2012
In 2009 Abbie gained further recognition in the Australian Architecture Institution after being involved in one of the largest projects undertaken by BVN. This was the $1 billion redevelopment of Sydney's Royal North Shore Hospital, and the redesign of the HMAS Creswell training college located in Jervis Bay.
Another notable project Galvin was involved in was the research Institute for Photonic and Advanced Sensing (IPAS) building at the University of Adelaide, otherwise known as 'The Braggs'. The underpinning design idea was to reflect the purpose of the building in the form and planning. For instance, the folded glass façade at each level represents a different wavelength of light.
Galvin has won numerous design competitions at the University of Western Australia including the RAIA Travel Grant for Design Excellence. Galvin's reputation in architecture has been steadily increasing, she has been featured in the Architecture Bulletin discussing gender equality in the Australian architecture industry. In the article she admits that there must be change in the industry; stating that current industry practices …make it extremely difficult for women who are attempting to balance a career and children, and it is not until these issues are addressed that we will see higher levels of female representation and retention. (Architecture Bulletin Sep/Oct 2012, p16). In addition, Galvin has contributed in newspaper publications such as The Australian Financial Review and The Sydney Morning Herald.
2006: Deutsche Bank is awarded RAIA National Award Interior Architecture, RAIA NSW Interior Architecture Award
2007: Stockland Head Office is awarded MBA NSW Interior Fit-outs $25m+
2008: Milo Dunphy Award for Sustainable Architecture at the NSW Architecture Awards.
2008: Stockland Head office is awarded RAIA NSW Milo Dunphy Award for Sustainable Architecture, Environ BPN Sustainability Award, IDEA08 Best Commercial Interior, IDEA08 Best Sustainability Interior, Property Council of Australian Office Developments Finalist, Property Council of Australian Sustainable Developments Finalist, RAIA NSW Interior Architecture Commendation, Winner of BOSS Space Awards, Wirtschaftswoche Best Office 2008 International Category
2009: Galvin was nominated by Micky Pinkerton (Suters Architects) for IDEA (Interior Design Excellence Awards) designer of the year 2009
2013: The Braggs building is awarded The Jack McConnell Award for Public Architecture (BVN Media Release 2013, Braggs Wins Top Architecture Award in SA)
In Galvin's spare time she enjoys the company of her husband, also an architect, and three children. She enjoys knitting, sewing and weaving. Galvin became interested in weaving after a trip through Scandinavia and has since completed a weaving course under Liz Williamson. Galvin enjoys running; last year she completed a marathon in Uluru and is currently training to complete another one later this year.
Mary Had A Little Lamb Based On A True Story
Did you know that this poem was based on a real life incident?
Some say this actually happened to
Mary Elizabeth Sawyer, of Sterling, Massachusetts.
In 1815 Mary, aged nine, was helping her father with farm chores when they discovered a sickly newborn lamb in the sheep pen that had been abandoned by its mother. After a lot of pleading, Mary was allowed to keep the animal, and managed to nurse the lamb back to health.
"In the morning, much to my girlish delight, it could stand; and from that time it improved rapidly. It soon learned to drink milk; and from the time it would walk about, it would follow me anywhere if I only called it," Mary would later write in the 1880s.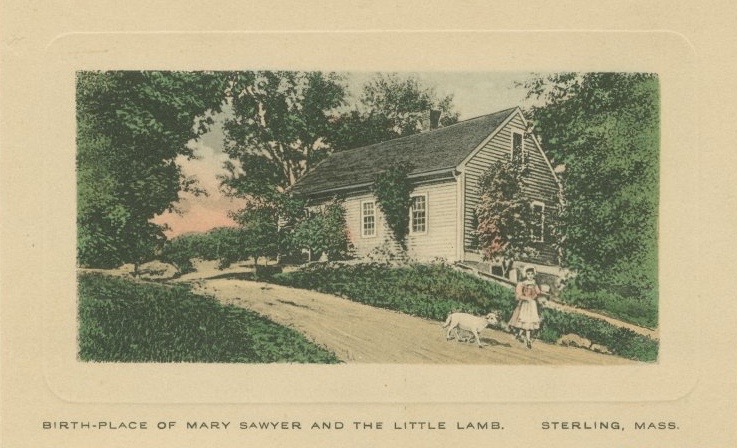 Birth-place of Mary Sawyer and the little lamb. Sterling, Mass. From: Photography Art and Picture Collection, The New York Public Library.

Sometime later, it's uncertain exactly when, Mary was heading to school with her brother when the lamb began following them. The siblings apparently weren't trying very hard to prevent the lamb from tagging along, even helping it over a large stone fence they had to cross to get to Redstone School, the one-room schoolhouse they attended.
Once there, Mary hid her pet under her desk and covered her with a blanket. But when Mary was called to the front of the class to recite her lessons, the lamb popped out of its hiding place and, much to Mary's chagrin and to the merriment of her classmates, came loping up the aisle after her. The lamb was shooed out, where it waited outside until Mary took her home during lunch. The next day, John Roulstone, a student a year or two older, handed Mary a piece of paper with a poem he'd written about the previous day's events. You know the words:
Mary had a little lamb;
Its fleece was white as snow;
And everywhere that Mary went,
The lamb was sure to go.
It followed her to school one day,
Which was against the rule;
It made the children laugh and play
To see a lamb at school.
And so the teacher turned it out;
But still it lingered near,
And waited patiently about
Till Mary did appear.
The lamb grew up and would later have three lambs of her own.
As documented by poet Sarah Josepha Hale, the story, published in her book
Poems for Our Children on May 1st in 1830
, goes like this: Mary's lamb, unnamed, follows her everywhere, and follows her to school one day. But that's not the end. Lambs at school being frowned on by the educational establishment, the teacher kicked her out. But Mary's little lamb waits for her outside the school. "
What makes the lamb love Mary so?
" her classmates ask. "
Mary loves the lamb, you know
," the teacher replies, saying that kindness to animals will gain their loyalty.
During their lifetimes there was a bit of a debate over who wrote the original version; Sarah Hale or John Roulstone. Some have said Mr. Roulstone's original was based on an old English poem as well.
The New England Historical Society states t
he first version of the poem wasn't written by Hale but by John Roulstone, who was there that day. Fourteen years after that, Sarah Hale added three stanzas incorporating the moral lesson, the Society writes, and published the poem in her book.
Some side with Sarah though.
The nursery rhyme, first published by the Boston publishing firm Marsh, Capen & Lyon, is described in one of Hale's biographies:
"Sarah began teaching young boys and girls in a small school not far from her home [in Newport, New Hampshire]...It was at this small school that the incident involving 'Mary's Lamb' is reputed to have taken place. Sarah was surprised one morning to see one of her students, a girl named Mary, enter the classroom followed by her pet lamb. The visitor was far too distracting to be permitted to remain in the building and so Sarah 'turned him out.' The lamb stayed nearby till school was dismissed and then ran up to Mary looking for attention and protection. The other youngsters wanted to know why the lamb loved Mary so much and their teacher explained it was because Mary loved her pet. Then Sarah used the incident to get a moral across to the class:
And you each gentle animal,
In confidence may bind,
And make them answer to your call,
If you are always kind."
Of course, others also claimed to be that first 'Mary' with the little lamb. In Wales, Mary Hughes, of Llangollen, Denbighshire, was credited with being the subject of the nursery rhyme supposedly penned by a woman from London by the name of Miss Burls. The only problem with this U.K. version of events is that Mary Hughes wasn't born until 1842, twelve years after Hale's version of the poem was published. Still, those claims persisted, even in the newspapers of here:
THE Mary who claims to be the original one who 'had a little lamb', celebrated her 88th birthday recently. She lives in Llangollen, Denbighshire (Wales), where she was born.
An Ornithologist's Death (

1929, September 18

). Sydney Mail (NSW : 1912 - 1938), p. 14. Retrieved from http://nla.gov.au/nla.news-article160391896
The nursery rhyme took on a life of it's own after it was set to music and became very popular from the mid-1800s on. The poem even became the first audio recording in history when Thomas Edison recited it on his newly invented phonograph in 1877 in order to see if the machine actually worked. It did. You can listen to that below.
Mary Sawyer even capitalised on her fame later in life, writes the
New England Historical
Society—if for a good cause. A group of locals was raising money to restore the Old South Meeting House, a historic building in Boston. Mary donated the stockings that her mother made for her from the pet lamb's wool years earlier. "The stockings were picked apart and wool was attached to cards that said, '
knitted wool from the first fleece of Mary's Little Lamb
,'" the Society writes.
In Sterling, Mass., they continue to celebrate Mary Sawyer. There's a statue of the famous lamb in town, and a restored version of Mary's home (the original was destroyed by a pair of arsonists back in 2007). Her descendants continue to farm the land.

Still one of the most famous nursery rhymes of all time, whoever really gifted this to all generations reminds many young Australians of the bush schools where children would ride their horses to reach class and a pet lamb was always a possibility!

In the 1830s, Lowell Mason, an American composer, set the nursery rhyme to a melody adding repetition in the verses - and this is how we still sing about Mary and her Little Lamb today:
Mary had a little lamb,
Little lamb, little lamb,
Mary had a little lamb
Whose fleece was white as snow.
And everywhere that Mary went,
Mary went, Mary went,
Everywhere that Mary went
The lamb was sure to go.
He followed her to school one day,
School one day, school one day,
He followed her to school one day
Which was against the rules.
It made the children laugh and play,
Laugh and play, laugh and play,
It made the children laugh and play,
To see a lamb at school.
And so the teacher turned it out,
Turned it out, turned it out,
And so the teacher turned it out,
But still it lingered near,
He waited patiently about,
Patiently about, patiently about,
He waited patiently about,
Till Mary did appear.
"Why does the lamb love Mary so?
Love Mary so? Love Mary so?
Why does the lamb love Mary so?"
The eager children cried.
"Why, Mary loves the lamb, you know,
Lamb, you know, lamb, you know,
Why, Mary loves the lamb, you know,"
The teacher did reply.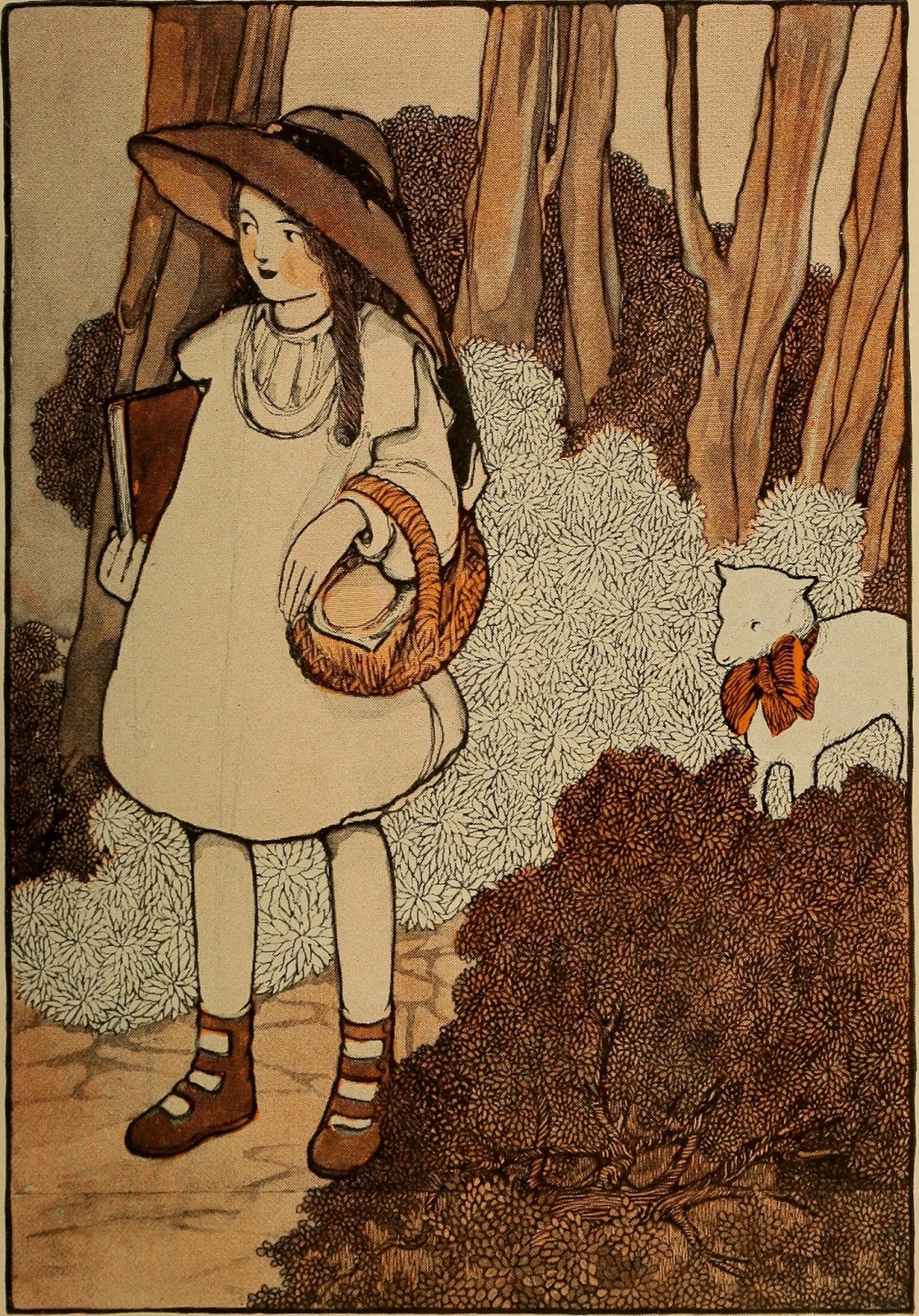 Mary and Her Lamb By Internet Archive Book Images, from Poems my children love best of all(1917)

Reference
Andrew Amelinckx. The True Story Behind "Mary Had a Little Lamb". DEC 19, 2017., Modern Farmer. Retrieved from
The Deeper These Octopuses Live, The Wartier Their Skin
Deep beneath the ocean's surface, surprisingly cute warty pink octopuses creep along the seafloor. But not all these octopuses look alike. While we humans love a good "Is your skin oily, dry, or combination?" quiz, members of one octopus species take variations in skin texture to a whole new level. Some have outrageous warts, while others appear nearly smooth-skinned. Scientists weren't sure if these octopuses were even members of the same species, and they didn't know how to explain the differences in the animals' looks. But in a new study, scientists cracked the case: the deeper in the ocean the octopuses live, the bumpier their skin and the smaller their bodies. DNA revealed even though the octopuses looked different, they were the same species.
"If I had only two of these animals that looked very different, I would say, 'Well, they're different species, for sure.' But variation inside animal species can sometimes fool you," says Janet Voight, associate curator of zoology at the Field Museum and the lead author of the paper in the Bulletin of Marine Science. "That's why we need to look at multiple specimens of species to see, does that first reaction based on two specimens make sense?"
To figure out if the smooth and warty octopuses were the same species, the scientists examined 50 specimens that were classified as Graneledone pacifica—the Pacific warty octopus. Plunging deep into the ocean in ALVIN, a human-occupied submersible vehicle, Voight collected some of the octopuses from the Northeast Pacific Ocean. The team also studied specimens loaned from the University of Miami Marine Laboratory and the California Academy of Sciences. They looked at specimens from up and down the Pacific, from as far north as Washington State to as far south as Monterey, California, and from depths ranging from 3,660 feet to more than 9,000 feet below the ocean's surface.
The researchers counted the number of warts in a line across each octopus's back and its head and the number of suckers on their arms. They found that the octopuses from deeper in the ocean looked different from their shallower counterparts. The deep-sea specimens were smaller, with fewer arm suckers, and, most noticeably, bumpier skin than those from shallower depths. The thing is, there weren't two distinct groups; the animals' appearances changed according to how deep they live. Comparing the octopuses' DNA sequences revealed only minor differences, supporting the idea that they were all the same species, despite looking so different.
Sometimes when animals look different from each other, scientists can be tempted to jump the gun and declare them separate species—especially in the deep sea, where very little is known about animal life and scientists often don't have many specimens to compare. But looking different doesn't necessarily mean that animals are members of different species; take Chihuahuas and Great Danes, which are both the same species of Canis lupus familiaris. Dogs' different appearances are due to selective breeding by humans, but in the case of the warty octopuses in this study, their different appearances seem to result from environmental influences, because their appearance changes depending on where the octopuses are from.
Scientists aren't sure why the variations in skin texture occur with depth. But they do have a hunch about the size difference.
Voight thinks that these octopuses usually eat creatures from the sediment on the ocean floor, passing food from sucker to sucker and then crushing their prey like popcorn. "There's less food as you get deeper in the ocean. So these animals have to work harder to find food to eat. And that means at the end of their lives, they'll be smaller than animals who have more food. If you're a female who's going to lay eggs at the end of your life, maybe your eggs will be smaller," says Voight. Smaller eggs mean smaller hatchlings.
Support for this hypothesis comes from the number of suckers on the males' arm that transfers sperm packets to females. Earlier research by Voight found that male hatchlings have a fully formed arm with all its suckers in place. The researchers documented that the number of suckers on this arm was way smaller in males from greater depth, and Voight hypothesises it relates to egg size.
"The octopus hatchlings in shallower water, only 3,660 feet, are bigger. Their eggs had more yolk. As the embryos grew, they developed farther inside the egg than the ones from 9,000 feet, who were developing in smaller eggs. They had less energy to fuel their growth before they left the egg, so they made fewer suckers," says Voight. Seeing these physical manifestations of octopuses' food limitation provides a hint of how they might fare as climate change progresses and the octopuses' food supply fluctuates.
Voight notes that this study, which shows that different-looking octopuses can still be the same genetic species, could help researchers down the line trying to identify life forms in the deep sea. Remotely operated vehicles (ROVs) collect video footage of the ocean floor, and it can be used to estimate the number of species present—if we know what they look like. That's why, Voight says, it's so important to examine specimens in person and use characteristics you can't see on video to identify species boundaries.
"There's still just so much we don't know about the deep sea. We need to be able to understand the information that's becoming available from ROV footage. And we can only do it by knowing what the animals look like."
Janet R Voight, Jessica A Kurth, Richard E Strauss, Jan M Strugnell, A Louise Allcock.
A depth cline in deep-sea octopods (Cephalopoda: Graneledone) in the northeast Pacific Ocean.
Bulletin of Marine Science, 2019; DOI:
10.5343/bms.2019.0039
NASA's Curiosity Rover Finds An Ancient Oasis On Mars
October 7, 2019: NASA/Jet Propulsion Laboratory
If you could travel back in time 3.5 billion years, what would Mars look like? The picture is evolving among scientists working with NASA's Curiosity rover.
Imagine ponds dotting the floor of Gale Crater, the 100-mile-wide (150-kilometer-wide) ancient basin that Curiosity is exploring. Streams might have laced the crater's walls, running toward its base. Watch history in fast forward, and you'd see these waterways overflow then dry up, a cycle that probably repeated itself numerous times over millions of years.
That is the landscape described by Curiosity scientists in a Nature Geoscience paper published today. The authors interpret rocks enriched in mineral salts discovered by the rover as evidence of shallow briny ponds that went through episodes of overflow and drying. The deposits serve as a watermark created by climate fluctuations as the Martian environment transitioned from a wetter one to the freezing desert it is today.
Scientists would like to understand how long this transition took and when exactly it occurred. This latest clue may be a sign of findings to come as Curiosity heads toward a region called the "sulfate-bearing unit," which is expected to have formed in an even drier environment. It represents a stark difference from lower down the mountain, where Curiosity discovered evidence of persistent freshwater lakes.
Gale Crater is the ancient remnant of a massive impact. Sediment carried by water and wind eventually filled in the crater floor, layer by layer. After the sediment hardened, wind carved the layered rock into the towering Mount Sharp, which Curiosity is climbing today. Now exposed on the mountain's slopes, each layer reveals a different era of Martian history and holds clues about the prevailing environment at the time.
"We went to Gale Crater because it preserves this unique record of a changing Mars," said lead author William Rapin of Caltech. "Understanding when and how the planet's climate started evolving is a piece of another puzzle: When and how long was Mars capable of supporting microbial life at the surface?"
He and his co-authors describe salts found across a 500-foot-tall (150-meter-tall) section of sedimentary rocks called "Sutton Island," which Curiosity visited in 2017. Based on a series of mud cracks at a location named "Old Soaker," the team already knew the area had intermittent drier periods. But the Sutton Island salts suggest the water also concentrated into brine.
Typically, when a lake dries up entirely, it leaves piles of pure salt crystals behind. But the Sutton Island salts are different: For one thing, they're mineral salts, not table salt. They're also mixed with sediment, suggesting they crystallised in a wet environment -- possibly just beneath evaporating shallow ponds filled with briny water.
Given that Earth and Mars were similar in their early days, Rapin speculated that Sutton Island might have resembled saline lakes on South America's Altiplano. Streams and rivers flowing from mountain ranges into this arid, high-altitude plateau lead to closed basins similar to Mars' ancient Gale Crater. Lakes on the Altiplano are heavily influenced by climate in the same way as Gale.
"During drier periods, the Altiplano lakes become shallower, and some can dry out completely," Rapin said. "The fact that they're vegetation-free even makes them look a little like Mars."
Sutton Island's salt-enriched rocks are just one clue among several the rover team is using to piece together how the Martian climate changed. Looking across the entirety of Curiosity's journey, which began in 2012, the science team sees a cycle of wet to dry across long timescales on Mars.
"As we climb Mount Sharp, we see an overall trend from a wet landscape to a drier one," said Curiosity Project Scientist Ashwin Vasavada of NASA's Jet Propulsion Laboratory in Pasadena, California. JPL leads the Mars Science Laboratory mission that Curiosity is a part of. "But that trend didn't necessarily occur in a linear fashion. More likely, it was messy, including drier periods, like what we're seeing at Sutton Island, followed by wetter periods, like what we're seeing in the 'clay-bearing unit' that Curiosity is exploring today."
Up until now, the rover has encountered lots of flat sediment layers that had been gently deposited at the bottom of a lake. Team member Chris Fedo, who specialises in the study of sedimentary layers at the University of Tennessee, noted that Curiosity is currently running across large rock structures that could have formed only in a higher-energy environment such as a windswept area or flowing streams.
Wind or flowing water piles sediment into layers that gradually incline. When they harden into rock, they become large structures similar to "Teal Ridge," which Curiosity investigated this past summer.
"Finding inclined layers represents a major change, where the landscape isn't completely underwater anymore," said Fedo. "We may have left the era of deep lakes behind."
Curiosity has already spied more inclined layers in the distant sulfate-bearing unit. The science team plans to drive there in the next couple years and investigate its many rock structures. If they formed in drier conditions that persisted for a long period, that might mean that the clay-bearing unit represents an in-between stage -- a gateway to a different era in Gale Crater's watery history.
"We can't say whether we're seeing wind or river deposits yet in the clay-bearing unit, but we're comfortable saying is it's definitely not the same thing as what came before or what lies ahead," Fedo said.
For more about NASA's Curiosity Mars rover mission, visit:
W. Rapin, B. L. Ehlmann, G. Dromart, J. Schieber, N. H. Thomas, W. W. Fischer, V. K. Fox, N. T. Stein, M. Nachon, B. C. Clark, L. C. Kah, L. Thompson, H. A. Meyer, T. S. J. Gabriel, C. Hardgrove, N. Mangold, F. Rivera-Hernandez, R. C. Wiens, A. R. Vasavada.
An interval of high salinity in ancient Gale crater lake on Mars.
Nature Geoscience, 2019; DOI:
10.1038/s41561-019-0458-8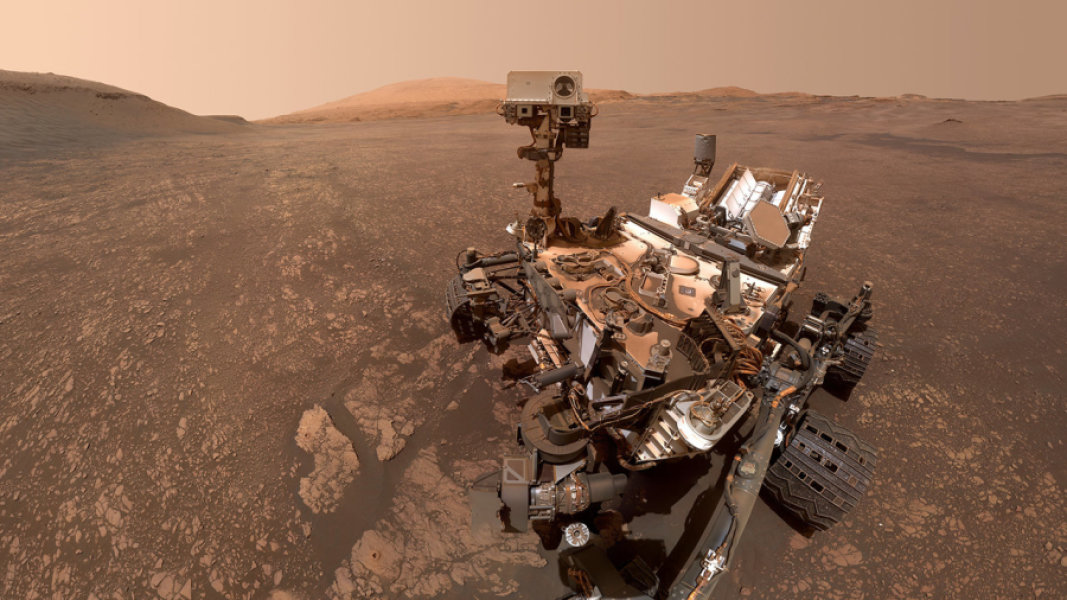 NASA's Curiosity Mars rover took this selfie on May 12, 2019.
Credit: NASA/JPL-Caltech/MSSS
Skin Cancer Prevention Program May Have Reduced Melanoma In Australians
A skin cancer prevention program called SunSmart may have contributed to a recent reduction in melanoma among younger residents of Melbourne, according to a study published October 8 in the open-access journal PLOS Medicine by Suzanne Dobbinson of Cancer Council Victoria in Australia, and colleagues. According to the authors, the findings may have substantial implications for the future delivery of skin cancer prevention programs.
Recently, melanoma rates among younger Australians have dropped, suggesting that prevention programs such as SunSmart may have contributed to this decline. But measures previously used to monitor change over time in preventive behavior for this population focused on just single sun protection behaviours, omitting the effect of extent of use of both individual and combined behaviours that reduce exposure to ultraviolet radiation. This may have led to underestimates of behaviour change, given that effective sun protection involves multiple strategies including sun avoidance. To address this issue, Dobbinson and colleagues conducted a population-based survey in Melbourne in the summer before SunSmart commenced (1987-88) and across summers in three subsequent decades (1988-2017). During summer months, residents ranging in age from 14 to 69 years were recruited to participate in weekly telephone interviews assessing their tanning attitudes, sun protection behaviour and sunburn incidence on the weekend prior to the interview.
By analysing trends in sun protection behaviour for 13,285 respondents, the researchers found that the use of sun protection increased rapidly in the decade after SunSmart commenced. The likelihood of using one or more sun protection behaviors on summer weekends was three times higher in the 1990s than before SunSmart (AOR: 3.04, 95% CI: 2.52-3.68, p <0.001). There was a smaller increase in the use of maximal sun protection including shade (AOR: 1.68, 95% CI: 1.44-1.97, p <0.001). These improvements were sustained into the 2000s and continued to increase in the 2010s. However, Inferences on program effects are limited by self-reported data, the absence of a control population, the cross-sectional study design and not conducting the survey in all years. Other potential confounders may include increasing educational attainment among respondents over time and exposure to other campaigns such as tobacco and obesity prevention efforts.
Although definitive evidence of the impact of the SunSmart program on skin cancer rates remains elusive, prevention programs should be supported given that lifelong protection is beneficial in reducing the risk of skin cancer.
Tamara Tabbakh, Angela Volkov, Melanie Wakefield, Suzanne Dobbinson.
Implementation of the SunSmart program and population sun protection behaviour in Melbourne, Australia: Results from cross-sectional summer surveys from 1987 to 2017.
PLOS Medicine, 2019; 16 (10): e1002932 DOI:
10.1371/journal.pmed.1002932
2019 Nobel Prize In Physics: Evolution Of The Universe And Discovery Of Exoplanet Orbiting Solar-Type Star
October 8th, 2019: Nobel Foundation
The Royal Swedish Academy of Sciences has decided to award the Nobel Prize in Physics 2019 "for contributions to our understanding of the evolution of the universe and Earth's place in the cosmos" with one half to James Peebles of Princeton University, USA, "for theoretical discoveries in physical cosmology" and the other half jointly to Michel Mayor of the University of Geneva, Switzerland, and Didier Queloz of the University of Geneva, Switzerland, and the University of Cambridge, UK, "for the discovery of an exoplanet orbiting a solar-type star."
New perspectives on our place in the universe
This year's Nobel Prize in Physics rewards new understanding of the universe's structure and history, and the first discovery of a planet orbiting a solar-type star outside our solar system.
James Peebles' insights into physical cosmology have enriched the entire field of research and laid a foundation for the transformation of cosmology over the last fifty years, from speculation to science. His theoretical framework, developed since the mid-1960s, is the basis of our contemporary ideas about the universe.
The Big Bang model describes the universe from its very first moments, almost 14 billion years ago, when it was extremely hot and dense. Since then, the universe has been expanding, becoming larger and colder. Barely 400,000 years after the Big Bang, the universe became transparent and light rays were able to travel through space. Even today, this ancient radiation is all around us and, coded into it, many of the universe's secrets are hiding. Using his theoretical tools and calculations, James Peebles was able to interpret these traces from the infancy of the universe and discover new physical processes.
The results showed us a universe in which just five per cent of its content is known, the matter which constitutes stars, planets, trees -- and us. The rest, 95 per cent, is unknown dark matter and dark energy. This is a mystery and a challenge to modern physics.
In October 1995, Michel Mayor and Didier Queloz announced the first discovery of a planet outside our solar system, an exoplanet, orbiting a solar-type star in our home galaxy, the Milky Way. At the Haute-Provence Observatory in southern France, using custom-made instruments, they were able to see planet 51 Pegasi b, a gaseous ball comparable with the solar system's biggest gas giant, Jupiter.
This discovery started a revolution in astronomy and over 4,000 exoplanets have since been found in the Milky Way. Strange new worlds are still being discovered, with an incredible wealth of sizes, forms and orbits. They challenge our preconceived ideas about planetary systems and are forcing scientists to revise their theories of the physical processes behind the origins of planets. With numerous projects planned to start searching for exoplanets, we may eventually find an answer to the eternal question of whether other life is out there.
This year's Laureates have transformed our ideas about the cosmos. While James Peebles' theoretical discoveries contributed to our understanding of how the universe evolved after the Big Bang, Michel Mayor and Didier Queloz explored our cosmic neighbourhoods on the hunt for unknown planets. Their discoveries have forever changed our conceptions of the world.
James Peebles
, born 1935 in Winnipeg, Canada. Ph.D. 1962 from Princeton University, USA. Albert Einstein Professor of Science at Princeton University, USA.
Michel Mayor
, born 1942 in Lausanne, Switzerland. Ph.D. 1971 from University of Geneva, Switzerland. Professor at University of Geneva, Switzerland.
Didier Queloz
, born 1966. Ph.D. 1995 from University of Geneva, Switzerland. Professor at University of Geneva, Switzerland and University of Cambridge, UK.
Prize amount: 9 million Swedish krona, with one half to James Peebles and the other half jointly to Michel Mayor and Didier Queloz
Future Intent: Would You Let An Automated Car Do The Driving?
October 8, 2019: Queensland University of Technology
Would you be comfortable taking a nap in the driver's seat while your fully automated car did the driving?
QUT researchers in Brisbane, Australia, have released the results of two new studies that looked at drivers' willingness to one day embrace automated vehicle technology.
Associate Professor Ioni Lewis from QUT's Centre for Accident Research and Road Safety-Queensland (CARRS-Q) was co-chief investigator in an international study that surveyed 1563 drivers across Australia, France and Sweden about their intentions -- or otherwise -- to one day have a Level 4 automated car that did the driving for them.
"Under international standards, a Level 4 automated car is a high automation vehicle that can completely drive itself," she said.
"Together with colleagues in France and Sweden, we surveyed members of the general public across the three countries and asked them about their intentions to adopt this sort of technology in the future.
"We found French drivers were more keen to embrace automated cars than drivers in Australia and Sweden.
"France has been trialling automated cars for several years and is a world leader, so we think this increased level of community exposure to these cars may have contributed to the differences in intentions found between the countries.
"We also wanted to identify the psychological reasons behind people's intentions. In France and Sweden, people's 'attitude' (their emotions and beliefs) toward these vehicles was the biggest predictor but in Australia it was 'performance expectancy', which reflected how much they thought a highly automated vehicle would actually assist them.
"Realistically, we are still some time away from Level 5 cars, which completely drive themselves and don't even need a steering wheel. At the moment people can buy up to Level 2 cars -- these are vehicles that still require a driver but can do some basic tasks, like braking, by themselves. But it's important to understand driver perceptions and intentions now as we plan for the future."
Dr Sherrie-Anne Kaye is another QUT researcher looking at what drivers think of driverless cars and was the other chief investigator in the international survey.
She is a Research Fellow (Advanced Technologies) with CARRS-Q and also led another Queensland-specific survey.
"The Queensland study surveyed 505 drivers on what they perceived to be the advantages and disadvantages of automated cars," she said.
"They reported quite a few advantages, including that these cars would make driving easier for elderly people and people with disabilities, reduce the human errors that contribute to crashes, and enable people to multi-task during their commutes.
"But some of the common concerns included possible technology malfunctions, hacking and privacy issues, who was legally liable, problems with mixed traffic environments (automated and non-automated vehicles) and losing the enjoyment of driving a car themselves.
"The perceived barriers to one day driving an automated car included the high cost, a lack of trust and control, safety (for themselves and others) and current legislation."
With automated vehicle trials now getting underway in Australia, law-makers are also getting ready for the new technology.
Australia's National Transport Commission (NTC) is currently revising the country's laws to allow automated vehicles to operate safely and legally on Australian roads, and look at implications for areas like motor accident injury insurance.
By 2020 the NTC aims to have an end-to-end system of regulation for automated vehicles in Australia.
The Society of Automotive Engineers (SAE) sets the internationally-recognised standard outlining levels of driving automation.
There are six levels, ranging from Level 0 to 5.
Level 0 (No Automation) -- The driver is in charge of all the driving but the car can provide warnings about the environment.
Level 1 (Driver Assistance) -- The driver does all the driving with some basic help like automatic emergency braking.
Level 2 (Partial Automation) -- The car can automatically steer, accelerate and brake in limited situations but the driver must stay fully alert, even when the vehicle is driving.
Level 3 (Conditional Automation) -- The car can take full control of steering, acceleration and braking under certain conditions and the driver has to be ready to take over if needed.
Level 4 (High Automation) -- These cars can assume all driving tasks in nearly all conditions without any driver attention. Drivers can 'tune out' and do other things, even take a nap. But, with notice, they have to be able to take over if neded.
Level 5 (Full Automation) -- No steering wheel required! These cars do everything and have no driver, just passengers. Think robot taxi.
Both QUT studies were recently presented at the 2019 Australasian Road Safety Conference in Adelaide, Australia.