Inbox and Environment News: Issue 420
September
8 - 14, 2019: Issue 420
Full Moon Market Set To Rock, Roll And Fix Those Tummy Rumbles
A few things about the Full Moon Markets on at Barrenjoey High School on Friday 13th September from 5pm
There are two rides
- The Cliff Hanger – like a big slide – cost will be $1 a ride
- Bucking Bronco - $2 a ride – longest ride will win $50. No riding backwards this year !
There will be food stalls and market stalls. Incredible Music on the main stage.
It is all outside on the basket ball courts and surrounds.
Spooky Forest to scare you.
Fireworks at 8.45pm.
Entry via Tasman Road Gates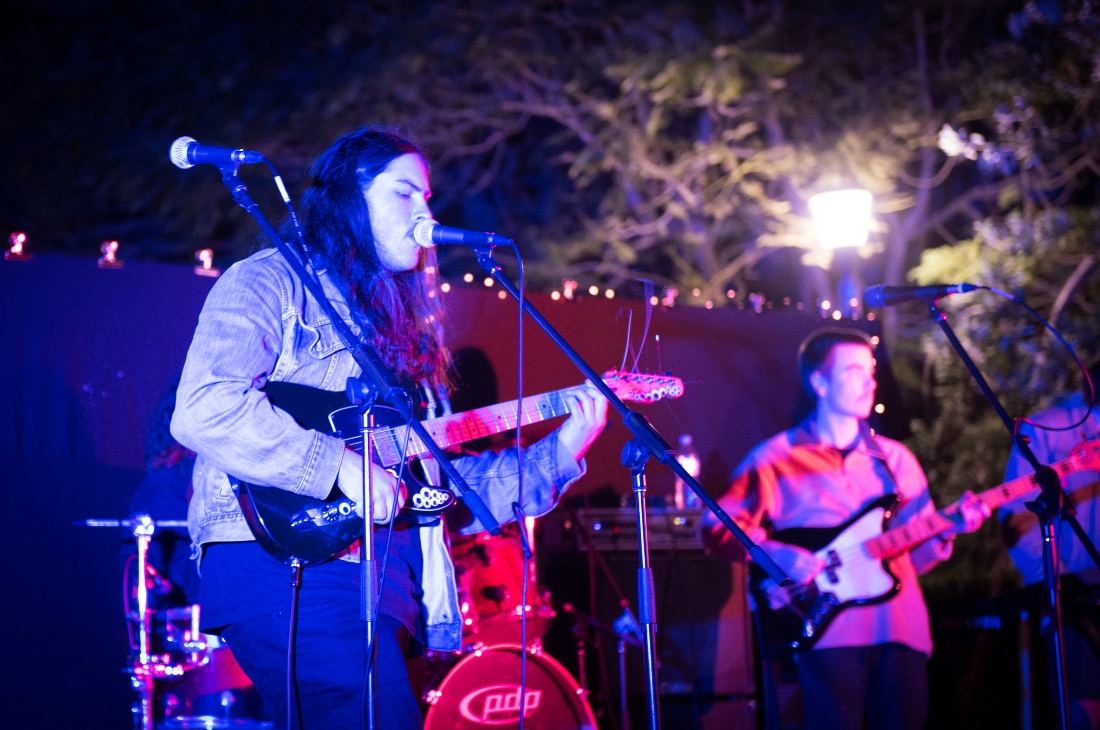 Liquid Time at 2018 BHS Full Moon Market - Sally Mayman photograph
A Walk Through The Warriewood Wetlands
by Pittwater EcoWarriors: August 2019
Possum Bridge Installed
Friday September 6th, 2019
Very happy to see a Possum overpass is now in place on Wakehurst. Well done to the NSW Roads and Maritime Services and the Sydney Wildlife volunteers working on this for so long.
And thank you to Margaret G Woods for photos: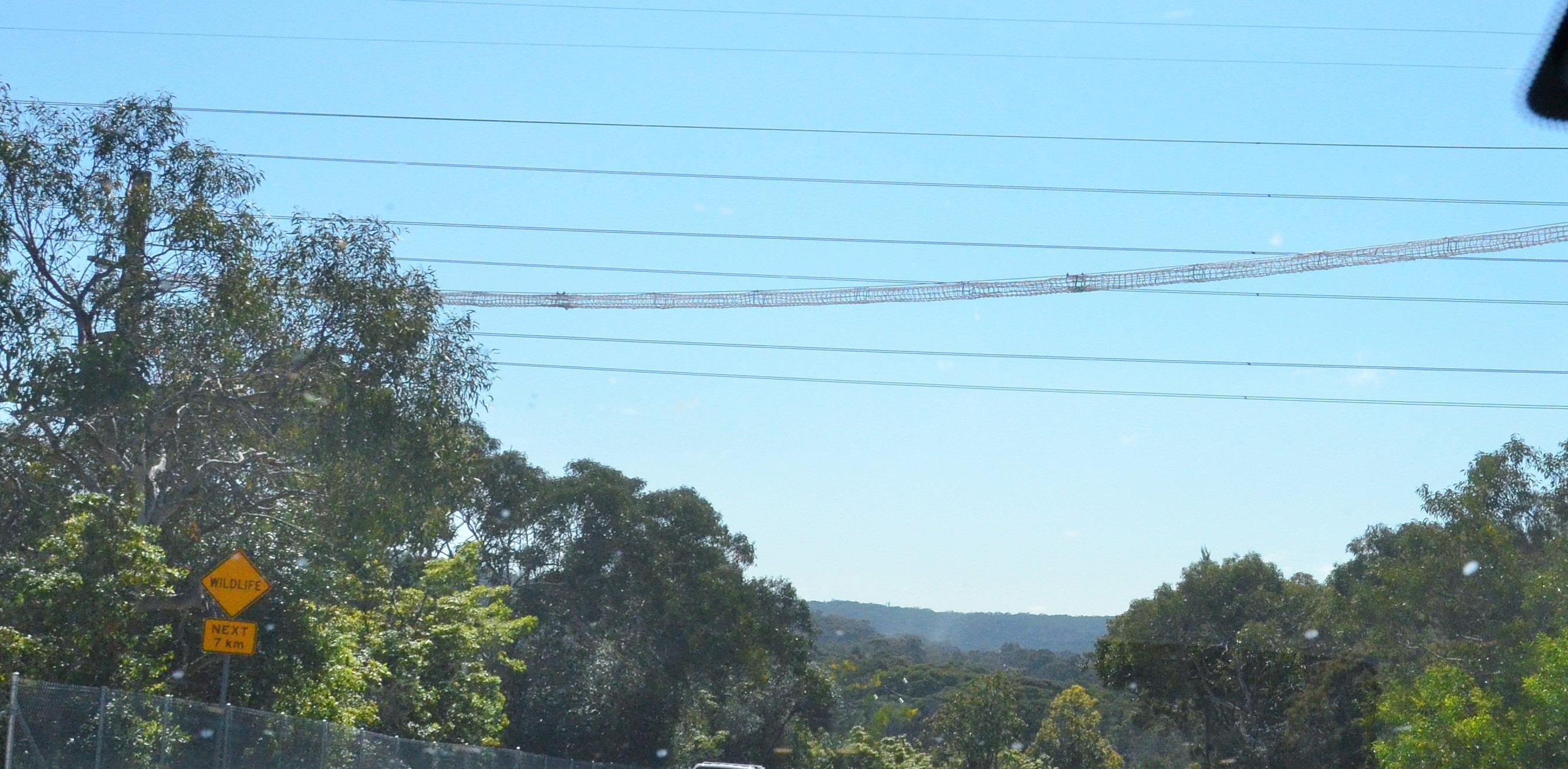 Ultimate Frisbee Champions Descend On Nolan Reserve
Member for Manly James Griffin has welcomed the start of the Ultimate Frisbee NSW Mixed Championships which will descend on Nolan Reserve, North Manly across Saturday 7th and Sunday 8th of September.
The best players from NSW and Australia will fight it out for the NSW Mixed Championship title, with a special showcase juniors game between Manly and South-west Sydney taking place on Saturday at 12:20pm.
Earlier this week Mr Griffin met with the Manly Ultimate Frisbee team at Keirle Park to show his support and learn some new skills.
"Combining elements of netball, touch football and gridiron, Ultimate Frisbee is a great non-contact sport that is growing on the Northern Beaches," Mr Griffin said.
"It's been great learning some techniques from some of Manly's finest, and who will be leading by example this weekend down as Nolan Reserve."
"I encourage everyone to get down to Nolan Reserve this weekend to support Manly Ultimate as they look to secure the NSW Mixed Championship title."
Ultimate Frisbee is a non-contact, self-refereed sport, can be played single gender or mixed, low cost and teaches sportsmanship and fair play. It is played in over 30 countries worldwide.
On October 16 the Manly Mixed Juniors Summer League will begin at Millers Reserve in Manly Vale. Both high schools boys and girls are welcome and registration is now open, costing only $60 for the summer season (October to March 2020).
Players can use the NSW Government's Active Kids voucher, which provides $100 vouchers for parents, guardians and carers of school-enrolled children towards sport and active recreation costs each year.
Congratulations
Congratulations to ex Barrenjoey High School student Kirsten Milenko, young composer, who will receive the prestigious commission of the Roche Young Commissions program for 2021.
Kirsten was selected by Wolfgang Rihm, the Artistic Director of the Lucerne Festival Academy on Monday this week, 2nd of September.
Kirsten will write a work for orchestra, to be completed by 2021, which she will then revise and rehearse with Rihm and the Orchestra of the Lucerne Festival Academy in the summer of 2020. The world premieres of each of their works will take place as part of the 2021 Summer Festival.
Roche Commissions is a unique collaboration between Roche, the Lucerne Festival and the Lucerne Festival Academy. Since 2003, Roche biannually commission a new musical work from a renowned contemporary composer, on the recommendation of the artistic directors of the Lucerne Festival.
Rather than commissioning works that will cater to mainstream fashions or focusing on current popular appeal, Roche Commissions aims to enable musical works which venture beyond the conventional and which provide a source of intellectual stimulation and challenge. The composer interacts with several leading Roche scientists and after two years the commissioned work is premiered at the Lucerne Festival in summer.
The roots of this ground-breaking initiative stem from a partnership between Roche, the Cleveland Orchestra and Carnegie Hall which is now continued by the unique collaboration between Roche, Lucerne Festival and Lucerne Festival Academy.
Kirsten Milenko with Mr.
Wolfgang Rihm
Take Your Shot In Grandparents Day Photo Comp
Entries are now open for photos that showcase connections between generations.
The hunt is on for budding photographers to enter the 2019 Grandparents Day photography competition.
The competition, run by the NSW Department of Communities and Justice, aims to foster relationships between younger and older generations by creating and capturing special moments together.
Students from Kindergarten to Year 12 are encouraged to enter the school student category with any photo they've taken of a grandparent or grand friend.
The winning photographer will be invited to Parliament House NSW to meet the Minister and be awarded their prize.
Entries for the 2019 Grandparents Day photo competition close on Sunday 15 September. Enter here
NSW Grandparents Day is an annual celebration of the contributions grandparents make to their families and communities, recognising the diversity of grandparent relationships across the state.
It is celebrated every year on the last Sunday in October and in 2019 will be celebrated on 27 October.
Grandparents Day aims to foster intergenerational learning and offers older people ongoing opportunities to participate in their local communities, as grandparents, grand friends, kin, and those who take on the role of a grandparent in their family or community are celebrated.
Narrabeen Rock Pool Now Re-Opened
Narrabeen Rockpool is now Officially Re-Opened - Time to start training for Swimming to start back in October!!
Narrabeen Amateur Swimming Club
Narrabeen Amateur Swim Club has been part of the community for over 50 years. Events are held each year in Summer from October until March every Saturday morning starting at 9am. There are both senior and junior events ranging from 50m to 200m and also specialised 25m races for juniors. After the events on Saturdays a BBQ is available at our Club House overlooking North Narrabeen rock pool. Commencing after Christmas we also have a 400m race to be held on Thursday nights at 6pm.
New Membership - $60 per adult, $40 per child
Family Membership (4 people) - $120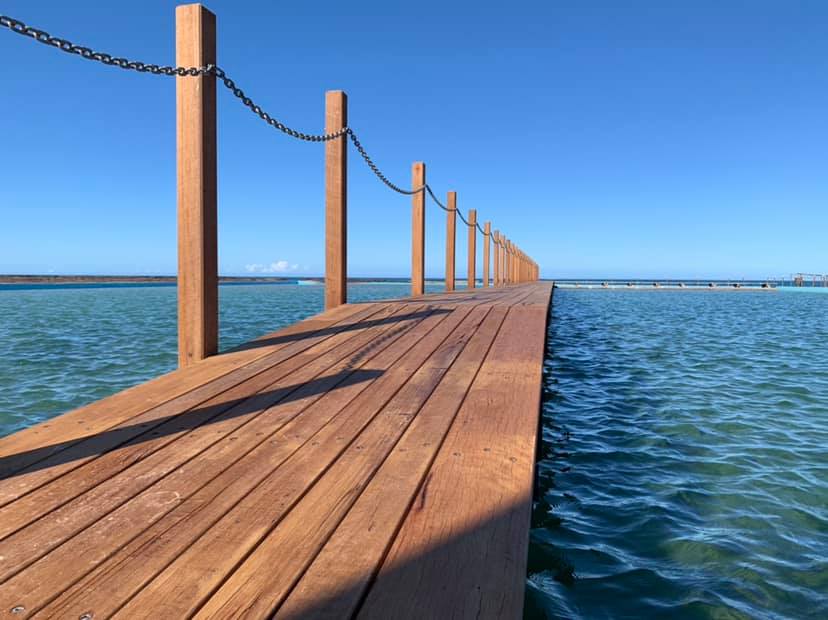 Avalon Bilgola Swimming Club
Also starting their Summer Season in October will be the Avalon Bilgola Swimming Club. All swimmers are required to register, registration covers your insurance.
Registration fees are $40 for the swimming season October – March.
Existing members will be supplied with a prefilled form on which they can correct any details that may have changed from last season.
New members can collect a form from the pool deck on race days of download one using the link below.
Members who are over the 18yrs without close child members (child or grandchild) in the club are required to obtain a NSW Working with Children Check.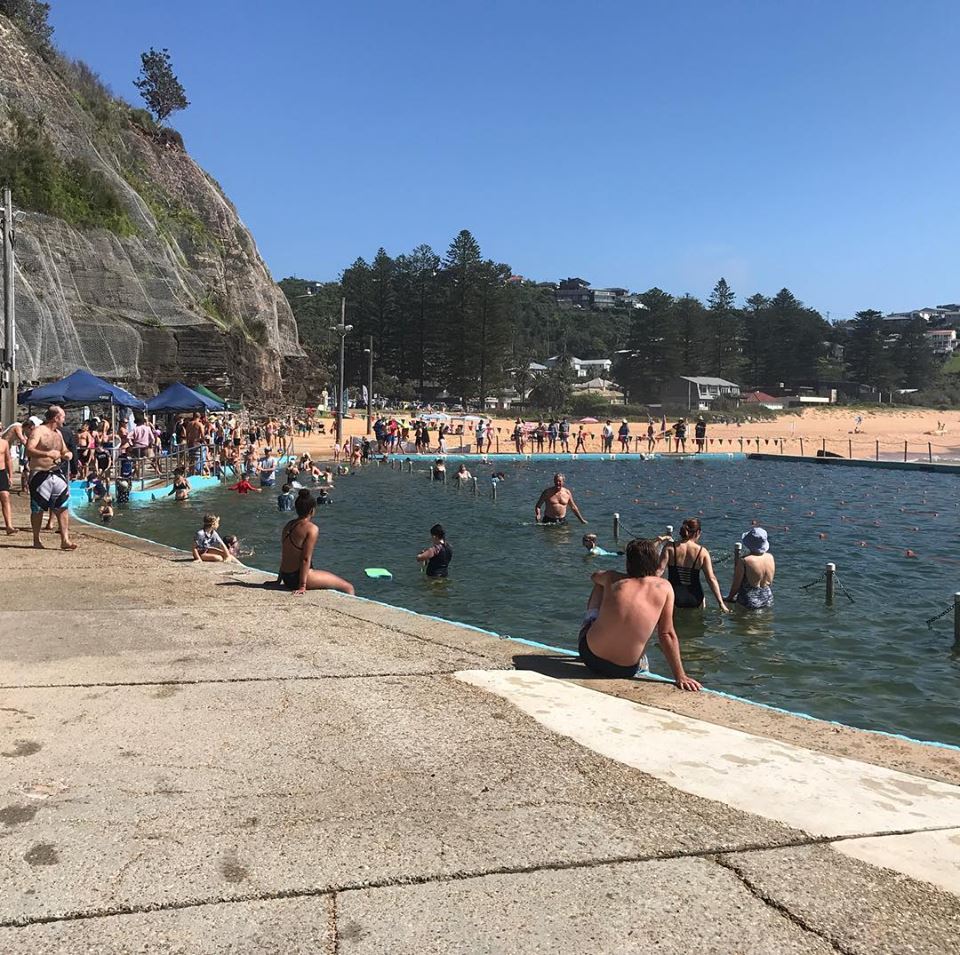 Apprenticeships And Traineeships Info
Are you going to leave school this year?
Looking for an apprenticeship or traineeship to get you started?
It lists the group training organisations (GTOs) that are currently registered in NSW under the Apprenticeship and Traineeship Act 2001. These GTOs have been audited by independent auditors and are compliant with the National Standards for Group Training Organisations.
If you are interested in using the services of a registered GTO, please contact any of the organisations listed here:
There are also some great websites, like
1300apprentice
, which list what kind of apprenticeships and traineeships they can guide you to securing as well as listing work available right now.
Southern Lights Time
Perhaps you saw some news earlier this week about the Southern Aurora that lights up the night sky of Tasmania, Victoria and even into New South Wales.
While all these places are great to see the Southern Aurora, the best place is Antarctica.
This week Antarctic veterans celebrated 65 years since the opening of Mawson research station at the Australian Antarctic Division on Friday September 6th, 2019.
Mawson is one of Australia's three permanent research stations in Antarctica, and is the longest continuously operating station south of the Antarctic Circle.
Some 36 veterans from the 1954 to 1965 era, and other Australian National Antarctic Research Expeditions (ANARE) members who once called Mawson home, gathered to reminisce and learn more about life on the continent today.
Acting Director, Mr Rob Bryson, reflected on the changes since the early years of Australian Antarctic exploration, when much of the Antarctic continent had not been seen or mapped, huskies were a vital mode of transport and having a shower meant heating snow on a coal briquette stove.
But while much has changed some things remain the same, including the spirit of adventure, camaraderie and awe that Antarctica inspires amongst those privileged to visit.
For legendary ANARE surveyor, Syd Kirkby, the place and the people saw him return six times after his first winter in 1956-57.
"Even until the last day I stood in Antarctica, it could still stop me in my tracks," he said.
"To climb a mountain and look out across the Amery Ice Shelf, the Lambert Glacier, the extent of the Prince Charles Mountains and the Mawson escarpment disappearing 200 miles into the distance; it hit me that in all time no eyes had ever seen this. It was an astoundingly humble realisation."
Syd was only 21 when he joined ANARE in 1956, after impressing the Antarctic Division Director Phil Law with his "cheekiness", a shared interest in boxing, and his previous credentials working on the Great Sandy Desert expedition as a surveyor.
After a two hour interview with Law where they spoke "only about fighting" Syd began a career that saw him personally survey more Antarctic territory than any other explorer – including Scott, Shackleton and Mawson.
As the youngest member of the wintering team in 1956 Syd remembers being impressed by the men, many ex-servicemen, who knew about fear and weren't afraid to give things a go.
He was nicknamed the "Boy Bastard" by two ex-servicemen who took him under their wing.
"Later that year they held a ceremony and graduated me from being the Boy Bastard to being the 'Uncouth Youth'," he said happily.
"The next year I was nick-named 'Jungle' after the surveyor in the book 'The Ascent of Rumdoodle', who was always lost."
Just as Syd's older colleagues left a lasting and positive impression on him, former auroral physicist George Cresswell remembers the colleagues who made his 1960 winter at Mawson so memorable.
"Seeing blokes like Syd Kirkby and Ian Bird [electronics engineer] work so hard; I had great respect for them and I developed a good work ethic as a result," George said.
George joined ANARE for the adventure, after watching the movie 'South with Scott' as a young boy. His adventure started immediately with the unloading of the Dakota aircraft from the Thala Dan.
"We dragged the plane up the hill with the D4 tractors and then we all had to help put the wings on. There were 350 nuts and bolts for each wing and it was cold," he said.
George was also part of a four-person team trying to bring two tractor trains 300 miles from Binders Base to Mawson station.
Pretty cool!
But back to those lights; here are some that were filmed above China's Zhongshan Research Station in Antarctica a few days ago.
The green polar lights swirled and undulated, throwing light across the ice-covered ground.
The view was recorded by Chinese researchers who are on their 35th Antarctic mission at Zhongshan Research Station.
The aurora is a natural light predominantly seen in the high-latitude regions around the Arctic and Antarctic.
It is caused by disturbances in the magnetosphere by solar wind; a stream of charged particles escaping the Sun.
These disturbances are sometimes strong enough to alter the trajectories of charged particles, causing particles to precipitate into the upper atmosphere and emit light of varying colour and complexity.
Primary Schools Tame The Bear Pit
This week the Bear Pit Public Speaking Competition celebrated its 11th consecutive year at the Parliament of New South Wales, hosted by Member for Manly James Griffin and showcasing the primary schools of the Manly electorate.
Founded in 2009, the public speaking competition is held in local schools from Seaforth to Curl Curl and concludes with the grand final taking place in the Legislative Assembly chamber at the Parliament of New South Wales.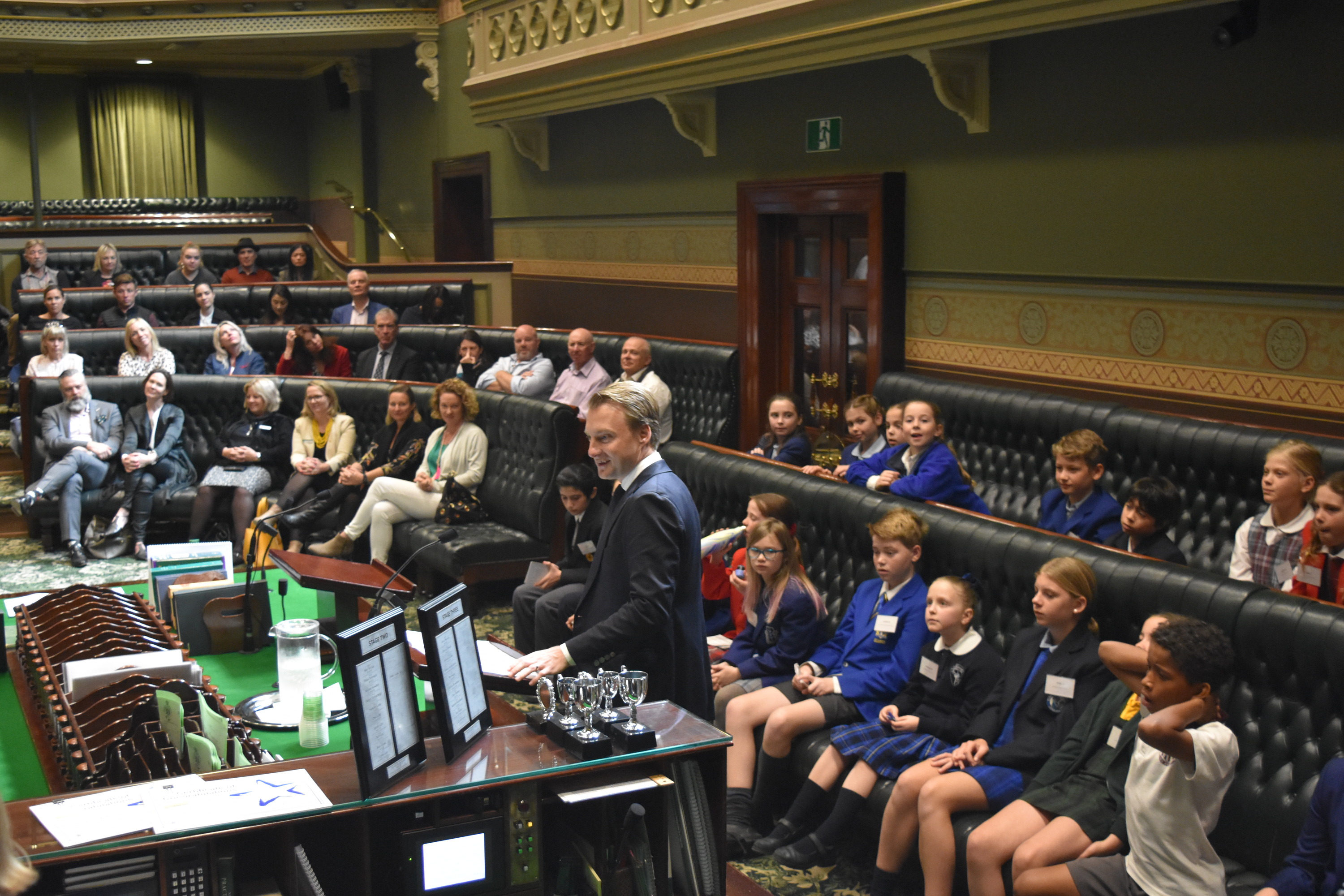 Member for Manly James Griffin recognised the incredible talents of the young speakers.
"We can all be immensely proud of the talent, passion and maturity of our young people who participate in the Bear Pit competition," Mr Griffin said.
"As I said to them, they lifted the quality of debate and behaviour in the chamber that would have made the Speaker of the Parliament very happy. Most importantly, they did themselves, their schools and their families proud."
The competition aims to develop public speaking skills amongst all primary school-aged students, as well as develop effective listening skills, encourage confidence and ability to speak in front of an audience, as well as promote skills of students who have a particular talent for public speaking.
Students chose one of three topics which they first presented to their class, followed by their year group and a school-wide competition to then qualify for the finals held at Parliament House.
Stage 3 (years 5 and 6) winners and their topics were:
1st Place – Charlize Short, Seaforth Public School
What it means to be brave
2nd Place – Kingston Ssekiranda, Harbord Public School
What it means to be brave
Highly Commended – Will Farrer, Manly West Public School
What is means to be brave
Highly Commended – Dante Mulqueeny, Balgowlah North Public School
What it means to be brave
Stage 2 (years 3 and 4) winners and their topics were:
1st Place – Edie Gillett, St Luke's Grammar School
If I had three wishes, what would they be?
2nd Place – Rydar Green, Manly Village Public School
If I was an author of a book, I'd write about
Highly Commended – Sienna Cole, St Kieran's Catholic Primary School
If I had three wishes, what would they be?
Returning judges to this year's finals at Parliament House were Vicki Treble, former Principal at Balgowlah North Public School, and Pauline Gilchrist, Speechcraft Chair of District 70 and 90 Toastmasters. They were joined by two guest judges, including Michael Christensen, Editor of GQ Magazine Australia, and Miranda Wood, Assistant Editor of The Sunday Telegraph, who volunteered their time.
Curious Kids: Why Do We Cry?
August 2019: answered by Carly Osborn
Visiting Research Fellow, University of Adelaide



What makes us cry? – Claudia, age 7.5, Victoria.
Hi Claudia. Thank you for this very sensible question.
As you know, crying is something everyone does sometimes. Sometimes we get teary because our bodies are trying to clean a bit of dirt out of our eyes. But that's not really crying, is it? Crying has something to do with our emotions.
There's a connection between the part of our brain that feels emotions, and the ducts in our eyes where tears come out - so when we have a big feeling, we cry.
Doctors of medicine could tell you more about that. But I'm a doctor of another subject – the history of emotions. I learn about why people cry for different reasons, and it's my job to compare today with a long time ago.
Read more: Curious Kids: Why do tears come out of our eyes when we cry?
In Australia today, most kids cry when they're feeling sad, whether they're boys or girls. But once those kids become teenagers, boys seem to cry less often than girls do. This isn't because boys have different brains or tear ducts than girls. It's mostly because many Australian boys think crying is a bit embarrassing.
Maybe they've been told boys don't cry, or teased by their friends if they cry at school.
In fact, it is very normal for boys to cry. And crying hasn't always been seen as embarrassing or uncool.
About 500 years ago in England, crying was seen as really cool! One of the most famous stories at the time was about King Arthur.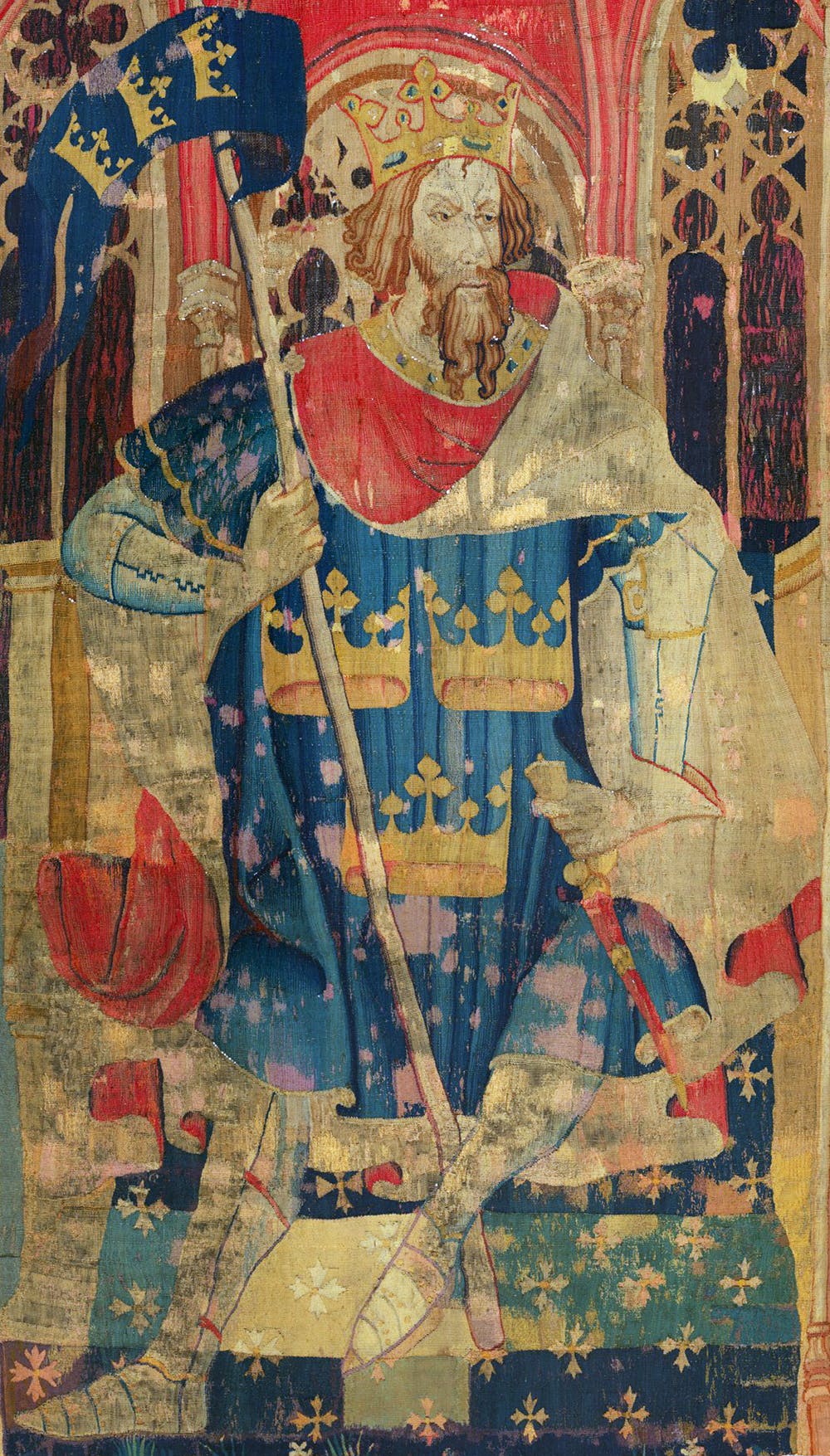 King Arthur was a big crier. Wikimedia
He was a great hero, and a lot of boys wanted to be like him. According to books and poems written at the time, King Arthur cried a lot. Crying showed everybody he had very strong, true feelings. Back then, people thought this made him a great man, and the lords and ladies in his court cried in public too.
Why we cry can also depend on where we live, and what our family is like.
If you live in a country where it's normal to express a lot of feelings in public, such as America, you are more likely to cry about things.
If you live in a country where people don't usually make a big show of how they feel, you probably won't cry as much, even if you're feeling sad on the inside.
For example, in Japan, for a long time people tried not to cry. But lately in Japan, people are changing their minds about crying. Books and movies that are very sad are becoming popular. There are even crying clubs, where you can watch a sad movie with other people, have a good cry, and go home feeling better because you let out a lot of big feelings!
The same goes for families: if everyone at your house likes to share how they're feeling, and isn't embarrassed about crying or laughing or shouting or dancing, then you'll probably cry whenever you feel like it.
But if the people in your family don't usually show how they feel, then you will also learn to keep your feelings inside and not let them show by crying.
We cry to show our feelings
As you can see in these examples, crying isn't just something we do by ourselves. Quite often, crying is a way for us to show other people how we feel.
When you cry, your parents, teachers or friends know that you're having a big feeling. Then they can help you feel better with a hug, or a talk about your feelings.
Well, partly because our bodies are made that way. But also because crying is how people around us show their feelings, and we learn to show our feelings the same way. Crying helps us share and care.
And I think that's a wonderful thing.
______________________________________
This is an article from Curious Kids, a series for children. The Conversation is asking kids to send in questions they'd like an expert to answer. All questions are welcome – serious, weird or wacky!

This Curious Kids article was first published in
The Conversation
. Republished under Creative Commons licence.
September Is Biodiversity Month
Biodiversity Month is held in September each year and aims to promote the importance of protecting, conserving and improving biodiversity both within Pittwater and Australia and across the world.
.
Our Readers have shown they value the magnificent native birds and animals we are so lucky to have living here, and many residents contribute to restoring local reserves and habitat through volunteer work as Bush Carers.
.
However, more Australian native species are headed for extinction. We already have the highest rate of mammal extinctions in the world… in fact, we're the fourth worst for all animal extinctions globally. This month what can we all do as individuals to increase Pittwater's biodiversity and protect the original inhabitants?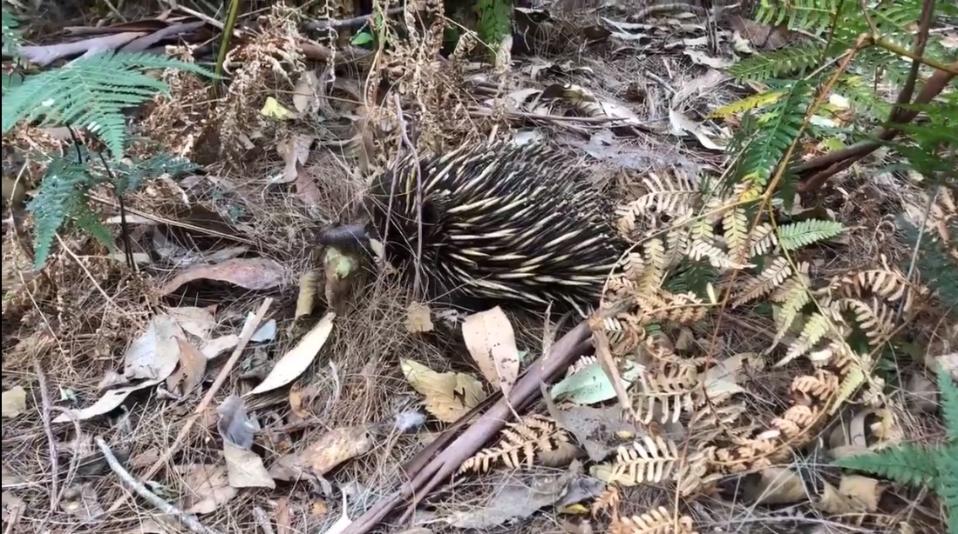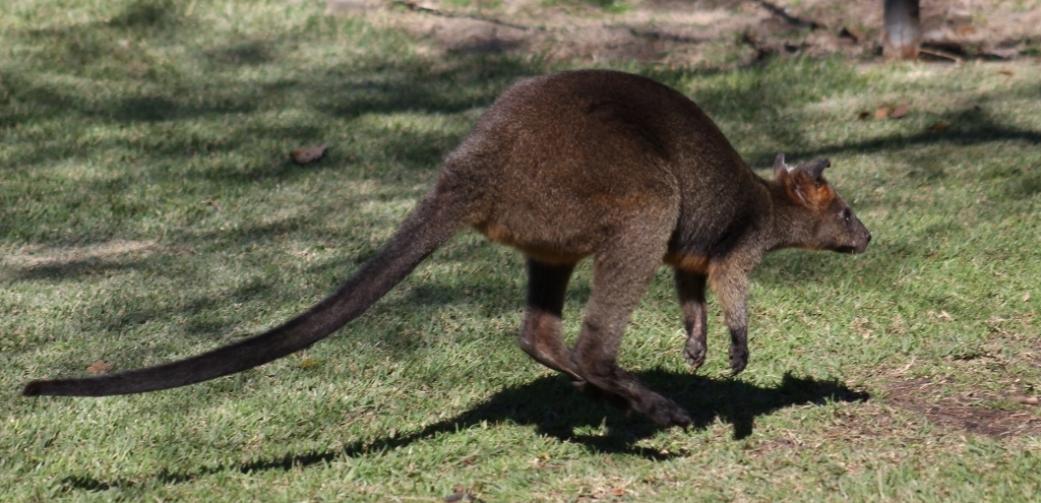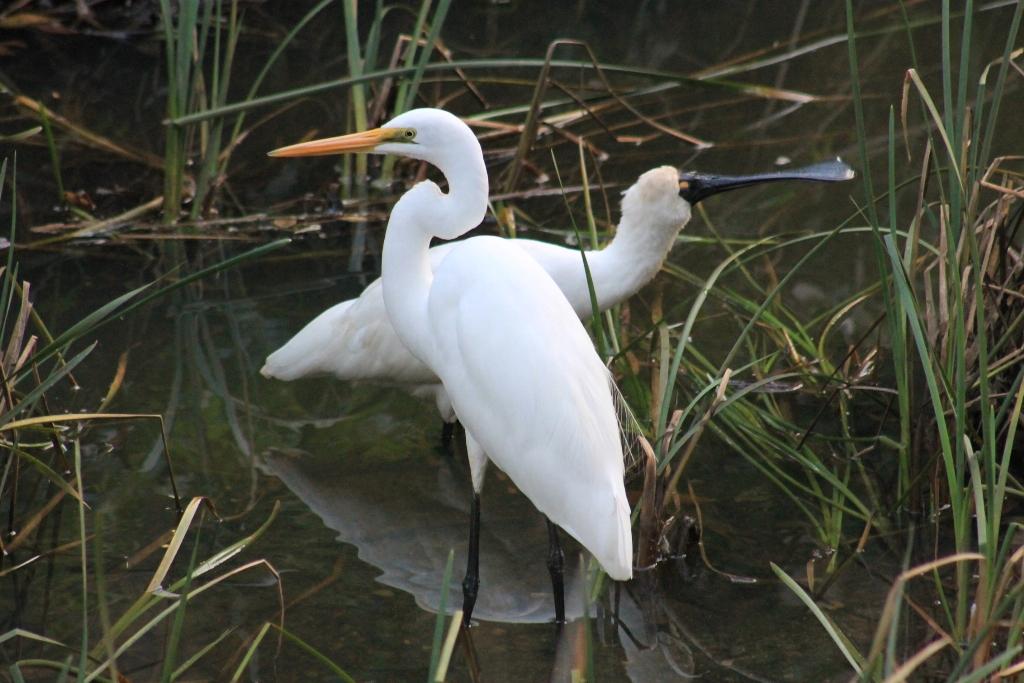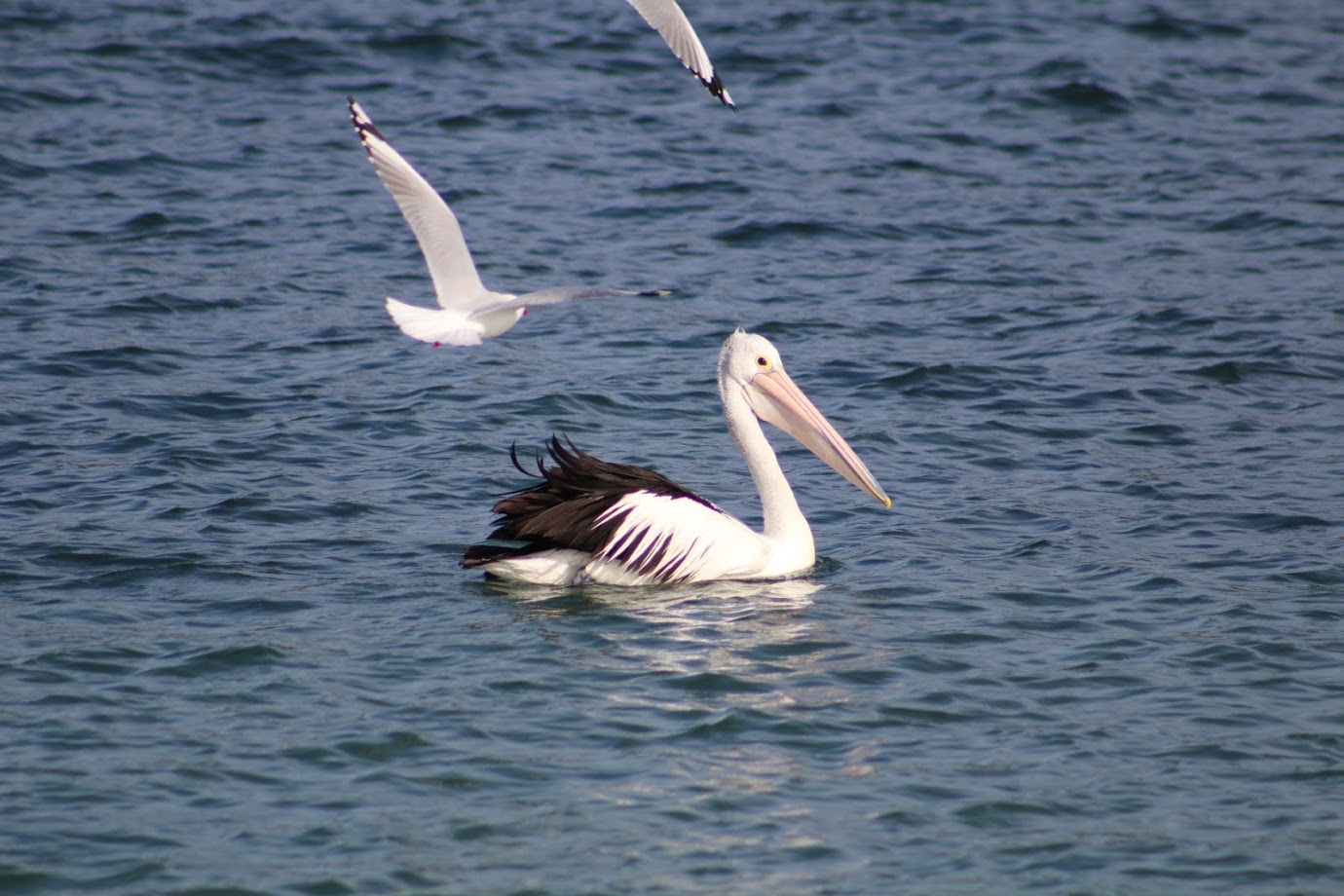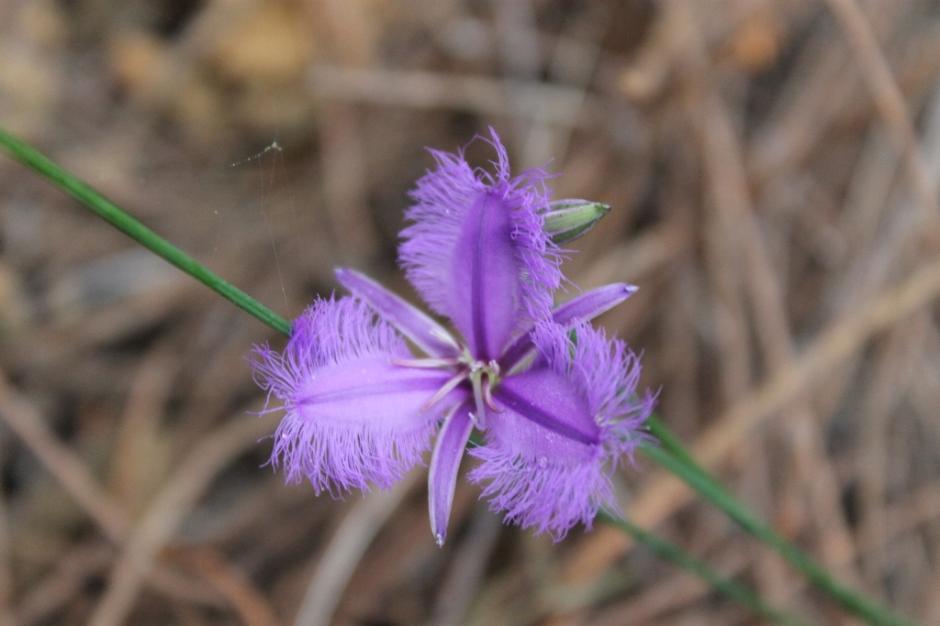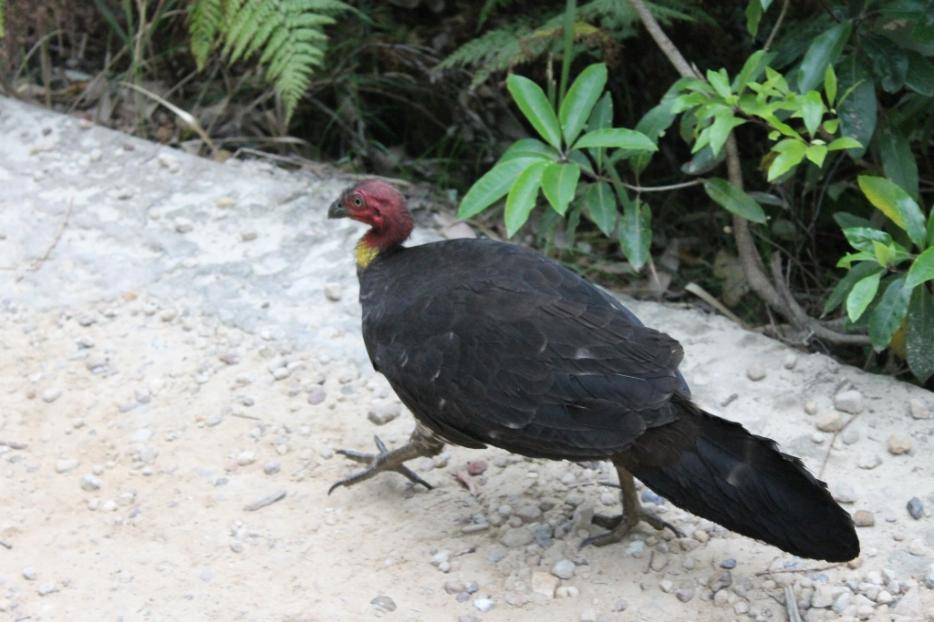 Photos: Echidna by Lynleigh Greig, Sydney Wildlife, Wallaby at Currawong by A J Guesdon, Egret and Spoonbill in Careel Creek by A J Guesdon, Pelican on Station Beach by A J Guesdon,
Fringed Violet (
Thysanotus tuberosus
) and
Bush Turkey (
Alectura lathami
)
on Barrenjoey Headland by A J Guesdon.
A New Duck-Billed Dinosaur
September 5, 2019: Hokkaido University
The dinosaur, whose nearly complete skeleton was unearthed from 72 million year old marine deposits in Mukawa Town in northern Japan, belongs to a new genus and species of a herbivorous hadrosaurid dinosaur, according to the study published in Scientific Reports. The scientists named the dinosaur Kamuysaurus japonicus.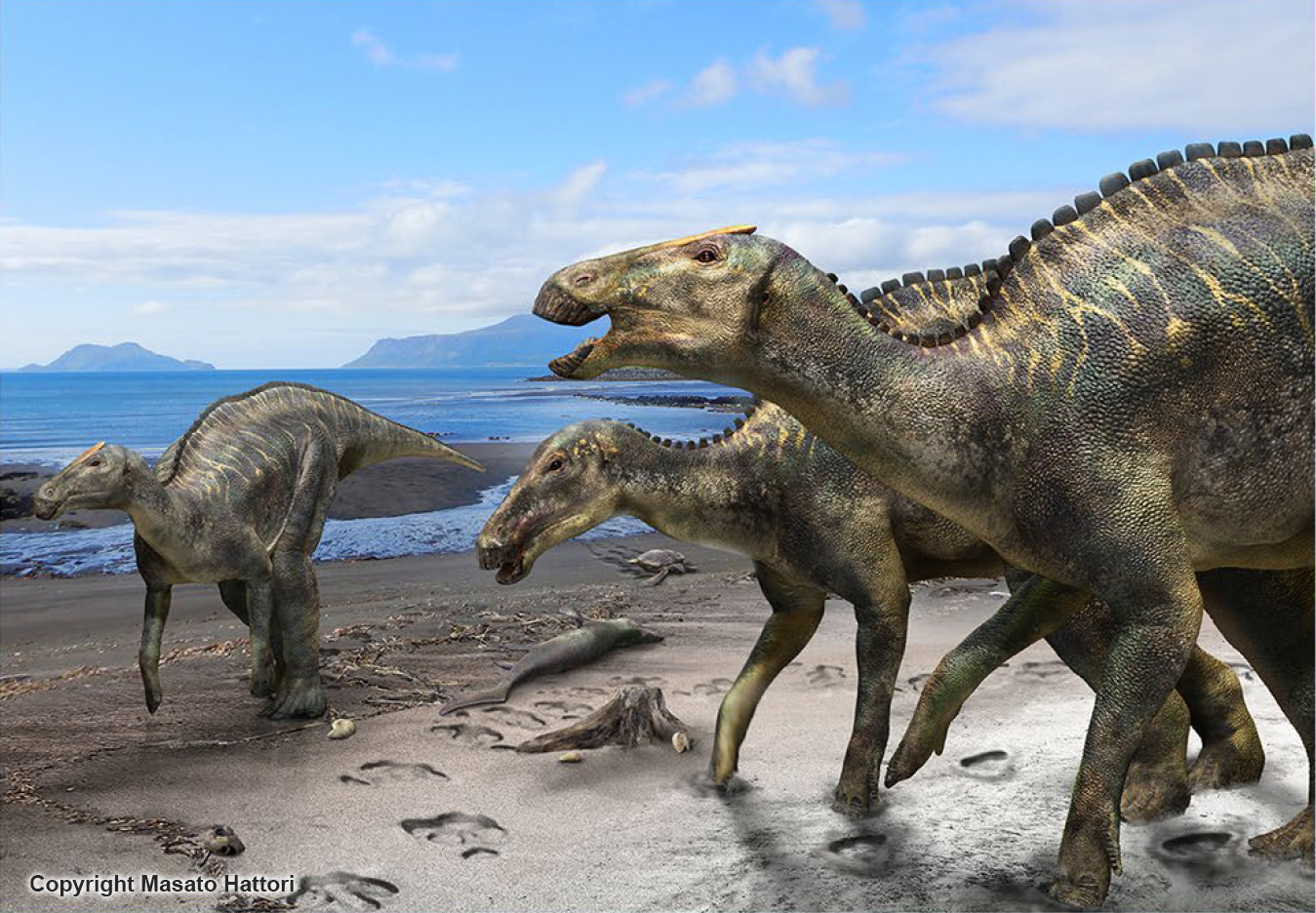 A partial tail of the dinosaur was first discovered in the outer shelf deposits of the Upper Cretaceous Hakobuchi Formation in the Hobetsu district of Mukawa Town, Hokkaido, in 2013. Ensuing excavations found a nearly complete skeleton that is the largest dinosaur skeleton ever found in Japan. It's been known as "Mukawaryu," nicknamed after the excavation site.
In the current study, a group of researchers led by Professor Yoshitsugu Kobayashi of the Hokkaido University Museum conducted comparative and phylogenetic analyses on 350 bones and 70 taxa of hadrosaurids, which led to the discovery that the dinosaur belongs to the Edmontosaurini clade, and is closely related to Kerberosaurus unearthed in Russia and Laiyangosaurus found in China.
The research team also found that Kamuysaurus japonicus, or the deity of Japanese dinosaurs, has three unique characteristics that are not shared by other dinosaurs in the Edmontosaurini clade: the low position of the cranial bone notch, the short ascending process of the jaw bone, and the anterior inclination of the neural spines of the sixth to twelfth dorsal vertebrae.
According to the team's histological study, the dinosaur was an adult aged 9 or older, measured 8 meters long and weighed 4 tons or 5.3 tons (depending on whether it was walking on two or four legs respectively) when it was alive. The frontal bone, a part of its skull, has a big articular facet connecting to the nasal bone, suggesting the dinosaur may have had a crest. The crest, if it existed, is believed to resemble the thin, flat crest of Brachylophosaurus subadults, whose fossils have been unearthed in North America.
The study also shed light on the origin of the Edmontosaurini clade and how it might have migrated. Its latest common ancestors spread widely across Asia and North America, which were connected by what is now Alaska, allowing them to travel between the two continents. Among them, the clade of Kamuysaurus, Kerberosaurus and Laiyangosaurus inhabited the Far East during the Campanian, the fifth of six ages of the Late Cretaceous epoch, before evolving independently.
The research team's analyses pointed to the possibility that ancestors of hadrosaurids and its subfamilies, Hadrosaurinae and Lambeosaurinae, preferred to inhabit areas near the ocean, suggesting the coastline environment was an important factor in the diversification of the hadrosaurids in its early evolution,
especially in North America.
Yoshitsugu Kobayashi, Tomohiro Nishimura, Ryuji Takasaki, Kentaro Chiba, Anthony R. Fiorillo, Kohei Tanaka, Tsogtbaatar Chinzorig, Tamaki Sato & Kazuhiko Sakurai.
A new Hadrosaurine (Dinosauria: Hadrosauridae) from the Marine Deposits of the Late cretaceous Hakobuchi formation Yezo Group, Japan
. Scientific Reportsvolume, 2019 DOI:
10.1038/s41598-019-48607-1
Endangered Wallabies' Population To Triple From NSW Government Program
Environment Minister Matt Kean has today announced the successful reintroduction of a critically endangered wallaby into a large feral predator proof fenced area within Pilliga State Conservation Area, near Narrabri.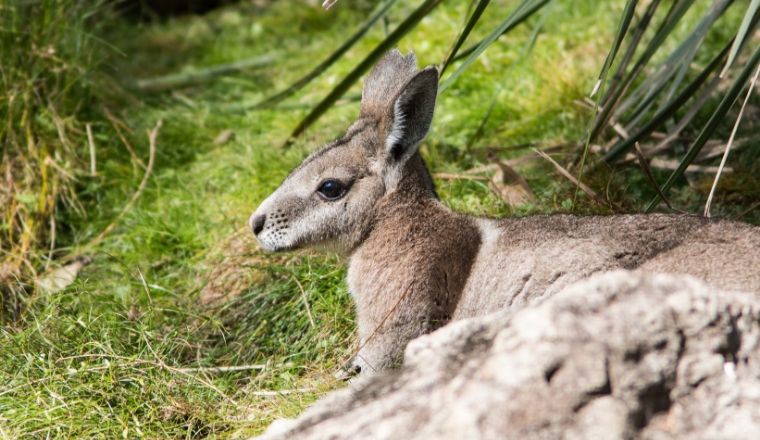 Bridled nail-tail wallaby (Onychogalea fraena)
Mr Kean said the releases are part of the NSW Governments ten-year Saving our Species program that would see the global population of Bridled Nail-tail Wallabies triple.
"Current estimates suggest there are 2,500 Bridled Nail-tail Wallabies in the world. Our NSW Government program will see that number boost to more than 6,000 – that's a massive boost to the global population," Mr Kean said.
"Australia has the worst mammal extinction rate in the world, but NSW has the opportunity to turn around our extinction and threatened species rates, by expanding our rewilding programs and focusing on eradicating feral species."
"It's not just about preserving what we have, it's about bringing back what we have lost. It makes me incredibly proud to see these amazing endangered Bridled Nail-tail Wallabies returning home to NSW."
The reintroduction was made possible through the collaboration of the NSW Government (National Parks and Wildlife Service), Queensland Government (Department of Environment and Science) the Bridled Nail-tail Wallaby Recovery Group and the
Australian Wildlife Conservancy
(AWC).
AWC Chief Executive Tim Allard said projects like this will see the future secured for this species.
"We need to take radical action now to stop more extinctions. The fact that only very recently, the Bridled Nail-tail Wallaby was thought to be extinct shows collaborative efforts can protect our natural heritage," Mr Allard said.
''We are proud of this project. AWC has a population at our Scotia Wildlife Sanctuary in western NSW, and this population, along with more from Queensland will see this species future secured."
The Bridled Nailtail Wallaby was once abundant across much of eastern Australia, however with the introduction of the feral cats and foxes, populations plummeted towards extinction. In the 1930s, it was thought to have been lost forever, with the last animal recorded in 1937.
However, in 1973 a fencing contractor spotted the unusual mammal which matched the description given in a feature story in a Women's Day magazine. The area he was working in is now Taunton National Park.
"It's not just about preserving what we have, it's about bringing back what we have lost.''
NSW Environment Minister Matt Kean said
It makes me incredibly proud to see these amazing endangered Bridled Nail-tail Wallabies returning home to NSW."
The NSW Government has committed $100million to secure populations of threatened species in the wild under the broader Saving our Species program, with a further $41.3 million for this specific project.
Under this project, 13 mammal species will be reintroduced to select national parks in western NSW, with Brush-tailed Bettongs and Numbats among the species still to come.
Mallee Cliffs and Sturt National Parks are also part of the program and further reintroductions will occur in these parks in the near future.
Bridled Nailtail Wallabies Returned To NSW National Park
Published on 3 Sep 2019 by Australian Wildlife Conservancy
33 Bridled Nailtail Wallabies, including eight pouch young, have been released into the feral predator-free area in the Pilliga as part of our ground-breaking partnership with the New South Wales Government.
Climate Change Is A Health Emergency
September 3rd, 2019: Australian Medical Association
The AMA has joined other health organisations around the world – including the American Medical Association, the British Medical Association, and Doctors for the Environment Australia – in recognising climate change as a health emergency.
At its August meeting in Canberra, the AMA Federal Council declared that climate change is real and will have the earliest and most severe health consequences on vulnerable populations around the world, including in Australia and the Pacific region.
The Federal Council Motion reads:
The Federal Council recognises climate change as a health emergency, with clear scientific evidence indicating severe impacts for our patients and communities now and into the future. The AMA commits to working with government agencies and other organisations to prioritise actions in line with the AMA's 2015 Position Statement on Climate Change and Human Health.
AMA President, Dr Tony Bartone, said today that the evidence is in on climate change - and it is irrefutable.
"The AMA accepts the scientific evidence on climate change and its impact on human health and human wellbeing," Dr Bartone said.
"The scientific reality is that climate change affects health and wellbeing by increasing the situations in which infectious diseases can be transmitted, and through more extreme weather events, particularly heatwaves.
"Climate change will cause higher mortality and morbidity from heat stress.
"Climate change will cause injury and mortality from increasingly severe weather events.
"Climate change will cause increases in the transmission of vector-borne diseases.
"Climate change will cause food insecurity resulting from declines in agricultural outputs.
"Climate change will cause a higher incidence of mental ill-health.
"These effects are already being observed internationally and in Australia. There is no doubt that climate change is a health emergency.
"The AMA is proud to join the international and local chorus of voices urging action to address climate change on health grounds," Dr Bartone said.
The AMA is calling on the Australian Government to:
Adopt mitigation targets within an Australian carbon budget.
Promote the health benefits of addressing climate change.
Develop a National Strategy for Health and Climate Change.
Promote an active transition from fossil fuels to renewable energy.
Establish a National Sustainable Development Unit to reduce carbon emissions in the healthcare sector.
The significant health impacts of climate change have been evident for some time. The AMA has held a position on climate change and health since 2004.
In 2015, the World Health Organisation rated climate change as "the greatest threat to global health in the 21st"
The Lancet Countdown on health and climate change's 2018 report and the Australia-specific report and the Intergovernmental Panel on Climate Change's 5 degrees report all outline the serious health effects of climate change, internationally and in Australia.
Australia-specific effects include:
Significant linear associations between exposure to higher temperatures and greater mortality in Sydney, Melbourne, and Brisbane.
Estimated annual productivity losses from heat stress of $616 per employed person in Australia.
2177 deaths from extreme weather events in Australia between 1900 and 2017.
An observed 13.7 per cent increase in the ability of Aedes aegypti (dengue-carrying mosquito) to transmit disease to humans in Australia from 1950-2016.
In April 2019, a group of Australian health and medical associations, including Doctors for the Environment, the Climate and Health Alliance, the Royal Australian College of Physicians, and the Australian Medical Students' Association wrote an open letter to all political parties emphasising the "significant and profound impacts climate change has on the health of people and our health system."
In June 2019, a group of 70 American health organisations, including the American Medical Association and the American College of Physicians, recognised climate change as a health emergency, releasing a call to action on climate, health, and equity.
In July 2019, the British Medical Association declared a climate emergency and committed to campaign for carbon neutrality by 2030.
Student Climate Strikers Rally On Friday 20 September!
This is your invitation to the third and biggest School Strike 4 Climate yet!
The massive student-led movement is building power around the world, and they're asking all of us to stand with them on 20 September for a day of high-impact global action.
In March, over 150,000 students and supporters across Australia striked for climate action. Since then, they're only stronger and more organised – capturing hearts and minds globally, and putting huge pressure on our leaders to step up.
Australia is in the thick of the climate crisis. Our emissions are increasing, and our governments refuse to stop massive new fossil fuel projects like Adani's coal mine.
Together, we can turn all this around. On 20 September, let's all stand with the students as they strike school and gather to demand climate action from our leaders here and around the world.
Everyone is invited. And everyone is needed. If you're an adult, join the students in solidarity!
In Australia, strikers are calling for Governments to commit to:
No new coal, oil and gas projects, including the Adani mine.

100% renewable energy generation & exports by 2030

Fund a just transition & job creation for all fossil-fuel industry workers & communities.
Australian School Strike 4 Climate Student Organisers said:
"Australia is already on the frontlines of the climate crisis. Our Government should be helping to transform our economy and society in ways that work for people and our planet. But instead, they are helping billionaire companies like Adani open the floodgates to new coal, oil and gas projects, which put all of us in the firing line of more dangerous climate impacts.
"History reminds us that politicians rarely lead. They need people powered movements to push them. By downing tools at a global scale, we'll show our politicians that all of us want climate justice, because the alternative is unthinkable,
"We're striking in solidarity with everyone who's being hurt by the climate crisis already and everyone who will be impacted if we don't act now: First Nations people, workers, young people, mining communities and more.
"Everyone is invited. Everyone is needed. On March 15, 1.6 million of us went on strike globally. On September 20, we're going even bigger. If you're an adult, please take the day off and invite your friends, workmates and families to join us."
Inspired by Swedish teenager Greta Thunberg, teenagers in regional Victoria kicked off the school strike movement in Australia last October, with 20,000 students striking nationally in November and then 150,000 in March. A larger attendance is expected on September 20 as concern about the climate crisis grows.
Unable to vote at the recent Federal Election, students are not deterred by the outcome, but committed to use the September strike to build a bigger, bolder movement to fight for climate justice.
To everyone who cares about a safe climate future, this is your invitation to join the Global #ClimateStrike on September 20 - people around the world standing up to confront the climate crisis when our politicians won't.
Australia is already on the frontlines of the climate crisis. Prolonged drought. Flash flooding. Catastrophic bushfires, severe cyclones and heatwaves. But just at the time when we need to ramp up climate solutions, we have elected a Government that wants to open the floodgates to new coal, oil and gas projects that put all of us at risk.
WHEN: September 20, 2019, 12pm - 2pm
WHERE: The Domain, Art Gallery Rd, Sydney (next to the Art Gallery of NSW)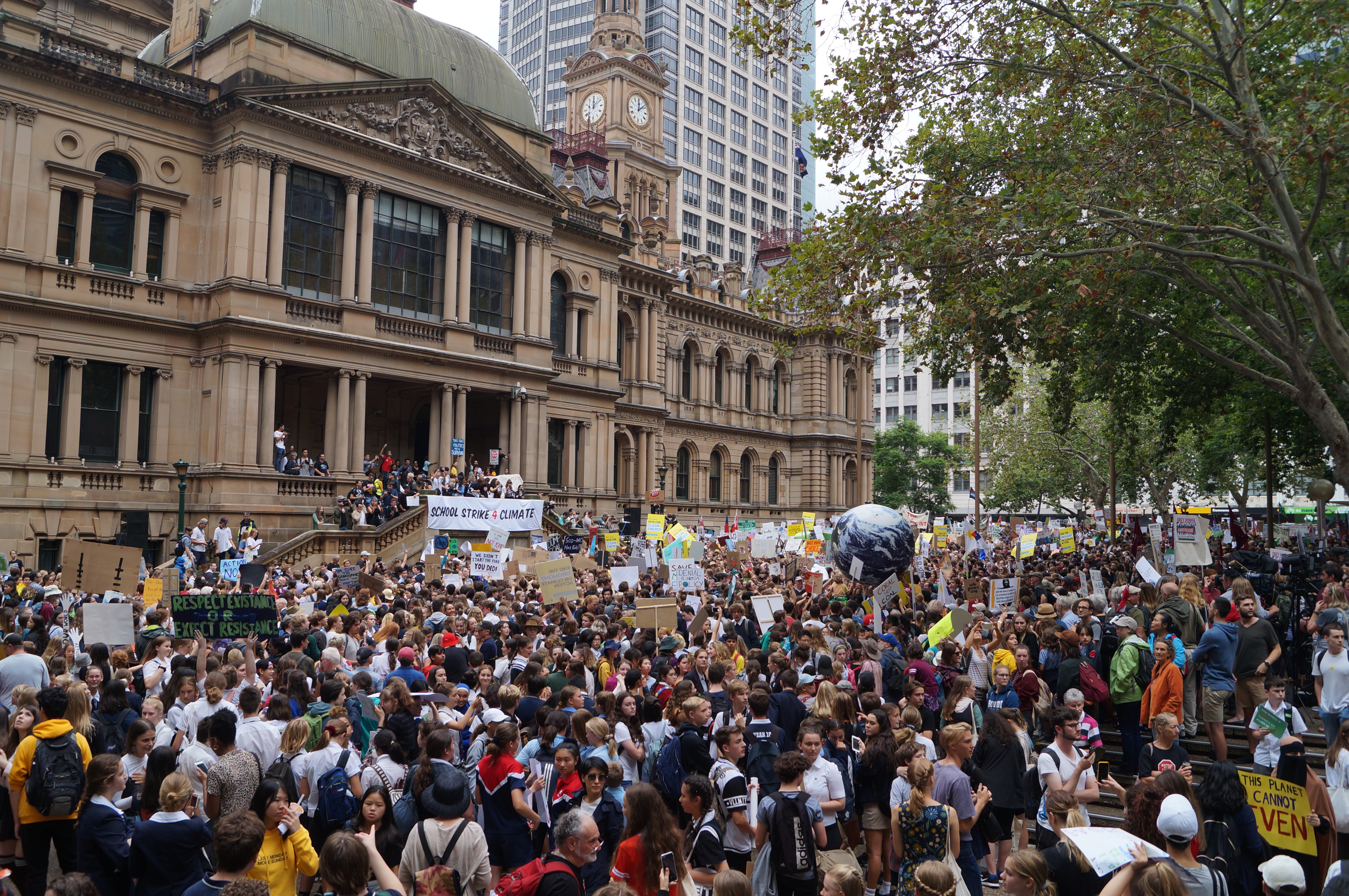 Native Birds In South-Eastern Australia Worst Affected By Habitat Loss
September 3, 2019: University of Queensland
New research has found that habitat loss is a major concern for hundreds of Australian bird species, and south-eastern Australia has been the worst affected.
The Threatened Species Recovery Hub study, featuring University of Queensland scientists, found that half of all native bird species
have each lost almost two-thirds of their natural habitat
across Victoria, parts of South Australia and
New South Wales.
Lead researcher, Dr Jeremy Simmonds, said the team looked at both threatened and non-threatened birds, including common species.
"
While more attention is usually paid to threatened species, common species, like many of our familiar fairy-wrens, pigeons and honeyeaters, are crucially important," Dr Simmonds said.
"Common species play a vital role in controlling insect pests and pollination and their decline through loss of habitat has implications for the health of ecosystems.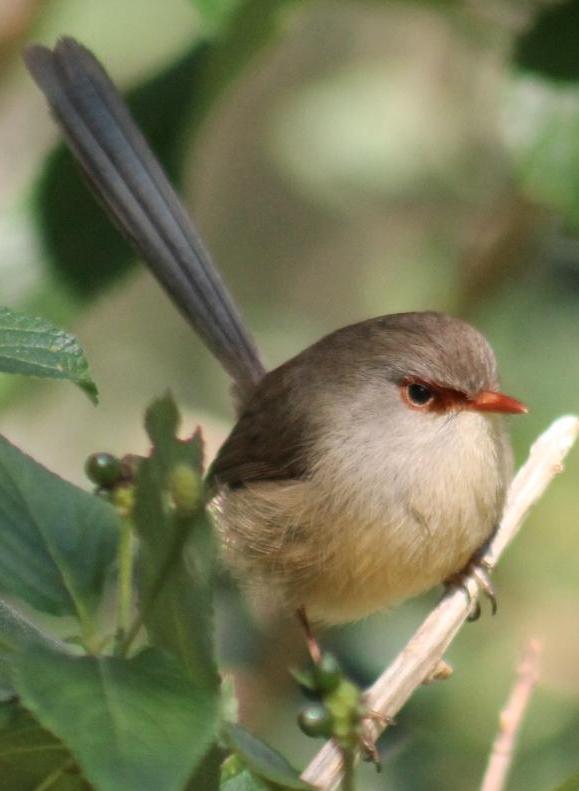 Fairy Wren, female, at Careel Bay Soccer Fields - A J Guesdon photo
"Along with feral and invasive species, habitat destruction is among the greatest threats facing biodiversity in Australia, so it is important to understand how big the problem of habitat removal is: our research developed a method to do this, called the Loss Index.
"We looked at how the amount of habitat available for each of Australia's 447 different land bird species had changed since 1750.
"In places like Queensland's south-east and the Wet Tropics, each hectare of forest cleared can affect up to 180 different native bird species.
"
Habitat loss has been particularly devastating for birds from south-east Australia; more than half of the 262 native birds in this region only have a small fraction of their natural habitat remaining in this part of the country.
"Northern Australia and Australia's arid zone have had the least habitat loss, as there has been much less vegetation clearing across that region.
"We also looked at different bird groups and found that Australia's parrot species are more impacted by habitat loss, compared with birds of prey, like eagles and owls.
Dr Simmonds said the index provided a tool for conservation managers and planners to better understand how habitat loss affects all birds, and not just the endangered ones.
"It helps to show that
every hectare of native vegetation that is removed chips away at remaining habitat for dozens and sometimes hundreds of species, including common species which typically do not receive conservation attention
," he said.
"The quality of the remaining habitat is often reduced, due to weeds, grazing and changed fire patterns, such as more and hotter fires, and this can further reduce the number and type of birds that an area can support."
The Loss Index can also be applied to other species like mammals or plants.
Jeremy S. Simmonds, James E. M. Watson, Alvaro Salazar, Martine Maron.
A composite measure of habitat loss for entire assemblages of species.
Conservation Biology, 2019; DOI:
10.1111/cobi.13331
Climate Change And Our Community Public Meeting
Hosted by One Eighty, Stop Adani Avalon, and Stop Adani Mackellar
Monday, September 16, 2019 at 7 PM – 9 PM
Avalon Beach Bowling & Recreation Club
Earlier this year, the City of Sydney declared a climate emergency, followed by North Sydney Council declaring the same.
Australia's current undertaking to reduce the impacts of global warming are predicted to increase global temperatures by 2–3°C, well above the 1.5°C Paris Agreement commitment to which Australia is party. The Bureau of Meteorology has noted significantly higher temperatures than usual this winter, with rainfall well below average. Climate change has never felt more real. An intangible concept is becoming increasingly palpable.
We are inviting all people—young and old, climate friends and foes—to join us for a conversation on September 16 about climate action.
We will have speakers from the Global Climate Strike and climate change advocacy groups, information about the School Strike and #StopAdani and will screen segments of Sir David Attenborough's 'Climate Change: The Facts' documentary.
A finalised agenda will be announced closer to the date.
Come and be informed. We all need to participate in the preservation of our one and only habitable planet!
Please invite as many friends and family as you wish.
Spring Fair
Hosted by Stony Range Regional Botanic Garden and Australian Plants Society Northern Beaches Group
Sunday, September 8, 2019 at 9 AM – 5 PM
Stony Range Regional Botanic Garden
810 Pittwater Road, Dee Why 2099
This year the theme is 'Back to the Bush'
Enjoy native plant sales and advice plus displays, children's activities, live native animals, walks, music, sculptures, photography displays, BBQ and coffee shop.
Come to Stony Range on Sunday 8th September from 9am – 3pm for our 'Back to the Bush' Spring Festival.
Enjoy the sounds of the didgeridoo in the bush and learn a little about our aboriginal heritage.
Children can make fantastic creatures from bush materials, have their face painted, win a prize in the quiz.
See live native animals and enjoy a display of frogs and tadpoles.
Plenty of native plants for sale as well as advice from members of the Australian Plants Society.
Bush food tasting and an opportunity to 'Grow your Own' indoor native plant.
Learn all about native bees and how to rescue injured wildlife.
Take a nature walk or sit by the stage and enjoy the music.
Wander the Sensory Track to find some sculptures or visit the Corkery Pavilion for the photographic display.
Visit the coffee shop for cake and brewed coffee.
And of course no day would be complete without a sausage sandwich for lunch from our volunteers!

Aussie Bread Tags Collection Points
Collecting bread tags enables us to provide wheelchairs that change the life of disabled people in need, as well as keeping the tags out of landfill to help to preserve the environment.
Bread Tags for Wheelchairs was started in South Africa in 2006 by Mary Honeybun. It is a community program where individuals and organisations collect bread tags, which are sold to recyclers. The money raised pays for wheelchairs for the less fortunate which are purchased through a local pharmacy. Currently about 500kg of bread tags are collected a month in South Africa, funding 2-3 wheelchairs.
We have been collecting bread tags nationally in Australia since September 2018 and now have more than 100 collection points across the country. In February 2019 we started local recycling through Transmutation - Reduce, Reuse and Recycle in Robe, SA, where our tags are recycled into products such as door knobs and bowls. Tags from some states are still sent to South Africa where a plastics company called Zibo recycles them into seedling trays.
These humble bits of polystyrene can make a real difference so get your friends, family, school, workplace and church involved. Ask school tuck shops and boarding school kitchens, child care centres, aged care facilities, hospitals, cafes and fast food outlets to collect for you - they get through a lot of bread!
All the information and signage for collecting or setting up a public collection point is
on our website
.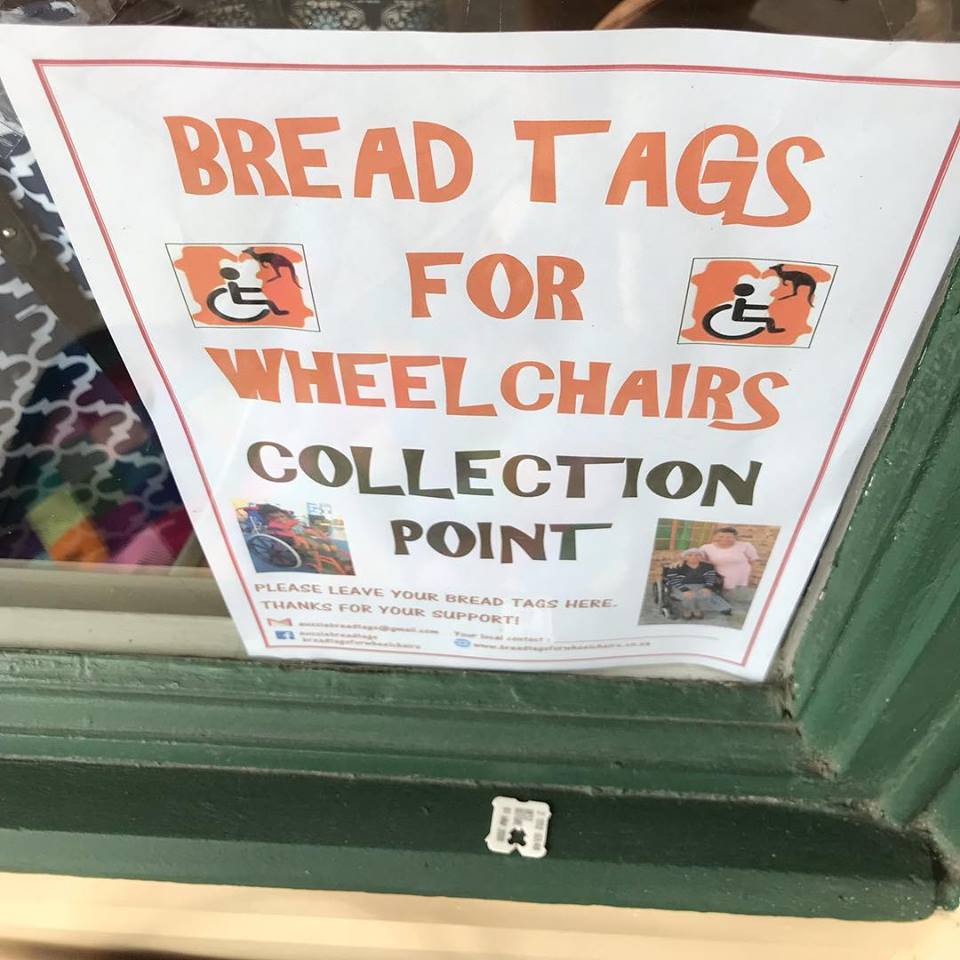 Muogamarra Nature Reserve Open Season
Muogamarra Nature Reserve is open for just 6 weekends, from Saturday 10 August to Sunday 15 September 2019.
Located just north of Sydney, it's perfect for a weekend day trip.
Visit this paradise of rare native wildflowers. Enjoy expansive views of Bar, Milson and Spectacle islands, Berowra Creek and the Hawkesbury River. Join a guided walk to Peats Bight, Bird Gully, Lloyd Trig and Deerubbin, or take an Aboriginal cultural tour.
Remember to book online before you arrive. You can also do self-guided walks in this gorgeous reserve.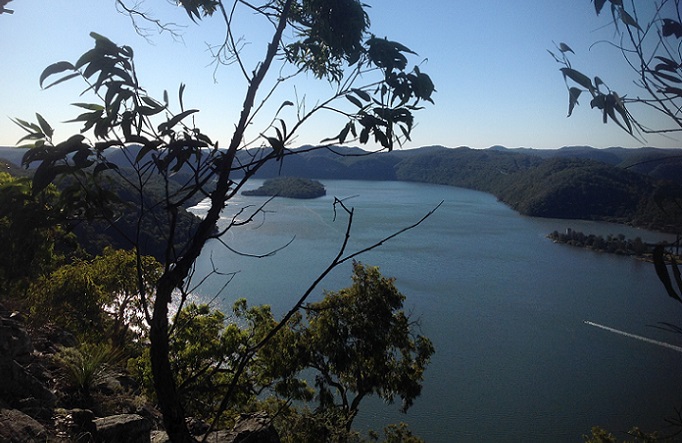 Mona Vale Garden Club's 48th Spring Flower Show
Saturday, 28 September 2019 - 10:00am to 3:00pm
Wonderful display of flowers, potted plants, vegetables, herbs and floral art. Plants, white elephant goods and cakes for sale. Raffles. Refreshments available.
Gold coin entry; $2.00 - children no charge
Ted Blackwood Hall
Cnr Jacksons & Boondah Roads
Warriewood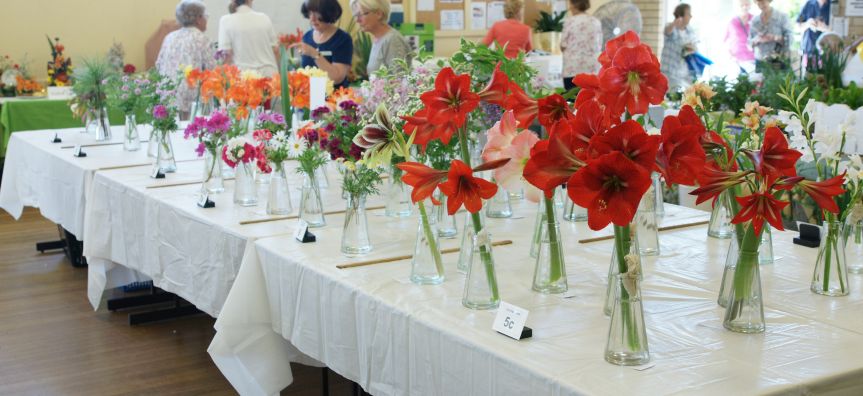 SeaWeek: Celebrating The Sea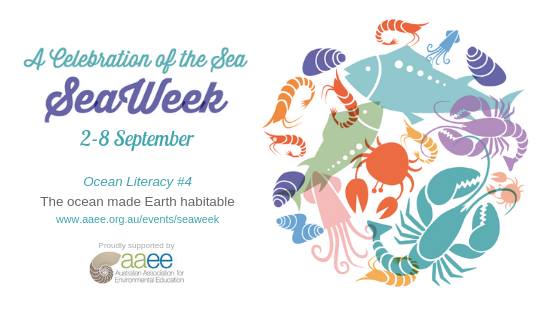 SeaWeek is Australia's annual celebration of the sea. Since 1988, SeaWeek has encouraged community awareness and appreciation for marine and coastal environments. Each year is a different theme, providing educators with specific messages and avenues through which to engage people in learning about and enjoying the ocean.
In 2019, SeaWeek will be celebrated from 2 to 8 September and this year's theme is
Ocean Literacy Principle 4:
The ocean made Earth habitable.
The concept of Ocean Literacy originally began to develop in the US in 2002. At its core, Ocean Literacy 'curriculum' which provides educators a scaffold through which to teach the key messages (principles) needed for people and oceans to co-exist. A great deal of work has gone into creating this framework which provides educators with a scope and sequence for K-12 for each of the seven principles of Ocean Literacy.
The ocean made Earth habitable
The SeaWeek theme of OL4: The ocean made Earth habitable, has three key messages, outlined below. There are lists of topics and sub-topics for all ages on the Ocean Literacy website and adaptations of these to the Australian Curriculum.
Most of the oxygen in the atmosphere originally came from the activities of photosynthetic organisms in the ocean. This accumulation of oxygen in Earth's atmosphere was necessary for life to develop and be sustained on land.
The first life is thought to have started in the ocean. The earliest evidence of life is found in the ocean.
The ocean provided and continues to provide water, oxygen and nutrients, and moderates the climate needed for life to exist on Earth
AAEE hopes that SeaWeek will enable all our members to incorporate the ocean (and OL4) into education programs this September from the 2nd to 8th.
The
SeaWeek web page
provides information on events and activities planned for the week. We can also use the website and social media networks to help promote events you may be coordinating.
Australia is a marine nation. We have one of the largest ocean territories in the world, and it drives our climate and weather, generates employment, provides food and resources, and offers lifestyle and recreational opportunities (source CSIRO).
Between 1988 and 2014, 'SeaWeek' was the Marine Education Society of Australasia's (MESA) major national public awareness campaign. With the recent closing of MESA, the co-ordination of the newly named SeaWeek has been passed over to AAEE ME - the Marine Educators Special Interest Group under the Australian Association for Environmental Education.
Leave That Baby Bird Alone!
Spring 2019: BirdLife Australia
Seeing a helpless baby bird stranded out of its nest tugs at the heart-strings of most people, but there is a simple message—leave that chick alone!
Spring is a time when many birds breed, which inevitably results in plenty of fluffy chicks in the neighbourhood, and some of them give a good impression of being abandoned and helpless when they're on the ground.
However, don't be fooled—you should resist the urge to rescue the bird, because usually they don't need your assistance at all. Most just need to be left alone, and removing a baby bird from its environment is not always in its best interests.
People should ignore the 'cute factor' and dispassionately assess whether the bird really needs your help. Ask yourself these questions: Is the chick visibly injured? Is it in real danger of being killed or injured? If the answer is no, leave it alone—it's the best thing to do.
Sometimes baby birds land on the ground when they're learning to fly, but that doesn't mean that they need your assistance. Usually their parents are nearby, waiting to feed and look after their young once you've left the scene.
If you find a nest that's been blown onto the ground, replace it and its contents in a nearby shrub or tree so that the parent birds can continue to attend it. They will find it.
If you find a young Tawny Frogmouth on the ground, simply replace it in a nearby tree. It's the safest place for it.
If you find a baby Masked Lapwing or plover on the ground, leave it where it is; after all, the ground is where they live. Its parents will be nearby (they're probably swooping you right now).
If you find a chick on the ground and it is (1) clearly unattended by its parents (watch this from a distance for some time so you're not keeping them away); and (2) it's in imminent danger from cats, dogs or traffic; and (3) it can't be left in a safe place nearby: do not attempt to look after the bird on your own.
Place it in a dark, warm, dry place (such as a cardboard box with plenty of air holes, and padding such as a towel inside), keep it safe from the family cats and dogs, and then contact your local wildlife rescue shelter or vet straight away.
Remember, cute is not the same as helpless.
Sydney Wildlife: 9413 4300
Gomeroi Woman In Legal Challenge To Environment Minister's Decision Not To Protect Areas Of "Immeasurable" Cultural Value
The Environmental Defenders Office NSW is acting for Veronica "Dolly" Talbott, as a member of the Gomeroi Traditional Custodians, and has filed proceedings in the Federal Court challenging the lawfulness of a decision by the Environment Minister not to grant protection to several Significant Areas of Aboriginal cultural heritage within the footprint of the approved Shenhua Watermark open cut coal mine on the Liverpool Plains in NSW.
The Minister made this decision despite acknowledging the "immeasurable" cultural value of the sacred places and objects under direct threat of destruction and desecration.
This will be an important Constitutional test case.
The Gomeroi Traditional Custodians first lodged an application for protection of the Significant Areas in April 2015 under s.10 of the Aboriginal and Torres Strait Islander Heritage Protection Act 1984 (Cth) (ATSIHP Act). The purpose of the ATSIHP Act is:
"the preservation and protection from injury or desecration of areas and objects in Australia and in Australian waters, being areas and objects that are of particular significance to Aboriginals in accordance with Aboriginal tradition."
The Minister acknowledged that the development of the mine would destroy or desecrate the Significant Areas, but concluded that the mine's potential economic and social benefits outweighed their heritage value.
Dolly Talbott expressed the deep hurt felt by the Elders and the community at this decision and that there was no choice other than to fight it.
"When we heard of the Minister's decision, there was a high level of confusion and disbelief. Does our culture, our spiritual and sacred places of Aboriginal heritage, mean nothing in this country? We believe the Aboriginal and Torres Strait Islander Heritage Protection Act 1984 was put in place to protect our heritage, but in this case it hasn't at all.
"If this mega-mine proceeds, our interlinked sacred places will be completely destroyed and obliterated from the landscape. We will no longer be able to read our Country, share our sacred places with our children and grandchildren. Our ancestors' footprints, their legacy to us, will be lost - lost forever," Dolly said.
"Our heritage shouldn't be discounted for possible mining jobs in the future. We already have viable jobs in agriculture, and our heritage sites in this area have survived despite agriculture over many years."
Dolly Talbott continued: "We have been trying to work within a system that is there to protect us and our cultural heritage. We have met all the criteria required under the ATSIHP Act.
The process was difficult and took four long years to be assessed. They acknowledge that our heritage will be desecrated, obliterated – it would be gone forever. They acknowledge the areas we sought protection of are of immeasurable value, sacred to us as a people and important for our cultural traditions – and yet the Minister has turned us down."
"But our opposition is enduring. We are being guided by our ancestors. Our elders who protected these sites want this generation to carry on in the struggle to protect them."
"We are the only ones who have no monetary interest in this", said Dolly, "We just want to protect our heritage, our sacred places. As the oldest living culture on the planet, surely this should be of utmost importance to Australia?"
"If our sacred places are obliterated, we will no longer be able to read Country. It would also destroy the sacred connections for our neighbouring traditional people," said Dolly, "So it doesn't just impact us, the Gomeroi people and our clan groups, it impacts other First peoples clan groups as well."
David Morris, CEO of the Environmental Defenders Office NSW, added, "We feel privileged to work with our client Dolly Talbott of the Gomeroi Traditional Custodians. The Minister's decision raises important questions about how the ATSIHP Act works in practice.
"Our client will argue that the Minister made an error of law, incorrectly applying the legislation which is designed to protect Aboriginal Cultural Heritage. This will be an important test case, interrogating the limits of the Constitutional basis for the Act and the matters which the Minister was permitted to consider in deciding to refuse protection for the areas."
In April 2015, the Gomeroi Traditional Custodians made an application to the Commonwealth Environment Minister under s.10 of the Aboriginal and Torres Strait Islander Heritage Protection Act 1984 (Cth). They sought a declaration from the Minister to protect several Significant Areas from destruction by the controversial Shenhua Watermark Open Cut Coal mine, proposed on the Liverpool Plains near Breeza in northwest NSW.
Despite accepting the "immeasurable cultural values" of these Significant Areas, the Environment Minister in July 2019 declined to make any declaration to protect the areas.
The Significant Areas, which are within the footprint of the mine, are an important cultural junction and part of a broader Aboriginal cultural landscape. They include sacred places and significant ceremonial corridors. The interlinked sites also include, but are not limited to, large grinding groove sites, scarred trees and artefactual objects of high order significance irreplaceable to the Gomeroi Traditional Custodians. If the mega-mine of three open-cut pits went ahead, not only would the existing landscape be destroyed but it would be replaced by a new, mine-created landscape.
Barrenjoey Seal Colony Growing
Jools Farrell, local ORRCA member, reminds us that at present the Australian Fur Seal Colony at Barrenjoey is growing.
In mid July there were

9

but there will be a lot more as we had up to 20 last year.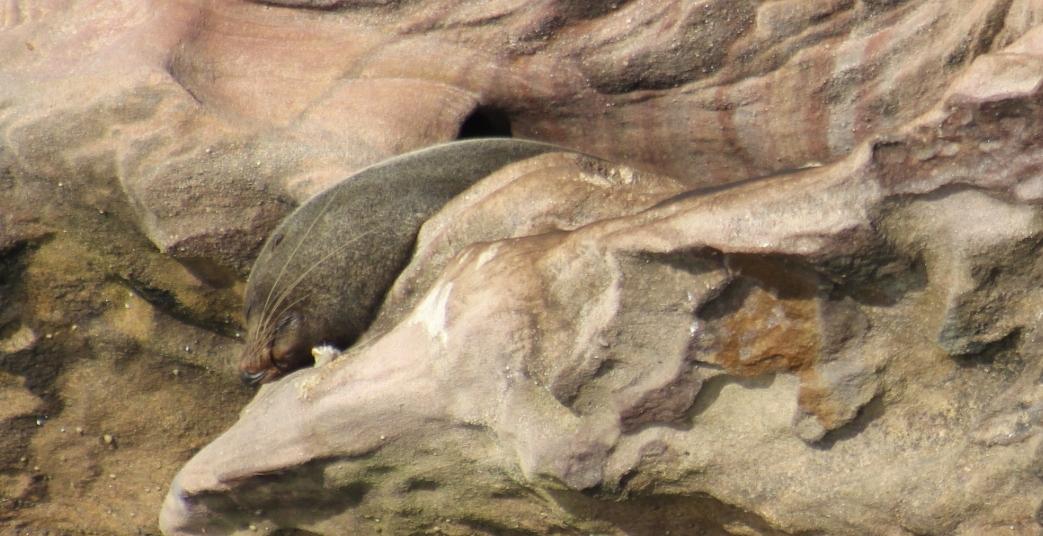 Please remember that legally you must stay a minimum of 40 metres away from seals, especially if they come ashore on the estuary beaches or ocean beaches to rest.
Also please keep an eye out for them if you are out in a boat as they do venture out of this spot to feed on the estuary or around Barrenjoey Headland. In recent years they have been seen everywhere from Barrenjoey to Clareville and Church Point.
Please do not attempt to feed them as they get plenty of food here in Pittwater.
Please also do not attempt to swim with them, Jools asks.
If you do see a seal in distress, please contact ORRCA on their 24/7 hotline: 9415 3333.
Wife Pension And Widow B Pension Are Stopping
September 4, 2019: Australian Government, Department of Human Services
This means you may transfer to another payment or your payment will stop on 20 March 2020.
If you get one of these payments, we'll send you a letter to tell you how this change affects you.
If you get
Widow B Pension
on 19 March 2020, you'll transfer to
Age Pension
on 20 March 2020. This won't change the amount you get.
Your age and where you live will determine your eligibility to transfer to a new payment or not.
If you get Wife Pension and are 66 or older, you'll transfer to Age Pension on 20 March 2020.
If you're 65 or younger on 20 March 2020, your payment will stop.
If your payment stops, you may be able to claim a different payment while you're living overseas. Read more about our
international social security agreements
with certain countries. You should also talk to the social security authority in the country you live in.
If you get
Wife Pension
and Carer Allowance you'll transfer to Carer Payment on 20 March 2020. Your Wife Pension will stop but you will get Carer Payment with your Carer Allowance.
If you only get Wife Pension, the payment you transfer to depends on your age. If on 20 March 2020:
you're 66 or older, you'll get Age Pension
you're 65 or younger, you'll get JobSeeker Payment.
Your payment amount will stay the same after you transfer.
Meet The Nonagenarians: People In Their 90s Are Australia's Fastest Growing Senior Age Group
by Diane Gibson, Distinguished Professor (health and ageing), University of Canberra and John Goss , Adjunct Associate Professor, Health Research Institute, University of Canberra
When the media discusses ageing, it commonly focuses on people older than 65. But generally, a 65-year-old and a 95-year-old have about as much in common as a 65-year-old and a 35-year-old.
Our population has been ageing for more than a century, picking up momentum in the 1970s. Attention has typically been on the baby boomers, who have started to reach age 65 and beyond.
But the "greatest generation", those born in the 1920s and aged in their 90s today, have quietly become the fastest growing group of older people in Australia. The rate of people living to their 90s – "nonagenarians" – has grown by 67% in the past decade, much higher than any other ten-year age group over 60.
And the rate shows no sign of slowing. For every 100 baby boys born in Australia in 1920, only 12 survived to age 90. For every 100 boys born in 1935, 22 can expect to live to age 90. And for boys born in 1950, demographers estimate that one in three will live to age ninety, with a further average life expectancy of 4.8 years.
Among girls born in 1950, we can expect half to survive to age 90, with an average life expectancy of a further 5.7 years.
With so many people now living to their 90s – and so many more projected to in future – health and social policy need to evolve with their changing needs, from more inclusive built environments to more health expenditure.
Why is there such a large increase in nonagenarians?
A larger birth cohort and immigration are partly responsible, but mainly, it's a result of better survival.
Rates of increase per age group in the past decade
Nonagenarians are the fastest growing group of older people.
And this is largely due to the dramatic decline in death rates from heart disease that began in the late 1960s and continued to decline in the decades after.
This generation was the first to really benefit from declining death rates from heart disease when they were aged in their 40s and early 50s, and from further improvements again in the 1970s and again in the 1980s.
Those born in the early 1920s would have entered the workforce during the Great Depression of the 1930s, after leaving school at about 13. In 1932, unemployment in Australia was 32%.
Many men served in the armed forces from 1939 during the second world war, giving women unusual opportunities for employment at the time, such as in factories and shipyards.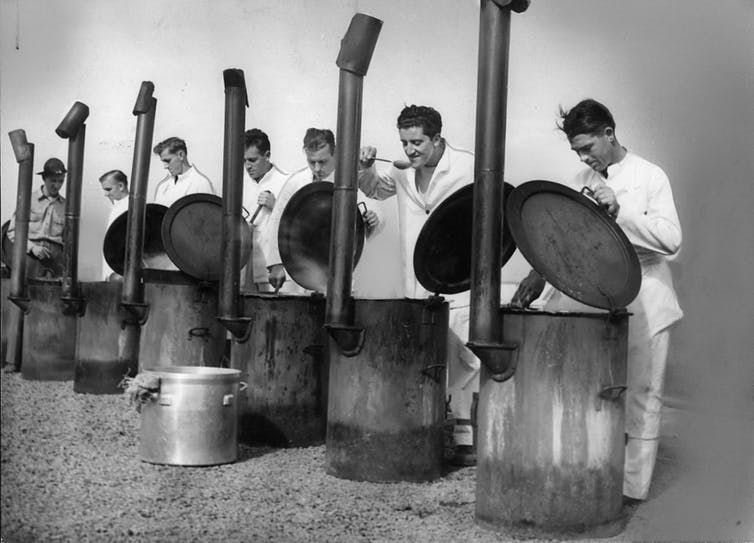 Army field kitchens in Australia during the second world war. Many men who are in their 90s today served in the Second World War. State Library of Victoria, CC BY-NC
Those born in the late 1920s left school during the war, and were well placed to take advantage of the economic boom that followed the war years.
As adults, nonagenarians experienced a number of significant technological breakthroughs. Refrigerators and automatic washing machines became common household items, and the average couple likely purchased their first car when they were in their late 30s or early 40s. Television also became part of their lives around the same time.
When they had families of their own, they had, on average, three children, who became the baby boomers.
In 2016 in Australia, 56,058 men and 117,690 women were aged in their 90s. While women outnumber men by about two to one, the number of male nonagenarians is increasing much faster than the number of women (a rate of 99% compared to 55% in the past decade).
This means that as more men survive, there are more intact married couples, but also more men (whether widowed, divorced or never married) living alone or in residential aged care than has previously been the case.
What's more, a small proportion of nonagenarians in the census said they were providing care to others (8% of men and 3% of women) or engaged in volunteer work (5% of men and 4% of women).
People in their nineties also have diverse cultural backgrounds. Approximately one-third were born overseas, and around two-thirds of those have come to Australia from countries where English was not the dominant language.
They also have diverse educational backgrounds. Over a third had left school by or before Year 8, and only around one in five had completed Year 12.
More than a quarter of men held some kind of trade qualification. Eight per cent of men and 3% of women held university qualifications.
What it means for policy and society
While nonagenarians birthed the first baby boomers, today's octogenarians had even higher birth rates. Higher survival rates also mean more intact social networks as friends and neighbours survive into old age.
This means the experience of advanced old age could be less lonely and less isolating than was previously the case.
And the changing gender ratio will mean more men live in residential care and need to use community care services.
Most nonagenarians will be living in the community, and as well as greater community care, they'll need affordable housing.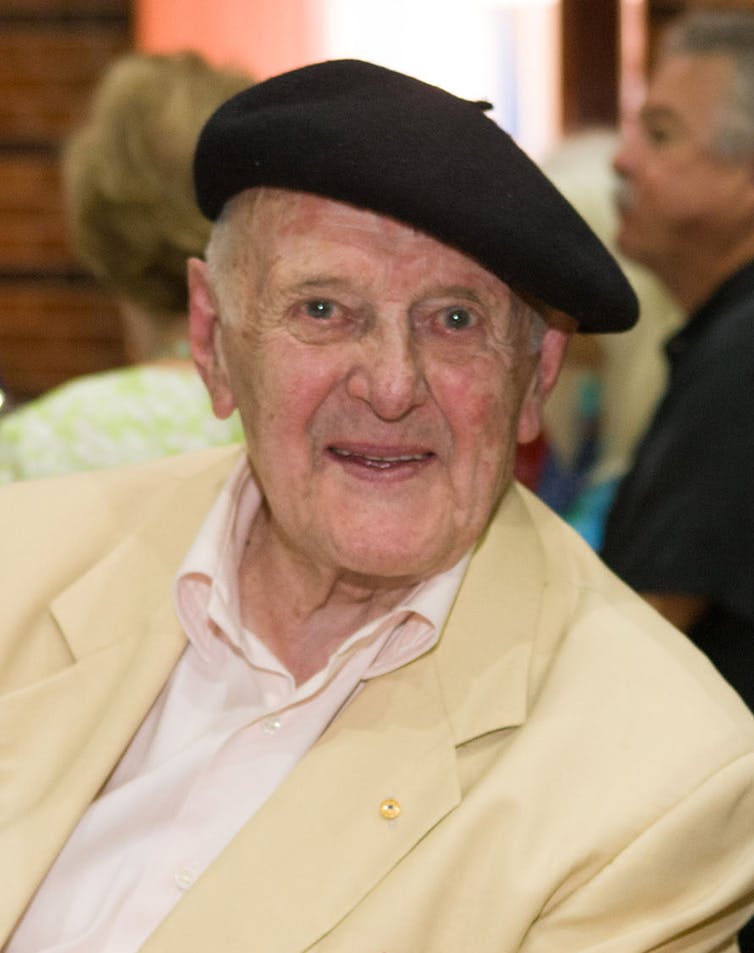 2005 Archibald Prize winner John Olsen is a nonagenarian, born in 1928. Mosman Council/Wikimedia, CC BY
It's also important to plan for improved local transport to shopping centres, clubs, churches and mosques and cultural events, not just to the all-too-common focus in the media about getting to medical appointments.
We will need age-friendly built environments (seating, curbs, footpaths, parks, community gardens) and service environments (banks, government services, clothing stores, furniture stores), not just the common focus on ramps and other home modifications.
And the potential homelessness in older populations should be taken into account, programs to help develop or strengthen digital literacy for those who use technology, and ways of providing alternatives for those who do not.
So what does it mean for health services, and particularly for health expenditure?
We would argue the changes will be surprisingly limited. In fact, the fastest increases in expenditure per person for admissions to hospital were not in the 90 and over age group – where the increase was 15% from 2004 to 2013. The highest increase was in the 35-64 age group with an increase of 34%.
This Article was originally published in The Conversation. Republished under a Creative Commons Licence.
Dementia Peak Body Releases New Papers On Hospital Care And Medication
To coincide with the release of two research papers from the Australian Institute of Health and Welfare (AIHW), Dementia Australia has produced two companion reports which analyse the key issues arising from the AIHW research and make a number of policy recommendations.
The reports draw on AIHW data that demonstrates almost 95,000 people living with dementia were hospitalised during 2016-17, and that there continues to be evidence of inappropriate prescription of medications for people living with dementia.
Dementia Australia CEO Maree McCabe said the AIHW reports reinforce that more needs to be done to provide quality care for people living with dementia.
"With the number of people living with dementia expected to increase to an estimated 1.1 million by 2058, this data reinforces for us that we must act now to improve medication management and support for people living with dementia in hospital environments," Ms McCabe said.
Dementia Australia's paper Medication use by people living with dementia makes a number of recommendations including that anti-psychotics are used as a last resort and quality training in dementia care is provided for all staff working in hospitals.
"Our focus must be on the delivery of the best possible care and quality of life at every stage of dementia," Ms McCabe said.
"The use of anti-psychotic medications in the majority of instances is contrary to achieving these outcomes.
"There are many non-pharmacological interventions that must be considered as first line options when some of the challenging symptoms of dementia may present."
Dementia Australia's paper Hospital stays for people with dementia includes recommendations that the physical environment of hospitals adheres to dementia-friendly design principles and that hospitals provide mandatory staff training in dementia.
"It is only through a collaborative approach to dementia care in hospitals, which centres on the involvement of people living with dementia, their families and carers, that we can ensure quality of life and limit unnecessary and dangerous situations," Ms McCabe said.
Download the full reports here.
Diet's Effect On Gut Bacteria Could Play Role In Reducing Alzheimer's Risk
September 3, 2019: Wake Forest Baptist Medical Center
Could following a certain type of diet affect the gut microbiome -- the good and bad bacteria that live in the gastrointestinal tract -- in ways that decrease the risk of Alzheimer's disease?
According to researchers at Wake Forest School of Medicine, that is a fair possibility.
In a small pilot study, the researchers identified several distinct gut microbiome signatures -- the chemicals produced by bacteria -- in study participants with mild cognitive impairment (MCI) but not in their counterparts with normal cognition, and found that these bacterial signatures correlated with higher levels of markers of Alzheimer's disease in the cerebrospinal fluid of the participants with MCI.
Through cross-group dietary intervention, the study also showed that a modified Mediterranean-ketogenic diet produced changes in the gut microbiome and its metabolites that correlated with reduced levels of Alzheimer's markers in the members of both study groups.
The study appears in the current issue of EBioMedicine, a journal published by The Lancet.
"The relationship of the gut microbiome and diet to neurodegenerative diseases has recently received considerable attention, and this study suggests that Alzheimer's disease is associated with specific changes in gut bacteria and that a type of ketogenic Mediterranean diet can affect the microbiome in ways that could impact the development od dementia," said Hariom Yadav, Ph.D., assistant professor of molecular medicine at Wake Forest School of Medicine, who co-authored the study with Suzanne Craft, Ph.D., professor gerontology and geriatric medicine at the medical school and director of Wake Forest Baptist Health's Alzheimer's Disease Research Center.
The randomized, double-blind, single-site study involved 17 older adults, 11 with diagnosed MCI and six with normal cognition. These participants were randomly assigned to follow either the low-carbohydrate modified Mediterranean-ketogenic diet or a low-fat, higher carbohydrate diet for six weeks then, after a six-week "washout" period, to switch to the other diet. Gut microbiome, fecal short-chain fatty acids and markers of Alzheimer's, including amyloid and tau proteins, in cerebrospinal fluid were measured before and after each dieting period.
The study's limitations include the subject group's size, which also accounts for the lack of diversity in terms of gender, ethnicity and age.
"Our findings provide important information that future interventional and clinical studies can be based on," Yadav said. "Determining the specific role these gut microbiome signatures have in the progression of Alzheimer's disease could lead to novel nutritional and therapeutic approaches that would be effective against the disease."
Ravinder Nagpal, Bryan J. Neth, Shaohua Wang, Suzanne Craft, Hariom Yadav.
Modified Mediterranean-ketogenic diet modulates gut microbiome and short-chain fatty acids in association with Alzheimer's disease markers in subjects with mild cognitive impairment.
EBioMedicine, 2019; DOI:
10.1016/j.ebiom.2019.08.032
Almost 95,000 Dementia-Related Hospital Admissions In 2016-17
There were almost 95,000 hospitalisations of people with dementia and $20 million spent on anti-dementia medications in 2016-17, according to two new reports from the Australian Institute of Health and Welfare (AIHW).
Dementia is a major cause of ill health and death in Australia, affecting up to 436,000 Australians in 2018 and causing more than 13,700 deaths in 2017.
The first report, Hospital care for people with dementia 2016-17, found there were 94,800 admissions to hospital of people with at least 1 diagnosis of dementia.
'9 in 10 (92%) hospitalisations involved at least one overnight stay, with an average length of stay of 13 days,' said AIHW spokesperson Richard Juckes.
Dementia was recorded as the principal diagnosis in about 1 in 5 (22%) hospitalisations, for the other 78% of hospitalisations, dementia was recorded as an additional diagnosis.
Most patients hospitalised with dementia had an average of eight additional health conditions, commonly related to the urinary system (42%) and type 2 diabetes (24%).
'Where dementia was an additional diagnosis, the most common principal diagnosis was related to injury (21%), and more than 1 in 3 (36%) of these were for a leg fracture.'
Dementia is a term used to describe a group of conditions characterised by the gradual impairment of brain function. There are many different forms of dementia, with Alzheimer's disease being the most common.
'1 in 3 (33%) hospitalisations were for unspecified dementia and 1 in 4 (27%) were for Alzheimer's disease', said Mr Juckes.
1 in 2 (48%) hospitalisations ended with the patient going home, about 1 in 3 (29%) with the patient continuing care in hospital, about 1 in 5 (17%) ended in a new admission to residential aged care and 6% ended with the patient dying in hospital.
The AIHW also released Dispensing patterns for anti-dementia medications 2016-17, which examines dispensing patterns for 4 anti-dementia medications and the associated costs to people and the Government.
'These 4 prescription medications were dispensed a total of 546,000 times in 2016-17, at a cost of $20 million', said Mr Juckes
Medications are used to reduce the severity and progression of cognitive and behavioural symptoms in order to improve quality of life for people living with dementia.
"Donepezil accounted for 65% of all anti-dementia medications dispensed, followed by Galantamine (15%), Rivastigmine (12%) and Memantine (8%),' said Mr Juckes.
'About 80% of anti-dementia medications were prescribed by general practitioners and 42% by other medical specialists because people could be prescribed by more than 1 prescriber.'
Dementia Action Week 2019
Dementia doesn't discriminate. Do you?
Almost 40% of people say they feel awkward around someone with dementia.
Nobody chooses to have dementia but we can choose how we respond to the people in our lives and in our community who live with dementia.
This Dementia Action Week (16-22 September) we want to start a conversation with all Australians around how discrimination impacts people living with dementia, their families and carers and what it would take to shift discrimination.
Join our conversation. Complete the survey and help us better understand discrimination dementia.org.au/survey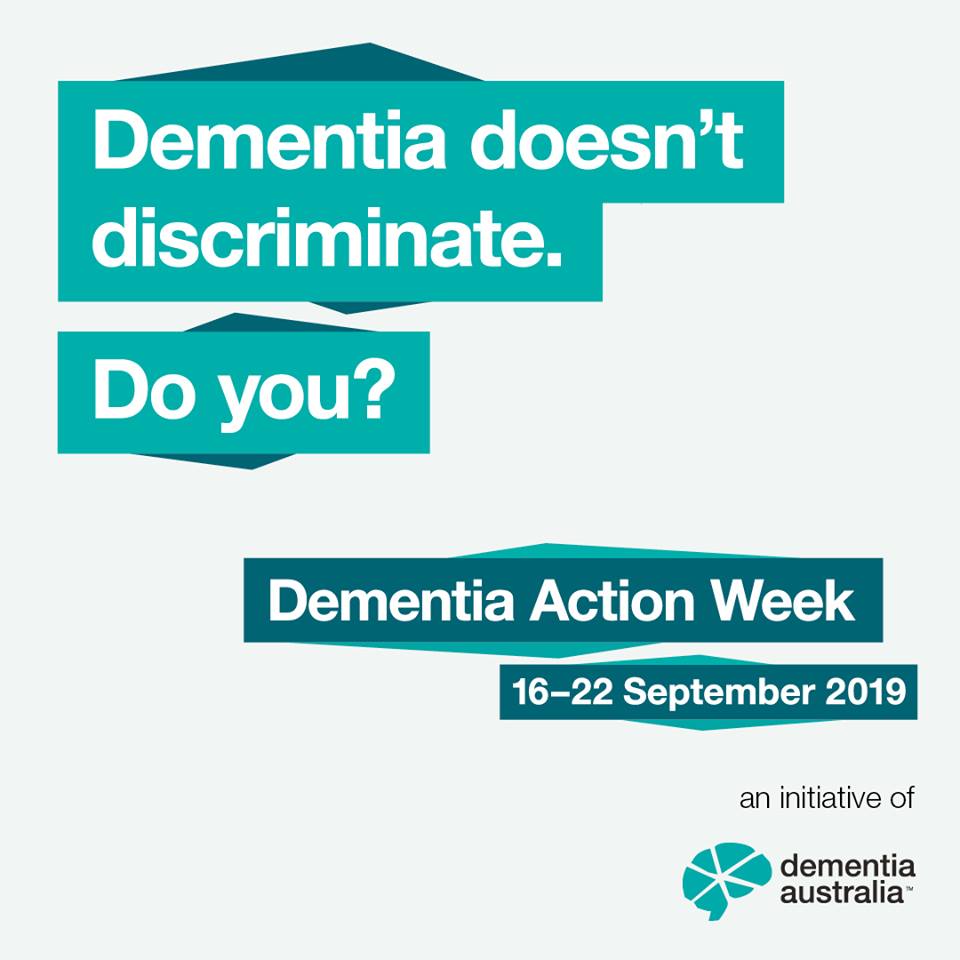 Northern Beaches Dementia Friendly Community
Get involved! If you are living with dementia or caring for someone living with dementia, we have an opportunity for you to get involved and have your say about your local dementia friendly community project. If you are interested please click the link below: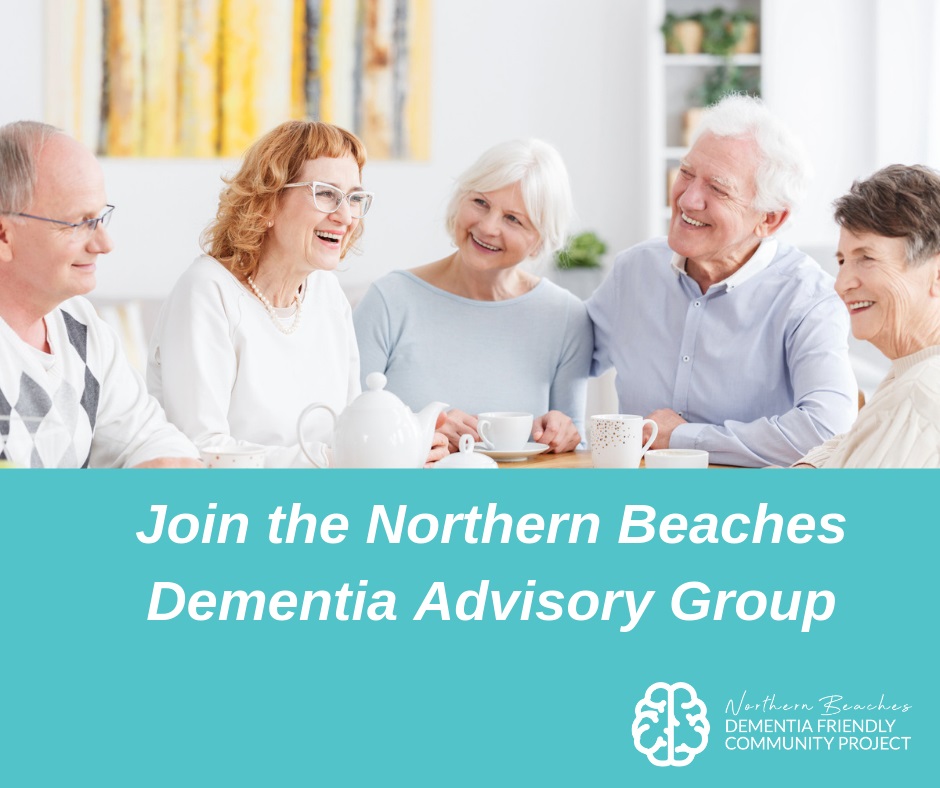 $27 Million For New Medicines: PBS Scheme
September 1, 2019: The Hon Greg Hunt MP, Minister for Health
The Australian Government will invest $27 million to provide affordable access to three new medicine listings through the Pharmaceutical Benefits Scheme (PBS).
Three extended or amended PBS listings from 1 September will include:
Amending the current listing for the medicine
Opdivo® (nivolumab
) for the treatment of melanoma, non-small cell lung cancer, renal cell carcinoma and squamous cell carcinoma of the head and neck to allow patients to receive treatment every four weeks instead of every two weeks;
Amending the current PBS listing for this medicine is expected to shorten patient waiting times, reduce costs and fit more easily into patients' schedules away from the clinic, which can help reduce the burden on the lives of cancer patients
Opdivo belongs to a new class of immunotherapy medicines which supercharge the body's immune system, to fight and kill cancer
without subsidy, patients would pay up to $254,200 per course of treatment for Opdivo®
patients will be able to access these medicines for $40.30 per script and $6.50 per script for a patients with a concession card.
Botox® (botulinum toxin type A)
will have its current PBS listing extended to include adults with lower limb focal spasticity following a stroke;
This medicine temporarily relaxes muscles that are overactive or contracting
more than 2,800 patients per year are expected to benefit from this listing
without PBS subsidy, patients would pay more than $5,400 per year for this treatment.
As part of the Government's contribution to the enhanced response to the outbreak of syphilis in Aboriginal and Torres Strait Islander populations in northern, central and southern Australia, the current PBS listing of
Bicillin L-A® (benzatheine benzylpenicillin)
will be extended to now be available through the Emergency Drug Supply Schedule (Prescriber Bag);
The listing of this medicine as part of the Emergency Drug Supply Schedule means that eligible patients will receive this treatment free of charge
listing Bicillin L-A® is an important measure to address this outbreak by supporting the timely treatment of syphilis in non-remote settings for Aboriginal communities, creating a mechanism for these health services to have stock on site, and/or obtain supply for patients in advance of a consultation
there is an ongoing outbreak of infectious syphilis in Aboriginal and Torres Strait Islander populations in northern, central and southern Australia. Since the start of the outbreak in 2011 to 31 May 2019, there have been 2,786 cases of infectious syphilis and 16 congenital syphilis cases linked to the outbreak regions of northern and central Australia
this listing improves the ability to provide syphilis treatment to any patients who the prescriber may consider are at risk of loss to follow up, and potentially reducing time to treatment
this is especially important where urgent treatment is required, such as for pregnant women diagnosed with infectious syphilis and to address the subsequent risk of transmitting the infection to the unborn child, which can cause miscarriage, stillbirth, birth complications, and congenital syphilis.
All of these PBS listings were recommended by the independent expert Pharmaceutical Benefits Advisory Committee.
Since 2013, the Australian Government has listed over 2,100 new or amended items on the PBS. This represents an average of around 30 listings per month – or one each day – at an overall cost of around $10.6 billion.
Our commitment to ensuring that Australians can access affordable medicines, when they need them, remains rock solid.
Promising New Target To Combat Alzheimer's Disease
September 3, 2019: Temple University Health System
Sometimes the more a person tries to fix a seemingly minor problem, the worse things become. Cells are no different, it turns out, though attempting to compensate for what begins as a minor deficiency or dysfunction can be dire. In the case of Alzheimer's disease, Lewis Katz School of Medicine at Temple University (LKSOM) researchers now show that mitochondrial calcium transport remodeling -- what appears to be an attempt by cells to compensate for flagging energy production and metabolic dysfunction -- while initially beneficial, ultimately becomes maladaptive, fueling declines in mitochondrial function, memory, and learning.
The new research, published online in the journal Nature Communications, is the first to link maladaptive changes in calcium transport by mitochondria -- the energy-generating powerhouses of cells -- to the progression of Alzheimer's disease.
"Amyloid-beta deposition and tau pathology are considered the major contributors to Alzheimer's disease and, as a result, they have been the main focus of therapeutic development," explained John W. Elrod, PhD, Associate Professor in the Center for Translational Medicine at LKSOM and senior investigator on the new study. "Large clinical trials targeting these pathways have universally failed, however."
Altered calcium regulation and metabolic dysfunction have been suspected of contributing to neuronal dysfunction and Alzheimer's development. "But up to now, no one has investigated the impact of altered calcium transport into and out of the mitochondria on the progression of Alzheimer's disease," Dr. Elrod noted. "Our current study provides a missing link between these two hypotheses of Alzheimer's pathogenesis."
Calcium transport into mitochondria plays an important part in many cellular functions and requires the involvement of multiple proteins to be carried out effectively. Among the key regulators of this process is a protein known as NCLX, which previously was discovered by Dr. Elrod's laboratory to mediate calcium efflux from heart cells. NCLX expression is also important in mitochondrial calcium efflux in neurons.
In their new study, Dr. Elrod and colleagues examined the role of mitochondrial calcium uptake by neurons in Alzheimer's disease. To do so, the team used a mouse model of familial Alzheimer's disease in which animals harbored three gene mutations that give rise to age-progressive pathology comparable to Alzheimer's progression in human patients.
As mice carrying the three mutations aged, the researchers observed a steady reduction in NCLX expression. This reduction was accompanied by decreases in the expression of proteins that limit mitochondrial calcium uptake, resulting in damaging calcium overload. NCLX loss was further linked to increases in the production of cell-damaging oxidants.
To better understand the physiological relevance of NCLX loss, Dr. Elrod's team next completely eliminated NCLX expression in the forebrain of Alzheimer's disease mice. In tests for memory and cognitive function, the animals exhibited significant impairments. Analyses of brain tissue from these mice showed that NCLX reduction and the consequent loss of calcium efflux from mitochondria accelerated the development of amyloid beta and tau pathology. When NCLX expression was restored, levels of harmful protein aggregates declined, neuronal mitochondrial calcium homeostasis was reestablished, and mice were rescued from cognitive decline.
"Our findings indicate that maladaptive remodeling of pathways to compensate for abnormalities in calcium regulation, which perhaps are meant to maintain energy production in cells, lead to neuronal dysfunction and Alzheimer's pathology," Dr. Elrod said. "Moreover, our data suggest that amyloid beta and tau pathology actually lie downstream of mitochondrial dysfunction in the progression of Alzheimer's disease, which opens up a new therapeutic angle."
Dr. Elrod and colleagues plan next to carry out a more detailed investigation of metabolic dysfunction that arises before Alzheimer's disease pathology emerges.
Pooja Jadiya, Devin W. Kolmetzky, Dhanendra Tomar, Antonio Di Meco, Alyssa A. Lombardi, Jonathan P. Lambert, Timothy S. Luongo, Marthe H. Ludtmann, Domenico Praticò, John W. Elrod. Impaired mitochondrial calcium efflux contributes to disease progression in models of Alzheimer's disease. Nature Communications, 2019; 10 (1) DOI: 10.1038/s41467-019-11813-6
Revolutionising Water Quality Monitoring For Our Rivers And Reef
September 3, 2019: Queensland University of Technology
New, lower-cost help may soon be on the way to help manage one of the biggest threats facing the Great Barrier Reef.
That threat is pollution from land making its way downstream by way of the many rivers and streams that flow into coastal waters along the reef.
The size of the reef -- which stretches for 2,300 kilometres along the Queensland coast -- makes it extremely hard to get an idea of what's happening in real-time.
Now, in collaboration with scientists at the Queensland Department of Environment and Science, researchers at the ARC Centre of Excellence for Mathematical and Statistical Frontiers (ACEMS) have developed statistical predictive tools that could lead to the deployment of many more low-cost sensors in those rivers and streams.
"At present, there are less than 50 long-term river monitoring stations providing information that informs programs related to the protection of the Great Barrier Reef. That means there are thousands of kilometres of coastal lands and waterways where we have limited information," said Dr Catherine Leigh, an ACEMS Associate Investigator with QUT's School of Mathematical Sciences.
There is an opportunity to infill at a finer scale with lower cost sensors. However, at this stage, low cost sensors aren't yet able to show the two things that are most important in determining water quality. Those are direct measures of sediments and nutrients. Sediments can smother plants and animals. Nutrients are important for life, but an imbalance can lead to a variety of problems. What the low cost sensors do measure are turbidity and conductivity. Turbidity is a measure of water clarity, and conductivity reflects the levels of ions like salt in the water.
In research just published in PLOS ONE, the ACEMS team developed statistical tools to take that turbidity and conductivity data and predict levels of sediments and nutrients in the water.
"They're really the key things water agencies are looking for, both in what their values are and how they are changing over time," said Dr Leigh.
The sensor data were provided by the Water Quality and Investigations (WQI) Team with the Queensland Department of Environment and Science. By being able to predict levels of sediment and nutrients, managers can look toward automating the sensor process.
"Right now, someone has to physically go to where the monitoring station is, get a sample, take it back to a lab and test it. If we can automate this process with the sensors, we can get a lot more frequent predictions of what's happening," said Dr Sevvandi Kandanaarachchi, an ACEMS Associate Investigator in the Department of Econometrics and Business Statistics at Monash University.
"Predicting these quantities is important because if they suddenly change, then that's an indication that something with the system needs to be looked into."
Dr Leigh hopes the project will lead to the deployment of many more low-cost sensors. She also says they're looking into developing an app that farmers and other landowners can use.
"They're keen to make sure they're not wasting nutrients, that what they use is taken up by the plants on the land and not end up in a stream," said Dr Leigh. "They're also keen to reduce land erosion."
In work published earlier this year, the ACEMS and WQI teams showed how to detect anomalies in the sensor data. In other words, they needed ways to show if a sensor wasn't working properly.
"You want to know that the data you're collecting is good before you go and predict something else," said Dr Leigh.
This new research will also help answer questions like where to place the sensors, how many are needed in certain places, and whether they need to be moved around.
"The big picture is making sure certain things that could hurt the reef and our rivers don't end up in a stream. If they do, that we can act in a timely fashion to figure what's happening and why," said Dr Leigh.
Catherine Leigh, Sevvandi Kandanaarachchi, James M. McGree, Rob J. Hyndman, Omar Alsibai, Kerrie Mengersen, Erin E. Peterson.
Predicting sediment and nutrient concentrations from high-frequency water-quality data.
PLOS ONE, 2019; 14 (8): e0215503 DOI:
10.1371/journal.pone.0215503
Cancer Now Leading Cause Of Death In High-Income Countries
September 3, 2019: The Lancet
Two reports from the Prospective Urban and Rural Epidemiologic (PURE) study published in the Lancet and presented together at the ESC Congress 2019 provide unique information on [1] common disease incidence, hospitalisation and death, and [2] modifiable cardiovascular risk factors, in middle-aged adults across 21 High-Income, Middle-Income, and Low-Income Countries (HIC, MIC, LIC).
Cardiovascular Disease (CVD) remains the leading cause of mortality among middle aged adults globally, accounting for 40% of all deaths, but this is no longer the case in HIC, where cancer is now responsible for twice as many deaths as CVD, according to a new report [1] from the PURE study published in The Lancet and presented at the ESC Congress 2019. It was estimated that 55 million deaths occurred in the world in 2017, of which approximately 17·7 million were due to cardiovascular disease (CVD).
The PURE study is the only large prospective international cohort study that involves substantial data from a large number of MIC and LIC, as well as HIC, and employs standardised and concurrent methods of sampling, measurement and follow-up.
The first report, which followed 162,534 middle-aged adults (aged 35 -- 70, 58% women) in 4 HIC, 12 MIC and 5 LIC over a median of 9.5 years (between 2005 -- 2016), found that CVD related deaths were 2.5 times more common in middle-aged adults in LIC compared with in HIC, despite LIC experiencing a substantially lower burden of CVD risk factors compared with wealthier countries. Authors suggested that higher CVD related mortality in LIC may be mainly due to lower quality of healthcare, given that the report found first hospitalisation rates and CVD medication use to be both substantially lower in LIC and MIC, compared with in HIC.
Common diseases in transition
"The world is witnessing a new epidemiologic transition among the different categories of non-communicable diseases (NCD), with CVD no longer the leading cause of death in HIC," said Dr. Gilles Dagenais, Emeritus Professor at Laval University, Quebec, Canada and lead author of the first report. "Our report found cancer to be the second most common cause of death globally in 2017, accounting for 26% of all deaths. But as CVD rates continue to fall, cancer could likely become the leading cause of death worldwide, within just a few decades."
While the study found the incidence of CVD per 1000 person years to be 7·1, 6·8 and 4·3 in LIC, MIC, and HIC respectively, it conversely found cancer, pneumonia, COPD and injuries to each be least common in LIC and most common in HIC. Overall mortality rates were twice as high in LICs compared with MIC, and four times higher in LICs compared with HIC, though rates of deaths from cancer were similar across all country income levels.
Dr Salim Yusuf, Professor of Medicine, McMaster University, and Principal Investigator of the study remarked: "While long-term CVD prevention and management strategies have proved successful in reducing the burden in HIC, a change in tack is required to alleviate the disproportionately high impact of CVD in LIC and MIC. Governments in these countries need to start by investing a greater portion of their Gross Domestic Product in preventing and managing non- communicable diseases including CVD, rather than focussing largely on infectious diseases."
About 70% of CVD cases and deaths due to modifiable risks
A further report [2] from the PURE study, also published in The Lancet and presented simultaneously at the ESC Congress 2019, explored the relative contribution (population attributable factor, or PAF) of 14 modifiable risk factors to CVD, among 155,722 community-dwelling, middle-aged people without a prior history of CVD, within the same 21 HIC, MIC and LIC.
Overall, modifiable risk factors, including metabolic, behavioural, socioeconomic and psychosocial factors, strength and environment, accounted for 70% of all CVD cases globally. Metabolic risk factors were the largest contributory risk factor globally (41.2%), with hypertension (22.3%) the leading factor within this group.
However, the relative importance of risk factors for CVD cases and death varied widely between countries at different stages of economic development. For deaths, the largest group of PAFs overall were for behavioural risk factors (26·3%), but in MIC and LIC, the importance of household air pollution, poor diet, low education, and low grip strength were substantially larger compared to their impact in HIC. In line with the findings of the first report [1], metabolic risk factors including high cholesterol, abdominal obesity or diabetes, played a larger role in causing CVD in HIC, compared with in LIC.
"We have reached a turning point in the development of CVD prevention and management strategies," said Annika Rosengren, Professor of Medicine from Goteborg, Sweden. Sumathy Rangarajan, who coordinated the study said "While some risk factors certainly have large global impacts, such as hypertension, tobacco, and low education, the impact of others, such as poor diet, household air pollution, vary largely by the economic level of countries. There is an opportunity now to realign global health policies and adapt them to different groups of countries based on the risk factors of greatest impact in each setting."
Dr Philip Joseph, Associate Professor of Medicine at McMaster University and the co-lead of the paper concluded: "Efforts to tackle CVD through focusing on a small number of behavioural risk factors, such as reducing smoking, are important, but these efforts should expand to better Blood Pressure control and better use of secondary prevention, with simple and effective low-cost medications."
PURE: informing global policy development and resource allocation
Authors of both studies acknowledged some limitations. Despite being the only studies involving as many as 21 countries in a cohort study, caution should be exercised in generalising results to all countries. In particular, PURE does not include data from west Africa, north Africa or Australia; the number of participants from the Middle East is modest; and data from LICs are predominantly from south Asia with a few African countries.
"However, the inclusion of nearly 900 urban and rural communities from multiple countries in different regions of the world provides substantial diversity of risk factors and contextual variables and makes it likely that the PURE results are more broadly applicable than most previous studies," said Dr Tony Dans from Manila, Philippines.
Despite limitations, Stephanie H Read & Sarah H Wild conclude in a Linked Comment: "[These] findings can inform the effective use of limited resources -- for example, by indicating the importance of improving education across the world and improving diet and reducing household air pollution in less developed countries. The value of collecting similar data to inform policy in a wider range of countries is clear, while improving lifestyle choices and modifying their social and commercial determinants remain a challenge."
Countries analysed in these two reports from the PURE Study include: Argentina, Bangladesh, Brazil, Canada, Chile, China, Colombia, India, Iran, Malaysia, Pakistan, Palestine, Philippines, Poland, Saudi Arabia, South Africa, Sweden, Tanzania, Turkey, United Arab Emirates, Zimbabwe.
Gilles R Dagenais, Darryl P Leong, Sumathy Rangarajan, Fernando Lanas, Patricio Lopez-Jaramillo, Rajeev Gupta, Rafael Diaz, Alvaro Avezum, Gustavo B F Oliveira, Andreas Wielgosz, Shameena R Parambath, Prem Mony, Khalid F Alhabib, Ahmet Temizhan, Noorhassim Ismail, Jephat Chifamba, Karen Yeates, Rasha Khatib, Omar Rahman, Katarzyna Zatonska, Khawar Kazmi, Li Wei, Jun Zhu, Annika Rosengren, K Vijayakumar, Manmeet Kaur, Viswanathan Mohan, AfzalHussein Yusufali, Roya Kelishadi, Koon K Teo, Philip Joseph, Salim Yusuf.
Variations in common diseases, hospital admissions, and deaths in middle-aged adults in 21 countries from five continents (PURE): a prospective cohort study.
The Lancet, 2019; DOI:
10.1016/S0140-6736(19)32007-0
Word For The Week: Eucrasy
Eu´cra`sy
1. (medicine, archaic) A mixture of qualities that constitutes health or soundness.Origin Ancient Greek well-tempered.
Report Cards On Women In STEM Fields Finds Much Room For Improvement
September 5, 2019: Cell Press
Although women have made important contributions to science throughout history, they have consistently been underrepresented at all levels. Now, data from a four-year study of institutional "report cards" undertaken as part of the New York Stem Cell Foundation's (NYSCF) Initiative on Women in Science and Engineering (IWISE) suggest that although a growing number of women are training in the sciences, efforts to promote and maintain women in more senior scientific roles are still largely inadequate. Additionally, the researchers report that not enough policies have been put in place to support women in science throughout their careers. The study is being reported September 5 in the journal Cell Stem Cell.
"The data suggest that we are making headway," says Reshma Jagsi, a radiation oncologist and director of the Center for Bioethics and Social Sciences in Medicine at the University of Michigan and one of the corresponding authors. "That said, there are still many institutions that have few women in senior-most faculty positions. There also remains quite a bit of room for improvement in certain areas, including the representation of women in certain roles, such as speaking at scientific meetings."
The researchers obtained their data through the use of institutional report cards that were collected when individual researchers applied for grants from NYSCF. The report cards were part of a 2014 NYSCF project that put forward a number of strategies aimed at helping to achieve gender parity in science, technology, engineering, and math (STEM). Of the 1,287 report cards that were submitted, 741 provided complete information for a given year, and some included multiple years. Overall, the data in the paper represent 541 institutions in 38 countries in North America (72%) and Europe (18%).
The investigators found that although women made up more than half of the population among undergraduate, graduate, and post-graduate students, the picture became different as seniority increased. Women made up 42% of assistant professors, 34% of associate professors, and 23% of full professors. These rates varied greatly by institution: At about one-third of the institutions surveyed, women made up less than 10% of tenured faculty recruits.
"We expected to find that women would be better represented at more junior ranks compared with senior ranks," Jagsi says. "But I found it noteworthy that there were regional differences. For example, institutions in Europe come closer to achieving gender parity."
The researchers say their findings suggest that the primary issue is not recruiting women into STEM roles but retaining them and promoting them into more influential positions.
They also point out the important part that funding organisations can play. "Funding organisations are in a unique position to require institutional leaders to pay attention to equity, diversity, and inclusion within their organisations," Jagsi says. "By requiring these report cards, they can promote actions that help all scientists thrive. We hope that other funding bodies, like the NIH, will adopt a similar report card."
The next phase of IWISE will focus on highlighting best practices undertaken by institutions. This will provide comparative data and allow the researchers to monitor progress over time. The researchers will also look at other factors that may influence the recruitment and retention of women scientists, such as the presence of women in top leadership roles, the rates at which tenured women stay in their positions, and equity in salaries across gender, race, and ethnicity.
"For my own work, I plan to begin to focus more on issues of intersectionality," Jagsi concludes. "A particularly understudied area involves the career experiences in women with other minority identities, such as race. Further research is needed to understand the challenges these women face."
Whitney H. Beeler, Kristin A. Smith-Doody, Richard Ha, Raeka S. Aiyar, Elizabeth Schwarzbach, Susan L. Solomon, Reshma Jagsi.
Institutional Report Cards for Gender Equality: Lessons Learned from Benchmarking Efforts for Women in STEM.
Cell Stem Cell, 2019; 25 (3): 306 DOI:
10.1016/j.stem.2019.08.010
Childhood Cholesterol, Blood Pressure, Weight And Smoking Predict Adult Heart Disease
September 1, 2019: European Society of Cardiology
The first reliable evidence of a link between major cardiovascular risk factors in children -- serum cholesterol, blood pressure, body mass index (BMI), and smoking -- with cardiovascular disease in adults is presented today at ESC Congress 2019 together with the World Congress of Cardiology. The study highlights the need to lay the foundations for heart health early in life.
Study author Professor Terence Dwyer of the University of Oxford, UK, said: "While previous research has found connections between smoking and BMI in childhood and adult cardiovascular disease, there was no data for blood pressure or serum cholesterol. In addition, it has not been possible to assess the contributions of BMI and smoking while taking cholesterol and blood pressure into account."
The study used data from the International Childhood Cardiovascular Cohort (i3C) Consortium. Data was pooled on serum cholesterol, blood pressure, BMI, and smoking from seven child cohorts in the US, Australia, and Finland. Information was collected from 1971 onwards on approximately 40,000 children aged 3 to 19 who were followed up at around age 50 for cardiovascular events leading to hospitalisation (heart attack, stroke, peripheral arterial disease) or all-cause death.
Hazard ratios for cardiovascular events were calculated for each risk factor separately, and for all risk factors simultaneously. The latter analysis estimated how important each risk factor might be when all the others are taken into account.
For cardiovascular events leading to hospitalisation, the associations for risk factors were:
BMI: 10% rise -- > 20% higher risk of an event.
Systolic blood pressure: 10% rise -- > 40% higher risk of an event.
Serum cholesterol: 10% rise -- > 16% higher risk of an event.
Adolescent smoking -- > 77% higher risk of an event.
In the simultaneous analysis of risk factors, the associations with future risk were reduced, suggesting a shared contribution to risk by each, although the smoking association remained relatively unchanged. The associations for death were very similar to those found for cardiovascular events.
Prof Dwyer said: "The study shows a very strong relationship between standard cardiovascular risk factors in children and the probability of a heart attack or stroke later in life. A meaningful proportion of that risk appears to be laid down in childhood and has a detrimental effect independent of adult risk factor levels. Programmes to prevent heart attacks and strokes should put more emphasis on promoting healthy lifestyles in children."
Assisted Reproduction Technology Leaves Its Mark On Genes Temporarily
September 3, 2019: Murdoch Childrens Research Institute
Any effect that assisted reproduction technology has on babies' genes is largely corrected by adulthood, new research led by the Murdoch Children's Research Institute has found.
Published in the latest edition of Nature Communications, the study found events that occur in early development, including ovarian stimulation, manipulation of the embryo and the extra hormones common in fertility treatment cycles, can impact gene health or epigenetics but these effects are short-lived.
Epigenetics is a process that controls how genes are turned on and off. Diet and other external environmental influences can play a role in this gene expression.
The study was designed to see how often epigenetic changes occur due to assisted reproduction technology and whether there were any differences in these changes from birth to adulthood.
"In two independent groups, we found the same effects of assisted reproduction on genes when examining heel prick blood spots collected soon after birth," study senior MCRI Professor Richard Saffery says. "These epigenetic changes were not evident in the adult blood samples."
MCRI Professor Jane Halliday, who established the cohort, and has studied the health of these individuals in adulthood, said assisted conception is linked to a small increased risk of preterm birth, low birth weight, being small for gestational age or perinatal mortality.
"Given the interventions associated with assisted reproduction technology at the time of conception, there were concerns that epigenetic changes may be taking place, silencing important genes and resulting in a heightened risk of health problems," she says.
More than seven million people around the world, including more than 200,000 people in Australia have been conceived through assisted reproduction technology since 1978.
Dr Boris Novakovic, who performed most of the analysis for the study, says that despite the expansion of assisted reproduction technology worldwide, few studies have investigated the potential underlying effects on genes.
"Previous studies have found some epigenetic changes in embryos grown in labs. However, no study has looked for these changes in the same individuals at birth and adulthood as we have done," he says.
"Our results are reassuring for families as they suggest that environment and lifestyle experienced from birth can repair any epigenetic deviations associated with fertility treatments."
The study looked at a cohort of 158 Australians aged 22-35 years conceived through assisted reproduction technology (IVF and GIFT*) and 75 people conceived naturally.
Dr Novakovic says more studies of larger sample sizes are needed in order to replicate the current findings.
Researchers from the University of Melbourne, Monash University, University of Turku, Turku University Hospital, Victorian Assisted Reproductive Treatment Authority, The Royal Women's Hospital, The Royal Children's Hospital, Hudson Institute of Medical Research, and the Monash IVF Group also contributed to the findings.
*80 per cent of participants were born using IVF and 20 per cent using GIFT. GIFT involves removing a woman's eggs, mixing them with sperm, and immediately placing them into a fallopian tube, unlike IVF where the fertilised egg is grown in a lab for a few days before being transferred to the womb.
Boris Novakovic, Sharon Lewis, Jane Halliday, Joanne Kennedy, David P. Burgner, Anna Czajko, Bowon Kim, Alexandra Sexton-Oates, Markus Juonala, Karin Hammarberg, David J. Amor, Lex W. Doyle, Sarath Ranganathan, Liam Welsh, Michael Cheung, John McBain, Robert McLachlan, Richard Saffery.
Assisted reproductive technologies are associated with limited epigenetic variation at birth that largely resolves by adulthood.
Nature Communications, 2019; 10 (1) DOI:
10.1038/s41467-019-11929-9
Aspirin Should Not Be Recommended For Healthy People Over 70
August 31, 2019: European Society of Cardiology
Low-dose aspirin does not prolong disability-free survival of healthy people over 70, even in those at the highest risk of cardiovascular disease. The late breaking results of the ASPREE trial are presented today at ESC Congress 2019 together with the World Congress of Cardiology.(1)
On behalf of the ASPREE Investigators, Professor Christopher Reid of Curtin University, Perth, Australia said: "An ever-increasing number of people reach the age of 70 without overt cardiovascular disease (CVD). This analysis suggests that improved risk prediction methods are needed to identify those who could benefit from daily low-dose aspirin."
European guidelines on the prevention of CVD do not recommend aspirin for individuals free from CVD due to the increased risk of major bleeding.(2) This advice was subsequently supported by results in moderate risk patients (ARRIVE),(3) diabetic patients (ASCEND),(4) and in people over 70 (ASPREE) which demonstrated that modest reductions in CVD risk were outweighed by the increased bleeding hazard.(5)
The primary finding from the ASPREE randomised trial was that in people aged 70 years or over with no known CVD, there was no effect of 100 mg of daily aspirin on the composite primary endpoint of disability-free survival (defined as those not reaching a primary endpoint of dementia or persistent physical disability or death).(6) The primary endpoint was chosen to reflect the reasons for prescribing a preventive drug in an otherwise healthy elderly population.
This analysis examined whether the results for the primary endpoint of disability-free survival might vary by the baseline level of CVD risk. Analyses were also conducted for the secondary endpoints of all-cause mortality, major haemorrhage, and prevention of CVD (defined as fatal coronary heart disease, nonfatal myocardial infarction, fatal or nonfatal stroke, or hospitalisation for heart failure).
The investigators calculated ten-year CVD risk probabilities at baseline for the 19,114 ASPREE participants using the Framingham score (up to 75 years) and the atherosclerotic cardiovascular disease (ASCVD) pooled cohort risk equations (up to 79 years) and divided them into thirds. As there are no CVD risk scores available beyond the age ranges specified in the equations, they also classified participants according to the presence of 0 to 1, 2 to 3, or more than 3 CVD risk factors. Overall rates of disability-free survival, mortality, major bleeding and CVD were examined for each risk group and outcomes were compared for those treated with aspirin or placebo.
For participants in the lowest third of CVD risk, by both Framingham and ASCVD scores, there was no disability-free survival or cardiovascular benefit from aspirin. This group also had the highest likelihood of bleeding.
In contrast, those in the highest third of CVD risk, by both Framingham and ASCVD scores, had significantly lower CVD event rates on aspirin with similar rates of bleeding. Hazard ratios for CVD reduction with aspirin version placebo were 0.72 (95% confidence interval [CI] 0.54-0.95) for the group classified as high risk by the Framingham score and 0.75 (95% CI 0.58-0.97) for those defined as high risk by the ASCVD equations.
However, this reduction in CVD did not translate to a significantly improved disability-free survival. Hazard ratios for disability-free survival with aspirin versus placebo were 0.86 (95% CI 0.62-1.20) for the group designated high risk by the Framingham score and 0.89 (95% CI 0.62-1.28) for those considered high risk by the ASCVD equations.
Prof Reid said: "The findings emphasise that the risk-benefit trade-off for aspirin use in healthy older men and women varies across levels of cardiovascular risk. It also indicates that the reduction in CVD events in the highest risk groups using current stratification methods does not identify individuals in whom this advantage translates into longer disability-free survival."
New ways to identify groups at increased CVD risk, beyond the use of conventional risk factors and current prediction models, will be investigated in the ASPREE longitudinal follow-up study. Genetic and biomarker information will be included from the ASPREE biobank.
Prof Reid concluded: "Based on the results of the main ASPREE trial, daily low-dose aspirin cannot be recommended in healthy people over 70 -- even in those at the greatest CVD risk. Today's analysis indicates that more refined methods are needed to pinpoint a subgroup who might gain from preventive therapy."
(1) The abstract "A risk based approach to the role of aspirin on cardiovascular risk reduction in a healthy older cohort" will be presented during the session Late Breaking Science in Cardiovascular Pharmacology on Saturday 31 August at 11:00 to 12:30 CEST in room London -- village 2.
(2) 2016 European Guidelines on cardiovascular disease prevention in clinical practice. Eur Heart J. 2016;37:2315-2381. doi:10.1093/eurheartj/ehw106.
(3) Gaziano JM, Brotons C, Coppolecchia R, et al. Use of aspirin to reduce risk of initial vascular events in patients at moderate risk of cardiovascular disease (ARRIVE): a randomised, double-blind, placebo-controlled trial. Lancet. 2018;392:1036-1046. doi: 10.1016/S0140-6736(18)31924-X.
(4) Bowman L, Mafham M, Wallendszus K, et al. Effects of Aspirin for Primary Prevention in Persons with Diabetes Mellitus. N Engl J Med. 2018;379:1529-1539. doi: 10.1056/NEJMoa1804988.
(5) McNeil JJ, Wolfe R, Woods RL, et al. Effect of Aspirin on Cardiovascular Events and Bleeding in the Healthy Elderly. N Engl J Med. 2018;379:1509-1518. doi: 10.1056/NEJMoa1805819.
(6) McNeil JJ, Woods RL, Nelson MR, et al. Effect of Aspirin on Disability-free Survival in the Healthy Elderly. N Engl J Med. 2018;379:1499-1508. doi: 10.1056/NEJMoa1800722.
A Piece Of The $25 Billion Pie
September 4th, 2019: CSIRO
Economists in CSIRO's strategic advisory arm, CSIRO Futures, have released an economic valuation of the full range of opportunities identified in the 2017 CSIRO Food and Agribusiness Roadmap.
Their report is being launched today at the 'Global Table' event in Melbourne.
Senior Economic Advisor at CSIRO Futures, Dr Katherine Wynn, said that if Australia harnessed these opportunities, the food and agribusiness sector could successfully become a growth orientated, de-commoditised, value-adding and differentiated sector.
"Achieving this growth will depend on continued innovation and investment by all players in the food industry," Dr Wynn said.
"As consumer demand for healthy foods and foods with added health benefits increases, foods such as enriched yoghurt and fortified breakfast cereals are likely to claim a larger chunk of the $25 billion pie."
Global consumer trends for sustainable, ethical and healthy food products combined with growing demand from export markets buying into Australia's reputation for clean and green products are driving this growth.
Dr Wynn, whose team drew on extensive research, consultations and economic analysis, said the health and wellness, sustainable solutions, and premium segments will see higher growth (3.6 per cent per annum, in real terms) compared to the food and agribusiness industry as a whole (2.4 per cent per annum).
The goal to grow our share of emerging food markets complements the National Farmers' Federation strategic target to reach $100 billion by 2030, with a growth rate of approximately 4 per cent per annum expected in farm gate output.
Key opportunities fuelling this growth include the meat alternatives market – such as plant proteins and insect-based ingredients – as well as demand from export markets with large vegetarian populations such as India. The meat alternatives market also has the potential to reduce greenhouse gas emissions and water use.
The research also shows that consumers are more willing to pay a premium for sustainable brands which could see greater economic as well as environmental benefits.
Disclaimer: These articles are not intended to provide medical advice, diagnosis or treatment. Views expressed here do not necessarily reflect those of Pittwater Online News or its staff.