Inbox and Environment News: Issue 417
August 18 - 24, 2019: Issue 417
Barrenjoey Performance Space: We Have Glass!
Photographed August 16th. 2019 - pic courtesy BHS Highlife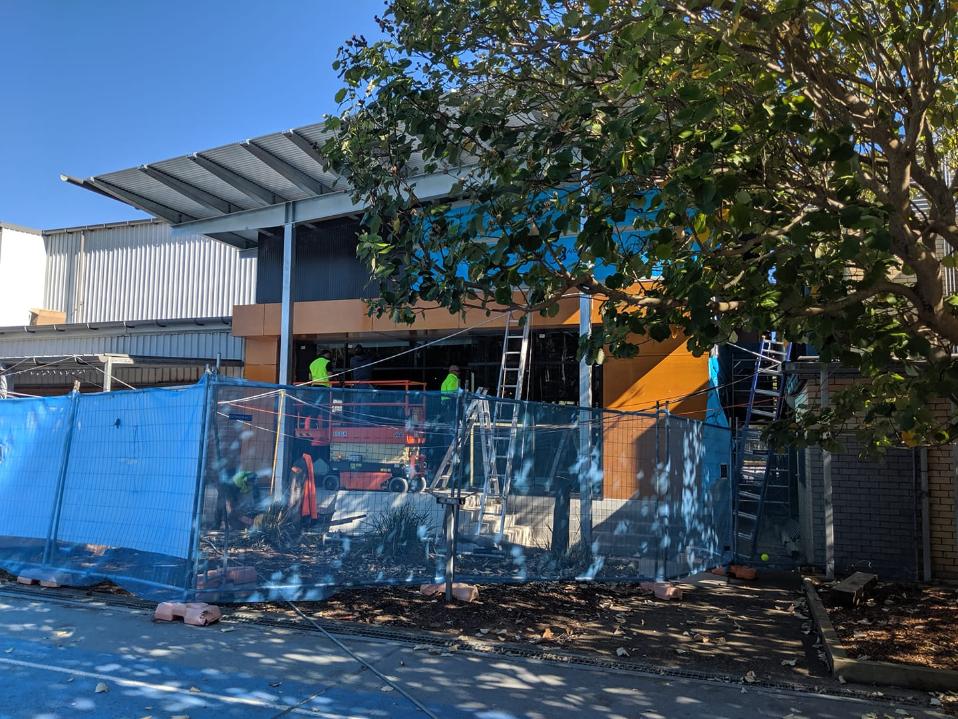 Please Take Your Fishing Line, Hooks And Plastic Bait Packaging Home With You
Australian Sea Bird Rescue Central Coast, Sydney and the South Coast of NSW volunteers have found pelicans and seagulls who have been affected by the left behind accoutrements of fishing in recent weeks.
In late July rescue coordinator Lisa Hood was in Woolooware Bay, Sydney doing some training with new members Yvette and Michael, when they noticed a pelican with a leg issue. After doing an excellent 'noose hit' to capture the pelican an examination was done.
It was a Juvenile male with a mostly healed injury on leading edge of left wing, but the main issue was it was extremely lame and very dishevelled and messy looking.
The leg was quite warm indicating an infection so he would need some treatment and time in care.
Being in Sydney, it was off to Taronga Wildlife Hospital.
When birds are caught it can be quite stressful for them, although they settle down pretty quickly. The stress usually causes them to regurgitate, not a fun experience if you are the person holding the pelican.
This pelican regurgitated among other things a plastic bag full of some disgusting brown matter possibly fish burley and a foil packet of prawns or something similar.
Clearly someone had either dumped or left these after fishing and the pelican has scooped up the rubbish seeing it as food.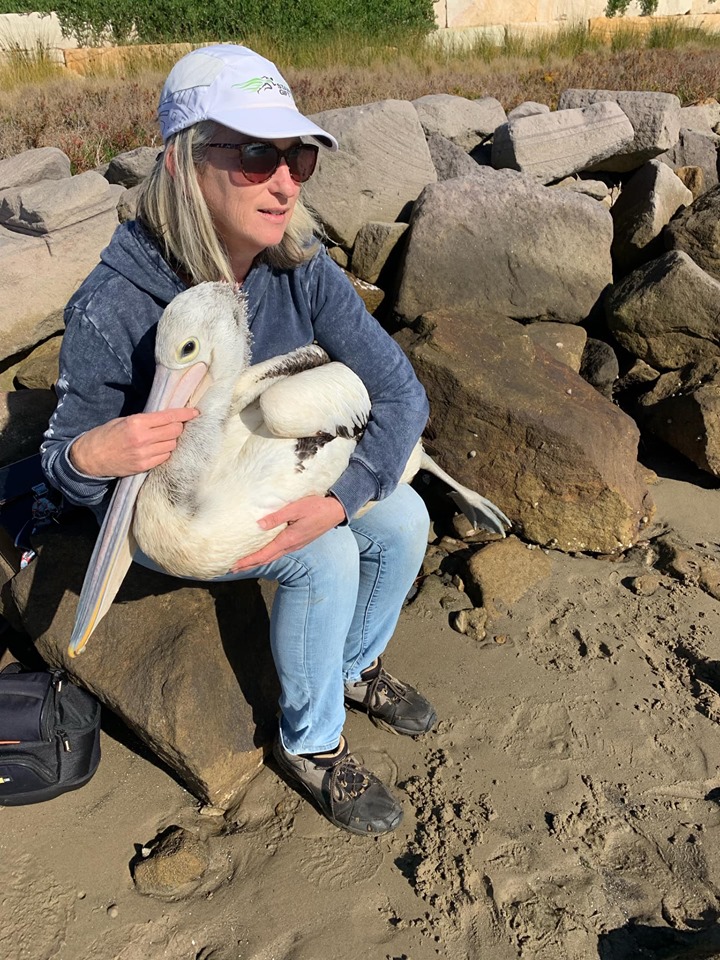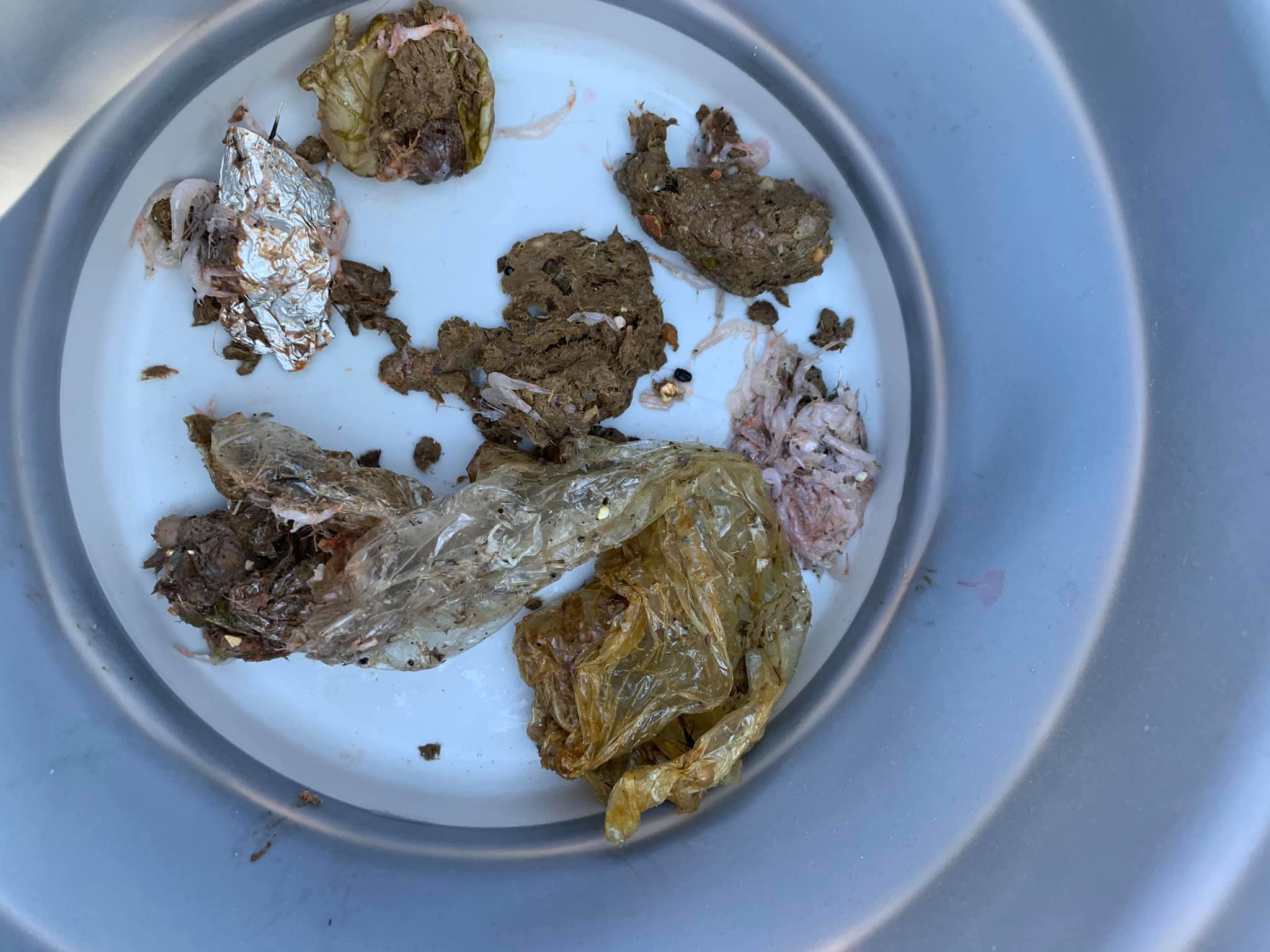 Please let this be a reminder to take your rubbish with you and don't leave bait unattended.
Plastic doesn't belong anywhere near the shoreline. If you have plastic with you be extra diligent, especially on windy days.
During the same week ASR Central Coast volunteers were doing a health check of pelicans at Picnic Point and came across a poor seagull that had swallowed a hook with line trailing out of the beak.
One volunteer went over with a fish and the seagull was trapped in a picnic table by the fishing line so he was able to grab him.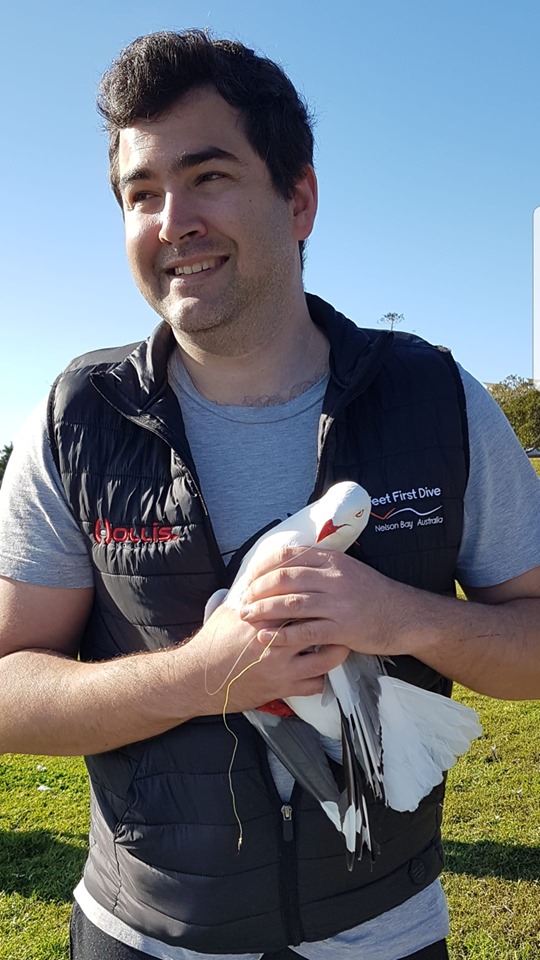 In recent weeks Sydney Wildlife Volunteers have had to rescue a darter on Narrabeen Lagoon that had fallen victim to discarded fishing lines. Seeing seagulls with legs and beaks impaled with fishing hooks or caught in fishing lines all along the rockshelves off our beaches is not uncommon.
The injury from the hooks or the lines wrapping around their legs or necks will either be the cause of the loss of a leg or it will kill them. For those sea birds that dive under water to fish, it may be the cause of them drowning when the line snags on a rock or something else underwater.
These incidences are avoidable. Please take home with you any fishing line, hooks and plastic bags your bait comes in.
All photos courtesy Australia Sea Bird Rescue.
Aussie Bread Tags Collection Points
Collecting bread tags enables us to provide wheelchairs that change the life of disabled people in need, as well as keeping the tags out of landfill to help to preserve the environment.
Bread Tags for Wheelchairs was started in South Africa in 2006 by Mary Honeybun. It is a community program where individuals and organisations collect bread tags, which are sold to recyclers. The money raised pays for wheelchairs for the less fortunate which are purchased through a local pharmacy. Currently about 500kg of bread tags are collected a month in South Africa, funding 2-3 wheelchairs.
We have been collecting bread tags nationally in Australia since September 2018 and now have more than 100 collection points across the country. In February 2019 we started local recycling through Transmutation - Reduce, Reuse and Recycle in Robe, SA, where our tags are recycled into products such as door knobs and bowls. Tags from some states are still sent to South Africa where a plastics company called Zibo recycles them into seedling trays.
These humble bits of polystyrene can make a real difference so get your friends, family, school, workplace and church involved. Ask school tuck shops and boarding school kitchens, child care centres, aged care facilities, hospitals, cafes and fast food outlets to collect for you - they get through a lot of bread!
All the information and signage for collecting or setting up a public collection point is
on our website
.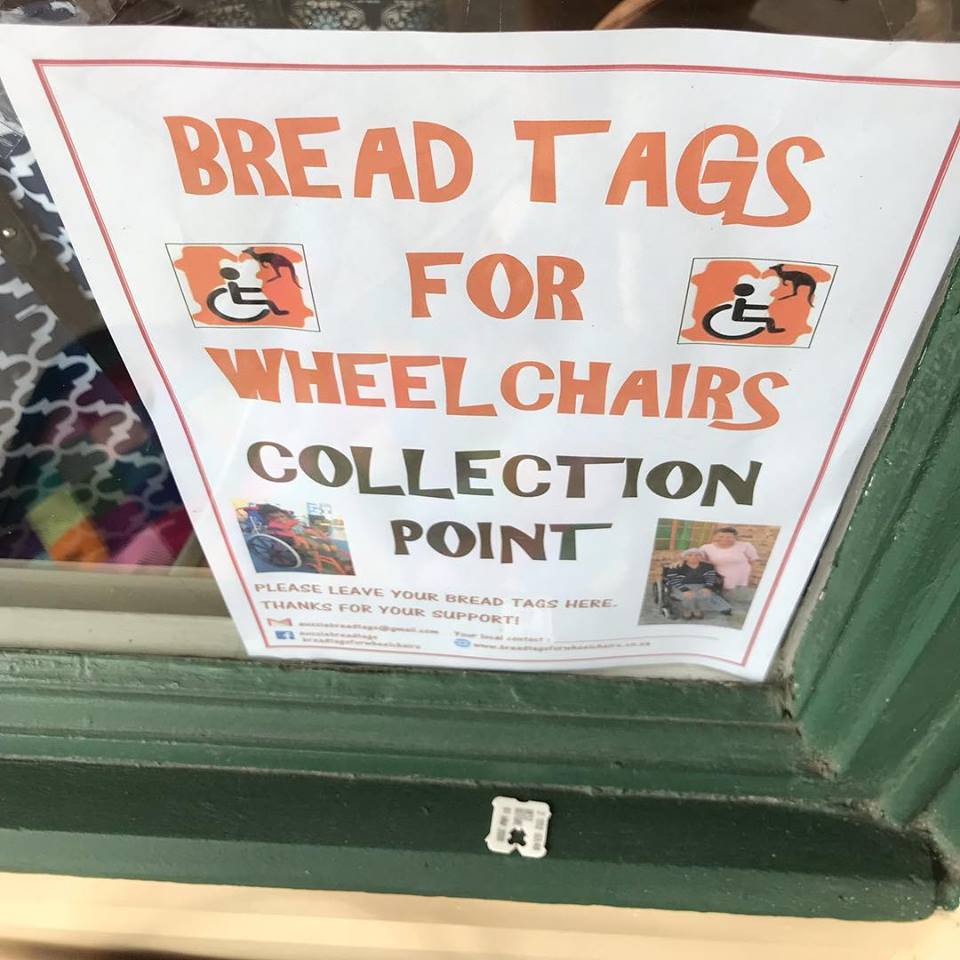 Muogamarra Nature Reserve Open Season
Muogamarra Nature Reserve is open for just 6 weekends, from Saturday 10 August to Sunday 15 September 2019.
Located just north of Sydney, it's perfect for a weekend day trip.
Visit this paradise of rare native wildflowers. Enjoy expansive views of Bar, Milson and Spectacle islands, Berowra Creek and the Hawkesbury River. Join a guided walk to Peats Bight, Bird Gully, Lloyd Trig and Deerubbin, or take an Aboriginal cultural tour.
Remember to book online before you arrive. You can also do self-guided walks in this gorgeous reserve.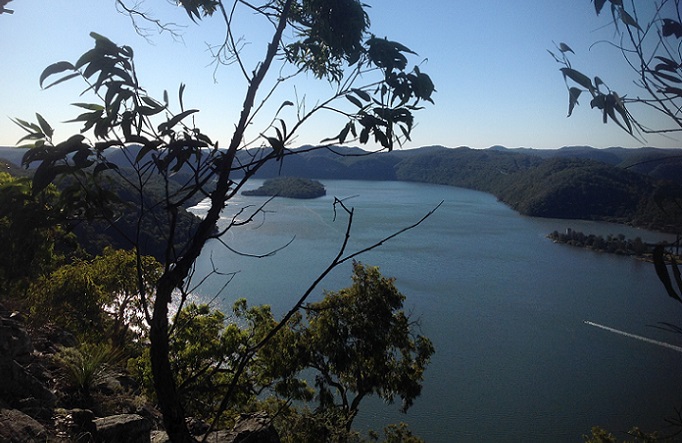 Mona Vale Beach Clean
Sunday, August 25, 2019 at 10 AM – 12 PM
Mona Vale Beach, Mona Vale
Hosted by Northern Beaches Clean Up Crew
Come and join us for our second clean up in Mona Vale. We'll meet at the area between toilet block and cafe as it's in the middle of area to target. Some can head north through the basin and others south around cafe/ clubhouse and lawn area or down onto main beach. We have gloves, bags and buckets. We'll clean up this area to try and catch all the litter before it enters the ocean. We're trying to remove as much plastic, cigarette butts and rubbish as possible. We're a friendly group of people and everyone is welcome to this family friendly event. It's a nice community - make some new friends and do a good deed for the planet at the same time.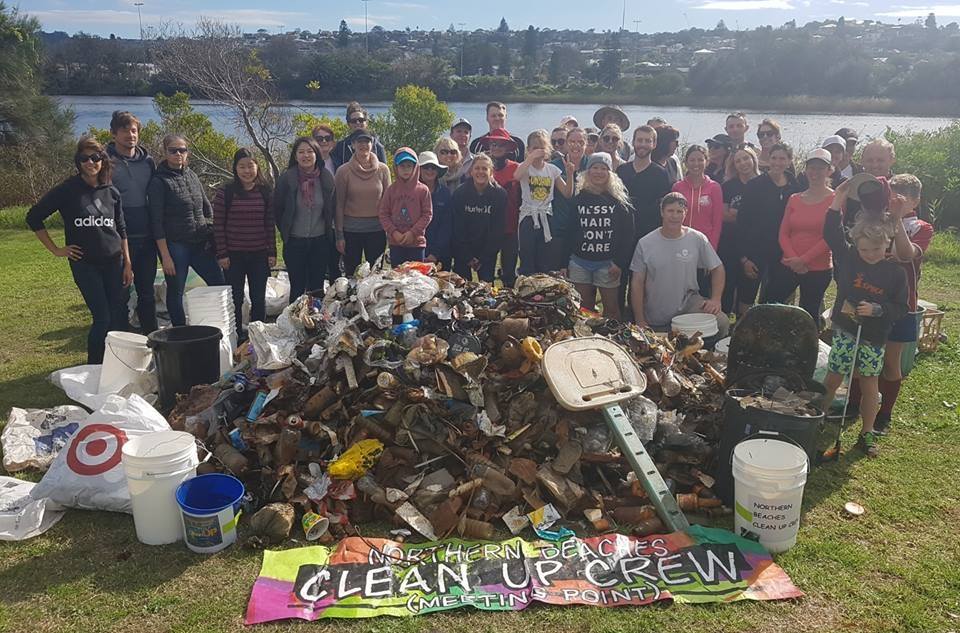 Spring Fair
Hosted by Stony Range Regional Botanic Garden and Australian Plants Society Northern Beaches Group
Sunday, September 8, 2019 at 9 AM – 5 PM
Stony Range Regional Botanic Garden
810 Pittwater Road, Dee Why 2099
This year the theme is 'Back to the Bush'
Enjoy native plant sales and advice plus displays, children's activities, live native animals, walks, music, sculptures, photography displays, BBQ and coffee shop.

Mona Vale Garden Club's 48th Spring Flower Show
Saturday, 28 September 2019 - 10:00am to 3:00pm
Wonderful display of flowers, potted plants, vegetables, herbs and floral art. Plants, white elephant goods and cakes for sale. Raffles. Refreshments available.
Gold coin entry; $2.00 - children no charge
Ted Blackwood Hall
Cnr Jacksons & Boondah Roads
Warriewood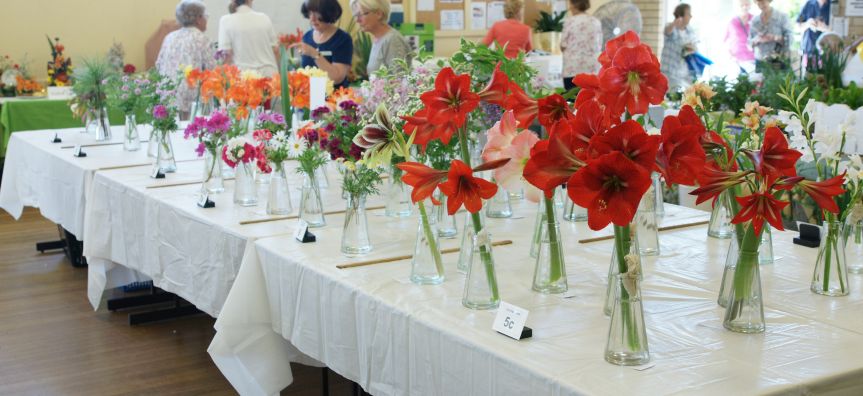 SeaWeek: Celebrating The Sea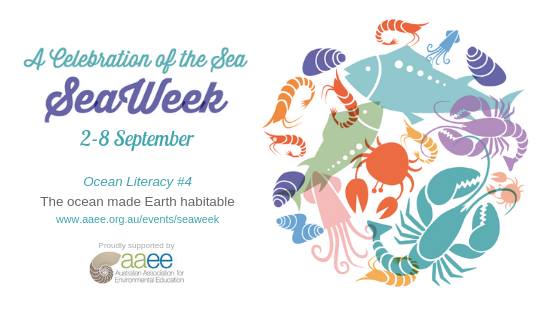 SeaWeek is Australia's annual celebration of the sea. Since 1988, SeaWeek has encouraged community awareness and appreciation for marine and coastal environments. Each year is a different theme, providing educators with specific messages and avenues through which to engage people in learning about and enjoying the ocean.
In 2019, SeaWeek will be celebrated from 2 to 8 September and this year's theme is
Ocean Literacy Principle 4:
The ocean made Earth habitable.
The concept of Ocean Literacy originally began to develop in the US in 2002. At its core, Ocean Literacy 'curriculum' which provides educators a scaffold through which to teach the key messages (principles) needed for people and oceans to co-exist. A great deal of work has gone into creating this framework which provides educators with a scope and sequence for K-12 for each of the seven principles of Ocean Literacy.
The ocean made Earth habitable
The SeaWeek theme of OL4: The ocean made Earth habitable, has three key messages, outlined below. There are lists of topics and sub-topics for all ages on the Ocean Literacy website and adaptations of these to the Australian Curriculum.
Most of the oxygen in the atmosphere originally came from the activities of photosynthetic organisms in the ocean. This accumulation of oxygen in Earth's atmosphere was necessary for life to develop and be sustained on land.
The first life is thought to have started in the ocean. The earliest evidence of life is found in the ocean.
The ocean provided and continues to provide water, oxygen and nutrients, and moderates the climate needed for life to exist on Earth
AAEE hopes that SeaWeek will enable all our members to incorporate the ocean (and OL4) into education programs this September from the 2nd to 8th.
The
SeaWeek web page
provides information on events and activities planned for the week. We can also use the website and social media networks to help promote events you may be coordinating.
Australia is a marine nation. We have one of the largest ocean territories in the world, and it drives our climate and weather, generates employment, provides food and resources, and offers lifestyle and recreational opportunities (source CSIRO).
Between 1988 and 2014, 'SeaWeek' was the Marine Education Society of Australasia's (MESA) major national public awareness campaign. With the recent closing of MESA, the co-ordination of the newly named SeaWeek has been passed over to AAEE ME - the Marine Educators Special Interest Group under the Australian Association for Environmental Education.
Explore NSW Parks Online With Google Street View Trekker
Published on 13 Aug 2019 by NSW National Parks and Wildlife Service
Did you know you can explore NSW national parks online using Google Maps' Street View? Working with Google, NPWS rangers and staff have captured imagery in over 50 national parks using Google's special backpack Trekker. See our favourite virtual tours here: https://www.nationalparks.nsw.gov.au/...
Take a virtual tour of walking tracks, lookouts and campgrounds on the coast, deep within rainforests, and even in Outback NSW.
Simply drop and drag 'Pegman' into Google Maps from your computer or mobile device.
Emissions A Factor In Dartbrook Extension Refusal
August 16, 2019: NSW EDO

The Independent Planning Commission (IPC) has ruled that the Dartbrook underground mine near Aberdeen in the Upper Hunter valley can re-open. However, the IPC decided against approving a five-year extension, which means that the mine can only operate until 2022 - a decision that may affect the overall financial viability of the project
.
EDO NSW had assisted the Friends of the Upper Hunter in making a submission to the IPC in relation to Dartbrook in light of the Rocky Hill decision.
The Commission's recently published decision shows that reasons for the refusal to extend the life of the existing approval include a failure to consider greenhouse gas (GHG) emissions adequately. This appears to be the first time the IPC has refused a coal mine extension in part because of climate change considerations.
The mine was originally approved in 1991 and has been in care and maintenance since 2006. In their decision the IPC said the mine can recommence operations using bord-and-pillar methods, not the usual longwall methods, and extract six million tonnes of coal until December 2022.
Significantly, the IPC's determination to refuse the 5 year extension found that it was not in the public interest for reasons including failure of the proponent to consider GHG emissions and their impacts, relevantly stating:
[243]
The impacts relating to air quality, noise, subsidence, groundwater and GHG emissions have not been fully considered in the application…
The information provided up to this point regarding GHG emissions related impacts and the appropriateness of the methodology for estimating the social and economic costs of the projected emissions is unsatisfactory;
The net present value of the cost of GHG emission impacts from the Applications over its 10-year life span have not been considered. Further there has not been any proposal to minimise, mitigate or offset these impacts…
The timing of information supplied in relation to GHG emissions was unsatisfactory. GHG emissions were dealt with in the [Air Quality Impact Assessment] and information on Scope 3 emissions was only provided after the Public Meeting has been held which deprived the public and stakeholders of an opportunity to comment at an earlier stage of the proceedings…
A 5 year extension of the Project to 2027 would not be in accordance with ESD principles, in particular the precautionary principle as there is insufficient information available to the Commission to enable a comprehensive and information consideration of the impacts and risks inherent in a 5 year extension…
The 5 year extension would not be in accordance with the principle of inter-generational equity given the lack of rigorous assessment of air quality impacts, GHG emissions, noise impacts and social impacts should the full operations approved under DA 231-7-2000 commence.
The IPC's consideration of GHG emissions is set out in [128] to [134] of the Decision. At [129] the IPC referred to the Rocky Hill Decision and noted that "the decision confirmed that indirect, downstream GHG emissions are a relevant consideration to take into account in determining applications for activities involving fossil fuel extraction."
At [132] the IPC stated that "in considering GHG emissions the Application relies heavily on the existing Project Approval from 1991 that was determined within the regulatory framework that existed at that time and finds that the treatment of GHG emissions in the proposed Modification is out of step with contemporary international and domestic policy, the current regulatory environment for GHG emissions and community expectations."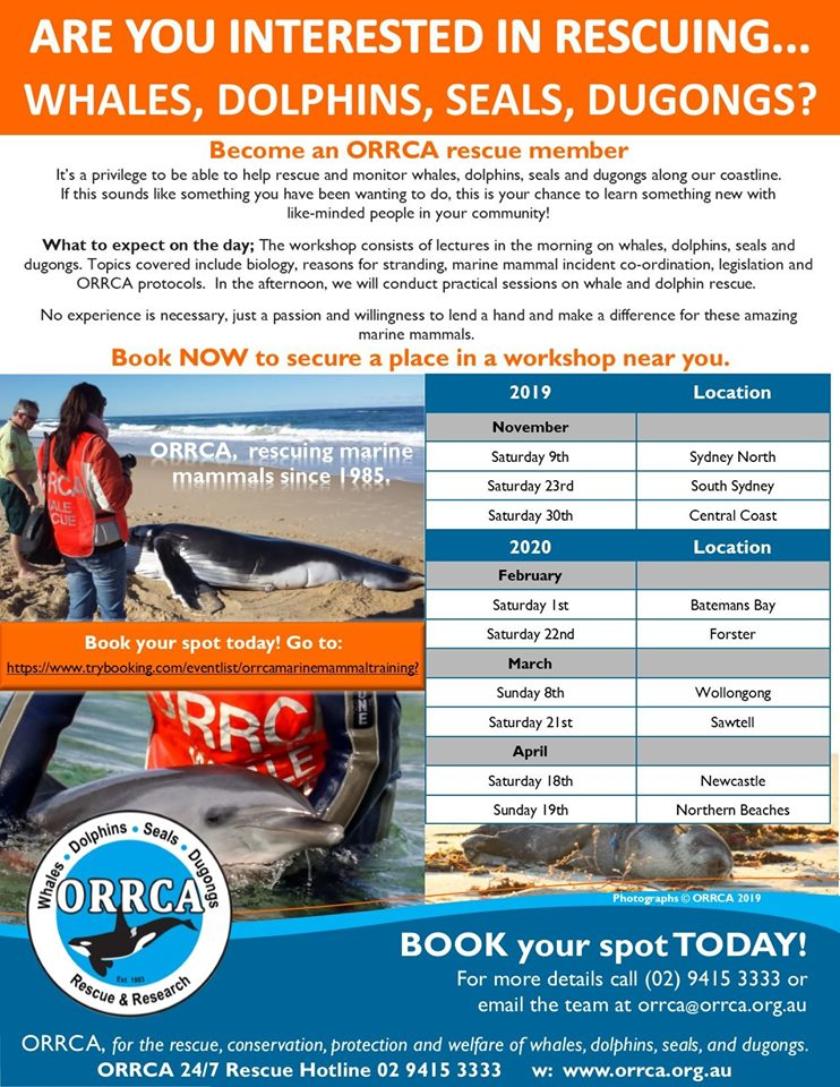 Human Impacts On Oceans Nearly Doubled In Recent Decade
August 13, 2019: University of California - Santa Barbara
Over the recent decade, total human impacts to the world's oceans have, on average, nearly doubled and could double again in the next decade without adequate action. That's according to a new study by researchers from the National Center for Ecological Analysis and Synthesis (NCEAS) at UC Santa Barbara.
Published in the journal Scientific Reports, the study assessed for the first time where the combined impacts that humans are having on oceans -- from nutrient pollution to overfishing -- are changing and how quickly. In nearly 60% of the ocean, the cumulative impacts are increasing significantly and, in many places, at a pace that appears to be accelerating.
"That creates even more urgency to solve these problems," said lead author Ben Halpern, director of NCEAS and a professor at UC Santa Barbara's Bren School of Environmental Science & Management.
Climate change is a key factor driving the increase across the world, as seas warm, acidify and rise. On top of that, commercial fishing, runoff from land-based pollution and shipping are intensifying progressively each year in many areas of the ocean.
"It's a multifactor problem that we need to solve. We can't just fix one thing if we want to slow and eventually stop the rate of increase in cumulative impacts," said Halpern.
The study also projected the impacts one decade into the future, based on the rate of change in the recent past, finding that they could double again if the pace of change continues unchecked.
The assessment provides a holistic perspective of where and how much human activities shape ocean change -- for better or worse -- which is essential to policy and planning.
"If you don't pay attention to the big picture, you miss the actual story," said Halpern. "The bigger picture is critical if you want to make smart management decisions -- where are you going to get your biggest bang for your buck."
Regions of particular concern include Australia
, Western Africa, the Eastern Caribbean islands and the Middle East, among others.
Coastal habitats such as mangroves, coral reefs and seagrasses are among the hardest-hit ecosystems.
There is an upside to the story, however. The authors did find "success stories" around every continent, areas where impacts have declined, such as the seas of South Korea, Japan, the United Kingdom and Denmark, all of which have seen significant decreases in commercial fishing and pollution.
These declines suggest that policies and other actions to improve ocean conditions are making a difference -- although, the analysis does not attribute specific actions to those declines.
"We can improve things. The solutions are known and within our grasp. We just need the social and political will to take action," said Halpern.
To assess the pace of change, the authors leveraged two previous and similar assessments conducted by several of the same team members and others in 2008 and 2013, which provided first glimpses into the full, cumulative extent of humanity's impacts on oceans.
"Previously, we had a good measure of the magnitude of human impacts, but not a clear picture of how they are changing," said co-author Melanie Frazier, a data scientist at NCEAS.
Frazier was surprised to see in the data how dramatically ocean temperatures have increased in a relatively short period of time.
"You don't need fancy statistics to see how rapidly ocean temperature is changing and understand the magnitude of the problem," said Frazier. "I think this study, along with many others, highlights the importance of a concerted global effort to control climate change."
Benjamin S. Halpern, Melanie Frazier, Jamie Afflerbach, Julia S. Lowndes, Fiorenza Micheli, Casey O'Hara, Courtney Scarborough, Kimberly A. Selkoe.
Recent pace of change in human impact on the world's ocean.
Scientific Reports, 2019; 9 (1) DOI:
10.1038/s41598-019-47201-9
Barrenjoey Seal Colony Growing
Jools Farrell, local ORRCA member, reminds us that at present the Australian Fur Seal Colony at Barrenjoey is growing.
In mid July there were

9

but there will be a lot more as we had up to 20 last year.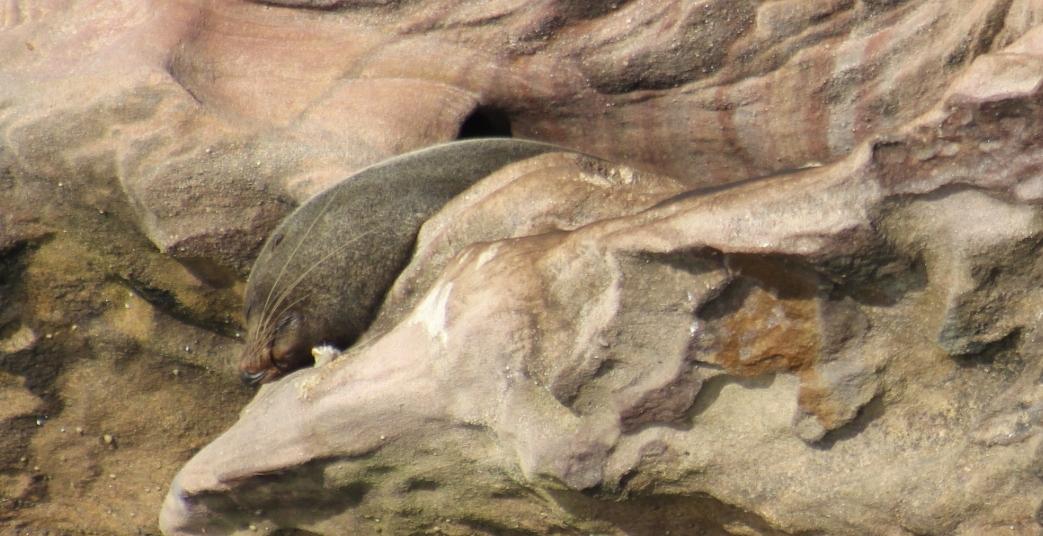 Please remember that legally you must stay a minimum of 40 metres away from seals, especially if they come ashore on the estuary beaches or ocean beaches to rest.
Also please keep an eye out for them if you are out in a boat as they do venture out of this spot to feed on the estuary or around Barrenjoey Headland. In recent years they have been seen everywhere from Barrenjoey to Clareville and Church Point.
Please do not attempt to feed them as they get plenty of food here in Pittwater.
Please also do not attempt to swim with them, Jools asks.
If you do see a seal in distress, please contact ORRCA on their 24/7 hotline: 9415 3333.
Catch A Glimpse Of A Humpback Whale
Visit a coastal NSW national park to spot a humpback whale, as they start their annual migration north.
From May to November 2019, over 30,000 humpback whales will migrate from the cold waters of Antarctica to the warmer waters off north east Australia to mate and give birth before heading south again.
Vantage spots for whale watching include national parks with lookouts, headlands and foreshores.
Southern right and minke whales may also be spotted off the NSW coast during migration season.
Keen whale-watchers can download the free Wild About Whales mobile app, which helps users find the best locations for spotting whales, get real-time notifications of nearby sightings, and record their sightings.
Environment Minister Matt Kean said the app is a great tool for the whole family to learn more about whales, while also contributing to a citizen science project.
"Citizen science volunteers and other organisations such as ORRCA do an amazing job of monitoring the number of whales migrating along the NSW coast each season," Mr Kean said.
Find whale watching vantage points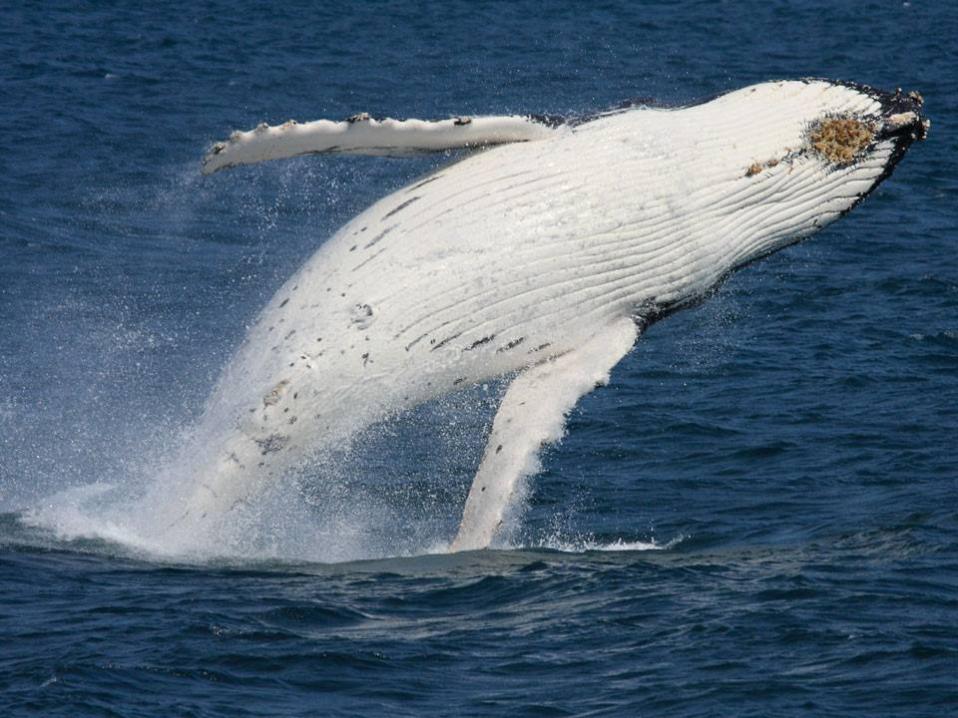 UNSW University Medal Winner Picks Up National Design Graduate Of The Year Award
August 15, 2019 - by Susi Banks, UNSW
Designs for a co-working incubator, a civic centre on Sydney's Goat Island and a retail space to creatively showcase Australian fashion designs were three stunning projects which have put UNSW Interior Architecture graduate Zarah Baitz in the national spotlight.
The Design Institute of Australia (DIA) awarded Ms Baitz the prestigious Graduate of the Year Award (GOTYA) for her three interior architecture pieces. She also won the National Interior Design Category across all DIA chapters and the award for NSW chapter category for Interior Design.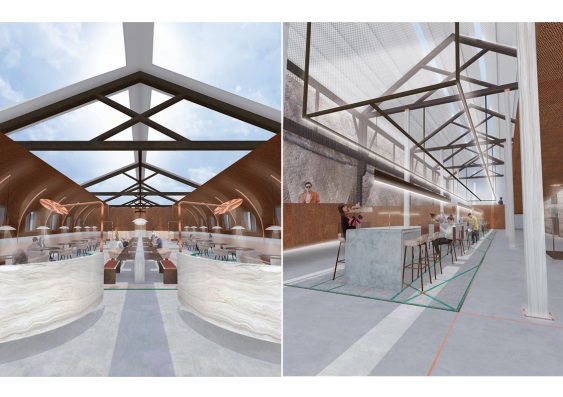 Zarah Baitz's design proposal for a civic centre on Goat Island in Sydney Harbour. Image: Zarah Baitz.

Design Institute of Australia NSW Chair Nick Karlovasitis (MDIA) praised Zarah as "one of Australia's next generation of design visionaries" and says the Institute "can't wait to see what she does next".
Describing the DIA Graduate of the Year Awards as an "annual high point for the design industry", Mr Karlovasitis added that it was a "celebration of our most exceptional emerging designers."
This follows her also winning the UNSW University Medal in Interior Architecture (Honours), a prestigious award granted to the top student across all disciplines in the Built Environment Faculty for academic achievement and rigour.
The University Medal is one of the most distinguished awards that can be bestowed upon an undergraduate student, recognising outstanding academic performance across a Bachelor program.
Ms Baitz says that winning the awards has been extremely humbling. "Being recognised by both my university and the industry has truly confirmed to me that my passion lies in the right place," she says.
"All of my hard work and commitment over the past four years has been extremely worthwhile.
"This recognition has enhanced my belief in my ability and my philosophy. I am incredibly grateful to UNSW and the DIA for these acknowledgements and excited for what is to come next."
She says some of the highlights of her time at UNSW were study trips to Cambodia, Venice and Vienna. She credits the trip to Vienna on the Seidler International Study Tour, coordinated by UNSW FBE, as sparking her interest in social housing and inspiring her future career direction.
"I didn't even know that I had an interest in social housing until the trip to Vienna, where I learned about the amazing system they have," Ms Baitz says.
"That's now inspired me one hundred per cent in terms of my future goals."
In Vienna, more than 60 per cent of the population live in some form of subsidised housing. The model of social and affordable housing is diverse and includes city-owned flats and limited profit housing co-operatives. Major architects, past and present, have been involved in the design, built to encourage interaction among social classes, and promote innovation and high-quality design.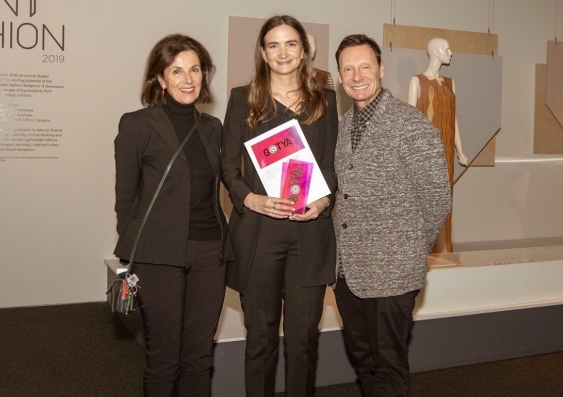 Zarah Baitz with Professor Helen Lochhead and Bruce Watson.
Before the trip to Vienna – which also included two weeks in Venice – Ms Baitz was selected to go on a trip to Cambodia, where UNSW partnered with the University of Fine Arts (RUFA) in Phnom Penh; and studied the street life in Phnom Penh versus the street life in Sydney. The two-week workshop examines the diverse ways people use public street space by engaging with the people, systems and spaces. The aim is to understand how inclusive, people-centred public spaces can be created and how 'unseen' parts of rapidly developing cities might be documented.
Ms Baitz initially heard about the Bachelor of Interior Architecture at UNSW from "a few people that had done the course", previously not knowing there was an interior architecture-specific faculty.
"I really liked the idea of being able to combine architecture and interiors and I truly didn't even consider any other universities."
Ms Baitz says the Built Environment Faculty encourages interdisciplinary learning which is key in the changing nature of the workforce and current business climate.
"I came to one of the open days and saw how creative and conceptual the degree was. Not just designing buildings but designing environments," she says.
"I've always been quite a creative person. I loved art at school and I also loved maths. I wanted to do something predominantly creative, but in combination with something practical. I haven't really ever wanted to do anything else. I've always wanted to design buildings, inside and out."
For the Design Institute of Australia GOTYA, students are required to submit three projects from their time at university. Ms Baitz's first project was to independently design a retail space within a tenancy of Burwood Westfield Shopping Centre in Sydney, featuring collections from emerging Australian fashion designers. The second project was to design a workplace for a co-working incubator for start-up tech and media companies. And thirdly, her graduation project was to design the civic centre on Sydney Harbour's Goat Island.
Ms Baitz credits the Bachelor of Interior Architecture as giving her a great start in the industry and the "incredible teachers and lecturers, such as Lisa Zamberlan and Bruce Watson" at UNSW being instrumental to her success.
"We had such a close relationship with our teachers, and they were very open to helping you whenever you needed. It was such a great support system. And also the networking between different years of the degree, which is great," she says.
"I was a peer demonstrator, aiding tutorial classes for younger years during my time at UNSW Built Environment, which I really enjoyed. There's constantly an exchange between people all across the degree. I appreciate how involved my teachers were; I think it's quite a rare thing to come across at university."
Ms Baitz says although architecture courses have a reputation for being very hard and time-consuming, she believes "it doesn't really matter if you're doing something you love. If you have a good work ethic and determination and are passionate about it, it will ultimately result in success."
Now doing a Master of Architecture degree, Ms Baitz has just started a new role as Student Architect with Bates Smart, a multidisciplinary design firm with offices in Sydney and Melbourne.
She says recently a lot of people have been asking her how she has done so well.
"They are saying 'you must be so incredibly clever'. And I'm not, but I think it does initially start with your own work ethic and your passion for what you're doing. As long as you're passionate, hardworking and have a fantastic support team, teachers, family and friends, you will enjoy it and succeed."
Building A Mentally And Physically Healthy Australia
August 13, 2019: The Hon Greg Hunt MP, Minister for Health
Delivering the world's best mental health system – stigma-free and focused on prevention, starting with children under 12 – is the major focus of the Australian Government's Long Term National Health Plan, outlined today.
Under this Plan, we will build a mentally and physically healthy Australia. For the first time, mental health will be rated equally alongside physical health.
The Long Term National Health Plan recognises that depression, anxiety, bipolar disorder and psychosis are health problems to be treated just like diabetes, asthma and broken bones.
It charts the way forward over the next three and 10 years in the key areas of mental health, primary care, hospitals, preventive health and medical research.
The Long Term National Health Plan includes:
The 2030 mental health vision, including a new strategy specifically for children under 12 years
The 10-year Primary Health Care Plan
Continued improvement of private health insurance
The 10-year National Preventive Health Strategy
The 10-year Medical Research Future Fund (MRFF) investment plan.
To help inform the Plan, the Government is commissioning a multi-year study of more than 60,000 Australians to provide the most complete picture ever of our physical and mental health.
The Intergenerational Health and Mental Health Study will cover mental health, general health, nutrition and physical activity.
The Government will build a mental health system that is integrated, simplified, trusted and comprehensive.
The new Children's Mental Health Strategy focuses on the 0–12 age group, and aims to maintain mental wellbeing and prevent mental ill health. It will improve delivery of supports for early childhood, parenting and early education.
We know that half of all symptoms of mental illness begin before the age of 14, and that neuropsychiatric conditions are the leading cause of disability in young people. If untreated, these conditions severely influence how children develop, and how they do at school and in life.
The Children's Mental Health Strategy will provide a framework to embed protective skills in early childhood, create mentally healthy home environments, support parents, and prevent or treat early childhood trauma.
The expert working group developing the Strategy will be co-chaired by Professor Frank Oberklaid and Professor Christel Middeldorp. Two internationally recognised leaders in child mental health.
Professor Oberklaid, Director of the Centre for Community Child Health at The Royal Children's Hospital, and Professor Middeldorp, conjoint Professor of Child and Youth Psychiatry at the Child Health Research Centre and Children's Health Queensland Hospital and Health Service, are two of Australia's leading child mental health experts.
The Government will continue to tackle stigma around mental illness and encourage people to seek help – and seek it early.
Enormous progress has been made on destigmatisation, but self-stigma – people's self-consciousness about their own mental health concerns remains high. It is the main barrier to people seeking help.
As a Government, and through the nation's leaders, organisations, schools and the community, we will work to ensure there will be no shame – in particular, no shame in our own mental health challenges – when we reach out for help.
The Government is undertaking unprecedented action to reduce the rates of suicide, particularly for our young people and Indigenous Australians. More than 3,120 recorded suicides in 2017 – part of an upward trend over the past decade – is a national tragedy.
The Government will establish a 'towards zero' suicide target and culture through a whole-of-government approach driven by Australia's first National Suicide Prevention Adviser, Christine Morgan.
One of the specific priority areas for the next round of the Government's Million Minds mental health research mission will be research on suicide prevention. Funding of $8 million will be made available to support this research with a round to be opened for competitive application in November 2019.
We will continue to improve service delivery. Funding of $111 million will establish 30 more headspace centres in this term, taking the total to 145 around Australia.
Funding of $110 million is allocated for the Early Psychosis Youth Services Program; $114.5 million to establish eight adult mental health centres; $63 million for residential eating disorder centres in each state and territory; and $36.7 million to expand Way Back services in selected regions, to support people after attempting suicide.
Between now and 2030, we will establish a network of adult mental health centres.
Australia's mental health system needs to be better integrated. The Government will work towards a New National Mental Health Partnership with states and territories. This Partnership will be informed by the National Mental Health Commission and the Productivity Commission, which are currently working together on Vision 2030: Blueprint for the Future.
The Partnership will identify individual and shared responsibilities for states and territories, and the Commonwealth.
The goal of national partnerships with each of the states and territories is for a simplified mental health system from prevention to treatment to recovery.
The Government will implement the 10-year Primary Health Care Plan.
A key reform is support for GPs to provide more flexible care for patients over 70 with chronic and complex conditions, through a new patient enrolment payment model rather than fee-for-service MBS items.
We will develop genomics testing as the new standard of care. Genomics will transform prevention, prediction, diagnosis and treatment by providing precision medical care, targeting the unique genetic makeup of individuals.
We will progressively roll out universal telehealth, modernising general practice, improving continuity and convenience, and particularly benefiting rural and remote Australia.
We will encourage more nurses to enter the primary care workforce.
We will make pharmacy an even more essential part of primary care. The Government is committed to early and inclusive negotiations for a new Community Pharmacy Agreement.
Through our Stronger Rural Health Strategy, we will better distribute the health workforce, with 3,000 new doctors and nurses and hundreds of allied health professionals to be located in areas of need, especially in regional and rural Australia.
Indigenous health is a key priority. We will complete the next iteration of the National Aboriginal and Torres Strait Islander Health Plan by mid-2020.
Through Medicare and the Pharmaceutical Benefits Scheme (PBS), we will continue to ensure Australians have guaranteed access to subsidised health care and medicines. We have provisioned $40 billion for PBS medicines over the next four years. Of this, more than $10 billion is for cancer medicines. We are also looking at ways to improve subsidised access, including streamlining processes for medicines that offer a real therapeutic advance.
Hospitals and private health insurance
We have begun the next wave of private health insurance reforms. We are working collaboratively with insurers, hospitals and doctors to deliver a better outcome for consumers. Our first round of reforms delivered the lowest premium changes in 18 years.
With $131 billion in record public hospitals funding on the table for the next five years under the National Health Reform Agreement, we will work with states and territories to better coordinate care for complex and chronic conditions, keep people out of hospital, and improve management, including self-management, of people with chronic and complex conditions.
Under our landmark $1.25 billion Community Health and Hospitals Program, we will continue to allocate funds for important health and hospital projects. So far, $100 million in signed bilateral agreements with states and territories has been released for 65 projects, including the Peter MacCallum Cancer Centre to bring CAR T – cell treatment to Australia ($80 million), Sydney Children's Comprehensive Cancer Care Centre ($100 million), the Repat Brain and Spinal Centre, South Australia ($20 million), and the Logan Urgent and Specialist Care Centre, Queensland ($33.4 million).
The Government will develop and implement a 10-year National Preventive Health Strategy. This strategy will provide a better balance between treatment and prevention. It will be designed to keep people healthier and out of hospital.
We will continue to lift cancer screening rates across the three current population-based cancer screening programs – bowel, breast, and cervical – and have requested Cancer Australia to investigate the potential for a national lung cancer screening program.
Australia is set to be the first country in the world to eliminate cervical cancer through vaccination and screening.
We will continue to invest in the National Immunisation Program – $400 million for this year. We will develop a national obesity strategy with states and territories. A $20 million National Tobacco Campaign over four years will continue to reduce tobacco use. Our goal is to reduce smoking rates to below 10 per cent by 2025.
The National Preventive Health Strategy includes an Indigenous Preventive Health Plan. Under this plan, targets for improved health outcomes include:
Ending avoidable blindness by 2025
Ending avoidable deafness by 2025
Eradicating rheumatic heart disease by 2030
A 10 per cent annual increase in the number of people having at least one health check a year
60 per cent of pregnant women to have at least one health check in the first trimester
Stopping the growth in type 2 diabetes among children and young people within five years.
The 10-year, $5 billion MRFF investment plan and the $500 million Biomedical Translation Fund are giving funding certainty to our best and brightest researchers and start-ups. They are reaffirming Australia's reputation as a world leader in the health and medical research.
A total of 54 clinical trials are now being funded through the MRFF. Within 10 years, we will have established Australia as a global centre for clinical trials.
Eight research missions covering brain cancer ($124.7 million), mental health ($125 million), genomics $500 million), ageing, aged care and dementia ($185 million), Indigenous ($160 million), stem cell ($150 million), cardiovascular ($220 million) and traumatic brain injury ($50 million) are funded through the MRFF. Over time, they will transform health care.
Work on breakthrough treatments includes the $20 million Mackenzie's Mission to research rare genetic conditions like spinal muscular atrophy and fragile X syndrome, and the $50 million Genomic Cancer Medicine Program.
Fast Food Availability Linked With More Heart Attacks
Areas with a higher number of fast food restaurants have more heart attacks, according to research presented at CSANZ 2019.1 The study also found that for every additional fast food outlet, there were four additional heart attacks per 100,000 people each year
.
The 67th Annual Scientific Meeting of the Cardiac Society of Australia and New Zealand (CSANZ) which took place 8 to 11 August in Adelaide, Australia. The European Society of Cardiology (ESC) and CSANZ are holding joint scientific sessions as part of the ESC Global Activities programme.2
Study author Tarunpreet Saluja of the University of Newcastle, Callaghan, Australia said: "The findings were consistent across rural and metropolitan areas of New South Wales and after adjusting for age, obesity, high blood lipids, high blood pressure, smoking status, and diabetes. The results emphasise the importance of the food environment as a potential contributor towards health."
"Ischaemic heart disease, including heart attack, is one of the leading causes of death worldwide," continued Mr Saluja. "It is known that eating fast foods is linked with a higher likelihood of fatal and nonfatal heart attacks. Despite this, there is rapid growth in the purchase and availability of fast food. This highlights the need to explore the role of food availability in the probability of having a heart attack."
This retrospective cohort study included 3,070 patients admitted to hospital with a heart attack in the Hunter Region between 2011 to 2013. The database contained each patient's home postcode, allowing the researchers to analyse their surrounding fast food environment.
Fast food outlets were defined as the ten most popular quick service food retailers in Australia, based on a population survey conducted in 2018. The researchers recorded the total number of outlets within each local government area and compared different areas to analyse the association between density of fast food restaurants and incidence of heart attack.
"Previous studies have shown that the poor nutritional value, high salt and saturated fat in fast food is connected to heart disease, yet the role of greater access to these restaurants has been less clear," said Mr Saluja.
"The ubiquitous presence of fast food is an important consideration for the ongoing development of rural and metropolitan areas," he added. "The link with poor health adds a community lens to cardiovascular disease management and stresses the need to target this issue in future public health promotion strategies and legislation. This is why ESC guidelines recommend the regulation of fast food outlet density in community settings."3
Professor Tom Marwick, Chair of the CSANZ 2019 Scientific Programme Committee, said: "This is an important paper that documents the association between fast foods and cardiac events, independent of risk factors. It will be crucial to explore whether this association is independent of the social determinants of disease, as we know that fast food outlets are often more common in disadvantaged areas. Nonetheless, the findings are a reminder that the fundamental drivers of cardiovascular disease burden may be altered by changes in public policy. The fact that the appropriate policy steps have not been taken, despite the cost of cardiovascular disease, remains as much a mystery in Australia as elsewhere in the world."
Professor Jeroen Bax, Past President of the ESC and course director of the ESC programme at CSANZ 2019, said: "Tackling heart disease requires individual responsibility and actions at population level. This study highlights the impact of the food environment on health. In addition to regulating the location and density of fast food outlets, local areas should ensure good access to supermarkets with healthy food."
Massimo F. Piepoli, Arno W. Hoes, Stefan Agewall, Christian Albus, Carlos Brotons, Alberico L. Catapano, Marie-Therese Cooney, Ugo Corrà, Bernard Cosyns, Christi Deaton, Ian Graham, Michael Stephen Hall, F. D. Richard Hobbs, Maja-Lisa Løchen, Herbert Löllgen, Pedro Marques-Vidal, Joep Perk, Eva Prescott, Josep Redon, Dimitrios J. Richter, Naveed Sattar, Yvo Smulders, Monica Tiberi, H. Bart van der Worp, Ineke van Dis, W. M. Monique Verschuren.
2016 European Guidelines on cardiovascular disease prevention in clinical practice
. European Heart Journal, 2016; 37 (29): 2315 DOI:
10.1093/eurheartj/ehw106
Jurassic World Of Volcanoes Found In Central Australia
August 13, 2019: University of Adelaide
An international team of subsurface explorers from the University of Adelaide in Australia and the University of Aberdeen in Scotland have uncovered a previously undescribed 'Jurassic World' of around 100 ancient volcanoes buried deep within the Cooper-Eromanga Basins of central Australia.
The Cooper-Eromanga Basins in the north-eastern corner of South Australia and south-western corner of Queensland is Australia's largest onshore oil and gas producing region of Australia. But, despite about 60 years of petroleum exploration and production, this ancient Jurassic volcanic underground landscape has gone largely unnoticed.
Published in the journal Gondwana Research, the researchers used advanced subsurface imaging techniques, analogous to medical CT scanning, to identify the plethora of volcanic craters and lava flows, and the deeper magma chambers that fed them. They've called the volcanic region the Warnie Volcanic Province, with a nod to Australian cricket legend Shane Warne.
The volcanoes developed in the Jurassic period, between 180 and 160 million years ago, and have been subsequently buried beneath hundreds of meters of sedimentary -- or layered -- rocks.
The Cooper-Eromanga Basins are now a dry and barren landscape but in Jurassic times, the researchers say, would have been a landscape of craters and fissures, spewing hot ash and lava into the air, and surrounded by networks of river channels, evolving into large lakes and coal-swamps.
"While the majority of Earth's volcanic activity occurs at the boundaries of tectonic plates, or under the Earth's oceans, this ancient Jurassic world developed deep within the interior of the Australian continent," says co-author Associate Professor Simon Holford, from the University of Adelaide's Australian School of Petroleum.
"Its discovery raises the prospect that more undiscovered volcanic worlds reside beneath the poorly explored surface of Australia."
The research was carried out by Jonathon Hardman, then a PhD student at the University of Aberdeen, as part of the Natural Environment Research Council Centre for Doctoral Training in Oil and Gas.
The researchers say that Jurassic-aged sedimentary rocks bearing oil, gas and water have been economically important for Australia, but this latest discovery suggests a lot more volcanic activity in the Jurassic period than previously supposed.
"The Cooper-Eromanga Basins have been substantially explored since the first gas discovery in 1963," says co-author Associate Professor Nick Schofield, from the University of Aberdeen's Department of Geology and Petroleum Geology.
"This has led to a massive amount of available data from underneath the ground but, despite this, the volcanics have never been properly understood in this region until now. It changes how we understand processes that have operated in Earth's past."
The researchers have named their discovery the Warnie Volcanic Province after one of the drill holes that penetrated Jurassic volcanic rocks (Warnie East-1), itself named after a nearby waterhole), but also in recognition of the explosive talent of former Australian cricketer Shane Warne.
"We wrote much of the paper during a visit to Adelaide by the Aberdeen researchers, when a fair chunk was discussed and written at Adelaide Oval during an England vs Cricket Australia XI match in November 2017. Inspired by the cricket, we thought Warnie a good name for this once fiery region," says Associate Professor Holford.
Jonathon P.A. Hardman, Simon P. Holford, Nick Schofield, Mark Bunch, Daniel Gibbins.
The Warnie volcanic province: Jurassic intraplate volcanism in Central Australia.
Gondwana Research, 2019; 76: 322 DOI:
10.1016/j.gr.2019.06.012
Flavonoid-Rich Diet Protects Against Cancer And Heart Disease
August 13, 2019: Edith Cowan University
Consuming flavonoid-rich items such as apples and tea protects against cancer and heart disease, particularly for smokers and heavy drinkers, according to new research from Edith Cowan University (ECU).
Researchers from ECU's School of Medical and Health Sciences analysed data from the Danish Diet, Cancer and Health cohort that assessed the diets of 53,048 Danes over 23 years.
They found that people who habitually consumed moderate to high amounts of foods rich in flavonoids, compounds found in plant-based foods and drinks, were less likely to die from cancer or heart disease.
No quick fix for poor habits
Lead researcher Dr Nicola Bondonno said while the study found a lower risk of death in those who ate flavonoid-rich foods, the protective effect appeared to be strongest for those at high risk of chronic diseases due to cigarette smoking and those who drank more than two standard alcoholic drinks a day.
"These findings are important as they highlight the potential to prevent cancer and heart disease by encouraging the consumption of flavonoid-rich foods, particularly in people at high risk of these chronic diseases," she said.
"But it's also important to note that flavonoid consumption does not counteract all of the increased risk of death caused by smoking and high alcohol consumption. By far the best thing to do for your health is to quit smoking and cut down on alcohol.
"We know these kind of lifestyle changes can be very challenging, so encouraging flavonoid consumption might be a novel way to alleviate the increased risk, while also encouraging people to quit smoking and reduce their alcohol intake."
Participants consuming about 500mg of total flavonoids each day had the lowest risk of a cancer or heart disease-related death.
"It's important to consume a variety of different flavonoid compounds found in different plant based food and drink. This is easily achievable through the diet: one cup of tea, one apple, one orange, 100g of blueberries, and 100g of broccoli would provide a wide range of flavonoid compounds and over 500mg of total flavonoids."
Dr Bondonno said while the research had established an association between flavonoid consumption and lower risk of death, the exact nature of the protective effect was unclear but likely to be multifaceted.
"Alcohol consumption and smoking both increase inflammation and damage blood vessels, which can increase the risk of a range of diseases," she said.
"Flavonoids have been shown to be anti-inflammatory and improve blood vessel function, which may explain why they are associated with a lower risk of death from heart disease and cancer.."
Dr Bondonno said the next step for the research was to look more closely at which types of heart disease cancers were most protected by flavonoids.
'Flavonoid intake is associated with lower mortality in the Danish Diet Cancer and Health Cohort' was published today (13 August) in Nature Communications.
The ECU study was a collaboration with researchers from the Herlev & Gentofte University Hospital, Aarhus University, as well as the Danish Cancer Society Research Centre, Aalborg University Hospital, the Universities of Western Australia and the International Agency for Research on Cancer.
Nicola P. Bondonno, Frederik Dalgaard, Cecilie Kyrø, Kevin Murray, Catherine P. Bondonno, Joshua R. Lewis, Kevin D. Croft, Gunnar Gislason, Augustin Scalbert, Aedin Cassidy, Anne Tjønneland, Kim Overvad, Jonathan M. Hodgson.
Flavonoid intake is associated with lower mortality in the Danish Diet Cancer and Health Cohort.
Nature Communications, 2019; 10 (1) DOI:
10.1038/s41467-019-11622-x
Treat Insomnia Before Sleep Apnoea
August 13, 2019: Flinders University
The 'double whammy' of co-occurring insomnia and obstructive sleep apnoea (OSA) is a complex problem best managed with non-drug targeted psych interventions, a new Australian study has found.
By following simple new guidelines, people with the concurrent conditions reported great improvement to both their sleep, and their health -- with about 50% improvement in global insomnia severity and night-time insomnia after six months.
'Co-Morbid Insomnia and Sleep Apnoea' (COMISA) is a little studied and debilitating disorder which can improve by identifying and treating insomnia separately.
The new Australian study of 145 patients aimed to work out better treatments for 'COMISA' patients who, in the past, have shown poor results from using continuous positive airway pressure (CPAP) therapy, compared to patients who do not report symptoms of insomnia.
As a result, the sleep experts are advising people living with both conditions to be treated first with a targeted, 4-10 week program of cognitive and behavioural therapy for insomnia (CBTi) -- before using CPAP machines to reduce the effects of sleep apnoea.
"We found that treating COMISA patients with non-drug CBTi before commencing CPAP significantly improved insomnia symptoms," says lead researcher Dr Alexander Sweetman, from the Adelaide Institute for Sleep Health at Flinders University.
"Importantly, we also found increased use of CPAP therapy by about one hour per night in patients treated with CBTi and CPAP therapy, compared to a group receiving treatment with CPAP alone."
OSA patients -- who comprise around 10% of the general population -- suffer from frequent airway narrowing events during sleep which leads to a poor quality of sleep and reduced daytime functioning.
About one-third of OSA patients also report clinically significant insomnia symptoms, including long-term difficulties falling asleep at the start of the night, or long awakenings during the night.
The study found the new routine resulted in CBTi patients increasing acceptance of CPAP devices by 87% and increased long-term CPAP use by one hour each night over the first four months.
At six months, combined CBTi and CPAP therapy led to significant improvements of:
52% in global insomnia severity, compared to 35% in the control group,
48% in night-time insomnia complaints, compared to 34%
30% in dysfunctional sleep-related cognitions (compared to 10%).
Heart disease, obesity and depression have been connected to insomnia and sleep apnoea, so getting the best therapies are important to health and wellbeing for millions of people around the world, says co-author Professor Doug McEvoy.
"Long-term cardio-metabolic benefits for patients with COMISA is an important consideration, independent of those debilitating symptoms which can be relieved with the right treatment," Professor McEvoy says.
"This latest study suggests that sleep physicians and clinics should screen for insomnia symptoms and, if present, treat the insomnia with CBTi to improve subsequent acceptance and use of CPAP therapy. This will improve outcomes for both disorders."
Alexander Sweetman, Leon Lack, Peter G Catcheside, Nick A Antic, Simon Smith, Ching Li Chai-Coetzer, James Douglas, Amanda O'Grady, Nicola Dunn, Jan Robinson, Denzil Paul, Paul Williamson, R Doug McEvoy.
Cognitive and behavioural therapy for insomnia increases the use of continuous positive airway pressure therapy in obstructive sleep apnoea participants with co-morbid insomnia: A randomised clinical trial.
Sleep, 2019; DOI:
10.1093/sleep/zsz178
Judge Roasts ASIC Bank Crackdown; To Borrowers' Relief
August 14th, 2019: by Julian Lorkin, UNSW
Home loan applicants burdened by having to explain their spending habits will be pleased with a defeat for the corporate regulator, says UNSW Business School's Mark Humphrey-Jenner.
"The Australian Securities and Investments Commission should be cautious about being too litigious. The banking royal commission – and its wake – excoriated ASIC for being too collaborative," says Associate Professor Mark Humphery-Jenner from UNSW Business School. "But, here, ASIC rejected a settlement, and then lost at court."
The Federal Court has dismissed allegations against Westpac, brought by the corporate regulator, that it breached responsible lending laws for mortgages borrowers more than a quarter of a million times after a judge found borrowers could alter their ability to service a loan by changing their spending habits, such as ditching luxury food items like wagyu steak and shiraz for more humble fare.
"This is a landmark case for responsible lending, and no doubt many prospective borrowers will be raising a glass of shiraz to the judgement. Many people spend more than they need to because they can. When they have to budget, they can reduce expenditure," he says. "In short, the decision was eminently sensible, but the case didn't turn entirely on the judge's remarks about affordability."
The judge found a bank could never fully assess a borrower's expenses because a borrower had the power to change some of their expenses after taking on a loan so that they could make payments.
"The case mainly turned on the fact that the parties couldn't agree on how many people were affected by the supposed breach. This evidentiary issue created major problem's for ASIC's case," says Associate Professor Humphery-Jenner.
The crux of the issue is that Westpac used an automated way to assess expenditure, rather than relying on actual expenditure, in around 260,000 cases. "But, only in 50,000 did customers declare expenses below that automated calculation. Even then, only 5000 loans were approved when they might not otherwise have been had actual expenses been used. That is, fewer than 2.5% of all the loans that ASIC alleged breached proper procedure were given to people who potentially could not afford them. And, even then, evidence on that was lacking."
Therefore, he says, it is quite reasonable to use a simple formula benchmark known as the Household Expenditure Measure, instead of having to trawl through a borrower's bank statements and calculate exactly what they spend before applying for a loan. "Borrowers who recently have found every expense scrutinised, will now be able to go back to putting down their rough expenses on an application, which should make the process of applying for a mortgage far easier. It is also more in line with the real world, where borrowers prioritise when faced with new budget constrains," says Associate Professor Humphery-Jenner.
Disclaimer: These articles are not intended to provide medical advice, diagnosis or treatment. Views expressed here do not necessarily reflect those of Pittwater Online News or its staff.