Inbox and Environment News: Issue 407
June 2 - 8, 2019: Issue 407
Newly Named Federal 'Emissions Reduction' Minister Welcomes Adanis' 4.7 Billion Tonnes Of Greenhouse Emissions
New Federal Ministers/Portfolio names post 2019 Election
The Hon Angus Taylor MP
Minister for Energy and Emissions Reduction
Appointed May 26th, 2019
TRANSCRIPT
28 May 2019
..... 'We've approved the Adani coal mine - the Carmichael Coal Mine - it is now crucial for the State Government in Queensland, get on with the job and make the approval ...'
The Hon Angus Taylor MP, Minister for Emissions Reduction
Adani - estimated Emissions
'Adani initially proposed to extract up to 60 million tonnes per annum of product coal for 150 years from an estimated coal resource of 8.3 billion tonnes. It subsequently reduced the project lifetime to 60 years and estimated total production of 2.3 billion tonnes of thermal coal.
Even with the reduced timeframe and scale, the proposed mine is one of the largest coal mines in the world and
the mining and burning of coal from it will generate an estimated 4.7 billion tonnes of greenhouse gas emissions.'
Environmental Law Australia | Carmichael Coal ("Adani") Mine Cases ...
Torres Strait Islanders Ask UN To Hold Australia To Account On Climate 'Human Rights Abuses'
Professor Environment and Development Sociology, The University of Queensland
Climate change threatens Australia in many different ways, and can devastate rural and urban communities alike. For Torres Strait Islanders, it's a crisis that's washing away their homes, infrastructure and
even cemeteries
.
The failure to take action on this crisis
has led
a group of Torres Strait Islanders to lodge a climate change case with the United Nations Human Rights Committee against the Australian federal government.
It's the
first time
the Australian government has been taken to the UN for their failure to take action on climate change. And its the first time people living on a low lying island have taken action against any government.
This case – and other parallel cases – demonstrate that climate change is "
fundamentally a human rights issue
", with First Nations most vulnerable to the brunt of a changing climate.
This case is a show of defiance in the face of Australia's years of political inertia and turmoil over climate change.
It is the first time people living on a low-lying island – acutely vulnerable in the face of rising sea levels – have brought action against a government. But it may also be a sign of things to come, as more small island nations face impending climate change threats.
Breaching multiple human rights obligations
Driving this case is an alliance of eight Torres Strait Islanders, represented by the Torres Strait land and sea council, Gur A Baradharaw Kod, along with a legal team from ClientEarth and 350.org. They argue that their way of life has come under immediate and irreversible threat.
On this basis, they accuse the Australian government of breaching multiple articles of the UN Human Rights Declaration, including the right to culture, the right to be free from arbitrary interference with privacy, family and home, and the right to life.
In the early 1990s, the Torres Strait Islands were at the centre of struggles to secure Aboriginal and Torres Strait Islander land rights in Australia.
Securing these rights were made possible through the historic
Mabo Decision
, and these rights remain central to land and human rights debates today as Torres Strait Islanders' land and seas are threatened by climate change.
Torres Straight Islanders are on the frontlines
Some Torres Strait Islands are less than one metre above sea level and are already affected by climate change.
Rising tides have delivered devastating effects for local communities, including flooding homes, land and cultural sites, with dire
flooding in 2018
breaking a sea wall built to protect local communities.
Increasing sea temperatures have also affected marine environments, driving coral bleaching and ocean acidification, and disrupting habitat for dugong, salt water crocodiles, and multiple species of turtle.
In the same way settler colonial violence dispossessed First Nations people from their ancestral homelands, climate change presents a real threat of further forced removal of people from their land and seas, alongside destruction of places where
deep cultural and spiritual meaning is derived.
Parallel threats across the Pacific
While the Torres Strait appeal to the UN is groundbreaking, the challenges facing Torres Strait Islanders are not unique.
Delegates at the Pacific Islands Forum in Fiji last week described climate change as the "single greatest threat" to the region, with sea level rise occurring up to four times the global average in some countries in the Pacific.
Climate change is already causing migration across parts of the Pacific, including relocation of families from the Carteret Islands to Bougainville with support from local grassroots organisation
Tulele Peisa
.
The Alliance of Small Island States, an intergovernmental organisation, has demanded that signatories to the Paris Agreement, including through the Green Climate Fund, recognise fundamental loss and damages communities are facing, and compensate those affected.
The growing wave of climate litigation
Across the Torres Strait, the Pacific, and other regions on the frontline of climate change, there are a diversity of responses in defence of land and seas. These are often grounded in local and Indigenous knowledge.
They show the resolve of First Nations and local communities, as captured in a message from the
Pacific Climate Warriors
:
We are not drowning. We are fighting.
There are parallel appeals to the Torres Strait Islanders' case. Around the world, First Nations people are calling on the UN to hold national governments to account on human rights obligations, including in the context of mining and other developments that drive greenhouse gas emissions.
There is an array of other climate litigation underway. This includes citizens suing their governments for failing to take action on climate, such as in the Netherlands, where a judge ordered the government to take hefty action to reduce national emissions.
Similarly, a group of 21 children in the United States are pursuing a lawsuit to demand the right to a safe climate.
Given the parlous state of climate politics in Australia, further litigation can be expected. The significance of the current appeal by a group of Torres Strait Islanders lies in its potential to lay bare the adequacy or otherwise of Australia's response to climate change as a human rights issue.
First Nations people already have a moral authority in defending their human rights in the era of climate change. Over time, they and others, including children, will also test the grounds on which they might have the legal authority to do so.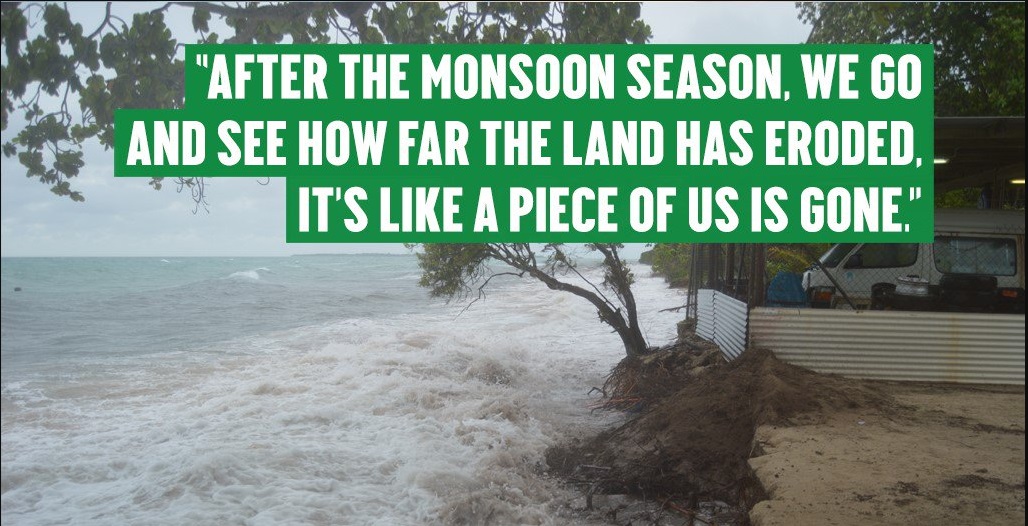 This Article appeared first in
The Conversation
. Republished under a Creative Commons licence.
Water Restrictions To Start Across Sydney
May 29, 2019: NSW Government
Level 1 water restrictions will start in Sydney, the Blue Mountains and the Illawarra from 1 June 2019.
The restrictions have been introduced by the NSW Government to protect Sydney's water supply from drought conditions.
Under the Level 1 water restrictions residents and businesses are not able to:
use standard sprinklers and watering systems at any time
leave hoses running unattended
wash vehicles and buildings with a hose that isn't fitted with a trigger nozzle or high pressure cleaning equipment
clean hard surfaces such as paths, driveways and paved areas with a hose as part of general clean.
Water restrictions are enforceable and penalties apply. Fines of $220 will apply to individuals and $550 for businesses who don't follow the restrictions. There will be a three-month grace period before fines apply. Fines will not be issued until after 1 September 2019.
Exemptions will be available for non-residential customers with outdoor water use as their core business.
Minister for Water, Property and Housing Melinda Pavey said Sydney is seeing some of the lowest inflows into its dams since the 1940s.
"The Bureau of Meteorology's latest forecast is predicting below-average rainfall and higher temperatures for June to August, which are key drivers of stronger water demand," Mrs Pavey said.
"Regional NSW has been experiencing a record drought. Water restrictions in Sydney mean that households across NSW are doing their bit to conserve water."
Find out more about Sydney's Level 1 water restrictions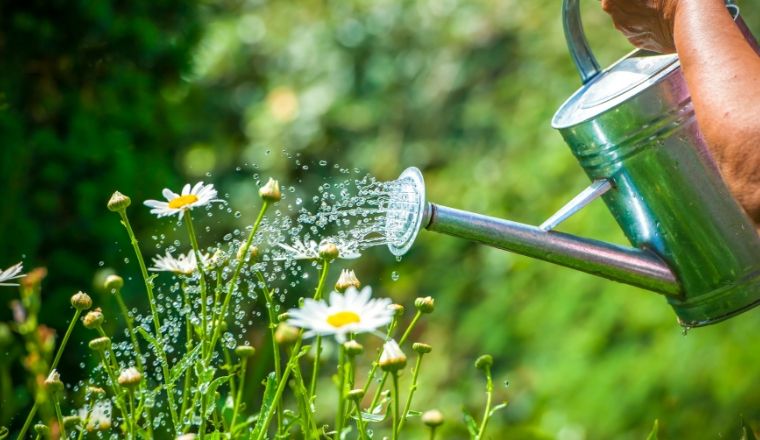 Whale On!
During the past few weeks Readers have reported sighting humpback whales, southern right whales and even minke whales off our coasts, whether spotting them from the shores or from boats while out on the water.
It may be early but the

ORRCA Whale Census Day is scheduled for June 30th this year and this will be the 20th Whale Census

.
For those of you who like spotting whales, this may be an activity you would like to get involved in. Visit HERE.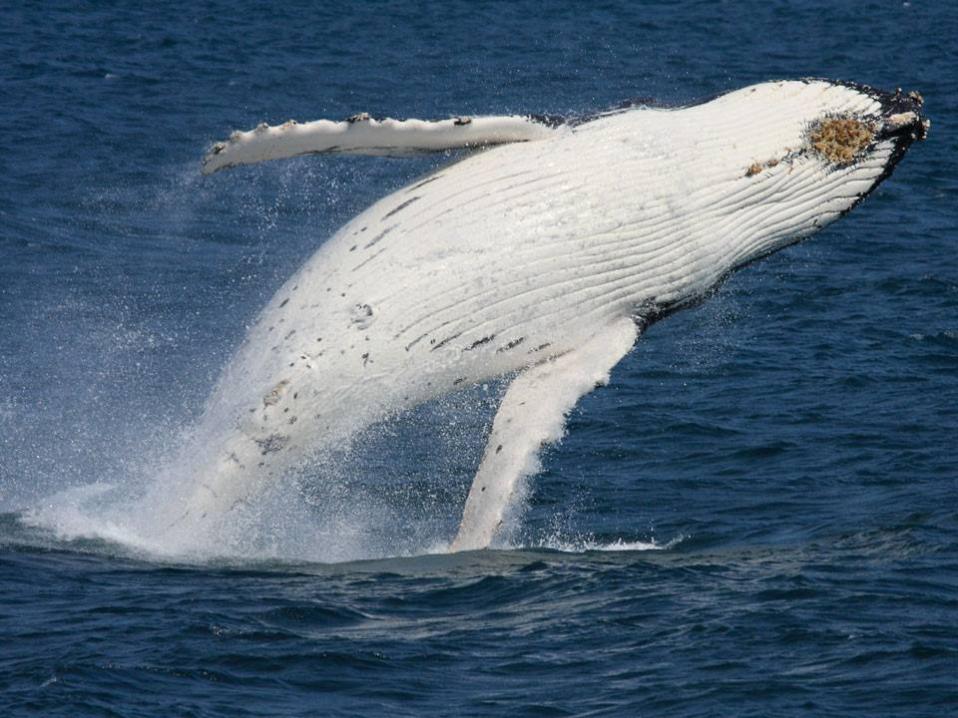 Catch A Glimpse Of A Humpback Whale
Visit a coastal NSW national park to spot a humpback whale, as they start their annual migration north.
From May to November 2019, over 30,000 humpback whales will migrate from the cold waters of Antarctica to the warmer waters off north east Australia to mate and give birth before heading south again.
Vantage spots for whale watching include national parks with lookouts, headlands and foreshores.
Southern right and minke whales may also be spotted off the NSW coast during migration season.
Keen whale-watchers can download the free Wild About Whales mobile app, which helps users find the best locations for spotting whales, get real-time notifications of nearby sightings, and record their sightings.
Environment Minister Matt Kean said the app is a great tool for the whole family to learn more about whales, while also contributing to a citizen science project.
"Citizen science volunteers and other organisations such as ORRCA do an amazing job of monitoring the number of whales migrating along the NSW coast each season," Mr Kean said.
Find whale watching vantage points
Bellinger River Snapping Turtles Saved From Extinction
May 27, 2019: NSW Government
A captive breeding program at Taronga Zoo has successfully returned 10 critically endangered Bellinger River snapping turtles to their natural habitat on the Mid North Coast.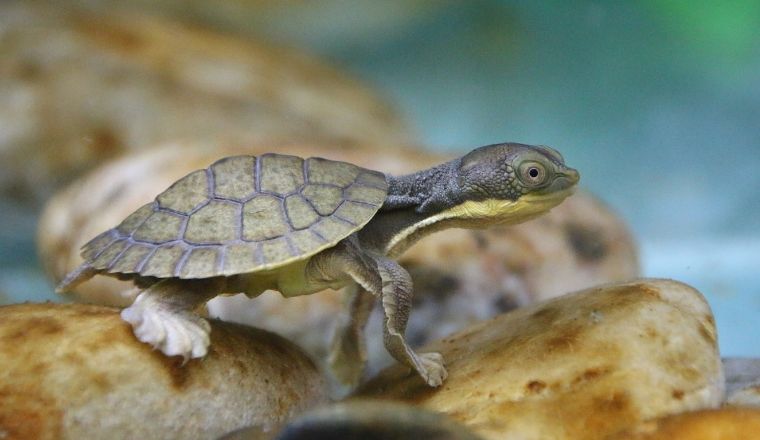 The $100 million Saving our Species captive breeding program rescued 20 virus-free turtles from the Bellinger River. In 2015, 90 per cent of the estimated 4500 turtles living in the river were wiped out by a virus within three months.
In the first year of the program, 22 healthy turtles hatched, with another 31 healthy turtles hatching in 2018.
The 10 turtles will be closely monitored with more planned to be released back into the river in the future.
Environment Minister Matt Kean said the program is providing a lifeline for one of the world's rarest turtle species.
"The captive breeding program at Taronga Zoo will try to secure a future for this species and improve the environment for our future generations," Mr Kean said.
Find out more about the Saving our Species program
Are You Koalified To Report Wildlife Sightings?
By NSW Office of Environment & Heritage
NSW communities are being asked to share where they have seen wildlife around New South Wales, over the last 2 years, as a new online Community Wildlife Survey launched 24 May.
"We want to know about your sightings of brushtail possums, foxes, platypus, wombats, koalas, spotted-tailed quolls, kangaroos, deer and dingos," said Dr Tom Celebrezze, Science Director, Office of Environment and Heritage.
"Whether you see a possum, a wombat whilst out working, or a koala during your holiday, every sighting helps to understand where in New South Wales these animals are living and how their populations are faring.
"Community wildlife sightings are hugely valuable to researchers and they give local communities a chance to share what is happening with the wildlife in their area.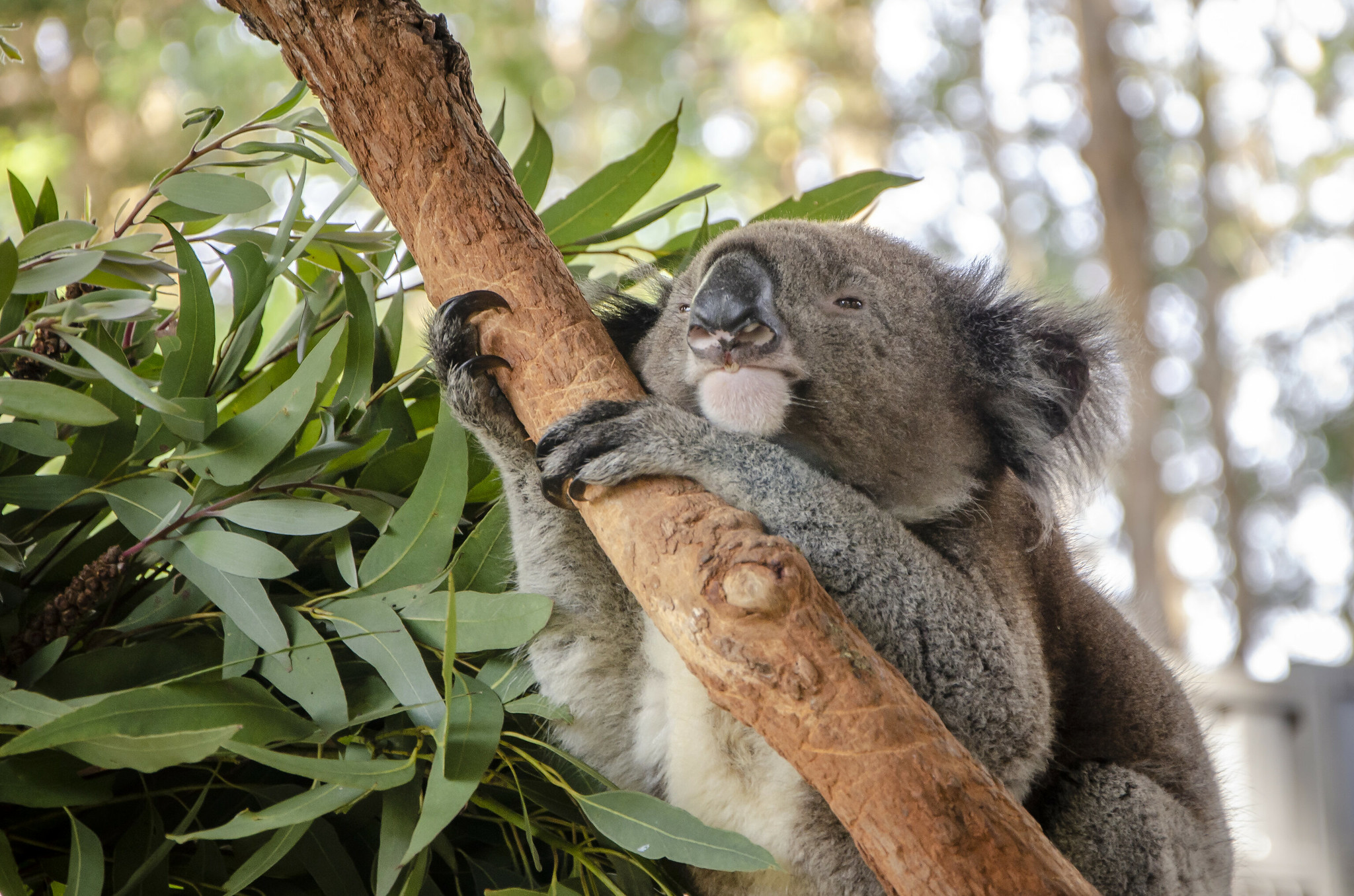 Koala, Macquarie Nature Reserve - Photo credit John Spencer, OEH

"This rich data source helps scientists to get a better view of wildlife across New South Wales and gain a clearer understanding of where these animals are, their health, and any threats," said Dr Celebrezze.
The survey, conducted by the Office of Environment and Heritage (OEH), asks contributors to record sightings of 10 key animals, over the last 2 years, wherever they have been seen across New South Wales.
Mr Celebrezze said the survey also draws on community knowledge, asking contributors if they think populations are increasing, decreasing or staying the same in their local area.
"Scientists will use the data to look at how the populations of the 10 animals have changed since the last survey in 2006," said Dr Celebrezze.
"Back in 2006 more than 16,000 people shared their wildlife sightings and the data generated played a vital role in understanding more about the location and status of animals in New South Wales, helping to shape research and conservation priorities for the State.
"We are keen to get a similar number of survey participants this year, if not more.
"The survey is being funded as part of the $44.7 million NSW Koala Strategy, that will help secure the future of koalas in the wild. Data from this year's survey can help identify sites for priority action under the NSW Koala Strategy as well as forming part of koala monitoring across the State.
"I encourage every NSW resident who has seen one of the 10 animals over the past 2 years in New South Wales, to share their sightings and wildlife information through the survey.
"It only takes 10 to 20 minutes to complete. It's a great opportunity to help build knowledge about wildlife in your local area," said Dr Celebrezze.
Access the new wildlife survey here: Community wildlife survey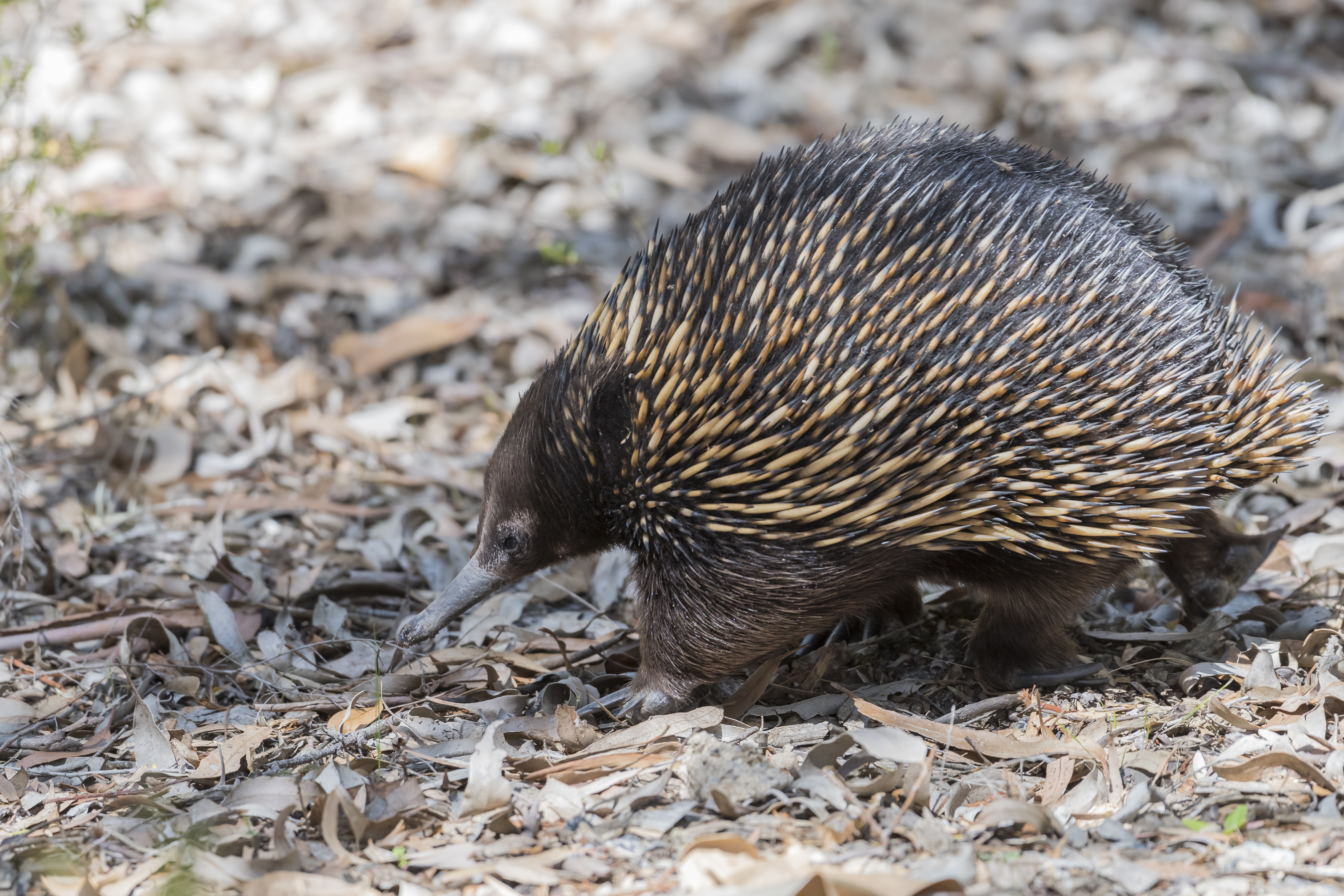 Short-beaked echidna- photo courtesy: Gunjan Pandey.

International Award For NSW Climate Preparations
May 29, 2019: OEH
A NSW Government program using cutting edge technology to guide Sydney solutions on climate change has won an international award in Germany.
Office of Environment and Heritage (OEH) Director of Climate Resilience and Net Zero Emissions, Dr Stephen Bygrave, said XDI Sydney won the German Government's Better Together Award at the International Conference on Climate Change Action (ICCA) 2019 in Heidelberg, Germany, on May 23.
Dr Bygrave said: "This is a good news story about the leadership, collaboration and innovation shown by the NSW Government on climate adaptation through OEH.
"OEH is world-leading in assessing and planning for climate change impacts on critical infrastructure including power supply, communications and transport.
"It is an outstanding achievement for a collaborative project only launched in early 2017 employing cutting edge technology to provide sophisticated risk identification and cost benefit analysis for businesses across Sydney to respond to climate change impacts."
XDI Sydney is a three-year pilot with Climate Risk Pty Ltd trialling AdaptInfrastructure which is a world-first cloud computing technology that brings together geospatial hazard maps, climate change impact projections, engineering data and financial analysis.
Asset managers can now access detailed, real-time insights into hazards, exposure and vulnerability of public infrastructure. Risks can be quantified to show, for example, the number of energy customers affected by a power outage caused by a heatwave.
Climate Risk's Dr Karl Mallon, said: "We're thrilled with the NSW Government's support for the Cross Dependency Initiative and our Climate Risk Engine technology, which is a world first. This partnership with critical infrastructure providers is showing cities around the world how to create safer, climate resilient cities."
XDI Sydney is led by OEH and includes the City of Sydney, Climate Risk, Roads and Maritime Services, Sydney Trains, Sydney Water, Transport for NSW, NBN Co and Northern Beaches Council. XDI's steering committee also includes observers from the NSW Office of Emergency Management, Infrastructure NSW and Defence Australia.
It receives about $1 million in joint funding and achieves benefits including:
developing a world leading risk quantification tool to better manage critical infrastructure
improving infrastructure planning and investment decisions based on understanding how climate change will impact different roads, hospitals and schools
encouraging significant savings from collaborative actions by infrastructure providers to adapt to climate change.
standardising state of asset resilience reporting, including benchmarking how assets will be impacted by climate change and setting resilience targets.
More information: Climate risk analysis for government and business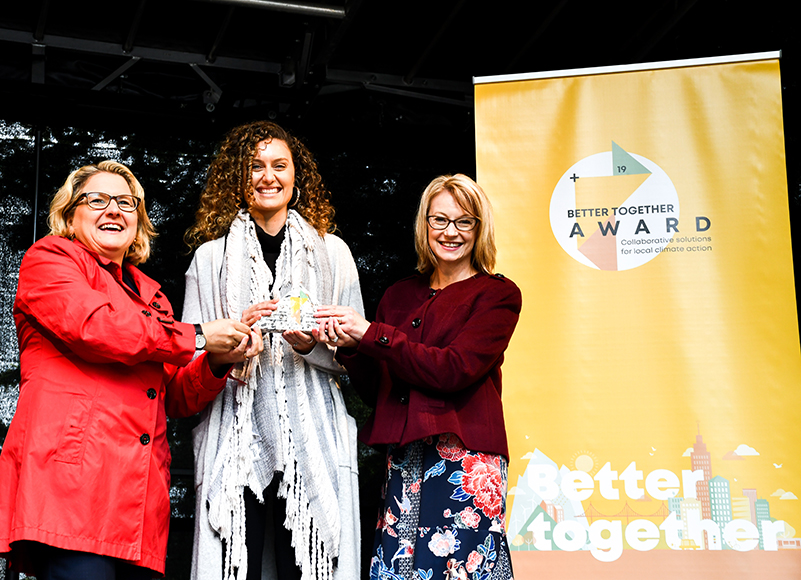 At Heidelberg (L-R), German Environment Minister, Svenja Schulze, with award winners XDI Sydney's Jackie Lamb and NSW Office of Environment and Heritage's Carla Wilson Photo: OEH
Birdwatchers Boost NSW Economy
A group of birds that are not usually found in Australia attracted hundreds of birders to a relatively remote town on the north coast of NSW, resulting in a boost to the economy.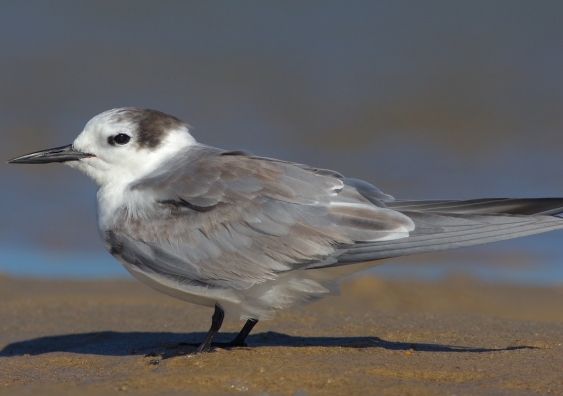 Aleutian Terns breed in Alaska (USA) and east Siberia (Russia), and usually spend our summer in the North Pacific and parts of Indonesia. To experts' surprise, they turned up at Old Bar. Credit: Liam Murphy
A group of birds that are not usually found in Australia attracted hundreds of birders to a relatively remote town on the north coast of NSW, resulting in a boost to the economy.
The new report by UNSW scientists – recently published in the
Journal of Ecotourism
– estimates that the birders who came to see the Aleutian Terns brought in more than $200,000 in revenue to the NSW economy over about four months.
Aleutian Terns breed in Alaska (USA) and east Siberia (Russia), and usually spend our summer in the North Pacific and parts of Indonesia. To experts' surprise, they turned up at Old Bar, and on 11 December 2017, Aleutian Terns were photographed using a sandbar that many birders are familiar with for its impressive congregations of shorebirds.
"After word got out to the birding community on 11 December 2017, the who's who of Australian birders travelled to see these birds until about the end of March 2018," says study lead author and UNSW Science PhD student Corey Callaghan.
"It was a unique case because there wasn't just one individual vagrant bird, there were more than a dozen."
The study by the UNSW Sydney-led team is the first to quantify the economic impact of a vagrant bird – a species observed outside its normal geographic range – in Australia. It estimates the birders' activity brought between $199,000 - $363,000 to the Australian economy.
The study comes after a similar study published last year, also led by Corey Callaghan, estimated that a single Black-backed Oriole in rural Pennsylvania resulted in more than $US220,000 revenue for that local economy.
"I think together, these studies are demonstrating the exceptional pull of vagrant birds to birders, while also showing the real economic potential of these events. They are contributing to local economies around the world all the time," Mr Callaghan says.
One of the other authors of the study – Professor Richard Kingsford, Director of the UNSW Centre for Ecosystem Science – says the untapped potential of these visitors also has implications for much-needed increased conservation funding.
"We found that birders were generally conservation aware and would be willing to donate up to $30,000 to view rare birds. Often vagrants are in National Parks and protected areas, providing a potential fundraising opportunity," he says.
Vagrant bird chasing is just one aspect of the bird watching hobby.
"The total economic benefits of birders, generally, is much higher," Mr Callaghan says.
"Many birders don't travel or 'competitively' seek out birds; they appreciate them in their local park or bush."
For example, according to the United States Fish and Wildlife Service, up to $US40 billion dollars per year are spent on watching birds in the US.
"Ultimately, all birds depend on their habitats and so the benefits to the economy from birdwatching need to be factored in as real contributions, stacked up against development threats that destroy their habitats, such as land clearing," Professor Kingsford says.
"The contribution of biodiversity to the economy is quite clear and needs to be factored in more in the future – at the moment, this is rarely done."
Bird watchers

After word got out to the birding community, the who's who of Australian birders travelled to see these birds. Credit: Joy Tansey.
Birds are valuable: the case of vagrants.
Corey T. Callaghan ORCID Icon, Ian Benson, Richard E. Major, John M. Martin, Thomas Longden & Richard T. Kingsford. Received 08 Jan 2019, Accepted 26 Apr 2019, Published online: 19 May 2019. DOI:
https://doi.org/10.1080/14724049.2019.1614010
Organics Collections Grants Now Open
Applications are now open for Round 7 of the Organics Collections grants.
This eight-year, $27 million program funds new or improved local council household kerbside collection services for food and garden organics, including collection systems for garden only, food waste, or a combination of both.
Grants of up to $1.3 million are available for bins, kitchen caddies and education for councils (or groups of councils) to introduce new food and garden waste collection services. Funding is also available for trials and system roll outs for source separated organics collections in multi-unit dwellings.
Businesses and councils with projects that involve collection of food waste from businesses are also eligible for funding, with up to $500,000 available for 50% of the cost of collection vehicles, bins and expert advice.
Applications close at 3pm on 27 June 2019.
Statement By Minister For Health, Greg Hunt On His Reappointment As Minister For Health
I am honoured and delighted to be reappointed as Minister for Health.
Every day I see the amazing work of our doctors, nurses and medical researchers in helping to protect patients and save lives.
Our task as a Government will be to support our patients and medical community in the ongoing implementation of the Long Term National Health Plan with its emphasis on guaranteeing Medicare and support for our Hospitals.
In particular I will focus on delivering new medicines through the PBS, the deep shared passion with the Prime Minister of further strengthening our support for mental health and in particular youth mental health and suicide prevention and delivering our 10 year Medical Research Strategic Plan.
I look forward to working with Senator Richard Colbeck on the vital work of caring for our seniors and implementing the reforms of the Royal Commission into Aged Care.
It is a particular privilege to assist the Prime Minister in helping to frame the national policy agenda through the work of Cabinet and our capable and dedicated public service.
I also congratulate Ken Wyatt on his appointment as Minister for Indigenous Australians and Senator Richard Colbeck as Minister for Sport, Aged Care and Senior Australians.
Senator The Hon Richard Colbeck
Minister for Aged Care and Senior Australians
Minister for Youth and Sport
Senator the Hon. Richard Colbeck was born in Tasmania and has lived on the north-west coast for most of his life.
Before entering politics, he worked in the construction industry for more than two decades.
Prior to being elected as Senator in 2001, he served as president of the Devonport Chamber of Commerce, and as a director of the Tasmanian Chamber of Commerce and Industry. He was also an Alderman of the Devonport City Council.
His involvement with politics grew over time following involvement with industry, business and school representative roles.
In the Howard Government, he served in various roles, including as the Parliamentary Secretary for Agriculture, Fisheries and Forestry and the Parliamentary Secretary for Finance.
In October 2008 he was appointed Shadow Parliamentary Secretary for Agriculture, Fisheries and Forestry.
In May 2010, he was given the additional appointment of Shadow Parliamentary Secretary for Innovation, Industry, Science and Research. Engagement with local businesses - big and small - is an important part of this portfolio.
Following the August 2010 election, he was re-appointed to the Coalition Shadow Ministry in the positions of Shadow Parliamentary Secretary for Fisheries and Forestry and also Shadow Parliamentary Secretary for Innovation, Industry and Science.
Senator Colbeck has recently served as the Parliamentary Secretary to the Minister for Agriculture (18 September 2013 to 21 September 2015); Minister for Tourism and International Education (21 September 2015 to 19 July 2016); Minister Assisting the Minister for Trade and Investment (21 September 2015 to 19 July 2016); and Assistant Minister for Agriculture and Water Resources (28 August 2018 to 18 May 2019). He was sworn in as the Minister for Aged Care and Senior Australians and the Minister for Youth and Sport on 29 May 2019.
Richard Colbeck is married to Gaylene and has three children. He loves sport and has been involved with local sporting groups and clubs for many years.
Stepping On Program At Mona Vale
Stepping On is a free program for people over the age of 65 years living in the community. The program is considered one of the most effective evidence-based falls prevention programs available and has been shown to reduce participants' risk of falling by 31% (Clemson et al 2004). Participants attend seven two-hour group sessions, during which they learn about strengthening and balance exercises, safe footwear, medication management, vision, nutrition, moving safely in the community and reducing hazards around the home that can lead to accidents. Read more about the Stepping On program here
www.steppingon.com
Mona Vale Memorial Hall, 1 Park Street
Mona Vale
Contact Details
Phone: 8598 8503
A FREE 7 week program that combines gentle strength and balance exercises with educational sessions.
Opening Hours:
Contact us to register for the next group
Unsuitable Participants:
People need to walk independently or with a walking stick. Not suitable for anyone with cognitive impairment or progressive neurological disease
Minimum Experience:
Beginner
Steady and Strong - Mona Vale
Mona Vale Community Health Centre
Phone: 9998 6111
Steady and Strong is a 6 week exercise program designed and run by physiotherapist to reduce risk of falls, classes are held twice per week.
Participants need to enrol in My Aged Care and will be assessed by a physiotherapist prior to commencing
Opening Hours:
Classes are held Monday and Wednesday am and pm
Cost Per Visit: FREE
Target Age: Over 65
Unsuitable Participants: program suitability determined at individual assessment
Minimum Experience: Beginner
When you're over 65, it is important to build in some exercises to train your muscle strength, balance and co-ordination. Activities such as dance, yoga and Pilates all have a strong balance component. The exercises should be safe, but should challenge balance and develop strength. Group-based strength and balance classes are monitored by fitness leaders and health professionals, and are also an opportunity for social engagement. You can use this website to identify Exercise Programs that have specific exercises to improve balance and strength, available in your local area. You can also identify exercise programs that can improve your general fitness and help build your strength.
We've done a Search and all local programs can be seen
HERE
- simply click on the link of which one interests you for details and how to contact the organisers.
Tai Chi is a good way to exercise your balance. It uses slow and rhythmical movements of the trunk and limbs whilst controlling your balance. Tai Chi can improve balance in older adults as this type of training involves walking, balance, co-ordination, and muscle strengthening exercises. Tai Chi is widely recognised as being one of the most effective approaches to preventing falls.
Home Library Service Available For Seniors
Baby it's cold outside - time to curl up with a good book!
For those unable to visit the library because of age or disability, the Home Library Service maintains a vital connection with all that the library offers. Your Home Library Service Officer will help you select items for reading or listening. Volunteers or staff will then deliver and collect your library items on a regular basis.
Register for the Home Library Service
If you or the person you care for is unable to visit the library or carry library items home due to age, frailty or disability, please complete Council's
Home Library Service Application Form
or call us on 9942 2393.
A medical certificate or statement signed by a doctor may be required to assess eligibility.
After staff receive your completed application form, a Home Library Service Officer will contact you to arrange a time to meet and discuss the service details with you.
Staff or volunteers will then select your items according to your borrowing preferences and then deliver them to you. During this visit you can return any items that you have finished with.
Getting It Wrong Is The Key To Getting It Right
May 27, 2019: NSW Dept. of Education
In his role as NSW Leader of Mathematics Growth Eddie Woo has been inspired by the depth of quality teaching he has seen across the state.
And if he could give one piece of advice to students it would probably be "make mistakes".
For a teacher whose focus is on making sure his students can find their way to the right answer it might seem an odd response.
However, Mr Woo told Department of Education Secretary Mark Scott – in the
Every Student Podcast series
– that it was in the struggle and mistakes that learning occurred.
"From a teacher's point of view making mistakes is a sign the work you are doing is hard enough to make you learn ... your mistakes are an indicator that the work is challenging and will assist you in learning," Mr Woo said.
He said many parents and students often asked his advice about the level of maths they should study.
"I have lots of students who say, 'I should take this easier level of maths because I don't want to struggle'," he said. "But that is the complete opposite of what I think, because in the struggle is where you learn."
In the past few years Mr Woo has leapt from relative anonymity to celebrity status as Australia's most famous teacher, in part due to the 'Wootube' channel he started at Cherrybrook Technology High School in 2012 to help a student who was diagnosed with cancer and missing school.
Although he has never promoted his YouTube site, it has been viewed 10 million times and led to him being honoured as the Australian Local Hero at the 2018 Australia Day Awards and as a top 10 finalist in the 2018 Global Teacher Prize.
He dismissed suggestions he was a teacher apart in the NSW public education system and said as part of his role visiting schools around the state he had been inspired by the depth of quality teaching.
"One thing I've learned from visiting schools around the state is there are amazing teachers everywhere and they are doing their work quietly for the sake of the children in their care," he said.
Mr Woo said the success of his Wootube videos suggested that "deep down people really want to engage with maths".
He likened maths skills to one of the human senses. "There are people that really do have amazing abilities with their eyes, ears and tastebuds that are different to the rest of us. But we are all seeing, hearing and tasting. And while some people are quicker at numbers ... I really think maths is for everyone."
LAKE NARRABEEN.
The soft breeze blows on Narrabeen,
Bright lake of gleaming light;
The sky is deep and blue and clean.
With fleecy clouds bedight.
And steadily the slow oars beat
As drums mark time in music sweet.
The hills that hold the lake between
Their green and shining knees,
Are jealous lest fair Narrabeen
Be won by creaming seas.
That break against the sandy bar,
Where peace and dreams and beauty are.
The sunlight shines on Narrabeen,
From Deep Creek to the sea;
By sandy capes the tall trees lean.
As though they long to be
Reflected where water lies,
A mirror for the summer skies.
The sunset falls on tree and tide,
The leaping fish are still;
The little elves of silence hide
By reedy reach and hill;
Only the soft sound of the oars
Wakens old dreams along dim shores.
The night wind sings to Narrabeen,
A lover tried and true;
From purple skies the white stare lean,
To light the waters through;
And slow, so slow, the timed oars beat,
Light as soft drums in music sweet.
Ku-Ring-Gai Chase Lyrebird
May 30, 2019 by NSW National Parks and Wildlife Service
Our beloved lyrebird, captured by Annette Scholtz on her morning walk in Ku-ring-gai Chase National Park today.
UNSW Researchers Tasked To Locate Leaks In The Sydney Water Network

May 28, 2019: by Louise Templeton
Researchers at UNSW Sydney have been selected by Sydney Water to test the capability of their patented optical technology to detect leaks, which could save billions of gallons of water annually.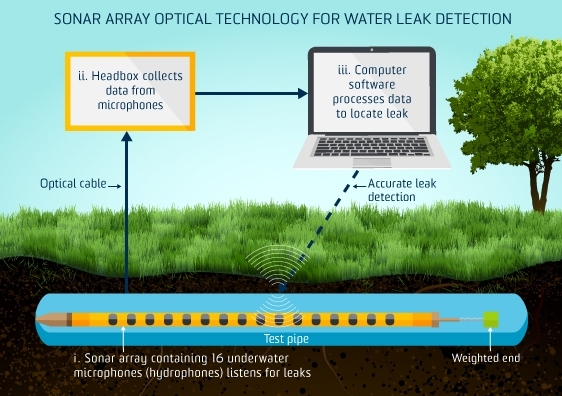 UNSW's sonar array optical technology will be used to detect leaks in Sydney Water's pipe network
Sydney Water has funded Professor Francois Ladouceur from the UNSW School of Electrical Engineering and Telecommunications and partners Thales Underwater Systems and Zedelef Pty Ltd, to test whether their optical sonar array technology can accurately pinpoint leaks in the city's water pipes. An estimated 10% of water is lost daily from Sydney Water mains and it is hoped that this can be largely avoided by finding better ways to detect and fix leaking pipes.
Professor Ladouceur said: "Our sonar array is like a 50-metre strip of garden hose with 16 microphones inside it, equally distributed along its length.
"These microphones detect the smallest of sounds and we use a single optical fibre to send all this information back to dedicated software, that computes where a leak is located."
The team confirmed the viability of their technology for ocean monitoring in a round of successful trials at Lake Macquarie last year. For the Sydney Water trial, they will place their sonar array in a water main and then simulate a leak, which Ladouceur expects they'll be able to pinpoint accurately.
Sydney Water currently uses a variety of approaches to detect leaks within its network of over 22,000kms of pipes, like monitoring rainfall and soil moisture levels, pipe inspections and acoustic listening devices. These methods can be costly and difficult to deploy over such a large network.
"The incumbent acoustic approach requires copper wires running to and from each microphone to physically connect to the data collection head-end [collection point] where computer software interprets the signals coming from the network," Professor Ladouceur explained.
"This isn't too bad if you only have a few microphones, but if you want an array over say 100 microphones or more to cover a larger portion of the network, you'll end up with a bundle of 200 wires, which will quickly become very expensive, heavy and unwieldly.
The UNSW professor said the use of optical technology allows the bulky bundle of wires to be replaced with a cheaper, lighter and more durable single optical fibre.
Ladouceur and his team hope that this project will provide the basis for the development of the next generation of leak detection at Sydney Water. Large areas of the water network could be regularly inspected with the design of a longer sonar array, or robots could be used to drag arrays over vast distances through the pipes to listen for leaks.
The end goal would be to cover as much of the water network as possible to detect and fix leaks, thereby preventing further losses of arguably our most valuable natural resource.
"If the economics work out, our technology could be laid down inside of all new pipes as they're being built, and then they will have permanent leak detection," Ladouceur said.
Group A Strep Genome Research Expedites Vaccine Development Efforts
May 27, 2019: University of Melbourne
The global search for a group A streptococcal (Strep A) vaccine has narrowed after researchers identified a common gene signature in almost all global Strep A strains by sequencing thousands of genomes in a project spanning 10 years and more than 20 countries.
Strep A, is a bacterial pathogen that in some regions of the world is a very common cause of skin sores and sore throats. In these endemic regions, a large proportion of the population is constantly exposed to Strep A -- left untreated can lead to rheumatic heart disease. Aboriginal Australians experience one of the highest incidence of rheumatic heart disease in the world.
Globally, Strep A is estimated to cause more than half a million deaths per year due to invasive and immune-mediated diseases.
Published today in Nature Genetics, a research project by the Peter Doherty Institute for Infection and Immunity (Doherty Institute), the Wellcome Sanger Institute in the UK and the University of Queensland, collated Strep A isolates from endemic areas around the world.
Lead author, University of Melbourne Dr Mark Davies, Doherty-Sanger Fellow at the Doherty Institute and the Wellcome Sanger Institute, said there is a knowledge gap of Strep A in endemic settings with most of the information on the bacterial pathogen coming from high-income settings in Australia, the UK and the US.
"We have little knowledge of the bugs that live and drive disease in endemic areas. So for the past 10 years we have been collating isolates from all over the world -- Africa, the Pacific, New Zealand and Australian Aboriginal communities -- to determine the specifics of the pathogen, how it causes disease and why it is different in the endemic regions to high-income regions," Dr Davies explained.
"Using large-scale genomic sequencing, we identified the existence of more than 290 genetically different lineages of clinically important Strep A, highlighting the challenges of designing an effective global vaccine."
The project found that current leading Strep A vaccine candidates would have limited coverage in the areas where the vaccine is most needed, in streptococcal endemic settings.
"However, using all the data we collected, we narrowed down common gene signatures in almost all strains of Strep A globally, which is a tremendous step forward in identifying what may work as a global vaccine candidate," Dr Davies said.
Professor Gordon Dougan, an author from the Wellcome Sanger Institute and University of Cambridge, said millions of people around the world are affected by Strep A.
"It can cause a range of conditions, from sore throats and outbreaks of scarlet fever in the UK, to infections leading to rheumatic heart diseases in populations such as the Australian Aboriginal population," Professor Dougan said.
"In addition to aiding research into a vaccine, genomic data from our study will help researchers understand how Strep A causes disease and why it is different in high-income areas to endemic regions."
In February this year, the Australian Medical Research Future Fund announced an injection of $35 million to advance the development of a Strep A vaccine.
Australian Infectious Diseases Research Centre Director, Professor Mark Walker of the University of Queensland, said this research has the potential to fast track a Strep A vaccine.
"Vaccine developers and the wider scientific community can now use the database that we have created to identify the most common genes to aid in the development of what could be an effective group A strep vaccine," Professor Walker said.
"I believe a global vaccine is possible -- renewed momentum through our and other research findings, in addition to increased funding commitments, will enhance the drive for a global vaccine."
Mark R. Davies, Liam McIntyre, Ankur Mutreja, Jake A. Lacey, John A. Lees, Rebecca J. Towers, Sebastián Duchêne, Pierre R. Smeesters, Hannah R. Frost, David J. Price, Matthew T. G. Holden, Sophia David, Philip M. Giffard, Kate A. Worthing, Anna C. Seale, James A. Berkley, Simon R. Harris, Tania Rivera-Hernandez, Olga Berking, Amanda J. Cork, Rosângela S. L. A. Torres, Trevor Lithgow, Richard A. Strugnell, Rene Bergmann, Patric Nitsche-Schmitz, Gusharan S. Chhatwal, Stephen D. Bentley, John D. Fraser, Nicole J. Moreland, Jonathan R. Carapetis, Andrew C. Steer, Julian Parkhill, Allan Saul, Deborah A. Williamson, Bart J. Currie, Steven Y. C. Tong, Gordon Dougan, Mark J. Walker.
Atlas of group A streptococcal vaccine candidates compiled using large-scale comparative genomics
. Nature Genetics, 2019; DOI: 1
0.1038/s41588-019-0417-8
Unexpected Survival Mechanism Of A Subset Of Cancer Cells Revealed
Embedded at the end of chromosomes are structures called "telomeres" that in normal cells become shorter as cells divide. As the shortening progresses it triggers cell proliferation arrest or death. Cancer cells adopt different strategies to overcome this control mechanism that keeps track of the number of times that a cell has divided. One of these strategies is the alternative lengthening of telomeres (ALT) pathway, which guarantees unlimited proliferation capability.
Now, a research group led by Claus M. Azzalin at Instituto de Medicina Molecular João Lobo Antunes (iMM) has discovered that a human enzyme named FANCM (Fanconi anemia, complementation group M) is absolutely required for the survival of ALT tumor cells. The results were now published in the open access journal Nature Communications. Future strategies targeting the activity of this molecule in ALT tumor cells can constitute the basis of a novel therapeutic protocol for the treatment of these tumors.
ALT tumors are approximately 10% of the human tumors, and often develop in children (for example, juvenile osteosarcoma) and they are particularly resistant to conventional chemotherapy. "Contrary to the canonical telomere elongation mechanism that activates the enzyme telomerase, these tumor cells specifically use this alternative pathway which is insensitive to therapeutic approaches based on telomerase inhibition," explains Claus M. Azzalin, group leader at iMM.
"Previous studies have shown that a sustained physiological telomere damage must be maintained in these cells to promote telomere elongation. This scenario implies that telomeric damage levels be maintained within a specific threshold that is high enough to trigger telomere elongation, yet not too high to induce cell death," says Bruno Silva, first author of this work. Using a series of molecular biology-, cell biology- and biochemistry-based experiments, the research team found an essential role for FANCM, a component of the DNA damage repair machineries of the cell. "What we have found is that ALT cells require the activity of the FANCM in order to prevent telomere instability and consequent cell death," says Bruno Silva. "When we remove FANCM from ALT tumor cells, telomeres become heavily damaged and cells stop dividing and die very quickly. This is not observed in tumor cells that express telomerase activity or in healthy cells, meaning that is a specific feature of ATL tumor cells," explains Claus M. Azzalin.
"In our view, this is very exciting because it indicates that transiently drugging FANCM activity in ALT cells should lead to very fast cell death specifically in these cells, and sets the potential basis for an alternative therapeutic protocol for this type of tumors," adds Claus Azzalin.
This study was developed at iMM in collaboration with the Genome Stability Unit and the Department of Medicine at St. Vincent's Institute of Medical Research and University of Melbourne (Australia) and the Institute of Biochemistry at ETH Zu?rich (Switzerland).
This study was supported by the Swiss National Science Foundation, the European Molecular Biology Organisation, the Fundacao para a Ciencia e a Tecnologia, the Cancer Council of Victoria, Australian National Health and Medical Research Council, the Buxton Trust and the Victorian Government's OIS Program.
Bruno Silva, Richard Pentz, Ana Margarida Figueira, Rajika Arora, Yong Woo Lee, Charlotte Hodson, Harry Wischnewski, Andrew J. Deans, Claus M. Azzalin.
FANCM limits ALT activity by restricting telomeric replication stress induced by deregulated BLM and R-loops.
Nature Communications, 2019; 10 (1) DOI:
10.1038/s41467-019-10179-z
Major Step Forward In The Production Of 'Green' Hydrogen
May 27, 2019: Newcastle University
The first thermodynamically reversible chemical reactor capable of producing hydrogen as a pure product stream represents a "transformational" step forward in the chemical industry, the authors of a new study claim.
The novel reactor, described in the academic journal Nature Chemistry, avoids mixing reactant gases by transferring oxygen between reactant streams via a solid state oxygen reservoir.
This reservoir is designed to remain close to equilibrium with the reacting gas streams as they follow their reaction trajectory and thus retains a 'chemical memory' of the conditions to which it has been exposed.
The result is that hydrogen is produced as a pure product stream, removing the need for costly separation of the final products.
Led by Newcastle University, UK, the research involved experts from the universities of Durham and Edinburgh and the European Synchrotron Radiation Facility in France, and was funded by the Engineering and Physical Sciences Research Council (EPSRC).
Professor Ian Metcalfe, lead author and Professor of Chemical Engineering at Newcastle University said:
"Chemical changes are usually performed via mixed reactions whereby multiple reactants are mixed together and heated. But this leads to losses, incomplete conversion of reactants and a final mixture of products that need to be separated.
"With our Hydrogen Memory Reactor we can produce pure, separated products. You could call it the perfect reactor."
Most abundant element in the universe
Hydrogen is the most abundant element in the universe. Produced through the splitting of water molecules, the shift towards renewable energy has led to a rise in so-called 'green hydrogen'.
Hydrogen is a clean and useful energy store and can be used as a fuel, to generate electricity and can be stored and transported via the gas networks.
All processes -- be they chemical, mechanical or electrical -- are thermodynamically irreversible, and are less efficient that they otherwise could be.
This means that in traditional chemical reactors when hydrogen is produced it needs to be separated from other products, a process which is both costly and often energy intensive.
Describing their new system, the team demonstrate a chemical reactor capable for the first time of approaching thermodynamically reversible operation.
Reacting water and carbon monoxide to generate hydrogen and carbon dioxide, the system also prevents carbon being carried into the hydrogen produce stream as carbon monoxide or carbon dioxide, thus avoiding contamination of the product.
'Flipping' the reservoir a bit like a switch, the team showed it is possible to reach high conversion in the system so that carbon dioxide and hydrogen are produced at either end of the reactor as pure products.
"Whereas conventional hydrogen production requires two reactors and a separation, our reactor accomplishes all the steps in one unit," adds Professor Metcalfe.
"And while we demonstrate the concept with hydrogen, the memory reactor concept may also be applied to other processes."
Ian S. Metcalfe, Brian Ray, Catherine Dejoie, Wenting Hu, Christopher de Leeuwe, Cristina Dueso, Francisco R. García-García, Cheuk-Man Mak, Evangelos I. Papaioannou, Claire R. Thompson, John S. O. Evans.
Overcoming chemical equilibrium limitations using a thermodynamically reversible chemical reactor.
Nature Chemistry, 2019; DOI: 1
0.1038/s41557-019-0273-2
Antibiotics Found In Some Of The World's Rivers Exceed 'Safe' Levels Global Study Finds
Concentrations of antibiotics found in some of the world's rivers exceed 'safe' levels by up to 300 times, the first ever global study has discovered.
Researchers looked for 14 commonly used antibiotics in rivers in 72 countries across six continents and found antibiotics at 65% of the sites monitored.
Metronidazole, which is used to treat bacterial infections including skin and mouth infections, exceeded safe levels by the biggest margin, with concentrations at one site in Bangladesh 300 times greater than the 'safe' level.
In the River Thames and one of its tributaries in London, the researchers detected a maximum total antibiotic concentration of 233 nanograms per litre (ng/l), whereas in Bangladesh the concentration was 170 times higher.
The most prevalent antibiotic was trimethoprim, which was detected at 307 of the 711 sites tested and is primarily used to treat urinary tract infections.
The research team compared the monitoring data with 'safe' levels recently established by the AMR Industry Alliance which, depending on the antibiotic, range from 20-32,000 ng/l.
Ciproflaxacin, which is used to treat a number of bacterial infections, was the compound that most frequently exceeded safe levels, surpassing the safety threshold in 51 places.
The team said that the 'safe' limits were most frequently exceeded in Asia and Africa, but sites in Europe, North America and South America also had levels of concern showing that antibiotic contamination was a "global problem."
Sites where antibiotics exceeded 'safe' levels by the greatest degree were in Bangladesh, Kenya, Ghana, Pakistan and Nigeria, while a site in Austria was ranked the highest of the European sites monitored.
The study revealed that high-risk sites were typically adjacent to wastewater treatment systems, waste or sewage dumps and in some areas of political turmoil, including the Israeli and Palestinian border.
The project, which was led by the University of York, was a huge logistical challenge -- with 92 sampling kits flown out to partners across the world who were asked to take samples from locations along their local river system.
Samples were then frozen and couriered back to the University of York for testing. Some of the world's most iconic rivers were sampled, including the Chao Phraya, Danube, Mekong, Seine, Thames, Tiber and Tigris.
Dr John Wilkinson, from the Department of Environment and Geography, who co-ordinated the monitoring work said no other study had been done on this scale.
He said: "Until now, the majority of environmental monitoring work for antibiotics has been done in Europe, N. America and China. Often on only a handful of antibiotics. We know very little about the scale of problem globally.
"Our study helps fill this key knowledge gap with data being generated for countries that had never been monitored before."
Professor Alistair Boxall, Theme Leader of the York Environmental Sustainability Institute, said: "The results are quite eye opening and worrying, demonstrating the widespread contamination of river systems around the world with antibiotic compounds.
"Many scientists and policy makers now recognise the role of the natural environment in the antimicrobial resistance problem. Our data show that antibiotic contamination of rivers could be an important contributor."
"Solving the problem is going to be a mammoth challenge and will need investment in infrastructure for waste and wastewater treatment, tighter regulation and the cleaning up of already contaminated sites."
The finds are due to be unveiled during two presentations at the annual meeting of the Society of Environmental Toxicology and Chemistry (SETAC) in Helsinki on 27 and 28 May.
Stem Cell Identity Unmasked By Single Cell Sequencing Technology
May 28, 2019: University of Queensland
Scientists from The University of Queensland's Diamantina Institute have revealed the difference between a stem cell and other blood vessel cells using gene-sequencing technology.
Leading skin cancer and stem cell researcher Professor Kiarash Khosrotehrani said the findings provided evidence of how stem cells express genes that allow them to be identified within a blood vessel.
"Until now, we couldn't accurately say how a stem cell differed from the other cells without preconceived ideas," Professor Khosrotehrani said.
"We hypothesised that stem cells expressed genes that could separate them from other cells inside the blood vessel."
UQDI Senior Lecturer Dr Jatin Patel performed the study and looked at every single cell in the largest artery, the aorta, and identified the genes expressed by each cell through sequencing.
"This allowed us to examine every cell without any bias or pre-conceived idea of whether it is a stem cell or not," Dr Patel said.
The study used single-cell RNA sequencing to look at the gene expression of each cell and group common cells together into separate populations.
UQ Institute for Molecular Bioscience Senior Research Officer Dr Sam Lukowski performed the analysis.
"We used specialised algorithms to group cells that express similar sets of genes into clusters," Dr Lukowski explained.
"What we found is that these stem cells form little groups within the blood vessel and that is how you differentiate them from other cells."
Knowing the exact profile of a stem cell will help researchers develop new treatment options for conditions like skin cancer, heart attacks and wound healing.
"This will have an impact on how we treat conditions which are the result of dysfunctional blood vessel behaviour," Professor Khosrotehrani said.
"We know that if you can target these stem cells, then you can reduce blood vessel formation and potentially stop diseases like skin cancer metastasis."
Previous research by Professor Khosrotehrani found that stopping the spread of melanoma to other parts of the body might be as simple as cutting off the blood supply to cancer.
"Blood vessels are vital because tumours can't grow without them -- they feed the tumours and allow the cancer to spread," he said.
"If you get rid of these stem cells, then the blood vessels don't form, and the tumours don't grow or spread to other locations."
In situations where blood vessels are missing or are clogged, providing more stem cells might generate new blood vessels and allow the supply of oxygen in cardiovascular diseases such as heart attacks, stroke or leg ischemia.
Professor Khosrotehrani had hypothesised this method of stem cell identification and said these findings provided answers to scientific debate.
"We've been working on this type of research for over ten years and the model we've found matches perfectly with our previous findings," he said.
"The availability of the data publicly will allow scientists from all over the world to hopefully end some of the controversy around the identity and definition of these stem cells."
Samuel W. Lukowski, Jatin Patel, Stacey B. Andersen, Seen-Ling Sim, Ho Yi Wong, Joshua Tay, Ingrid Winkler, Joseph E. Powell, Kiarash Khosrotehrani.
Single-Cell Transcriptional Profiling of Aortic Endothelium Identifies a Hierarchy from Endovascular Progenitors to Differentiated Cells.
Cell Reports, 2019; 27 (9): 2748 DOI:
10.1016/j.celrep.2019.04.102
Helping Cities Make Power Grids Safer And More Reliable
Solar power researchers have traditionally only used the power measurements from single residential solar photovoltaic (PV) systems to estimate the power generated within a city. But one installation isn't a good representation of all the rooftops in the city, where the time of day, panel direction, and shade cast by trees and clouds affect power production.
Data from PV systems distributed across a city is desperately needed to fully understand how this renewable energy source can be integrated into the power grid without disrupting the reliable flow of electricity on which the developing world depends.
Engineers from the Australian National University and Fraunhofer-Institute for Solar Energy Systems ISE, Germany, have provided a freely available quality-controlled and tuned dataset from 1,287 residential installations across Australia. The dataset is presented in the Journal of Renewable and Sustainable Energy, from AIP Publishing.
Describing the dataset as "a gift" for solar researchers, author Jamie Bright said, "No one has delivered a freely accessible piece of data that has six months' worth of measurements from three different cities. That is a significant amount."
Bright explained that previously, researchers had been pushed to extremes to gather power measurements, inventing cloud models moving across a city to "fake" PV power output for different locations.
"For the first time, you are able to easily access data and do the sort of spatial analysis needed to manage solar integration into the grid in a controlled way," said Bright.
In Australia, where approximately 23% of all residential homes have PV systems, this is particularly relevant for the safe and reliable management of the grid. For instance, to maintain the recommended voltage for appliances and to ensure electricity supply, grid operators need to react and plan for solar power fluctuations.
By subscribing to a public website -- pvoutput.org -- Bright and colleagues were able to access raw PV power data supplied by the automatic logging of PV system's electrical converters. A computer programmer extracted data from the website and put it into a database for the engineers, who then collected characteristic details about each PV system, such as its size and efficiency. Using this metadata alongside satellite images, they performed rigorous quality controls and trained tuning algorithms on the dataset to clear up any "bad data."
"Our tuning routine is a catchall method of finding all the possible systemlike losses, such as shading, and removing them from the data. Not just deleting them, but scaling it back up to make it representative," said Bright.
The representative scenario can then be extrapolated to greater areas and used in tandem with satellites to improve solar forecasting.
"Now we've proved with this dataset that live reporting PV systems can significantly improve forecasting -- solar forecasting companies are deploying our approach to a real operational industrial forecasting system," said Bright.
By providing the codes and instructions for their dataset at each processing stage, Bright hopes they are giving other researchers a head start.
Jamie M. Bright, Sven Killinger, Nicholas A. Engerer.
Data article: Distributed PV power data for three cities in Australia.
Journal of Renewable and Sustainable Energy, 2019; 11 (3): 035504 DOI:
10.1063/1.5094059
Disclaimer: These articles are not intended to provide medical advice, diagnosis or treatment. Views expressed here do not necessarily reflect those of Pittwater Online News or its staff.