July 19 - 25, 2020: Issue 458
The impact of COVID-19 in our sister village Soibada; A message from Tamara Sloper-Harding OAM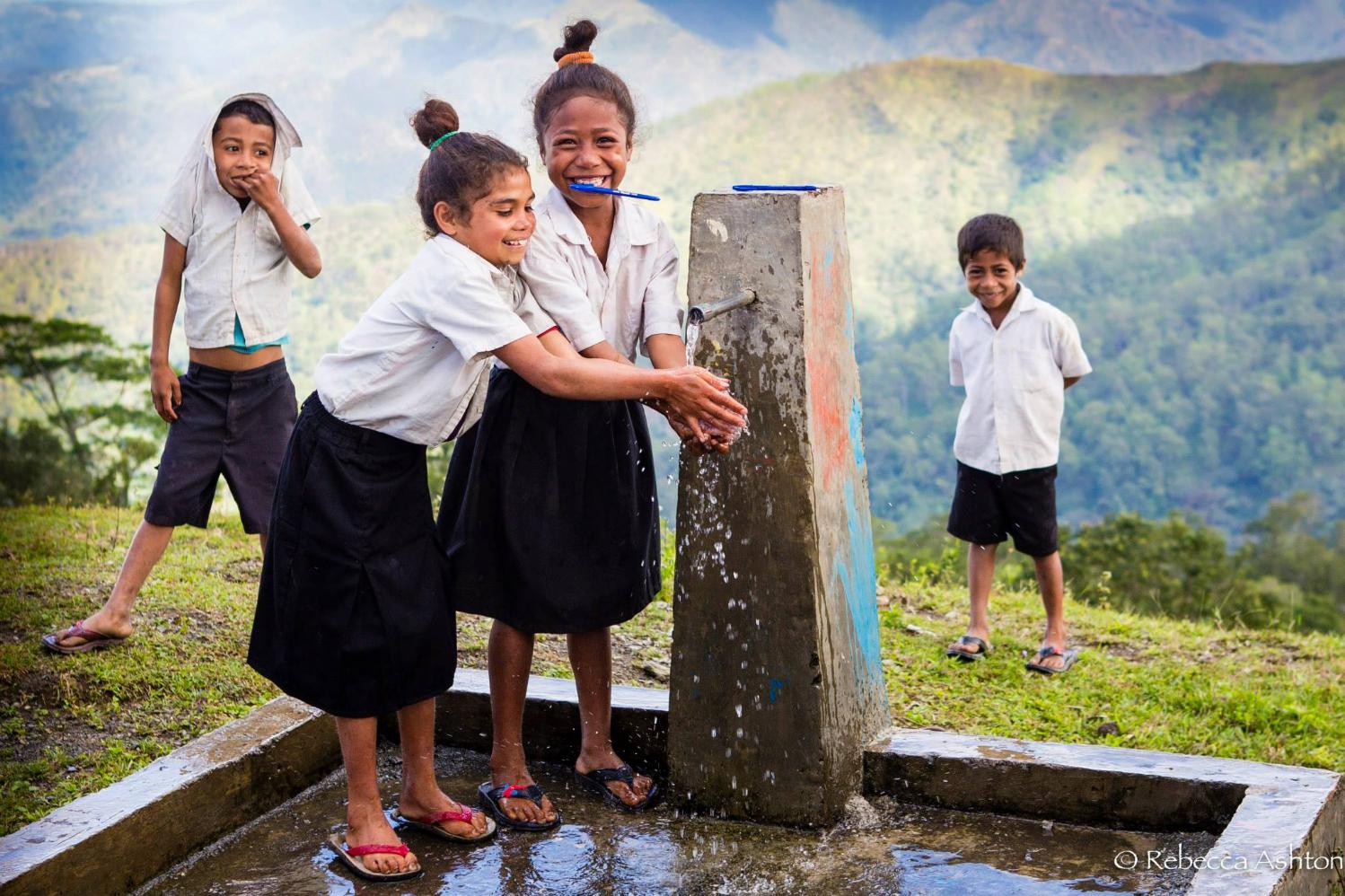 Usually at this time of year I would be in the village of Soibada, high in the central mountains of Timor Leste, 135 km from the capitol city of Dili and only one hour north of Darwin. I would have woken cocooned in my mosquito dome to the sounds of roosters – far too early – and looked to see the sunrise above craggy peaks shrouded in mist. It is cool in the mornings in July and mostly dry. Not long after first light the music would start across the village blaring from small palm leaf huts and little grey concrete brick houses with rusty iron rooves. I would clean my teeth with bottled water and wash with a bucket still cool from the stream. The scent of freshly roasted local coffee would waft in from the fire outside. Oh how I miss it. Instead, I sit in Avalon in comfort wracked with worry.
Thanks to Covid – 19 I am not there and neither are the 16 or so other volunteers from Australia that would have accompanied me. I can't believe that we will not be celebrating the tenth anniversary of Pittwater's sister city relationship with the community of Soibada that had been planned for so long.
Ten years ago this month Pittwater and Soibada signed an agreement between our local governments and our communities that linked us in friendship. The Friends of Soibada became an ACNC registered charity. Since then self-funded volunteers have been travelling to the village to assist with sustainable development projects by upskilling the community. Northern Beaches locals from many organisations and all walks of life have changed lives in this remote and beautiful part of Timor Leste.
Our projects have included the funding of construction of community buildings and classrooms, education and training, water and sanitation, health and hygiene, maternal and child health, small business and craft cooperatives, and nutrition and agriculture to name a few. You can see more about the individual projects on the Friends of Soibada Facebook page.
The fact that we can't be there to work alongside our friends this year has not stopped us helping them. A major construction project is underway in the village and progress has continued through the very successful lockdown period. Timor Leste only had 24 cases of Covid-19 and no deaths. Local builders are working on the construction of the classrooms in the Training Centre for Arts, Craft and Culture. This centre will become a hub of learning. There will be training and courses in a variety of trades and skills that will assist the village to become a centre for tourism in the future.
At all stages this project is of benefit to the community - wages for the local builders give them the means to support their families right now. A chance for these local families to change their own futures and better the prospects for their children. No one is asking for hand-outs. These men are working hard for the money we give them in wages.
This is why our core group of Northern Beaches volunteers needs to reach out now to our wider community here in Sydney. It has been a horrendous year for all of us and many have also suffered with the loss of jobs and closures of businesses. For those living in poverty it has been even tougher.
Usually Pittwater Friends of Soibada would hold fund raising events but like every other organisation this year all of that has been cancelled. Instead, we are having a Chuffed Crowdfunding Campaign. So, we have all stayed home, we may not have spent quite as much on coffees or dinners out as we usually would have. This is how we can help the people of Soibada. Could you donate the cost of one cup of coffee?
The cost of one cup of coffee would feed a family in the village for a day.
It is just over $40 a week to pay each builder working on the site.
Please consider helping us to keep these men in jobs. Please forgo a coffee and help us pay their wages so they can feed their families.
In the long term you will also be helping provide a venue for the education of those families.
One coffee with lasting consequences. Please click the link below, donate, share with your friends and talk about it on Social Media.
https://chuffed.org/project/soibada-families-futures
Just a couple of clicks, the cost of a coffee and you can help a family.
Thank you in advance for your support.
Tamara Sloper- Harding OAM
Chairperson, Friends of Soibada