February 26 - March 4, 2023: Issue 573
Images of South Australia
by Robyn McWilliam
We alight the coach, crunch across gravel to a patch of roadside green. Amongst the low foliage are scarlet pointed petals with shiny black buttons. Sturt's desert pea, the floral emblem of South Australia.
Wandering the streets of Hahndorf, I'm reminded of Hannah Kent's novel, Devotion. It's the story of a religious community settling here in the 1800s. Today, one clothing store displays rainbow-coloured garments, featuring long summer dresses reminiscent of the 1970s.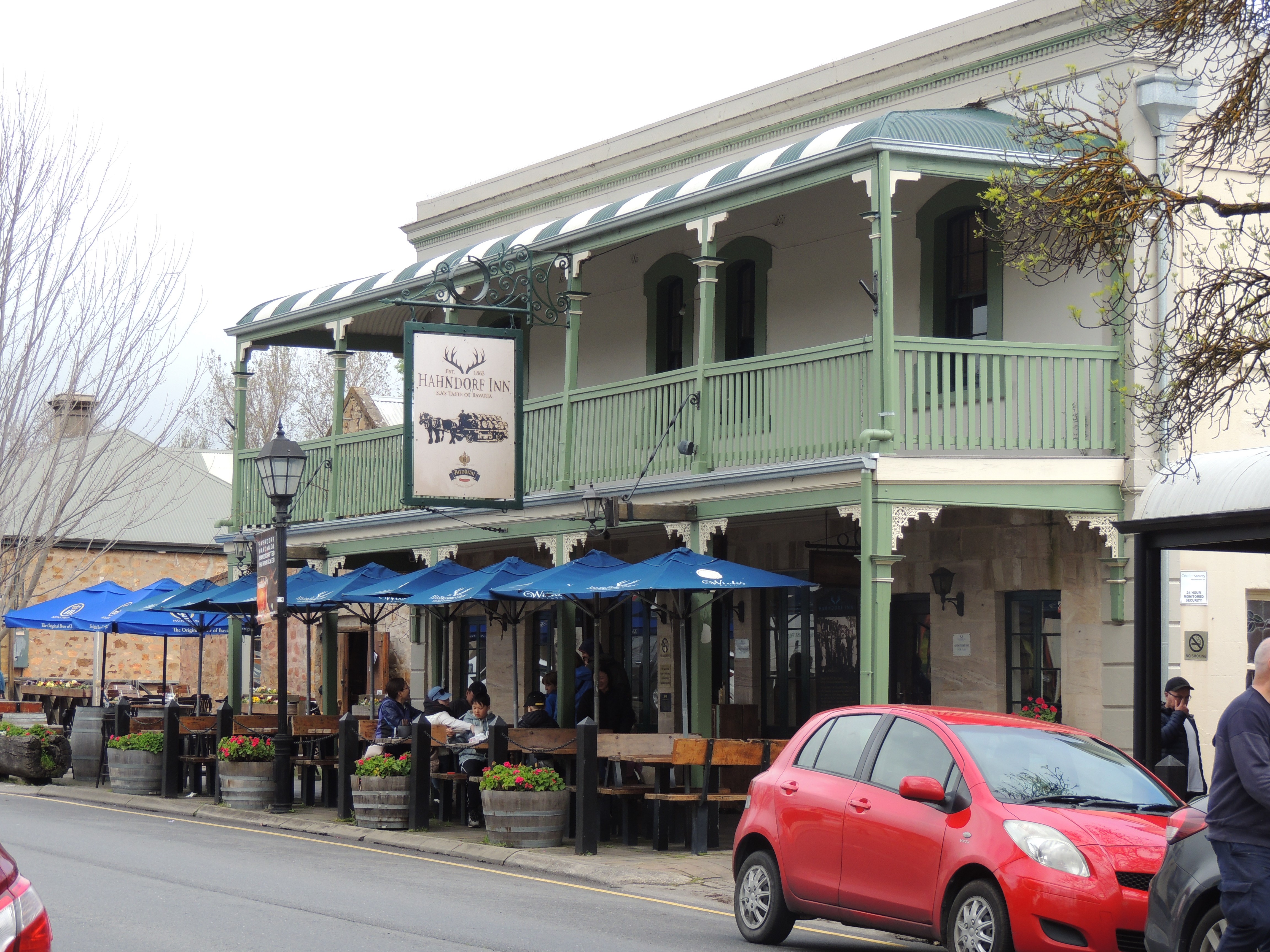 Hahndorf

As sprinkling rain is imminent, I take refuge in the leather shop. Glowing embers of an open fire make the interior cosy. The clutter of hand-crafted merchandise includes racks of belts, ugh boots in rows and loads of handbags from beige to tan to black, hung on metal rods.
Old style clothing store in Hahndorf
At Seal Bay on Kangaroo Island a steely sky beyond the breakers indicates a squall coming. Activity flourishes among the sea lions. They swim out to sea one hundred kilometres and feed for three days before returning exhausted to the beach. A large male surfs in, flippers his way onto the sand and slumps to rest. Many lie prone barely moving. Among the bushes in the sandhills I spy a baby feeding from its mother. With their sleek bodies, whiskers and inquisitive eyes you can watch them for hours.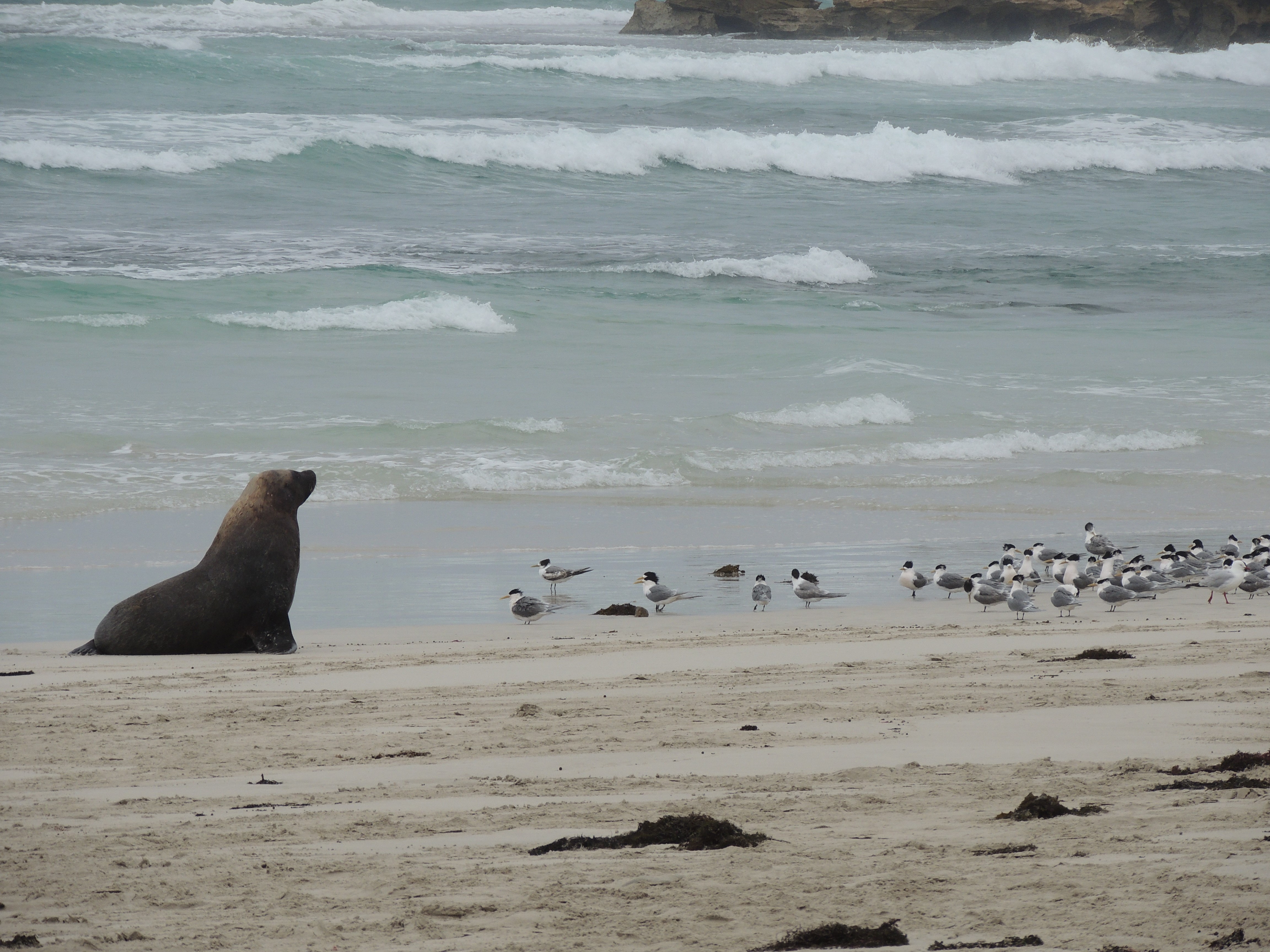 Sea lion at Seal Bay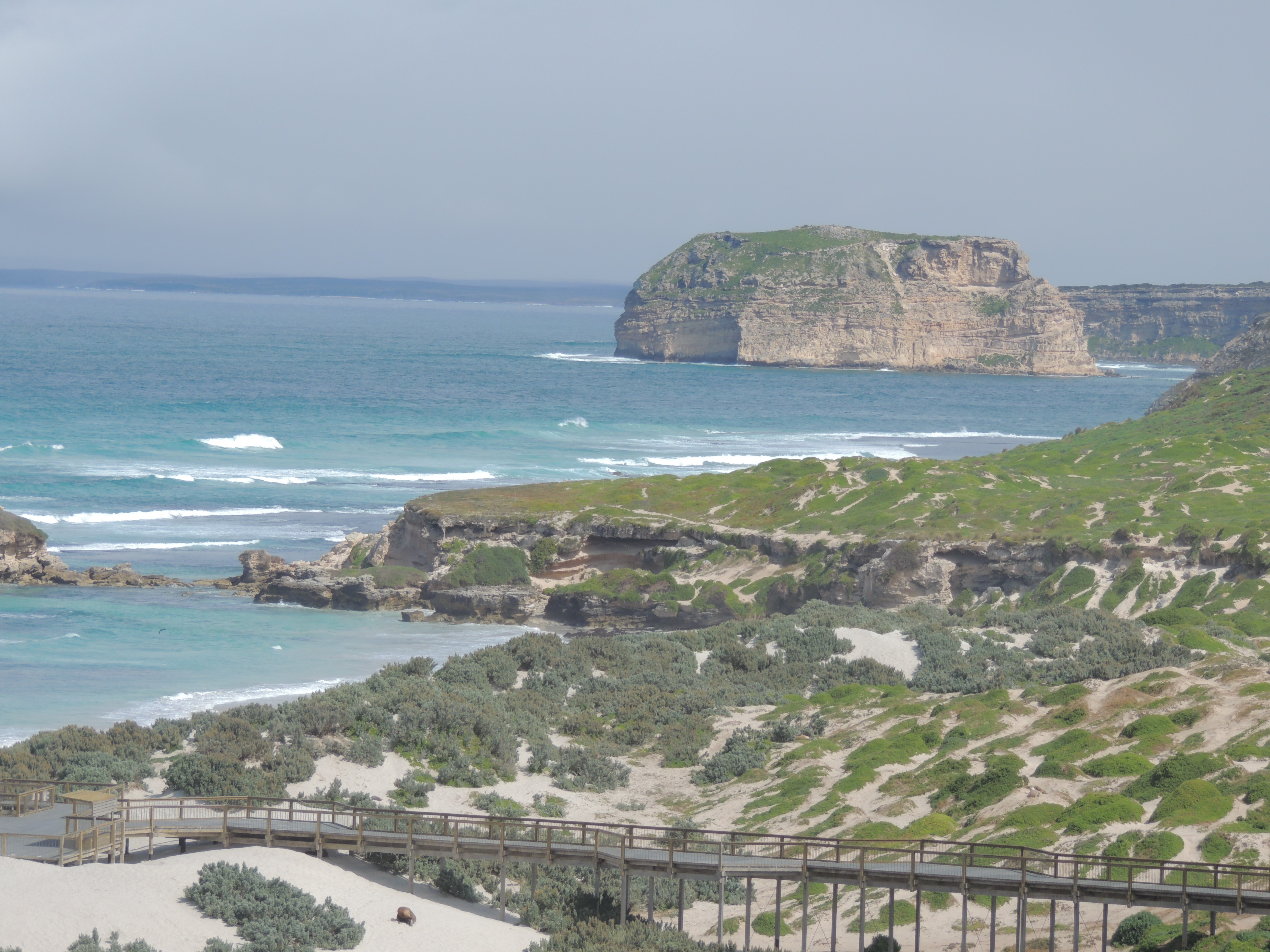 Seal Bay on Kangaroo Island

Remarkable Rocks on a headland near Admiral Arch is an array of orange-speckled granite weathered in incredible shapes. Several look like beaks of monstrous birds. They tower over you as you meander through accompanied by the constant crash of waves.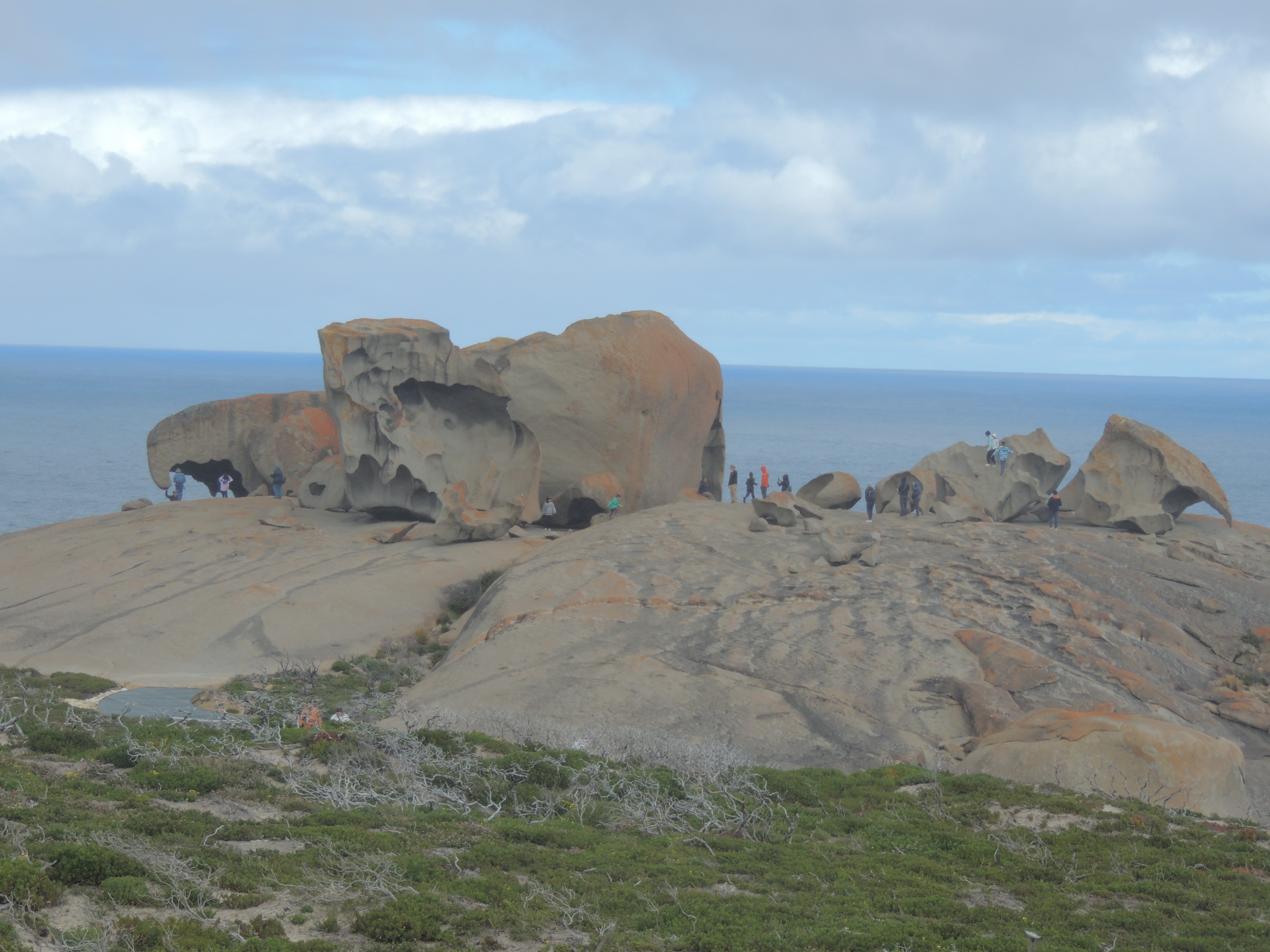 Remarkable Rocks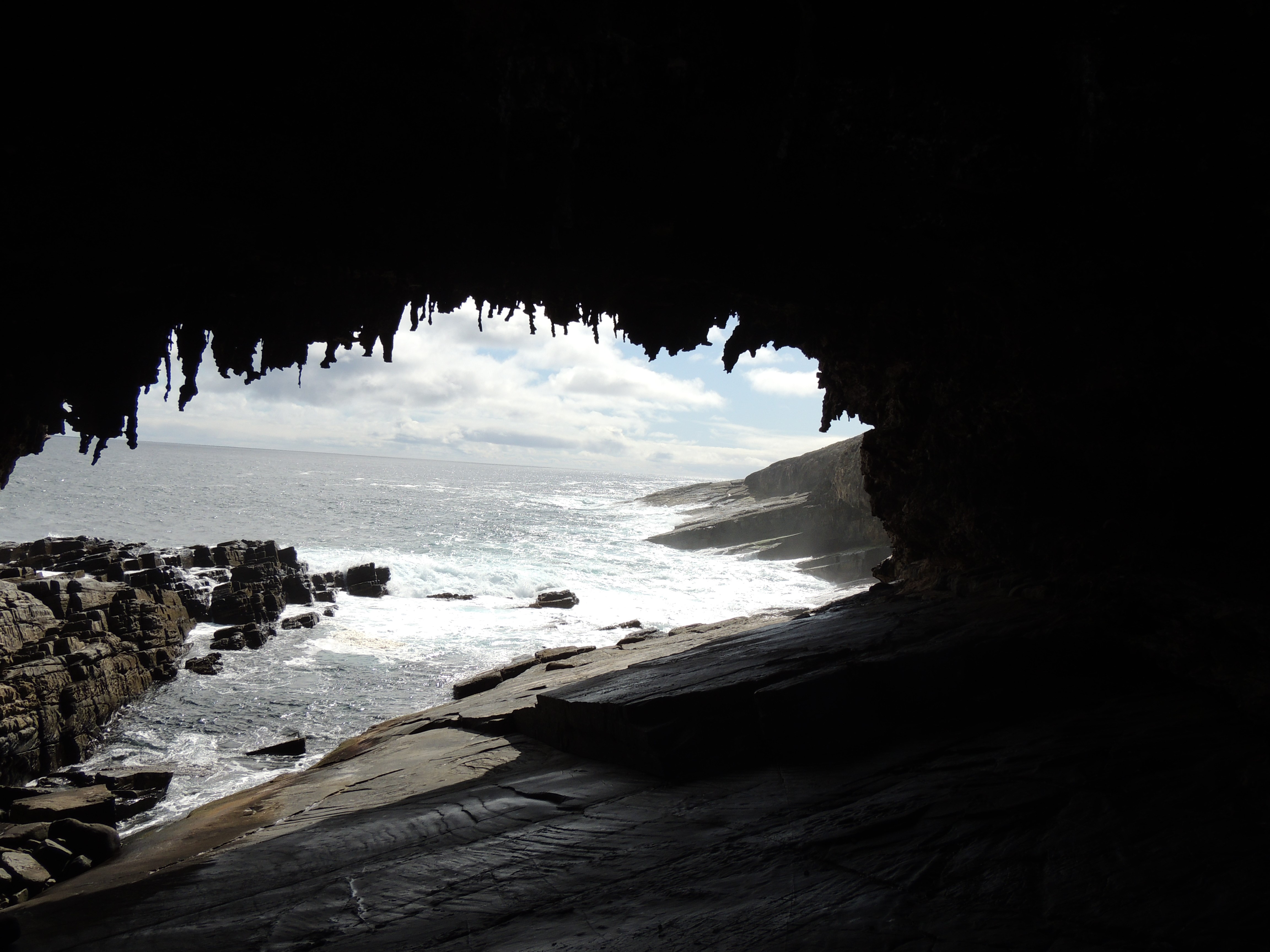 Admirals Arch nearby

Back on the mainland, burnt red rock tilts skywards announcing the Flinders Ranges. Against an azure sky, the landscape is spectacular as we drive over Pichi Richi Pass. We explore Wilpena Homestead constructed from the local stone. It was a working station for 135 years in this harsh environment. An apple tree covered in pink blooms dominates the garden.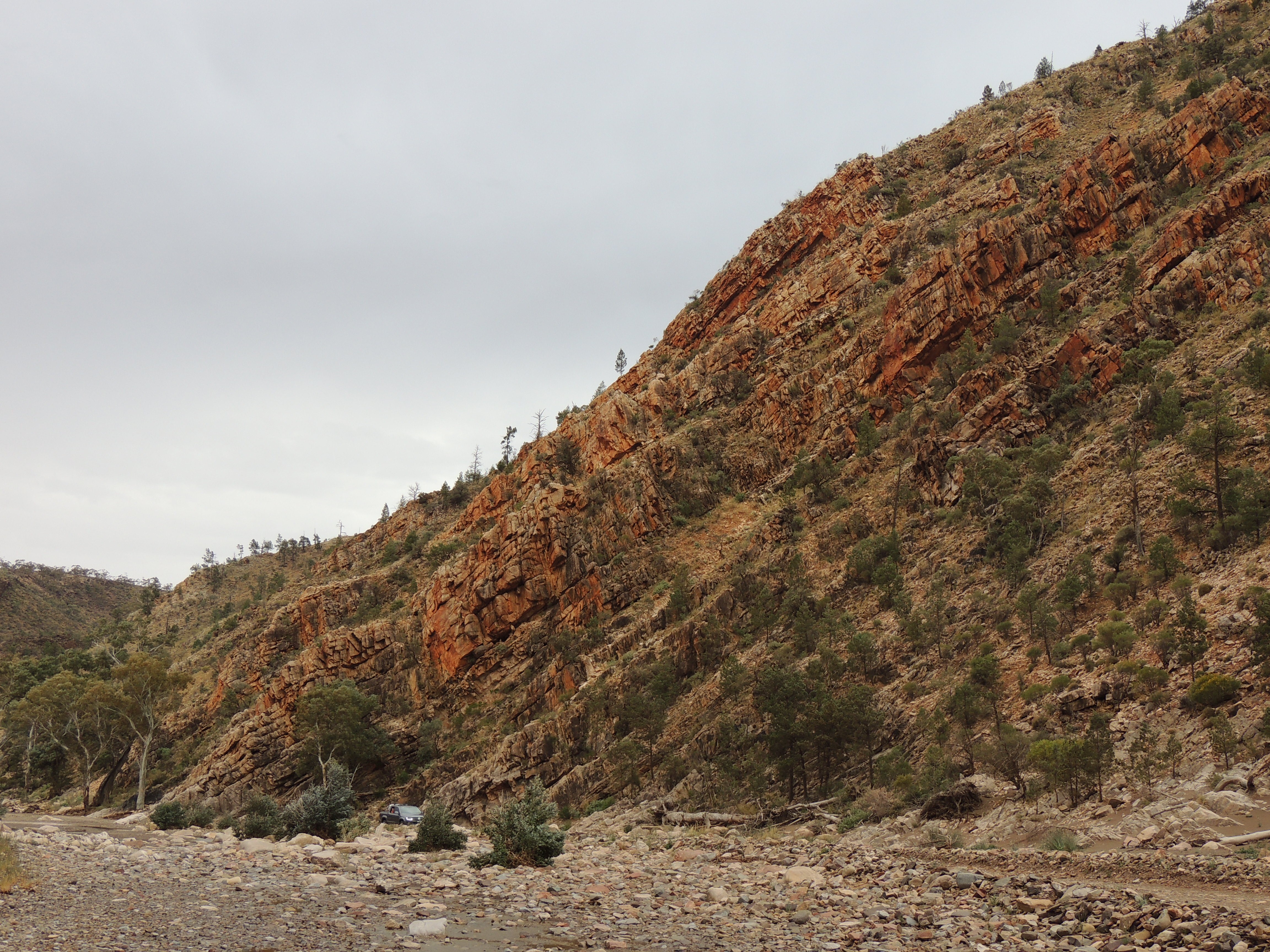 Tilted rock strata in the Flinders Ranges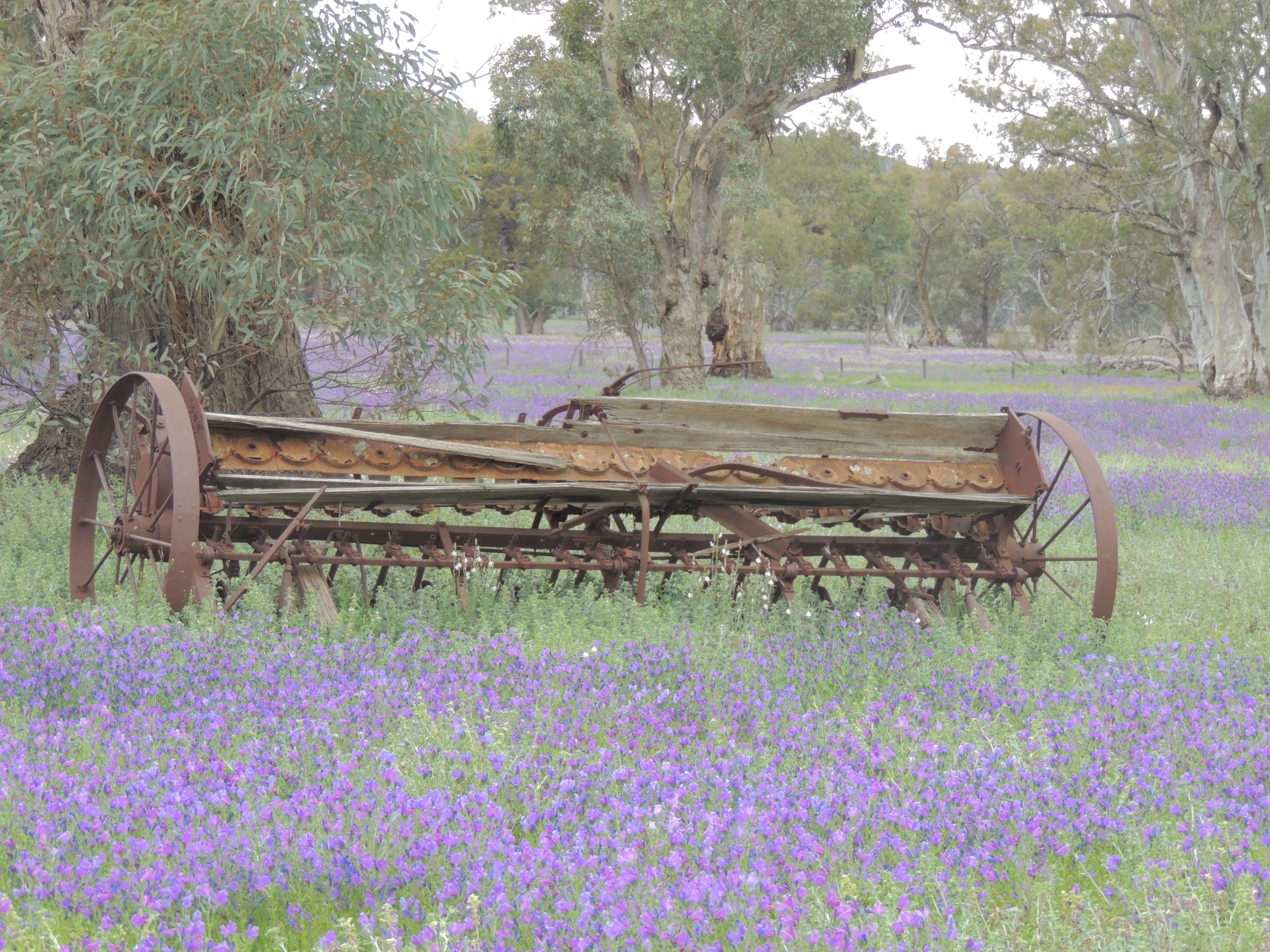 Discarded machinery at Wilpena Homestead

Out buildings of stables, store houses and a blacksmith shop are scattered. Inside the latter is a massive fireplace, an anvil and scattered metal tools. In a nearby paddock rusty machinery sits among a carpet of purple Patterson's Curse or Salvation Jane as it's known in South Australia.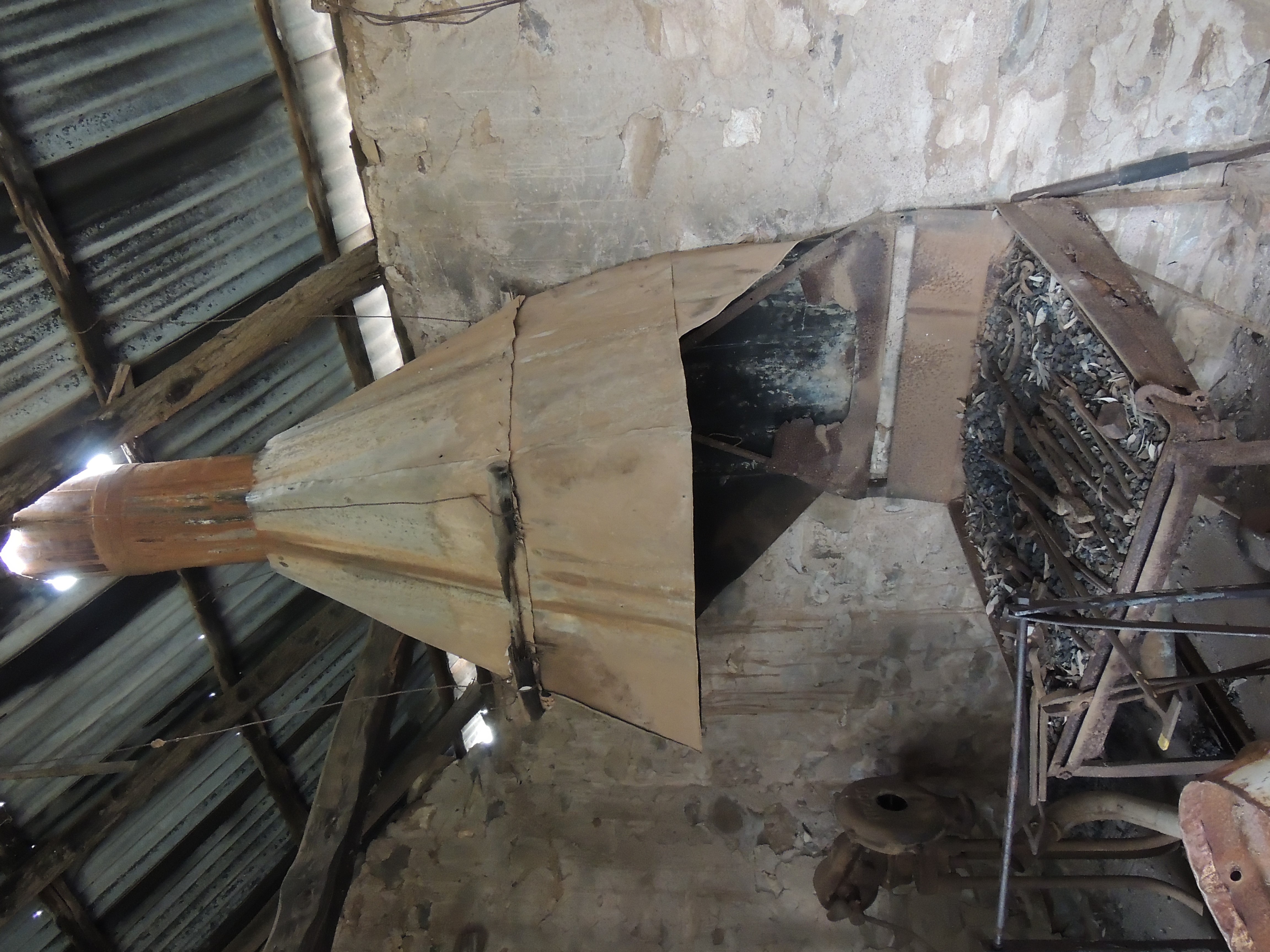 Blacksmith's shop at homestead
Our flight over Lake Eyre is in a Cessna Caravan seating 14. Below is a vast expanse of beige, stained and dry. In one place the salt is white and scalloped in lacy patterns. The Warburton River snakes its way with pale green water towards the lake. Birds appear on its edges as tiny black dots and apparently are whispering ducks.
Flying back over the extensive flat cattle station, I see only a couple of head near a dam. I admire those hardy enough to farm this brutal country.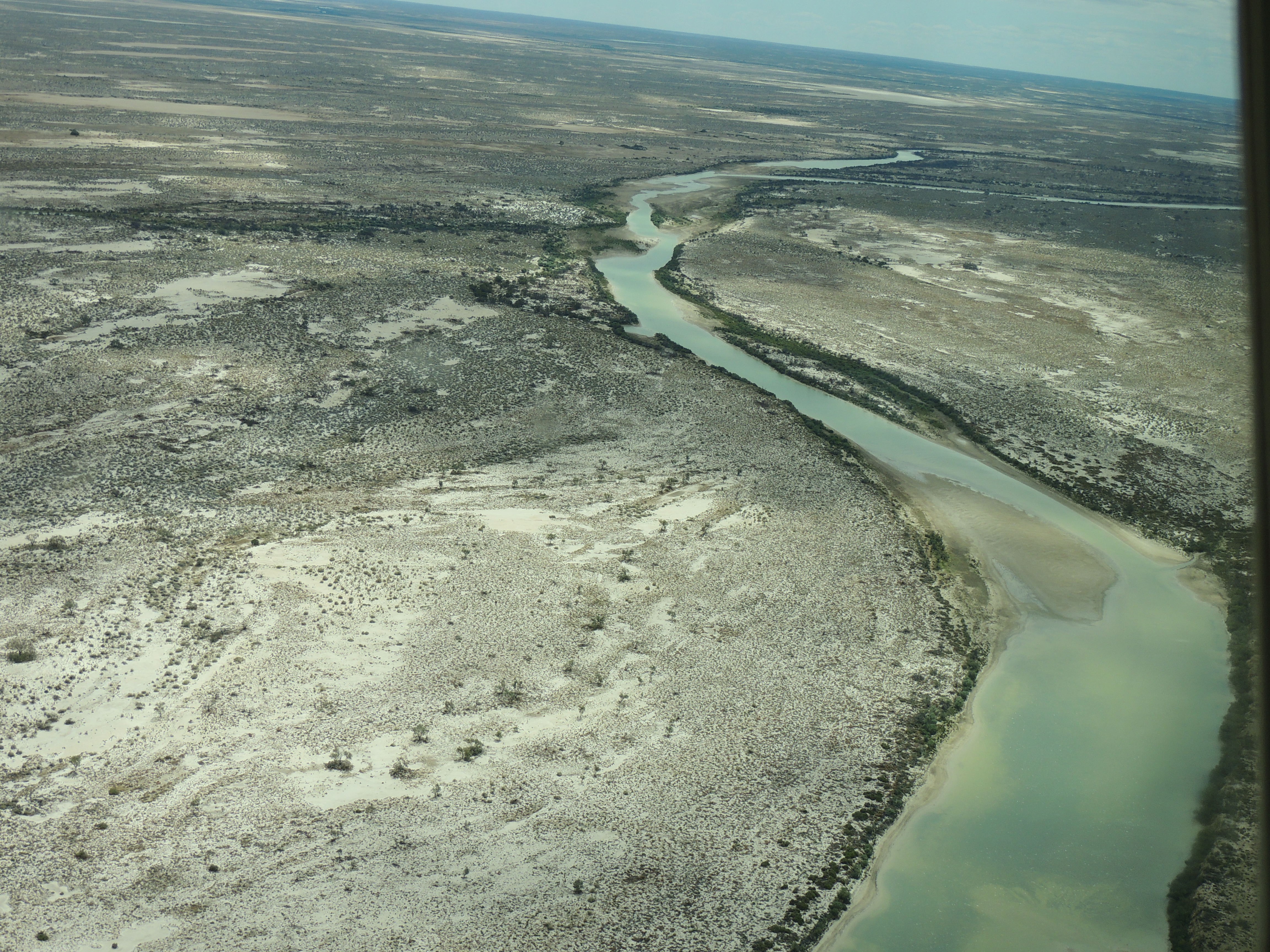 Warburton River feeding into Lake Eyre