June 19 - 25, 2022: Issue 543
Kiama downs takes upper hand in inflatable rescue boat premiership 2022: Round 3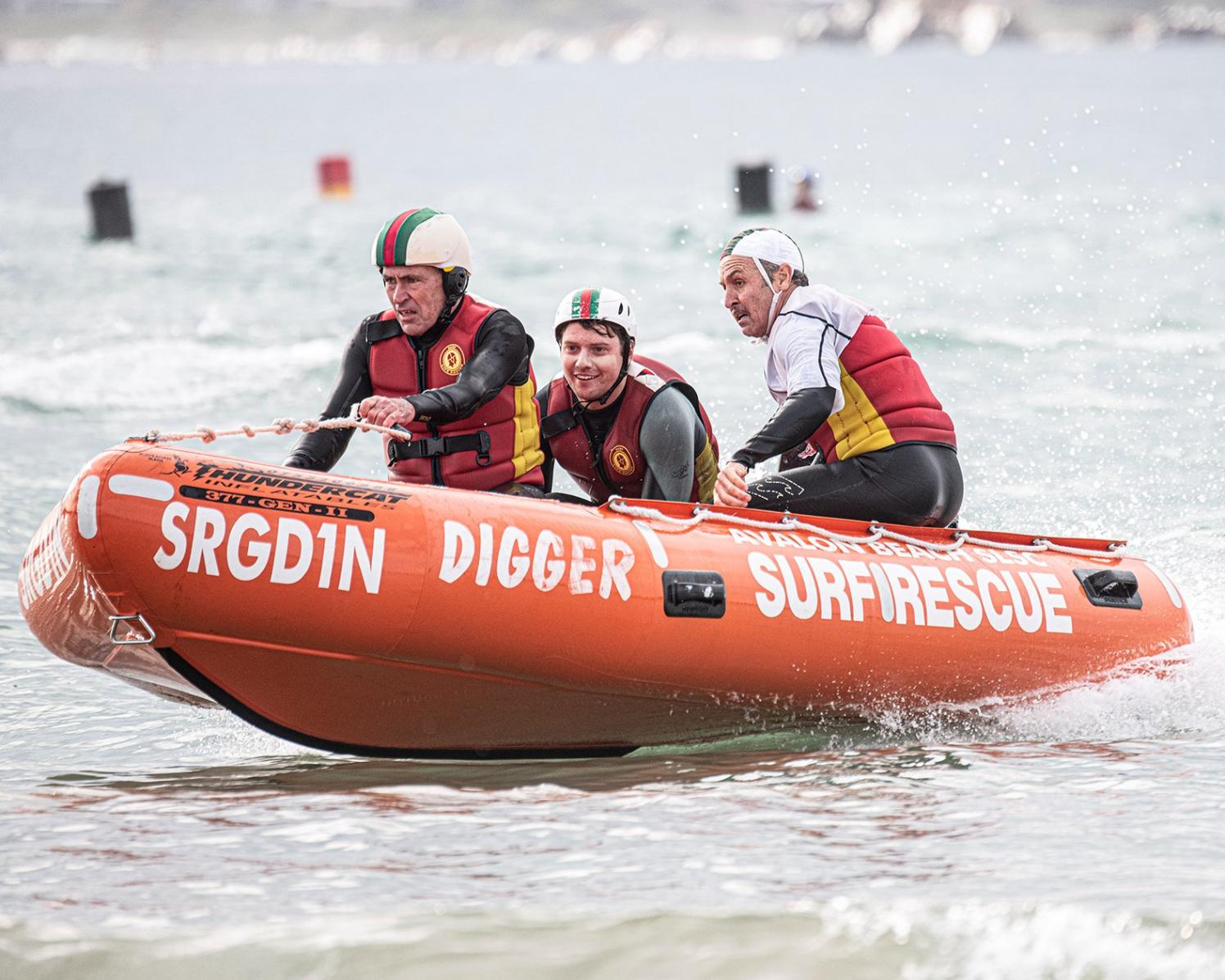 A second straight round win for Kiama Downs SLSC at Broulee has seen the South Coast club leapfrog Caves Beach into first place in the 2022 Sharkskin Inflatable Rescue Boat (IRB) Premiership, meaning the Premiership win will come down to the final weekend at Ocean Beach on 25-26 June.
The heavyweight clubs have been neck and neck since the opening race of the series at Terrigal, with no more than 20 points ever separating the two on each of the three race weekends.
Indeed, the Broulee leg of the Premiership served up the tightest results to date, with the Hunter club falling just 11 points short of Kiama Downs, meaning they'll be chasing a win when the Premiership shifts north to the Central Coast for the final round of racing.
Rounding out the podium on the Far South Coast was South Maroubra, who narrowly edged out Thirroul to claim their first top three finish of the series and slide into the top six overall.
Fifth and sixth place finishes for Terrigal and Newport, respectively, mean they are now mathematically out of the running for the overall point score victory.
Batemans Bay volunteer IRB driver, Anthony Bellette said it was fantastic to have a leg of the Premiership hosted by one of the state's southernmost clubs, and it was hopefully a catalyst for more interest in racing from clubs in the region.
"I was watching them thinking 'God, I wish I was doing it again!'" he said.
"Everyone went off to uni and we lost all the keen young ones who were into it. It's so much fun, it's such a great sport.
"IRB racing is really important. You definitely notice the driver and crews who race together and know each other really well, they know their boats in and out and they know how to read each other and in big swells and going into rescue situations, it's important to know who you're with and be able to trust your crew.
"IRB racing definitely helps fine tune those things and all the guys who were at the beach at Broulee, you could really see that in their skills. It was just great to watch."
Anthony was involved in a major rescue just minutes up the coastline on Sunday, which you can read about here.
Round 4 of the Sharkskin NSW IRB Premiership will take place at Ocean Beach on the weekend of 25-26 June.
OVERALL POINT SCORE AFTER ROUND 3:
Kiama Downs 28
Caves Beach 26
Terrigal 15
Newport 13
Thirroul 10
South Maroubra 10
Queenscliff 8
North Cronulla 5
Avalon Beach 2
North Avoca 0
Maroubra 0
Nobbys 0
Helensburgh Stanwell Park 0
Bondi 0
Bungan Beach 0
Coogee 0
Ocean Beach 0
Report By Surf Life Saving New South Wales. Photos by and courtesy Malcolm Trees and Alan Freeman