March 6 - 12, 2022: Issue 529

IPCC Sixth Assessment Report - Climate Change 2022: Impacts, Adaptation And Vulnerability

The IPCC has finalised the second part of the Sixth Assessment Report, Climate Change 2022: Impacts, Adaptation and Vulnerability, the Working Group II contribution to the Sixth Assessment Report. It was finalised on February 27th 2022 during the 12th Session of Working Group II and 55th Session of the IPCC.

The Sixth Assessment Report consists of contributions from each of the three IPCC Working Groups and a Synthesis Report (SYR), which integrates the Working Group contributions and the Special Reports produced in the cycle. The meeting to draft the outline of the Sixth Assessment Report took place in Addis Ababa (Ethiopia) in May 2017. The draft outlines were approved by the 46th Session of the Panel in September 2017. The First-Order Draft of the Working Group II contribution to AR6 underwent an expert review from 18 October to 13 December 2019. The Second-Order Draft was reviewed by experts and governments from 4 December 2020 to 29 January 2021. The Final Government Distribution of the final draft of the report and Government Review of the Summary for Policymakers took place from 1 October to 26 November 2021.
The Working Group II contribution was considered during the 55th Session of the IPCC and the 12th Session of the Working Group II from 14 to 27 February 2022. The Summary for Policymakers was released during a press conference on 28 February 2022.
The Working Group II contribution to the Sixth Assessment Report assesses the impacts of climate change, looking at ecosystems, biodiversity, and human communities at global and regional levels. It also reviews vulnerabilities and the capacities and limits of the natural world and human societies to adapt to climate change.
Made accessible and presented in 16 Chapters at: https://www.ipcc.ch/report/ar6/wg2/ - all sections are relevant to Australians, and particularly CHAPTER 11 - Australasia. Chapter 11 assesses climate change impacts and risks, vulnerability as well as barriers and options for adaptation and climate resilient development in Australia and New Zealand.
One extract;
Climate impacts are cascading and compounding across sectors and socio-economic and natural systems (high confidence). Complex connections are generating new types of risks, exacerbating existing stressors and constraining adaptation options. An example is the impacts that cascade between interdependent systems and infrastructure in cities and settlements. Another example is the 2019-2020 south eastern Australian wildfires which burned 5.8 to 8.1 million hectares, with 114 listed threatened species losing at least half of their habitat and 49 losing over 80%, over 3,000 houses destroyed, 33 people killed, a further 429 deaths and 3230 hospitalizations due to cardiovascular or respiratory conditions, $1.95 billion in health costs, $2.3 billion in insured losses, and $3.6 billion in losses for tourism, hospitality, agriculture and forestry. [1.]
Further:
Key risks that have potential to be severe but can be reduced substantially by rapid, large-scale and effective mitigation and adaptation:

Transition or collapse of alpine ash, snowgum woodland, pencil pine and northern jarrah forests in southern Australia due to hotter and drier conditions with more fires, e.g. declining rainfall in southern Australia over the past 30 years has led to drought-induced canopy dieback across a range of forest and woodland types, and death of fire-sensitive tree species due to unprecedented wildfires.

Loss of kelp forests in southern Australia and southeast New Zealand due to ocean warming, marine heatwaves and overgrazing by climate-driven range extensions of herbivore fish and urchins, e.g. less than 10% of giant kelp in Tasmania was remaining by 2011 due to ocean warming.

Loss of natural and human systems in low-lying coastal areas due to sea-level rise, e.g. for 0.5 m sea level rise, the value of buildings in New Zealand exposed to 1-in-100 year coastal inundation could increase by NZ$12.75 billion and the current 1-in-100 year flood in Australia could occur several times a year.

Disruption and decline in agricultural production and increased stress in rural communities in south western, southern and eastern mainland Australia due to hotter and drier conditions, e.g. by 2050, a decline in median wheat yields of up to 30% in south-west Australia and up to 15% in South Australia, and increased heat stress in livestock by 31–42 days per year.

Increase in heat-related mortality and morbidity for people and wildlife in Australia due to heatwaves, 2 e.g. heat-related excess deaths in Melbourne, Sydney and Brisbane are projected to increase by about 3 300/year (low emission pathway) to 600/year (high emission pathway) during 2031-2080 relative to 4 142/year during 1971-2020. [1.]
1. IPCC, 2022: Climate Change 2022: Impacts, Adaptation, and Vulnerability. Contribution of Working Group II to the Sixth Assessment Report of the Intergovernmental Panel on Climate Change [H.-O. Pörtner, D.C. Roberts, M. Tignor, E.S. Poloczanska, K. Mintenbeck, A. Alegría, M. Craig, S. Langsdorf, S. Löschke, V. Möller, A. Okem, B. Rama (eds.)]. Cambridge University Press. In Press.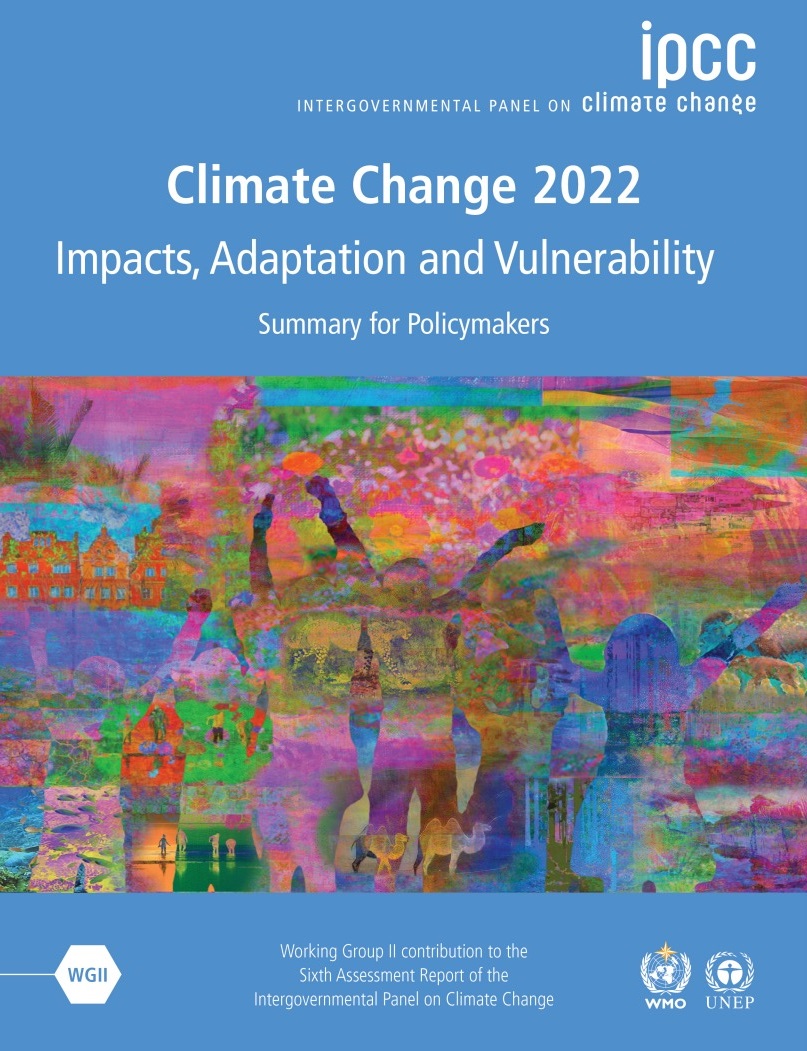 The Intergovernmental Panel on Climate Change (IPCC) is the international body for assessing the science related to climate change. The IPCC was set up in 1988 by the World Meteorological Organization (WMO) and United Nations Environment Programme (UNEP) to provide policymakers with regular assessments of the scientific basis of climate change, its impacts and future risks, and options for adaptation and mitigation.
IPCC assessments provide a scientific basis for governments at all levels to develop climate related policies, and they underlie negotiations at the UN Climate Conference – the United Nations Framework Convention on Climate Change (UNFCCC). The assessments are policy-relevant but not policy prescriptive: they may present projections of future climate change based on different scenarios and the risks that climate change poses and discuss the implications of response options, but they do not tell policymakers what actions to take.
The IPCC embodies a unique opportunity to provide rigorous and balanced scientific information to decision-makers because of its scientific and intergovernmental nature. Participation in the IPCC is open to all member countries of the WMO and United Nations. It currently has 195 members. The Panel, made up of representatives of the member states, meets in Plenary Sessions to take major decisions. The IPCC Bureau, elected by member governments, provides guidance to the Panel on the scientific and technical aspects of the Panel's work and advises the Panel on related management and strategic issues.
All Chapters and the full report (PDF: 280 MB) are available at: https://www.ipcc.ch/report/ar6/wg2/
Below run articles published this week by Australian and New Zealand Scientists and Academics on content from the IPCC, 2022: Climate Change 2022: Impacts, Adaptation, and Vulnerability. Contribution of Working Group II to the Sixth Assessment Report of the Intergovernmental Panel on Climate Change