April 7 - 13, 2019: Issue 400
Hooligan and Koa capture top TP52 honours in Newcastle's SailFest finale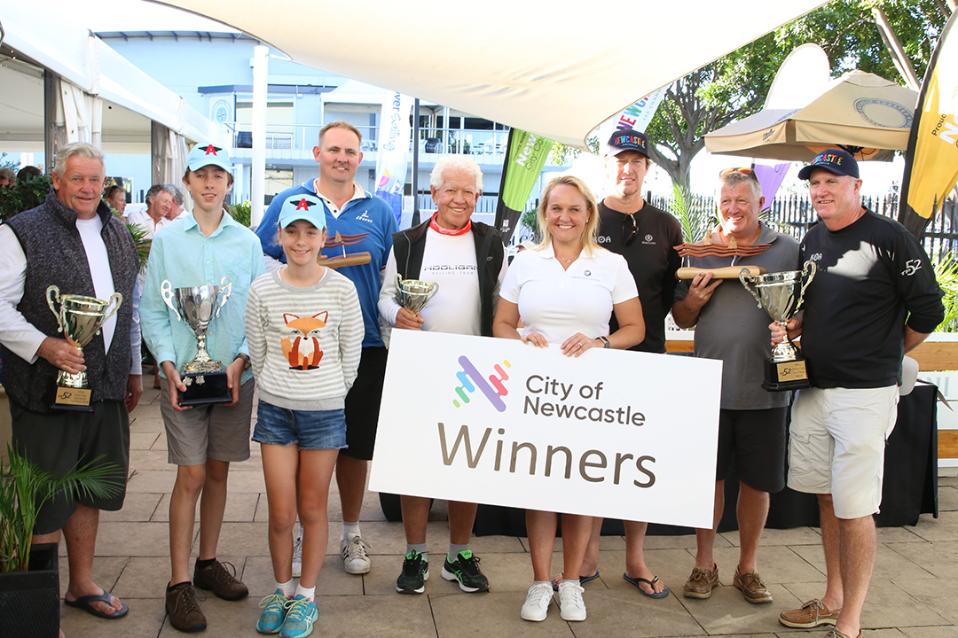 Monday, April 1st, 2019

The inaugural TP52 Gold Cup resumed in earnest on the final day of SailFest Newcastle, with the seven-strong fleet completing four windward-leeward races in challenging offshore conditions.
Koa, co-owned by Peter Wrigley and Andy Kearnan, capitalised on its opening day heroics to claim the class's bespoke TPR handicap trophy by two points from Sam Haynes's Celestial. Marcus Blackmore's Hooligan was third on countback after being level with Gweilo.
Hooligan, however, took top honours in IRC after adding two firsts and two seconds today to a fourth on Friday. Celestial was again runner-up after also being level on 15 points with the unlucky Gweilo.
The fleet encountered three-metre seas and a residual chop off the Newcastle coast, along with pronounced fluctuations in the westerly breeze, but the racing was close and hard fought to the end.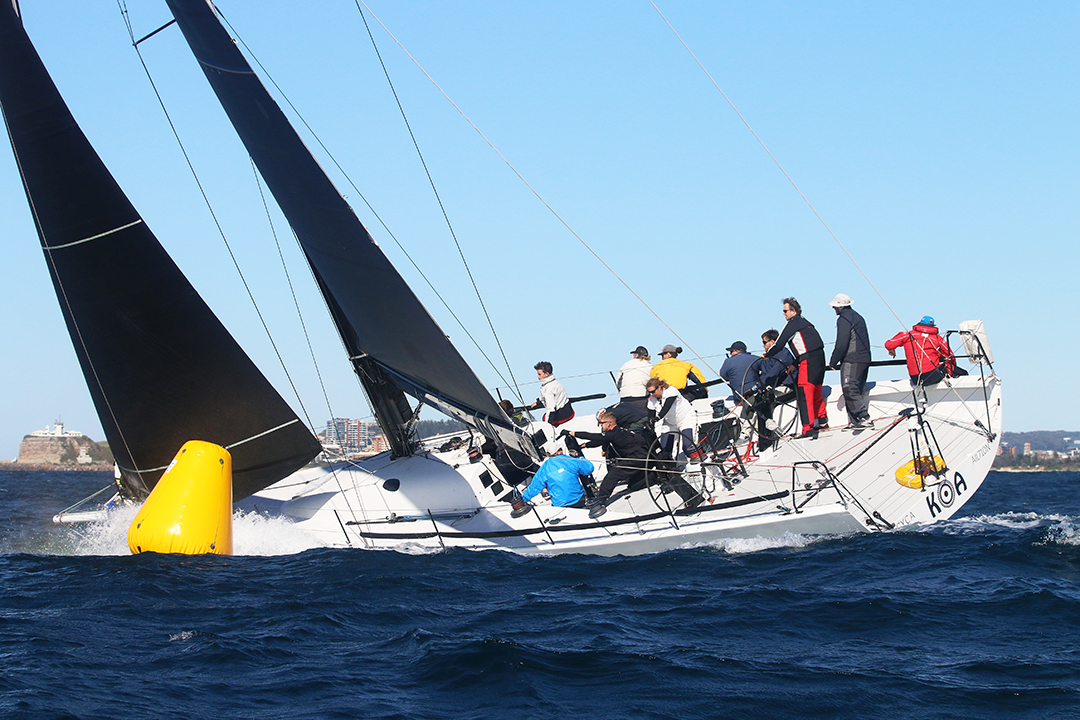 "It was a busy day out there and the competition was great. We had different leaders at the top mark, which is what it's all about," said Koa's Peter Wrigley. "Congratulations go to my crew as well – we only got together recently but we had a great regatta."
Blackmore's Hooligan didn't have its own way upwind but revelled in the runs thanks to sharp crew-work, clocking up to 17 knots at times.
"The beautiful thing about today is that a bunch of owners got together and decided how they'd manage the TP52 class," Blackmore said post-race. "It's evident on the race track – I might've won IRC but we were third on TPR, which brings the fleet together and augers well for the future.
"Sometimes we forget that we're here for fun, and this regatta was a demonstration of that. It's the nearest thing to one-design that we'll get, and our crew was certainly up for the challenge."
Newcastle yacht Frantic, owned by former Wallaby player Mick Martin, happily won the Corinthian trophy.
"Marcus brings the top pros, so we get a chance to sail against the absolute best. That's good for us because it sets the benchmark," Martin said. "That said, the best time of my life was going down to the park with mates in between footy seasons, and that's what sailing can be like as well."
TP52 fleet manager Terry Whetton is hopeful that the class can do three regattas next year as a part of extended program of sailing: "We're pretty confident we can get 10 boats to the next one," he said. "Full credit to Newcastle Cruising Yacht Club for helping us pull this together. It has been a great few days."
Next stop for many of the TPs is Sail Port Stephens, with the NSW IRC Championship running April 12-14. Tentative dates for the next SailFest Newcastle are 17-18 April 2020.
Meanwhile, PHS honours in the SailFest Newcastle offshore fleet today went to the Farr 31 Sofarr, owned by Dale Sharp, one point clear of the Sydney 40 Mako.
The Laser fleet completed four races in the Honeysuckle Basin, with victory going to Eric Besuijen by three points from Paul Beath and Colin Blanch. Beath, however, won the prize with most interest – his weight in beer from sponsor Honeysuckle Hotel.
Lord Mayor of Newcastle, Nuatali Nelmes, presented the trophies and acknowledged the sailors who attended the event, saying that the Council was fully supportive of sailing in the region as it bids to be a stop-over host for the next Volvo Ocean Race.
Results: http://www.topyacht.net.au/results/ncyc/2019/sf2019/
Website: ncyc.net.au/sailfest-newcastle
Photos: Michael Chittenden
Words: Mark Rothfield
The 2019 Sailfest Newcastle Regatta was co-hosted by Newcastle Cruising Yacht Club and Port Hunter 16-Foot Skiff Sailing Club, with the support of Newcastle City Council.