February 3 - 9, 2019: Issue 392
Surf Collective's High School Business Initiative: 2018 Winner's product now available - the squid handplane!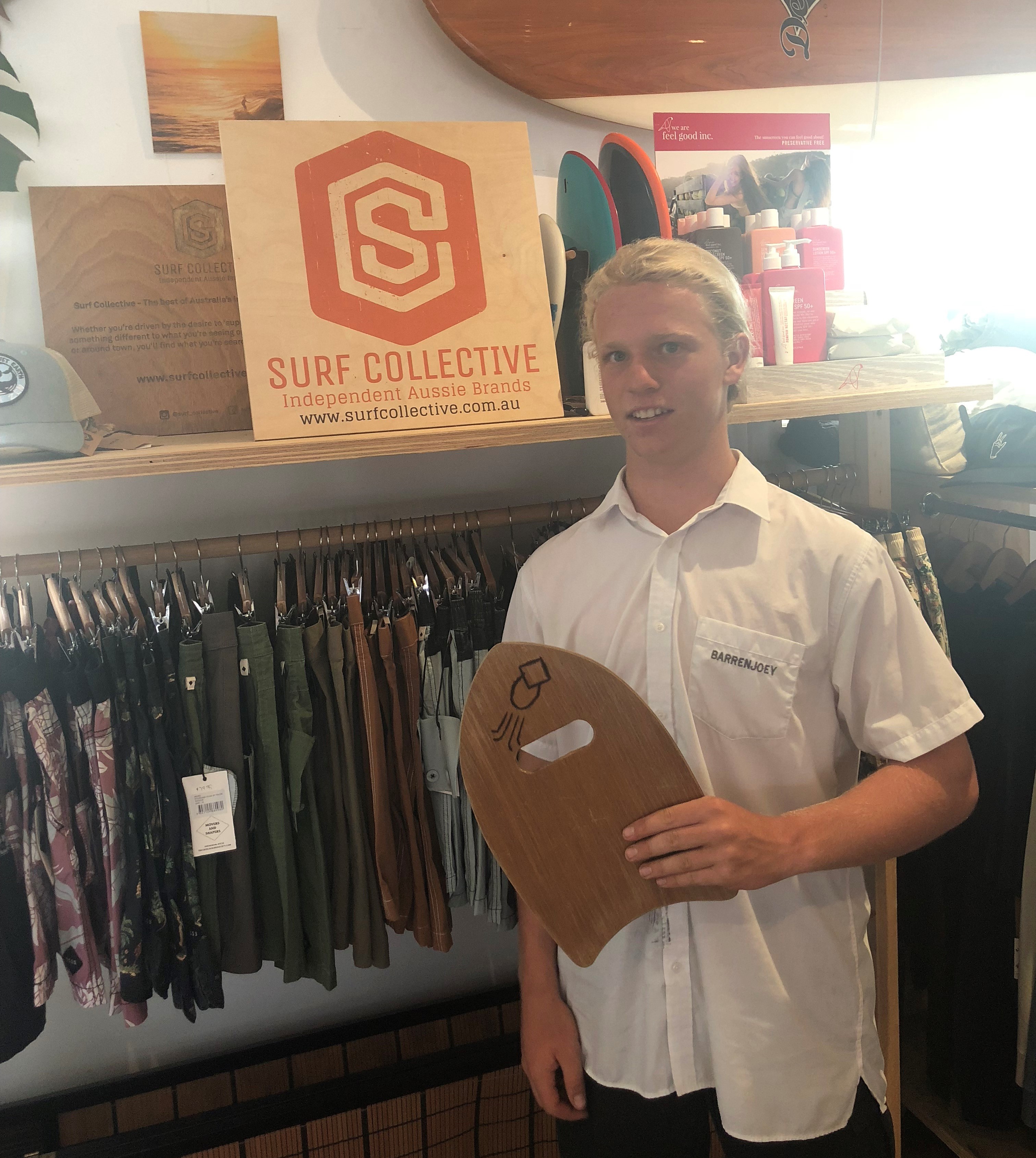 2018 Winner of High School Business Studies Initiative
It's no secret that Surf Collective are both proud and passionate about supporting creative inspiration and local and domestic surf-related product innovation and development in Australia.

That's why back in 2017 they partnered with Barrenjoey High School to put together a specific program and competition dedicated and designed to ensure the continuation of Australia's exceptional historical track record in this area, by directly encouraging, fostering and nurturing emerging and upcoming generations of homegrown surf industry talent.
The Winner in that first year of the program was Lily McElligott, who designed and produced a surf wax comb upcycled from discarded skateboard decks. Her brand Coastal Upcycling – part of Surf Collective's homegrown brand family - continues to do well and now produces a diverse range of fun and functional plywood products and designs.
You can buy one for yourself or a friend here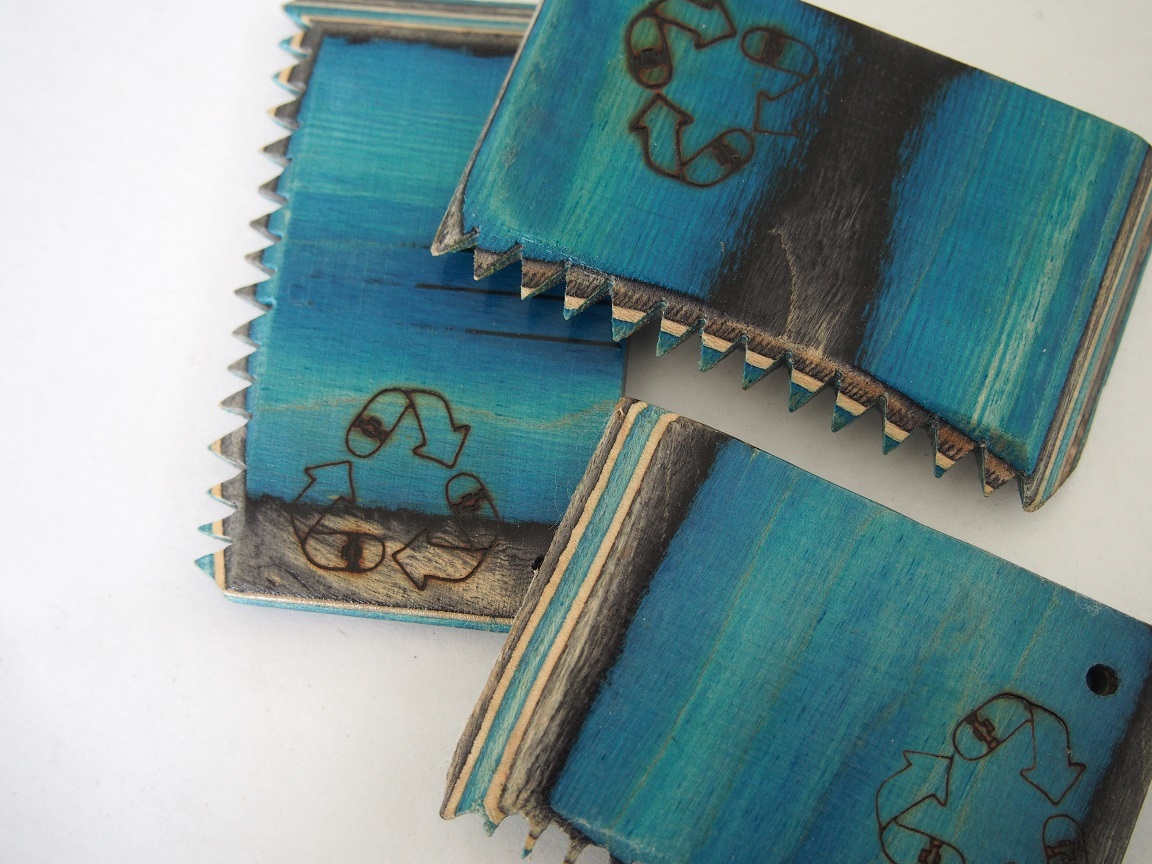 Blue Wax Comb - Surf Collective photo - other colours available
In its second year of successful operation, Surf Collective are proud as punch to introduce and announce Henri Hole and his Squid Handplanes design as the 2018 Winner of our High School Business Studies Initiative - a collaborative business/education program and competition that mentors, assists and encourages Year 10 Business Studies students to develop an actual surf-related product while learning - and experiencing - the 'ins and outs' of real-world business practice and requirements.
As the 2018 Winner, Henri received direct funding from Surf Collective to assist in the initial production of his winning Squid Handplanes product - a handmade, recycled and economically-priced alternative wave-riding vehicle that features a highly functional half-crested tail and a smoothly rounded plan-shape.
Henri's Squid Handplanes will also receive online shopfront space on the Surf Collective website - a rich stable of proudly independent Australian brands and surf-related products - and a bricks and mortar presence for his recycled wares at The Sneaky Grind Café - Surf Collective's collaborative retail outlet in the heart of Avalon.
We're eagerly looking forward to seeing how Henry and Squid Handplanes' fledgling surf-industry journey will pan out in both the near and distant future, and are already looking forward to seeing what brilliant results the 2019 High School Business Studies Initiative participants will produce!
Surf Collective are pleased to now be able to offer "Squid Handplanes" the winning product from our 2018 High-School program, on-line and also in our cafe collab at The Sneaky Grind Cafe in Avalon Beach.
Help support this new little business and grab yourself a handmade handplane priced to entice those who haven't used one before ......you'll be amazed at the difference it makes to your bodysurfing experience!!
Visit: www.surfcollective.com.au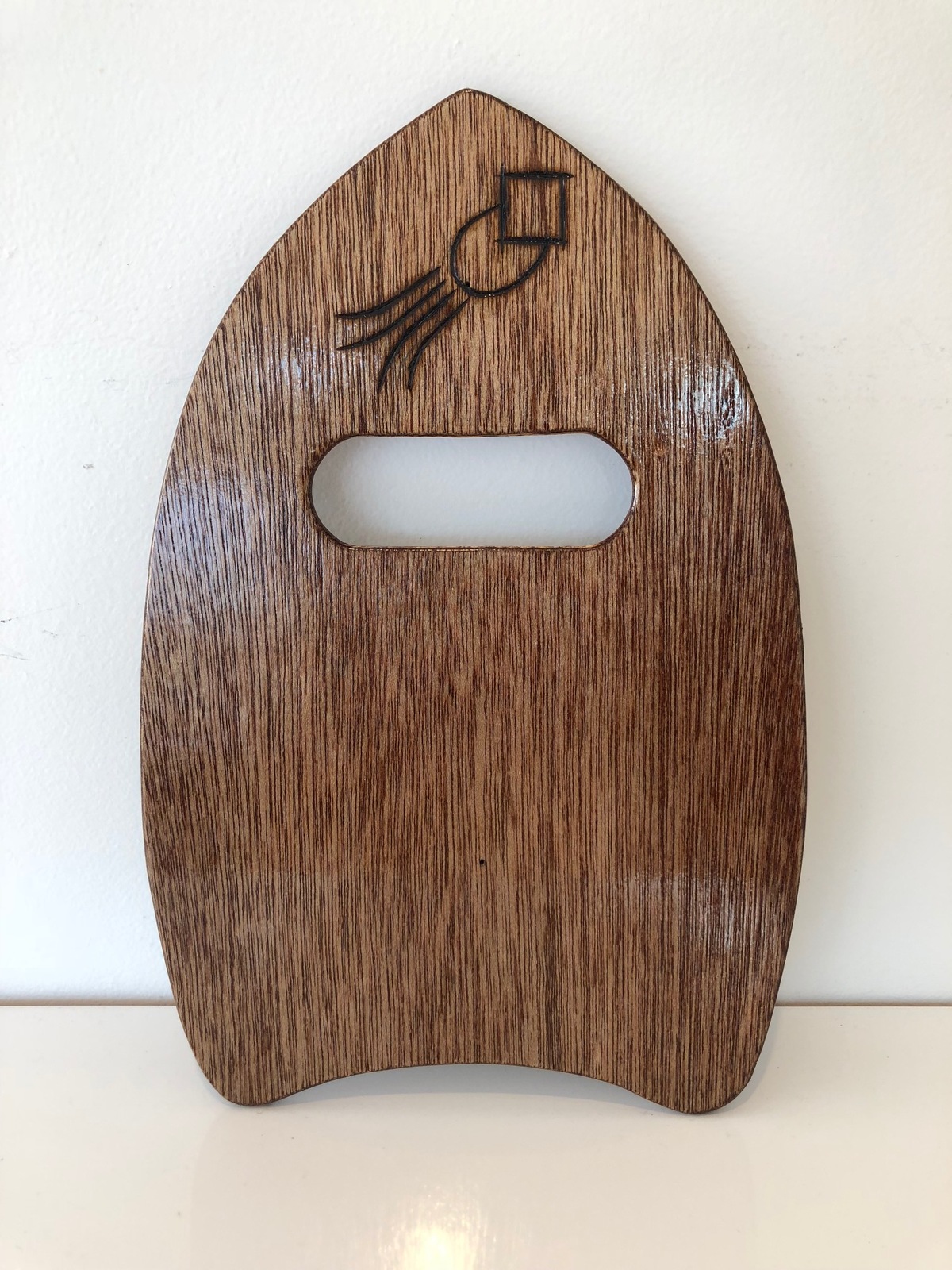 Squid Handplane - Surf Collective photo