March 19 - 25 2023: Issue 576
Her Wave 2023: manly women's day event + Central Coast teams classic already Celebrated - Her Wave Kiama Teams Classic runs first weekend of april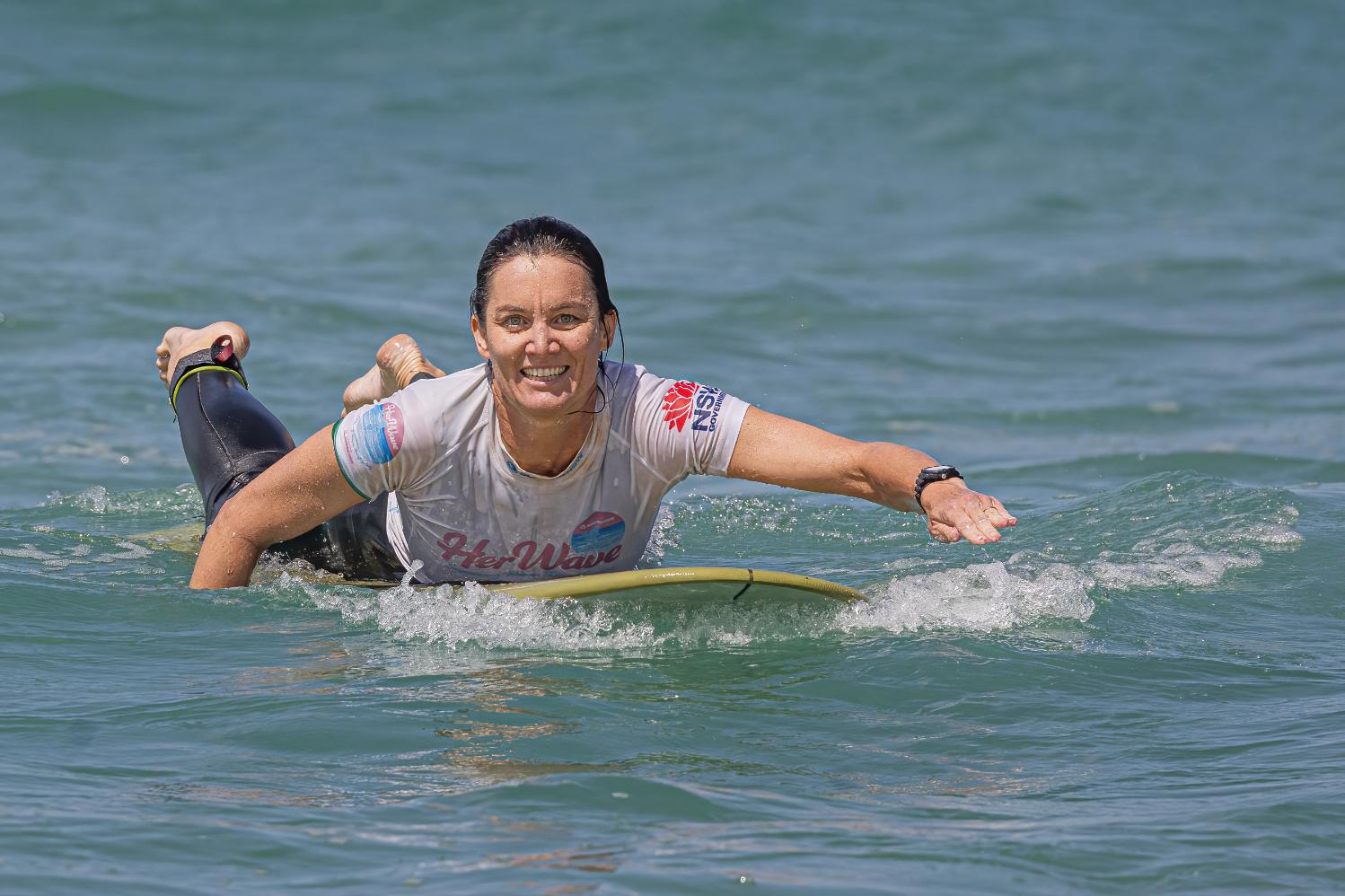 Photo: Nat Sports Media (Natalie Meredith)
In February 2022
Surfing NSW, with the support of the NSW Government, launched a unique, all female surf series, the Challenge Her Team's Classic. The series aims to increase female participation and support across the state through three events that focus on fun, skills development and community.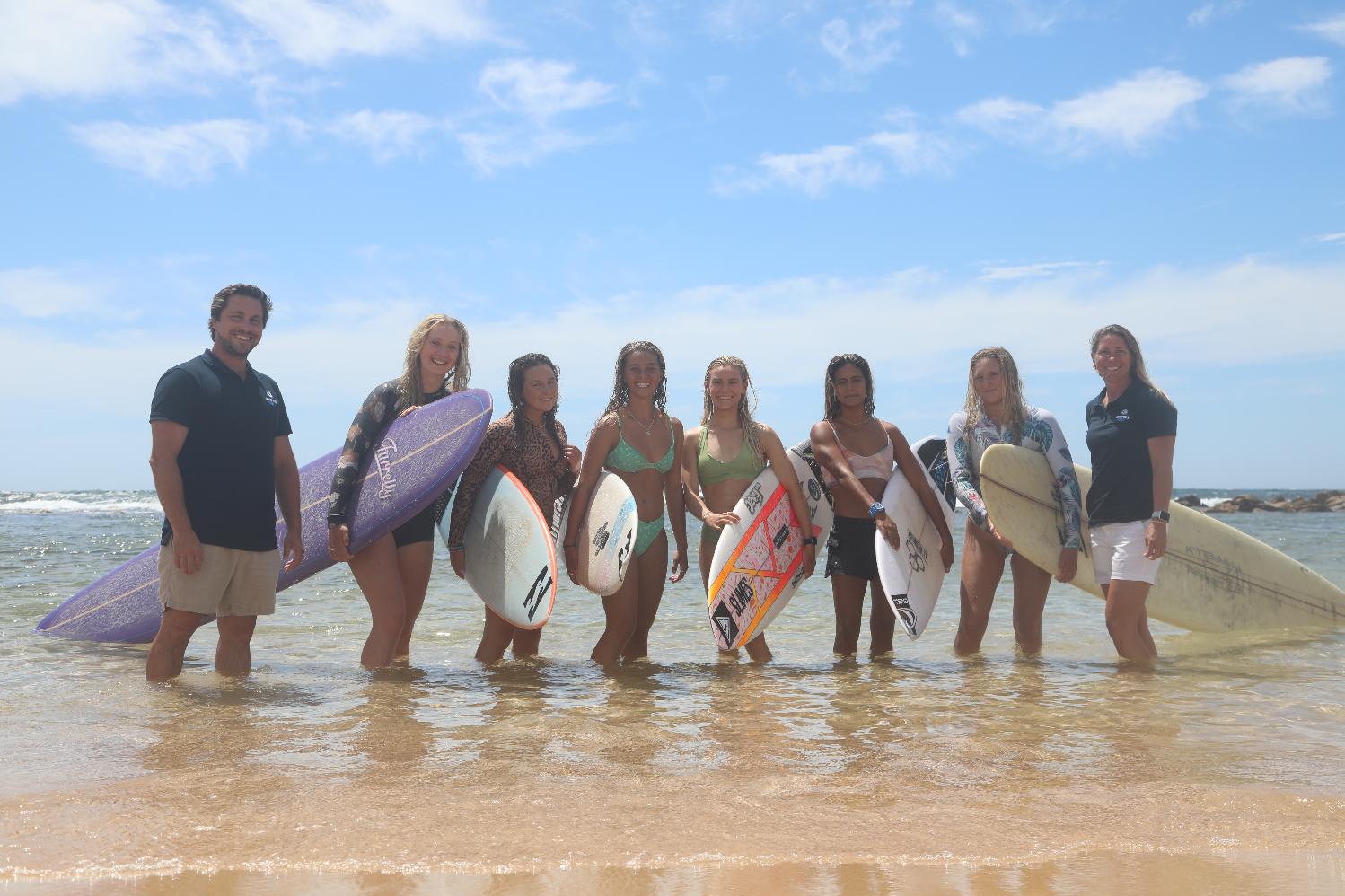 Photo: 2022 Surfing NSW Challenge Her Team's Classic Ambassadors at the launch of Her Wave.
L-R Luke Madden (Surfing NSW CEO), Arabella Tarpey (Pambula), Carly Shanahan (Coffs Harbour), Bodhi Simon (Port Kembla/Biripi Country), Ellie Lambkin (Newcastle), Anne Dos Santos (Narrabeen-
Collaroy
), Hunter Roberts (Avalon Beach), Kate Cass (Surfing NSW). Photo: Surfing NSW
The three-event series kicked off in Newcastle before heading to Kiama and Lennox Head.
The 2022 events each hosted teams of eight surfers and follow a surf teams format of competition with a twist. The teams of eight surfers will be made up of a combination of four longboard surfers and four shortboard surfers.
There was also be an individual competition for two longboard and two shortboard surfers that will contribute to the team's overall pointscore. The events were open for team entries however individual surfers were encouraged to enter the surf team reserve pool where they will be matched with a team.
The 2023 edition of Her Wave features Her Wave International Women's Day held at the Hotel Steyne in Manly on March 8th, Her Wave Central Coast Teams Classic, which ran 11th – 12th of March 2023 at Shelly Beach, and the still to run Her Wave Kiama Teams Classic on 1st – 2nd April 2023 at Kiama.
The Manly
Her Wave International Women's Day event commenced the Her Wave 2023 tour with an evening event
which included a
'
Business
of Surfing' panel discussion with surf industry legends - from local female-led businesses that work in the surf space to trainers, professionals.
Speakers included
professional surfer Laura Enever, grom from Narrabeen who now paddles into massive waves at Hawaii and catches them, Elle Nielson, who has worked with training and empowering women for years through Elevate training and is now the co-founder of FWD Form Nutrition, designed to elevate your training, performance and recovery (especially for gals that spend way to much time in the water), Surfsock founder Nadine Cattell, a small women owned business which offers wetsuit wearers a reusable and sustainable solution, helping us all slip into our wetsuits much easier, Lee Zaeowski, a crafty mum of three who loves all things surfing and the ocean and an advocate of upcycling. Lee now creates one of a kind, custom made surf socks that not only look stunning but protect your board. The cherry on top is that all fabrics used are upcycled or sustainably sourced. The final panel member was Surfing NSW's General Manager, Kate Cass who talked guests through the many career paths you can take if you would like a career in the surf industry. A woman of many talents, Kate has previously been the director of a design and photography business, owned a busy cafe and has been involved with Maroubra's Southend Boardriders for over 15 years.
There was also
Artisan
women-owned market stalls - from board accessories to handcrafted surfboards, giving
attendees
a chance to look around the stalls and meet the masters behind the brands, l
ive music by local Manly babe DJ SA.MMY, and
an epic performance by Australia's best burlesque dancers.
The Her Wave International Women's Day event aimed to bring together like-minded females to highlight and celebrate the incredible work that is being done within the surf industry and to inspire more women to find their passion paths within the industry and live their most authentic life.
Kudos to Hotel Steyne, Manly, for supporting this Surfing NSW Her Wave event.
That was followed by the Her Wave Central Coast Teams Classic.
Surfing NSW and Her Wave sent in the following report post-event:
Breaking Waves and Breaking Barriers
March 17, 2023
Over 160 females of all ages and abilities ventured to Shelly Beach on the iconic Central Coast to participate in the weekend's first 2023 Her Wave Teams Classic tag team event. Dubbed a huge success by the competitors, spectators, workshop and brand activation holders, the event spanned over two days where teams from as far south as Cronulla and north to Newcastle made the most of their stay by enjoying everything the region has to offer.
The sun was out all weekend, with cheers of encouragement heard throughout the competition area as surfers as young as seven were pushed onto waves by parents and women up to their 60s carved their way back to shore, enjoying the ambience and sport they have loved for decades.
Among the teams of women, local and interstate industry legends participated in the weekend's events including Surfing NSW Lifetime member, 16x Australian and World Masters Title holder Sandra English who led two 'Women in the Waves' teams, continuing to be a role model to the youngest groms in the water. Professional surfer and big wave rider Felicity (Flick) Palmateer (WA) was on the ground to support, encourage and provide tips to the teams, as did professional surfer Nikki Van Dijk (VIC) who took to the waves for a free surf with many of the competitors.
After two incredible days of tag team competition, Merewether Surfboard Club were the stand out team with each competitor cheering on not only their team but everyone else around them. Although this event was not judged like a traditional surf competition, the teams were excited to see the results. Merewether scooped up the highest number of points throughout the weekend coming in first on the ranking, whilst one of their youngest members Ava Robertson was awarded the "Her Wave of the Weekend" award with a 9.33 score. Merewether received a $1,000 Camplify gift voucher for the team to use on their next surf trip.
Shelly Beach produced small yet clean swell all weekend, accommodating all board disciplines and surfing abilities including Para Surfing World Title runner up Sarah Gibson, a vision impaired surfer from Macmasters Beach who carved it up with the assistance from her 'spotter' and husband Brett Gibson. The couple also joined the female commentary panel to discuss their experiences, challenges and triumphs.
The energy was felt in and out of the water, with a great itinerary of workshops available for all to participate in throughout the weekend. From ocean photography to short and long board technicals, to a Surfers Rescue 24/7 and TacMed trauma response course, spectators and competitors were given the opportunity to upskill and learn something new. Next to the workshops, brand activations provided pockets of "wow" throughout the event site, with Pukka Tea's 'Calm Corner', Camplify's spin the wheel and FWD FORM's stall which powered the competitors with its nutrient dense natural products.
In the lead up to the Her Wave Teams Classic event, Surfing NSW hosted a Junior High Performance coaching session on Friday afternoon which saw over 50 local Under 18 females participate. Local super surf coaches and legends Glenn 'Micro' Hall, Amee Donohoe, QS surfer Tru Starling and Big Wave rider Felicity Palmateer assisted the session by dividing the groms into groups to imitate the same structure as the weekend's tag team event. This session not only saw incredible participation but provided the younger competitors with the opportunity to learn from some of the industry's greatest minds as the session concluded with a panel discussion and Q&A.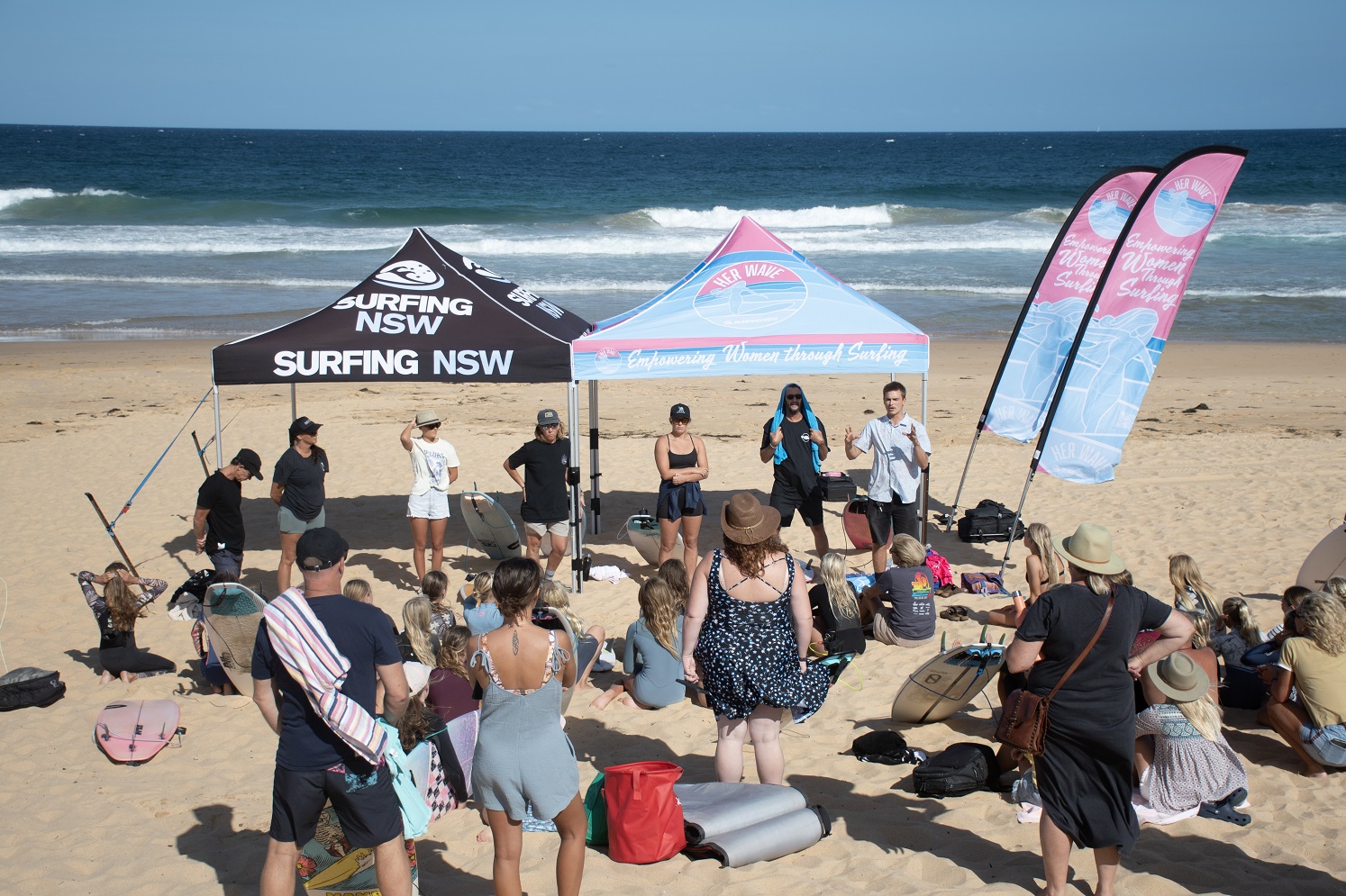 To align with the Her Wave ethos of providing more opportunity and career pathways to females, the weekend saw an all female judging panel, beach and media crew, whilst many workshops were conducted by females or female-owned businesses.
The Her Wave Teams Classic Central Coast presented by Sisstrevolution would be not have been possible without the support of Regional NSW, Sisstrevolution, Camplify, FWD FORM and Pukka Tea.
About Her Wave
Whether you slay the waves 24/7 or have always dreamt of jumping on a surfboard, Her Wave is with you for every wave of your surfing journey. Think of us as your confidant, ultimate supporter and educational sounding board.
Our passion is to build a more inclusive and joyful female surf culture.
Our vision is to increase surf participation to so many more girls and women across NSW.
Our aspiration is to build an incredible community across our coastline and provide you with the tools to feel confident and create the lifestyle you want to live.
Find out more at: https://surfingnsw.com.au/her-wave
Photos by: Shannon Hayes, Nat Sports Media (Natalie Meredith) and Surfing NSW. Some more happy 'snaps' - pun intended: