November 22 - 28, 2020: Issue 475
Harken Open Championship 2020 - Hosted by the RPAYC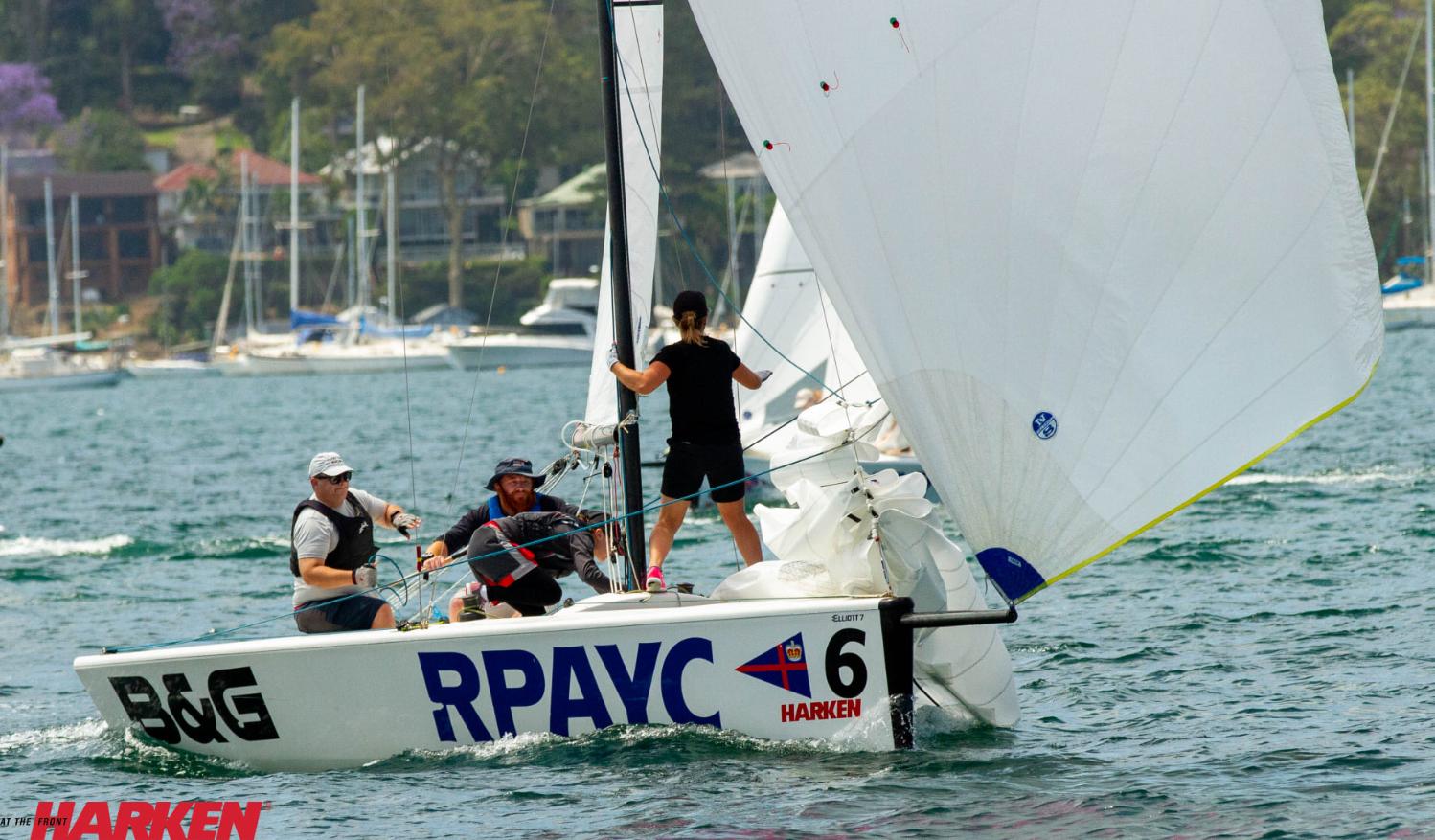 Eleven teams representing CYCA, RSYS and RPAYC took to the estuary on Friday in the newly developed Harken Open Championship running through the Royal Prince Alfred Yacht Club 20 - 22 November, 2020.
Formalities saw teams complete weigh-in early Friday morning ahead of a 0930hrs briefing after which the teams will hit the water to battle it out for bragging rights and the all important trophies for Harken Open Champion, Harken Youth Champion and Harken Female Champion for 2020.
The first two days consisted of a fleet racing qualifier series to determine the top four teams who will go into Sunday's Match Racing finals to determine the Harken Open Championship Winner. The 5th-11th placed teams from the Fleet Racing series will sail off to determine final placings.
Sailing Manager Brendan Rourke said on Friday, "We hope to make the Harken Open Championship an annual event in the sailing calendar in the future. Our traditional Harken International Youth Match Racing Championship will be back in 2021, so pencil in the dates 17 – 21 November, 2021. Harken have been very supportive of the change and we are pleased to have them as the naming sponsor of the inaugural event for this year."
Day 1 of the Harken Open Championships saw some of Australia's best sailors battle it out on the race course in the Club's fleet of Elliott 7's for a total of eight fleet races.
Sitting strong on the top of the leader board by day's end was current Sailing League Champion David Chapman (RSYS) and his team, recording a strong scorecard of 1,2,2,1,1.
Nestled closely together in 2nd-4th places with only 4 points between them is Hugo Stoner (CYCA), Will Dargaville (RPAYC), Nick Garland (RPAYC) and Clare Costanzo (RPAYC) respectively.
Previous Harken winner (2008) and triple David Lukins Champion Tom Spithill said after the opening day's racing, "Today was a really fun format, everyone commented on just how great it was to get back out on the water, we were surprised by a few teams that did really well and showed the younger guys how it was done. For us personally it was a bit of a yoyo day we came first in one race and then last in another. It really shows the closeness of the field, we are looking forward to the next two days of racing with both fleet racing and match racing ahead.''
Tom has Olympian Nina Curtis in his crew along with Mike Dorling and Amy Lee.
The surprise of Day 1 came from the RPAYC team of Jason Antill, Scott O'Connor, Annie Taylor and Mark Griffith who could be described as one of the more senior teams, they started extremely strong to record a 2nd and 1st place in the first 2 races of the day.
Speaking post-race Mark Griffith commented "Yes, well experience paid off for us today, calm under pressure we were able to keep working our way forward when back in the pack".
Saturday's racing settled the final four though, with David Chapman's team sitting in 1st place for today's (Sunday's) finals. Tom Spithill's crew secured 2nd with former Youth Match Racing World Champion Will Dargaville just one point more than Tom, and Alistair Read (RPAYC) completing the four teams battling it out on the estuary today.
Will has reunited the team that won the title for Australia in 2016, where they claimed victory on the waters of New Caledonia. David Chapman's Royal Sydney Yacht Squadron crew are a long way ahead though - so if they steady they will be hard to beat.

The final day of racing saw a light to moderate NE breeze on beautiful Pittwater for the Grand Finale of the inaugural Harken Open Championships.
Congratulations to the winners for 2020: Team 2for22 Racing (Royal Sydney Yacht Squadron) David Chapman, Ryan Wilmot, Harry Hall & Finn Alexander/Mick Hayward who took out the Finals 2-0 from Team Dargie's Angels (Royal Prince Alfred Yacht Club) Will Dargaville, Sarah Parker, Josh Dawson, Katherine Shannon & Zander Bijkerk.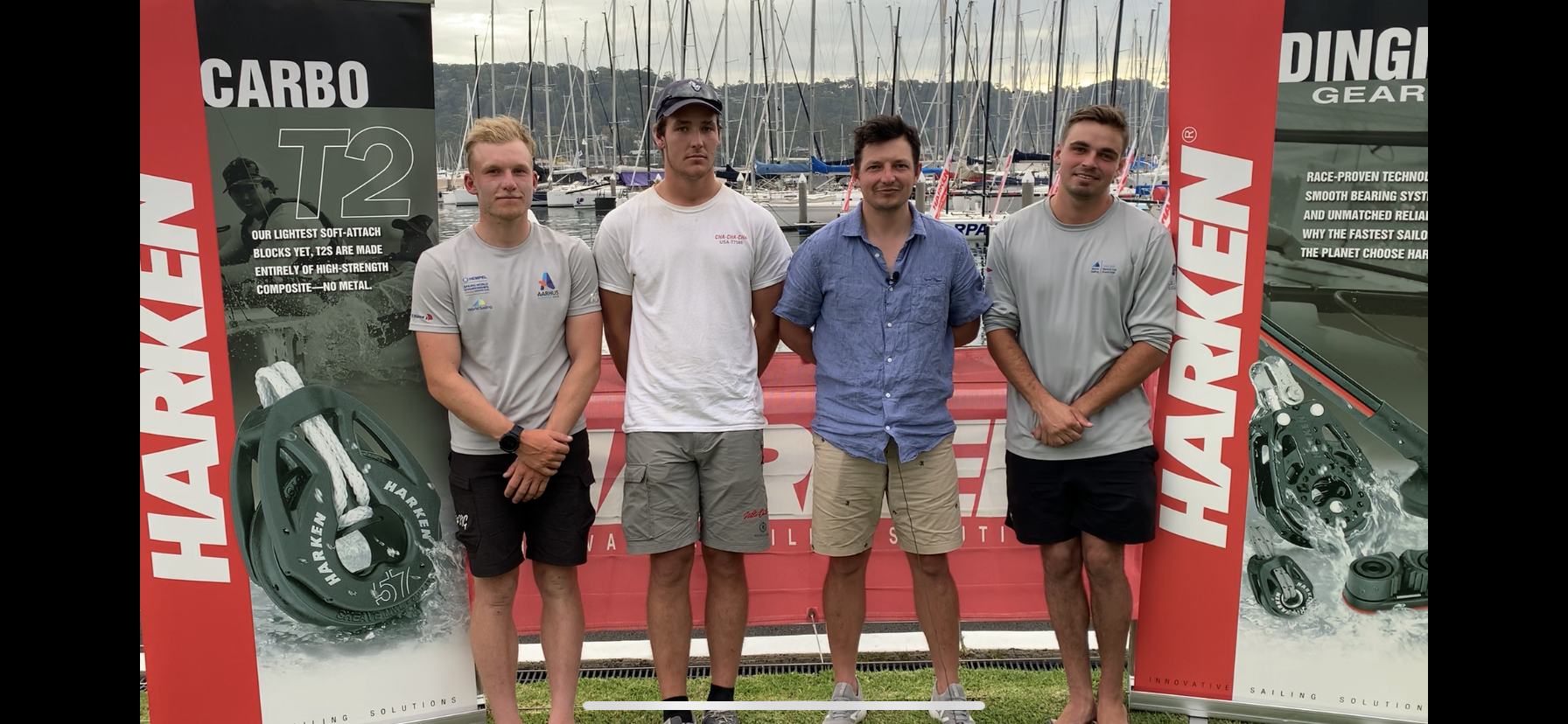 Eleven teams representing CYCA, RSYS & RPAYC battled it out over three days of incredibly tough racing on the Club's fleet of Elliott 7's.
Race Officer Ted Anderson did a fantastic job with this new event and format which consisted of 21 fleet races and a full Semi & Finals Series in Match Racing to crown the overall winners.
Third place was a tough battle between the master and the apprentice with Alistair Read from Tag Team Racing eventually beating his coach Tom Spithill and Wendy Junior Racing 2-1. A credit to coach Tom Spithill being narrowly beaten by two teams that he has obviously done too good a job coaching over the years.
As with all events, the Harken Open Championship could not be made possible without the assistance of some two dozen volunteers and members who give their time effortlessly to the event in race management, mark laying and umpiring.
A special thanks to Harken, a leading manufacturer and marketer of quality sailboat hardware and accessories, which has continued to support the RPAYC for 23 years now.
Managing Director Grant Pellew commented: "As we couldn't run the Harken International Youth Match Racing Championships this year I am pleased we were able to support this new event and was extremely impressed with the calibre of racing over the last three days. We hope the RPAYC finds space to fit it in the calendar next year as I think it was a unanimous yes from the teams on this exciting new format."
1st: Team 2for22 Racing (RSYS) David Chapman
2nd: Team Dargie's Angels (RPAYC) Will Dargaville
3rd: Team Tag Team Racing (RPAYC) Alistair Read (1st YOUTH)
4th: Team Wendy Junior Racing (RPAYC) Tom Spithill
5th: Team YTG (RPAYC) Clare Costanzo (1st FEMALE)
Full Results: www.rpayc.com.au/sailing/yacht-racing/regatta-and-championships