July 19 - 25, 2020: Issue 458
HOLLY BUILDS A BLOOMING GREAT CAREER ON THE NORTHERN BEACHES - APPRENTICESHIPS FOCUS 2020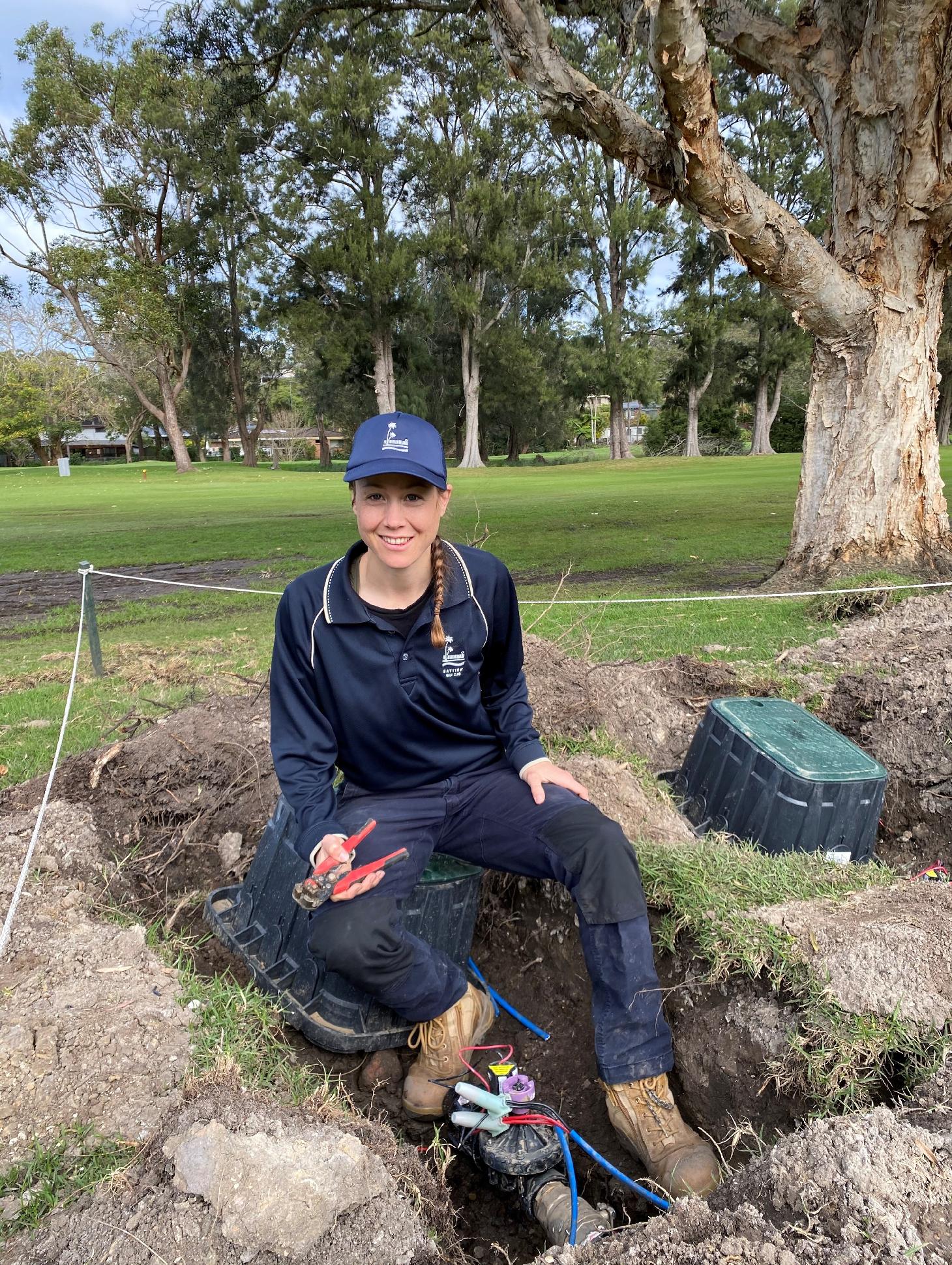 TAFE NSW graduate Holly Ross is calling on other women to buck the trend and pursue a blooming great landscaping career.

According to Job Outlook, the number of people working as landscape gardeners grew very strongly over the years 2011-2016, however only 5% of landscape gardeners are female.
An exception to the rule, Holly said she already had a burgeoning career in the equine industry but felt she wanted a new challenge and needed new skills to help her along the way.
"I had achieved my dream job at a young age and was no longer challenged. I liked the construction side of farm work and had always enjoyed working in the gardens as well. Most high equine businesses have elaborate gardens that need upkeep for showcasing their horses," Holly said.
"I wanted a broader range of practical skills for future projects that weren't solely tailored to the equine industry. Once I discovered I could study Landscape Construction at TAFE NSW, I knew it would be the perfect fit."
Holly relaunched her career by securing an apprenticeship with a landscape design company and commenced the Certificate III Landscape Construction at TAFE NSW Ryde to help her grow her skills.
Holly said, "The best thing about studying at TAFE NSW Ryde is that there are many green spaces where students are able to complete hands-on projects and build their skills. I felt a sense of achievement completing these projects as I knew other students on campus would benefit from and enjoy the spaces I had helped to design."
Now working at Bayview Golf Club in Mona Vale, Holly says she enjoys putting the horticultural and landscaping skills she gained at TAFE NSW into practice developing the course and maintaining the gardens and is encouraging more women to become trade qualified.
"I really want to encourage others to pursue an apprenticeship and specifically to boost confidence in women to follow their passion and pursue a trade.
"I am proud to say I am a tradesperson now, but it doesn't stop there. I intend to return to TAFE NSW soon to progress my studies further in other areas, developing more skills and broadening my knowledge. The options are endless."
With the NSW Government investing over $285 million to fund the qualification fees for 100,000 new apprentices from 1 July 2018, there's never been a better time to apply for a fee-free apprenticeship in NSW.
To find out more about studying landscape and horticulture at TAFE NSW in Semester 2 visit www.tafensw.edu.au or call 131 601.