December 4 - 10, 2022: Issue 565
Healthscope terminates agreement with HCF, Australia's Largest Not-For-Profit Health Fund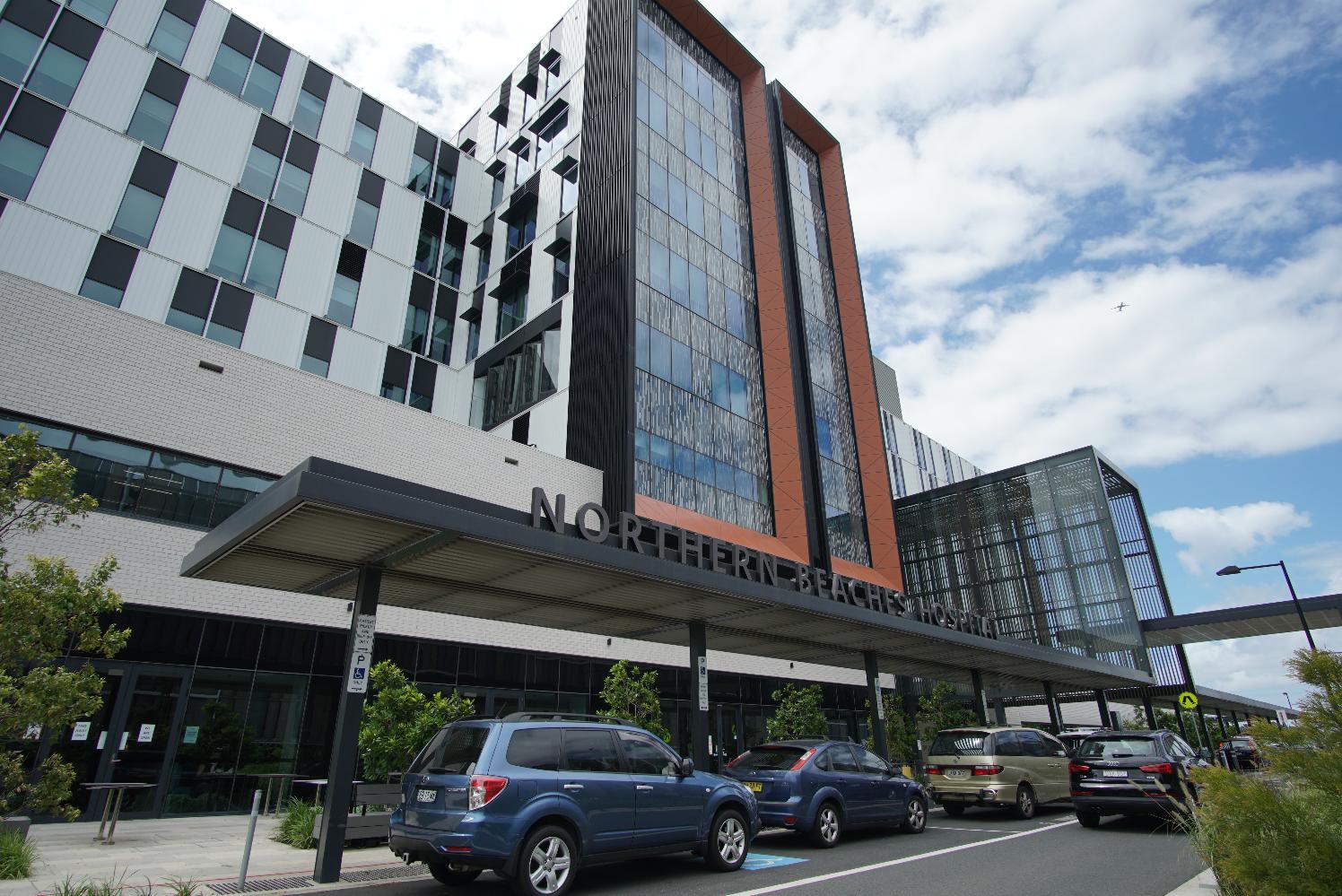 Australia's largest not-for profit Health fund HCF has sent residents a notice that following lengthy negotiations, Healthscope has chosen to terminate the longstanding agreement with the HCF Group.

The HCF notice went out to its 1.8 million Members.
This means that on and from February 1st 2023, Healthscope hospitals will no longer be part of HCF's participating provider network.
HCF states Members shouldn't experience any disruption or unexpected out-of-pocket costs if admitted to a Healthscope facility before 31 January 2023. Members will be covered further until 31 July 2023 for certain treatment they have commenced or booked before 31 January 2023 (and longer for pregnancy). After the relevant transitional dates you can still attend a Healthscope hospital, but you might pay more out-of-pocket costs as determined by Healthscope.
Most surgeons and other medical specialists operate across several hospitals and HCF can assist with finding another HCF participating network hospital to help you access reduced gap or no-gap treatment.
The HCF group includes HCF, rt health and Transport Health.

Healthscope have stated on their website, regarding the termination of the agreement;
'The cost of providing quality hospital care continues to rise quickly, and is impacting both public and private hospitals, especially in the wake of the COVID pandemic.




We have been challenged by health insurers not adequately funding the real and rising costs of our private hospital services, including rising interest rates, food, energy and power, insurance, nurse wages, PPE, maintenance and cleaning costs. These cost pressures have been well documented throughout the pandemic, and are now being exacerbated by the highest levels of inflation seen in decades.




This website contains information for impacted patients and their doctors on how this dispute may impact them and how they can avoid any future out of pocket expenses. This includes the option to change health funds under the portability rules in the Private Health Insurance Act.'
The statement 'this includes the option to change health funds...' would indicate the rift may be permanent, although other health insurance providers have also been through the same with Healthscope, and then reached agreements.
In May 2020 news that Healthscope had cancelled its agreements with seven private health insurers was forwarded by residents. In one instance, a media release from the Teachers Health Fund stated that it was still in negotiations but that Healthscope had moved to terminate its contract, along with these other health funds; CUA Health; UniHealth, Commonwealth Bank's CBHS Corporate Health; Australian Unity, CBHS Health Fund and Reserve Bank Health Society Ltd.
In a Healthscope letter to visiting medical officers it stated the decision to end the contracts had been made because it was looking to a "longer term future and commercial sustainability beyond the term of any support from the State or Commonwealth government".

Member-owned Australian Unity, and not-for-profits UniHealth and Teachers Health subsequently reached an agreement with Healthscope Hospital Group.
In a statement Teachers Health said;
'For Teachers Health members, many of whom have been working on the frontline during the COVID-19 pandemic, this means they'll continue to be covered at Healthscope's private hospitals across the country. Any planned or unplanned admission into a Healthscope hospital will continue to be covered.




Brad Joyce, CEO of Teachers Health, said "We'll always fight for quality and value for our members in every negotiation and business decision, and I'm pleased a positive outcome has been reached with Healthscope."




"As a not-for-profit health fund, our focus is on providing quality and value to our members. That's why we negotiate our contracts with hospitals, to help members access a high standard of care with minimal out-of-pocket costs."




"We're proud to be the health fund for teachers and the education community and we're truly inspired by the commitment and resilience they've demonstrated in recent months." '
A similar problem happened to one resident as the hospital opened.
John Whitehead, whose
cardiologist booked him for an angiogram at NBH, completed an admission form online that included details about his NIB health insurance policy. Mr Whitehead then received a letter from the hospital, dated October 27, saying the operator Healthscope did not yet have an agreement with NIB and so he could be out of pocket as a result.
Without effective insurance coverage, Mr Whitehead rang the hospital, electing to be admitted as a public patient for the procedure. The hospital administration contacted him again to inform him the procedure was likely to cost him $4,945.00.
Mr Whitehead was forced to book into Royal North Shore Hospital, a move that delayed his treatment. After a huge outcry by residents and intervention by Mr Whitehead's local MP, NBH arranged for his angiogram to go ahead.

HCF has stated;
'

Healthscope has chosen to terminate the longstanding agreement with the HCF Group.



Our guiding principle of putting health before profit means we remain focused on building long-term partnerships that deliver meaningful benefits for our members. This includes providing access to innovative models of care and alternate treatments at home, as well as securing purchasing arrangements to help keep the cost of health services and premiums affordable and deliver more value for our members.




We'll keep you informed of any changes to our partnership with Healthscope. Our guiding principle of putting health before profit means we remain focused on building long-term partnerships that deliver meaningful benefits. We are committed to reaching agreements with providers that are in the best interest of our members and will continue to ensure our participating network of hospitals provides choice and access.'
There are a lot of hospitals within range of residents which still have agreements with HCF, some even closer than the NBH if you live at Palm Beach or Mona Vale and the Wakehurst Parkway is closed by flooding. An event that has become commonplace in 2022, and with no plans by the state government to address the closures, will recur.
There are also differences between the way Healthscope communicates with the Australian public, relying on media to report its news in what some would regard as 'puff pieces', and that of Australia's largest private hospital operator, Ramsay, which speaks for itself and allows people to make up their own minds, and is more attuned with community expectations.
On August 4th, 2022 HCF announced it and
Ramsay Health Care would commence a
ground-breaking five-year collaboration.
As part of the collaboration, HCF and Ramsay will convene a Joint Management
Committee to deliver innovative service models that reflect changing consumer needs.
Ramsay Health Care Australia Chief Executive Officer Carmel Monaghan said HCF had
recognised the benefits of providing care in the home and committed to new funding
models to ensure its members have access to a wider range of treatment options to suit
their individual needs.
"We are pleased to announce that HCF members will now be covered for two
Rehabilitation at Home programs through our rapidly expanding hospital in the home
service called Ramsay Connect," Ms Monaghan said.
"One is a Joint Replacement Rehabilitation at Home Program to support the recovery of
patients undergoing surgery such as knee and hip replacements. The other is a
Reconditioning Rehabilitation at Home Program for patients including those who have had
a recent cardiopulmonary episode or have functional deterioration due to an exacerbated
chronic condition.
Ms Monaghan said both programs offer eligible patients unlimited inbound and outbound
care coordination and support for up to six weeks, including clinical and support services
as required.
Ramsay Health was the focus of a
Kohlberg Kravis Roberts & Co. acquisition bid which collapsed in September 2022 after telling Australia's Ramsay Health Care (RHC.AX) it will not improve its $14.5 billion cash-and-stock offer for the hospital operator.
The KKR-led consortium first approached Ramsay in April with an A$88 cash per share bid but took it off the table in late August after the company reported a 39% slump in annual net profit attributable to shareholders.
The bid was revised so that Ramsay shareholders would be entitled to A$88 per share as in the all-cash proposal but only for the first 5,000 shares, which was rejected by Ramsay.
However Ramsay Health Care Australia continues to announce investments amounting to millions of dollars in its Australian assets,
including a $180m expansion of Warringal Private Hospital (September 2022) a $18 million expansion for its Cairns Private Hospital (October 2022), and a $30 million expansion for its Port Macquarie Private Hospital (November 2022) along with Australian-first initiatives such as opening a mental health facility for women impacted by trauma.
''Australian women have access to dedicated, trauma-informed mental health care in a female-only environment with the official opening of Ramsay Clinic Thirroul in Wollongong'' Ramsay announced on November 29th, 2022.
The clinic, which began seeing patients in August, was officially opened by The Honourable Bronnie Taylor – Minister for Women, Minister for Regional Health, and Minister for Mental Health.
Sexual assault survivor Bianca, 28, was among the first cohort of in-patients to attend Ramsay Clinic Thirroul in August.
"I have complex-Post Traumatic Stress Disorder that led me to spending the last 10 years trying to get the correct help," Bianca said.
"I was lucky enough to be one of the first few patients admitted in the first intake of women for PTSD phase 1 in Ramsay Clinic Thirroul. This PTSD phase 1 was so different to any other hospital. The entire approach was different and thorough in giving us the knowledge we needed. I finally understood why my brain worked the way it did because of my trauma.
"And with no men, I didn't need to have my guard up and hide away every day or feel unsafe."
Director of Ramsay Mental Health, Anne Mortimer, said the facility will offer a new alternative for women suffering from complex mental health concerns.
"I am extremely proud we have now officially opened this important facility, the first of its kind in Australia," Ms Mortimer said.
"Twelve per cent of the Australian population, or more than 3 million people, will suffer from PTSD in their lifetime. Unfortunately, two-thirds of these will be female.
"To date, there is a real shortage of women's only mental health facilities in Australia. Ramsay Mental Health has been providing care for people affected by mental illness since 1964 and we understand that mental health challenges look different for everyone, especially trauma related mental health. We also understand that some women will heal best in a female-only environment.''
Ramsay Health Care Australia has also ramped up its commitment sustainable health care. On December 1st 2022 the outfit announced
global net zero pledge, a major solar roll-out and removing millions of single-use plastics are just a few achievements in a milestone year of sustainability action at Ramsay Health Care Australia.
Ramsay's 2022 Impact Report shows how the health care provider has been working to make the world a better place by supporting healthier people, stronger communities and a thriving planet.
Ramsay Health Care Australia CEO, Carmel Monaghan, said people across Ramsay were excited about making positive changes.
"Healthy people and a healthy business depend on a healthy planet, which is why we are proud to support a wide range of environmental and social initiatives across our hospitals and health care services," Ms Monaghan said.
"For example, our theatres are 'going green' as our doctors look to phase out the more harmful anaesthetic gases and we are recycling or replacing large amounts of plastic consumables.
"Across our global sites, you'll see a wide range of initiatives such as recycling air mattresses for wildlife rescue, repurposing leftover food for biofuel, donating surplus computers to charity and setting up vegetable gardens or insect farms to promote biodiversity.
No matter where you look, our people are coming up with clever, creative ways of reusing, recycling and reducing our impact on the planet."
Managing Director and CEO Craig McNally said Ramsay also wanted to promote sustainability through its large global supply chain.
"Ramsay has more than 15,000 suppliers across 30 countries and they have a significant carbon footprint, so we are working with them to be more sustainable too," Mr McNally said.
"As a team, we can continue delivering sustainable, world class healthcare for generations to come."
Ramsay's 2022 sustainability highlights include:
Global commitment to net zero greenhouse gas emissions by 2040.
Ramsay Australia hospitals avoided or replaced 46 million single-use plastic items.
21 Ramsay Australia sites have installed solar panel systems generating more than one million kilowatt hours of solar power.
More than 17,600 light bulbs at Ramsay Australia sites have been upgraded to energy efficient LED bulbs.
14 Ramsay Hospitals have significantly reduced the use of Desflurane gas, opting instead for more environmentally-friendly options, including nine sites who have reduced usage to below five per cent.
Castlecrag Private Hospital; 150 Edinburgh Road, Hunters Hill Private Hospital; 9 Mount Street, North Shore Private Hospital; Westbourne Street St Leonards, Mt Wilga Private Hospital; 66 Rosamond Street Hornsby, along with the Ramsay Clinic Northside; 2 Frederick Street St Leonards and Ramsay Clinic Cremorne; 3 Harrison Street Cremorne, are their facilities within range of peninsula residents.
Ramsay doesn't have the same approach when it comes to private health insurance providers either.
On August 19th 2022 Ramsay Health Care and Bupa Australia announced they have signed a new three-year contract that will ensure Bupa members continue to be covered, without additional out-of-pocket costs, when they receive treatment at a Ramsay facility in Australia.
One week after reaching in-principle agreement, the new Hospital Purchaser Provider Agreement (HPPA) was signed.
As part of the agreement, Ramsay and Bupa will establish a new Strategic Collaborative Committee to develop initiatives which further expand the value of private health service offerings for patients.
Ramsay Australia CEO Carmel Monaghan said the new agreement recognised both the current cost of living pressures facing health insurance customers as well as cost increases being experienced by hospitals in the delivery of comprehensive patient care.
"We are pleased both parties have reached an agreement that allows Bupa members to continue to be covered without the need for any additional out-of-pocket costs, while also ensuring the ongoing sustainability of the private health sector," Ms Monaghan said.
Bupa Health Insurance Managing Director Chris Carroll said the agreement showed that health insurers and Ramsay Health Australia private hospitals wanted to put patients first and keep health costs under control.
"This three-year deal provides certainty for our members around their cover and not having to pay additional out-of-pocket costs at Ramsay hospitals," Mr Carroll said.
"We know how valuable it is to our customers for us to partner with hospitals in a way which delivers them quality healthcare whilst keeping premiums affordable. We look forward to working with Ramsay to look at new models of care which add further value to our shared customers. "
Mr Carroll thanked Bupa members for their patience during the negotiations. "Our goal has always been to provide affordable, high-value private healthcare which balances affordability for our members and current health care costs."
The HCF - Healthscope disagreement
will impact access to private services for HCF customers at the Northern Beaches Hospital, a public-private partnership whose private arm is run by Healthscope.
The hospital opened on Tuesday October 30th 2018, as scheduled to under the agreement, following the closure of Manly Hospital and the downgrading of Mona Vale Hospital, followed by the demolition of the main hospital building, which opened in 1964.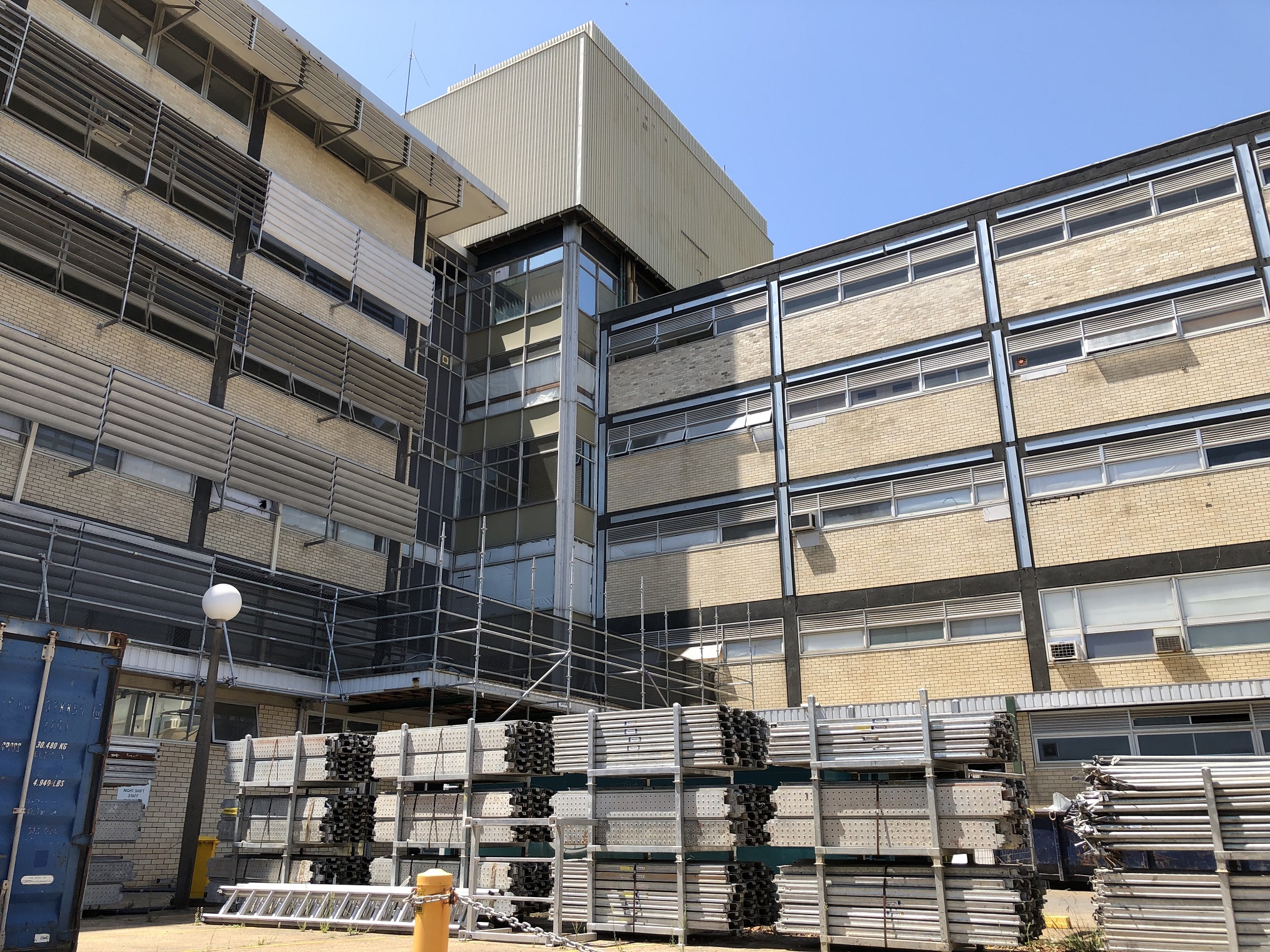 On its first day NBH treated 149 patients in the Emergency Department and transferred more than 70 patients from Manly Hospital. The next
40 patients were transferred from Mona Vale Hospital.
The opening had problems though, described by Healthscope and then NSW Brad Hazzard, who succeeded Jillian Skinner, as 'teething problems'.
However, medical supplies issues, patients waiting for four hours or more in emergency and then leaving without being seen,
inadequate supply of equipment, insufficiently trained staff, poor protocols for simple requests such as a blood transfusion, and a complete lack of a cohesive plan for (a) worst-case scenario all combined to create a perfect storm for hospital staff trying to look after people.
Two days after the
official
opening
NBH CEO Deborah Latta resigned, and was quickly followed by
NBH anaesthetics head Alistair Boyce who
followed the departure of two of his staff.
Healthscope was contracted by the state government to design, build and operate the NBH in 2014. The total investment was approximated at $840 million with the structure build estimated at 640 million and Furniture, Fixtures, and Equipment (FF&E) estimated at a further 200 million. The state government committed $600 million taxpayer dollars to the project, although Healthscope would not receive that payment until the hospital was open, patients at Manly and Mona Vale had been transferred, and an independent review process had been completed.

On
October 4th 2016
then Premier and Member for Manly Mike Baird and Health Minister Jillian Skinner announced Healthscope had been chosen as the preferred tenderer to design, build, operate and maintain the new Northern Beaches Hospital.
Mr Baird and Mrs Skinner were joined on the 6.5 hectare Frenchs Forest site by Member for Wakehurst Brad Hazzard and Member for Davidson Jonathan O'Dea as the hospital design was unveiled.
"The people of the Northern Beaches have been waiting decades for this hospital to get off the ground and today the NSW Liberals & Nationals Government is delivering," Mr Baird said.
"The Northern Beaches Hospital will be the first built on a greenfield site in Sydney in 20 years, delivering the best possible care to public and private patients.''
"This project will be valued at about $1 billion, including $400 million in road upgrades that the NSW Government will complete before the doors open in 2018. It will also provide an economic boost to NSW, with 700 jobs created during construction.''

The greenfield site had been the home of local wildlife and its destruction caused their destruction.
WSP, which provided independent design and construction verification services including project works, temporary works, landscaping maintenance and performance of the contractor, stated that $700 million was the cost to upgrade the road network around the new Northern Beaches Hospital. These were completed in 2020.

CPB Contractors delivered the Northern Beaches Hospital, undertaking the Design of the facility from concept, Environmental approvals; Construction of 70,000m2 hospital; Construction of 40,000m2 car park – 1,400 car spaces; Construction of campus wide roads, support infrastructure; 50 space emergency department; 14 operating theatres, 2 cardiac catheter labs and 4 procedure rooms; State of the art intensive care and six surgical suites; Landscaping; Services augmentation; Commissioning and training; and Facilities.

In a report
'
Northern Beaches Hospital officially opened
',
run by PH News, the Australian Private Hospitals Association's (APHA) official news hub,
it was stated the facility had been built at a cost of $660 million and that in the next four to five years, Northern Beaches Hospital will have total admissions of 52,000 per year and a 50-bed emergency department which will see 50,000 presentations per year.
Healthscope will operate the entire hospital for 20 years, after which the public portion can be handed back to the state. Healthscope will then continue to operate the private hospital for a total of 40 years, until 2058.

HCF processed around 76,000 claims for Healthscope services across Australia annually.
"Unfortunately, Healthscope have put profits and recovery of lost margin due to COVID before patients and willingly acknowledge they will focus on servicing state public health waiting lists and self-insured over private health insurance members." a HCF spokesperson has stated.
Federal MP for Mackellar and former local GP Sophie Scamps has stated the situation was unfair for residents, who "used to have two public hospitals but now have one which is focused on making profits for its shareholders".
The Mackellar MP has been critical of public-private partnership model, saying its public out-patient services are not comparable to those at a conventional public hospital, due to the co-location of private practice.
Healthscope has stated ''
We will continue to negotiate with HCF in the hope of reaching a fair agreement that removes the need for their members to pay additional out-of-pocket costs
.''
Healthscope was acquired by
Canadian
equity firm Brookfield in June 2019, which then bought the AVEO retirement villages in August 2019. Brookfield has its eye on other Australian assets, announcing
on November 9th
that following the submission of a non-binding privatisation proposal (the "Proposal"), they have entered into an exclusivity agreement with Origin Energy Limited ("Origin") to conduct due diligence to submit a binding proposal.
Brookfield had put a bid in on Ausgrid after AustralianSuper ran an auction for minority position, which was then acquired by Dutch
pension fund APG.
APG Asset Management Group acquired a 16.8 per cent shareholding in Ausgrid – two thirds of AustralianSuper's original holding.
The NSW government sold a 50.4 per cent stake in Ausgrid to IFM Investors and AustralianSuper in 2016. Ausgrid is the licensed electricity distributor for some of the most densely populated areas in Australia, in particular eastern Sydney, the Central Coast and the Hunter Valley. Ausgrid controls, operates and manages the largest electricity distribution network in the Australian National Electricity Market by regulatory asset base, end customer numbers, electricity delivered, and maximum demand.
AustralianSuper and IFM Investors acquired their interest via a 99-year lease of Ausgrid on December 1st 2016, in partnership with the NSW Government.
Origin announced it has received an indicative, conditional and non-binding proposal from Brookfield Asset Management Inc., together with its affiliates and their managed funds (Brookfield) and MidOcean Energy (MidOcean), an LNG company formed and managed by EIG (the Consortium), to acquire all the issued shares in Origin, by way of a scheme of arrangement, at a price of $9.00 cash per share. This Indicative Proposal values Origin at $18.4 billion on an enterprise value basis.
''The Indicative Proposal from the Consortium proposes that ultimately Brookfield would acquire Origin's Energy Markets business and MidOcean would acquire the Integrated Gas business.'' Origin said in a statement
''Considering all the relevant factors, Origin has entered into a confidentiality and exclusivity agreement with the Consortium. Under the terms of the agreement, either party can terminate the exclusivity provisions after five weeks and four days with one week's notice. The Board intends to grant the Consortium the opportunity to conduct due diligence to enable it to put forward a binding proposal. Due diligence is expected to complete within eight weeks. Should Origin receive any proposals which the Board considers may lead to a superior outcome for Origin shareholders, these will be evaluated in accordance with the exclusivity provisions as summarised in Appendix A and the Board's fiduciary obligations.
Based on current information and market conditions, if the Consortium makes a binding offer at $9.00 cash per share, then it is the current intention of the Origin Board to unanimously recommend that shareholders vote in favour of the proposal, in the absence of a superior proposal.''
Subject to completing due diligence and providing a binding proposal which is accepted by Origin, the Consortium will enter into a binding scheme implementation agreement on mutually agreed terms with Origin.
The Proposal is subject to shareholder, regulatory and Origin board approvals. Regulatory approvals include the Foreign Investment Review Board (FIRB) and Australian Competition & Consumer Commission (ACCC) merger clearance.
Brookfield Asia Pacific CEO Stewart Upson said: "The global energy transition is a once-in-a-generation investment opportunity. Through this transaction, we can leverage our access to capital and clean energy capabilities to support the transition from carbon-intensive generation sources to additional renewable energy. This would represent a significant contribution towards Australia's net-zero transition objectives, all while generating attractive risk-adjusted returns for our investors."
The Consortium sent its Proposal to Origin on November 10th by means of a letter.
Brookfield Renewable operates one of the world's largest publicly traded platforms for decarbonisation technologies. Their diversified portfolio consists of hydroelectric, wind, solar, distributed energy and sustainable technology solutions across five continents.
Investors can access their portfolio either through Brookfield Renewable Partners L.P. (NYSE: BEP; TSX: BEP.UN), a Bermuda-based limited partnership, or Brookfield Renewable Corporation (NYSE, TSX: BEPC), a Canadian corporation.
Brookfield Renewable is the flagship listed renewable power company of Brookfield Asset Management with over $750 billion of assets under management.
In the meantime, 1.8 million HCF Members have
received
an email
notification
advising them of the termination of the agreement.
HCF commenced in 1932 as
the 'Metropolitan Hospitals Contribution Fund of New South Wales' and had more than 100,000 members join the fund in its
first 2 years. In 1942 they
extended to all of NSW and acquired a new name – 'The
H
ospitals
C
ontribution
F
und of NSW'.
This had been preceded by the
1893 launched
'Hospital Saturday' which was launched to provide funds for hospitals - and was essentially about community looking after community, and an early form of the auxiliaries that help keep our public hospitals second-to-none. By 1900, HSF introduced individual subscription hospital insurance, where contributors and their families paid a regular weekly sum to the fund.
Locally, and just a few years later, our community worked to establish the Manly Cottage Hospital, which opened on Saturday December 12th, 1896 (known after 1929 as the Manly District Hospital).
Pittwater residents of then would hold fundraisers to support the hospital as well as establish services there, maternity for instance.
MANLY HOSPITAL CONCERT.
A concert in aid of the Manly Cottage Hospital, organised by the residents of Bayview and Newport, was held in the Newport Hall on Saturday evening week, under the direction of a committee consisting of Messrs. C. Devlin, Fitzgerald, Booth, Erickson, and Wilcox. The contributors to the programme included Misses Lord, Duffy, Johnson, and Black, Messrs Duffy, Fitzgerald, Booth, and Buist. The financial and artistic success was such that it was decided to give a similar entertainment annually. MANLY HOSPITAL CONCERT. (1899, October 9). The Sydney Morning Herald (NSW : 1842 - 1954), p. 7. Retrieved from http://nla.gov.au/nla.news-article14237617
In November 2020 the state government narrative announced that Manly Hospital site would be turned into a 'health and wellbeing' facility which would include; a group home, community facility, educational establishment, food and drink premises, centre-based childcare facility, indoor recreational facility, neighbourhood shop, function centre, respite day care centre and seniors housing.
In November 2018, the NSW Government announced that an Adolescent and Young Adult Hospice (AYAH) would be located on a portion of the site. More than $6.5 million was raised by the community for this project, along with $8 million from the taxpayers of the NSW Government and $5 million from the taxpayers of the Federal Government.
The Adolescent and Young Adult Hospice will have eight bedrooms for patients, breakout spaces including a media and games room, as well as two family accommodation units with two bedrooms each. Construction of the hospice is scheduled for completion in late 2022.
The planning for the rest, the 'health and wellbeing' use of the site was submitted to the Northern Beaches Council. In July 2021 the Council recommended the Planning Proposal progress to Gateway Determination.
The NSW government's Property and Development NSW arm provided a March 2022 update, stating the Department of Planning;
''has undertaken an Expressions of Interest (EOI) campaign to identify a delivery partner to help transform the former Manly Hospital site into a vibrant health and wellbeing precinct.

It is anticipated the project will be delivered via a long-term leasehold agreement with the successful proponent ...

Shortlisted EOI respondents have been invited to participate in the Request for Detailed Proposal (RFDP) phase which commenced 10 March 2022. A preferred delivery partner is expected to be appointed by late 2022.''
The Project Partner announcement is scheduled, via the DPE 'indicative' timeline on its Manly redevelopment webpage, for the end of 2022 - perhaps to be another of those timely Christmas Eve when we're all on the beach or busy with family announcements councils and governments gift themselves.