June 18-24 2023: Issue 588

​​Grit & Gold: Tales From A Sporting Nation Kicks Off At The National Library Of Australia​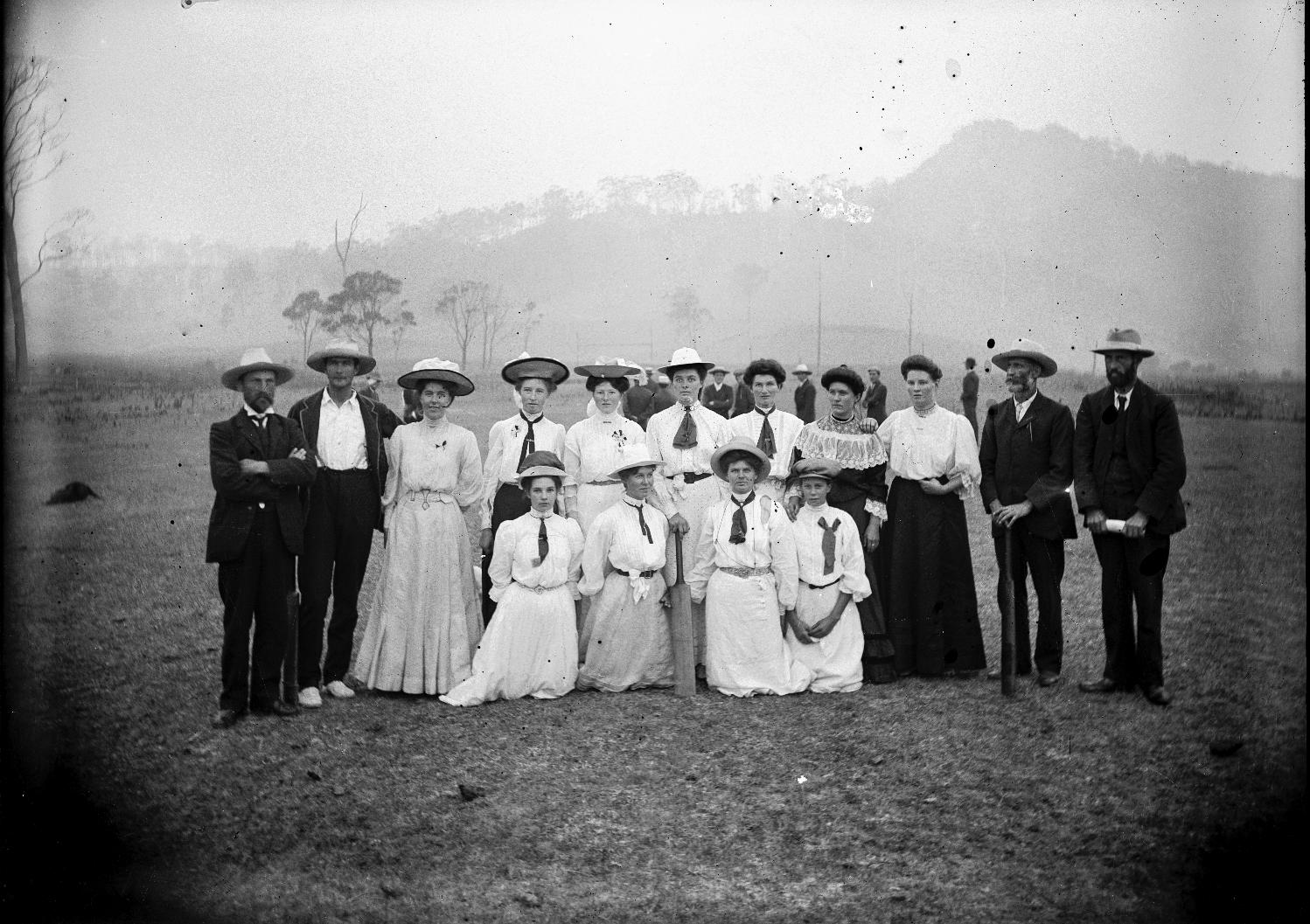 William Henry Corkhill, Tilba Tilba ladies cricket team, 1905, nla.obj-140255567, courtesy National Library of Australia..
If you're heading south this coming Winter School Holidays or in Spring for Floriade, you may want to add a visit the National Library of Australia for this exclusive exhibition while you are there. After all, there is more than politicians in Canberra!
Every weekend sporting contests around the country generate stories that we tell and retell. 'What an amazing catch!'; 'I can't believe that come back!'; 'The crowd is going wild!'. Some stories go on to become part of the nation's popular imagination.
Grit & Gold: Tales from a Sporting Nation explores some of Australia's favourite sporting stories. Whether it is Ash Barty winning the Australian Open in 2022, Betty Cuthbert's 'Golden Girl' moment at the 1956 Olympics or cricket's 'Bodyline series' of 1932–33, Grit & Gold celebrates sporting stories that bring us together.
Dr Guy Hansen, Director of Exhibitions at the Library and one of the exhibition curators, said sport is a storytelling machine.
'Sporting contests naturally generate great stories. Watching the contest is an immersive experience – the rest of the world disappears. There is suspense and surprise, there is exaltation and despair. You are taken on a journey which has a definite end, even though you might not always like the result.'
'Looking at photographs, pictures and objects relating to Australian sporting history reminds us how powerful these stories are,' Dr Hansen added.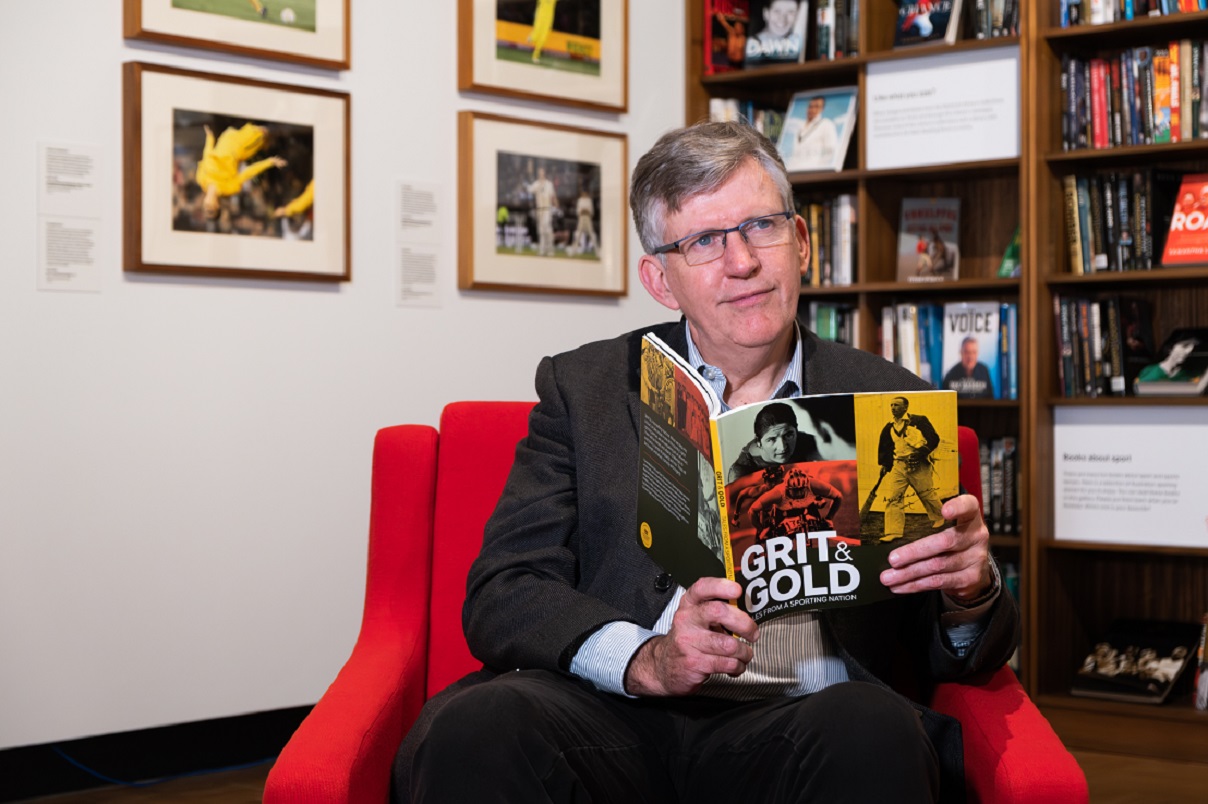 Exhibition Curator Dr Guy Hansen, courtesy National Library of Australia..

Director-General of the National Library of Australia Dr Marie-Louise Ayres FAHA said the exhibition captures the spirit of Australian life.
'Our collections tell a vast range of stories highlighting the triumphs and tribulations of human endeavour, including the contributions made by many to Australia's rich sporting heritage,' Dr Ayres said.
'The National Library may not necessarily be a place many would associate with sport, but when you consider the stories and societal impacts of sport and the contributions of the people who play and support it, you really get a sense of how valuable it is to the cultural fabric of our nation.'
A selection of Emma McKeon's gold medals from various Olympic and Commonwealth Games; the outfit worn by Ash Barty during her victorious 2021 Wimbledon campaign; an autographed cricket bat used by Don Bradman; the 'State of Origin' shield awarded from 1980 to 1991 depicting Brett Kenny and Wally Lewis; and an Olympic torch from the Sydney 2000 Olympics are among the highlights on display.
Other material in the exhibition includes scorecards, trophies, books, pamphlets, photographs, drawings and clothing relating to swimming, tennis, cricket, the Olympics and Paralympics, NRL, AFL, sailing and boxing to name a few.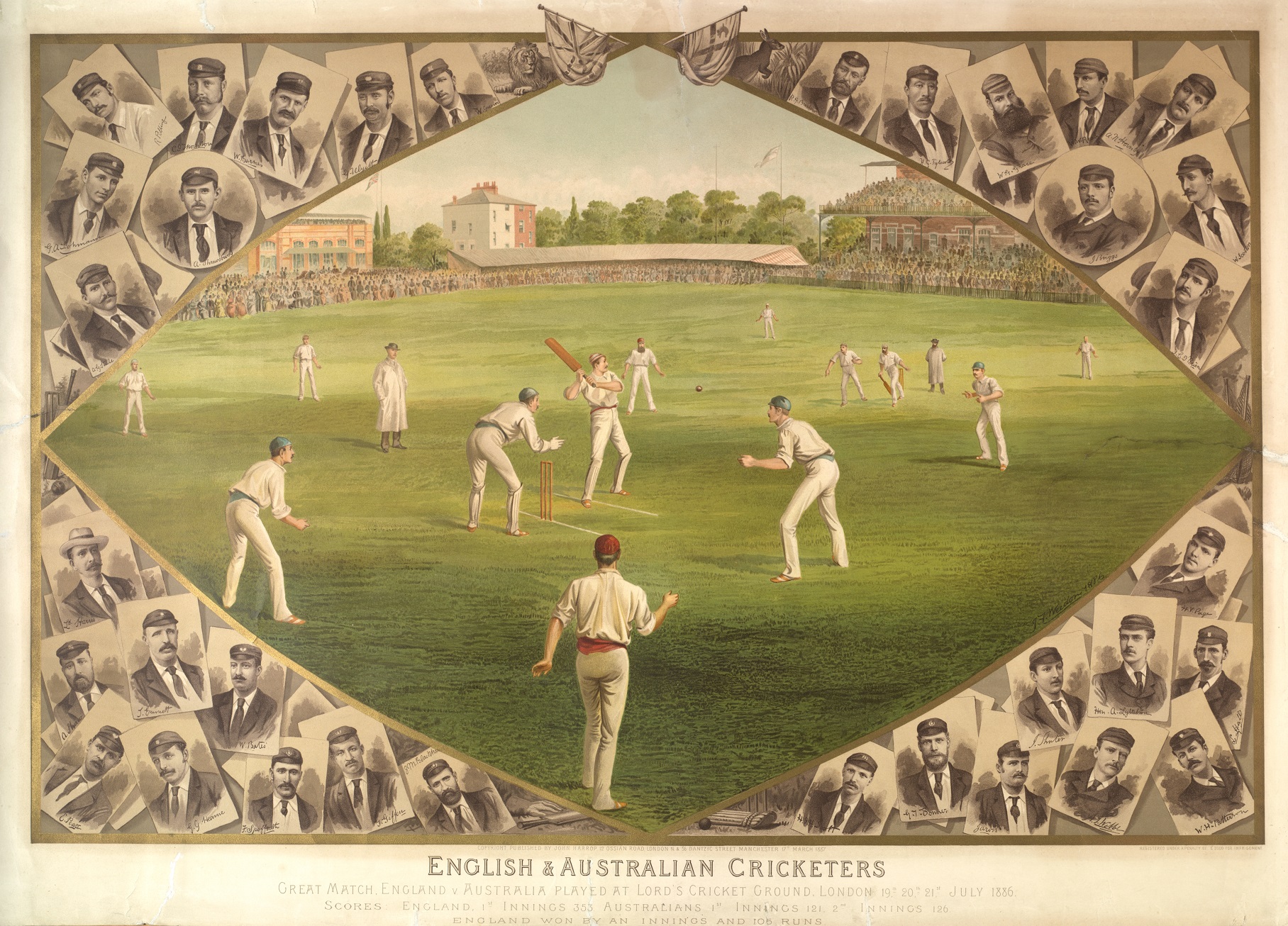 I.F. Weedon, English & Australian cricketers great match, England v. Australia played at Lord's Cricket Ground, London, 19th, 20th, 21st July, 1886, 1887, nla.obj-136081473, courtesy National Library of Australia.

The 160 items on display are drawn from the collections of the National Library of Australia and other national cultural institutions, photographic archives, sporting museums, and local sports associations and clubs.
Grit & Gold: Tales from a Sporting Nation brings you a celebration of Australia's rich sporting heritage and its effect on our culture over the years. Through a collection of books, magazines, paintings, drawings, photographs and memorabilia, the exhibition retells the stories that have brought joy, sorrow and everything in between to every Australian household (and sports pub) on game day and beyond.
Treasured memories of Australian sporting events are included - David Moore's portrait of champion swimmer Dawn Fraser, and the iconic Shane Warne at the MCG during the 2006 Ashes series.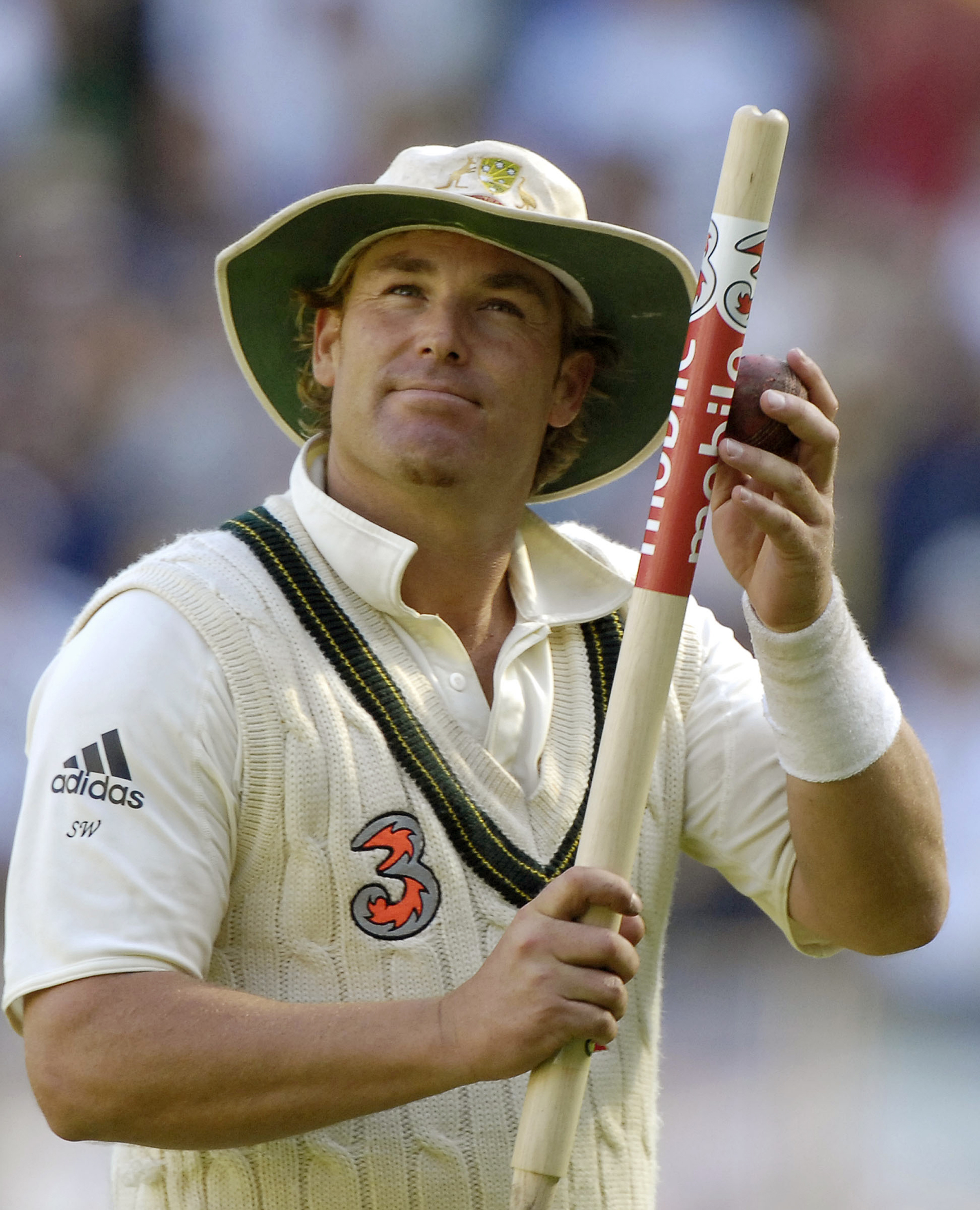 Steve Holland, Australian cricketer Shane Warne holding a cricket ball and stump at the end of the Fourth Test of the Ashes Series, at the Melbourne Cricket Ground, 28 December 2006, nla.obj-137980452, courtesy National Library of Australia.

Ern McQuillan, Queen Elizabeth II greets Balmain Rugby League players at Sydney Cricket Ground, New South Wales, 1973, nla.obj-148300934, courtesy National Library of Australia.

Grit & Gold takes you on a journey from local sporting carnivals to worldwide events, covering moving stories of dedication and passion to the evolution of inclusivity in major sporting events. Join the NLA in this tribute to the sporting stars and the local heroes as we race down memory lane.
This is an exhibition for anyone who has stood on the sidelines cheering on their children or in a grandstand supporting their favourite team. It's game on at the National Library of Australia!
Visitors will also get to enjoy an opportunity to sit and read in a new book nook in the exhibition gallery featuring a selection of sporting biographies.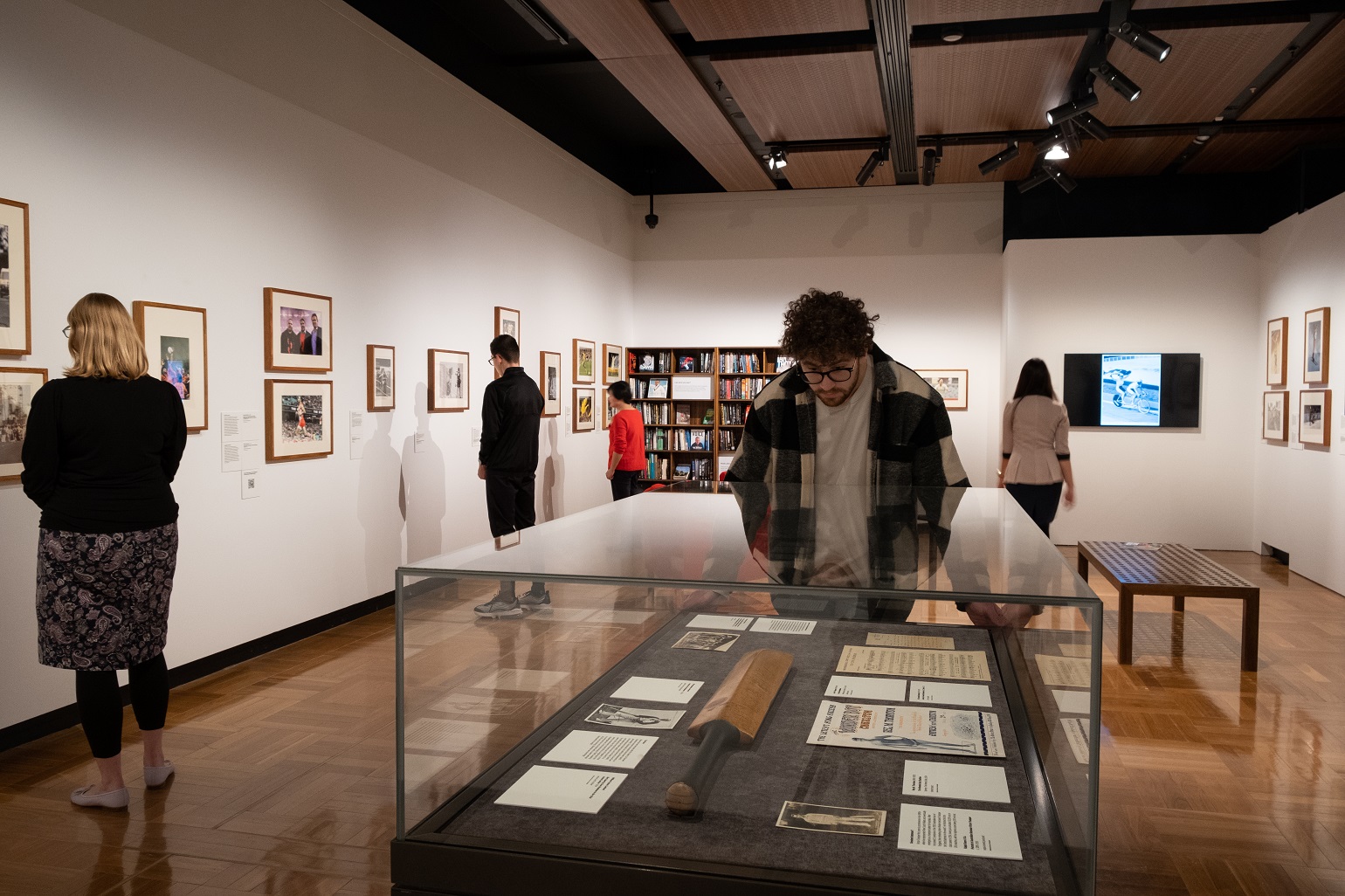 On your marks, get set, and go to the National Library of Australia from Friday 9 June 2023, when Grit & Gold: Tales from a Sporting Nation opens to the public.
There is also a book available, Grit and Gold - Tales From a Sporting Nation ($19.99) that features outstanding sporting images from the National Library's rich collections
The exhibition is exclusive to Canberra and will run until Sunday 5th of November 2023. Entry is free.
The National Library of Australia building, opens at 8.00am on weekdays and 9am on weekends. The building closes at 8pm Monday to Thursday and at 5pm on Fridays, weekends and public holidays.

Parkes Place
Canberra ACT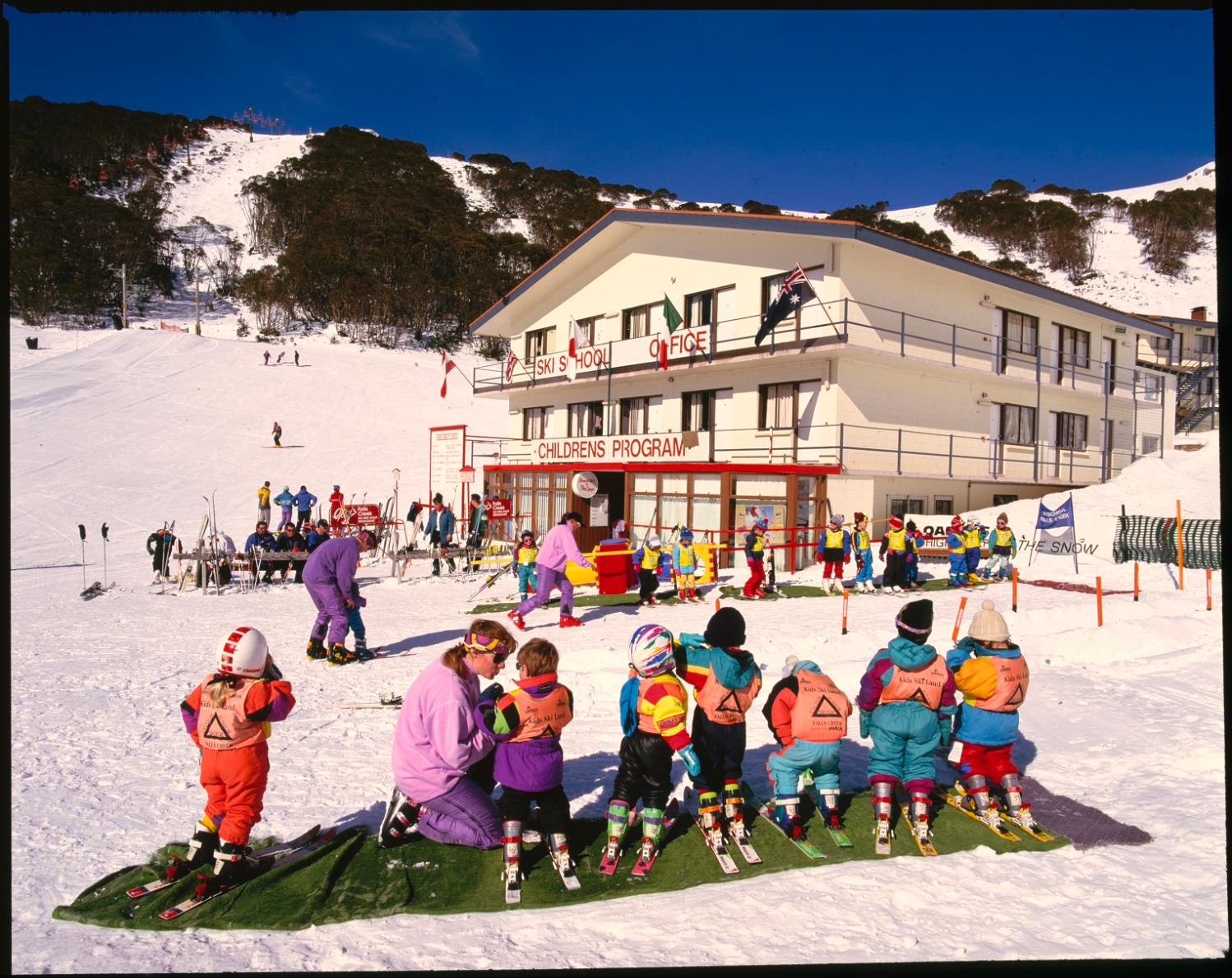 Robin Smith, Teaching children to ski at Falls Creek, Victoria 1995, nla.gov.au/nla.obj-147758762, courtesy National Library of Australia.