November 6 - 12, 2022: Issue 561
Greens call for budget rethink to fix potholes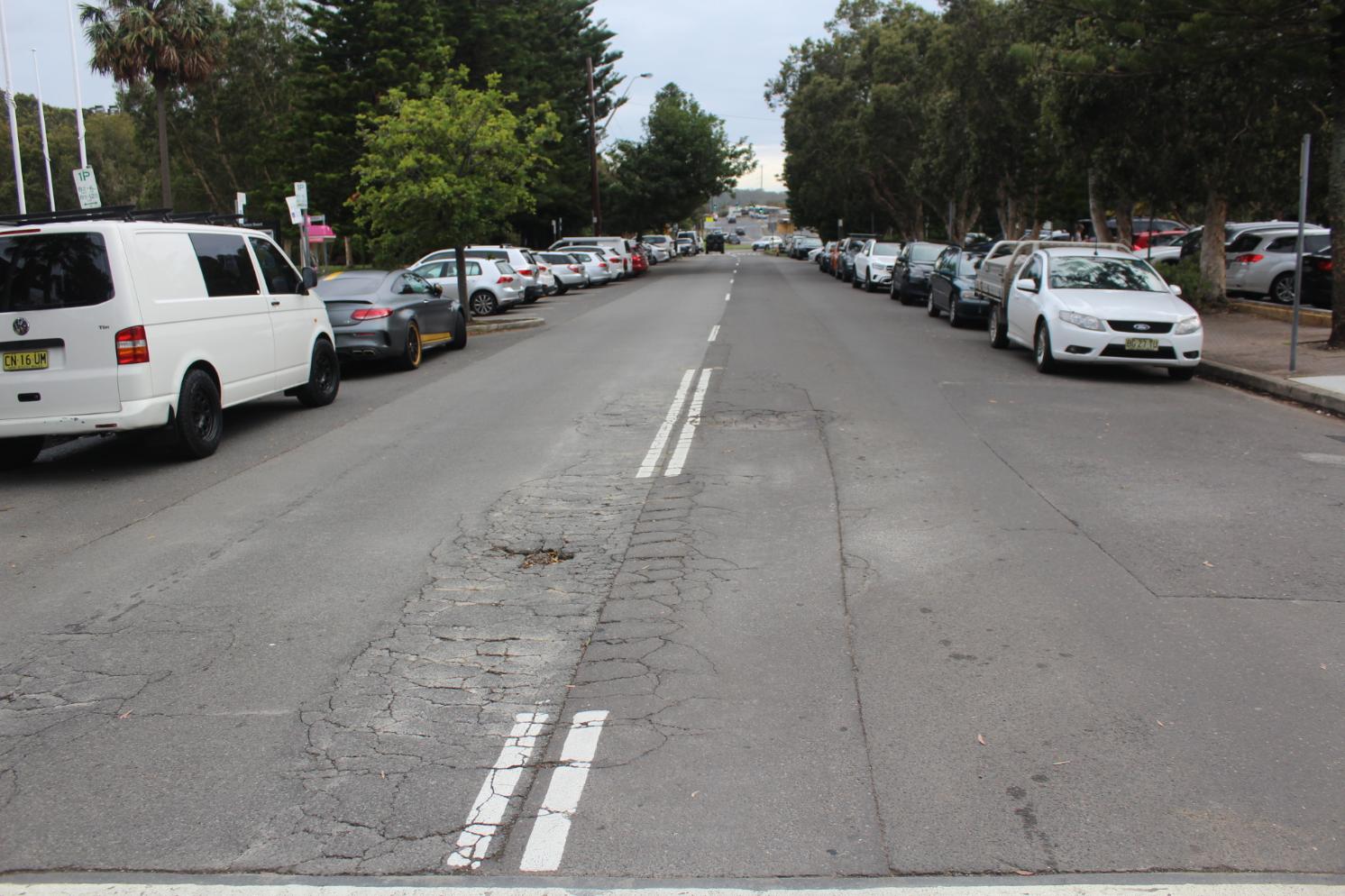 potholes and road surface in Old Barrenjoey Road, Avalon Beach
Pittwater Greens Councillor Miranda Korzy has submitted a motion for the next council meeting to redirect money from the budget to fixing potholes and resurfacing local roads that are badly damaged by rain.
The motion also calls on the NSW government to provide more funding to the council to meet this expense - caused by the intense and ongoing rains as the impacts of climate change progress.
Ms Korzy said the Northern Beaches still has hundreds of potholes on local roads and the council needs to get on top of the issue.
"It's time for the council to take stock and go back to the budget to find the money to fix the hundreds of potholes and road surfaces eroded by the La Nina rains," Ms Korzy said.
"Many of us have had to replace multiple tyres at significant cost over the past year due to the potholes.
"I'm also now hearing from residents who are having to pay to fix the suspension in their cars because of the hammering it's had from the state of the roads.
"However, the NSW government should not be let off the hook - it needs to provide financial help to the council to deal with the burden of damaged Northern Beaches roads - as it has offered to do for regional councils.
"It must also repair our arterial roads such as Pittwater Road and Wakehurst Parkway, which were already in an appalling state before the rain began."
NSW Regional Transport and Roads Minister Sam Farraway two weeks ago committed $50 million to regional councils for fixing potholes.
In a response to a question from Cr Korzy at the NSW Local Government Conference, asking why the government had committed nothing extra for city roads, he said they would consider it.
Curl Curl Greens Councillor Kristyn Glanville said: "You can hardly log onto local social media pages without seeing comments and memes every day about the state of the roads on the Northern Beaches. Well they're right - it is a joke."
Ms Glanville noted: "Multiple NSW government ministers live locally, although you wouldn't guess that from the repair of the state roads on the Northern Beaches."

Ms Korzy said Mayor Michael Regan needs to start paying attention to the roads the council is responsible for before grandstanding about state roads.
Mr. Regan was reported last week as stating the council could fix the local main state roads, while those that are council's responsibility remain ignored or have barricades that were erected months ago by council staff still in place without anyone from council having come near those barricades since.
On Thursday November 3rd Local Government NSW (LGNSW) stated it has declared a Statewide Roads Emergency as NSW mayors and councillors join their interstate colleagues at the National Local Roads and Transport Congress in Hobart.
The declaration – and urgent call for the NSW and Federal Governments to increase their existing road funding commitments in the wake of this year's catastrophic floods - was unanimously supported by NSW mayors and councillors attending the congress.
Successive floods and torrential rain events, coupled with chronic funding constraints, has caused $2.5 billion in road damages and caused a collapse of the local and regional road network.
Our area has been impacted at the beginning of the year, and successive rains have further deteriorated local roads, those that council is responsible for (local suburban streets), and those the state government is responsible for (main roads). The problem has been exacerbated as some repairs undertaken have quickly disintegrated again under successive rains or through poor application.
On March 9th, 2022 the NSW Government announced a $28 million funding boost to flood-affected councils declared as disaster areas, with the Northern Beaches Council among the 28 listed, which were to receive $1 million each.

However, LGNSW President Darriea Turley has warned that without additional funding, the economic and social harm caused by this emergency would only get worse.
"More than 220 natural disaster areas have been declared across NSW this year, leaving the road network in a state of disrepair," Cr Turley said.
"Road repair funding pledged to date has fallen well short of what is required so we're declaring this Statewide Roads Emergency to get help before the situation becomes even worse.
"In the coming weeks, close to $4 billion worth of crops will need to be harvested and transported, yet harvesting machinery is unable to access some of the most productive regions in our state.
"The wider rural communities supporting Australia's food bowl are on their knees, waiting for the network to be repaired.
"Meanwhile, families travelling during the upcoming summer holidays will find their trips to visit family and friends severely disrupted unless councils get the support we need to rebuild the road network.
"When this rain finally recedes, we owe it to our communities that they gain access to their road network as quickly as possible."
As part of the Statewide Roads Emergency, LGNSW is calling for:
An acceleration and significant increase in funding for the $1.1 billion Fixing Local Roads and Fixing Country Bridges program
A boost to Road Block Grant funding to compensate for the damage to the regional road network
New funding to provide councils with plant machinery and skilled workers to expedite road repairs.
"NSW communities are facing an unprecedented disaster which requires an unprecedented response," Cr Turley said.
"I call on the NSW and Federal Governments to take action on the Statewide Roads Emergency and help our regional and rural communities bounce back from the devastation caused by this year's floods."
_______________________________________________
Some of the memes that have been posted on local community social media forums this year - and still ongoing: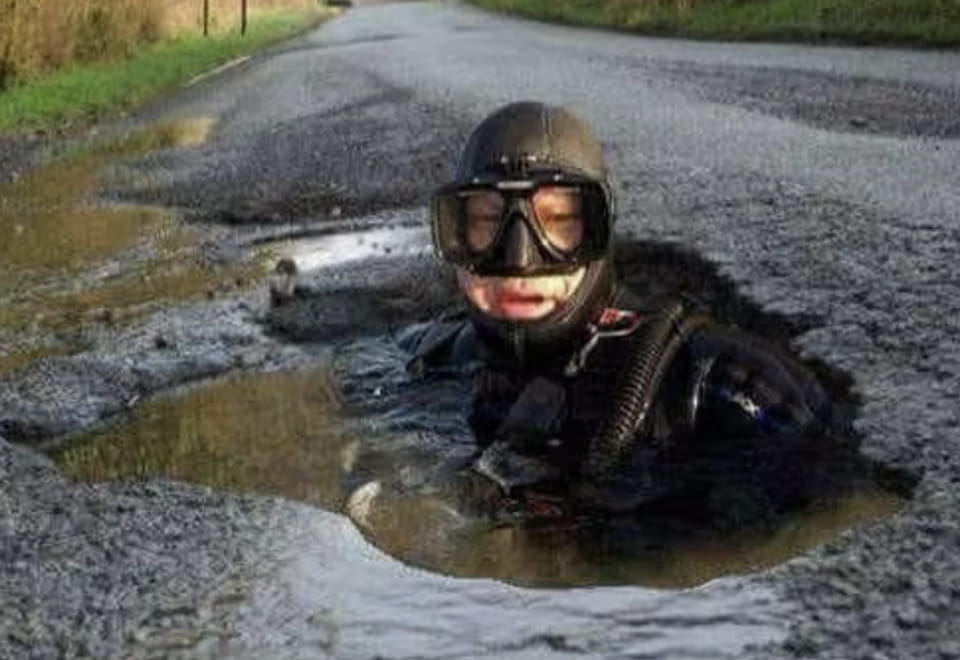 Posters comment: 'Great to see Council engineers out inspecting some of the potholes on the northern end of ....Rd today.'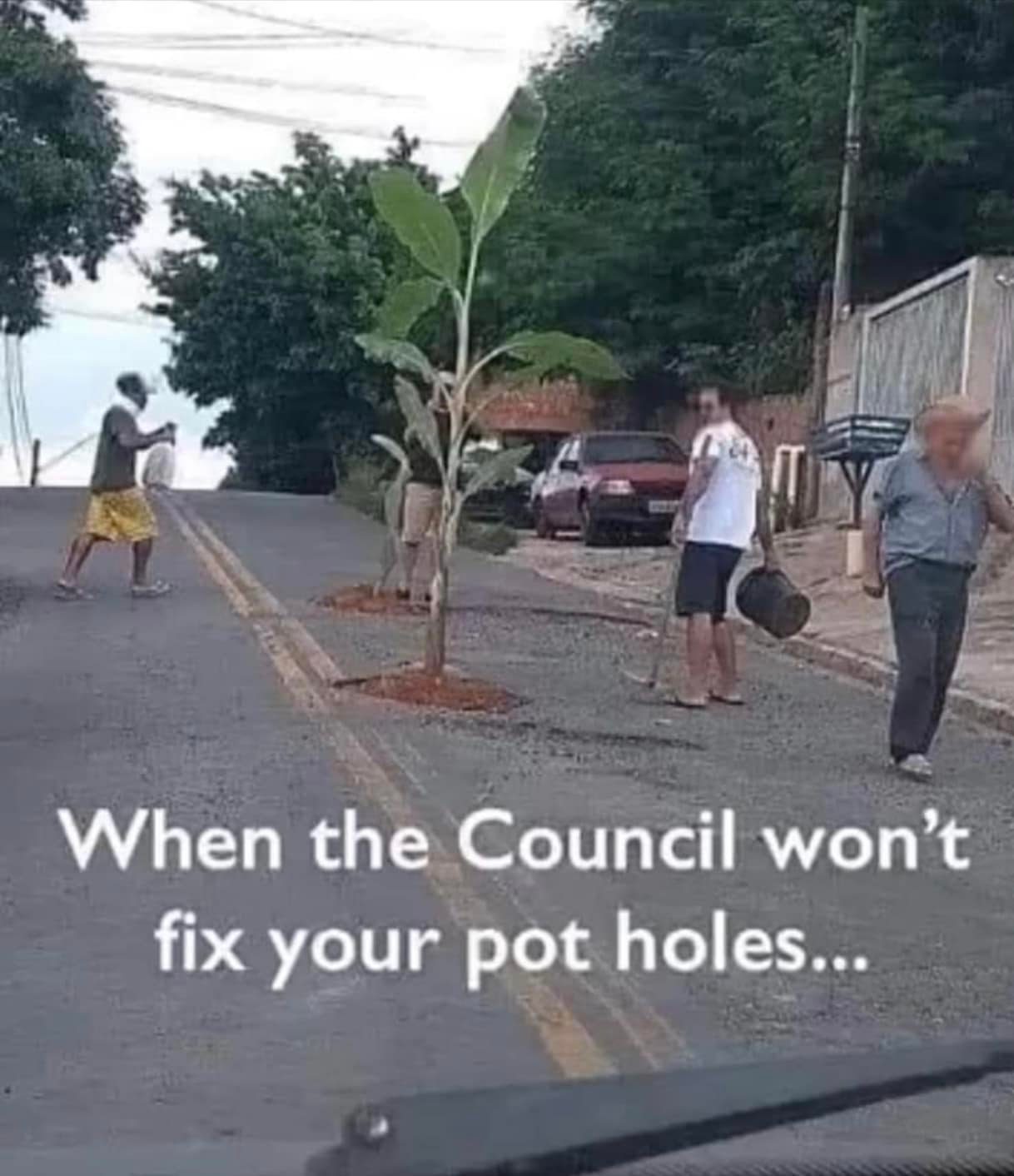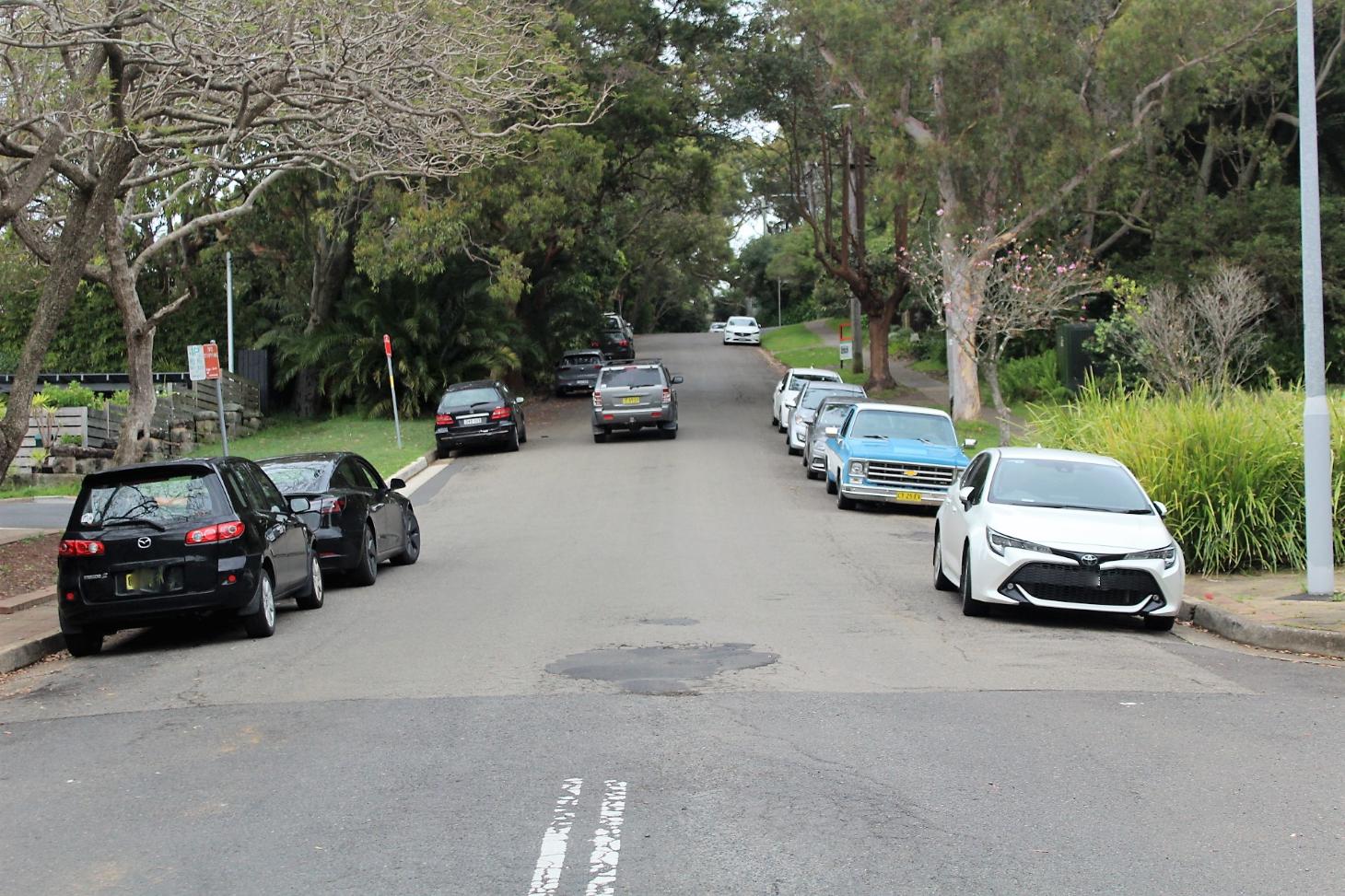 Bellevue avenue, Avalon beach - potholes that have been filled have begun crumbling and disintegrating within weeks of being patched.