June 17 - 23, 2018: Issue 364
Golf Avenue Mona Vale Now A Car Park Due To B-Line Commuter growing Pains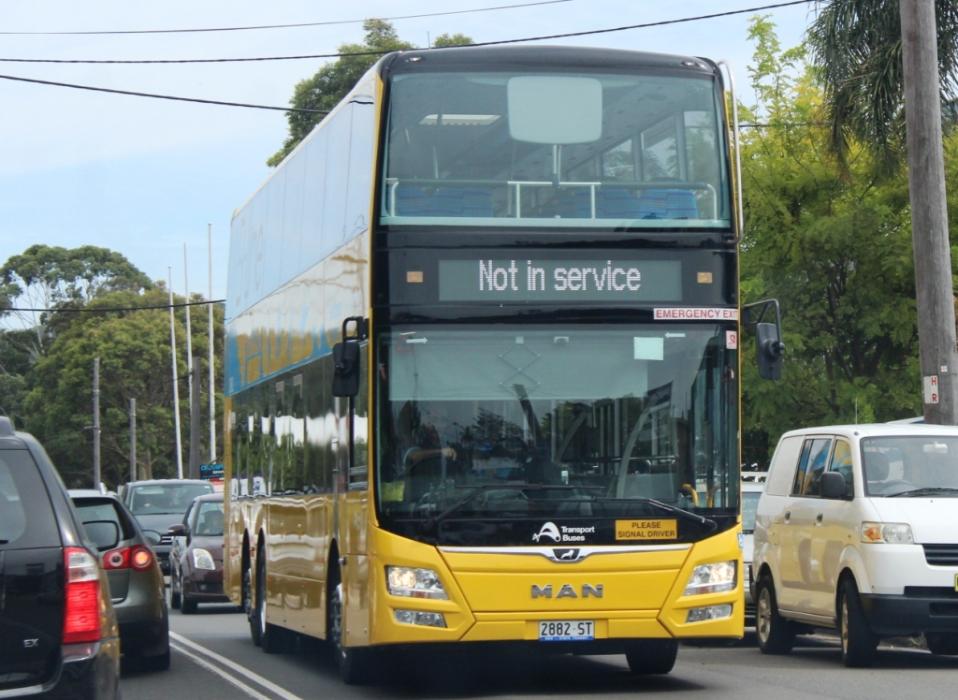 Residents in Golf Avenue Mona Vale and those who access events at Mona Vale Golf Club have been contacting Pittwater Online News since early April regarding the lack of commuter parking for the B-Line in that suburb causing problems.

Since the B-Line bus service commenced practically the entire length of Golf Avenue is now filled with vehicles of B-Line commuters by 7.30 a.m. The Park and Ride car park has been full by 7 a.m.. Some commuters are even parking in the Golf Club car park, which is reserved for club members and function visitors.
Mona Vale Golf Club has 94 car spots on its premises and relies on space being available in Golf Avenue for overflow parking for its members.
The Manager of the Club has advised the impact of commuter parking in Golf Avenue has severely impacted the Club operations. The Club is now starting to lose golfing members because they cannot park in the Club parking area or in Golf Avenue. The Club also relies on holding many promotional and social functions in the Clubhouse to support its operating costs and some of these have been cancelled as well.
To alleviate the problem the golf club has been using some areas on the course itself for extra parking.
While the B-Line commencing at Mona Vale has proved hugely successful for users the impact on residents and businesses has not been so positive. Being able to access shops or services has decreased leading some to openly support the push for the service to be extended to Newport due to the view that there is a 'large car park already in place there'.
Warriewood carpark for the B-Line service, which is not complete as yet, may alleviate the problem when the extra second level is finished although many believe with extra construction works occurring in Warriewood valley, and more slated, supply will never meet demand. Mona Vale will still continue to be attractive to commuters as it allows them to 'grab milk and bread on the way home'.
The ground level of the new Warriewood commuter car park is now open with approximately 180 spaces available to the community. In June, work continues on the car park, including constructing the lift and stairwell for car park access to the second floor when works are complete. Installation of the 'fins' on the façade of the car park continue with works scheduled for completion in July.
The Newport B-Line webpage has been changed this week, advising that; 'The proposed solution to extend B-Line services to Newport will be presented in the Review of Environmental Factors, planned for public display mid-2018.'
Visit; https://yoursay.b-line.transport.nsw.gov.au/newport
Given the recent first decision on a Pittwater matter by the Sydney North Planning Panel regarding a Seniors Housing Development on Crystal Bay (to amend the Pittwater Local Environmental Plan 2014) is that it proceed to a Gateway determination, and recommending atop that that area in Newport be changed from E4* to R2* zoning, the car parking 'jam' on residential streets may also be extended to Newport.
"The panels also act as the relevant planning authority in some decisions when directed by the Minister for Planning or the Greater Sydney Commission, undertake rezoning reviews, and provide advice on planning and development matters when requested." - (New Sydney Planning Panel Chairs Announced 15.01.2018: Departmental Media Release - Department of Planning and Environment)
Night Works are continuing at Mona Vale, Warriewood, Collaroy, Dee Why, Seaforth and Mosman – extending construction hours from 8 or 9pm until 6am at these sites.
Updates are available at: https://yoursay.b-line.transport.nsw.gov.au/night-work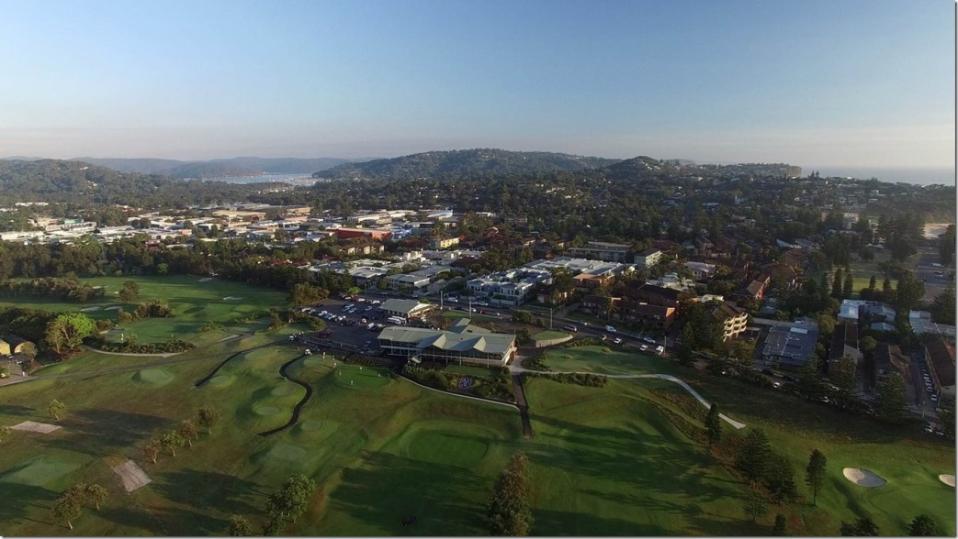 Mona Vale Golf Club drone shot courtesy John Illingsworth.
* Pittwater Local Environmental Plan 2014 under the Environmental Planning and Assessment Act 1979:
Zone R2 Low Density Residential
1 Objectives of zone
• To provide for the housing needs of the community within a low density residential environment.
• To enable other land uses that provide facilities or services to meet the day to day needs of residents.
• To provide for a limited range of other land uses of a low intensity and scale, compatible with surrounding land uses.
2 Permitted without consent
Home businesses; Home occupations
3 Permitted with consent
Bed and breakfast accommodation; Boarding houses; Boat sheds; Building identification signs; Business identification signs; Child care centres; Community facilities; Dual occupancies; Dwelling houses; Environmental protection works; Exhibition homes; Group homes; Health consulting rooms; Home-based child care; Home industries; Jetties; Places of public worship; Respite day care centres; Roads; Secondary dwellings; Veterinary hospitals; Water recreation structures
4 Prohibited
Any development not specified in item 2 or 3
Zone E4 Environmental Living
1 Objectives of zone
• To provide for low-impact residential development in areas with special ecological, scientific or aesthetic values.
• To ensure that residential development does not have an adverse effect on those values.
• To provide for residential development of a low density and scale integrated with the landform and landscape.
• To encourage development that retains and enhances riparian and foreshore vegetation and wildlife corridors.
2 Permitted without consent
Home businesses; Home occupations
3 Permitted with consent
Bed and breakfast accommodation; Boat sheds; Building identification signs; Business identification signs; Child care centres; Community facilities; Dwelling houses; Environmental protection works; Group homes; Health consulting rooms; Home-based child care; Home industries; Jetties; Places of public worship; Respite day care centres; Roads; Secondary dwellings; Water recreation structures
4 Prohibited
Industries; Service stations; Warehouse or distribution centres; Any other development not specified in item 2 or 3