August 8 - 14, 2019: Issue 420
Northern Beaches local wins silver in World Rowing Championships, now heading to Tokyo 2020 Olympics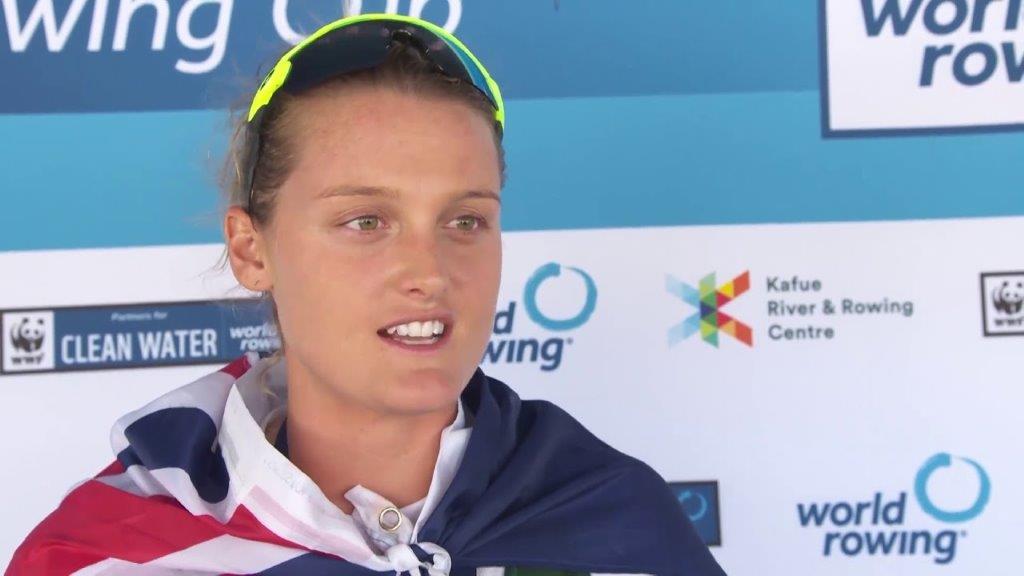 Georgie Rowe has won a silver medal as part of the Australian Rowing Women's Eight crew at last weekend's finals of the 2019 World Rowing Championships, in Linz Ottensheim, Austria and is on her way to the 2020 Tokyo Olympics.
Australia was pipped for the gold by New Zealand. After a fast start where Australia held a tough field for 1500 metres, before NZ just nudged ahead in the last 500 metres to win. Second place has qualified them for Tokyo.
''It has always been a dream of mine to compete at an Olympic Games" said Georgie ''when I was younger, I thought it would be for kayaking.''
''Making the final at the World Rowing Championships was tough. We came second in the heat to the USA, which meant we had to come top two in the repercharge to make the final. After coming second to the Canadians, in the repercharge we made the final."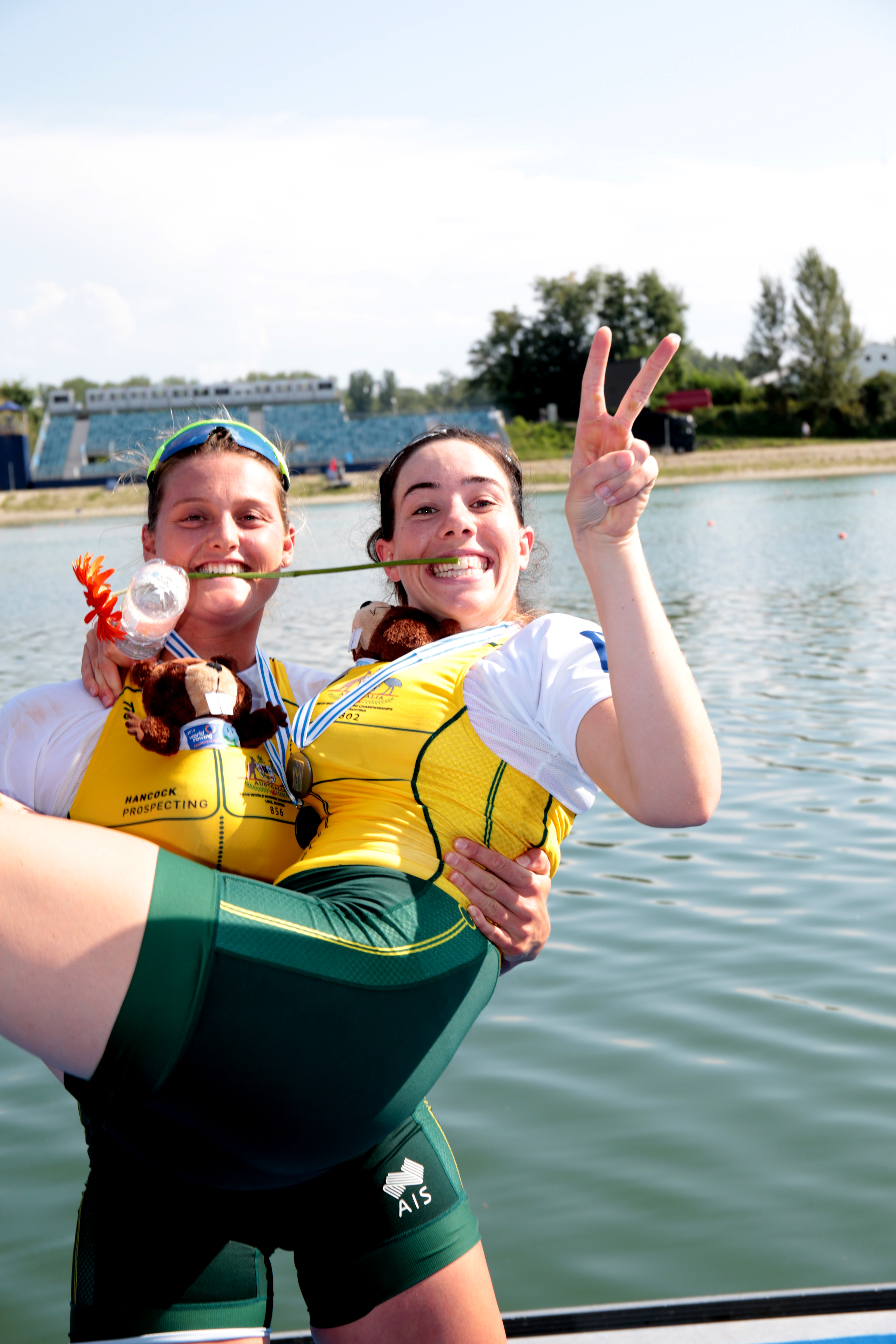 Women's Eight: Georgie Rowe and Molly Goodman - Copyright Rowing Australia

In July the Women's Eight had another Trans-Tasman battle with the New Zealand Eight in their final at World Rowing Cup 3. The Russians were the first to show in the final, but the New Zealand and Australian crews muscled their way through the pack to take first and second place, with the Canadian crew taking third.
Georgina grew up on Sydney's Northern Beaches where she competed in surf boat rowing for her local surf club, Collaroy SLSC.
Her sporting life changed when Mona Vale SLSC boat sweep Ryan Halangahu suggested she should compete in the National Indoor Rowing Championships three years ago.

She transitioned into the world of still water rowing in her early 20's and after a short amount of time was selected to the Australian Rowing Team.
A registered nurse, Georgie Rowe took up still water rowing in May 2017 after having taken part in the Australian Indoor Rowing Championships in 2016 and being crowned a national champion. After winning the National Indoor event, Georgie went to Boston where she came second to Ukranian Olena Buryak in the Crash B 2000m category.
Born on Sydney's Northern Beaches, Georgie is a prolific surfboat rower, along with paddling surf skis and kayaking, she now counts 'flat-water' rowing as her favoured sport.
A call from Rowing Australia and Georgie was starting to think Olympics when she joined UTS Haberfield Rowing Club. As a member of UTS Rowing Club, Rowe's rowing talent was nurtured by Tim McLaren and David Gely, before she was selected to make her Australian Rowing Team debut in 2018, in the Women's Eight for the World Rowing Cups and World Rowing Championships. She went on to win two medals internationally, and then winning the Remenham Challenge Cup at the 2018 Henley Royal Regatta.
This year Georgie and her Women's Eight crew won a gold medal at World Rowing Cup 2 (Poznan, June) and a silver medal at the World Rowing Cup 3 (Rotterdam, July). By virtue this and other strong performances by Australian crews, resulted in Australia being crowned the World Rowing Cup 3 champions, along with the combined table-topping performances of Australia at World Rowing Cup 2 and World Rowing Cup 3 saw the team crowned the 2019 World Rowing Cup Champions.
Her crew followed this up with a silver at the World Rowing Championships in Linz, Austria, where the team qualified for the 2020 Olympic games.
Georgie attended Davidson High School – graduating in 2010, she then completed a Bachelor of Nursing from University of Technology Sydney (2013). She then commenced working at both Delmar Private hospital in Curl Curl and RSL Life Care 'the war vets' in Narrabeen looking after returned service men and women. Georgina still works whilst trying to train and compete internationally.
Between 2009 - 2013 she was at Manly Surf Club competing in surf ski paddling and kayaking, which was her original Olympic dream. Her Aunty - Shelley Oates Wilding was a two times Olympian in kayaking and a big influence and mentor for Georgie as well as her Uncle Guy Wilding who was the national coach. He took her under his wing.
When Georgie realised kayaking wasn't for her ''having far too much fun in the surf club'' she transferred to surf boats, where she quickly realised she had found her real passion. After rowing surf boats at Manly for a year, she transferred to Collaroy. ''Transferring to Collaroy was a great move for me, I made so many wonderful friends and feel at home when I'm there.''
Georgie is a Minerva Star under the Minerva Network initiative, Women supporting Australian women in the business of sport. https://minervanetwork.com.au/about-us
Australia's Women's Eight are Molly Goodman, Jessica Morrison, Annabelle McIntyre, Rosemary Popa, Georgie Rowe, Bronwyn Cox, Jacinta Edmunds, Leah Saunders and coxswain James Rook.
Post-race, stroke of the Women's Eight, Molly Goodman, said: "We were really happy with that race, we've got to go back and train harder again, we want that gold medal in Tokyo. It's awesome to qualify the boat, I can't remember the last time we qualified a Women's Eight directly [and not through the final qualification regatta].

"The plan was get out and get further out, we had a good start and things took care of themselves. It was a shame we couldn't hold it together in that last 500 metres, but the girls in front of me gave it 100 percent, you can't ask for more than that," added Rook.

The 2020 Summer Olympics, officially known as the Games of the XXXII Olympiad, Tokyo 2020, is scheduled to take place from July 24th to August 9th 2020 in Tokyo, Japan, with preliminary events in some sports beginning on 22 July.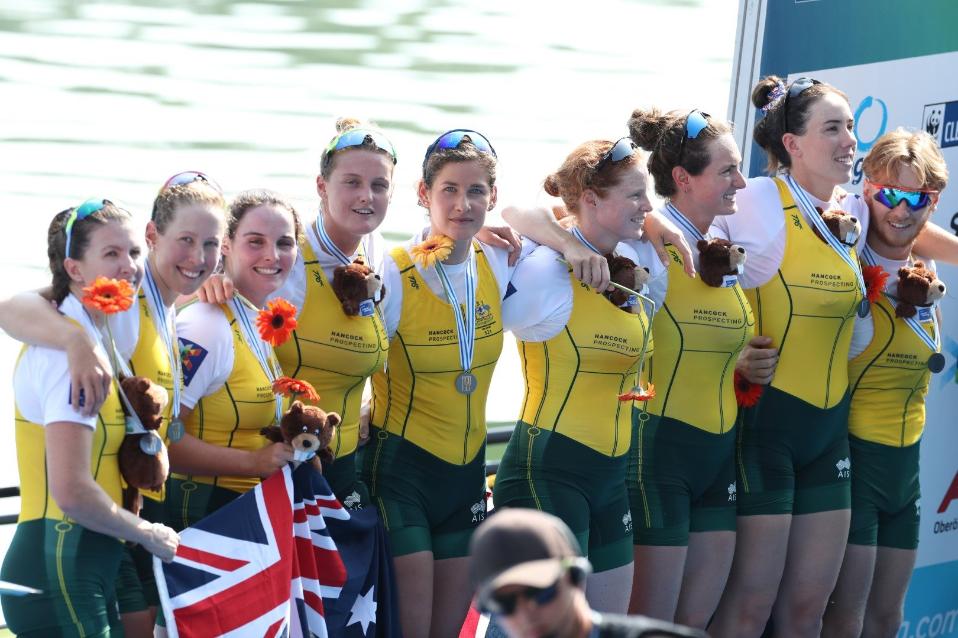 The Women's Eight on the podium - photo Copyright Rowing Australia.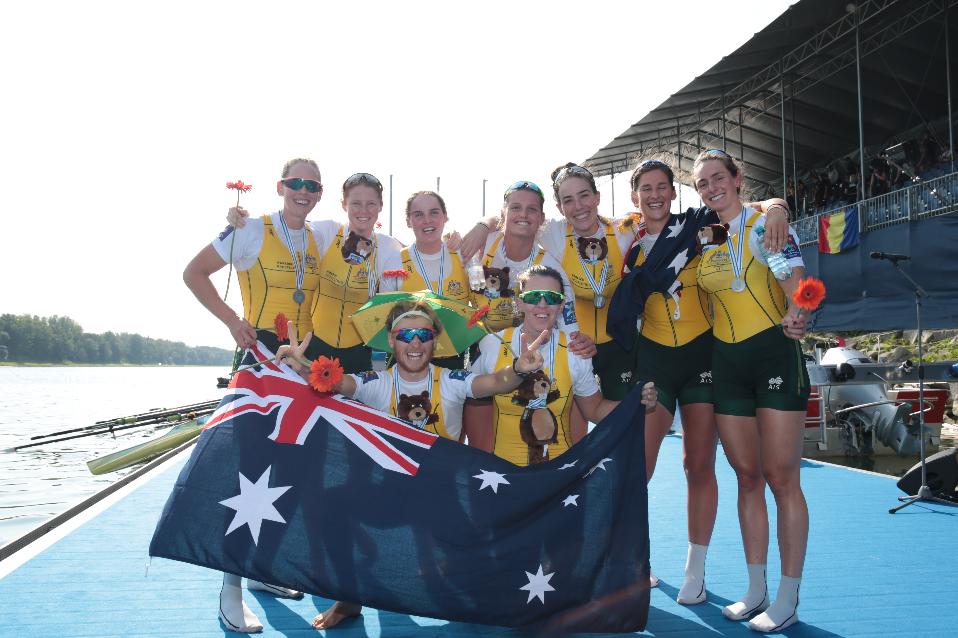 Celebrating with silver medals - Copyright Rowing Australia