September 6 - 12, 2020: Issue 465
Jobs For Life: Gabriella's Career is all panned out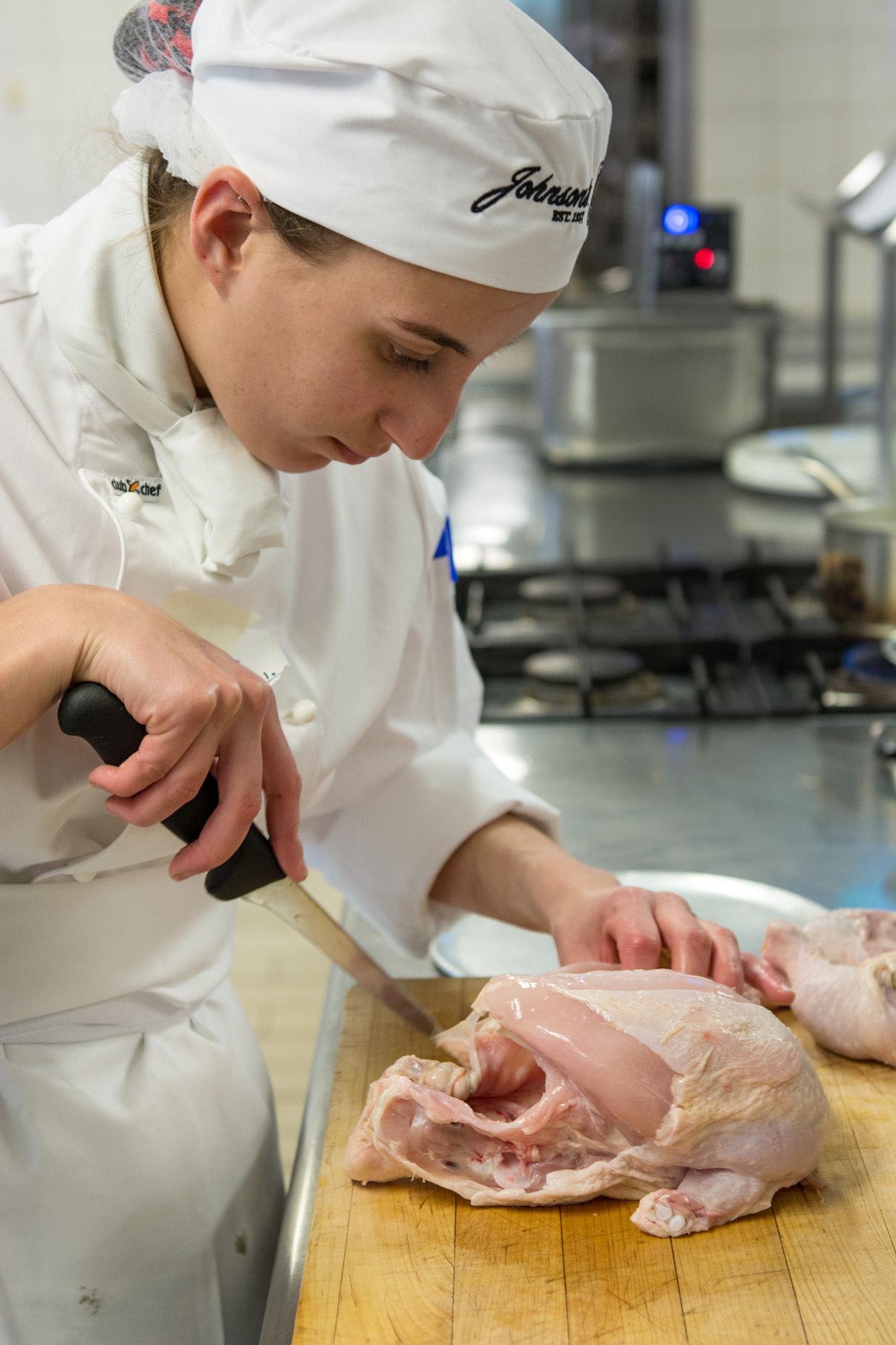 Beacon Hill local Gabriella Bombara first discovered a passion for cooking when she cooked with her grandma as a child. During high school, Gabriella's interest in cooking was piqued in hospitality classes, and when she finished her HSC, Gabriella commenced an apprenticeship with the Hotel Steyne Manly, studying a Certificate III in Commercial Cookery at TAFE NSW Northern Beaches.
During her apprenticeship, Gabriella won the 2019 TAFE NSW Johnson's Club Chef Cookery Challenge, where participants from across the state were organised into teams and tasked with preparing four courses in a limited time frame for a panel of esteemed industry judges.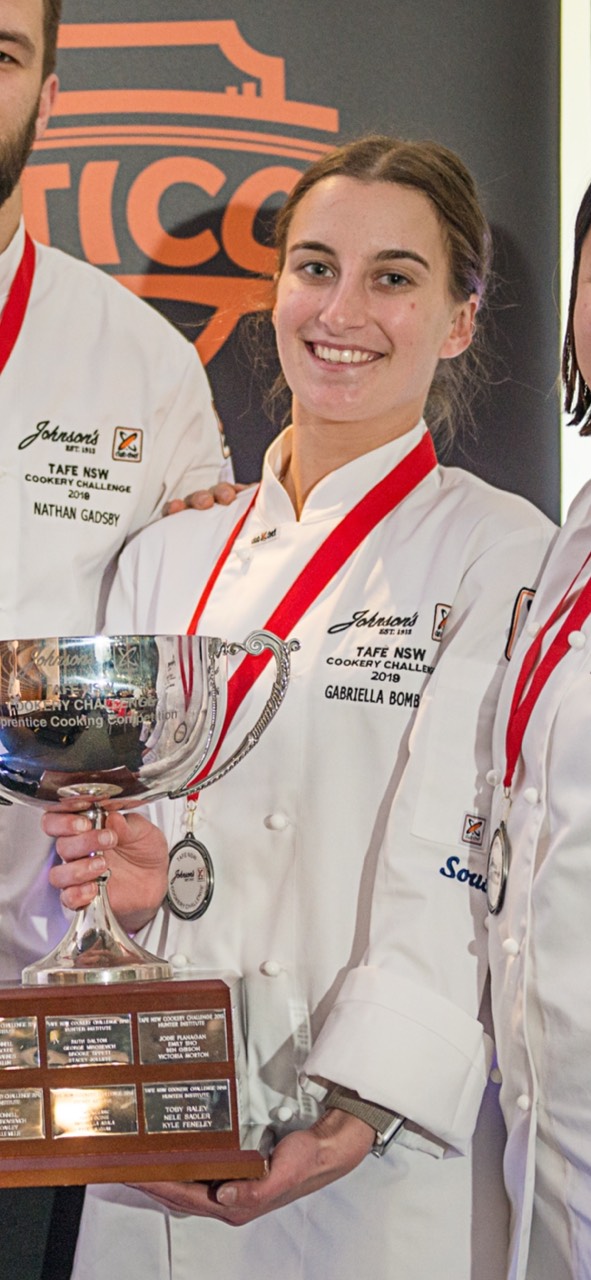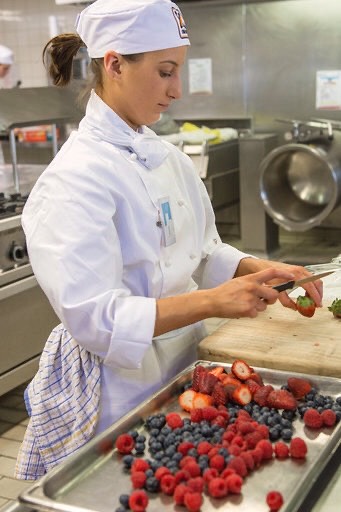 Gabriella completed her apprenticeship at Nomad Surry Hills and has now been employed as a qualified Sous Chef at 4 Pines Truck Bar Brookvale.
"I've learned so much from studying at TAFE NSW. The course is great because it starts with basics and you eventually gain more skills and knowledge like how to create your own menu, which I have found really useful in my job," Gabriella said.
"My TAFE NSW teachers were great in supporting me through my apprenticeship, in competitions, and motivating me to follow my dream career.
"I would encourage anyone with a passion for cooking to enrol in a course at TAFE NSW and give it a go. There are so many places in the industry it could take you, from fine dining to bars and restaurants, there is something in it for everyone.
"I hope to open a café one day incorporating my grandma's recipes, and embedding the social and community element of enjoying food with others into the space."
Rafael Cardoso, Head Chef at 4 Pines Truck Bar said it was valuable that new staff, like Gabriella, could start with some hands-on experience and hit the ground, or in this case kitchen, running.
"Gabby brings great practical skills from her training to the 4 Pines Truck Bar," Mr Cardoso said.
"From preparing meals and helping create our new menus, she is a valued member of our team and provides a great service to our customers."
For more information on studying cookery at TAFE NSW, visit www.tafensw.edu.au or call 131 601.
How To Enrol
Before you can start an apprenticeship, you first need to find an employer in the industry you're interested in that will support you through your studies. You and your employer should contact an Apprenticeship Network Provider (ANP) and tell them you're interested in studying at TAFE NSW.
The ANP will help you and your employer to complete a Training Contract. Once you have a Training Contract, we will help you, your employer and the ANP to complete a Training Plan Proposal. Once you have both these documents, the ANP will lodge them with Training Services NSW, who will provide further advice about next steps.
Find out more: https://www.training.nsw.gov.au/apprenticeships_traineeships/index.html
For further information or assistance, call 131 601.
Find out more about Applying and Enrolling
FEE-FREE* APPRENTICESHIPS
The investment the NSW Government is making in apprenticeships to address skills shortages in NSW. Becoming an apprentice or hiring an apprentice just got 100,000 times easier. That's the number of new apprentices that will have their qualification fees funded by the NSW Government. They've recognised that apprenticeships and skilled tradespeople are the backbone of our state and they are committed to creating a pipeline of skilled Australians to build a better future.
View TAFE NSW apprenticeships and traineeships information.
How Fee-free* Apprenticeships work
The NSW Department of Industry will pay the student fee on behalf of any apprentice who commences their apprenticeship training on or after 1 July 2018.
I'm an apprentice, am I eligible?
If you start your Smart and Skilled apprenticeship training on or after 1 July 2018.
If you start training with your training provider on or after 1 July 2018 you do not have to pay a fee.
TAFE NSW LAUNCHES FIRST VIRTUAL OPEN DAY
September 3, 2020
As the HSC approaches, school leavers across the state are getting ready to take a break from the books to log-on to the inaugural TAFE NSW Virtual Open Day.
The first of its kind, the virtual event will combat social distancing barriers to ensure that prospective students don't miss out on the opportunity to meet TAFE NSW teachers and explore the state-of-the-art facilities on 9 and 10 September.
TAFE NSW Regional General Manager Vicky Mazzeo said that school leavers, and their parents and guardians, will have unprecedented access to teachers from 60 course areas that are available for study across the state.
"The innovative virtual format of this event means that anyone who is considering their career options doesn't need to travel to explore absolutely every opportunity available to them at TAFE NSW.
"COVID-19 has undoubtedly presented challenges for the Class of 2020 and I want to reassure school leavers that the pandemic isn't an obstacle to getting the skills they need to pursue the career of their dreams.
"TAFE NSW is leading the vocational education sector by ensuring that all students continue to have access to training and information in a COVID-safe environment."
Visitors to the event can connect one-on-one with teachers, take 360 tours of facilities, observe practical demonstrations, and access student support service and scholarship information in a virtual exhibition hall.
Ms Mazzeo said that accountants, call centre operators, administration assistants, marketing specialists, and software programmers are forecasted to be in demand over the course of the next twelve months and now is the time to consider the qualifications required to pursue employment opportunities.
"TAFE NSW graduates are in high demand because of the quality of their education and ability to hit the ground running with the job-ready skills that employers are looking for," Ms Mazzeo said.
For further information and to register to attend the TAFE NSW Virtual Open Day visit tafensw.edu.au/open-day