August 8 - 14, 2021: Issue 505

Campaigners Ask Pittwater Councillors For Demerger Poll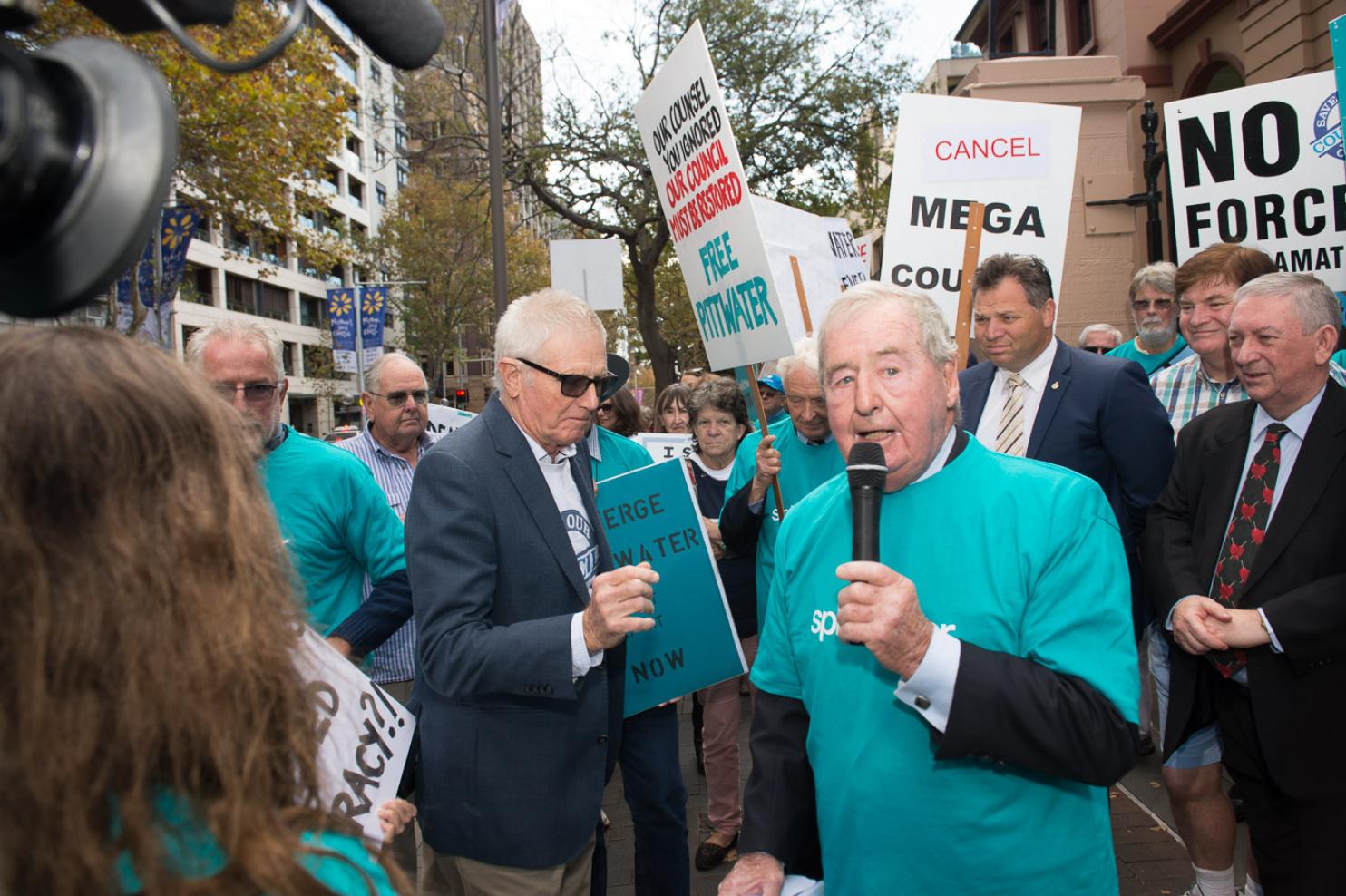 Rally outside NSW Parliament House on the day Protect Pittwater submitted the original petition - photo by Michael Mannington, OAM
August 7, 2021
De-amalgamation campaigners are calling for Pittwater Councillors to put forward a motion at their next meeting for a demerger plebiscite to take place at the forthcoming local government elections.
Protect Pittwater and the Save Our Councils Coalition said today that the December 4 council election provides an opportunity to give all residents a say on whether they want to remain in the amalgamated Northern Beaches Council or not.
Protect Pittwater has recorded numerous problems with the Northern Beaches Council since its merger in 2016 and a recent legal change means that de-amalgamations requested by councils will be funded in full by the NSW government.
"The community's democratic rights were trampled on by the NSW government when it dismissed Pittwater Council and amalgamated it," Protect Pittwater president Bob Grace said.
"A council survey of residents had found 89 per cent of us wanted to keep Pittwater Council.
"However, we were never given a vote on whether or not we wanted to become part of the enormous Northern Beaches Council.
"Now after five years, it's time we're given a chance to have our say.
"So we're calling on Pittwater Ward Councillors Kylie Ferguson, Alex McTaggart and Ian White to put forward a motion at the next NBC meeting for a poll at the upcoming council elections."
The demerger campaigners have asked for responses to their request by Monday (August 9) to allow time for a motion to be put together for the August council meeting.
SOCC vice president Sue Young said members from a number of amalgamated councils across NSW have already voted on notices of motion for demerger plebiscites to be held at the upcoming local government elections - or are preparing to do so.
"Pressure is growing around the state with residents in a number of merged councils calling for polls to de-amalgamate, which should be their democratic right," Ms Young said.
A motion was carried at Inner West Council in May and a vote last month for a poll to de-amalgamate Bayside Council was lost by only one vote.
Councillors at the Snowy Monaro Regional Council last month were deadlocked five - five on a demerger motion, which was resolved when their mayor used his casting vote to sink the proposal.
Grantley Ingram, president of one of the region's active de-amalgamation groups Save Bombala, said the community was gobsmacked that its Mayor Peter Beer, used his casting vote to deny the community the opportunity to vote on the demerger.
"We have the Councillors split right down the middle, so it is very clear that there is significant support for a popular poll to be held at the same time as the local government elections," Mr Ingram said in a statement.
The NSW Parliament passed an amendment to the Local Government Act in May that includes the provision that any councils merged in 2016 have 10 years to initiate a de-amalgamation by submitting a business case to the government.
The government would then be required to cover the full costs of a demerger.
NSW Local Government Minister Shelley Hancock announced last month that the boundaries of Snowy Valleys Council and Cootamundra-Gundagai Regional Council would remain in place.
The decision followed assessments by the independently established Boundaries Commission into the proposals from the two separately amalgamated councils, which presented its reports into the mergers to the government in February.
However, the commission itself in the case of Snowy Valleys recommended the demerger should go ahead - with three commissioners for and one dissenting.
Mrs Hancock at the same time announced an independent statutory review into the Local Government Boundaries Commission.
The review would examine the effectiveness of the membership composition, functions and processes of the commission, the minister said.
Some experts are now declaring that de-amalgamations of NSW councils are inevitable. A recent Northern Beaches Radio interview with local government specialist, Associate Professor Joseph Drew, from the University of Technology Sydney Institute for Public Policy, discussed evaluations of the outcomes of NSW council amalgamations against their stated objectives that have in many cases have fallen well short of the rhetoric and caused significant new problems.
Mr Grace and Ms Young were both members of Pittwater Council at the time of its amalgamation in May 2016, and have fought for council demergers since then.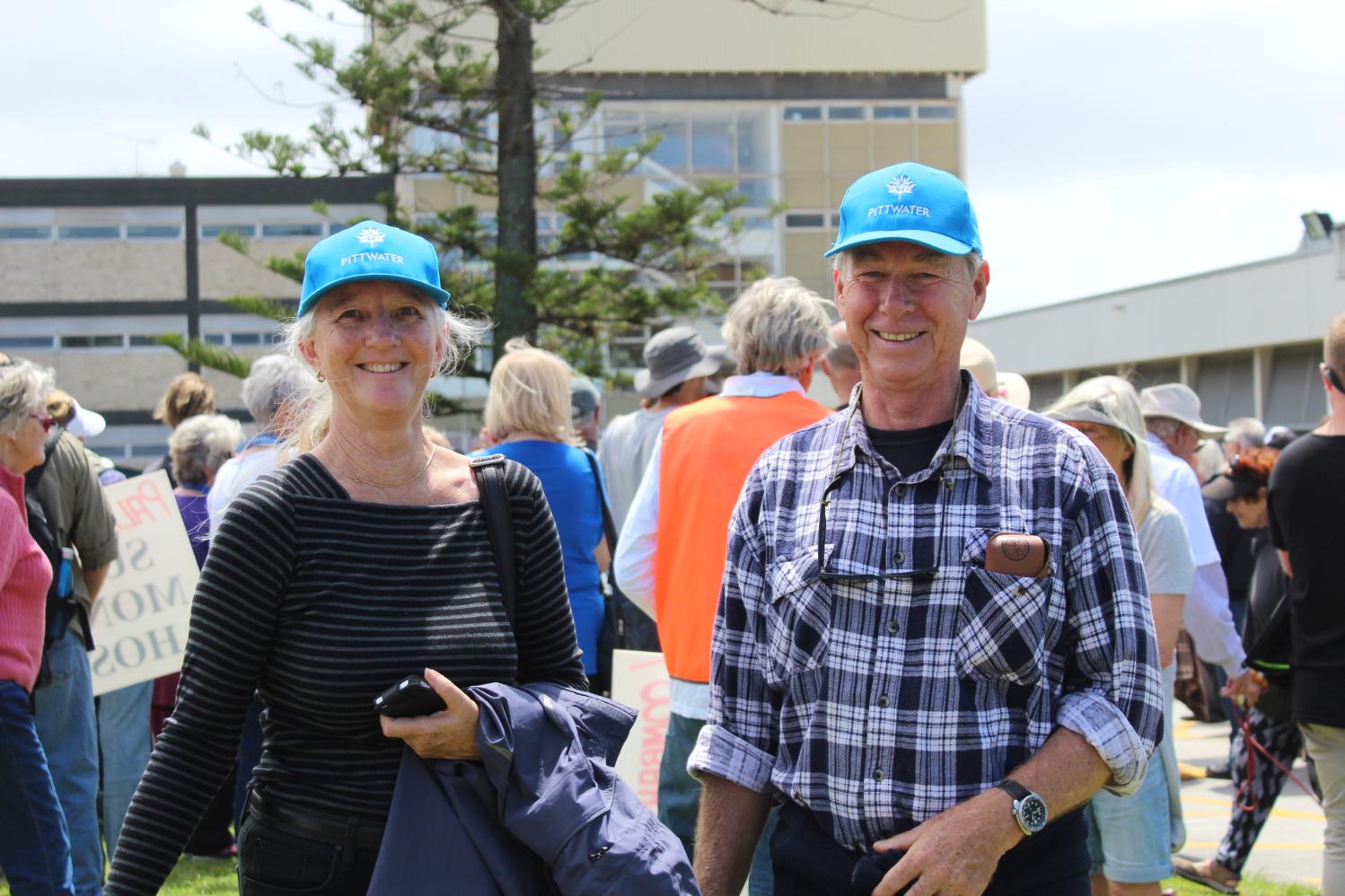 Sue and Tony Young at the Save Mona Vale Hospital Rally of October 14, 2018 - photo by A J Guesdon.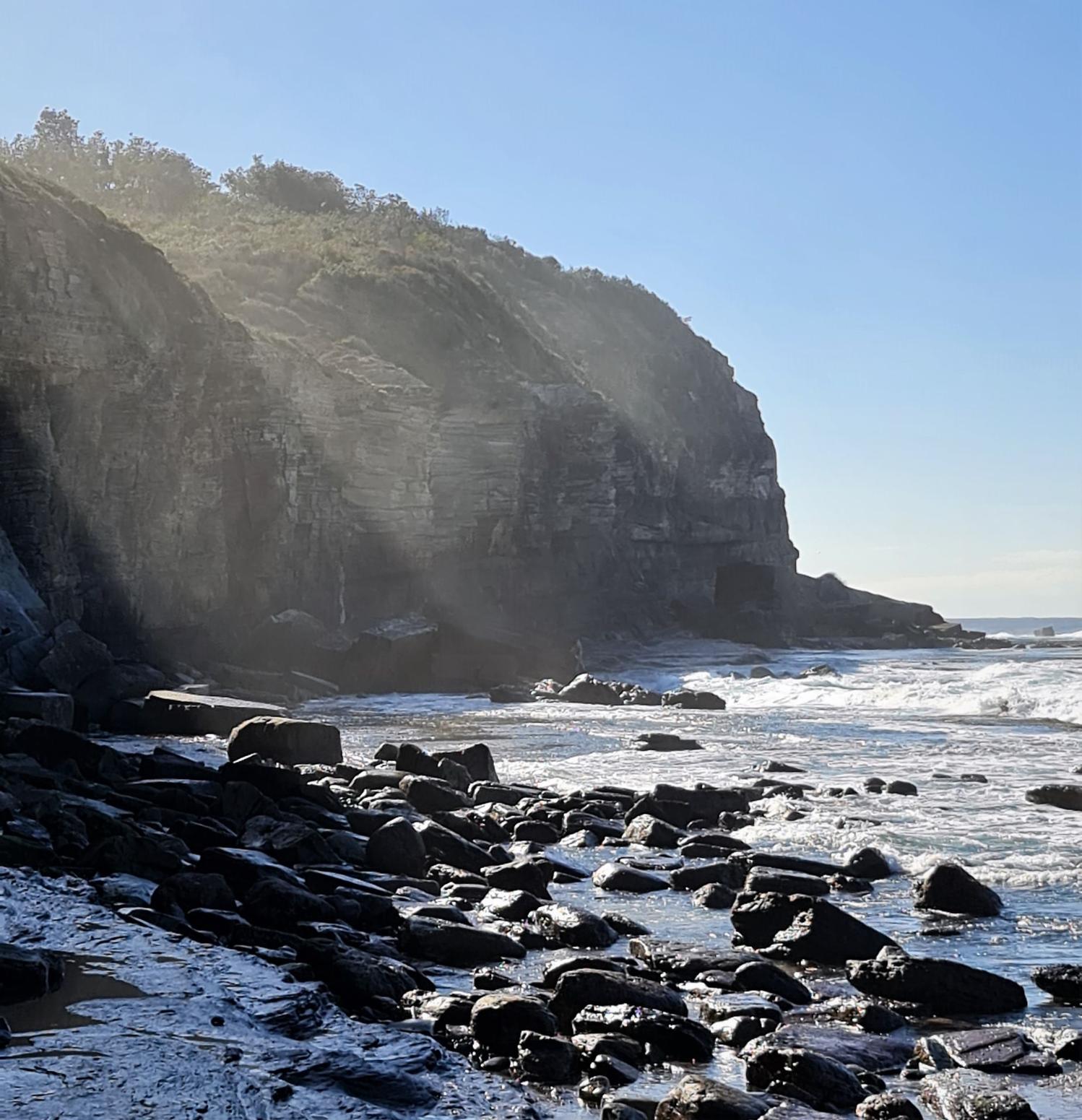 Turimetta Cliffs Sun Haze - photo by Joe Mills, Winter 2021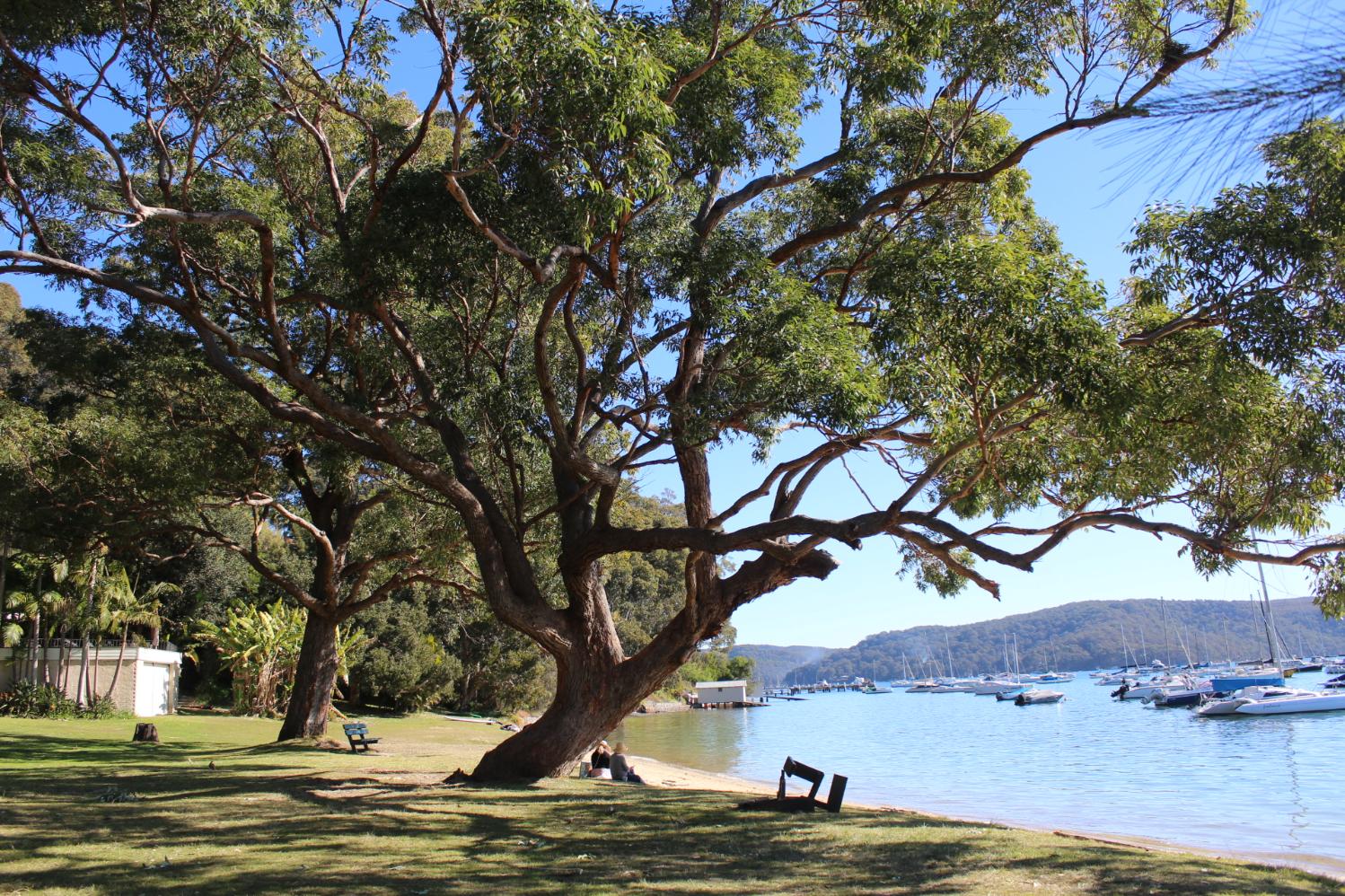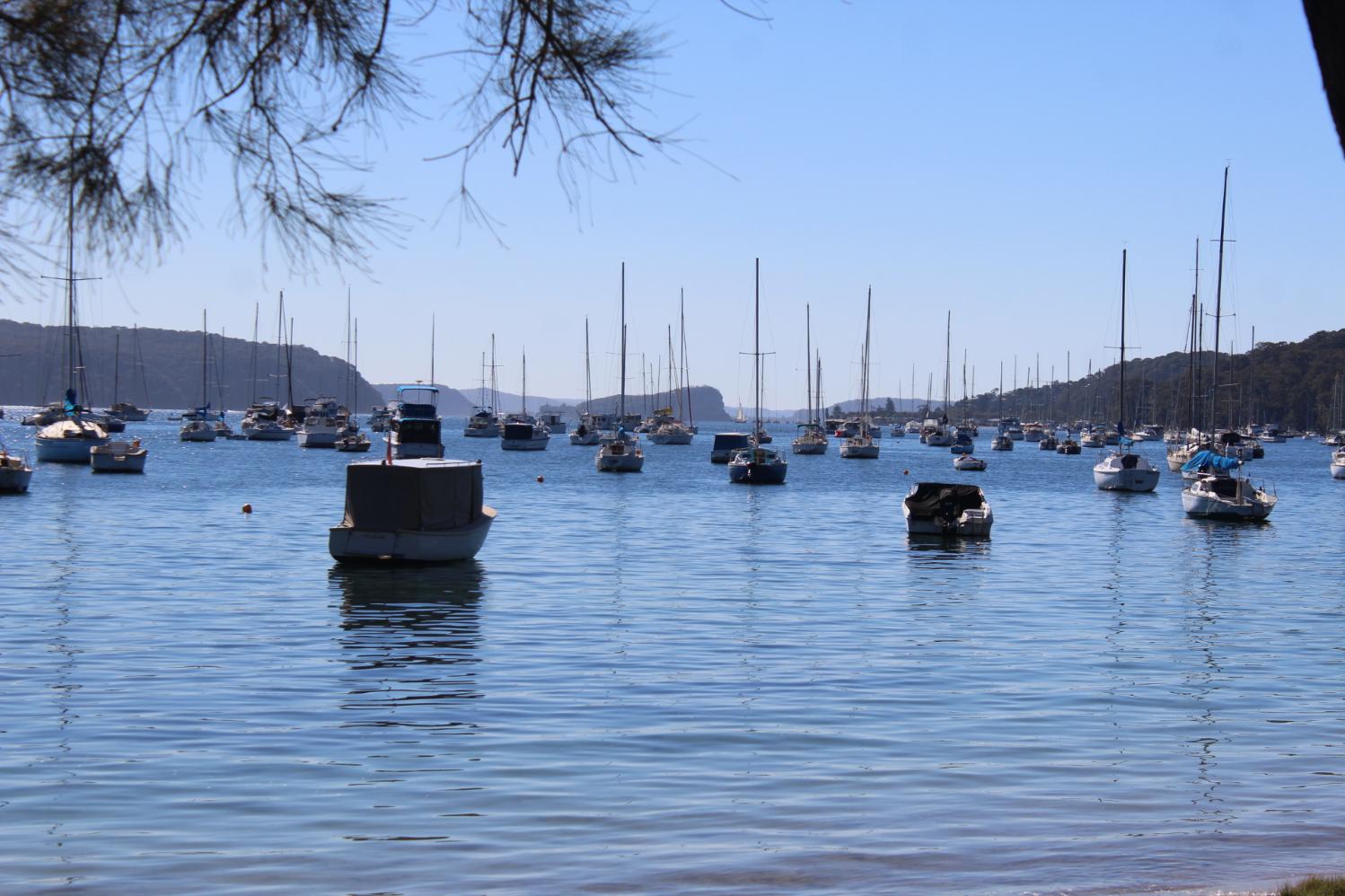 Past Features Archives (pre 2014)
Pittwater Online News was selected for preservation by the State Library of New South Wales and National Library of Australia. This title is scheduled to be re-archived regularly.
Archived Issues (2014 on) may be accessed here: pandora.nla.gov.au/tep/143700