June 13 - 19, 2021: Issue 498

Village Big Band To Make BIG Sounds With Sam Shaw For Soibada This Coming Saturday Night At The Bowlo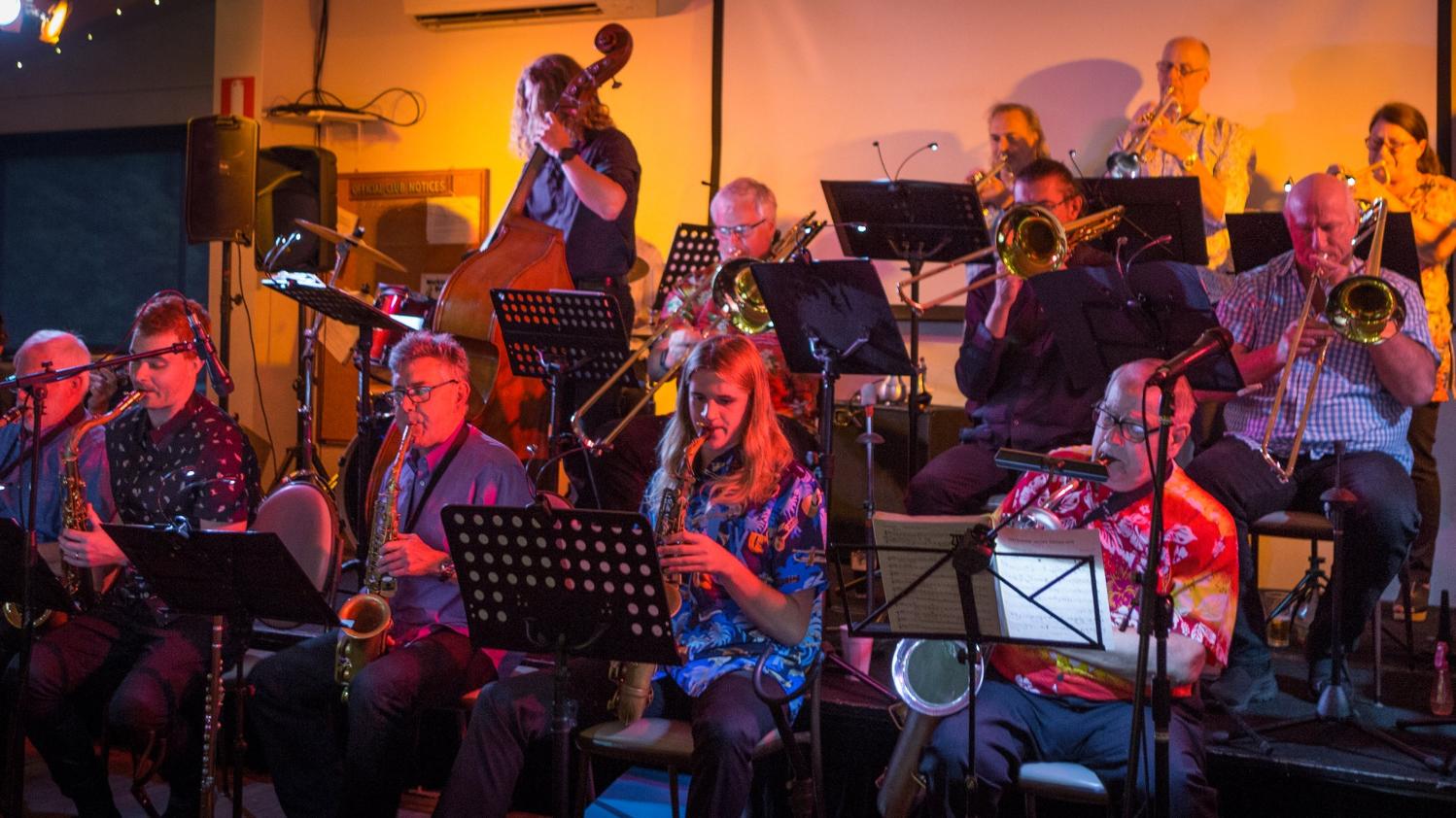 Throughout 2020 the Friends of Soibada could hold no fundraising event to continue supporting their projects in Timor Leste.
Chair of the Friends of Soibada, Tamara Sloper Harding explained this week, ''All we could do is put up a fundraiser page which, fortunately, people donated generously to, but we're still 8 thousand dollars short in meeting our current building commitments and then, atop that and Timor Leste being in lockdown, in March 2020, there was flooding in the capital which affected more than 1,500 households and caused significant infrastructure damage in Dili and surrounding districts.''
These have recurred again in April this year with more by dreadful flooding and landslides. This time over 8000 people are reported to have been left homeless, without food, medical supplies, shelter, clothing and are extremely vulnerable.
Religious organisations, Government buildings, schools are being used to house them. The government is providing humanitarian assistance to those affected, with the support of the community and NGOs. An active Covid community transmission outbreak in Timor-Leste had the country in complete lockdown when the floods occurred, an additional risk for first line responders and threat to community health.
''A shipping container has been sent in with replacements of what has been lost,'' Tamara said, ''It's on its way now. We would achieve nothing without the incredible volunteers we have helping us. Peter Randazzo is responsible for the water tanks, guttering and washing machine at the maternity clinic in Soibada. Even now back in Australia he continues to help and drove a truck to Melbourne in April with our donations for Soibada - reconditioned computers, blankets made by our own Soibada knitters, there was just an amazing response from residents.''
Friends of Soibada are also helping to build and restore educational facilities in the village and Tamara has extended the close date fore the fundraiser page.
''By employing and paying local builders to do this work, we're not only providing a permanent facility, we're helping local families through them earning an income. The construction of a Training Centre for Arts, Craft and Culture will not only provide a much-needed learning environment. It will provide jobs for the locals during construction, and the running of training programs. The skills learnt in the centre will provide business opportunities in the burgeoning tourism industry. It will empower the local community to work, train, feed and educate their families.''
''We are funding the construction of classrooms in the training centre and educational facilities, jobs during the building phase, families livelihoods, jobs on completion, and through these career-building education which leads to a financially independent community.''
When residents in Avalon Beach heard of the floods and realised PFOS could not do any live fundraisers last year, they wanted to do something more.
Kayla Visser, one of the musicians who plays with The Village Big Band, spoke to Tamara about the possibility of ding a concert now that events can go ahead again.
Local songstress Samantha Shaw, denied a chance to do another Songs for Soibada in 2020, and who has wanted to sing with The Big Band for quite some time, also jumped at the chance to do more for our sister village, and so the community in Avalon is coming together to the sounds of the Village Big Band to raise funds for our sister village Soibada in Timor Leste on Saturday June 19th at Avalon Bowling Club.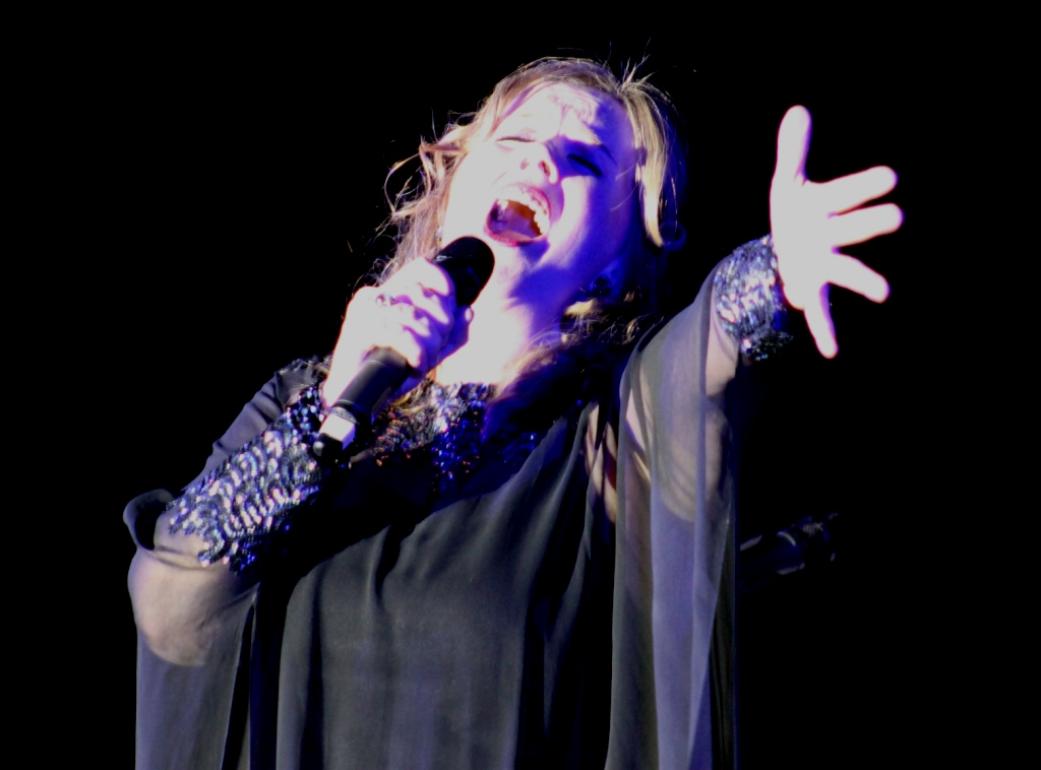 In full voice at
Songs for Soibada III
- 2013 - Sam was organiser of one of the best SFS concerts ever. Picture by A J Guesdon.
Isabella Coffey:

Fundraising For The Amazon Shelter In Peru - Buy A Sloodie!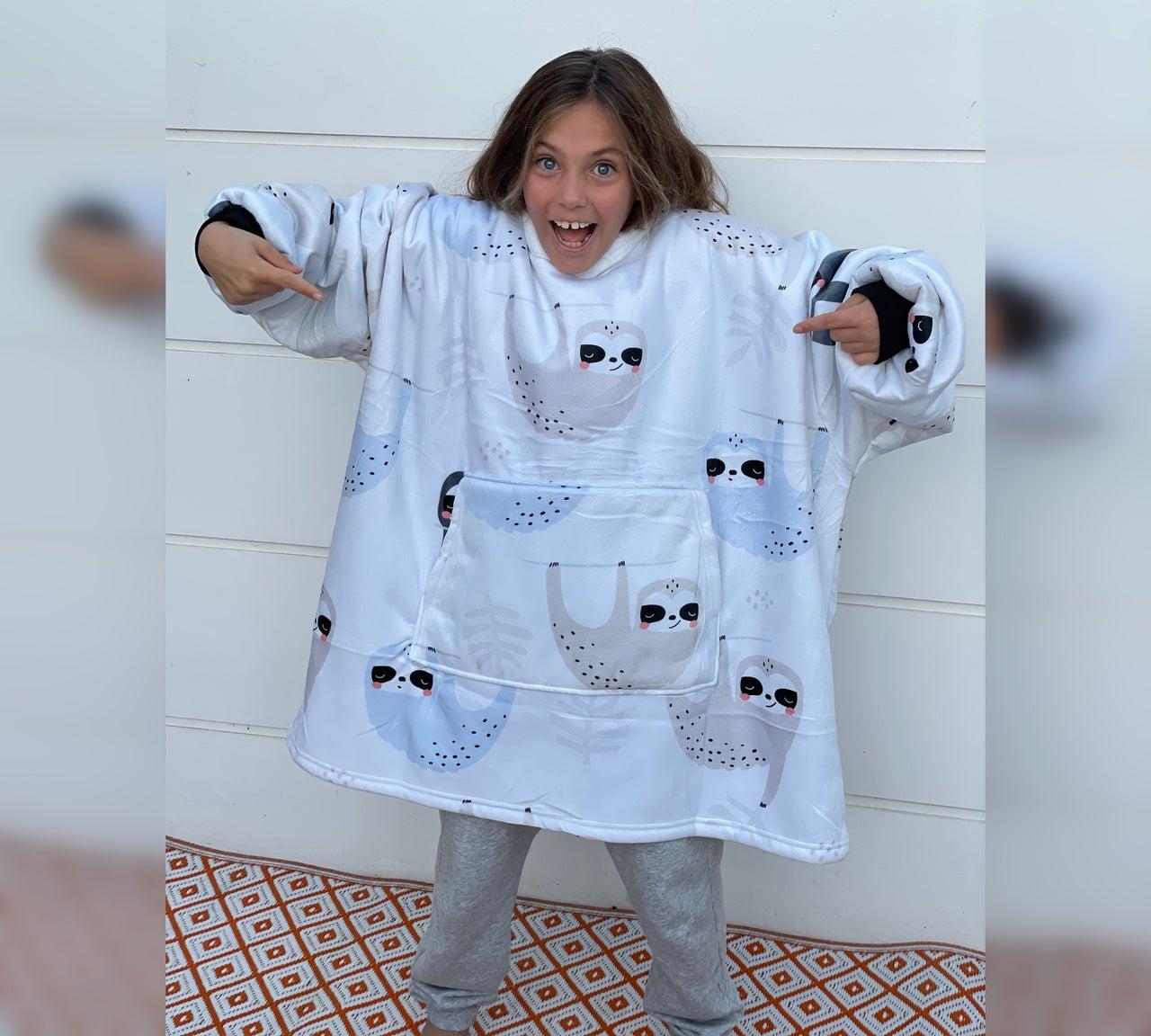 Issy modelling a sloodie.
Isabella is raising money for an animal rescue centre in Peru, 'Amazon Shelter'.
She has had a stall at Lionel Watts on soccer Saturday morning where she is selling Sloth Hooded Blankets (or, 'sloodies' as she calls them - great to keep warm while the current snow winds are blowing) as well as some other gifts and toys.
There is also an online site too at amazonissy.square.site/s/shop
Her dad Simon and mum Julia can arrange delivery to the immediate area or put it in the mail for you too; just click on either 'shipping' or 'pickup' if you are a Belrose local. You will then receive an email
If you don't want a 'sloodie' you can get a sloth pencil case (or use it as a make-up bag), sloth purse, a glow key ring, simple dimple fidget spinner or even just make a donation.
Soon you will be able to buy a cuddly plush sloth or even a plush llama.
There's some insights into the Amazon Shelter further down this page, but first, let's hear from Isabella herself:
Hi, my name is Isabella Coffey, I am ten years old and I visited Amazon Shelter in 2019 when we visited Peru and the Amazonian rainforest. Magali, the owner, showed us around her rehabilitation centre and we saw first-hand the amazing work that they do to save animals.
Due to logging and deforestation, many animals are captured, mistreated, or sold in the pet trade. Some of the monkeys have been burnt on badly insulated electrical cables, some of the birds have had their wings clipped and can't be released until they have grown back.
Magali's mission is to protect and rehabilitate all animals that come into her care and to successfully reintroduce them back into the forest. There is a lot of work, caring for and feeding all of the animals.
My favourite animal was a cute baby sloth whose mother had died and Magali was hand raising it.
Not only does the shelter do amazing work, Magali inspires other people to think of the Amazonian wildlife as something to protect and value. In this way, one person's dedication and service can really have a huge impact.
Amazon Shelter simply could not survive without donations and volunteers. They suffered a really bad year in 2020 when volunteers could not come to help due to Covid, then in February this year they got completely flooded and could only travel by canoe, nearly ran out of food for the animals and had to rebuild lots of shelters.
They really need more help!
So I decided to set up an online shop selling some gifts and toys which I thought I would like myself - hopefully you know someone who would like them too. All the profits from the sales go to support Amazon Shelter.
Council To Showcase Local Acts On Make Music Day + Creative Open Weekends Scheduled For Arts In August To Follow On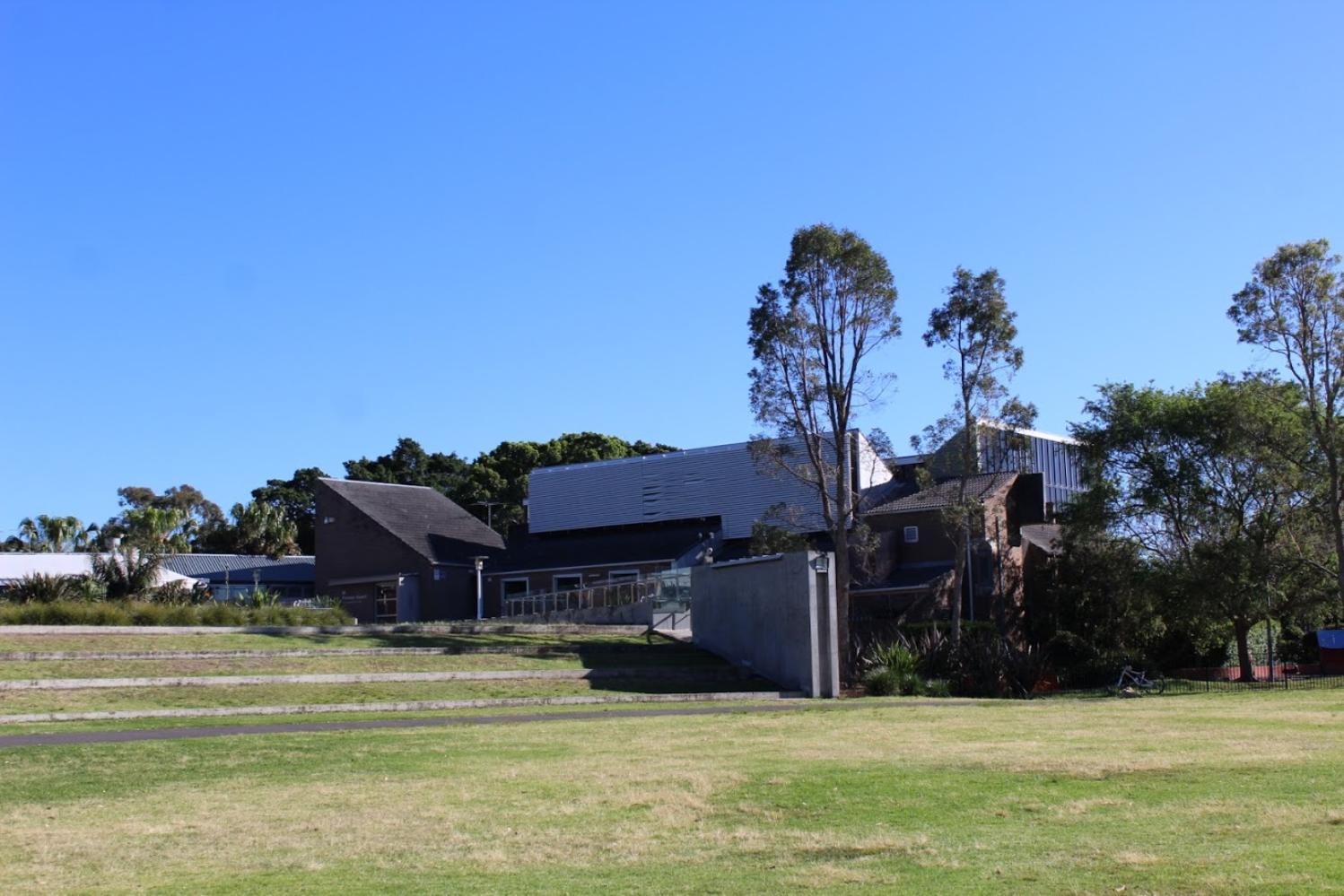 Mona Vale's Village Park - the venue for one of four locations where there will be music, music, music on Sunday June 20th, 2021. AJG photo
June 9, 2021
Council has been named among the six grant recipients that will receive a share of $90,000 in funding from the NSW Government to stage free live music events throughout the state as part of the annual global event, Make Music Day.
Minister for Planning and Public Spaces Rob Stokes congratulated the successful funding recipients who will each receive $15,000 which can be used to help fund live music events.
"On June 20 and 21, public spaces across the state will come alive, showcasing great local talent with live performances," Mr Stokes said.
"We know that the live music industry was one of the hardest hit during the pandemic and we're keen to support them by using our public spaces for this series of free performances."
The successful applicants are:
Northern Beaches Council

- 50 musicians performing 45-minute sets across four locations including the Manly Corso, Berry Markets at Narrabeen Lagoon and Mona Vale Village Park and Dee Why Town Centre.

City of Parramatta Council and Sydney Olympic Park Authority

- events in multiple public spaces including Parramatta Square, Cathy Freeman Park, Jacaranda Square, The Abattoir Heritage Precinct,

Epping Railway Station

and more, featuring 30 acts from Western Sydney's live music scene;

Yours and Owls Event

- Wollongong's Globe Lane will be transformed to present Full Set Fest, to showcase grassroots and promising artists in the Illawarra;

Lisa Farrawell

- in a First Nations-led initiative, local musicians will perform live on an outdoor stage for the Crescent Head community;

Blacklight Collective

- for a one-day pop-up program in Coffs Harbour featuring dozens of local artists performing electronica, contemporary, Indian classical, percussion, jazz and more; and

Leeton Shire Council

– for two acts including a soul, afrobeat and electronic artists to the Leeton Skate Park.
Minister for the Arts Don Harwin said the funding was a fantastic opportunity to support local artists after the music sector was hit hard by COVID-19.
"Make Music Day recognises the joy that music brings to our lives," Mr Harwin said.
"We are proud to invest in this initiative which celebrates our local musicians and enables them to showcase their talents and share their sounds as part of this free world-wide music extravaganza."
On Sunday June 20th from 10am – 4pm, Council is celebrating by providing free music in four of our Town and Village Centres. Dee Why, Narrabeen, Mona Vale and Manly.
Council are working with a range of musicians across these four locations as a celebration and support to our local musicians and will draw from a big pool of young local talent to professional musicians..
These will include 24 live music acts across the four town centres supported by professional sound producers – six per location.
The four locations are:
The John Speight Stage, Manly Corso
Meriton Square, Dee Why
Berry Reserve, Narrabeen
Mona Vale Village Park, Mona Vale
Mayor Michael Regan said this week, "There is nothing like music to lift the spirits and draw people together.
"We are really excited that Make Music Day 2021 is coming to the Northern Beaches as part of the Festival of Place. Our town centres have been hit hard by the COVID lockdowns over the last year and we are constantly looking for opportunities to safely reactivate public spaces supporting our community, local musicians and local businesses alike.
"I encourage people to come along to their town centres to enjoy and celebrate local talent.
"We are grateful to the NSW Government for funding support for these events, which directly assists local musicians."
Make Music Day is part of the NSW Government's annual Festival of Place, which is a rolling program that highlights the importance and beauty of great public spaces and was introduced in response to the COVID-19 pandemic.
For more information on Make Music Day 2021, visit: dpie.nsw.gov.au/premiers-priorities/great-public-spaces/festival-of-place/make-music-day-2021
To follow on from Make Music Day Council has announced it will present Arts in August, a month-long showcase of the creativity of the Northern Beaches region from 6 – 22 August 2021.
Comprising the inaugural Environmental Art and Design Prize presented across three arts venues, and two Creative Open weekends, Arts in August will feature open studios, a diverse range of cultural events, artist-led tours and live performances.
As part of the Festival, the two Creative Open weekends presented on 14 – 15 August and 21 – 22 August will see local designers, makers, musicians and creative businesses open their doors to visitors to experience the abundance of creativity of our communities. The weekends will act as an arts trail to see the artists and businesses in situ, learn about their industry and witness first-hand their skills and the creation of their work.
Mayor Michael Regan said: "The Northern Beaches has an incredibly vibrant creative and cultural sector, and Arts in August offers us all a chance for a behind the scenes look into this talent.
"More than 13,207 or 8.5% of our employed residents work in the field, which is the second largest number of jobs in NSW in specialised design service and arts education and the third largest number of jobs in NSW in architectural services, creative artists, musicians, writers and performers."
The all-new Environmental Art & Design Prize will be presented across three venues of Manly Art Gallery & Museum, Creative Space North Curl Curl and Mona Vale Creative Pop Up Gallery, from 6 – 22 August. The exhibition will feature finalist works by artists and designers who have a keen interest and focus on the natural world, environmental renewal, regeneration and the circular economy in their work.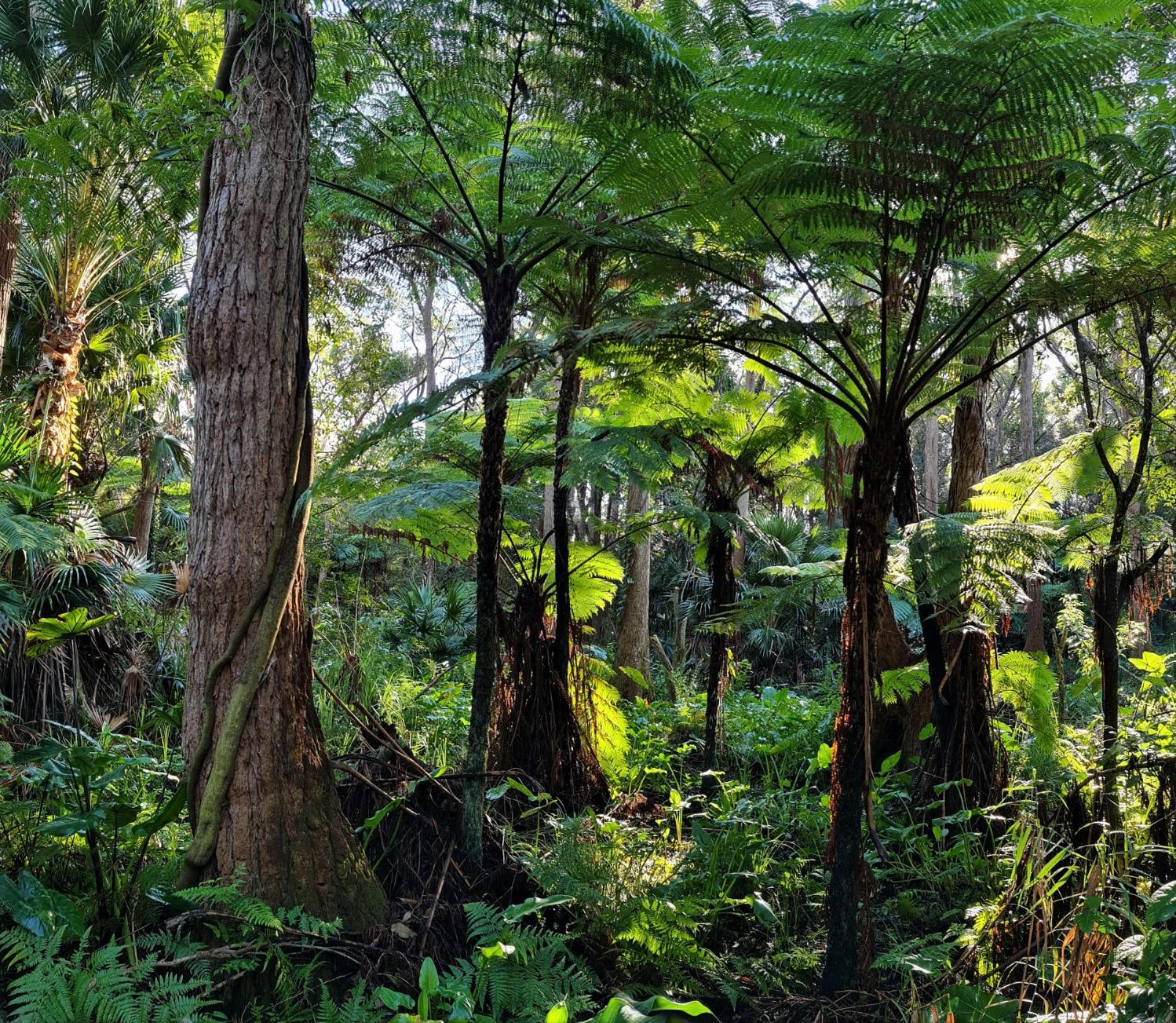 No. This is not Cape Tribulation Cairns QLD, but our own Warriewood Wetlands - where we live. They are so lush at the moment with recent good rains and sunshine.
Photo by Joe Mills, June 2021
Past Features Archives (pre 2014)
Pittwater Online News was selected for preservation by the State Library of New South Wales and National Library of Australia. This title is scheduled to be re-archived regularly.
Archived Issues (2014 on) may be accessed here: pandora.nla.gov.au/tep/143700