August 18 - 24, 2019: Issue 417

Warringah Rats Are Off To The BIG DANCE In The 2019 Grand Final
Saturday August 17th, 2019

The Warringah Rugby Club has won a place in the Shute Shield Grand Final next weekend against Sydney University.
Final score for Rats V. Eastwood: 22-15.
Making three consecutive Grand Finals is no mean feat but your support is definitely needed out at BankWest Stadium next Saturday. Buy your tickets online
HERE
Well played gentlemen!
Photo: Rising Sun Photography Sydney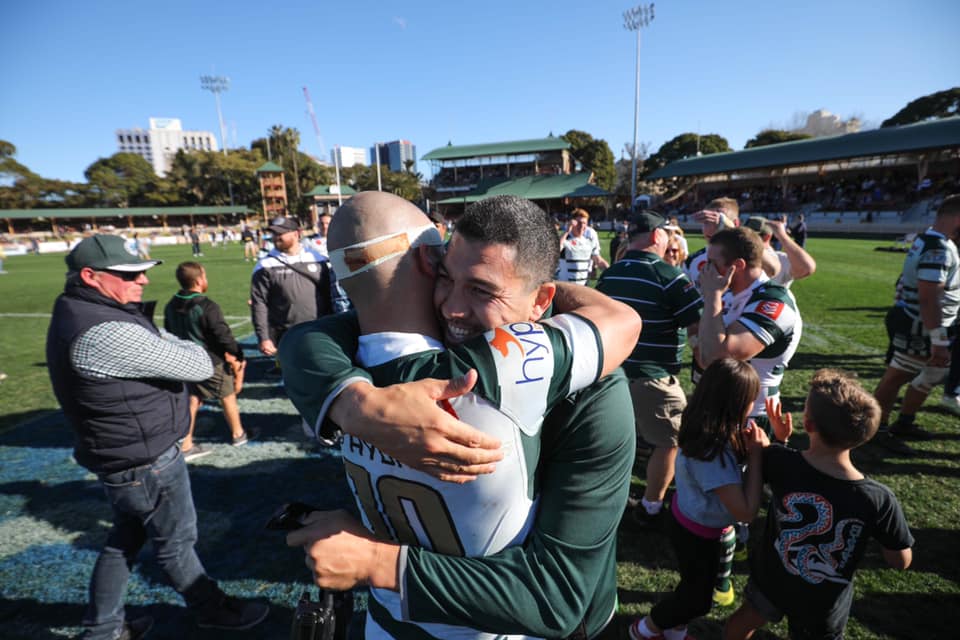 Lobbyists
Push To Excise Family Friendly Internationally Loved

Tourist

Beach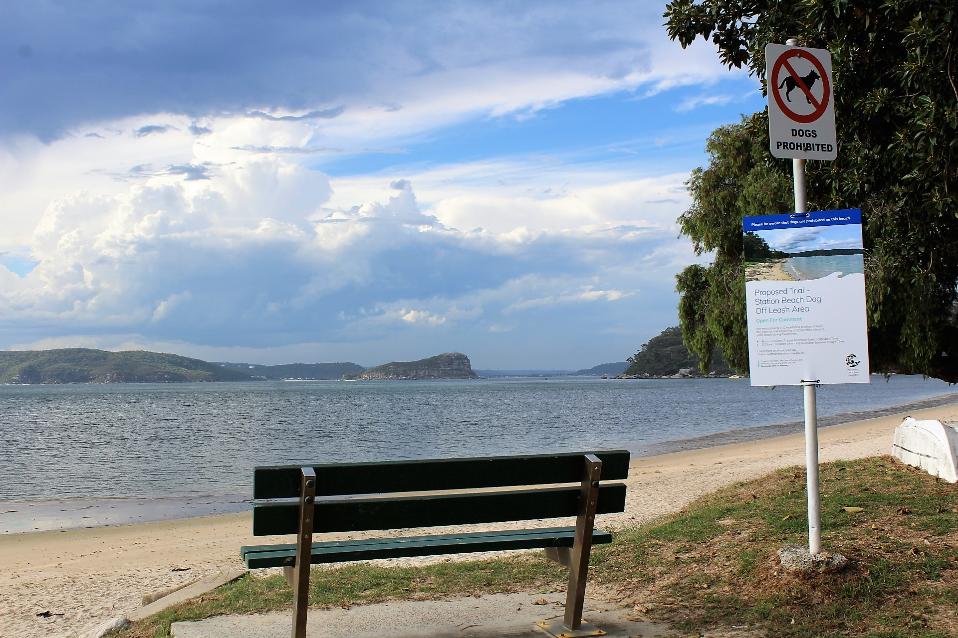 Over the past months, weeks and days of this week residents have forwarded photographs of dogs off-leash in wildlife areas or on beaches where fauna lives, reports of dogs attacks that seem to be increasing, most of them by dogs off-leash whose owners quickly run away or are completely absent from the scene of the incident, a high number of photographs of dog faeces everywhere you go and incidents of young children being knocked over or frightened by dogs off-leash in non off-leash public areas.
The proposed changing of Station Beach to a dog off-leash area features as their core theme.
As many of these communications are accompanied by a request to withhold names due to those who speak out being targeted by a local dog lobbyists group, and being stalked outside their private homes, targeted in online social media posts with their phone numbers and emails being published as part of those with sly incitements to 'attack', a precis of their concerns runs below.
They can be listed, apart from reiterating the over 30 Monitoring and Mitigation Measures recently published in the REF of May 2019 as
Station Beach forms part of a

tourist

area

attracting hundreds of thousands of visitors a year who will not want to walk in, swim in or sit in, nor do we want them to report back home a lot of;

Dog Faeces

- may contain diseases and can cause infections as well as pollute the environment and attract;

Sharks

- studies show you should

not swim with dogs or in areas

where

dogs have been

Dog Parks excise these areas from everyone else

- little children cannot play there, all other forms of recreation cease in these areas, compounded by dog owners claiming this is their area only, while any fauna is chased out because dogs are, in fact, hunters

Fauna

- a large section of residents are completely fed up with people taking dogs into areas where wildlife lives, off-leash, ignoring clear signage and placing these animals at risk from stress or attacks
This month the latest film from Rachel Ward featuring husband Bryan Brown and a host of friends is being released – it's title, 'Palm Beach'. This is not the first time Palm Beach and our area has been the setting for a film, there have been numerous instances dating back as far as film itself.
In the visually stunning world wide acclaimed movie Oscar and Lucinda from the Booker Prize-winning novel by Peter Carey there is a scene where Cate Blanchett is gambling and the actors talk of taking a steamer to Pittwater.
Sydney was named a UNESCO City of Film in 2010
The use of the idea of going to Pittwater is not misplaced. As early as 1862 and later in the 1880's newspapers are reporting 'Excursionists' travelling to…. Pittwater…by their thousands and alighting at Newport Wharf and at …Barrenjoey. The tide of people travelling to spend a few hours or a few days here only increased. They came by steamers, by horse drawn coaches and even on foot.
At a meeting at Newport on Saturday a resolution was passed stating that the time had arrived when Manly and Pittwater should be connected with North Shore by railway. Mr. Burns, M L A , said that between January and May of this year one Sydney company had booked as many as 5000 passengers to Pittwater on excursion days by one line of steamers. The present population of Manly was about 4500. .... The Sydney Morning Herald. (1890, June 23). The Sydney Morning Herald (NSW : 1842 - 1954), p. 4. Retrieved from http://nla.gov.au/nla.news-article13799842
Five thousand over a few months had become a thousand in one day by 1896, and this was just on the steamers:
OCEAN EXCURSIONS.
For the holiday the Newcastle and Hunter River S S Company put on two of their best boats for the Hawkesbury River trips, the Newcastle running to Cowan Bay, and the Namoi to Newport, Pittwater. Notwithstanding the prospect of a rough trip the steamers took close upon 1000 excursionists between them... OCEAN EXCURSIONS. (1896, November 10). The Sydney Morning Herald (NSW : 1842 - 1954), p. 5. Retrieved from http://nla.gov.au/nla.news-article14074776
For everyone in Sydney going to Palm Beach is still what happens during Summer - anyone who lives along the stretches of the Barrenjoey road knows this. If any of us sometimes forget and get to the end of our driveways, then see the traffic just sitting there bumper to bumper from Newport's hill to Governor Phillip Park, we just back that vehicle up and wait until after dusk or venture out just after dawn.
Rowing Their Hearts Out For Others
Avalon Beach SLSC, South Curl Curl SLSC and Collaroy SLSC/Chocolate Box Training groups, as well as members from other surf clubs such as Mona Vale SLSC, Warriewood SLSC and Bilgola SLSC are on Rowing Machines as this week's Issue comes out - and they are almost done with rowing continuously for 24hrs.

The rows are in order of raising awareness and funds for One Eighty and Gotcha 4 Life. As we go to press they have raised over 32 thousand dollars.
Donations are going straight into mental health, specifically local projects focused on developing awareness and equipping teenagers and young adults with skills in mental health care, for themselves and others.
The rows will finish Sunday 18 August 2019 at 12 pm and will continue until the same time the next day – visit and cheer them on and throw some coins in those donation buckets or donate online.

Donations can be made at:
Avalon Beach donations at: https://24hrrow2019.raisely.com/t/avalonslsc
Collaroy SLSC donations at: https://24hrrow2019.raisely.com/t/collaroy-slsc-chocolate-box-training
South Curl Curl donations at: https://24hrrow2019.raisely.com/t/southcurlcurlslsc
A few happy snaps from rowers on those machines yesterday.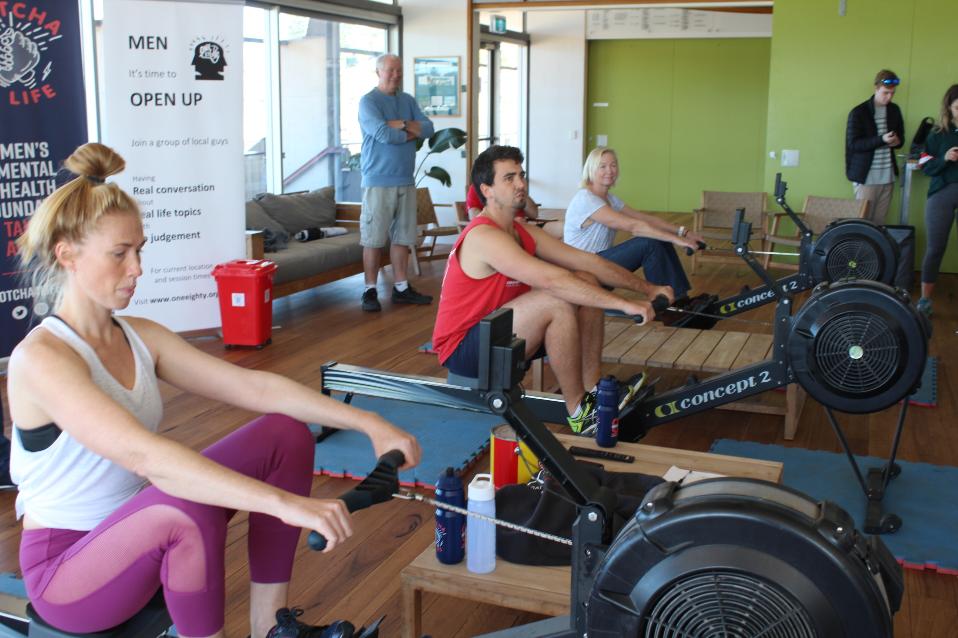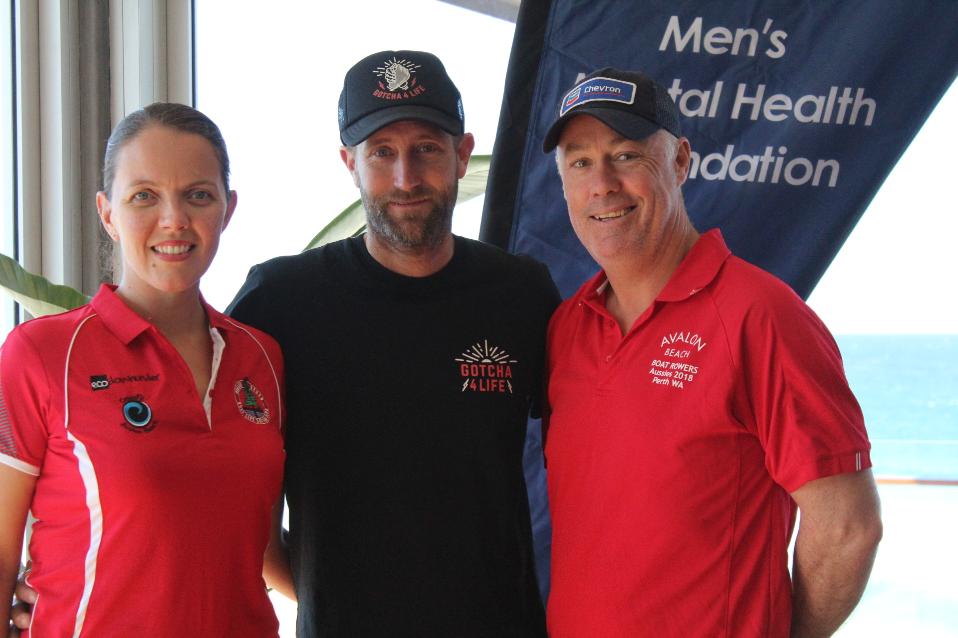 2019 SAE Group Australian Surf Championships: Part 1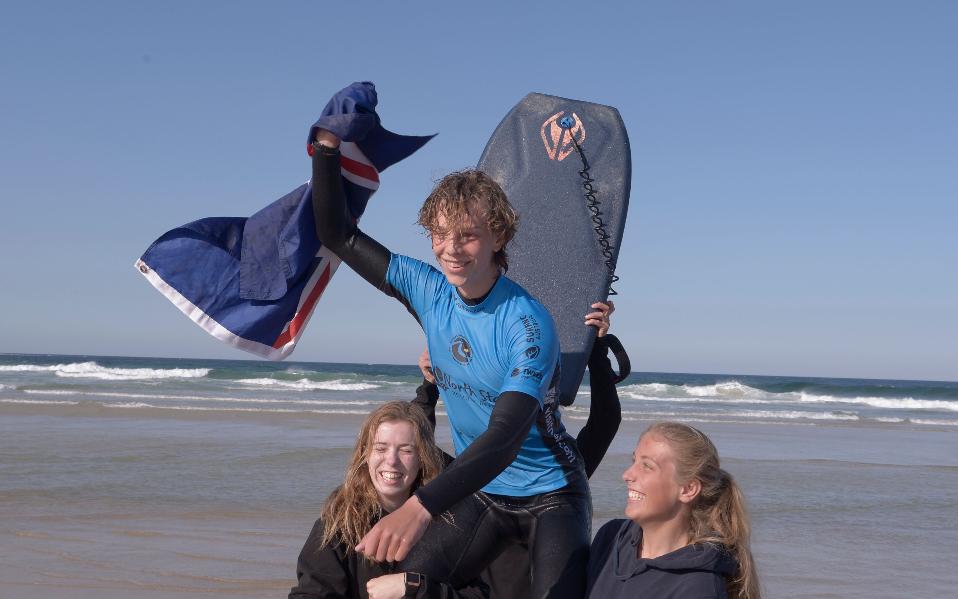 Sam Giddy. Photo: Surfing Australia / Nikon Australia / Blainey Woodham

The 2019 SAE Group Australian Surf Championships incorporating the Australian Shortboard Titles, Australian Bodyboard Titles, Australian Adaptive Surfing Titles, Australian Longboard Titles and Australian Logger Titles commenced on August 10th and runs until August 26th.
The Australian Shortboard Titles and Australian Bodyboard Titles have already been run and won with local surfer Mark Tickle taking out the Over 50's Men Shortboard Division while former BHS Student Col Bernasconi secured 1st place in the Over 45's Mens.
Whale Beach regular Sam Giddy had an Aussie Titles to remember, taking out both the Under 18's Junior Men's and Under 16's Cadet's divisions to prove he is the country's alpha bodyboard grom in 2019.
Earlier in the week Alysse Cooper and Tru Starling excelled in the Open Womens Division.

With the Australian Adaptive Surfing Titles being run today (August 18th), and the Australian Longboard Titles and Australian Logger Titles to come this week - the Tweed Coast is hosting Australia's formative wave-smiths again this week.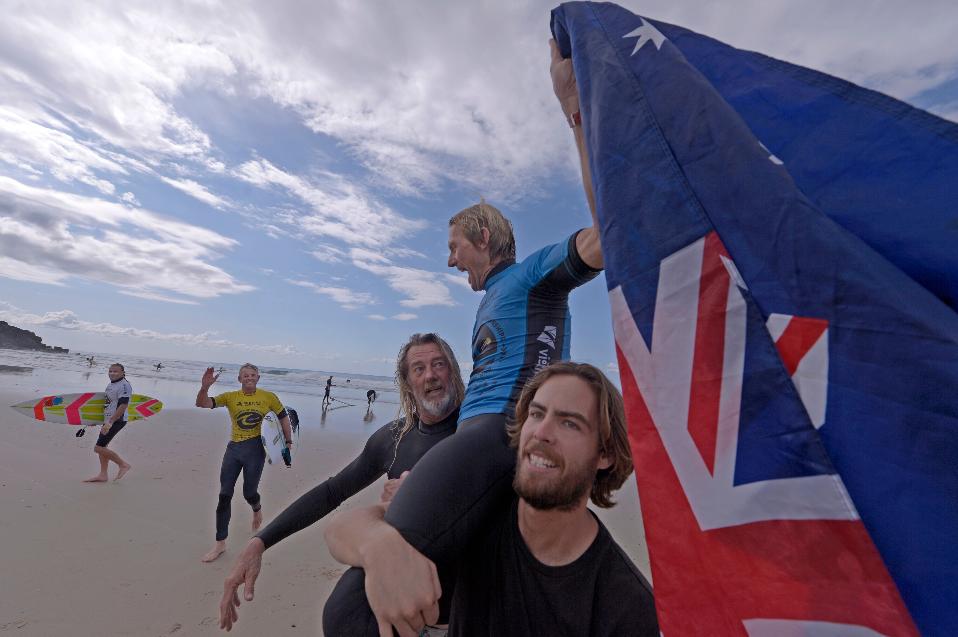 Mark Tickle. Photo: Surfing Australia / Nikon Australia / Blainey Woodham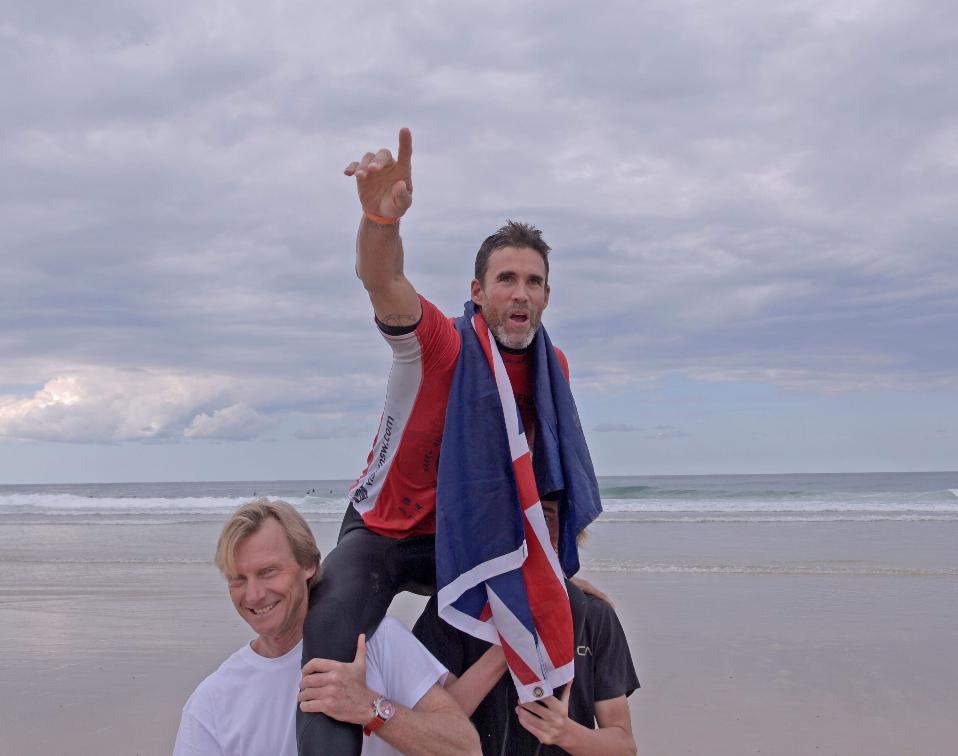 Col Bernasconi. Photo: Surfing Australia / Nikon Australia / Blainey Woodham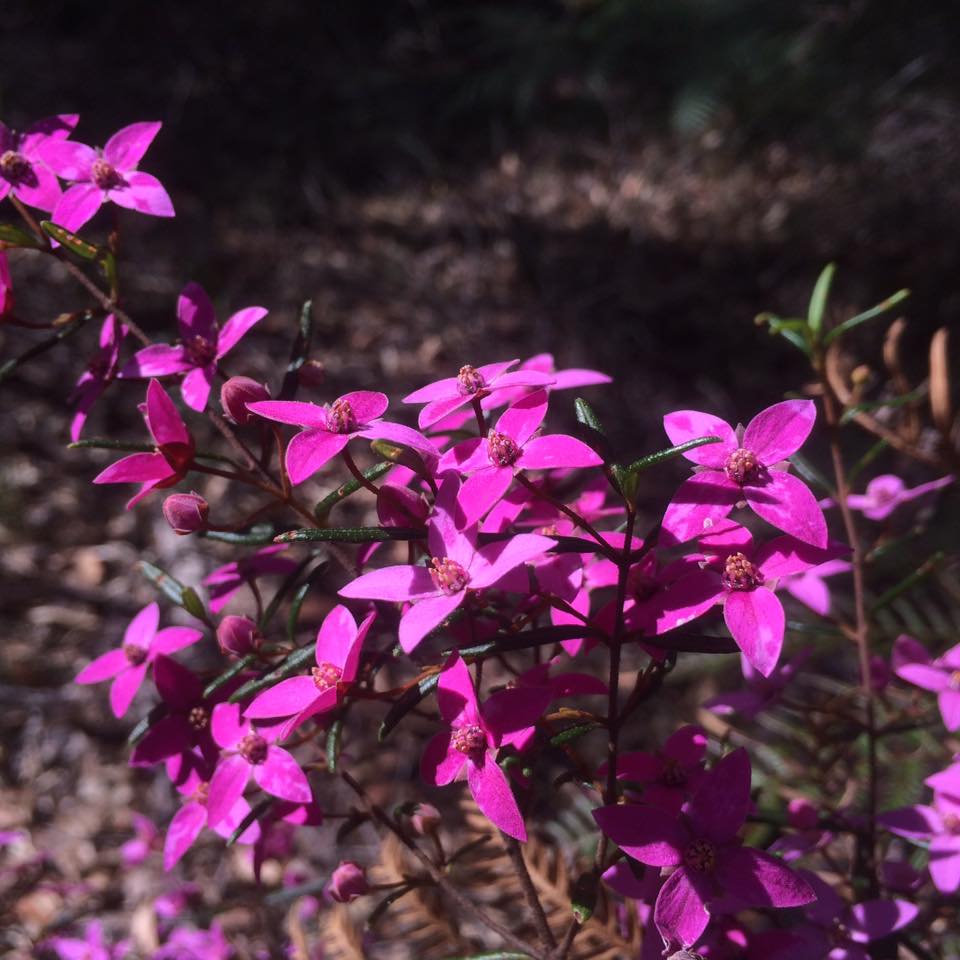 Boronia is out at Irrawong/Elanora - photo by Selena Griffith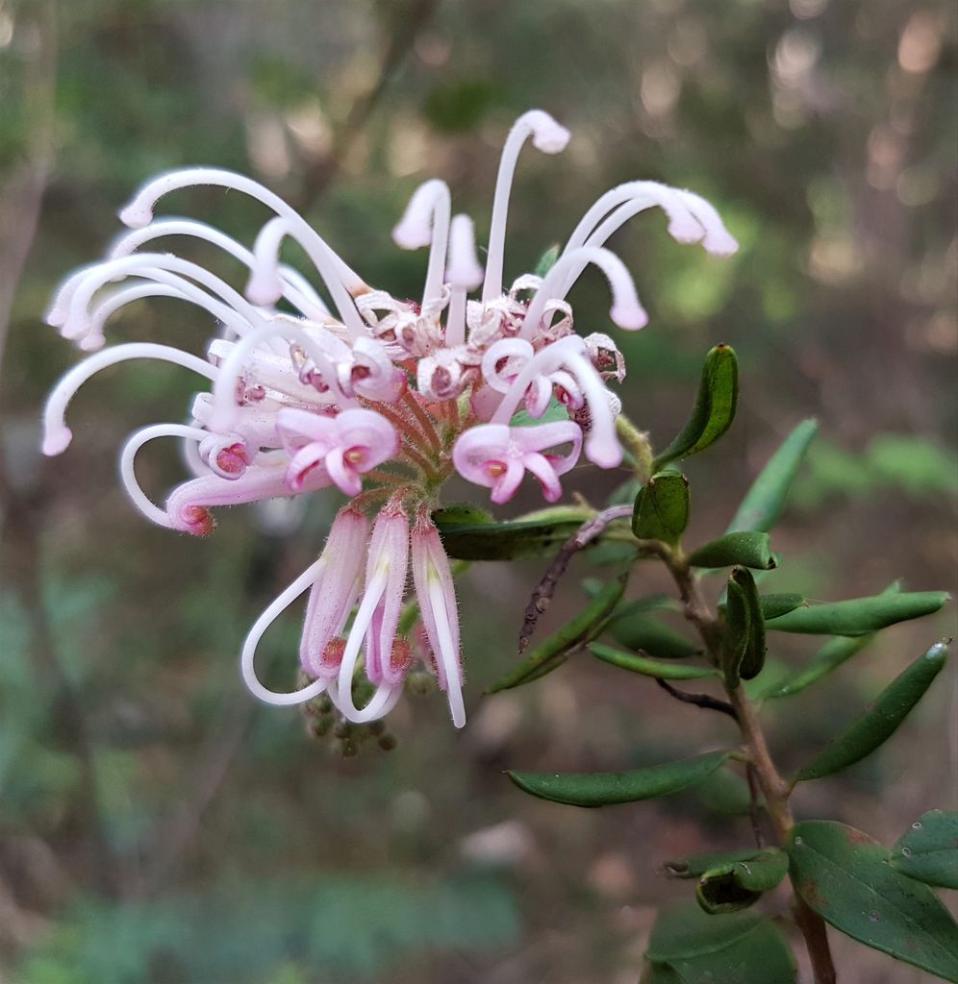 Pink Spider flower at Stony Range Dee Why - photo by Joe Mills
Past Features Archives (pre 2014)
Pittwater Online News was selected for preservation by the State Library of New South Wales and National Library of Australia. This title is scheduled to be re-archived regularly.
Archived Issues (2014 on) may be accessed here: pandora.nla.gov.au/tep/143700