September 16 - 22, 2018: Issue 376

Waterhouse - Darmanin Take Gold In Japan At Tokyo 2020 Olympics Venue
That Darmanin-Waterhouse grin! photo ©PEDRO MARTINEZ/SAILING ENERGY/WORLD SAILING
From 9 to 16 September 2018, the Tokyo 2020 Olympic Sailing Competition venue in Enoshima, Japan, is hosting sailors for the first event of the 2019 World Cup Series.
Following the Hempel Sailing World Championships in Aarhus, Denmark, the sailors are continuing their journey to the Tokyo 2020 Olympic Sailing Competition. Enoshima will welcome sailors in just under two years' time for the Olympic Games and for many, the World Cup will be their first opportunity to learn about the Olympic venue.
Events held on Olympic waters are often strong indicators on what to expect at the Olympic Games.
On Saturday September 15th local Rio silver medallist Olympians Jason Waterhouse and Lisa Darmanin secured gold in the Nacra fleet - a great comeback after injury thwarted their Denmark campaign in August.
2018 Pittwater Community Service Award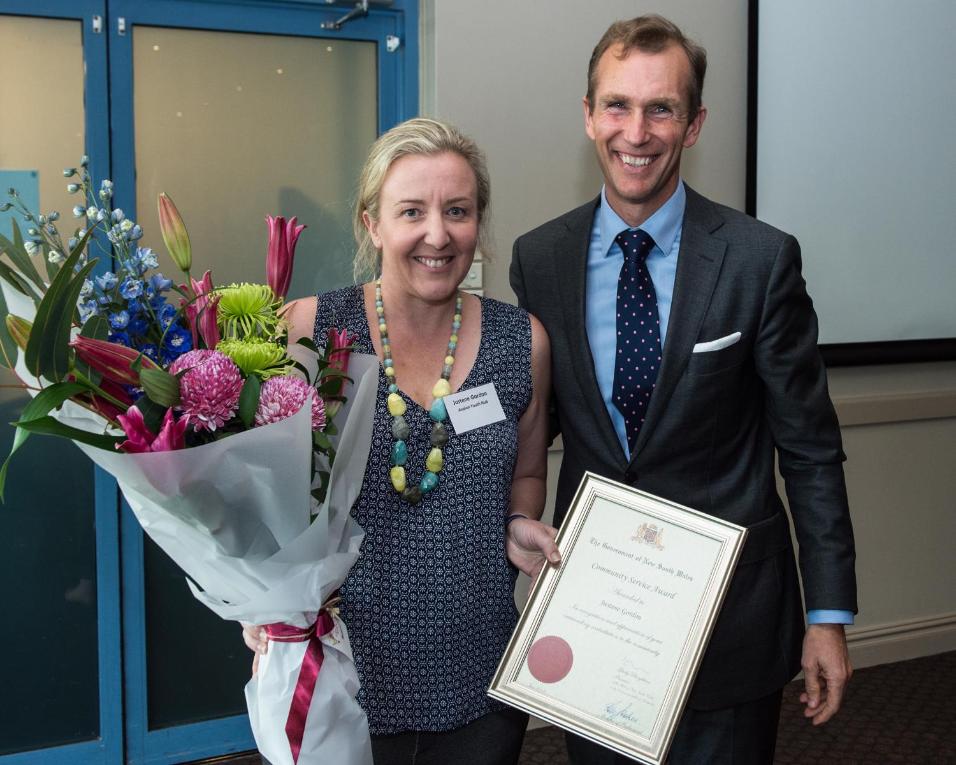 Justene Gordon and The Hon. Rob Stokes, MP for Pittwater - photo by Michael Mannington, Volunteer Photography.
Member for Pittwater Rob Stokes has announced Avalon Youth Hub director Justene Gordon as the recipient of the Premier's 2018 Pittwater Community Service Award.

The award was presented at a reception for Pittwater's community leaders at Mona Vale Golf Club and recognises invaluable service to the Pittwater community.
The Avalon Youth Hub was established earlier this year and provides a broad range of youth support services and agencies in one location.
Justene Gordon is the CEO of the Burdekin Association, the lead agency involved in coordinating the involvement of partnering services, securing government financial assistance and engaging with local youth, schools, parents and community associations.
"Justene is an incredibly passionate advocate for our local youth," Rob Stokes said today.
"The way Justene has been able to help coordinate our local youth support agencies, establish new community networks and start breaking down the barriers surrounding youth mental health is extraordinary.
"We do have serious issues with youth mental health in our community and it requires the holistic and sustained response which Justene is working hard to establish.
"Since its launch the Avalon Youth Hub has already become an integral service in our community and this is a testament to the enormous efforts of Justene and many others.
"We're really fortunate to have people in our community like Justene who are prepared to roll up their sleeves, get involved and be part of an important change.
"I congratulate Justene on this very fitting award, as well as everyone involved in the successful launch of the Avalon Youth Hub," Rob Stokes said.
Hospital Campaigners Call For Government Transparency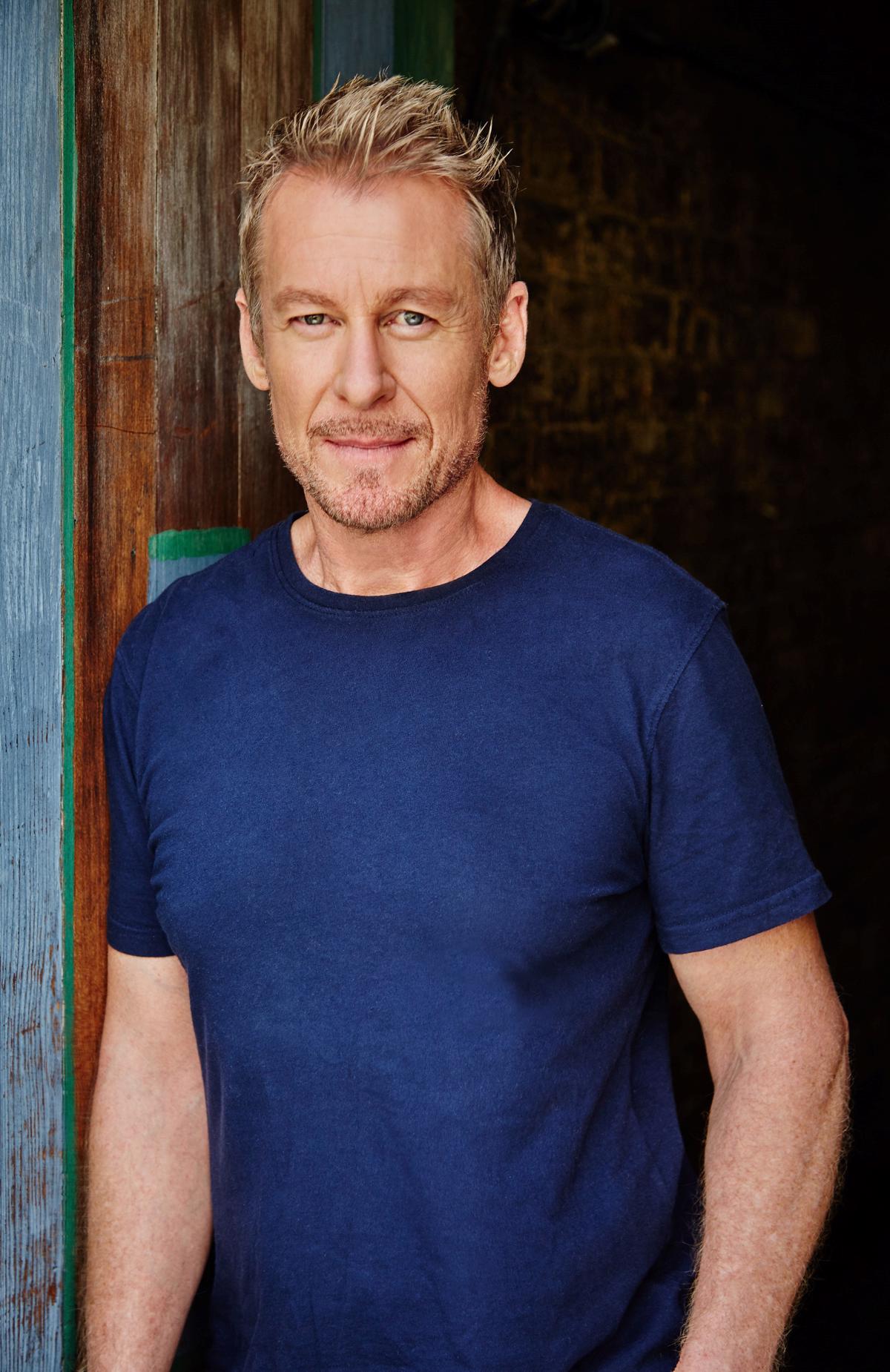 Richard Roxburgh
Save Mona Vale Hospital campaigners are calling on the NSW Government to come clean about what services will be available after the hospital's emergency department closes next month.
The campaigners are inviting the community to join them at a picnic next door to the hospital today, to celebrate its more than 50 years of service to the community and show support for the retention of ongoing acute care on the site.
Pittwater MP Rob Stokes this week revealed that work had begun on a "reconfiguration of the existing emergency building to provide a new 24/7 Urgent Care Centre", new support services building and relocation of the helipad.
However, Save Mona Vale Hospital campaign chairman Parry Thomas said the NSW government needed to be clear with the community.
"It's not going to be an emergency department," Mr Thomas told Pittwater Online News.
"Renovations are being undertaken on the emergency building but it's going to be a clinic.
"It's about time the (NSW) government stops spinning and is completely open with the community about what's being provided.
"They aren't telling us exactly what they're doing because they know how angry and disappointed the public will be.
"They're drip feeding small amounts of information hoping that the community won't be able to put them altogether and figure out what's going on."
Public acute care hospital facilities at Mona Vale and Manly Hospitals will close when the new private-public hospital at Frenchs Forest opens on October 30.
Professor Richard West – a retired surgeon from Royal Prince Alfred Hospital – also called on the government to reveal what services would be available at both Mona Vale and the new Northern Beaches Hospital.
Prof. West said that NSW Health Minister Brad Hazzard needed to ensure that doctors providing emergency care at Mona Vale were Fellows of the College of Emergency Medicine.
"The Minister has to tell us what the staffing of the Urgent Care Centre is," Prof. West told Pittwater Online News.
"He must tell us whether Mona Vale will be able to ventilate and stabilise critically-ill patients before they are transferred to an appropriate hospital.
"And he must also tell us what treatment will be available in the stroke unit at the new hospital and whether it will provide thrombolysis in the critical three hours after a stroke."
Acclaimed actor, Richard Roxburgh, a Pittwater resident, this week voiced his support for the campaign, calling on the NSW government to rethink its plans for Mona Vale.
"I'm a local Northern Beaches father with a growing family, and I have had so many moments when I've needed Mona Vale hospital that if it had its own frequent flyer program I would have lifetime platinum status," Roxburgh said in a statement.
"The idea of shutting down such an integral and functioning civic institution is both mad and dangerous.
"Along a peninsula that (famously) has one road in and one road out, are people with medical emergencies from all the way up to Palm Beach meant to somehow teleport themselves the 30km to the new hospital at Frenchs Forest?
"A lot of the time we can never quite see how bad government policy is going to affect us, but in this case it's sitting out on stalks.
"I urge the government to reconsider this dunderheadedness."
Mr Thomas outlined some of the treatment that doctors and health officials had informed the public would no longer be offered at Mona Vale. Health officials speaking at public meetings had told residents that patients with asthma or anaphylaxis should call an ambulance and go to Northern Beaches Hospital, he said.
However, that appears to be in conflict with information being provided to individuals and on some Health Department publications that say those with mild asthma could be treated at Mona Vale.
Mr Thomas also said that although Mona Vale would have X-ray equipment, there would be no ultrasound or CT scans.
"Saying that you have X-ray is pretty obvious if you're going to be able to fix simple fractures," Mr Thomas said.
"But if you turn up with a headache or pain in your stomach, scans aren't going to be available.
"We are placing a huge burden on patients to self-triage. How do you decide where to go?"
Today's picnic will start at 11.30am in the reserve next to Mona Vale Hospital, with local musicians, pony rides and dress-ups for kids.
A mass rally and march will also take place on Sunday 14th October.
Spring Flowers.
Swamp Oak, Casuarina glauca, trees are either male or female.
Noticed a few brown ones just now? It's not drought, but the millions of rusty flowers of the male trees.
Some of the billions of wind-blown pollen grains land on the hairy red tiny female flowers, which later develop woody capsules containing winged seeds.
These are in Bilarong Reserve.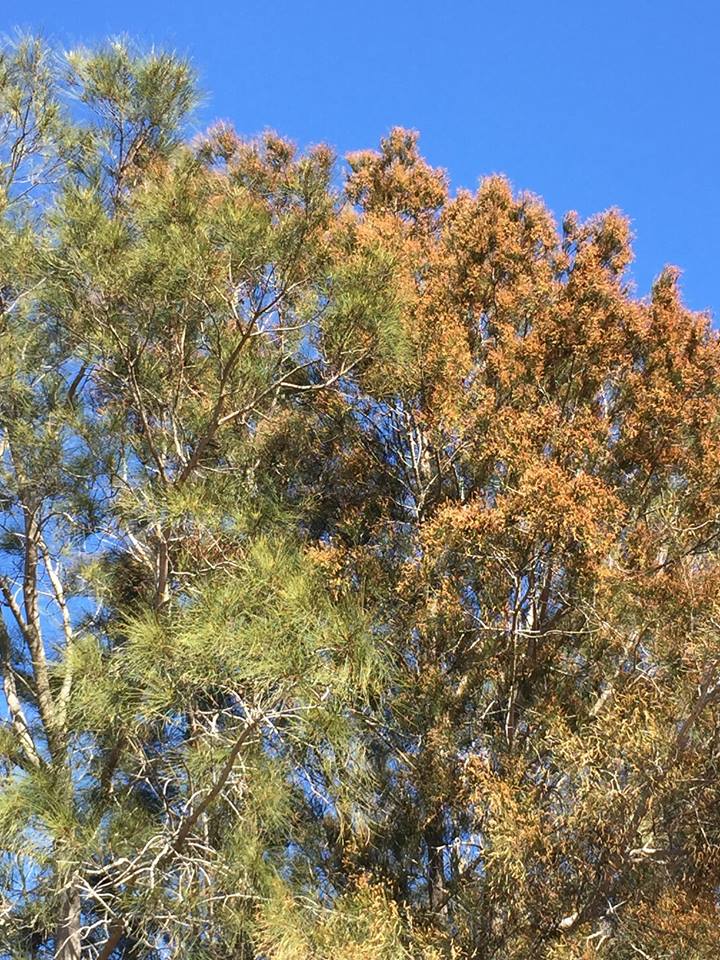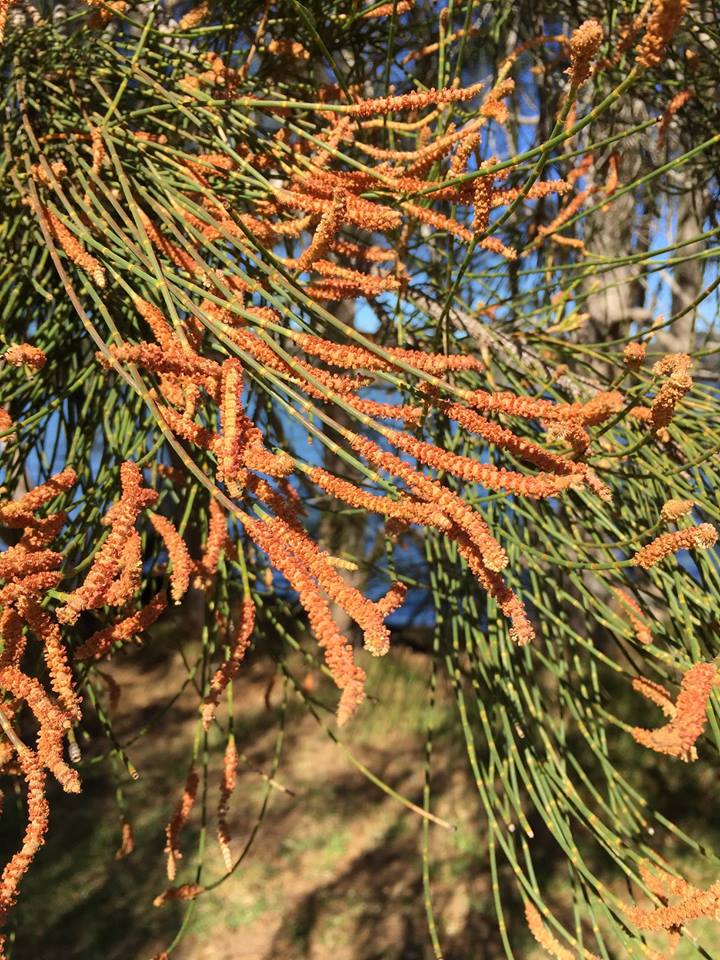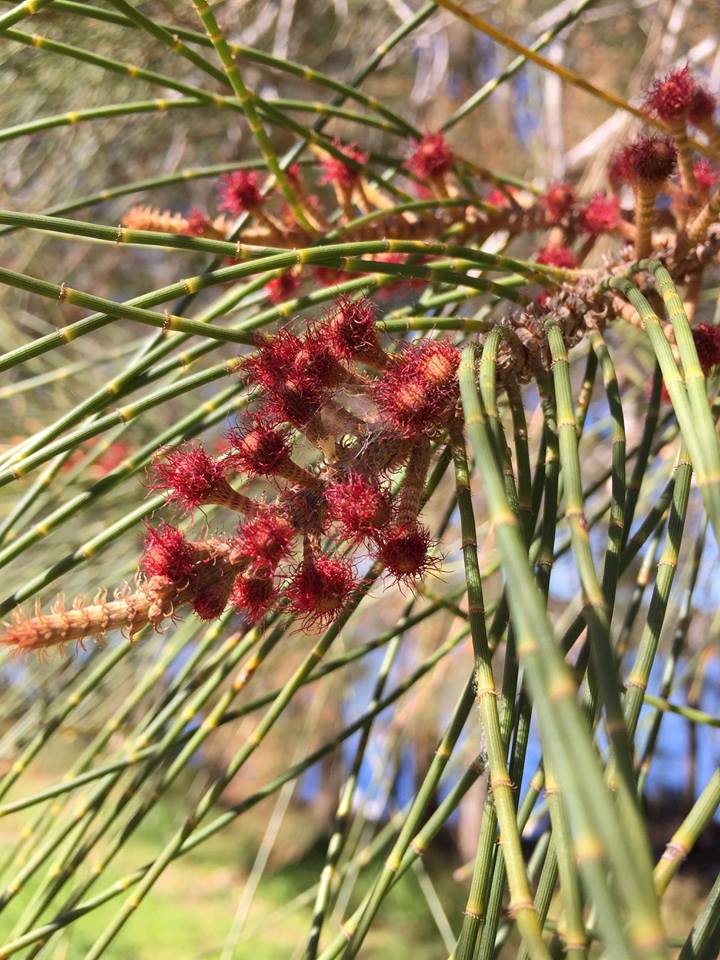 Information and photos by Pittwater Natural Heritage Association (PNHA)
Past Features Archives (pre 2014)
Pittwater Online News was selected for preservation by the State Library of New South Wales and National Library of Australia. This title is scheduled to be re-archived regularly.
Archived Issues (2014 on) may be accessed here: pandora.nla.gov.au/tep/143700
Search Pittwater Online Articles