March 4 - 10, 2018: Issue 350

Youngsters Gearing Up For State Championships Glory: Surf Life Saving 2018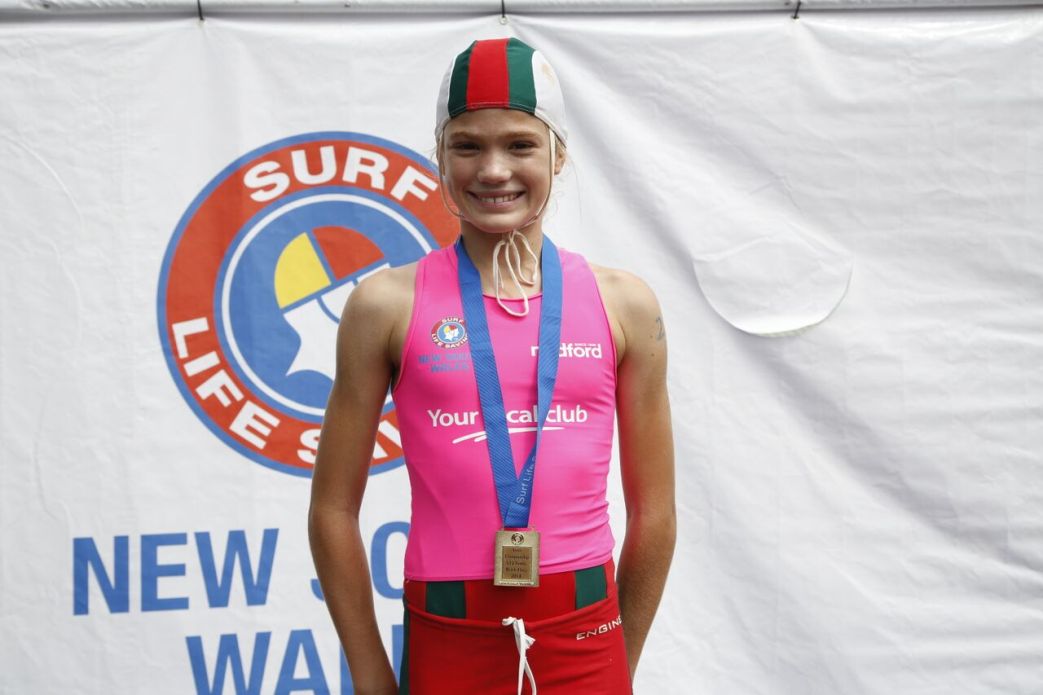 Congratulations to Avalon Beach SLSC's Ava Roberts, State Champion in the Under 12 Girls Beach Flags event.
There were smiles all round as Nipper competitors at Day One of the 2018 NSW Surf Life Saving Championships were crowned NSW Champions on the beach and in the water.
The action packed Beach Flag competition decided medallists in every age category, from Under 9s to Under 14s. While there were many familiar faces on the podium from previous years, a number of upsets left some of the favourites disappointed.
Avalon Beach SLSC's Ava Roberts stormed home to take the gold from last year's winner in the U12 Female Beach Flags, Nina van der Reyden from Manly who ended up third with Yasmeen Janschek from Coogee claiming silver.
Ava's motivation going into the event was particularly high as her dad Dave had promised to take her with him when he flies to Canada on Monday for work if she won.
"The competition is so tough, but today was her day for sure," said a happy dad, admitting he may well struggle to find a suitable replacement reward for his daughter when he breaks it to her that she unfortunately won't be ditching school to jump on the plane on Monday!
The best performing locals were hosts Swansea Belmont, who notched up a couple of great results with a first in the U10 boys Beach Flags by Samuel Govender and gold in the U9 boys Board Relay event. Cooks Hill had wins in the water in the U9 and U10 Female Surf races and the Board Relay team was first across the line in the U10 event.
Upsets continue in the overall pointscore, with Elouera SLSC on top after day one and reigning champions Manly, sitting in eighth spot on the ladder. Last year's third place getters will be fired up to make the most of the lead and host club Swansea Belmont is celebrating sitting in fourth place ahead of many larger city rivals.
With plenty more racing over Saturday and more still to come, the field is wide open and it could come down to the finals on Sunday to see who will take home the trophy for 2018.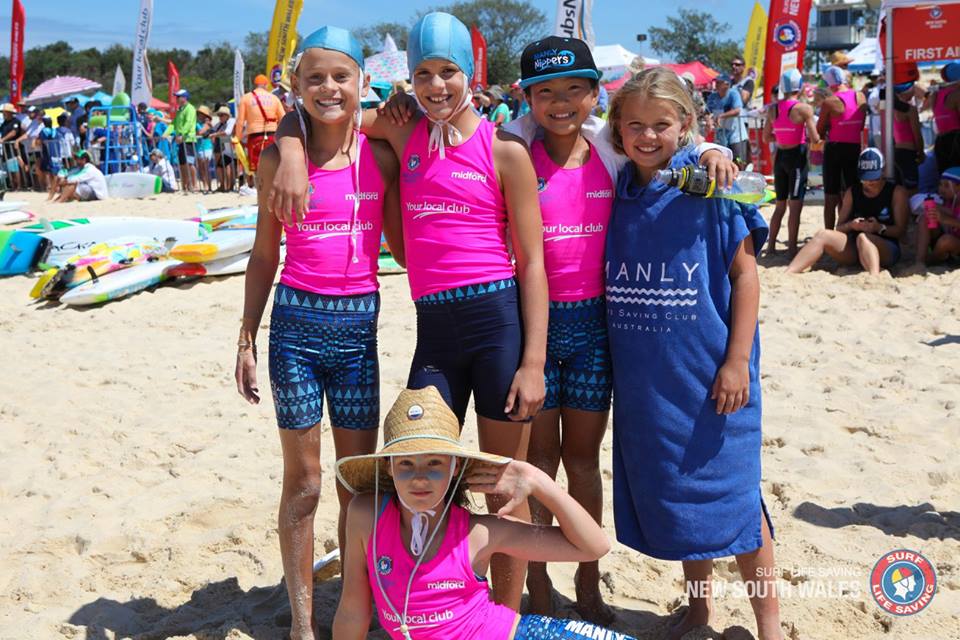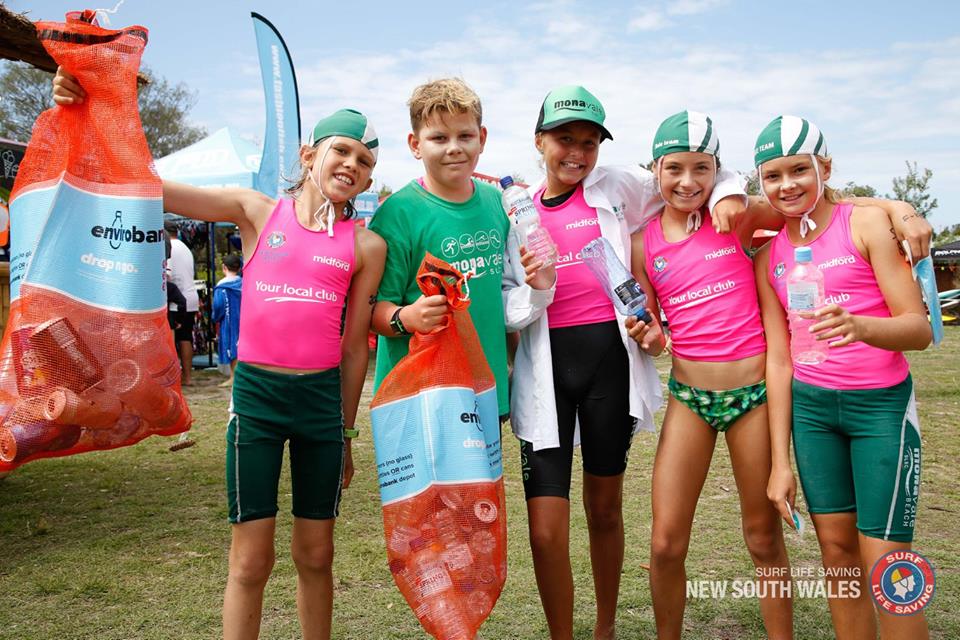 Day One and Day Two Reports and more photos from Surf Life Saving New South Wales HERE
Layne Beachley Winner Of The Midget Farrelly Lifetime Achievement Award At
Vissla Sydney Surf Pro. Finals Day Today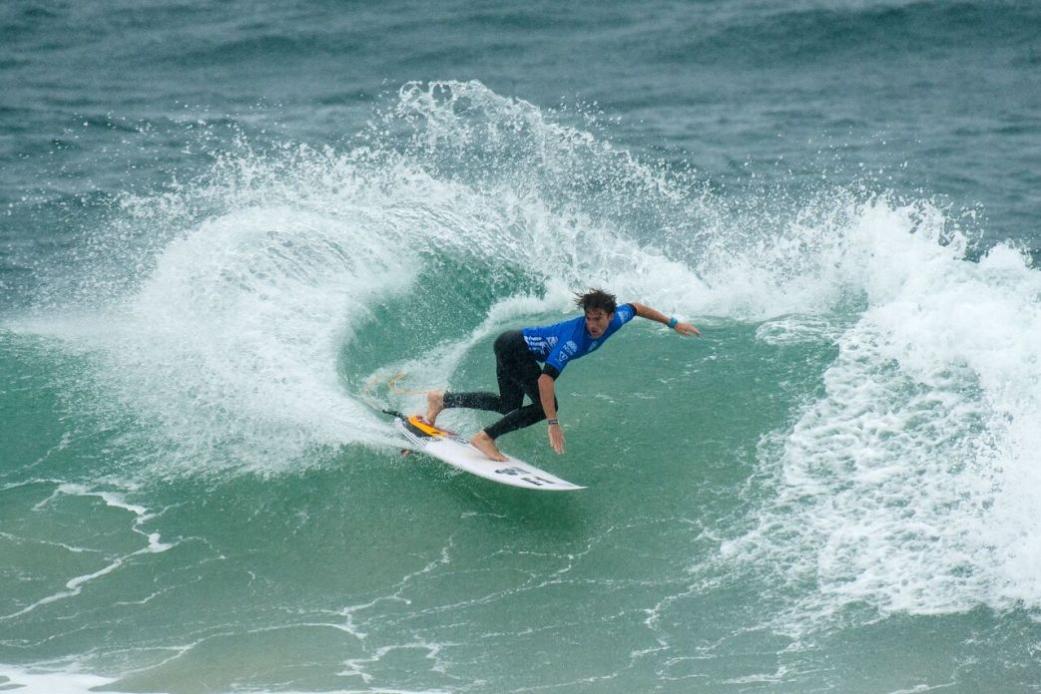 Reef Heazlewood this week - photo by Ethan Smith/Surfing NSW
Seven times world champion Layne Beachley was been selected as the inaugural winner of the Midget Farrelly Lifetime Achievement Award.
The new award, which honours surfing legend Midget Farrelly, was awarded to Beachley at the Vissla Sydney Surf Pro.
Farrelly won Australia's first world surfing title in 1964 at Manly Beach, the same beach that is currently hosting the QS 6000 event, "As a 17-year-old, Midget literally put Manly on the map," said Beachley. "Winning the first world title here in front of hundreds of thousands of people, it looked like from the photos, he gave Manly its core surf culture through his performance and through his love of surfing and competitive nature. He helped inspire a future generation of surfers who came from Manly to become world champions."
"I remember when I staged the first Beachley surf event here at Manly, I remember Midget coming down here to check it out and I thought that's pretty cool, that the Godfather of surfing has come to check it out."
"The thing about Midget is that there's so much people don't know about his impact and contribution that he made to surfing. From being a world champion and standing up for what he believed in to creating the surf foam blanks, that I used to ride. And to shaping magnificent pieces of equipment and still going out there and demonstrating what it takes to be a great ballerina on the water even into his late 60s. He was a true gentleman, a true lover of the ocean and a true custodian of what it means to be a surfer."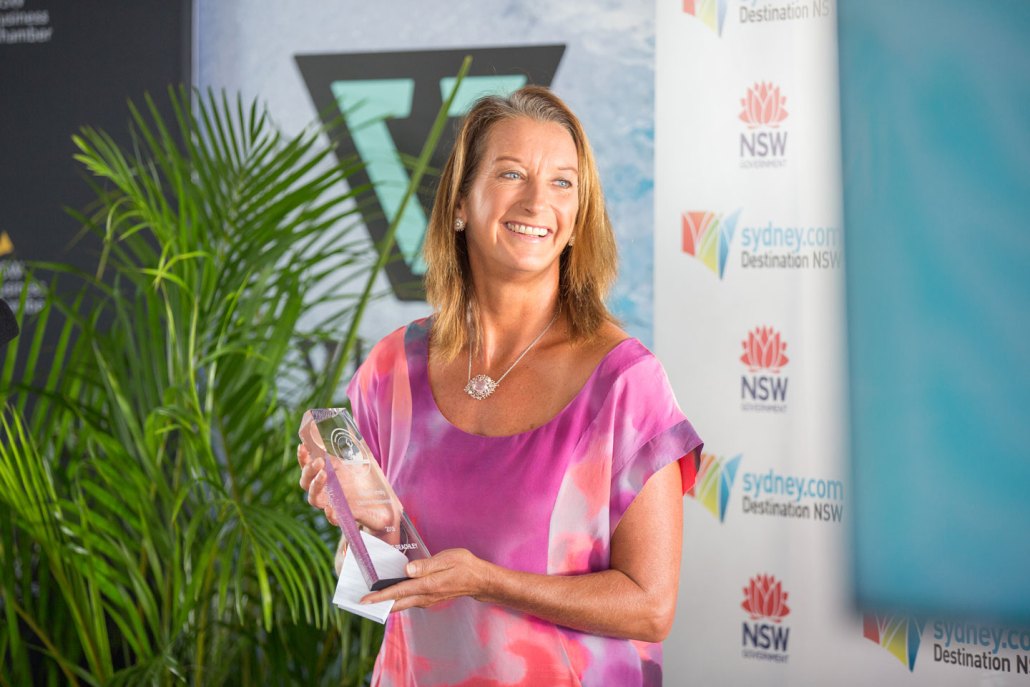 Layne Beachley - photo by Dunbar/ Surfing NSW
Yesterday (Saturday) Macy Callaghan (AUS) continued her rampage through the Sydney Women's Surf Pro, taking out her Round Five heat. Callaghan found multiple lefts in the totally wave-starved lineup to post two above average scores to amass a 12.16 two-wave total and cement her spot in the Quarterfinals. Callaghan overcame Portuguese goof-footer Teresa Bonvalot (PRT) who was left chasing an elusive 8.33 wave score.
Young Australian goofy-foot Reef Heazlewood (AUS) guaranteed himself a career-best QS result, overcoming Beyrick De Vries (ZAF) in their Round Five match-up. De Vries who was carrying solid form from the recent Newcastle event, was surfing fast in the small conditions and posted 10.53 two-wave total. Hailing from the Sunshine Coast, Heazlewood's repertoire of manoeuvres in the small surf was unable to be matched as he won the heat with a total of 14.33 (out of a possible 20).
"That was a pretty intense heat," Heazlewood said. "There was a lot of jostling for position but I eventually just tried to do my own thing. It was pretty hard to tell which waves are the good ones, so I just kept rolling on the ones that looked like they might have some shape. This will be my best result in a QS6,000 and I suppose If I keep surfing well and making heats, qualification could be on the cards. But that's a long way away and I don't want to get too far ahead of my self but it would be sick to be in that position at the end of the season."
The Finals are on today - Sunday March 5th, 2018 - more on what's happened so far this week - HERE
Significant Tree Register: Please Contribute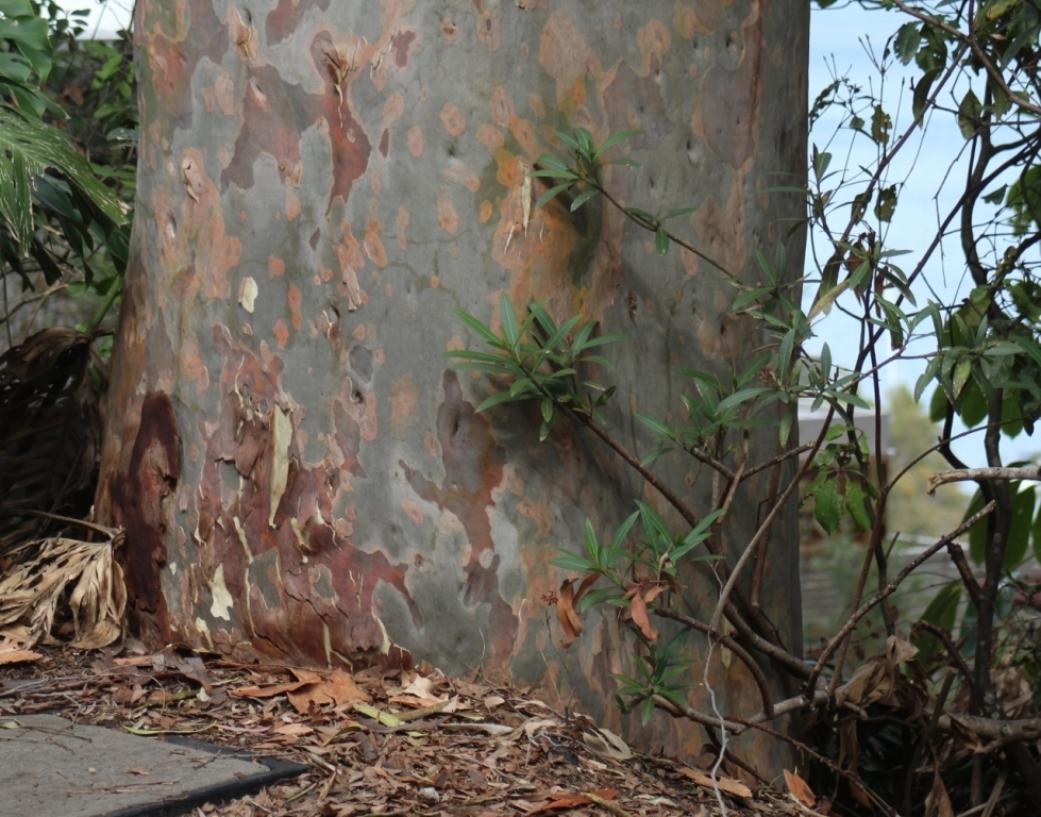 Base of giant spotted Gum tree - 73 Riverview, Avalon-Careel Bay, January 2018
The next step in the Avalon Preservation Association's Avalon Cultural Audit is to identify and list significant trees in the area.
Please help APA by contributing your pick of significant trees in the area so they can map them and enter into their database.
Champion Lifesavers Headline Opening State Championships At Blacksmith's Beach 2018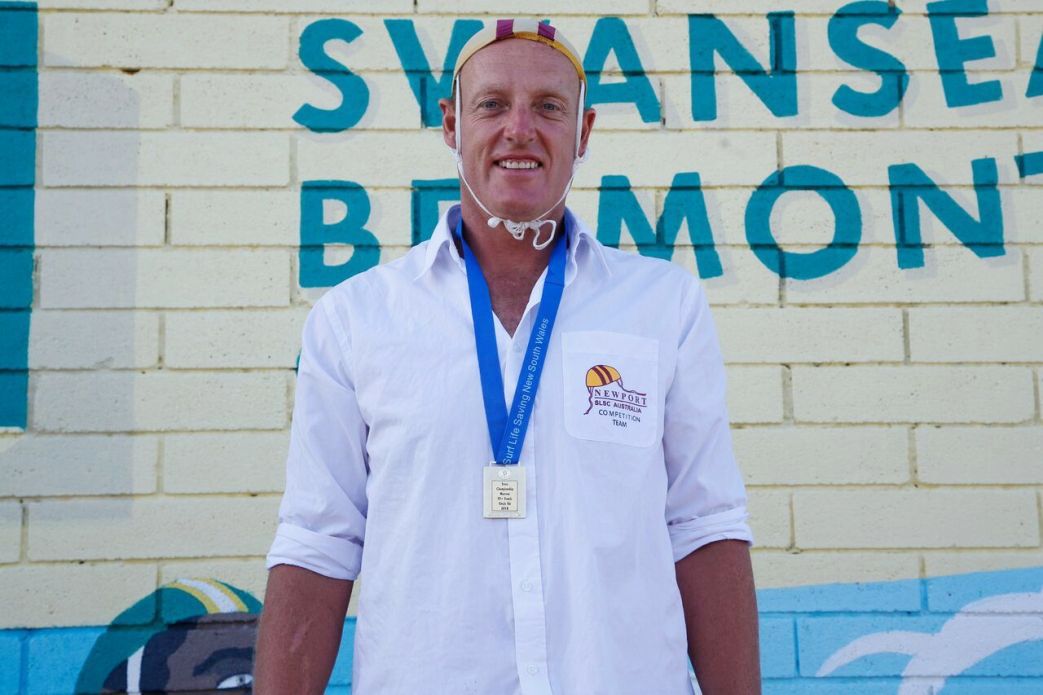 Guyren Smith - Newport SLSC. Photo courtesy Surf Life saving NSW
The first medals for the 2018 NSW Championships have been decided after a compelling day of action at Swansea's iconic Blacksmiths Beach.
For the second straight year the traditional Champion Lifesaver event was given top billing on the Saturday as the Championship season got underway.
Points weren't the only things on the line for the lifesavers with only the first two finishers earning a starting position at next month's Australian Titles.
The Champion Lifesaver event is for individuals (both male and female) in the U15, 17, 19, Open, 30-39 and 40+ Age groups.
It consists of three parts; a multiple choice exam, CPR scenarios, and a skills competition in a Beach Sprint, Surf Race, Board Race, and Tube Race.
To be crowned champion, a lifesaver must perform at a highly competent level throughout the entirety of the event with the competitor's skills judged at every turn.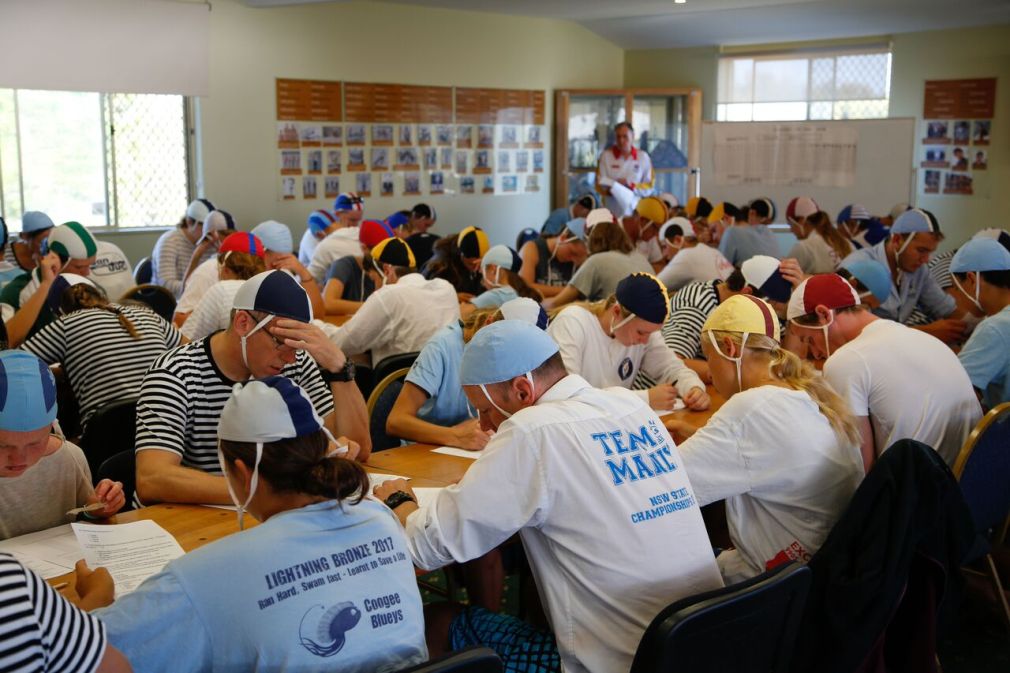 It was a solid start to the competition for Manly with the northern beaches powerhouse earning gold medals courtesy of strong performances from Christopher Currlli (U19), Luca White (U15), Sarah Murdoch (U15), and Melanie Thomas (30-39).
Other clubs who enjoyed success included Freshwater with Lucas Phillips taking out the Open Male event, and the club winning 4 of the six medals on offer in the division.
Umina won three gold medals with Mollie Murphy, Kirsten Miller, and Christine Bishop all standing on top of the podium, while Phoebe Savage and Guyren Smith (Newport), William Davison (Coogee), and Ian Manley (Helensburgh-Stanwell Park) also recorded wins.
Significant Palm Beach Landmark Boulders Help Unravel 80 Year Old Mystery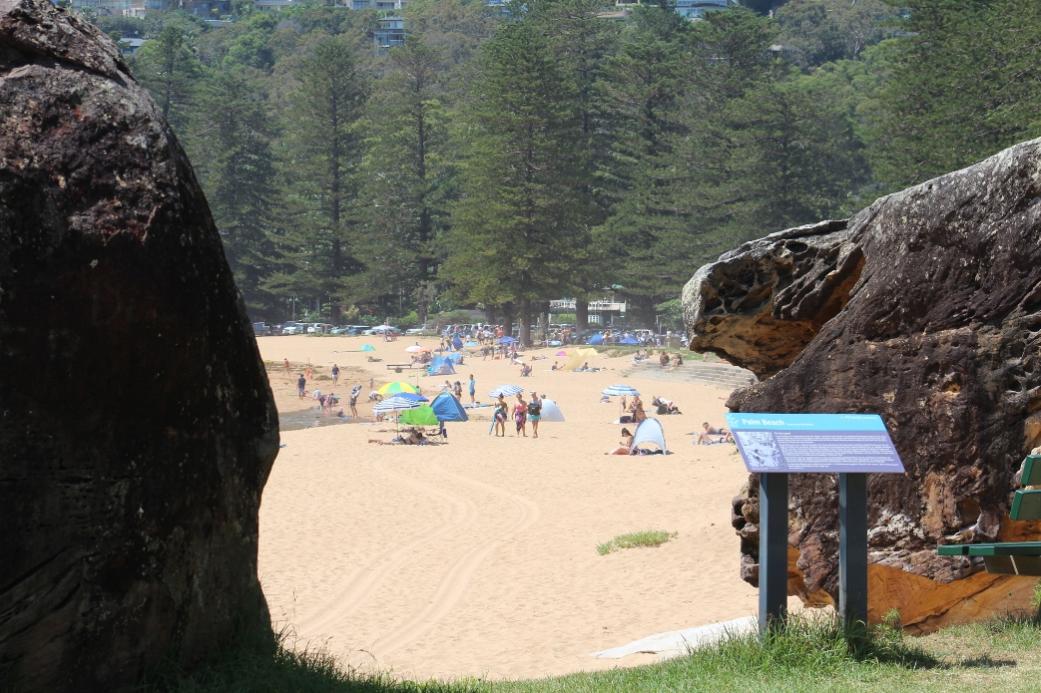 Those who recognise the top photo (January 2018 - Palm Beach) will also recognise the location of the photo below;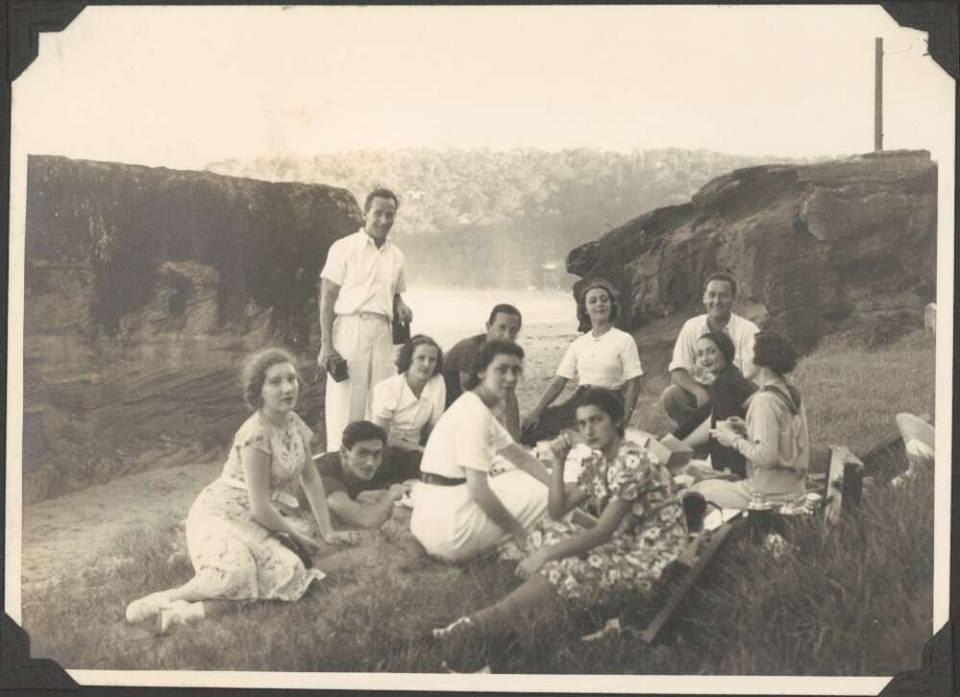 BUT add these three items and you have the Ballet Russe de Monte Carlo, staying at The Cabin (known locally as The Pink House):
Quite a party with Otis Pearce and Sono Osato doing the Big Apple
. . . Hera Roberts,
Mrs. Scotty Allen
, Arnold Haskell, Roman Jasinsky, Kyra Strakhova, and Jimmy and Prudence Dickson. The Whole Town Goes A-Partying: Off To Melbourne For Big Society Wedding (
1938, December 11
).
The Sun
(Sydney, NSW : 1910 - 1954), p. 1 (WOMENS SECTION). Retrieved from
http://nla.gov.au/nla.news-article231136070
The only ones who seemed unconcerned about the said scare
were members of the Ballet. The 'Scotty' Allans entertained a number of them over the Week-end. And can they swim? I was amazed — long, sleek, black hair in their eyes and all
— and how natural they all are together.Palm Beach Letter (
1940, February 4)
.Truth (Sydney, NSW : 1894 - 1954), p. 39. Retrieved from
http://nla.gov.au/nla.news-article169104465
Last weekend I returned to Palm Beach. That place gets into the hair — with all its temptations.
I was staying nice and neighborly to Mrs. Scotty Allen and was lucky enough to be invited to her home, which in my humble opinion is all that is lovely. Her daughter, Mittie Lee Brown, was entertaining some of the ballet, Jazirisky, Lifar and Osato.
So, in an: atmosphere conducive to intimacy, we all aired our French in its varying degrees of imperfection
. Andrea's Page Two (
1940, February 25
).The Sun (Sydney, NSW : 1910 - 1954), p. 2 (WOMENS SECTION). Retrieved from
http://nla.gov.au/nla.news-article231233362
The Cabin-Pink House
runs this week as a Pittwater Summer Houses History pages feature and shares an insight into this well-known structure which became the year round home of three generations of Craig ladies.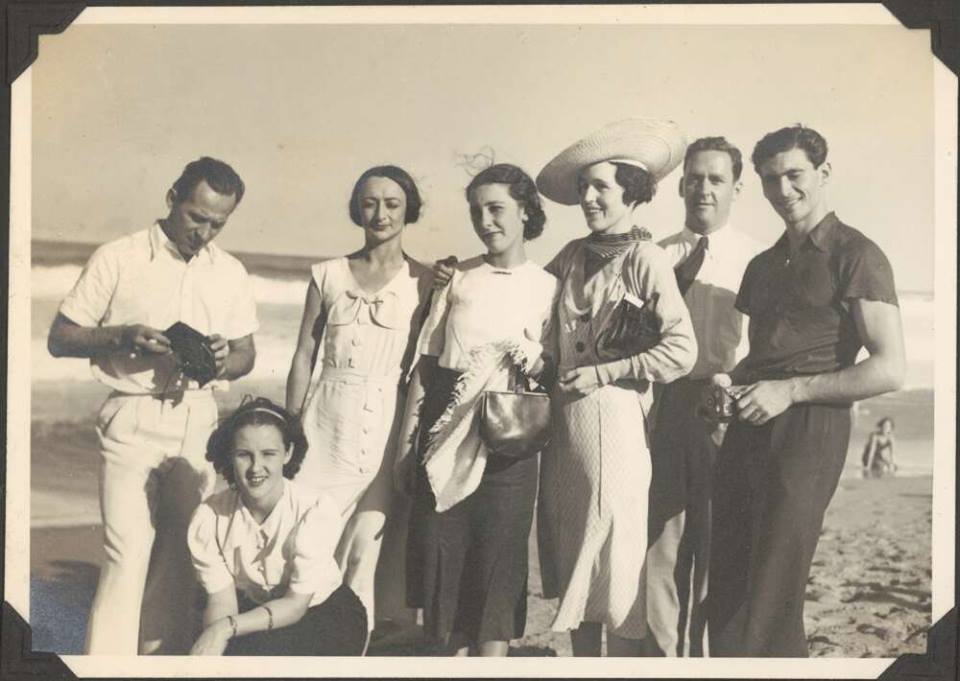 Dancers from the Monte Carlo Russian Ballet with two Australian friends at Bungan Beach, NSW, left to right, Jean (Jan) Hoyer, Anna Skarpa (crouching), Nathalie Branitzka, unidentified dancer, the two friends, and Igor Youskevitch, 1936 or 1937 - (Ailsa Allan, nee Craig with hat on) - courtesy National Library of Australia

Autumn In Pittwater: 2018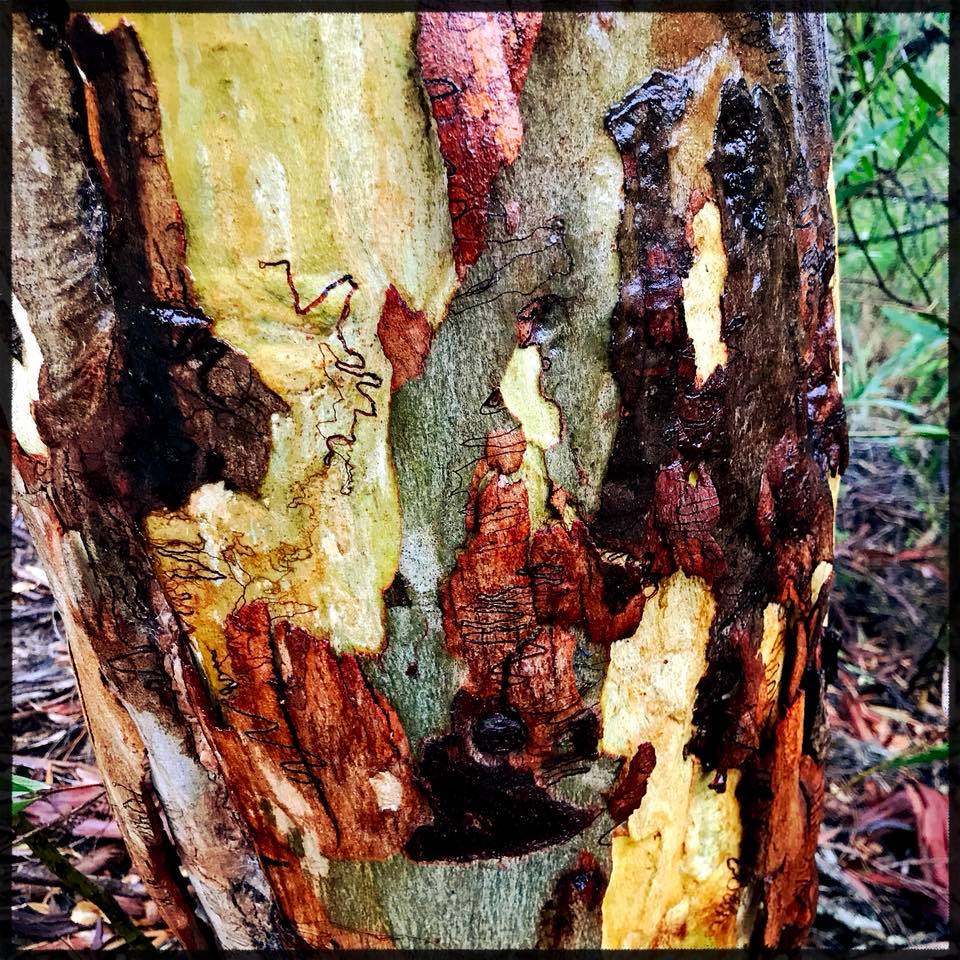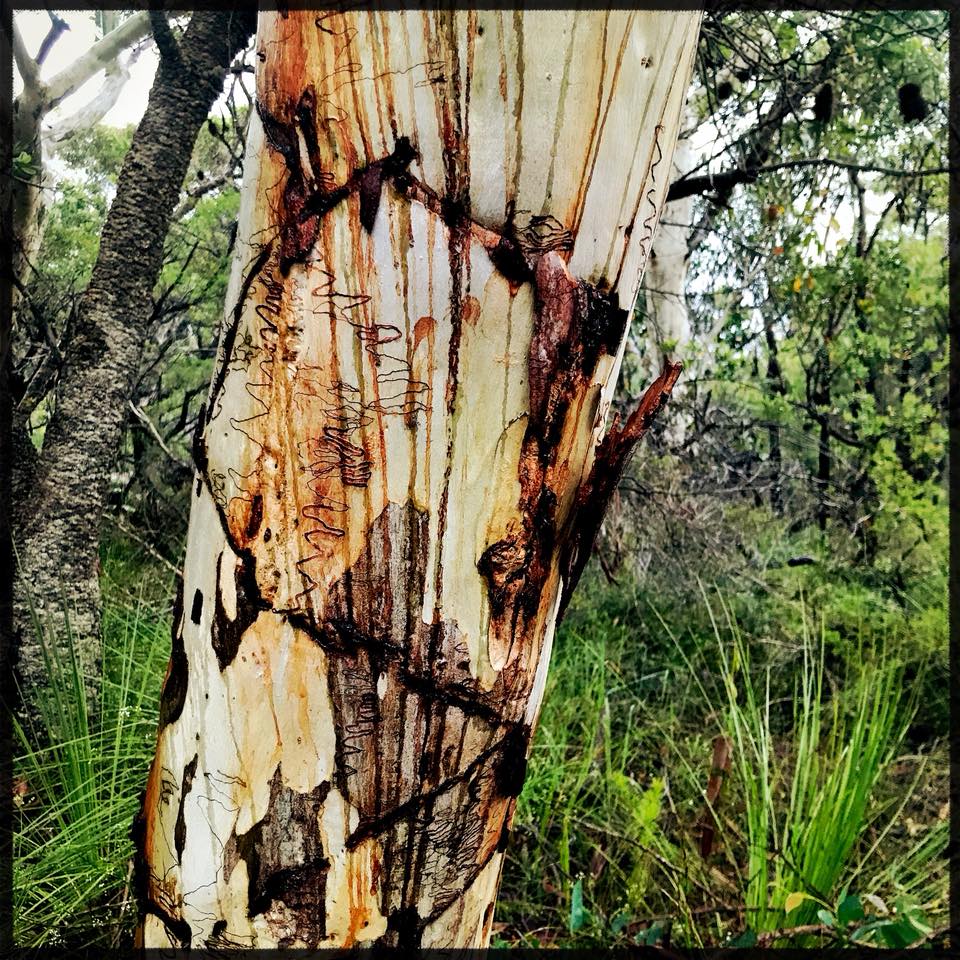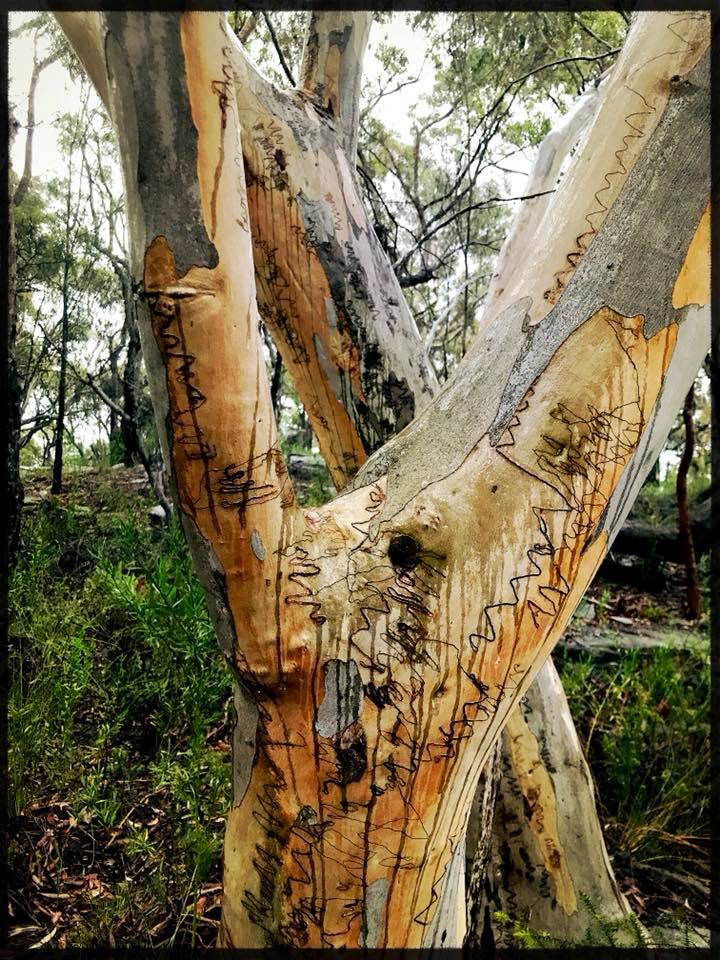 When it finally rains; Wet Rain Trees, at Ku-Ring-Gai Chase - photos by and courtesy Bea Pierce
Past Features Archives (pre 2014)
Pittwater Online News was selected for preservation by the State Library of New South Wales and National Library of Australia. This title is scheduled to be re-archived regularly.
Archived Issues (2014 on) may be accessed here: pandora.nla.gov.au/tep/143700