January 22 - 28, 2017: Issue 297
Avalon Beach SLSC's Summer In Pittwater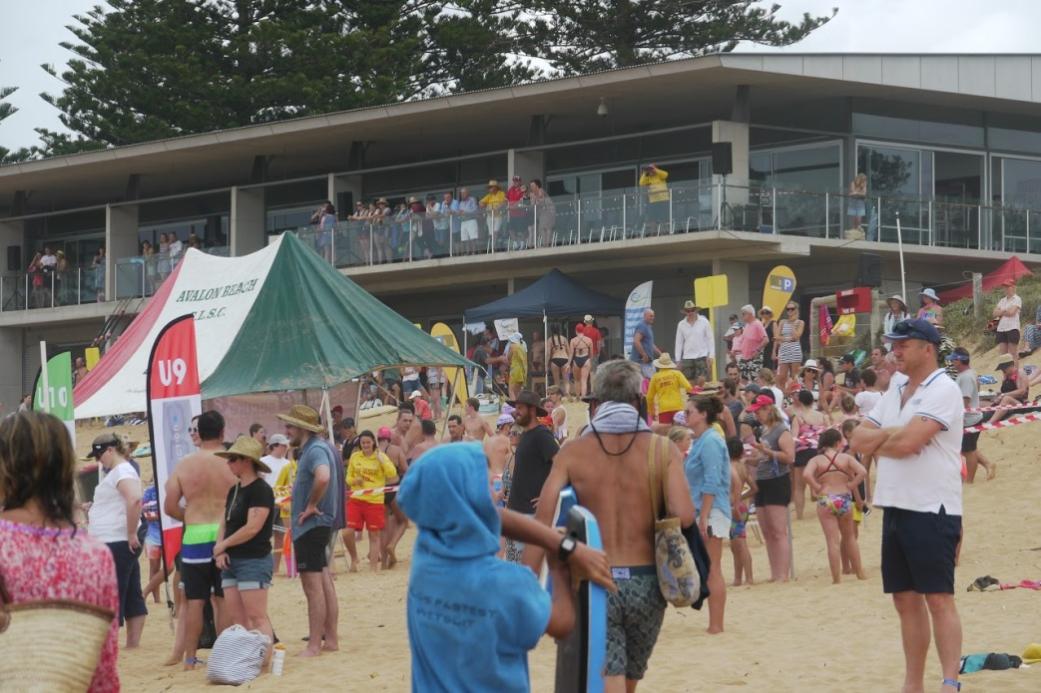 Avalon Beach SLSC celebrated the 25th
anniversary
of their Ocean Swim this year with three founding members on the beach 'still here and still having fun'. With regular in-club Sunday Swims, and the annual Doug Crane Classic, swimming at Avalon is popular with residents and participants alike.
More by Warren Young OAM, Roger Sayers and Tim Hixson
HERE
Farr 40 Newcastle One Design Trophy 2017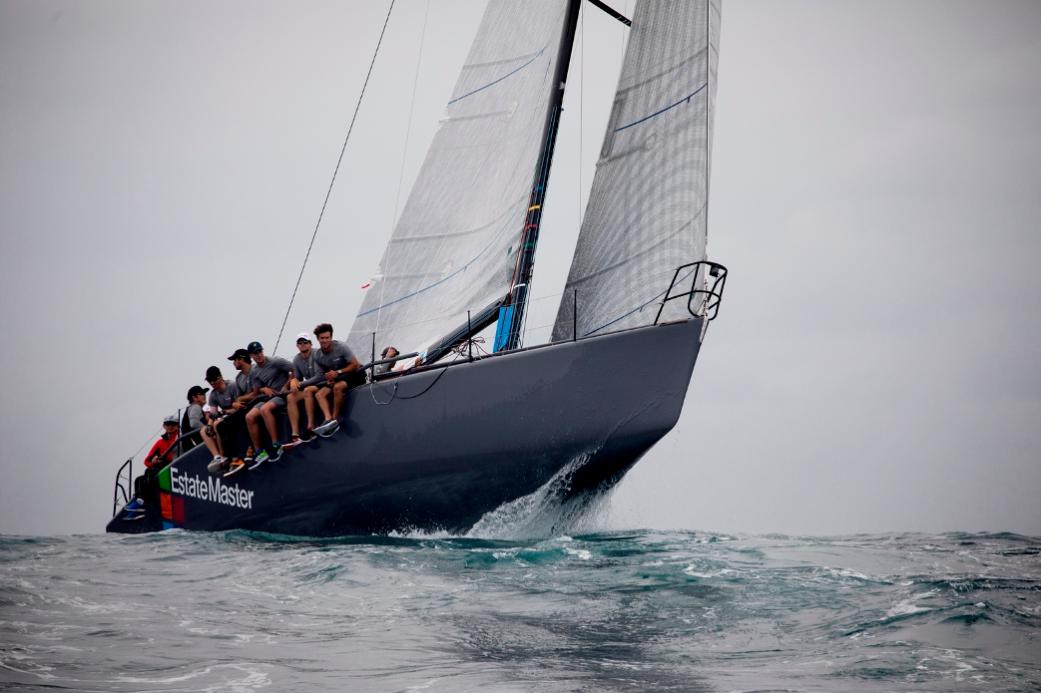 Estate Master launches - picture by Allan Coker Photography
The Farr 40 Newcastle One Design Trophy, running January 21-22, 2017 is hosted by the Newcastle Cruising Yacht Club with racing offshore.
The skipper of Estate Master Martin Hill and his tactician David Chapman used their big swell experience in a different class to their advantage on the opening day of the Farr 40 Newcastle One Design Trophy.
Seas on day two of last weekend's Etchells Australian championship sailed off Palm Beach finished up so big racing was called off not long after the start of race four. This morning off Newcastle Harbour in 15 knot southerly winds and an uncomfortable 3m southerly swell, Estate Master and six other Farr 40s launched off waves and surfed downwind in four windward/leeward races conducted by race officer Ted Anderson.
A scorecard of three firsts and a fourth has Estate Master leading the pack by three points.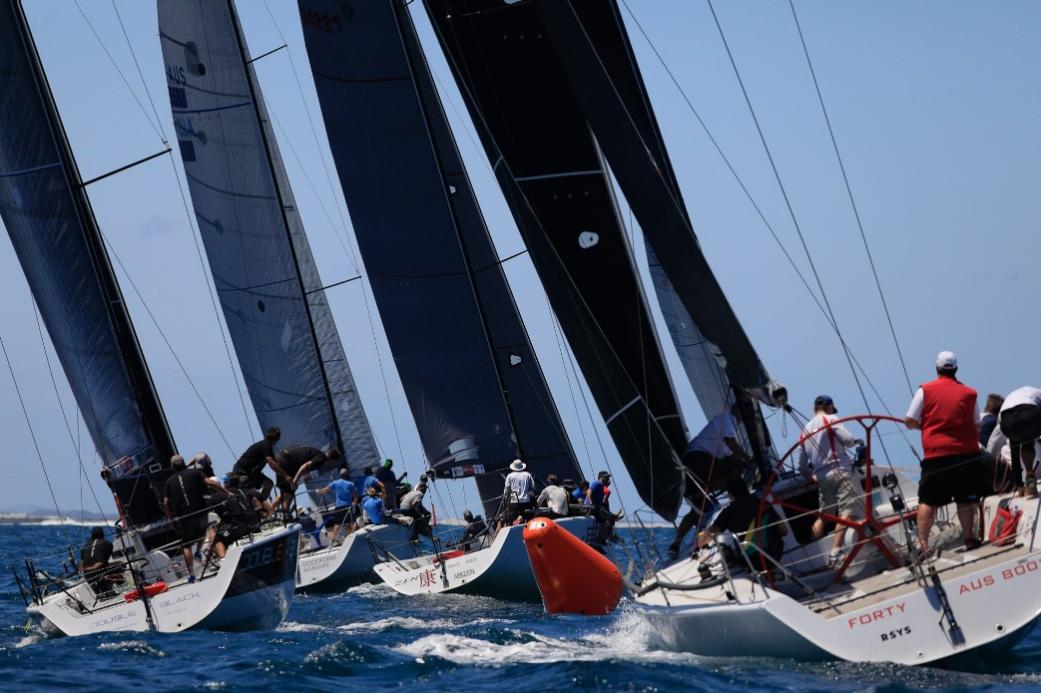 Farr 40 Fleet at Newcastle, January 2017 - picture by Allan Coker Photography
North Narrabeen Hosts Rip Curl GromSearch
National
Final: The Triumphant!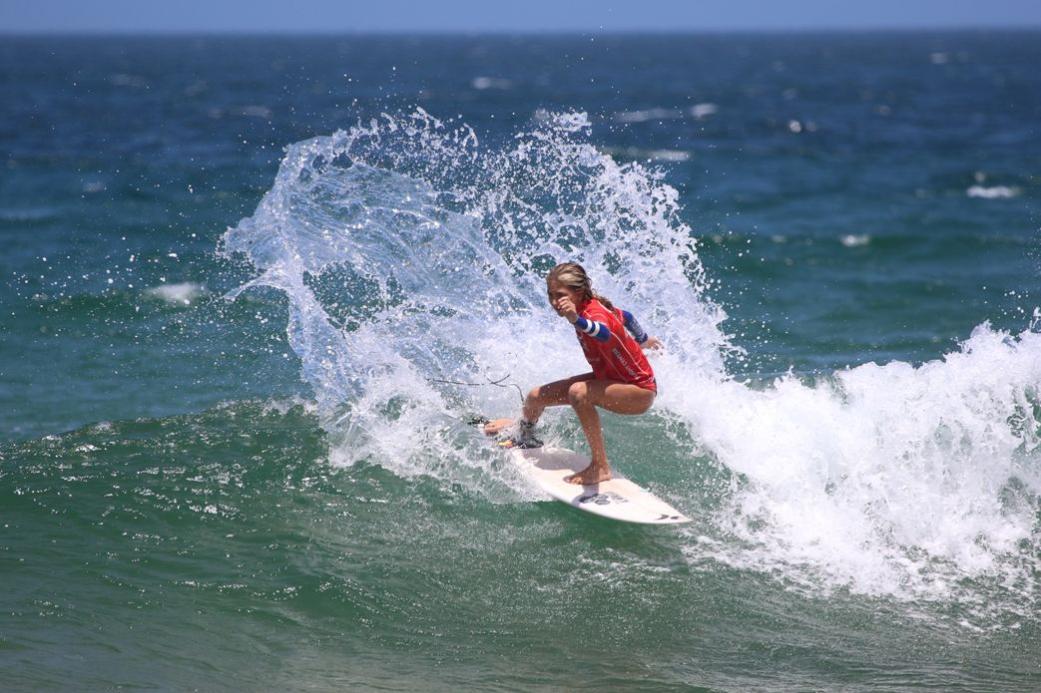 Cedar Leigh-Jones - Whale Beach: 12-and-Under Girls winner - Photo by Ethan Smith / Surfing NSW
Some of the nation's best junior surfers put on some spectacular surfing displays at North Narrabeen this week as part of the Rip Curl GromSearch presented by Flight Centre National Final.
Reports from all three days of surfing and brilliant photos of local surfers and winners by Ethan Smith/Surfing NSW run
HERE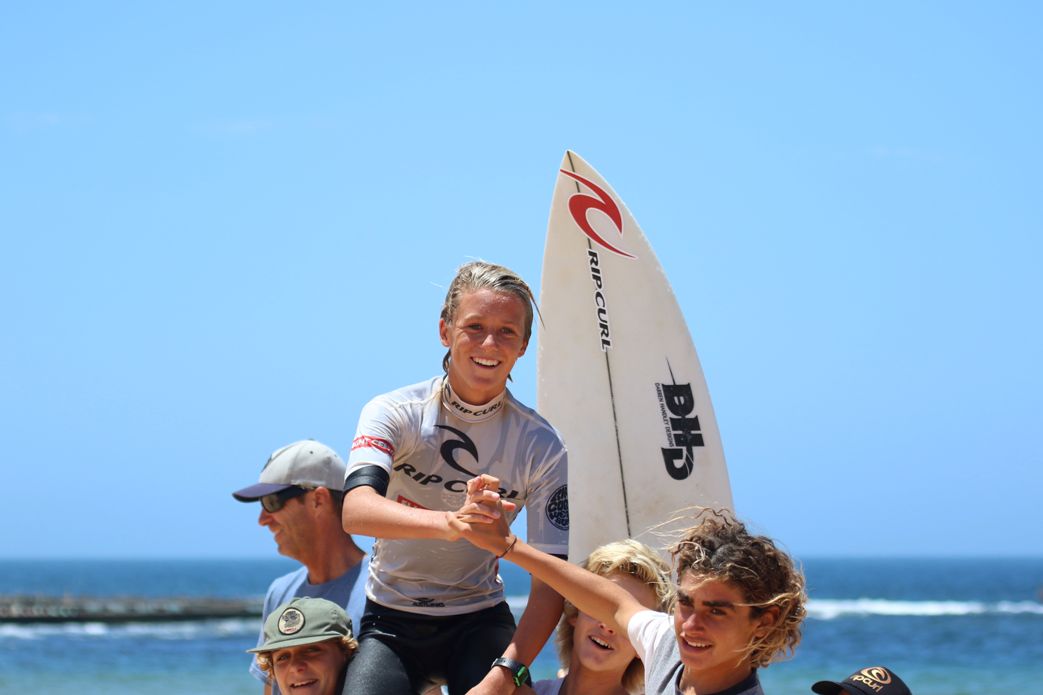 George Pittar- Manly: 14-and-Under Boys winner. Photo by Ethan Smith / Surfing NSW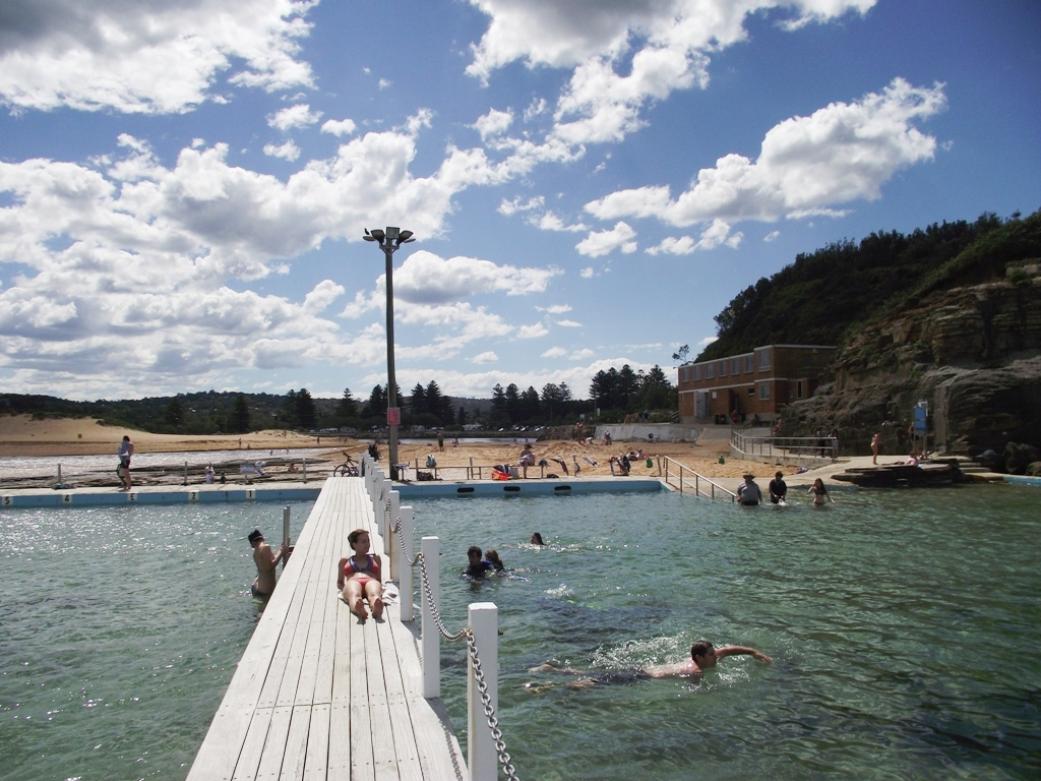 Past Features Archives (pre 2014)
Pittwater Online News was selected for preservation by the State Library of New South Wales and National Library of Australia. This title is scheduled to be re-archived regularly.
Archived Issues (2014 on) may be accessed here: pandora.nla.gov.au/tep/143700