October 15 - 21, 2023: Issue 601
From the Council Chamber September 26, 2023
By Pittwater Greens Councillor Miranda Korzy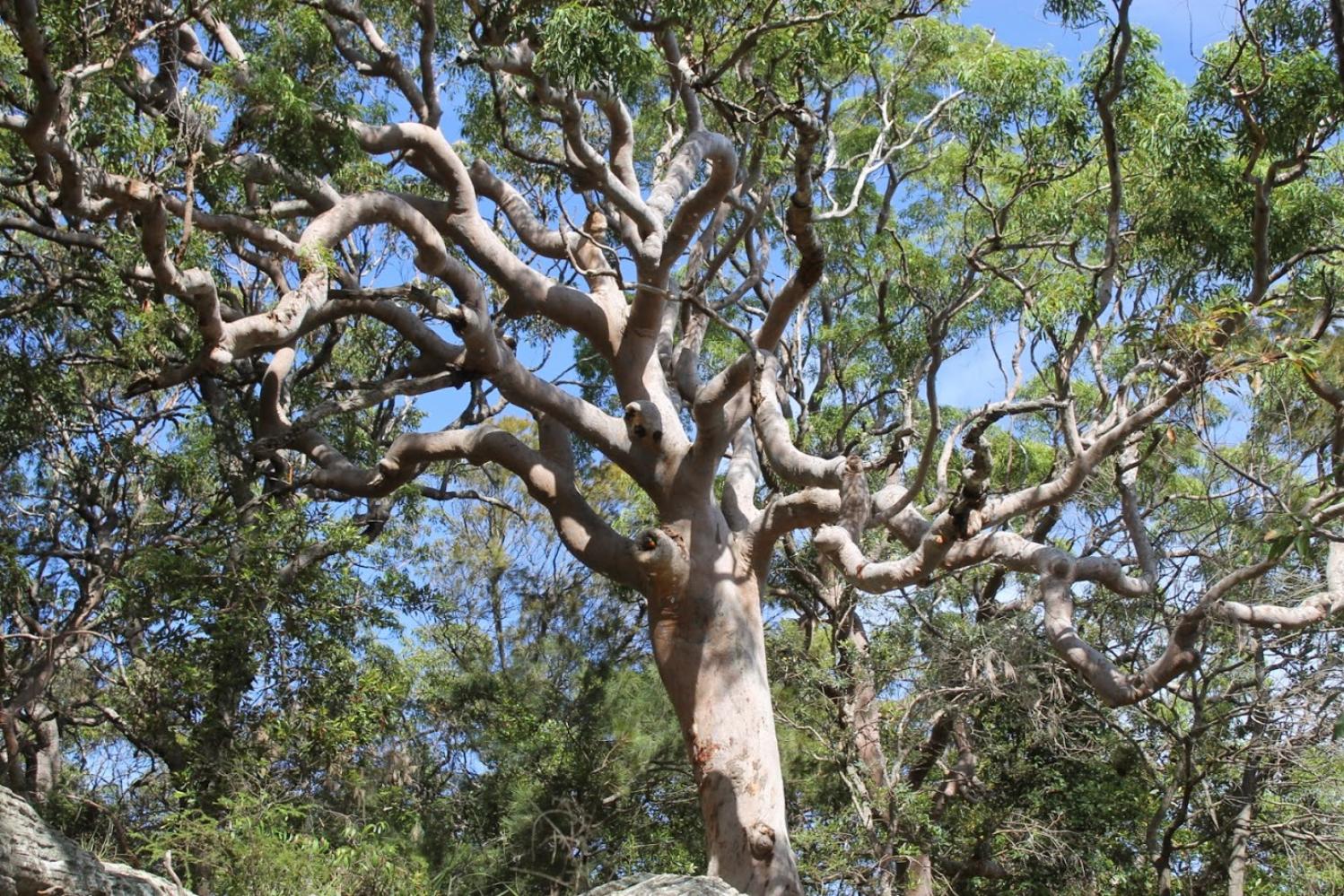 I'm delighted to say that the Northern Beaches at last has a Tree Canopy Plan in place after six years of deliberations, following a vote at the September council meeting. Also in the ecological space, councillors heard above moves to improve weed control across the LGA and a report on a safety audit of electric bikes in the area. However, much of the action at the meeting was focused on the election of a mayor and deputy for the remainder of the council term - and I'm pleased to say this involved a successful proposal on my part for a secret ballot. Pittwater residents turned out in numbers for the meeting to let everyone know they opposed a motion for a popularly elected mayor - something that would also have resulted in cutting the number of councillors. Please read on for the details.
However, first of all apologies for the lateness of this council roundup - family circumstances took me out of action in recent weeks.
Sue Heins re-elected Mayor and Georgia Ryburn as new Deputy
Congratulations to Sue Heins who has been re-elected Mayor and Georgia Ryburn, elected for the first time as Deputy at the September meeting.
Ms Heins was a relatively uncontroversial choice. She's a long-standing Warringah and Northern Beaches Councillor, now representing the Curl Curl Ward for Your Northern Beaches. She was first elected to the full-time position of Mayor in May, taking over for the remainder of former mayor Michael Regan's term, after he was elected to the NSW Parliament.
Narrabeen Liberal Councillor Bianca Crvelin also nominated for the position, however, Ms Heins captured nine of the total 15 votes as follows: herself; me; Candy Bingham (Manly Independent); Kristyn Glanville (Curl Curl Green); Sarah Grattan (Manly YNB); Jose Menano-Pires (Frenchs Forest YNB); Michael Regan (Frenchs Forest YNB - and state MP for Wakehurst); Ruth Robins (Narrabeen YNB); and Michael Gencher (Pittwater YNB).
Those voting for Ms Crvelin were: herself; David Walton (Curl Curl Liberal); Stuart Sprott (Frenchs Forest Liberal); Georgia Ryburn (Manly Liberal); Vince De Luca (Narrabeen Independent); and Karina Page (Pittwater Liberal).
I believe the council has been more collaborative since Ms Heins took over the reins and I respect her commitment to the community and compassion - she currently chairs Women & Children First (domestic violence services).
Whilst I've listed how all councillors voted for mayor, I think there's a good reason for holding secret ballots for these positions because it frees councillors from the constraints of block voting - giving them the opportunity to choose the person they really think would be best for the job without pressure from colleagues. On this occasion, I believe machinations behind the scenes led to a desire by some councillors to vote differently to their normal pattern.
That's why I proposed a secret ballot in an amendment to the motion for the vote for deputy, which was carried by a majority of councillors (me, Glanville, Page, Walton, De Luca, Sprott, Crvelin and Ryburn). A side effect of the motion was that under the Code of Meeting Practice, councillors had to be in the chamber to vote so that Ms Robins and Mr Gencher, who joined the meeting online, were excluded. I note however, that all councillors were made aware when we joined the council that we would be voting for a new mayor and deputy at the scheduled September 2023 meeting.
When it came to nominations for deputy, Mr Gencher, Ms Ryburn and Ms Glanville put their hands up. In the first round of voting, Ms Ryburn was out in front with seven votes, while Mr Gencher and Ms Glanville tied on three each. Under the voting rules, the tie was broken by CEO Scott Phillips placing the latter pair's names in a box and excluding the first to be drawn out - which was Mr Gencher. In the second round of voting, Ms Ryburn triumphed with eight votes to Ms Glanville's five.
Direct election of mayor, reduction in number of councillors rejected
The Northern Beaches mayor will continue to be selected by their peers - and the number of councillors and wards remain stable, following a challenge to the status quo by former deputy mayor David Walton.
Mr Walton, who has a background in governance on business boards, moved a motion at the September meeting calling for: a referendum at the next council election in September 2024, proposing voters directly elect the NBC mayor at the 2028 Local Government election; and that the number of wards be reduced to two, with six councillors each (to accommodate the loss of one councillor as a directly elected mayor).
The motion did not contain any background, other than the observation that the referendum would add about 10 per cent to the cost of running the council election. However, Mr Walton, who has extensive experience in governance related to company boards, has previously discussed with councillors the fact that company boards are generally much smaller than elected councils.
At the meeting he said that Australians are amongst the most over-governed people in the world and that the 15 councillors on NBC, ranked as the highest number in NSW.
Having too many board members stifled debate, slowed decision making and created factions, he said.
Meanwhile, moving to a popularly elected mayor would give residents a say - and they were better placed to select a mayor than councillors.
"This organisation runs some large business units so we need to have commercial acumen," he said.
"This is not a fishing club committee. This is a $5 billion organisation with a half a billion dollar budget."
By contrast, I told the meeting that: "This is not a business but a democracy."
I noted Pittwater councillors are already very busy, with a highly engaged community, and we can't afford to lose further representation - already diminished by the council amalgamation in 2016.
Pittwater could also end up with no councillors from the area in a two ward model and that other councils of a similar size, such as Sutherland and the amalgamated councils of the Inner West and Canterbury Bankstown, also had 15 councillors.
On the issue of a popularly elected mayor, I observed, along with others, that the candidate with the biggest budget would be likely to win.
Ms Grattan said Manly residents had responded in a similar way to those in Pittwater (Protect Pittwater secretary Anna Maria Monticelli had opposed the motion in a public address to the meeting.) The mayor was currently the first amongst equals but a popularly elected mayor could end up in a stand off with other councillors.
Mr De Luca said that Pittwater had been a highly functioning council that had won the Bluett Award in December 2015, the year before the amalgamation in 2016. Meanwhile, Warringah Council, which had been sacked in 2003, always voted with a 5/4 split.
"It doesn't matter how many councillors there are - you will always have factions," Mr De Luca told the meeting.
"If you have major political parties, you will always have factions.
"I have very rarely seen stifling of debate - we are a democratic body, not a business trying to make money from ratepayers."
For former mayor Mr Regan, it was not an issue of principle, rather maturity. He opposed the motion, saying NBC was "very young" and "the community is not ready to have that debate".
All councillors opposed the motion except Mr Walton, Ms Ryburn and Ms Crvelin, with Mr Gencher and Ms Robins absent from Zoom.
Tree Canopy Plan wins unanimous Council support
If you're one of the many residents distressed by the frequent sound of chainsaws around Pittwater, then council's new Tree Canopy Plan should give you hope!
The plan was adopted unanimously at the September council meeting, introducing important measures like setting up an Iconic Tree Register, succession planting, developing a communication plan to publicise the importance of canopy, and creating incentives for landowners to retain and protect trees.
As one of the founding members of Canopy Keepers, bedding down the plan has been one of my main objectives on council. However, I must give credit to Frenchs Forest Liberal Stuart Sprott, who moved the original motion proposing the plan in 2017. The first draft of the plan went on public exhibition in 2018, but then progress stalled. One of my first actions after joining council was to contact environment groups to see what they thought of the draft and meet with staff to see what had happened to it. I was advised that consultants were revising the plan in the light of feedback from the community.
However, when by November last year there was still no sign of it, I submitted a set of questions on notice, asking when the Canopy Plan would be finalised and, given its substantial reworking, would it go to public exhibition again? In response, staff said it was completed, and promised it would go on public exhibition in March. This finally occurred at the end of May this year.
Community engagement with the second draft plan was tremendous. The 197 submissions received with this latest round of consultation - many from Pittwater - reinforced council's research showing the environment is residents' top priority. They also show widespread community support for canopy retention as well as for growing new trees. The response leaves no doubt that the majority of residents are opposed to the enormous loss of trees we are seeing in Pittwater and want action to prevent it.
I welcomed late additions to the plan, including updating its Aim to include canopy protection, rather than just improving canopy in areas, such as Brookvale and Dee Why, where it's limited.
However, despite the long incubation period and large numbers of submissions especially from Pittwater, calling for canopy protection to be prioritised, the criteria to establish vulnerable locations failed to do this.
Whilst the Aim had been updated, growing canopy in areas that needed it remained its main focus - which was disappointing, especially given staff had told me before the meeting that actions to protect canopy are far cheaper than those to grow new trees.
As a consequence, the document listed Brookvale and Dee Why as the areas of highest priority, whilst from the former Pittwater LGA, only Mona Vale and Narrabeen. None of our locations with dense but fast disappearing canopy - such as Avalon, Bayview and Palm Beach - were listed.
My fear was that when the council's limited funding was being allocated, the document could justify areas with significant canopy missing out on measures such as succession planting, adding trees to the Iconic Tree Register, and education.
I believe we need to do both and develop a system that both gives priority to growing canopy and protects existing trees.
I therefore moved a motion to accept the plan with four major amendments. Most importantly, I called for the council to develop and implement criteria to prioritise areas of significant tree canopy, across the LGA, for protection and preservation. These areas are to be given equal ranking to others in the plan's list of "priority places for canopy action".
Secondly, I added that trees on private land (as well as public) should be included in the Iconic Tree Register - recording the scientific, social, historic and aesthetic values of all significant trees on the Northern Beaches. During discussion, I noted that locations of all trees on the register shouldn't necessarily be made public, both for privacy reasons and to protect wildlife living in them.
Then I added a call to develop a system of notification for council approved tree removals, with signs posted at properties alerting the community to the proposed removal. The community will also be provided with the opportunity for feedback, and be able to identify if permission exists for tree removal.
Finally, to address concerns about compliance, I called for the new Local Environment Plan - which is under development - to include specifications for landscape open space, deep soil and floor space ratios. Similarly, that the DCP include provisions for tree removal such as height, diameter, canopy area, and species. In the case of replacement ratios, the DCP will provide for the issues of planting trees, increased setbacks and other provisions such as excavation.
Mr Sprott generously allowed me to move the motion, with him seconding it, saying he was really happy it had come to council.
"This was the reason why I became a councillor," he told the meeting.
"The tree canopy is very important to … us as a community - but there's a whole community of animals and birds that live in these tree canopies that would not survive without the canopy.
"It provides them with a home, it provides them with a space to hunt from. It's extremely important to them and us to survive.
"This isn't just about having a pretty tree out the front of your house. This is about building a community for us and the environment together."
Ms Glanville emphasised the community's desire for stronger compliance with tree removal regulations, and also added amendments calling for a review of council resources and processes within Council to improve detection and enforcement related to unauthorised tree removals. This was important to signal "a strong culture of compliance", Ms Glanville said.
The Mayor and Mr Menano-Peres both raised questions about the cost of implementing the plan, but staff reassured them that these would be non-significant.
Regarding notices for tree removals, the CEO said that if a tree was threatening human life or property in an emergency, "council officers discretion would prevail" and trees would be removed if necessary.
In answer to questions from councillors, staff said that developing the Iconic Tree Register would take a few years, with trees normally nominated by residents. Other council areas including City of Sydney, Georges River and the Central Coast already had registers operating.
All councillors present voted for the plan - apart from Mr Gencher and Ms Robins who had dropped out from their Zoom links.
Council steps up weed control
Residents can now check the council website to identify the Northern Beaches most problematic weeds, staff reported at the September meeting.
In response to my motion passed at the May meeting, which focused on weed control and ecological restoration, staff reported back on actions they had already carried out.
I was delighted to see the timely response to this motion, which had been written with the help of Northern Beaches Greens Convenor Evan Turner in consultation with environment groups. The numerous complaints from bushcarers and residents groups about the proliferation of weeds in Pittwater - exacerbated by wet conditions over the last three years - was the impetus for the motion.
Unfortunately, due to the rush to get through the agenda before the 11pm deadline at the September meeting, this motion did not get a proper airing on the floor of the chamber.
However, staff reported in the meeting papers that they had updated the council website with profiles and photographs of the LGAs top 28 most problematic weeds. Pittwater Council used to print a booklet with this kind of weed information, but with modern communications, the website provides an alternative source.
Other highlights of the report included the plan to engage with young people to bring them into bushcare groups via programs such as school support at Narrabeen High. Similarly, the setting up of five new bushcare groups was great news - both for the environment and our budget, given the many hours of work they provide the council.
I also welcome the staff investigating the Gardening Responsibly Scheme developed with the nursery and garden industry as well as NSW government and Macquarie University. Under the program, council officers work with local nurseries to promote the supply of plants with a low invasive risk.
Similarly, staff are looking into a Blue Mountains Council program, in which it carries out annual inspections of local plant retailers and nurseries, with twice yearly inspections for those who agree not to sell invasive plants. The council then lists them on its website "as committed to safeguarding the local environment and native vegetation".
I look forward to hearing more about these schemes, and further education for the community with displays of priority weeds at council's environmental events and work with bushcarers, schools, perhaps Duke of Edinburgh programs, Scouts, Guides and other groups involving young people.
Staff have also met with community groups and attended a weeds round table organised by former Warringah councillor Dr Conny Harris in July.
However, a significant problem, as the staff report noted, is the sale of weeds, some with histories of significant spread such as Prickly Pear, at markets and online. As it states, education for residents is the best way to address this, so we aren't buying something we regard as pretty that is likely to invade local bushland.
Avalon Surf Club cafe and restaurant still seeking operators
Avalon Surf Life Saving Club's spectacular cafe and restaurant remain closed while council continues to seek tenants to run them.
After an unsuccessful tender process, councillors voted at the September meeting to engage a leasing agent who deals with the food and beverage industries to find a suitably qualified tenant.
Staff noted in a report to the meeting that the current slowdown in the hospitality industry meant that fewer operators were looking for premises. Additionally, in answer to my questions at the meeting, they said that: "Small coffee shop operators generally don't want to deal with council". And the tender process with a strict time limit did not allow for an ongoing search.
At the June council meeting, we knocked back all tenders for the restaurant, opting to negotiate with one applicant, Emilie Mathel who trades as Guinguette Cafe Francais. Councillors accepted the staff recommendation that they negotiate over leasing the cafe, with a view to reviewing its operations after six months and then possibly offering her a lease of the restaurant.
Staff had noted that: "The tender from Emilie Mathel demonstrated strong industry experience and the capability to deliver the desired tender outcomes."
However, though initial discussions were positive, Ms Mathel decided to withdraw from the process.
Lizard rock
A proposal for council to inform the community about the details of a controversial planning proposal for 450 homes to be built in the area known locally as "Lizard Rock", on Morgan Rd at Belrose, won majority support at the meeting.
The mayoral minute, called for the publicity noting councils' "strong opposition to the planning proposal for the area", recently renamed Patyegaragang, because it would destroy natural bushland amongst other concerns.
It should also encourage members of the community to make a submission to the NSW Planning and Environment Department.
Mr Regan, who raised the issue in the NSW Parliament, when tabling a petition opposing the Metropolitan Local Aboriginal Land Council development with 12,000 signatures in June, at the council meeting described the project as "environmentally reckless" in an area with a high fire risk.
"Clearing high-value bushland for housing is outdated," he said.
Ms Glanville, who has been central to the campaign to retain the bushland site, thanked the Mayor for the minute and said the development would set a precedent for opening up Warringah's "deferred lands" (ie bushland areas with undefined zoning) to residential development.
However, Mr De Luca said he believed in First Nations sovereignty and indigenous rights, and that council should not be trying to influence residents either way on the development proposal.
"The Metropolitan Land Council are the traditional owners of the land," he told the meeting.
"The site has been checked more than any other site on the Northern Beaches.
"They take great umbrage that people do not want this area turned into housing like in Redfern."
However, I pointed out that few of the 1,700 Aboriginal people living on the Northern Beaches are members of the MLALC and many of these people are opposed to the proposed development. Meanwhile, MLALC CEO Nathan Moran is not a traditional owner of the area (he describes himself as a Biripi Dhungutti Goori man).
I support the intention of the 1983 Aboriginal Land Right Act, in granting land to First Nations people in compensation for their dispossession and to support their economic development. However, I believe grants such as that at Lizard Rock, have set up conflict between not only black and white communities, but also between local First Nations residents (including traditional owners) and some land councils.
All councillors present except Mr De Luca supported the Mayoral Minute.
Electric bike audit shows up lack of government regulation
A broad safety audit of electric bike, electric scooter and other bike usage on the Northern Beaches has shown up a lack of research data and government regulation.
In response to a motion proposed by Mr Walton at the March council meeting, staff undertook an audit considering speeding, path separation, advisory speed signs, education and regulation.
The speed audit carried out at the new shared used bridge at Narrabeen showed average bike speed reached between 14.87 and 17.68 kph. By contrast, a review at Manly beachfront showed that while the average speed was 16 kph, the peak speed was 42 kph - higher than the 30 kph speed limit of the adjoining road.
However, staff concluded that:
"Council rangers do not have an ability to regulate the use of e-bikes or other micro mobility devices on footpaths or other road related areas, unless there is specific signage in place…"
There was also a lack of data related to incidents involving e-bikes as they were lumped in with all bike accidents.
And a lack of resourcing for compliance carried out by NSW Police and council staff was another issue raised in community consultation.
In recommendations adopted by council, staff proposed submitting a motion to the NSW Annual Local Government conference and writing to the NSW Roads Minister and Transport for NSW, calling for a community awareness and safety campaign - to improve pedestrian and rider safety; and a review of the current road rules to improve public safety.
Mr Walton, who raised the original motion calling for the audit, said that e-bikes were a beneficial form of active transport and " a very positive way of getting around". However, there were risks associated with the explosion in the number of e-bikes and pedestrian safety.
"Council owns the majority of shared pathways so this is an issue for council," he told the meeting.
"The community has expressed their concern."
He called on the NSW government to regulate the area - so speed limiting devices could not be tampered with and numbers of passengers were controlled.
The report's recommendations were accepted unanimously.
Costs of Conservation Zones Review
Last year's Conservation Zones Review cost council at least $866,230, staff reported in response to a Question on Notice from Mr De Luca at the previous meeting.
In the Agenda for the September meeting, staff said the review had cost $227,923 to date - excluding internal staff time and resources.
The figure accounted for inspections, mapping and community engagement costs.
However, staff spent a further $638,307 on technical studies related to "environmental and hazard matters", which also fed into the review.
The Pittwater community roundly rejected the review's proposed rezoning of more than 3,600 properties in the area from Conservation to Residential status, which has led to further modelling and delays.
Staff now expect a response on the revised C-zones modelling from the NSW Planning and Environment Department very soon. However, the Local Environment Plan will not come to council before early next year.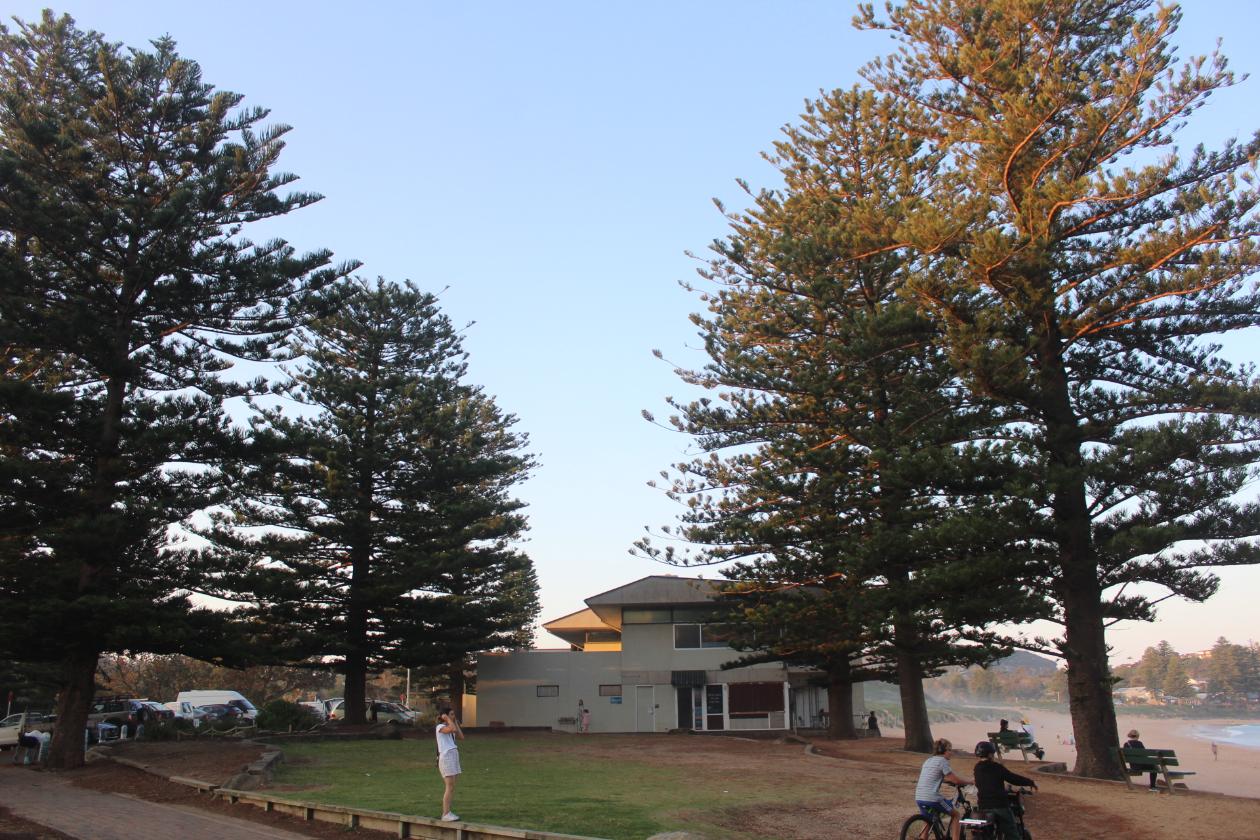 No tenant for Avalon Surf Life Saving Club