April 2 - 15, 2023: Issue 578
From the Council Chamber March 28, 2023
By Pittwater Councillor Miranda Korzy

Vale former Pittwater Councillor Bob Grace
I begin this report from the Council Chamber with the sad news of the death of former Pittwater Councillor, Bob Grace. Mr Grace, who served on both Pittwater and before the seccession, Warringah Councils, was a champion of the area, supporting many causes. During and since the 2016 council merger, he remained convinced that Pittwater must become independent again - and attended his last demerger rally outside Sydney Town Hall (where the NSW Labor conference was taking place) only last October.
Mr Grace's funeral will be held at St Joseph's Catholic Church, Narrabeen on Wednesday, April 5, at 11am.
Arrangements are underway for a community celebration of Mr Grace's life sometime after the school holidays and we will let you know when details are available.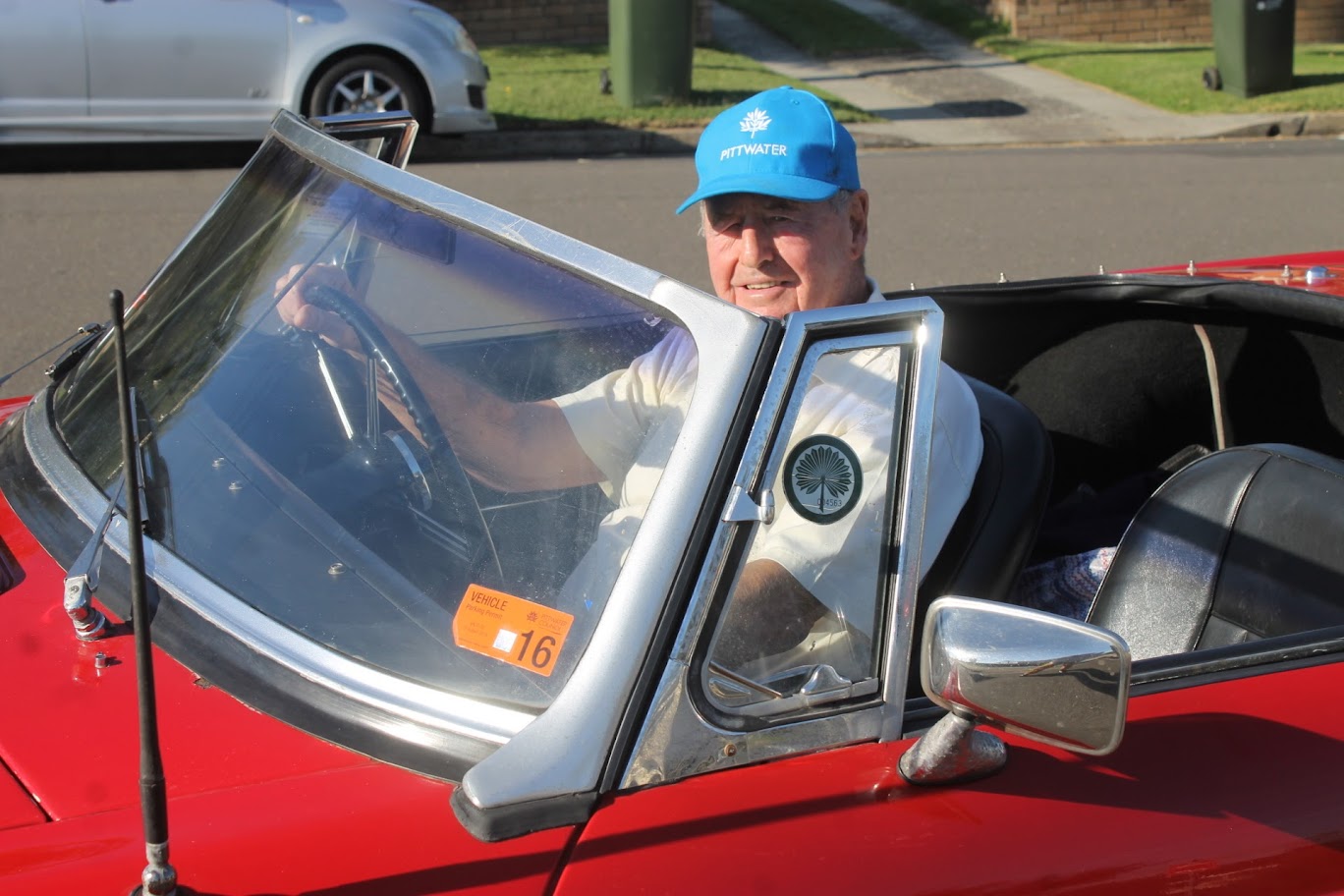 former Deputy Mayor of Pittwater Council Bob Grace in his famous red MG. Photo: AJG
Changes at Council
Northern Beaches Council will undergo significant changes in coming months with former CEO Ray Brownlee, who left last week for Randwick Council, now replaced by Interim CEO Louise Kerr, who is the council's Director of Planning and Place. Advertising has already taken place for a new CEO.
Also departed on Friday was Executive Manager of Strategic Land Use Planning, Andrew Piggott, who was responsible for work on the Draft Conservation Zones Review and towards the new Local Environment Plan. Mr Piggott has departed for a position in private enterprise.
Amongst councillors, changes are expected after Mayor Michael Regan was elected as the new MP for Wakehurst and Pittwater Councillor Rory Amon secured the seat of Pittwater at the NSW state election last weekend.
Deputy Mayor Sue Heins, chairing Tuesday's council meeting, acknowledged Mr Regan's and Mr Amon's commitment to council, in the light of their expected wins. Neither of them has formally announced their intentions for their council positions yet.
Councillors call for better enforcement of development compliance and review of private certification system
Curl Curl Councillor Greens Councillor Kristyn Glanville raised a motion at council last week addressing one of the greatest sources of complaints to councillors: compliance failures.
A planning and environment lawyer, Ms Glanville called for a report from staff identifying issues with the private certification scheme and recommendations for improving state legislation concerning it.
Her motion also proposed a workshop for councillors to raise ideas for improving community compliance with building and development regulations.
Examples of these measures could include: random inspections of building sites; joint blitzes with the NSW Environment Protection Authority; new technology to identify illegal development, such as tree clearing; and education campaigns to encourage a culture of compliance.
Ms Glanville said that in talking to council staff, the community, and from her professional background, she believed there were two features of the system that needed to be dealt with.
Firstly, council must provide enough resources to deal with compliance issues properly; and secondly, apply pressure on the NSW government to fix problems with private certification - given that problems with privately certified development are a significant driver of complaints to council.
Complaints we receive include problems with certifiers, illegal clearing of trees or vegetation, illegal building works completed without permission, and inappropriately certified works by private certifiers.
"It is one thing to have planning rules, but no matter how beautifully written an LEP (Local Environment Plan) or piece of legislation may be, it must actually be enforced to achieve anything, and ensuring building compliance is what I believe the community views as a core function of council," Ms Glanville told council.
"It's perhaps less sexy than opening a new park or boardwalk, and so can be underinvested in compared to projects likely to receive grant funding or pork barrel."
Councillors welcomed the motion, a number recounting their own experiences of residents complaints about compliance issues. I added my own to the list.
"I receive many complaints about the failure of compliance in Pittwater and there seems to be a culture that has developed where some builders and homeowners thumb their noses at any council rules that don't fit their plans," I told the meeting.
Everything from illegal earthworks to building work without a Development Application, flooding, and fences built on a neighbour's land are amongst the complaints I've received. I've also stood in a friend's back garden watching diggers excavate around the base of old growth trees, without any protection, despite numerous reports from residents. And I've been called to a property where a huge old Norfolk Island Pine was being chainsawed - by the time the compliance officer arrived, the tree cutters were down to the last branches.
"Residents are appalled and angry and we must enforce the rules for the benefit of the community and environment," I said.
Ms Glanville also noted NBC's Compliance and Enforcement Policy is currently under review by staff and draft amendments for exhibition will be reported to the May 2023 council meeting.
The motion passed unanimously.
Social Services Funding cuts
The council voted on Tuesday night to cut funding over the next three years to social welfare organisations on the Northern Beaches, a position opposed by myself and a handful of other councillors.
Since the council amalgamation in 2016, Northern Beaches Council has supported the operations of both the Northern Beaches Women's Shelter and Community Northern Beaches with grants. The Burdekin Association also received funding from 2018 for its Avalon youth Hub Hub.
For this financial year, the three groups were allocated a total of $252,500: $97,000 going to Community Northern Beaches; $65,000 to the Women's Shelter; and $90,000 to the Burdekin Association.
Staff have reviewed the grants since 2020, and in a report to the meeting proposed three options:
Continue the current funding for three years;
Reduce funding incrementally over the next three years and redirect it to a new community grants program;
Stop the funding on June 30, 2023 and redirect it to a new community grants program.
The groups said they had so little notice of the proposals that they were unable to register in time to speak at the council meeting. Instead, Burdekin CEO Justene Gordon emailed councillors on behalf of the Avalon Youth Hub, saying that in the last year the demands of the Hub had picked up significantly.
"There is a noticeable increase in school refusal, day to day attendance dropping, young people socially isolating, peer relationships suffering and an increase in social media led body image concerns for young men and women … presenting (with) eating disorders," Ms Gordon said.
"The 9-5pm Hub phone line is being accessed by not only young people and community members but also Schools as they look to engage with the variety of the services the Hub can connect them with. Often the issues span across many services so the Hub can provide a wholistic and coordinated approach."
She noted that Burdekin was increasing service partnerships, with Headspace returning to the Hub and that they were working with Community Northern Beaches and Relationships Australia to bring their services to Pittwater.
"The next few years are going to be a fight for us all and as such I do request continued funding of the Hub for a period of minimum 3 years," she said.
"This will ensure the Hub is able to continue its service delivery at a time of significant demand and it gives the community and service providers certainty into the future."
Narrabeen Your Northern Beaches Councillor Ruth Robins acknowledged the work of all three organisations and said they had been lobbying the Labor and Liberal parties to fund key services.
However, she moved an amendment to the report that Option 2 be adopted, which would cut funding to the current recipients over the next three years.
"It's all about the equitable and transparent way council's limited funds are distributed in the area," Ms Robins said.
"... We all know there is never enough money.
"We're looking at providing funding to the many other services."
Similarly, Frenchs Forest YNB Councillor Jose Menano-Peres said he didn't think it was fair the three organisations continued to receive funding at the same level, and noted they also receive council rent assistance. He suggested more could be spent on disability services.
"I think there's a bit of an imbalance," he said.
I spoke against Option 2, saying that the community was suffering from increased financial and social stress following Covid, so it was not the time to cut funding to social and welfare support. CNB, the Women's Shelter and Avalon Youth Hub all do their jobs well and we should not reduce their grants when they are already struggling to meet the level of need in the community. Social and welfare services are the responsibility of government at all levels - and I think it's an indictment of government that the providers have to spend time begging for funds from council.
Manly Independent Councillor Candy Bingham strongly supported Option 1, noting there was no government funding available for the three services.
"Everything they do is funded by the community," Ms Bingham said.
"We do have a huge homeless problem on the Northern Beaches and as a councillor, we should take responsibility for that.
"... Given the current climate, now is not the time to do this."
Curl Curl Greens Councillor Kristyn Glanville joined with Ms Bingham, Narrabeen Liberal Councillor Bianca Crvelin and myself to vote against the proposal.
Those voting for included Pittwater Liberal Councillor Rory Amon (although he had put up an amendment for Option 1, that was lost), Pittwater YNB Councillor Michael Gencher, Mr Menano-Peres, Manly YNB Councillor Sarah Grattan, Curl Curl Liberal Councillor David Walton, Curl Curl YNB Councillor Sue Heins and Ms Robins.
Mayor Michael Regan, Narrabeen Independent Councillor Vince De Luca and Frenchs Forest Liberal Councillor Stuart Sprott were all absent for the vote.
However, I was pleased to see Mr Amon on Wednesday submitted a rescission motion, proposing instead that Option 1 be adopted and the three service providers be invited to brief councillors in this and the next term of council. The new motion will go to the next council meeting on April 18.
Boondah Rd, Warriewood, Planning proposal rejected
A proposal to change the zoning of a site at Boondah Road, Warriewood, from Rural Landscape (RU2) to Medium Density Residential (R3) and a section of Environmental Conservation (C2) was knocked on the head at the meeting without discussion.
Staff had recommended rejection of the proposal, submitted by developer Henroth Pty Ltd, which they said was inconsistent with NBC's Strategic Planning Framework - and failed to deal with the site's potential for flooding, water management issues, biodiversity impacts and affordable housing issues.
The proposal was designed to enable a development of 40 dwellings across a three-storey set of townhouses and two-storey block of flats - including four affordable homes.
Bible Garden neighbour wins council support for change of use on site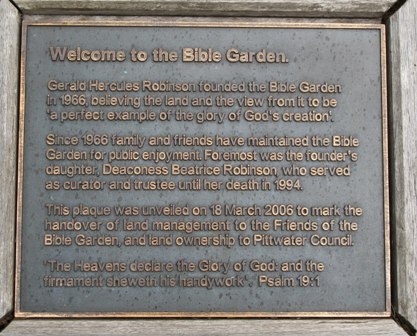 Councillors supported a proposal to change the permitted use of land adjacent to the Bible Garden, at Palm Beach, to allow the development of a "dwelling house" on the property.
For anyone who has not visited the Bible Garden, it's a quiet oasis, situated in a stunning location on a cliff at 6A Mitchell Rd, hosting a variety of plants mentioned in the Bible and with views over Palm Beach to the Central Coast. It was established in 1966 and has been open to the public since then - maintained by a group of volunteers, the Friends of the Bible Garden.
To the north of the property is a now private block, 6 Mitchell Rd, whose owner has previously submitted a DA for a house, swimming pool, driveway and garage. It was refused, mainly because a portion of the site adjacent to the cliff, where the owners proposed building a garage and lift, is zoned RE1 (Public Recreation) - which does not permit such a development.
The garden itself has a heritage order on it, as does the area Zoned RE1.
With the council's new LEP now under development, the owner has applied for a change of permitted use for that portion of land.
I visited the garden and spoke to members of the Friends group before the council meeting. They showed me some of the plants growing in the garden, including bulllrushes in a small pond, representing those where Moses was hidden in the Bible story.
Friends committee chairman Stuart Spring was not opposed to the change of use, although other members I spoke to were strongly opposed.
The site in question, the likely location for a garage and lift, adjoins the cliff face and is covered in vegetation, albeit weedy. The council report into the proposal found that there would be: "No adverse impact on the ecological, cultural or scenic significance of the site and surrounding areas", with "no significant habitat features, values or landscape corridors".
I was amazed the report found this to be the case, given the geology of the site, with the garden perched on the edge of the cliff. Some of the Friends also told me that the site was significant environmentally, for the very old, tall Cabbage Tree Palms and other vegetation growing on the cliff edge.
"Views through the garden fence and over a garage roof would detract from this ethereal aspect," I told the meeting.
Similarly, the Heritage Impact Statement found that: "... the proposal will have no impact on the significance of the adjoining Bible Gardens".
However, I believe the heritage of the site includes the landform, with the cliff intact and visible, which would be compromised by any form of building against it. To introduce a tightly packed garage onto the site would also add to the clutter of development to which Palm Beach - along with much of the rest of Pittwater - is currently subjected.
Finally, visiting the site revealed a landslip in the middle of the block, which I believe raises questions about the appropriateness of the current zoning anyway.
The only other councillor to say they had visited the site was Ms Bingham, who said that: "I don't think that the view would be affected." Mr Amon said he had talked to Mr Spring, who he noted had supported the proposal.
In the end, I was the only councillor to oppose the planning proposal, with all other councillors in support except for the Mayor, Ms Glanville, Narrabeen Independent Vince De Luca, Frenchs Forest Liberal Stuart Sprott and Ms Robins - who were all absent for the vote.
The proposal will now be submitted to the Planning Minister for a Gateway decision - ie for the NSW planning department to review it.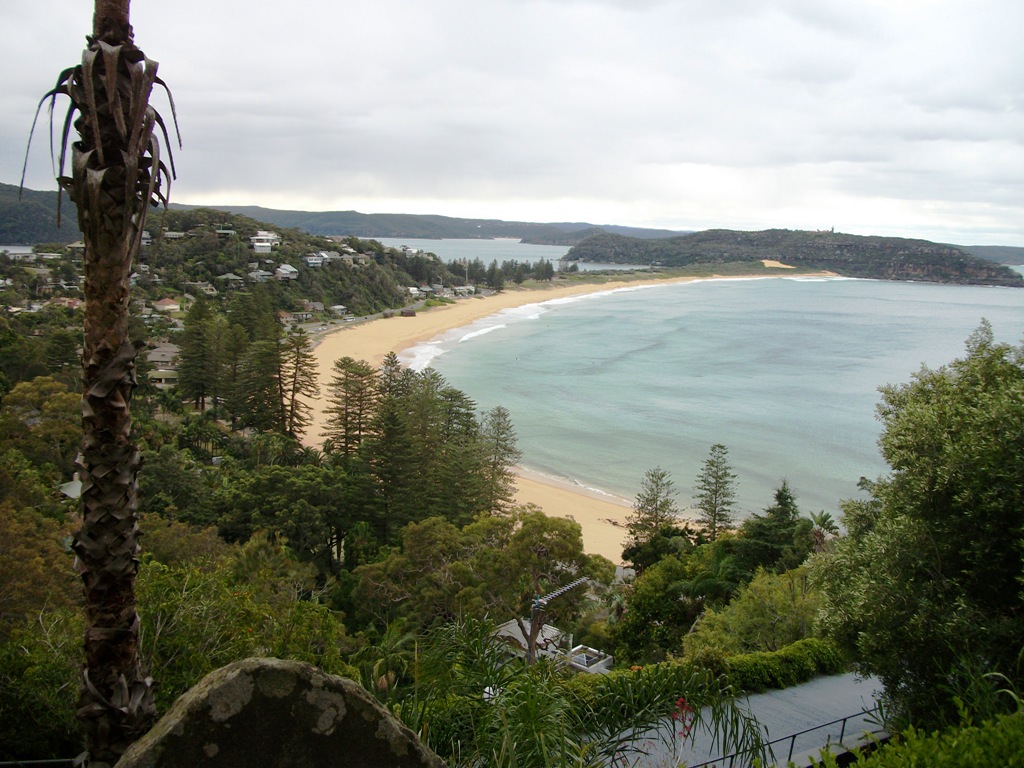 Variations to Development Standards
It will be no surprise to many residents that the staff reported in papers for the meeting that 10 variations had been approved for developments in the former Pittwater LGA over the period from October 1 to December 31 last year. The variations are allowed under section 4.6 of the Pittwater (as well as Manly and Warringah) LEP.
All the applications in the list of variations were supported by staff, they told the meeting.
The list included a DA at Crescent Road, Newport, with approval for proposed work to extend into the foreshore area by 3.4 metres - despite a development standard that allows only limited development on the foreshore.
At Wollombi Rd, Bilgola Plateau, a variation to the 8.0 metre height limit was granted, allowing a 31.25 per cent increase to 10.5 metres.
Meanwhile, at Hansford Parade, Bilgola Plateau, a height increase of 65 per cent was approved for one building taking it to 14.1 metres - in contrast to the 8.5 metres allowed by the standard.
Staff said these variations were consistent with the current Pittwater LEP, which they were reviewing for the new harmonised version.
Council road funding boost of $9.1 million from NSW government
The Northern Beaches will receive a grant of $9.1 million from the NSW government towards roadworks, staff reported to last week's council meeting. The money could only be used for "operational work" like patching potholes.
The report was a response to a motion I submitted, that passed at the November council meeting. In the motion, I asked staff a number of questions including: the number of roads badly damaged by rain last year with either potholes that still need fixing or their whole surface resealed; and the costs involved in repairing them. I also asked for the council to lobby the state government for more funding for repairs and to promptly fix the state roads in the area.
Staff reported back that the NSW government had recently announced $500 million in grants for local councils to repair local roads, of which Northern Beaches Council would receive $9.1 million for work that must be finished by February 2024.
At the council meeting, I thanked staff for securing this funding and for the work carried out on local roads so far.
That included 3,346 potholes repaired between July 2020 and January 2023. They also reported a further 1,114 potholes had been identified where road pavements had been damaged by the rains. $1.9 million had already been spent on pothole repairs and patching, an additional $3 million was allocated for heavy patching this financial year and about $7 million for next year.
To January of this financial year, council had spent $5.5 million on road resurfacing and about $2.6 million remained from the current budget (of $8.1 million) to complete the current work. The council budgets approximately $8 million each year for this work, staff said at the meeting.
They also estimated that to fully resurface roads which had deteriorated due to rain would cost between $25 million and $30 million. However, at the meeting, they said: "Not all roads damaged by rain need to be completely resurfaced".
A full audit of road conditions was carried out on a four yearly cycle, they said.
Mr Menano-Peres said he was not convinced about the council's roadworks program.
"I still think we spend too much fixing potholes that might need to be repaired again the next week," he said.
However, the report was accepted unanimously.
In other items councillors agreed to:
Place a proposal for a new Community Garden, at Annam Road Reserve, Bayview on public exhibition for at least 28 days.
For Council to work with surf life saving clubs and other stakeholders to identify and participate in programs to reduce the number of drownings and increase public awareness of the risks.
A safety audit, coordinated between council and police, of electric bike and scooter use, along with other bikes on Northern Beaches footpaths, shared paths and bike paths - including references to speeding, path design and separation, and speed signage.