April 23 - 29 2023: Issue 580
From the Council Chamber April 18, 2023
By Pittwater Greens Councillor Miranda Korzy
Warning: this report contains distressing material.
Northern Beaches Council will place its draft budget, forecasting spending of nearly half a billion dollars, on public exhibition following a vote at last week's April Council meeting. I hope residents will brave the enormous documents to see what's planned in its line by line breakdown. However, I'm going to begin this report with the outcome of a rescission motion on social services spending - after a decision in March that caused widespread controversy. Perhaps it was the large crowd in the gallery at the meeting, or perhaps the content of the agenda with a number of social issues up for discussion, but the meeting ended on a high note, I believe the most collegial since I joined in December 2021.
Avalon Youth Hub and other social services secure three-years' funding
Three Northern Beaches social service groups each secured three years' funding at this week's council meeting after several women relayed their experiences of domestic violence to the chamber.
Since the council amalgamation in 2016, Northern Beaches Council has supported the operations of both the Northern Beaches Women's Shelter and Community Northern Beaches with grants. The Burdekin Association has also received funding since 2018 for its Avalon Youth Hub.
The debate was sparked by a rescission motion, proposed by Pittwater Liberal Councillor Rory Amon, Manly Independent Councillor Candy Bingham and Narrabeen Liberal Councillor Bianca Crvelin, following the March council meeting.
This targeted a vote by the majority of councillors to renew funding for the three services for only one year at the current level, reducing it to 75 per cent the following year and 50 per cent in the third.
For this financial year, the three groups had been allocated a total of $252,500: $97,000 going to Community Northern Beaches; $65,000 to the Women's Shelter; and $90,000 to the Burdekin Association.
With widespread condemnation of the decision in the community, the gallery at Tuesday's meeting was full and a number of past clients addressed the crowd about their exposure to domestic violence.
One woman provided a written speech, read to the chamber by Northern Beaches Council Workforce and Technology Director Karen Twitchett, who had to pause at one point to overcome tears.
The woman had written about mental and physical assault by her partner, which combined with the impact of Covid had led her to a mental breakdown last year, and an attempt to take her own life.
After being referred to the shelter, she was diagnosed with anxiety, depression and borderline personality disorder, then provided with psychological and psychiatric support, as well as a course in legal services amongst other things.
The woman thanked the shelter, saying: "The facilities and services literally saved my life."
Another survivor, speaking in person, said it took a woman great courage to walk into a shelter, to face her reality and "walk, if not run away from everything she knows".
However, the Northern Beaches Women's Shelter, had provided a gentle, beautifully tailored experience, creating a sense of family and community.
"Women who have been through domestic violence … need reassurance, to help them see their value in the world," the survivor said, addressing the council.
"Cutting funding sends the message that you don't value them."
A third woman described how her husband had transferred their marital property to a stranger, which was upheld by the courts, and she was then evicted at the age of 63 with no savings.
She was able to find shelter when a social worker referred her to a refuge in Darlinghurst.
"That was a very traumatic experience," she told the chamber.
"Given my age, I would have died on the street within a few hours."
Following the survivors' speeches, Northern Beaches Women's Shelter Manager Narelle Hand said 149 women accessed the service last year, but it had been forced to turn away 152 during that time.
The shelter, which opened in 2010, was currently turning away 25 women per month and "Cutting funding would mean turning away another five", Ms Hand said.
The council's contribution made up only 10 per cent of running costs and so the shelter was largely dependent on donations from the public.
Also appealing to the council to maintain funding was Burdekin Association CEO Justene Gordon, who established the Avalon Youth Hub by bringing together support agencies to tackle mental health at the Avalon Community Centre building.
Ms Gordon called for council funding to be distributed according to need and to fill gaps in service provision.
Current council funding paid for infrastructure at the hub but each organisation there had to fundraise to provide services, she said.
"Prior to 2018, there were no youth services in the Pittwater area," Ms Gordon told the meeting.
"The community was in distress over an epidemic of suicides.
"The youth hub has saved lives."
Ms Gordon said no one was turned away from the hub but there was a waiting list for counselling.
Community Northern Beaches CEO Craig Stevens told the chamber that 30 people would sleep rough in the Local Government Area that night.
Last year, 860 people sought help with more than 3,000 sessions provided by fewer than eight full-time staff, Mr Stevens said.
"Support where services need money, but not at the expense of these three which are so important in saving lives," he appealed to councillors.
"Our community drop-ins are often the first point of call for those who have fallen through the cracks."
CNB provides services to those experiencing domestic and family violence, homelessness and refugee settlement challenges and early intervention programs for families, youth and children.
After such emotional speeches revealing the depth of need in the community, councillors were primed to reverse the decision of the previous meeting. (I had voted against it, along with Curl Curl Greens Councillor Kristyn Glanville, Manly Independent Candy Bingham, and Narrabeen Liberal Bianca Crvelin.)
Pittwater Liberal Councillor Rory Amon (and now Pittwater MP) had proposed an amendment to continue the current funding for three years, which I supported but the majority opposed. It was only then that Mr Amon voted for the scheme involving the cuts.
Councillors voted unanimously to rescind the previous motion, before turning to a replacement pulled together by Ms Bingham with input from a number of councillors, including Mr Amon.
Mr Amon said that at the March meeting, he had not been aware that the groups had not been informed about "what's happening" or that councillors had enough information.
"That's why I submitted a recission motion," he told the chamber.
The new motion called for the council to:
Continue financial assistance to the three organisations for a further three years as follows: For the next two financial years at the existing rate (plus CPI), with a reduction to 50% in year three noting this does not preclude these charities from applying for further funding in the future.
Having spoken to executives from all three social welfare groups (as did a number of other councillors), I proposed an amendment to:
Carry out a needs assessment for social services on the Northern Beaches
Assess the outcomes of the three groups in meeting those needs
Identify what other social services are needed
Prepare a report within six months on these findings.
And draft a new social services grants program, informed by this research, that caters for the areas of greatest need within the community.
Councillor Amon then accepted this within the original motion, but added a provision to first estimate costs for this work.
Sensing strong support within the chamber for the welfare groups, Ms Glanville then moved an amendment to continue the funding at the same level for the full three full years. This was supported unanimously - even with Frenchs Forest YNB Councillor Jose Menano-Peres eventually raising his hand, saying "I give up"!
With a few more adjustments, the motion passed unanimously.
If you are in immediate danger, please call 000.
Lifeline 24-hour free crisis, suicide prevention and telephone counselling line is 13 11 14.
Avalon Youth Hub: Call in at 59 Old Barrenjoey Rd, Avalon Beach 0487 936 875.
Northern Beaches Women's Shelter: 9977 7772.
Community Northern Beaches: 9977 1066.
The Domestic Violence 24-hour Crisis Line: 1800 65 64 63.
Link2home 24-hour Homeless Crisis Line: 1800 152 152.
Northern Beaches Council Budget 2023/24: What's proposed for Pittwater?
A proposal to fund a new council computer system with money from the Mona Vale Cemetery Reserve is one of the measures proposed within the council's 2023/24 budget, approved for public exhibition at Tuesday's meeting.
The draft budget papers outline $496 million of expenditure, including $93 million for capital works, and a surplus of $3 million excluding grants.
I told Tuesday's meeting that the council had little choice but to replace our core computer system, with the supplier having warned support for it will end in October 2024. Known as the Enterprise Resource Planning system (or ERP for short), it's like the central nervous system of the council - through which information about property, rates, customer requests, finance and supply chain amongst other issues are controlled.
However, to avoid taking out a bank loan, staff propose borrowing $4.6 million over the next two financial years from the Mona Vale Cemetery Reserve - with contributions from other sources including the Kimbriki dividend and the Domestic Waste Fund. Staff estimate the loan would be paid back by 2028/29 including interest of $900,000.
"I personally think it's unethical to be raiding the cemetery reserve, established from fees for funerals, to build a new computer system - which cannot even be classed as an asset. However, I would like to hear what other Pittwater residents think," I told the meeting.
Curl Curl Liberal Councillor David Walton moved the motion to place the draft budget on public exhibition. He told the meeting that the budget would create a cost of living advantage for residents, who are facing immense cost of living increases, with inflation now at 6.8 per cent.
"This budget will only increase rates for the 2023-24 financial year by 3.7 per cent, the maximum allowed," he told the meeting.
Staff estimate the average ordinary rate would rise to $1,621 per annum - an increase of $58 (or by $14 per quarter to $405.)
The Domestic Waste Levy would rise $50 to $555 but there would be no change to the Stormwater Charge, expected to raise $2.2 million.
Mr Walton said he thought it was great that councillors were now talking about service levels - discussions that have occurred over the last 18 months with more planned for the following year.
"Achieving economies of scale as a result of mergers and efficiencies, it's a good time to do it," he told the meeting.
The papers indicate we may face a bumpy road ahead - with high inflation and limits on rate rises due to the NSW government's rate peg system. As a result, staff warn the current constraints "may challenge our ability to sustain the same level of service".
Given problems in areas ranging from regular lawn mowing in Pittwater parks to weaknesses in development compliance, this is a grim warning. The budget also leaves a set of asset renewals unfunded into the foreseeable future.
Adding to this scenario is the fact that we are unlikely to see more state government largesse in the form of post-amalgamation sweeteners.
As mentioned above, the budget and long term financial plan are modelled on rate increases in line with the government's 3.7 per cent cap. However, staff have also provided an alternative scenario, which counters these problems but relies on convincing the NSW government to raise the rate peg - or allow a special variation - of up to 10 per cent in the 2024/25 financial year.
At this point I'd like to outline a few other features of the draft with particular relevance to Pittwater.
There is some positive news, with money earmarked for completion of the Mona Vale Place Plan, and $550,00 for implementation of the Avalon Place Plan next year.
Staff tell me some of that might go towards footpaths in Avalon, but I'm disappointed that despite the substantial work towards creating a pedestrian plaza in Avalon, there is nothing explicitly slated for footpaths there, in Newport or Mona Vale.
However, Church Point infrastructure will receive $994,000, and another $50,000 will go towards plans for expanding its commuter wharf, while $153,300 is earmarked for Scotland Island roads and drainage. Catherine Park will finally receive $300,000 funding in 2026/27.
Trafalgar Park in Newport will get $160,000 for a new playground and new footpaths are planned for Bardo Rd, Newport and Queens Parade West.
Paradise Beach tidal pool will receive $589,000 towards its upgrade and renewal of rockpools at Mona Vale are scheduled for winter 2024, Whale Beach in winter of 2025, and a major overhaul of Bilgola's in Winter of 2026. Unfortunately, there's no word on Palm Beach.
I'm very pleased that Avalon Bowlo, a club that has banished its poker machines so cannot rely on their profits, will get $150,000 for its disabled access, although I note nothing is allocated for the Newport Surf Club extension and renovations - despite the council appealing against refusal of its DA.
And while the council proposes borrowing from the Mona Vale Cemetery Reserve, it also plans to spend $150,000 on minor building work there.
I'm also concerned that a recent Crown Lands grant of $120,000, for Governor Phillip Park at Palm Beach, doesn't appear in the draft budget but staff told me last week that it will be updated to include that amount.
Cycleways between Newport and Avalon are forecast to receive $4.8 million in funding from grants, and footpaths at Whale Beach and connecting Newport to Avalon, $600,000.
Finally, I note preparations for the Local Environment Plan and Development Control Plan are now proposed to extend into 2025/26.
Other councillors welcomed the draft, with Manly YNB Councillor Sarah Grattan, a highly respected economist, commenting on the enormous detail in the papers and saying, "the plans are great".
Narrabeen Liberal Bianca Crvelin, an accountant, said that with capital works delayed as a result of Covid, costs for them could rise.
"I don't like rate rises but this budget is very thorough and very concise," Ms Crvelin said.
The Public Exhibition of the Draft Delivery Plan 2023-2027, Operational Plan 2023/24 and Long-term Financial Plan 2023-2033, was passed unanimously.
So at this point I'd like to encourage all residents to look for the draft when it comes up on the council Have Your Say webpage and to let staff know what you think!
Council enacts Youth Voice for the Beaches
The council's Youth Voice Action Plan 2028 was passed at the council on Tuesday night, plotting five years of work towards youth development and plans to engage young people in the community.
The draft plan, which was developed with input from young people and placed on public exhibition from last December to March this year, received 61 formal submissions, with 73 per cent from young people. Most submissions supported the strategy, or were supportive with changes.
A set of key themes were raised during public consultation:
The importance of supporting intergenerational connection.
Recognition of rich diversity amongst young people.
Priority of issues affecting young people including the environment, housing affordability, cost of living, and supporting mental health.
Acknowledgement that young people value a sense of belonging and safety.
Calls for council to continue working with young people to implement the plan.
Speaking from the gallery during the Public Address session, a young woman, Lilly Davis, supported the Youth Voice plan, saying it called for further work on the needs of young people and services such as the Avalon Youth Hub.
"I live in the Pittwater ward and it means with the services there (at the Hub), young people no longer feel that they are on their own," Ms Davis said.
Also welcoming the Youth Voice at the meeting was Isaac Pudney, a member of the council's Youth Advisory Group. Mr Pudney said that members of the YAG had helped shape the action plan over the course of the previous year.
"Young people are active contributors and essential to a thriving community," he told the meeting.
Mr Pudney, also encouraged the council to further engage with young First Nations people, of whom he was one.
Ms Grattan called for an executive summary to be added to the plan and, with other councillors, for the council to "make sure the Youth Voice has been adequately captured" across all council strategies.
I told council I appreciated young people reaching out and calling for intergenerational connection, in contrast to the Baby Boomers like me who "didn't trust anyone over 30"!
One observation made to me by Young Greens member Ethan Hrnjak was that the large majority of respondents were male - 67 per cent compared to 17 per cent female.
"We need to ensure we hear from young women as well as men," I told the meeting.
"Their views could be significantly different and it's a long-standing issue that men's voices are louder and attract more attention than women's."
Finally, I said the finding of the importance of "Belonging and Safety" to young people raised a lot of questions, given in past decades young people often felt indestructible and we live in a very rich country, in a part of Sydney with very low crime rates.
The plan was adopted unanimously.
Family Day Care recognised for exceeding National Standard
And while we're on the topic of young people, congratulations to staff on receiving an assessment of "Exceeding the National Quality standard" for the Northern Beaches Family Day Care Service. I hope this outcome will give young parents leaving children in carers' hands for the first time the confidence that their careers and staff oversight of the service is outstanding.
Spot rezoning for Darley St, Mona Vale from R2 to R3 fails to win council support
Councillors took a tough line on enforcing affordable housing standards, voting down a proposal to rezone land from R2 Low Density Residential to Medium Density Residential R3 at 159-167 Darley St, Mona Vale, at Tuesday's meeting.
Staff provided councillors with a report saying the proposal had been lodged originally by developer, Intrec Management, in July 2021 to rezone the properties and remove the Pittwater Local Environment Plan density control from the site.
The council had rejected the proposal on a number of grounds, including that it didn't include the 10 per cent affordable housing set by council policy. It also resolved to include the site within the Mona Vale Place Planning process.
The NSW Planning and Environment department then notified the council in January 2022 that the developer had sought a rezoning review through the Sydney North Planning Panel. The panel then resolved in September 2022, that the proposal should go to the department for a "Gateway Determination" - subject to discussions between the parties to bring the affordable housing contribution into line with the North District Plan.
During this review process, the developer had submitted an offer to provide 3.3 per cent affordable housing - or a contribution of $1,476,000.
Council was also offered and became the "Planning Proposal Authority", responsible for progressing the proposal to the Gateway Determination.
Council staff then engaged a consultant to review the developer's proposed affordable housing contribution - concluding that 5 per cent of the floor area - equivalent to $3,374,872 - would be feasible. As a result, staff drafted the Planning Proposal in question, based on this 5 per cent affordable housing quota.
In the leadup to the meeting councillors received a series of emails opposing the plan on a variety of grounds - not only the 5 per cent affordable housing. These included: the site's propensity to flooding - with a watercourse running across it; traffic density in the surrounding area; loss of trees from an area where tree canopy remains intact; odours from the nearby sewerage plant, suggesting these could be compounded with greater density and could indicate inefficiencies and problems with its management.
However, the sticking point for most councillors - and in line with progress of the proposal - was the low level of proposed affordable housing.
"This council has voted for a 10 per cent allotment of affordable housing at any site where a spot rezoning like this one, to increase density, is proposed," I told the meeting.
"This is in recognition of the extreme shortage of affordable housing on the Northern Beaches. It should not be treated as a starting point for negotiations by developers and I believe we must enforce it."
Narrabeen Independent Councillor Vince De Luca also spoke against the motion, noting Council had already refused the original DA. Since then, "Substantive issues have not been adequately addressed," he said, referring to flooding and traffic impacts.
Meanwhile, Mr Amon asked Interim CEO Louise Kerr what would happen if the council voted the proposal down, with her responding: "We will need to advise the Department of Planning."
"My objection to this proposal is that as a council, we go through a five to 10 year planning process and planning proposals cut across that process," he said.
"The process needs to change so that there's a great deal more certainty for the community."
Ms Grattan moved a motion to support the proposal on technical grounds, saying "I encourage you reluctantly to support it".
However, it failed to win majority support, with only Mr Walton, Ms Heins, Ms Menano-Pires and Ms Grattan voting for it. I joined Ms Glanville, Ms Bingham, Pittwater YNB Councillor Michael Gencher, Mr Amon, Mr De Luca, Frenchs Forest Liberal Councillor Stuart Sprott, Ms Crvelin, Narrabeen Councillor Ruth Robins and Manly Liberal Georgia Ryburn in voting against.
In other news, Manly Town Hall to be scoped for performance centre
Councillors have unanimously voted for a feasibility study costing up to $100,000 to be carried out on converting Manly Town Hall into a multi-use performance space.
The vote follows a decade or more of representations from within the Manly Community and more recent public consultation.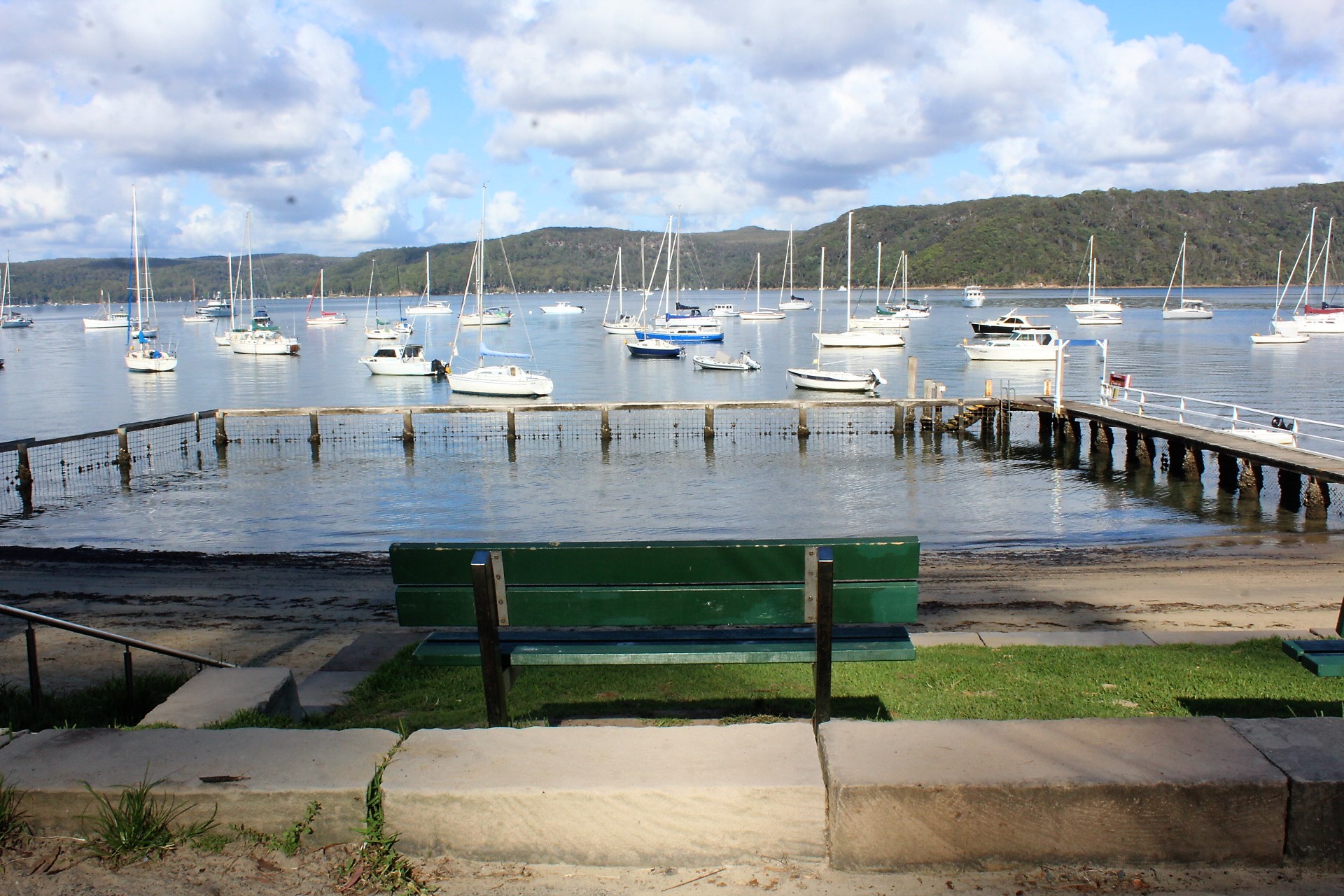 Paradise Beach tidal pool - January 2023