November 25 - December 1, 2018: Issue 385
A Fresh Salt Spray From Freshwater SLSC's Surf Boat Carnival: Event 3 Of 2018-2019 SLS SNB Premiership+ Boaties Big Food Drop 2018. next is Autumn 2019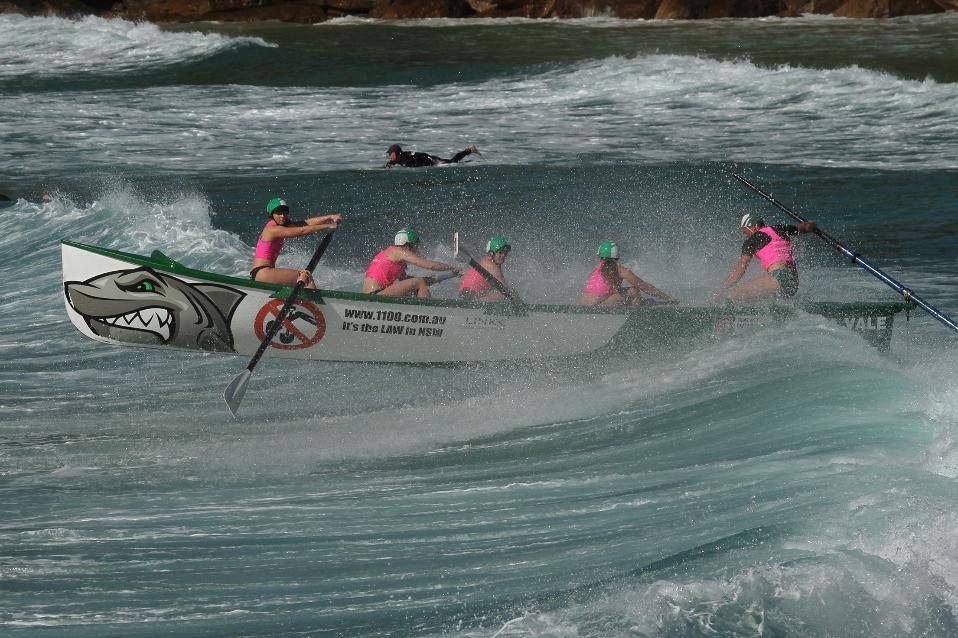 Freshwater SLSC hosted an excellent carnival yesterday, with those attending thanking Ian 'Crash' Cradock for a great event. As usual there were a few welcome crews from other branches having some fun in the waves.
There were also some apologies due to locals having gone south to be part of the Lifesaving World Championships currently being held in Adelaide.
The weather has been a bit of an outstanding feature there, with winds at 50-70 k.p.h. alike those here this week meaning the cancellation of ocean events by the Safety Committee. The Pool events have been progressing and organisers have been scouting around for a safe spot to hold beach events.
A few weeks back Collaroy and Manly boatie crews headed west for the Boaties Big Food Drop.

That story is best told by Scott Macqueen:
'This operation was a truly amazing and rewarding journey for all who participated. Some said it was a "life changing experience". It really does put things into perspective and makes you realise just how lucky we are to live by the coast.' Collaroy SLSC posted to other surf boat crews on their return.
'We are now known as the "yellow shirts" by the Dubbo locals. The "grey shirts" of Team Rubicon and the "yellow shirts" of Surf Life-Saving, proved to inspire and cement a great partnership. We hope that our presence brought some optimism and relief to those that are suffering during tough times.'
A few insights by one of the 15 member team that went;

"Last weekend, a handful of us were privileged enough to be granted the opportunity to head out to numerous farms in the Dubbo region to offer donated goods and lend a hand on their farms.' Mavrick Scanlan shared on his return
'Teaming up with Team Rubicon and Lions, we spread ourselves out amongst various farms and helped the locals with general maintenance.
'In my 3 day visit, I was able to reach out to 50+ farmers, and provide manual labour to 2 of them.
'I was also lucky enough to listen in to a few stories and learned about some of the hardship each farmer has gone through. In some cases, I think the farmers were more grateful to be talking with someone rather than having work done on their farm.
'I experienced first hand just how dry and arid the earth has become in the western parts of NSW. I also got a glimpse of how hard a simple task can become in 35°c heat, with limited resources and shade.
Driving home, reminiscing over my experience, I came to 1 conclusion.
Farmers are bloody tough humans.
Thanks Scott Macqueen, Team Rubicon and SLSA for providing me and a few good mates this opportunity. Nothing beats the feeling of camaraderie and mateship.
We're here for you."
The goal is to build on the first convoy to drought stricken Dubbo, and that in the future the "yellow shirt" becomes a symbol of trust and endearment that is more than just saving lives on the beach.
For all those Surf Life-Saving volunteers that missed out on this epic operation, please register your interest for the next convoy in Autumn 2019.
Register your interest for the next operation in Autumn 2019 here: www.surveymonkey.com/r/PRX3HV7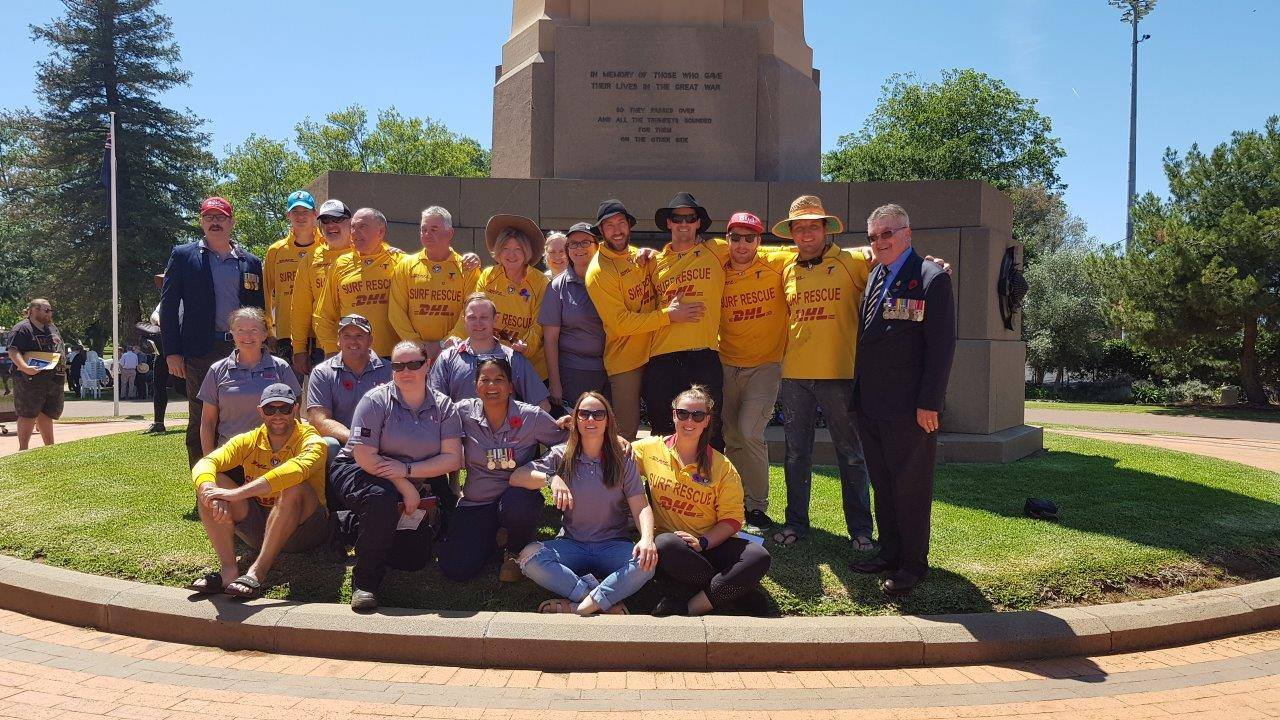 Boaties Food Drop 2018 - the Team - Collaory SLSC's photo
Catching up with the Surf Life Saving Sydney Northern Beaches' surf boat Premiership this Season, fresh winds and a strong running swell under strong sun were it for Round 3. Freshie's volunteers were on hand to provide a great BBQ afterwards.
Next Saturday, December 1st, the National Team Selection Event for the Trans Tasman will take place at Lorne, Victoria. Team Navy ASRL will be live streaming the contest. The Saturday after, December 8th, the Ocean Thunder Pro Surf Boat Series returns for its 2nd event at Dee Why this Season. The Open men winners of event #1 of the 2018/2019 Ocean Thunder was Reilly & Sons Food Services - Avoca. Palm Beach's' Budgy Smuggler - Palm Beach took 1st in the Open Womens.
Round 3 of the SLS SNB Surf Boat Premiership Results were:
Open Male
Palm Beach Pidgens 37
Palm Beach Popeyes 33
Palm Beach Peppers 32
Palm Beach Protractors 30
Bilgola Older 25
Reserve Male
Bilgola Bends 1
Long Reef Apples 2
Palm Beach Project 3
Palm Beach Team B 4
Newport Team A 5
Avalon Beach Towball's 6
Under 23 Male
Palm Beach Pistons 1
Palm Beach Protractors 2
Elouera McBain 3
Mona Vale Black Mambas 4
Palm Beach Peppers 5
South Maroubra Rookies 6
Under 19 Male
Avalon Beach Hueys 30
Freshwater Black 27
Mona Vale Fluffy Ducks 24
Open Female
Coogee 1
Reserve Female
Palm Beach Piccolos 27
Palm Beach Pineapples 25
Coogee Clinkers 20
Palm Beach Peaches 20

Under 23 Female
Palm Beach Peaches 29
Bilgola 28
Coogee 22
Sth Curl Curl Bumps & Humps 22

Under 19 Female
Mona Vale Assisted Drifters 19
The Point Score to date:








Some great photos of yesterday's action by Bill Sheridan.