October 29 - November 4, 2023: Issue 603
First look at Manly Life Saving Club and associated community facilities makeover: feedback to council closes november 23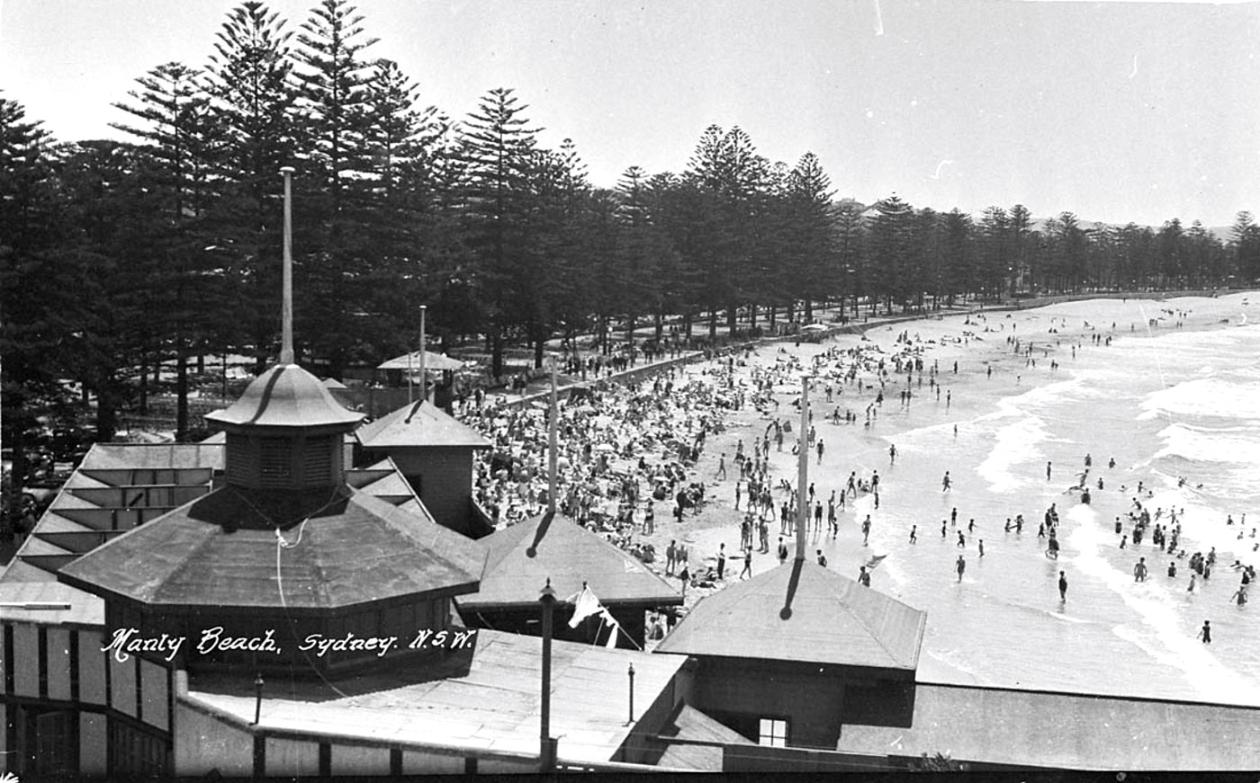 Manly Beach; Author / Creator: Hall & Co. Date: between 1918-1930, photo courtesy State Library of NSW
New concept designs have been unveiled for the new Manly Life Saving Club and associated community facilities building.
Council is inviting feedback from the community on the draft concept plans and vision for the iconic life saving club building and public amenities, prepared by architecture firm TERROIR.
Mayor Sue Heins said the spectacular new facility would meet the changing needs of the club and the community.
"Manly Life Saving Club is such an iconic building, which has changed and transformed over the years," Mayor Heins said.
"With an increase in club members and volunteers, particularly female, not to mention the massive increase in tourism to Manly Beach, we need a practical, better life saving club befitting this stunning location.
"Volunteer life savers play such an important role in keeping us all safe at the beach, so it's vital they have the very best facilities to support their efforts.
"I encourage you to take a look at the draft concept plans and let us know what you think of your new life saving club and the public amenities options."
Taking onboard previous feedback from the community, Council has pulled back the north-eastern corner of the building to widen pedestrian access around the coastal walkway.
A café is proposed on the ground floor and upstairs will be a multipurpose function room available for club use and hire for the general public.
The northern section of the building will have additional public toilets, change rooms, accessible facilities and outdoor showers.
It also includes a shop for club merchandise, office space, storage spaces for surf craft and rescue equipment, club amenities, club training rooms, a space for nippers and a club gym.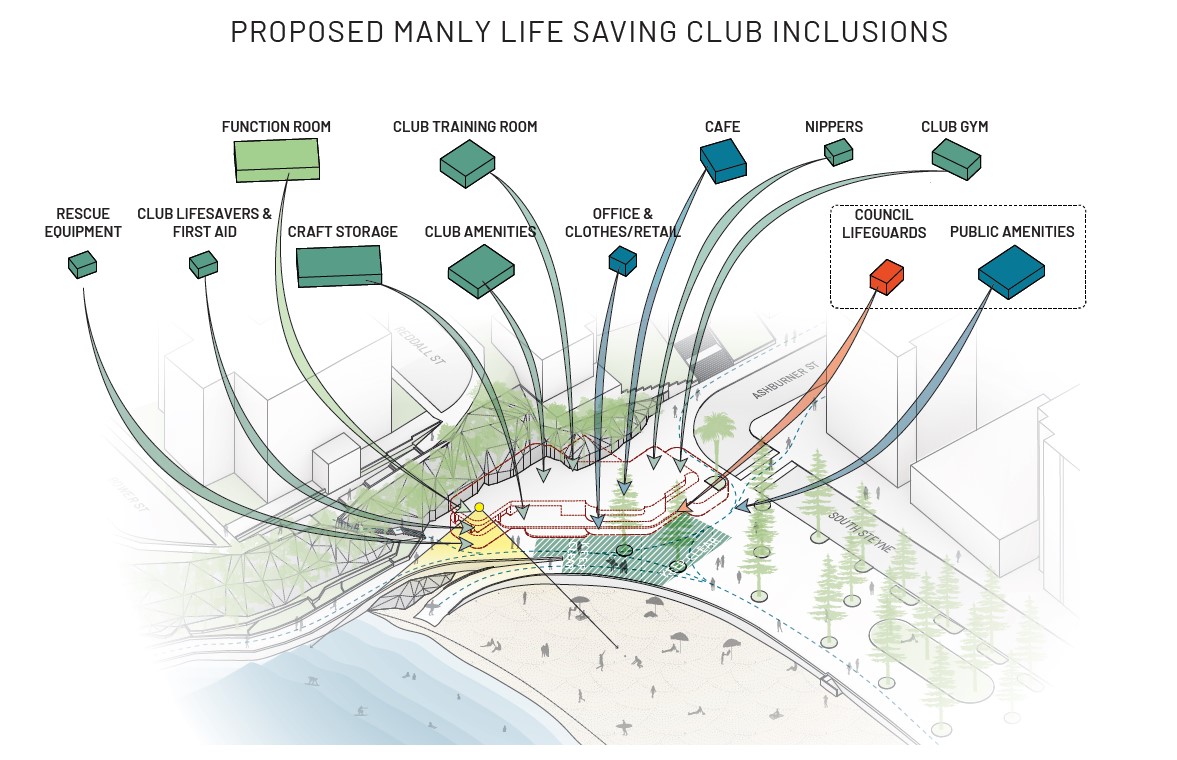 Concept plan - proposed inclusions. Indicative only and subject to detailed design. Image: TERROIR for NBC

Following community feedback, Council will finalise the concept design, with a view to submit a development application next year.
The project budget is currently $11 Million. All parties are working together to identify additional funding sources as the project progresses.

At this stage the size (i.e. footprint) of the building/s is shown on the concept plans. There is the potential for the public amenities to be located adjacent (or partly) on the northern side of the existing building.
Depending on available funding a partial third storey is proposed.
To view the draft concept plans and have your say visit the Manly LSC webpage on Council's Your Say.
Feedback closes Thursday November 23rd 2023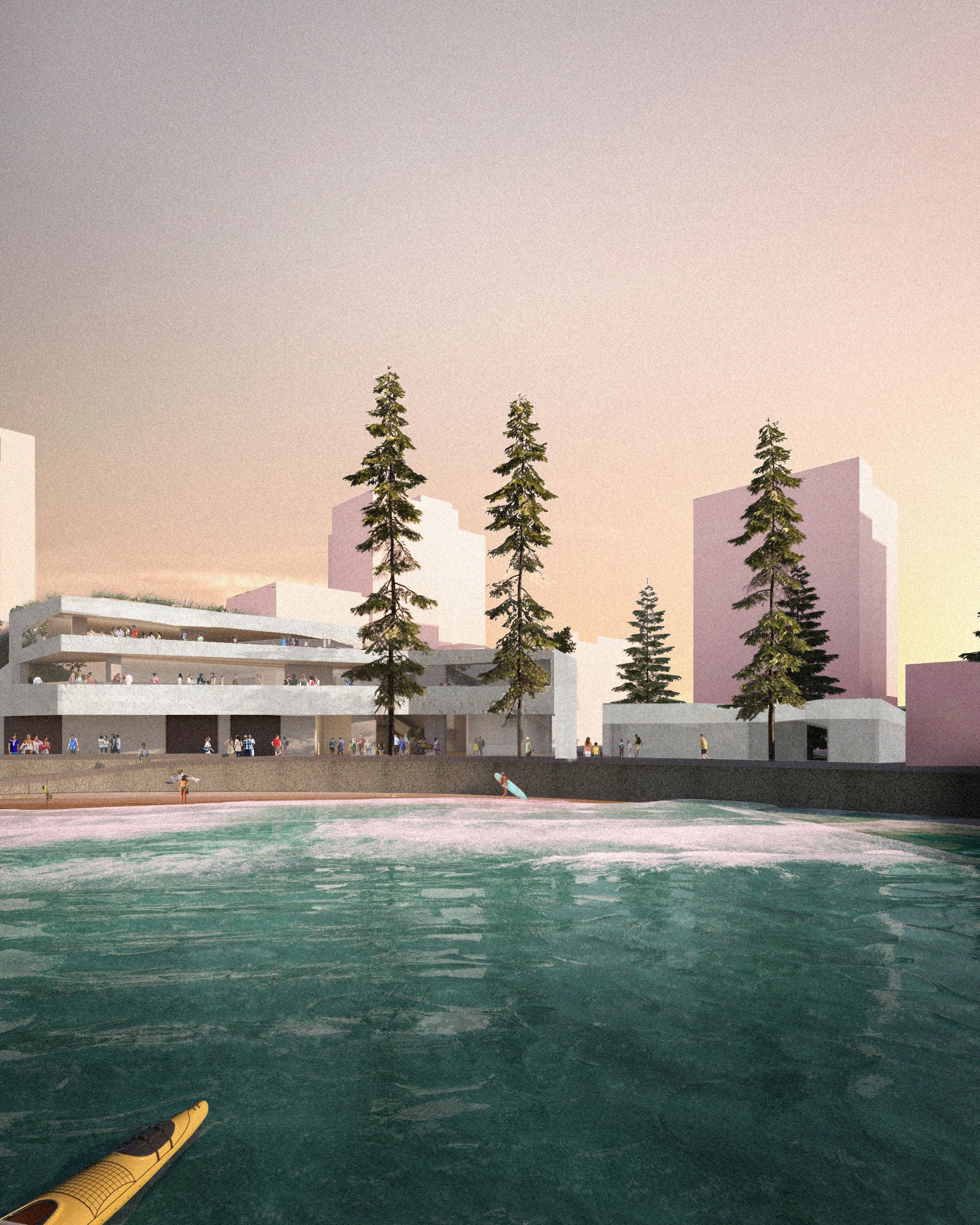 Concept plan - with third storey. Indicative only and subject to detailed design. Image: TERROIR for NBC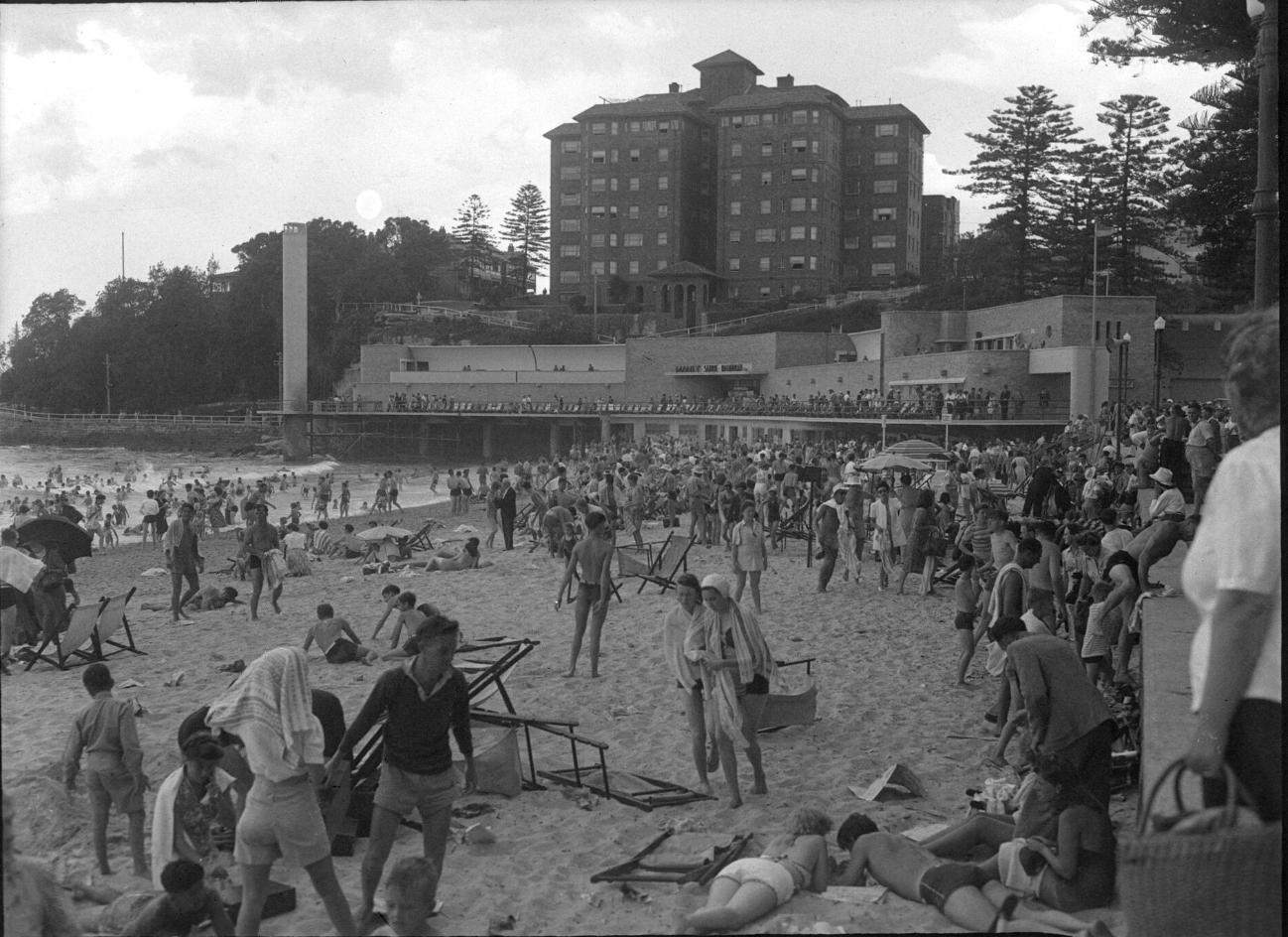 Manly Beach 1946, photo courtesy NSW State Records and Archives