February 5 - 11 2023: Issue 570

Ride For Youth Mental Health In The First-Ever Manly Spin-A-Thon!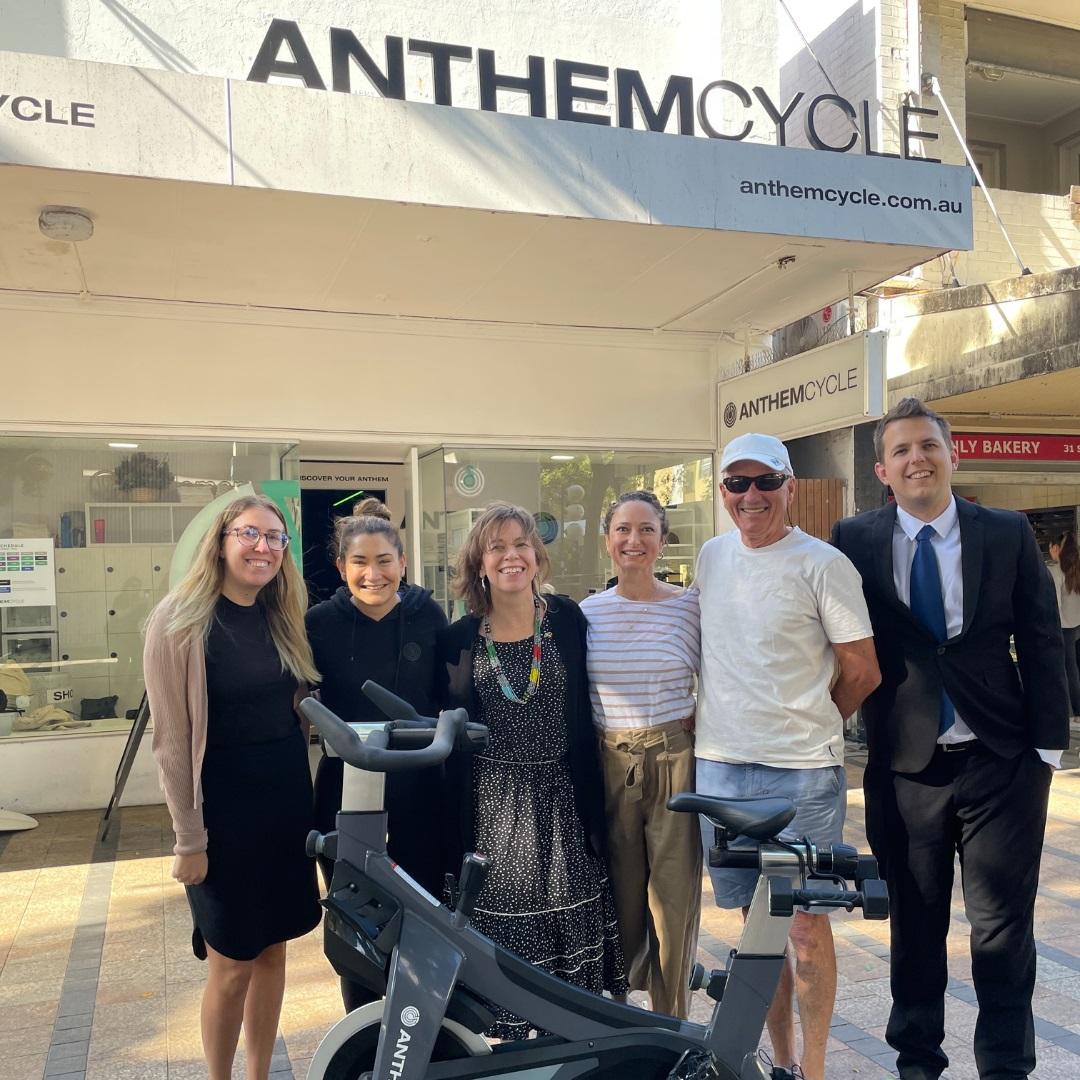 Above: Alex from ANTHEMCYCLE, Jessie Williams from Community Capital Foundation, and Chantelle from the Manly Business Chamber along with team members of CCNB and locals in the Manly community

Community Capital Foundation (CCF), a local charitable foundation operated by Community Care Northern Beaches (CCNB), is excited to announce the firstever 'Manly Spin-a-thon" - an outdoor, spin cycling fundraising event aimed to build awareness and much-needed funds for youth mental health programs on the Northern Beaches.
Taking place on Saturday, April 1st, 2023 from 10am-3pm, the 'Spin-a-thon' is in collaboration with Manly Business Chamber and ANTHEMCYCLE, with all proceeds going to charity organisation, Waves of Wellness (WOW) Foundation.
Registration to ride or sponsor a team is now open at: communitycapitalfoundation.com.au/spinathon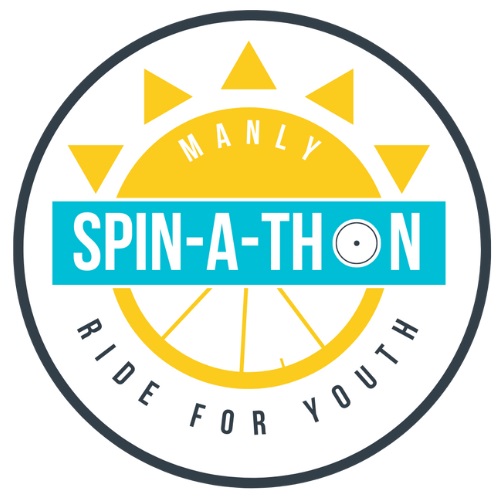 By participating in the event, you will help support local charity, Waves of Wellness (WOW) Foundation who were chosen by youth ambassadors as providing effective support programs. Proceeds from the day (the aim is to raise $50,000) will be donated to Waves of Wellness to run youth mental health surf therapy programs for 100 young people.
Community Capital Foundation's Manager Jessie Williams said, "We exist to foster generosity and enable more people to participate in meaningful ways to help our local community. Over 75% of mental health problems occur before the age of 25 with suicide continuing to be the leading cause of death amongst youth. One of our youth mental health ambassadors died from suicide this year and the ripple effect, like with all deaths through suicide, continues.

There are so many mental health organisations that help, but what we love about the Waves of Wellness program is their accessibility. Young people can participate to learn some valuable coping skills and the cool part is they don't need to be a surfer." Jessie said
That same principle applies to the Spin-a-thon - you don't need to be an expert cyclist to participate!
Hosted by local business ANTHEMCYCLE, their instructors will keep you motivated. Anyone in the community can get involved by registering to ride or sponsor a team. There are 27 team spots available for $2000 each to be raised (or each rider raising $500). Each rider will spin for 45 minutes.
With limited spots available, you need to register quickly to secure a spot.
"Our business community is aware of the increase in youth mental health issues, and with a love of fitness and the outdoors we couldn't think of a better program to throw our support behind! It promises to be a super fun day, and we can't wait to be pumping the pedals to the ANTHEMCYCLE tunes on Sydney Road!" said Manly Business Chamber's Executive Officer Chantelle Hoare
"Often at times, people assume that they have to be in crisis or distress to reach out for help, and even then, sometimes they do not. Access to mental health support is crucial and having the strength to ask for help shows unbelievable courage. We are honored to be taking part in the inaugural Manly Spin-a-thon and to support this incredible cause. While mental health is a serious issue, we hope to bring a high-energy and fun rhythm-ride experience that not only helps raise money to support Waves of Wellness but also allows participants to feel a mental boost from their workout." said ANTHEMCYCLE's owner, Alex .
Whether you're riding or just there to support, the event will provide a fun day out with music and entertainment, overtaking a section just off The Corso near Sydney Road in Manly. It will provide everyone in the community with the opportunity to show support for local youth and their mental health. Let's 'spin' for youth mental health!
How does the event work?
This ride is all to the beat of the music in an outdoor non-competitive environment!
ANTHEMCYCLE will be setting up 27 stationary bikes outside their shop on the pedestrian section of Sydney Road, Manly - 108 riders (4 per bike) will be needed to ride for 45 mins at whatever pace they please (the event is all about fun!).
Riders can be allocated to a bike by the organisers (with 3 other people) or choose to create their own team of 4.
Each individual rider needs to fundraise or donate $500, or you can enter as a team and fundraise or donate a combined total of $2,000
Schools can participate with funds raised going directly to school participation in a Waves of Wellness program
Proceeds from the day will be donated to Waves of Wellness to run youth mental health surf therapy programs for 100 young people.
About Community Capital Foundation
Over the past year, CCF has been in conversations with their Mental Health Youth Ambassadors to identify how organisations and programs really help them to thrive. With a commitment to changing lives by delivering for-purpose, innovative programs, WOW was identified as one of the programs that young people found particularly helpful.
Founded in 2020, Community Capital Foundation is a community foundation started by local Northern Beaches organisation, Community Care Northern Beaches. Community Capital Foundation supports its communities through grant-giving and community-building initiatives that positively impact its local backyard. Since 2019, Community Capital Foundation have donated $111,000 to programs eradicating Indigenous youth disadvantage, building male youth resilience and respect for themselves and others, and programs supporting victims of domestic violence, along with others.
About Community Care Northern Beaches (CCNB)
Community Care Northern Beaches (CCNB) is a for-purpose, community-based organisation based in the Northern Beaches. CCNB provides independent information, advice, and guidance to support people to access health and community services. CCNB's focus is to support people, their families, and carers to navigate the health and social care systems to access the services they require, when they require them.
About Manly Business Chamber
The Chamber is run by fellow local business owners who understand the opportunities and challenges of running a business in Manly and on the Northern Beaches. They're heavily invested in making the experience with the chamber a rewarding one. As a non-profit organisation, it is funded by business annual membership fees with all profits raised invested back into local projects.
About ANTHEMCYCLE
ANTHEMCYCLE is a full-body rhythm-led indoor cycling workout that incorporates upper-body exercises. The beat of the music drives our workout and inspires our choreography. Our playlists are
carefully curated to create a fun and motivating experience that feels more like a party. We feed off the energy in the room and work together as a group to create an amazing experience for all fitness
and skill levels. We are a locally-owned, instructor-led, startup business.
About Waves of Wellness Foundation
Waves of Wellness (WOW) Foundation is a mental health surf therapy charity, committed to changing lives by delivering for-purpose, innovative support programs for people experiencing mental health challenges. We believe dealing with mental health is not just about dealing with crisis, it's also about finding healthy outlets for people who are struggling, recovering, and doing fine.
More commonly known as WOW, we're a mental health and surf therapy charity, promoting positive mental health and wellbeing through our range of innovative programs.
These programs break down the barriers and stigma that prevent people from being well. Get wet and have a good time, we say. It's simple enough, but the message runs deeper: it's OK not to be OK, and you don't have to – ever – go it alone.
We believe dealing with mental health is not just about dealing with crisis, but also about finding healthy outlets for people who are struggling, recovering and doing fine. By facilitation conversations and connection and by increasing awareness, we want to change the way mental health is viewed and treated.
WOW is expanding programs nationally, addressing the need for innovative solutions in the mental health space. To date, we have run over 260 programs, directly impacting the lives of over 2600 people through specialised surf therapy programs. We've also spread to 4 states around Australia (with plans to go further!).
From humble beginnings, our first ever pilot program with OneWave, another great mental health awareness community, saw 10 people complete the program with incredible results. Ever since, we've been perfecting our surf therapy programs to what they are today. It's a way of making mental health support accessible to the broader community, providing additional outreach, resources and people power to create long lasting impact.
It's surf therapy at its best.
Surf therapy is a recognised mental and physical health intervention. Using trained professionals as surf coaches, we deliver innovative programs that tackle mental health head on, right there on the beach. Waves of Wellness (WOW) offer three types of surf therapy programs; Surfing experience, Sand n' Surf and Workplace Wellbeing.
Details about those run below.
Finding Wellness
The WOW Surfing Experience (WOWSE) is an eight-week evidence based learn-to-surf program for people experiencing mental health issues. It facilitates functional recovery, while promoting social inclusion, engagement and enhanced quality of life. The primary focus of the program is to introduce surfing to participants as a way to improve physical health, mental health and well- being in a neutral, non-intrusive environment. The program uses the ocean and surfing as a conduit to explore, stimulate and facilitate positive therapy outcomes.
The WOW Surfing Experience umbrella includes the following specialised programs for:
Adult Mental Health
Mental Health for Young People
Grief and Loss
Aboriginal and Torres Strait Islander Peoples
Post Traumatic Stress Disorder (PTSD) & Experiences of Trauma
Emergency Services Personnel
Women's Health
LGBTQIA+
Refugees
Newly Arrived Migrants
Active & Former Service Defence Personnel
The program is facilitated by mental health clinicians who are also trained in learn-to-surf instructing. Each program is supported by volunteers, which strengthens inclusion and social connection. Each week, the program addresses a different mental health theme allowing participants to learn new skills and strategies through lived experience storytelling and connection with like-minded individuals. Clinical expertise facilitates functional recovery and meaningful connection.
A therapeutic graded approach is utilised to promote recovery in a supported environment rather than overwhelming participants. Through involvement in this program, participants gain the opportunity to learn how to use surfing as a coping strategy for their mental health.
Promoting Wellness
The WOW Sand n' Surf (WOWSNS) is our awesome wellness program, thanks to our partnership with the legends at Movember Foundation. While designed for men, these sessions are open to all genders interested in meeting new people, improving their mental fitness, and learning to surf.
It's a 6-week surf therapy program designed to connect people from all walks of life using surfing and the ocean. People can make new friends, learn about wellbeing, and focus on being the best version of themselves – all while learning to surf!
Each week, wellness discussions are paired with learn to surf lessons.
The premise behind this program is to address the fact that we all struggle with ups and downs at times, and this is a way of chatting about wellness freely without judgement. It's not specifically for people who are struggling, but more suited to the wider community to provide a healthy outlet for connection – the perfect way to start your day right before heading to the office!
Programs are open to those 16 years and up. For those that already know to surf, surf mentors are encouraged to join!
Workplace Wellbeing
1 in 5 colleagues are currently experiencing a mental health condition.
With COVID-19 blurring the lines between work and life even further, many of us have experienced mental health challenges over the last 2 years… and the mental pressure on everyone now is palpable.
We want to feel engaged, be resilient, prevent burnout and have a genuine workplace culture that supports psychological #wellbeing. Being in a mentally healthy workplace increases staff satisfaction, retention and performance with a 1 to 2.3 ROI.
WOW has reimagined clinical mental health support to help individuals, local communities and the business sector. As Australia's leading mental health surf therapy organisation, we've specifically designed wellbeing programs in blue and green spaces for your team. By changing the environment (in nature), it remarkably improves access to, and the efficacy of therapy.
Our programs demonstrate corporate social impact (ESG & CSR) and are led by clinically-trained facilitators that use proven evidence-based methodologies. By investing in your team's wellbeing, you'll be giving back by funding WOW's charitable for-purpose surf therapy programs to help change and save lives.
So, are you ready to revolutionise the way your workplace addresses wellbeing?
It's time to go surfing!