March 11 - 17, 2018: Issue 351
Express Yourself 2018 award winners announced: On Show at MAG&M until april 1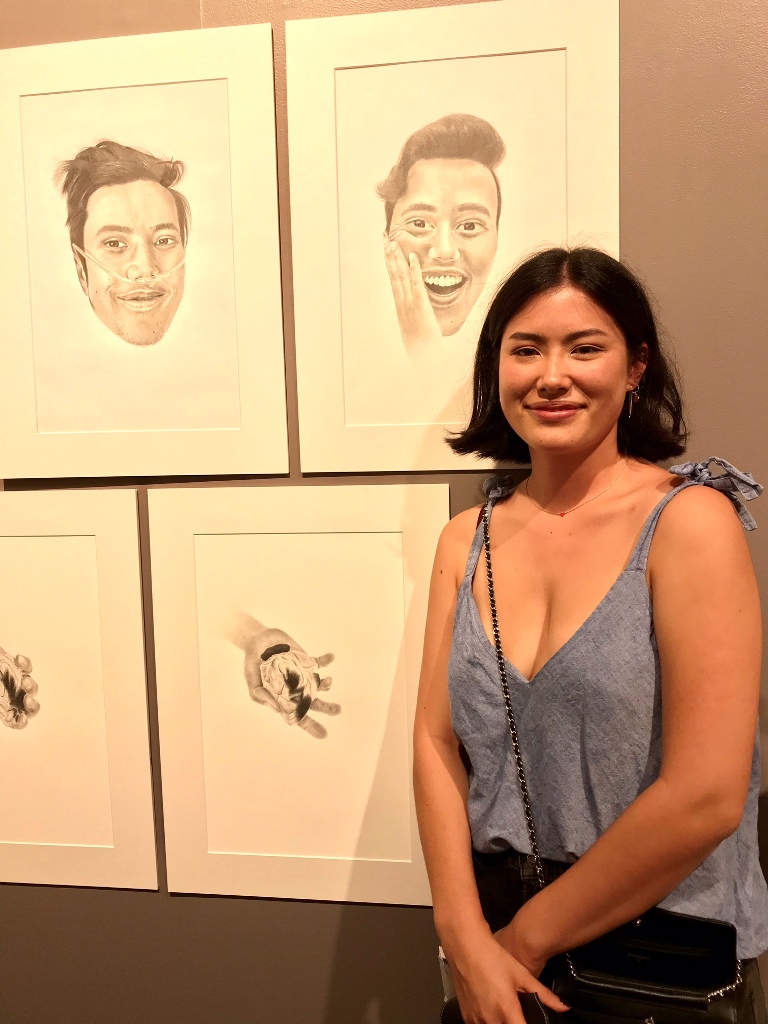 Joint winner Theo Batten Youth Art Award) Isabella Seeto (NBSC Freshwater Senior Campus)
High calibre of student artwork showcased at MAG&M - Express Yourself 2018
The winners of this year's Express Yourself exhibition awards are now on show at the Manly Art Gallery and Museum.
The exhibition now in its 24th year, showcases the work of more than 40 HSC Visual Art students from local secondary schools and reflect the artistic strength of emerging young artists on the Northern Beaches.
It is a great achievement to be selected for Express Yourself, and beyond that there are prizes offered each year.
This year's judges said it was no easy feat to select the winners, spending over two hours deliberating.
"The standard was very high across the exhibition, and making the selections was very challenging," said MAG&M Director Michael Hedger.
The $5,000 Theo Batten Youth Art Award prize was split between:
Isabelle Seeto of Northern Beaches Secondary Freshwater Senior Campus for her work titled Thank you

Kyle Levett of St Pauls Catholic College Manly for his work titled Bionic Junk
A further $3,000 prize for the Manly Art Gallery & Museum Society Youth Art Award was split between three students:
Mali Hole of Barrenjoey High School for Prophetic Marine Forms
Thomas Carr of The Forest High School for Here I am
Zac Mrakovic of St Augustines College Brookvale for Lumen Aqua
Artist statements are displayed alongside the artworks describing the inspirations and influences that informed the works and the students' creative journeys.
Visitors are encouraged to vote for their favourite artwork in the KALOF People's Choice award. The winner will be announced at the end of the exhibition's season.
The exhibition is on now until Sunday 1 April.
Express Yourself - joint winner MAG&M Society Youth Art Award Thomas Carr (The Forest High School)

Report and photos provided by Northern Beaches Council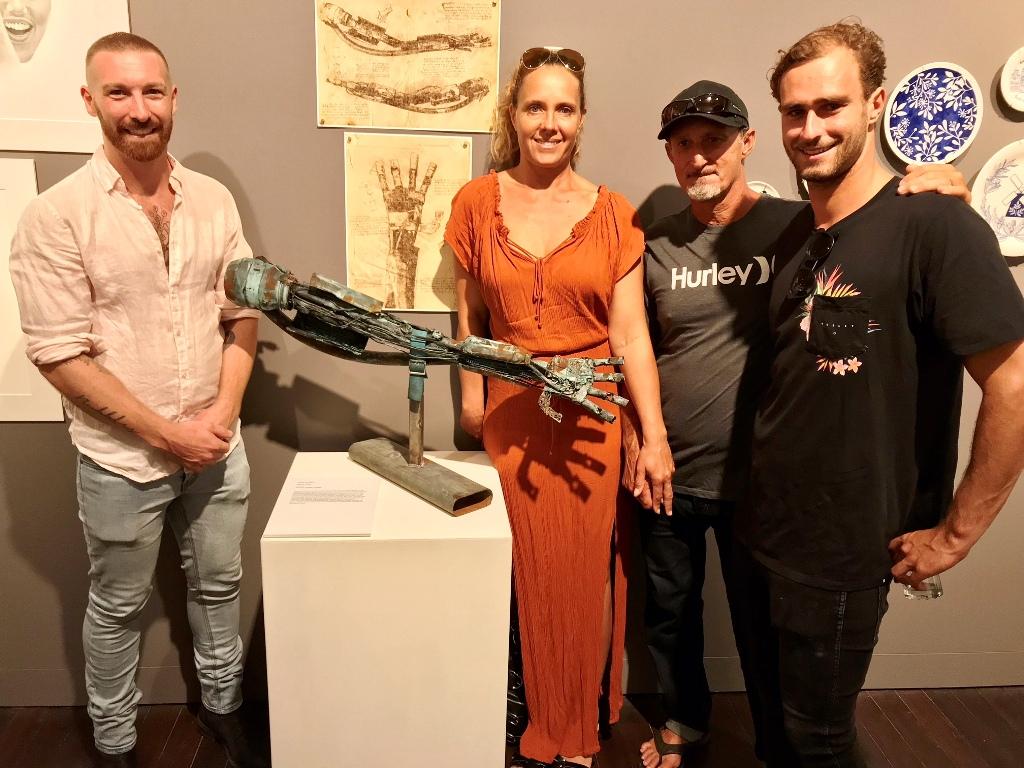 Kyle Levett (St Paul Catholic College Manly) with L-R teacher Luke Edmonds and his family, Katherine and Vi