January 30 - February 5, 2022: Issue 524
Ethan Hrnjak standing as Greens federal candidate for Mackellar in 2022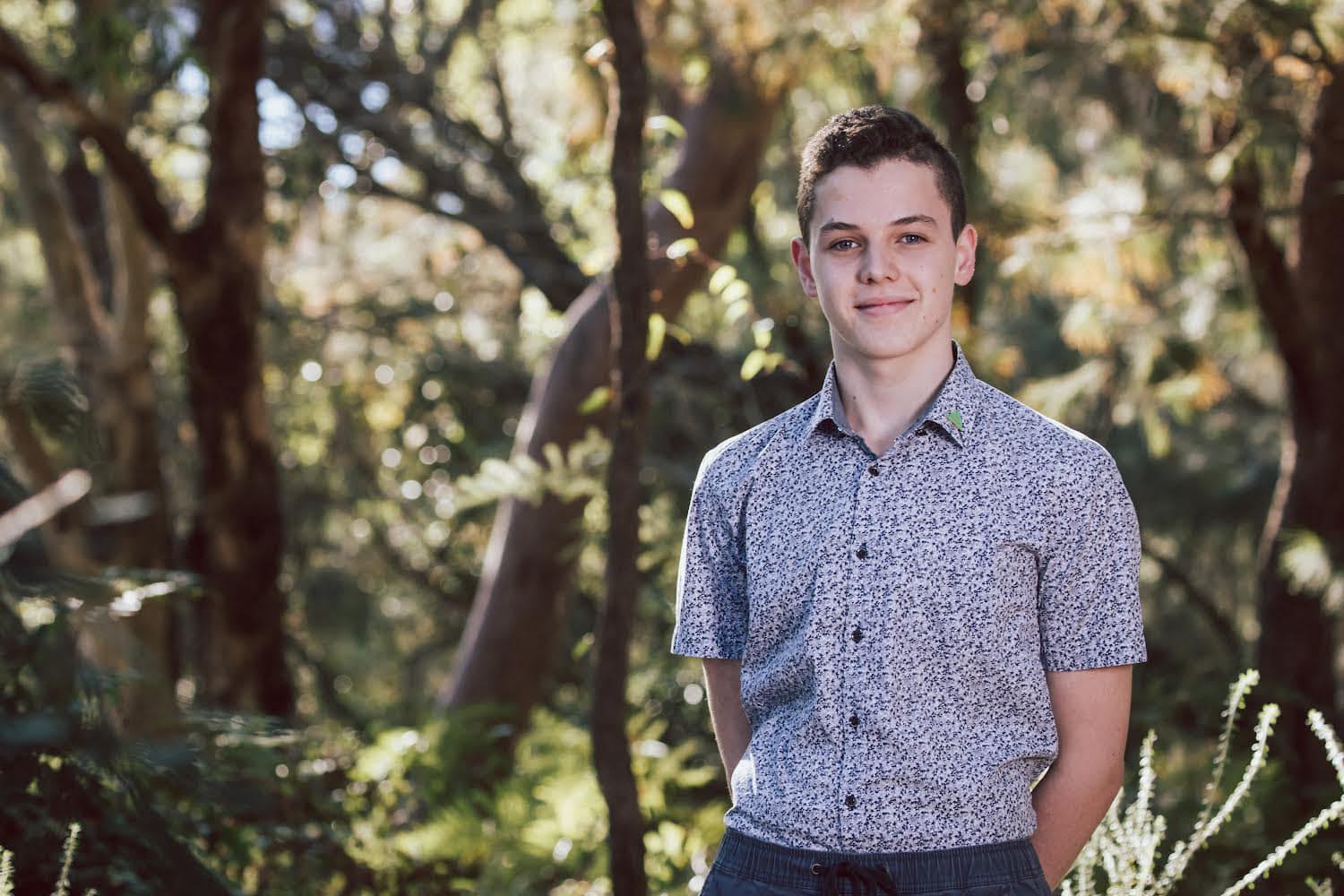 Young environmental and social activist Ethan Hrnjak will stand for the Greens in Mackellar at the upcoming federal election.
Mr Hrnjak will be familiar to Mackellar residents as a candidate at December's council elections and a member of Northern Beaches Council's Youth Advisory Group.
Northern Beaches Greens federal campaign coordinator Evan Turner said today that Mr Hrnjak is standing for federal parliament to build youth representation in the Lower House.
While young people aged 15 to 35 make up 25 per cent of the Australian population, only one federal MP out of 227 is younger than 35.
"Despite living in a representative democracy, young people are incredibly under-represented across all levels of government, which explains the decisions being made by the current government - effectively leading our generation off a climate cliff," Mr Hrnjak said.
Mr Hrnjak, who is part of the Covid generation that completed the HSC last year, is set to study Environmental Management at Macquarie University after gaining early entry. Following his participation in the school climate strikes, he is now supporting the movement as an organiser.
"We are anxious about what is in store for us, and we are becoming radicalised. Young people need hope and a positive vision for our future," he said.
"As a young person I can look others in the eye and say that I'm in the same boat and am totally committed because we will be the ones paying for the consequences of inaction.
"I want to galvanise the energy of young people, who are disillusioned with the status quo and will present the Greens' transformative platform.
"The Greens have the policies, we have the costed plans and we know how we'll enact them - creating a positive pathway towards a cleaner, greener and fairer future for all of us.
"I will also be supporting NSW Greens MP David Shoebridge's campaign for election to the Senate - to tackle corruption and restore integrity to our Parliament."
Mr Shoebridge said: "It's terrific to see Ethan stepping up to be a voice for young people in this election.
"Ethan brings an essential perspective to politics from a generation that is incredibly connected, engaged and informed. That is a real positive for Mackellar and the Greens.
"In an election where climate justice, affordable housing and basic fairness are all in play we need more young people at the decision making table because it's their future that's at stake.
"The Greens are the only party that has the package of policies we need to tackle the climate crisis and make Australia fairer for all. Thankfully we have young advocates like Ethan to drive change for people and the planet."
Ethan has previously volunteered for the Northern Beaches Library Service, the Rural Fire Service and has recently spent timesupporting groups such as Stop PEP-11 and School Strikes for Climate.
''Climate change would have to be amongst the most challenging issues for young people and we can see that playing out on Narrabeen Beach. We don't want to lose the beach but sea level rise coupled with coastal erosion and housing built on the dunes are putting it at risk. The new vertical seawall will only increase that erosion in the long term. I will champion a more sustainable solution for the beach - by building either a revetment or investigating the need for retreat.'' Mr Hrnjak said in 2022
''Our environment is also at risk with proposals for lessening flooding on Wakehurst Parkway. This shows the shortcomings of moving our closest emergency department from Mona Vale. We must find a way to improve access to Northern Beaches Hospital without destroying the forest, and similarly I will not support building 980 new residences at Ingleside on bushfire prone land where evacuation routes are so limited.''