January 31 - February , 2021: Issue 481
Energy Efficient Communities Program small business grants a boon for Bayview Golf Club, haydenshapes surfboards, basic Bananas and our environment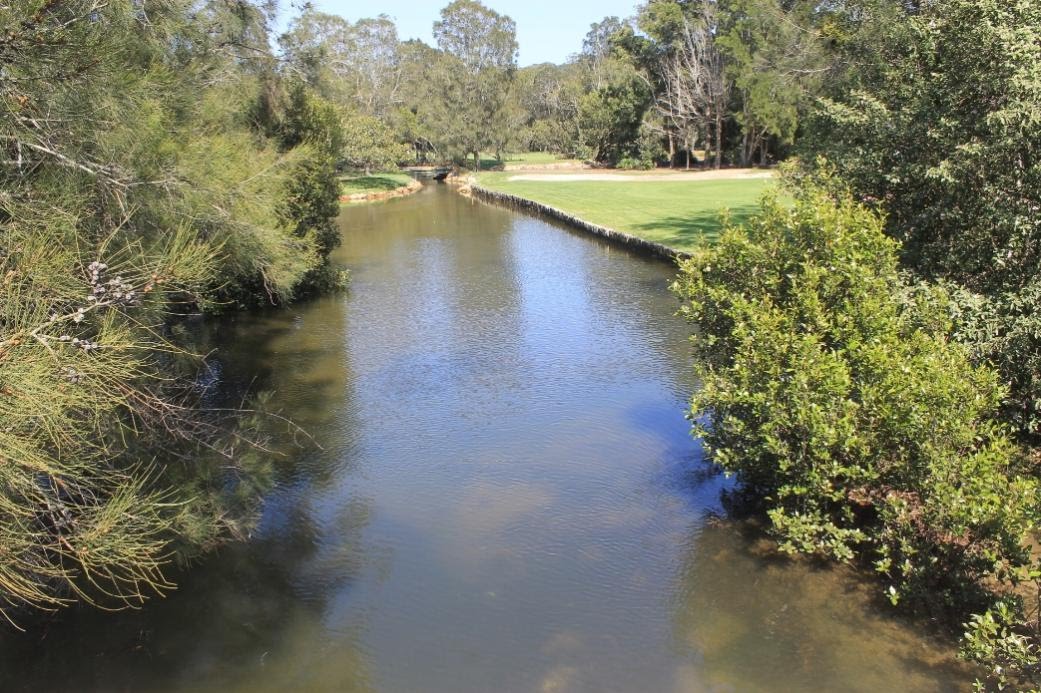 Bayview Golf course - A J Guesdon photo
The Federal Government's Energy Efficient Communities Program – Small Business Grants provided small businesses with grants of up to $20,000 to improve their energy efficiency. Grants may be used for equipment and component improvements, energy audits, feasibility studies and/or energy use and emission monitoring.
The objective of this grant opportunity is to support small businesses to save energy. Successful applicants could use the grant for one or more of the following:
replacing existing equipment with higher efficiency equipment
installing or replacing a component to help an existing system run more efficiently (for example installing a variable speed drive on a pump, or installing automatic controls on energy using equipment, or installing a modulating burner on a boiler)
energy audits
investment feasibility studies for energy efficiency upgrades
monitoring of energy consumption and emissions
There was an estimated $9.06 million available for this grant opportunity, with a maximum of three projects funded per electorate.
In Mackellar the three local businesses who were successful are North Narrabeen based Basic Bananas, a global marketing mentoring organisation supporting small business owners in growing their businesses with a strong focus on looking after the environment and a passion for the ocean, Mona Vale based Haydenshapes Surfboards, an Australian surfboard brand founded by Hayden Cox sold globally in over 72 countries worldwide, and Bayview Golf Club.
The Federal Government's aim is to cut energy costs and put more money back in the pockets of local business owners as we recover from COVID-19.

Bayview Golf Club Ltd has been awarded $16,910 in order to replace existing water circulation pumps with higher efficiency equipment.
Mackellar Member of Parliament, Jason Falinski has expressed his satisfaction in the grant awarded to Bayview.
"The Bayview Golf Club has again been supported by the Federal Government as they seek to lower power bills, carbon emissions and pass the savings onto the community." Mr Falinski said.
"This is a practical and real step towards a greener future."
Sandra Calabretta, General Manager of Bayview Golf Club said the new water pumps were going to drastically reduce the clubs CO2 emissions.
"The results we expect from this new invention are energy savings of 38% and CO2 reduction of 8.87 tonnes per year." Ms Calabretta said.
To put that into perspective, a single tree can absorb around 21 kilograms of carbon dioxide (CO2) per year when fully grown. Over a lifetime of 100 years, one tree could absorb around a tonne of CO2.
"In addition to the savings we expect the dissolved oxygen in the dam water to be close to 8 which is the quality of rainwater and this in turn will promote an improvement in turf growth and playing condition of the golf course." Sandra explained this week.
Pittwater Designs & Solutions and Sardik Engineering Managing Director Mr Anthony Dickson, the Australian inventor of the energy efficient water aerators, said COVID-19 induced border closures had delayed the project.
"Next week the border to Queensland will reopen and I can then arrange for the equipment to be shipped to Bayview where the Green Keepers team will unload and install it.'' Mr Dickson said.
So how does it work?
The Positive Aqueous Solutions (PAS) aerator conditions the water to assist in dissolving oxygen and maintain maximum oxygen saturation, it assists in coagulating particles and greatly increases the natural aerobic bacteria and organisms that clean up water. The result is that ponds or dams (surface water) become highly resistant to bird and other animal related pathogens, algae blooms and other water problems. The PAS draws water from the bottom of the water body, (where the relative density is the greatest and the dissolved air is the lowest) and mixes the water with air from the atmosphere and light. This 'bottom-up' approach reduces stratification of the water body, efficiently increases the dissolved oxygen in the water for better health, and does so using less energy - a lot less energy.

Minister for Employment, Skills, Small and Family Business Michaelia Cash said helping small businesses lower their energy costs is critical for them to prosper, grow and create more jobs.
"Small businesses are the lifeblood of our local communities and the backbone of the Australian economy. Employing over 6 million Australians, our 3.5 million small businesses contribute over $418 billion to our national economy" Minister Cash said.
"Lowering energy bills for our small businesses through the Energy Efficient Communities Program will help alleviate financial pressure and deliver the conditions they need to succeed."
Jason Falinski MP added that local small businesses have been hit hard by the COVID-19 pandemic and the grants would be a welcome boost.
"As we recover from the impacts of COVID-19, small businesses will play a key role in our plan for a stronger economy," Mr Falinski said.
The Energy Efficient Communities Program was announced as part of the Morrison Ministries' $3.5 billion Climate Solutions Package to deliver on Australia's 2030 climate commitments.
The full list of successful applicants for the small business grants is available on business.gov.au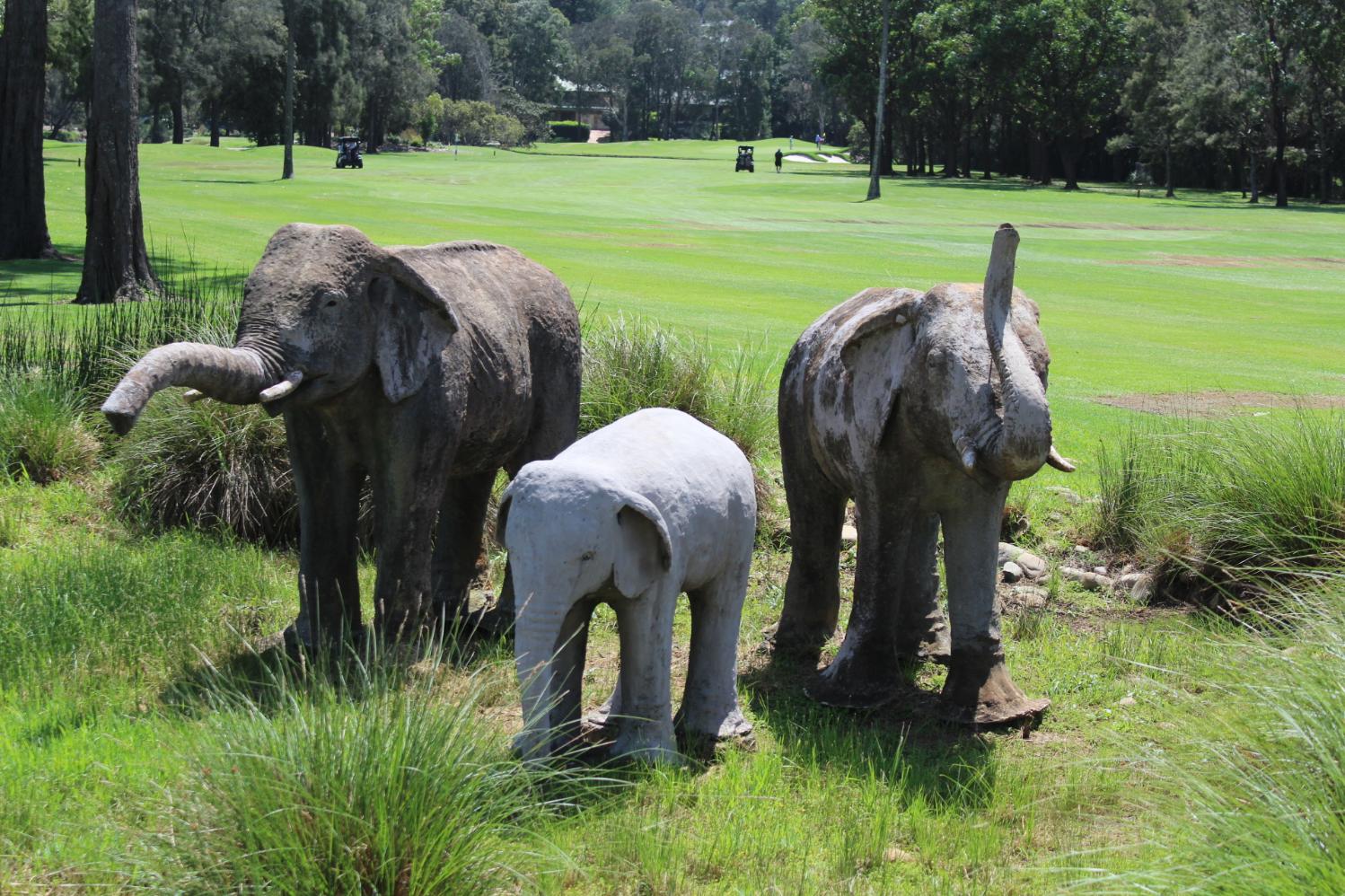 Near the 18th Green at Bayview Golf Club - photo by A J Guesdon.