April 18 - 24, 2021: Issue 490
Enchanted Forest Immersive Dinner Show At Currawong: april 24 or 25th - Don't miss this!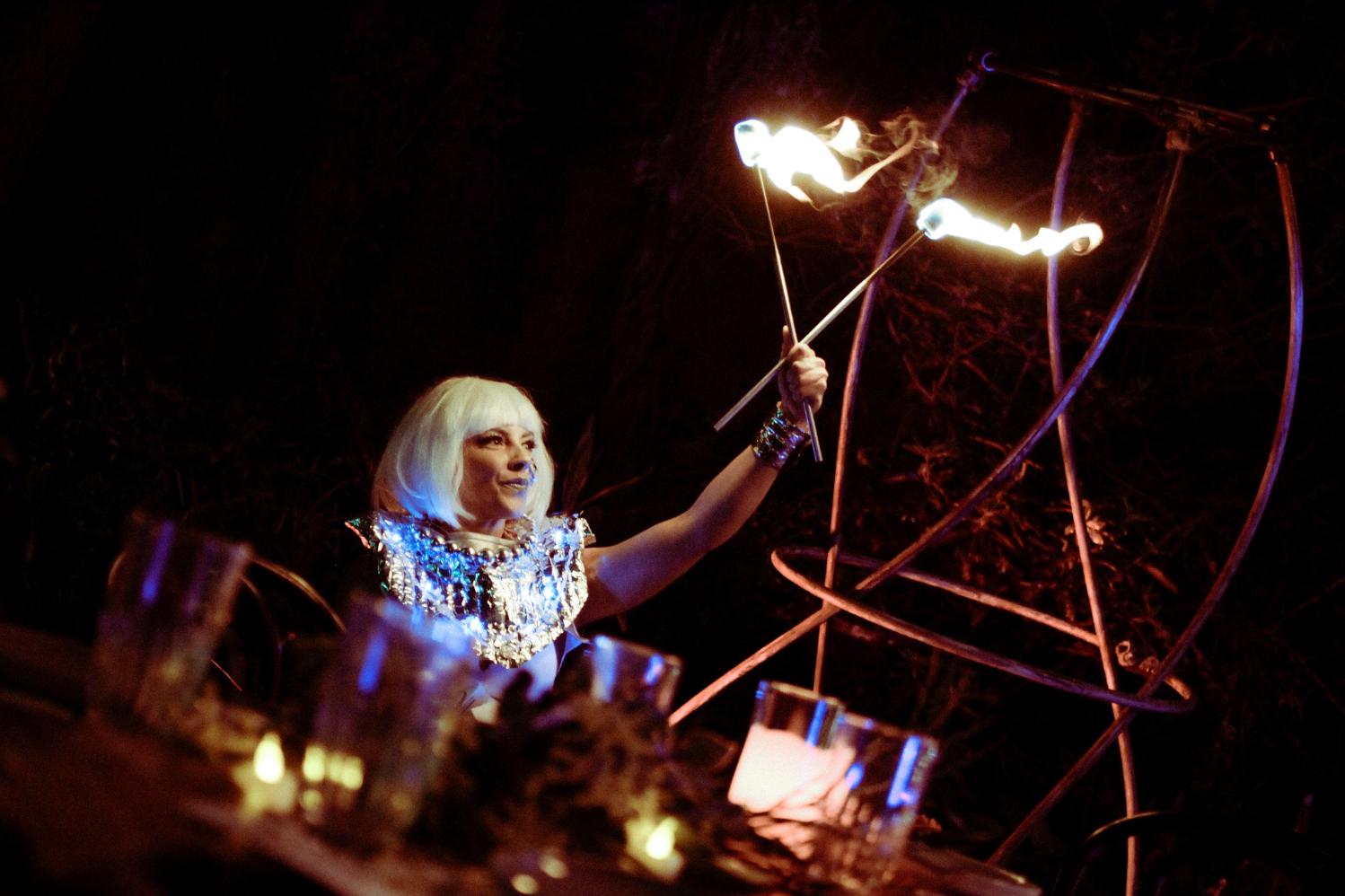 CREATIVE AGENCY ARCADE LAUNCHES NEW POP-UP EVENT CONCEPT, DELIV'ART
AN IMMERSIVE DINNER EXPERIENCE UNLIKE ANY OTHER
The Sydney-based creative agency ARCADE recently launched a new pop-up event concept, DELIV'ART, which delivers a unique and immersive art, performance and food experience to your home, workplace or venue of your choice.
The Enchanted Forest, Immersive Dinner Show is a fusion of art, theatre, live performance and food which will transport you and your guests into fantastic realms of story and exploration. The dinner show lasts approximately 2.5hrs and includes a 3-course dinner cooked by a personal chef, drinks (including wine and beer), all the tableware, art installations and the styling and lighting of your venue, as well as live performances. Prices start at $250 per person (a minimum of 15 guests is required) and all you need is a space to host, a powder room, kitchen facilities, and an open mind!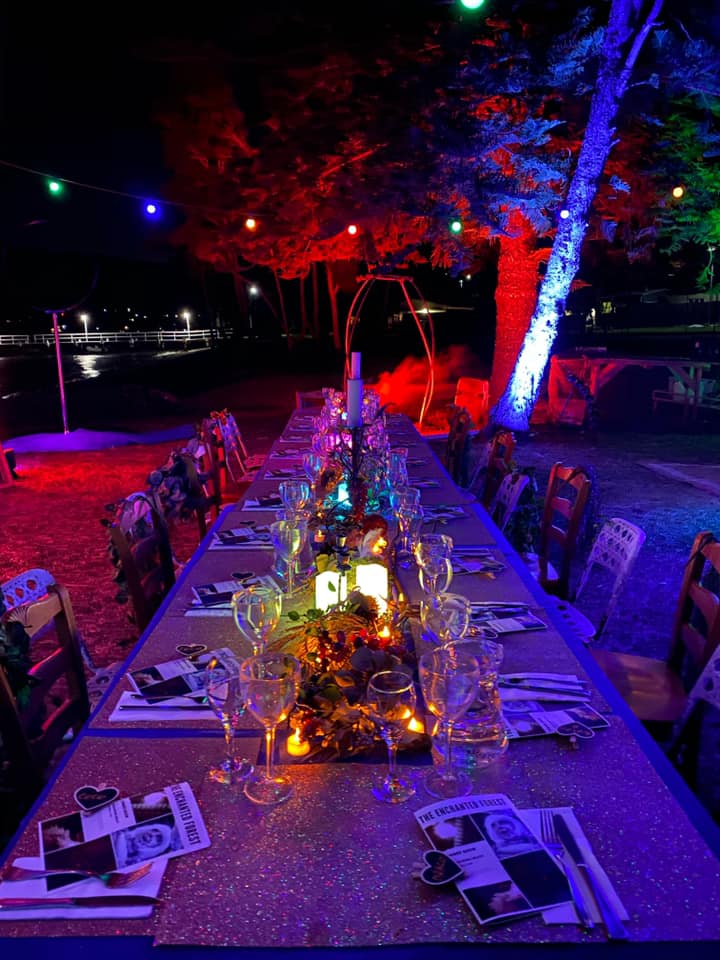 The Enchanted Forest Immersive Dinner Show was created when the covid-19 pandemic started. The pandemic had a powerful influence on ARCADE's French artistic director Anne-Sophie Ridelaire (AnSo). She believes that art is essential to a healthy society, that it is thought-provoking and that it helps us understand our position in the world, so it should never be stopped. She saw the challenging times we're going through as an opportunity to rethink the way we distribute art and engage with people, and decided she would bring this show – the result of years of research and six months of production – directly into people's homes.
AnSo, who has experience as an artistic director, art curator and scenographer in Paris, and also studied dance for 10 years, created this show combining all the mediums she loves to work with: styling, music, dance and fashion/costume design – all while caring for our environment.
The styling is meant to stimulate your imagination and help you escape reality. The covid pandemic forced us to lock ourselves in our homes and, for some of us, home has turned into a cage. Through this show AnSo wants people to see their homes differently and make them realise that there are different forms of escapism. The music will also help achieve this by playing with the guests' emotions and bringing in new sensations. It goes crescendo throughout the dinner and includes pieces from Jean-Michel Jarre, Wax Tailor, Todd Terje, Chromatics, Josephine Baker and Sidney Bechet, amongst others. The performers, who double as the waiters, are professional dancers and circus and drama artists from France, Italy and Brasil. The costumes have all been hand-made by AnSo with inspiration from Bauhaus costumes, Guo Pei, Coco Chanel, Dolce & Gabbana and Jean Paul Gaultier. AnSo is also fascinated by the work of legendary Mardi Gras costume designer Ron Muncaster and she helped restore his costumes as a freelance artist in the Mardi Gras Workshop last year. His influence can also be felt in some of the costumes she designed for The Enchanted Forest Immersive Dinner Show.
Caring for the environment is at the centre of most of AnSo's creations, and this show is no exception. The costumes have been made by upcycling materials, packaging and bits and pieces that she collected. The show is about the environment, the future of our planet and the personal choices we can make to protect it, but it is always brought up in a subtle way through satirical humour and irony, and without wanting to blame or shame anyone. This is just food for thought.
ARCADE specialises in curating bespoke events and styling so you're also invited to design your own experience. Whether you're holding a corporate dinner or a fundraiser, or celebrating a birthday, anniversary or any other special event, Deliv'art will help you create a truly unique experience for your guests, tailored to your needs and space.
For more information and to enquire, head over to ARCADE's website: www.arcadeagency.com/delivart
Our events are held in line with the latest Government restrictions around COVID-19.
About ARCADE
ARCADE is a Sydney-based creative agency that curates immersive spaces and experiences for both private and public events. We analyse the needs of our clients and deliver a unique answer that is truly authentic to their needs. We pride ourselves on working with emerging young artists and masters of their craft to create bespoke, detail-orientated spaces and events that surprise and delight. We are industry professionals with a combined 10+ years of experience in hospitality and creating and hosting international art shows and festivals. We commit to constantly evolving, shaking up the norm and going beyond expectations. We carefully design all of our projects to respect our environment.
ARCADE's artistic director Anne-Sophie Ridelaire is also the director of Le Petit Bateau Art Collective and winner of the Mardi Gras Parade Awards for 2020 for Best Float Design.
Social Media:
Instagram: www.instagram.com/arcade_agency_sydney/
Facebook: www.facebook.com/ArcadeAgencySydney/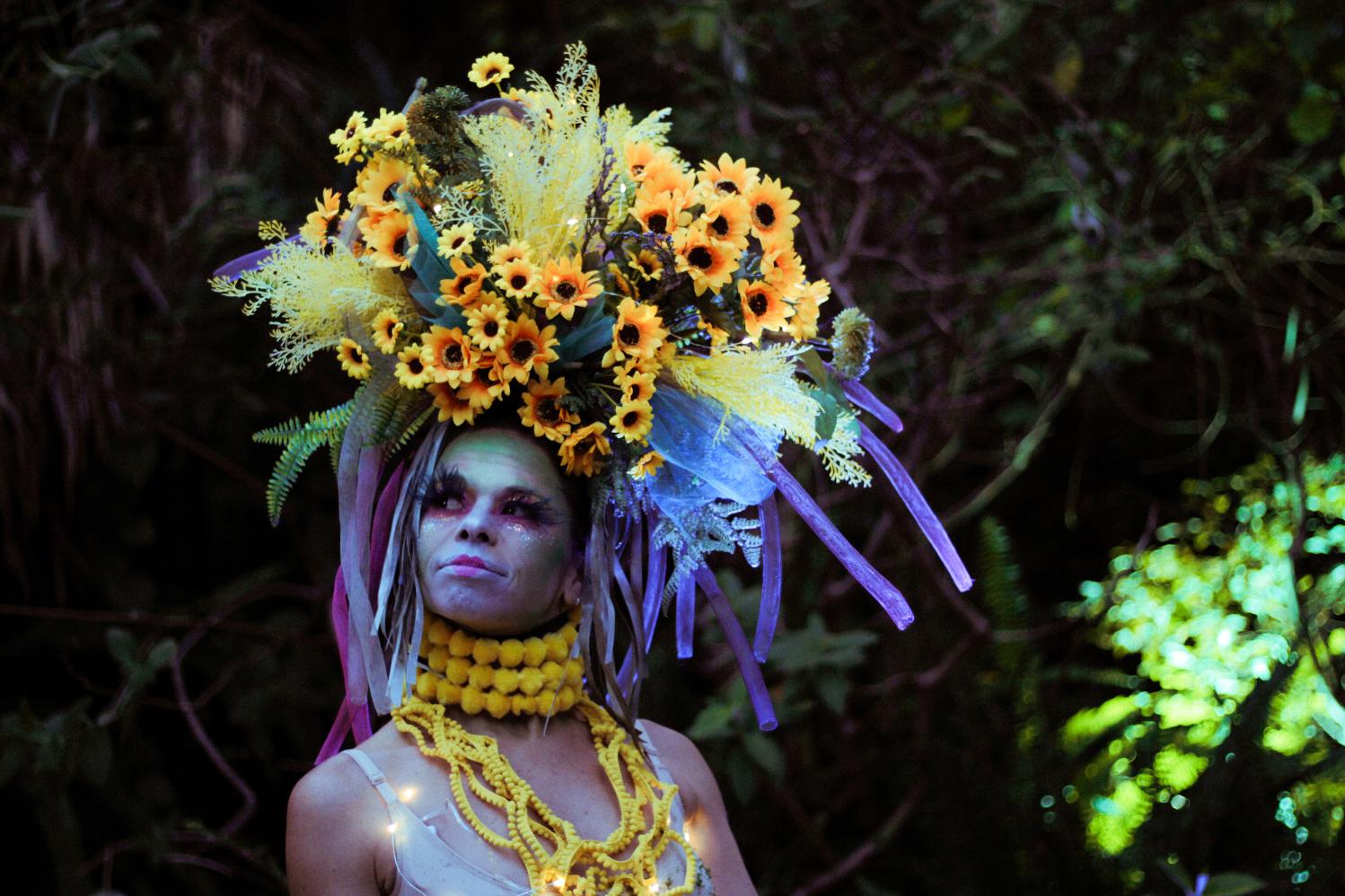 Enchanted Forest Immersive Dinner Show At Currawong
Two dates: Saturday 24th April & Sunday 25th April 2021.
Time: 7:00pm-9:30pm (Please arrive at Currawong Beach Wharf by 6:45pm at the latest).
Where: Currawong Beach Cottages
The Enchanted Forest Immersive Dinner Show is a unique fusion of art, theatre, live performance and food.
Join us for an UNFORGETTABLE and UNIQUE experience in the middle of the forest.
Immerse yourselves in Currawong's tranquillity and rustic charm and get ready to be transported into fantastic realms of story and exploration...
The Dinner Show lasts approximately 2.5hrs and includes a delicious 3-course dinner cooked by a personal chef on site, bottomless drinks, beautiful art and light installations, as well as live performances by professional dancers and drama artists.
This is a one-of-a-kind event you don't want to miss. Grab your friends and get ready to be blown away!
Limited tickets available.
BOOK NOW!