February 5 - 11, 2023: Issue 570
council's Draft Economic Development Strategy released for feedback: document states Mona Vale - Avalon Beach Place plans scheduled to be impemented in 1-2 years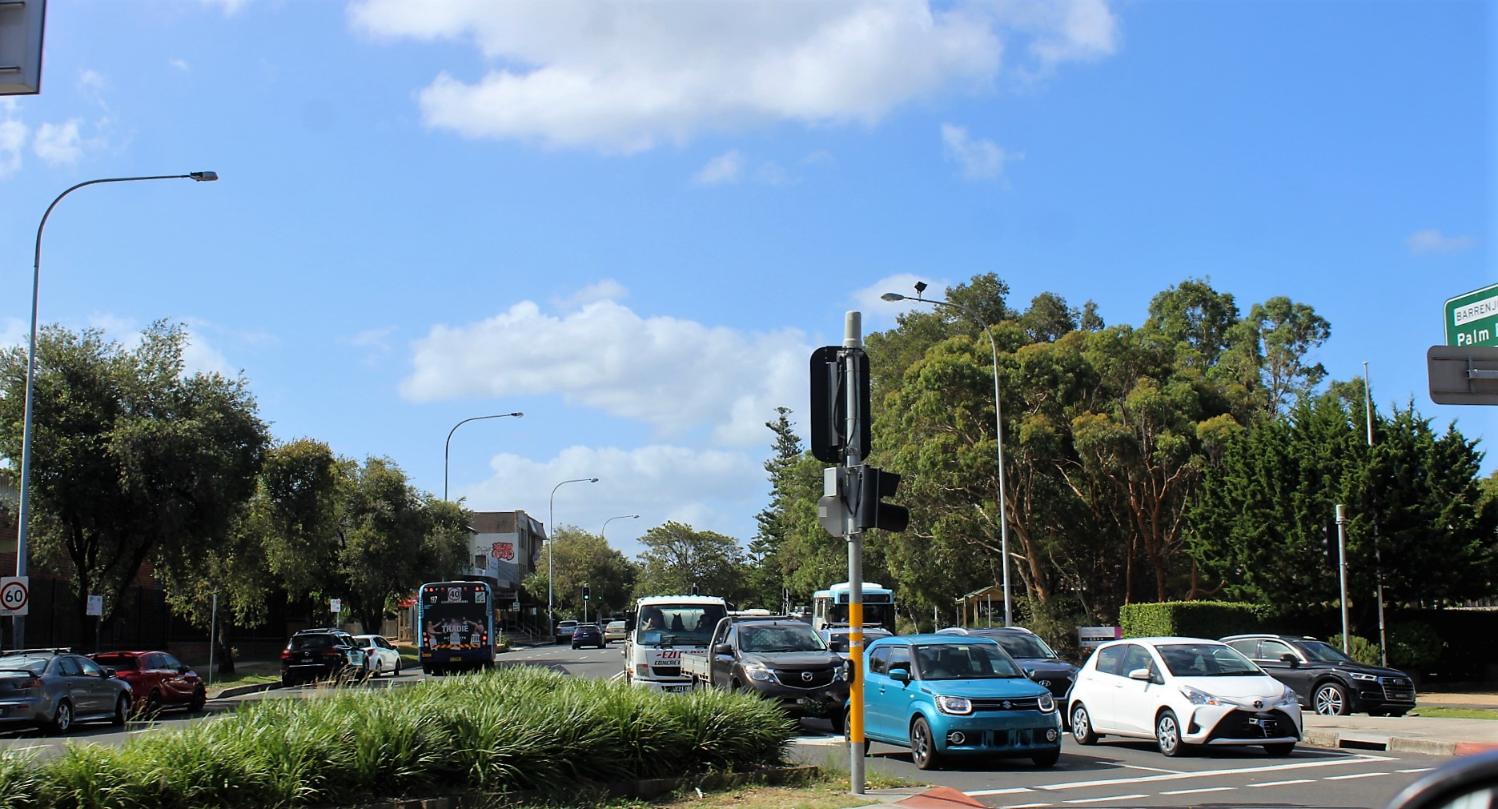 Pittwater road, Mona Vale
The Council released a Draft Economic Development Strategy for feedback on Monday January 30th.
The Council states the draft strategy was prepared by economic development firm NDP Economic Development with the assistance of Council staff and follows a thorough analysis of the current economic climate and consultation with the community.
It includes as an 'Action' the completion and implementation of Place Plans for Avalon, Mona Vale and Manly within the next 1-2 years.
The Mona Vale Place Plan timeline, via council's webpage, is scheduled for a public exhibition of the draft place plan in early to mid 2023, to review feedback, revise draft place plan in mid to late 2023 and report to Council to endorse place plan by the end of this year.
Mona Vale was identified as a Centre for Investigation in Council's Local Housing Strategy, in line with the Greater Sydney Commission's North District Plan identifying the same from its outset as a potential 'hub'.
That webpage states that; 'The current building height controls allow for up to four (4) storeys in the Mona Vale town centre. We are not planning to increase these existing building height controls as part of the place planning process.'
The working group for the Mona Vale Place Plan, version II, has reiterated the community's aim/aspiration of retaining the village feel of Mona Vale.
The stated aim of Council's ''Economic Development Strategy (EDS) 'Business on the Beaches'' is 'to grow and support businesses across the whole of the Northern Beaches and build a sustainable and resilient economy'.
This is broken down into 4 themes: Diverse economy, Innovative economy, Vibrant economy and Green economy. For each theme there is a goal supported by a series of objectives, actions and measures.
The draft EDS sets out how the Council aims to attract, sustain and support businesses.

Taking a page out of the 'Enliven Pittwater' program that commenced in 2013, supporting what's great in town centres, supporting new opportunities and new businesses, improving public spaces, the strategy aims to create the conditions to encourage new businesses, nurture innovation, revitalise town centres and help businesses transition to a low carbon economy.
The document states Council's contractors, NDP Economic Development, examined the latest Census data which showed a deficit of 38,000 jobs compared to resident workers and that the jobs in the local government area (LGA) do not align with the skills of residents.
This means people are commuting out of the area to work, and others are commuting into the area to work. All those not front of house careers in teaching, for example, or construction. That means more traffic and more time spent travelling for locals to get somewhere local.
The Covid Lockdowns impacted on all those we see in front of house work, particularly the hospitality and tourism industries. The Business on the Beaches document aims to put locals back at the centre of being the customers year round and less reliance on those 'high season' visitors over Summer to sustain a break even line for these industries.
Our area also has a high number of people who work from home or have that as their base to go out and serve others - would encouraging rentable spaces in town centres provide benefits for these - would the cost involved be offset by meeting new clients, being exposed to other ideas? Some shared work spaces run locally have worked, some have not.
The strategy aims to help in the post COVID-19 recovery while planning for a sustainable economy long into the future and sets out how Northern Beaches Council aims to attract, sustain and support businesses by answering the following questions:
• What challenges do businesses face?
• What are the opportunities to increase the number of local jobs?
• What sort of economy do we want for the future?
Compiled are figures for 'Employment precincts' as Manly, Brookvale, Frenchs Forest, Dee Why and Mona Vale which make for intersting reading. For example, the local spending in centre 2021/22 for Frenchs Forest was $270 million - Top spending categories; Groceries and supermarkets - 31%, Professional Services - 26%, Dining and Entertainment - 18%.
Compare that to Brookvale; Local spending in centre 2021/22 $1,380 million, Dee Why; $669 million, Manly; $597 million with Dining and Entertainment comprising - 40%, and Mona Vale $797 million.
Yes, Mona Vale is THE spend capital of 'Employment precincts'.Top spending categories; Groceries and Supermarkets - 29%, Specialised and Luxury Goods - 13%, Dining and Entertainment - 12%.
Mona Vale's industrial area caters for industrial urban services, is where you can source materials for building or DIY - why spend an hour getting anywhere else? - and a brilliant cluster of specialist marine manufacturing, wholesale and specialist trades that support Sydney's international sailing community.
The draft EDS identifies a number of opportunities, as well as key challenges, with building a more vibrant, sustainable and resilient local economy.
Opportunities are listed as:
innovation - new spaces or hubs to attract knowledge-based businesses and workers that align with the skills and aspirations of residents.
entrepreneurship - with some of the most talented professionals in Sydney and higher levels of home-based businesses, a focus on start-ups could grow the culture of entrepreneurship through information sharing, promotion, and networking opportunities.
town centres - through a combination of promotion, events, public domain improvements and regulations to revitalise our town centres, welcoming back locals and visitors.
cultural and creative industry- the Northern Beaches is home to the largest concentration of cultural and creative businesses outside of the Sydney CBD, offering scope for further growth by establishing creative hubs.
green economy- with local consumers wanting sustainable products and a high proportion of residents having the skills that could support a green economy, potential to explore and promote emerging investment opportunities in this sector.
Key challenges:
traffic congestion - this common frustration of business owners is slow transport for staff, customers, and suppliers, thus reducing profits.
no major CBD - it is harder to attract major corporates and provide jobs that match residents' skills without a significant CBD.
lower paid roles - the absence of international students and working travellers, as well as rising housing costs that force many key workers to live outside of the LGA, has limited the pool of workers for lower-paid roles.
industrial and warehousing areas - these areas must be protected as they allow for existing and emerging industries that support the ongoing performance and functionality of the Northern Beaches economy.
The Council states;
'As we implement and monitor this strategy over the next decade and beyond, we will measure success across a range of indicators, such as:
closing the gap between the jobs available locally and career aspirations of the community
increasing business start-up rates
growing visitation and local spend
reducing CO2 emissions and supporting a more circular economy.'
Mayor Michael Regan said the draft strategy recognises the unique nature of our local economy, and challenges and opportunities over the next 10 years.

"Our vision is for a more diverse, innovative, vibrant and green economy. A local economy that is sustainable, both in an economic and an environmental sense," Mayor Regan said.
"Our draft economic development strategy sets out key opportunities and the actions we can take now and into the future to grow and support our vibrant local economy."

Council wants to know what the community's aspirations and concerns are when it comes to business and our local economy.
Have they missed anything in this draft docment?
Whether you own a business, or would like to own a business, and how you interact with businesses already here - how can they help to support business recovery and ensure sustainable economic development?
Have your say by:
The draft Economic Development Strategy is open for feedback until March 26th.
NB: All submissions will be treated as public documents and made available on request.
The draft document is available at: https://yoursay.northernbeaches.nsw.gov.au/business-on-the-beaches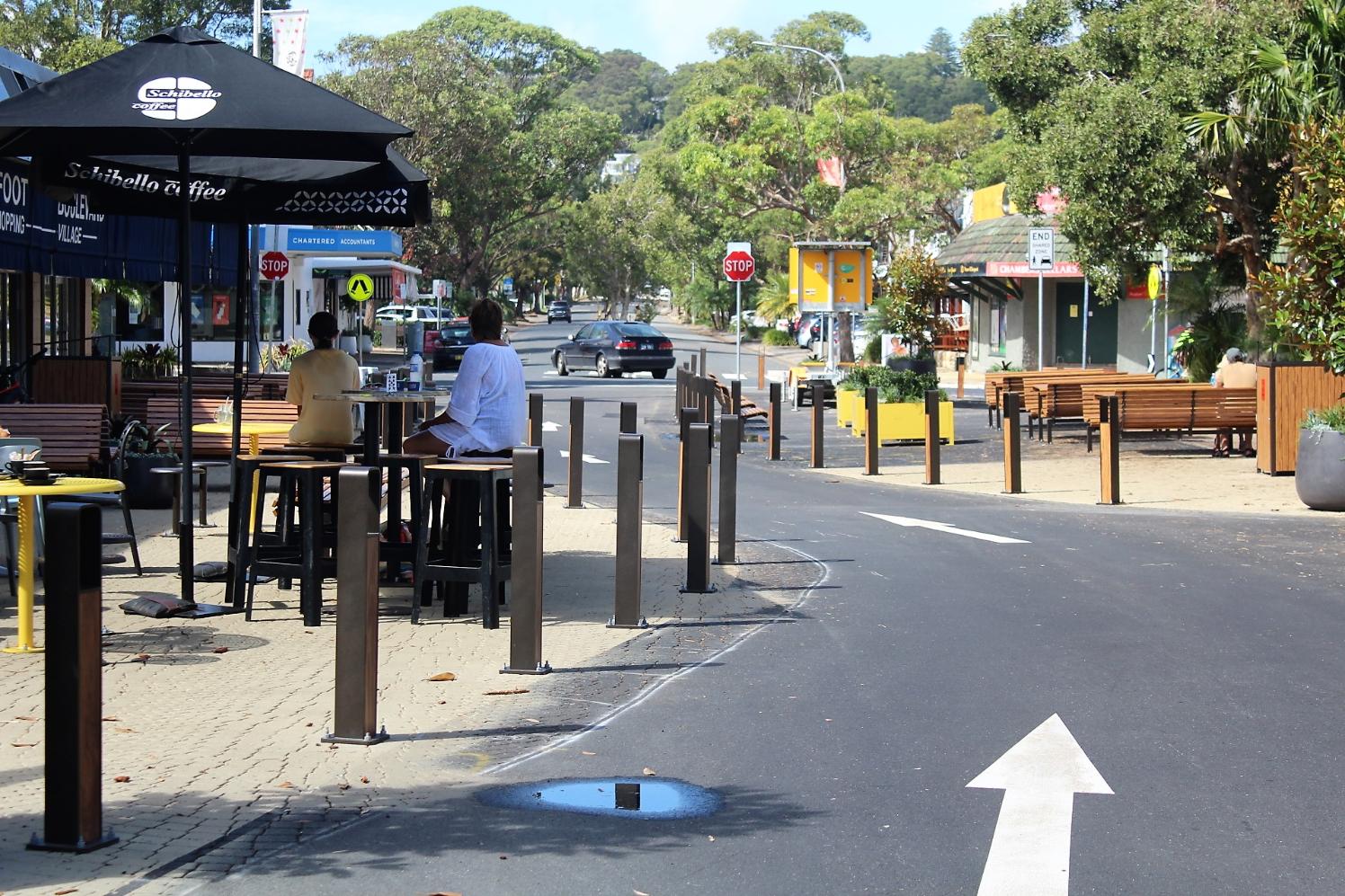 Old Barrenjoey Road, Avalon Beach, the view south