April 3 - 9, 2022: Issue 533

East Coast Low: Storm Swell Impacts On Beaches - Lagoon
The Bureau of Meteorology issued a Hazardous Surf Warning for the north of the state on Wednesday 30 March, with the warning extending further south on Thursday to encompass Sydney, Illawarra, Batemans and Eden coastal areas. The message is clear – take care if visiting the coastline.
"Conditions will further deteriorate over the next few days along the coast," Surf Life Saving NSW Director of Lifesaving, Joel Wiseman said.
"Given the conditions we are currently experiencing in the Northern Rivers and what we are expecting to develop off the coast, I would strongly urge people to understand their limitations and avoid taking unnecessary risks in the water.
"Big swell can hamper our efforts to respond to people in distress, so it's important to consider your options so you don't put our volunteers in harms way. I would encourage you to check BeachSafe if you do decide to take to the water."
Club call-out teams, Duty Officers and surf rescue assets are on standby, as always, to respond to critical coastal incidents.
On April 1st the BoM issued an alert, stating a complex low over the Tasman Sea has two centres, one off the north coast of NSW and a deepening one off the Central Coast. The low off the Central Coast will become the dominant low centre and move closer to the Central Coast today. Strong to gale force winds and large waves over all coastal waters associated with the low.
ABNORMALLY HIGH TIDES may cause local coastal inundation in the region between Seal Rocks and South West Rocks.
VERY HEAVY SURF, with waves exceeding 5 metres, which may lead to localised damage and coastal erosion is expected to persist during Friday and Saturday.
Beach conditions, particularly along exposed south facing beaches, could be dangerous and people should stay well away from the surf and surf exposed areas.
A Hazardous Surf Warning is also current along the entire New South Wales coast.
East Coast Lows (ECL) are intense low pressure systems which occur, on average, several times each year off the eastern coast of Australia, in particular southern Queensland, NSW and eastern Victoria. Although they can occur at any time of the year, they are more common during autumn and winter with a maximum frequency in June. East Coast Lows will often intensify rapidly over a period of 12-24 hours making them one of the more dangerous weather systems to affect the eastern coast.

East Coast Lows may form in a variety of weather situations. In summer they can be ex-tropical cyclones. At other times of the year, they will most often develop rapidly just offshore within a pre-existing trough of low pressure due to favourable conditions in the upper atmosphere in combination with warm sea surface temperatures. ECLs may also develop in the wake of a cold front moving across from Victoria into the Tasman Sea. The sea surface temperature gradients associated with the warm eddies of the East Australian Current are an important contributor to the development of the lows.
ECLs can generate one or more of:
Gale or storm force winds along the coast and adjacent waters
Heavy widespread rainfall leading to flash and/or major river flooding
Very rough seas and prolonged heavy swells over coastal and ocean waters which can cause damage to the coastline.
HAZARDOUS SURF CONDITIONS SAFETY TIPS
Avoid rock fishing and water activities on exposed beaches/rock-shelves
Only swim at patrolled beaches, between the red and yellow flags. See the Beachsafe Website for patrolled locations/times
Check the official Bureau of Meteorology (BOM) forecast before undertaking rock fishing and water activities
Boaties should seek advice from Marine Rescue NSW and always wear a lifejacket
If witnessing an in-water emergency dial Triple Zero (000) – Police.
Out along our beaches on Saturday many people were standing in safe positions to just look at what was happening, while others were going for a surf at spots like North Narrabeen. Fortunately the rain that has persisted all week eased off and sunny skies greeted people by early afternoon, lessening the chance of already sodden, and still flooded in places ground adding to the water rushing to shore or into Narrabeen Lagoon.
Joe Mills and Kevin Murray have been out and about at Warriewood and Narrabeen this week - Joe getting some great photos of how easily some areas are flooding due to still being soaked and some shots of the erosion at Turimetta - the Wakehurst Parkway was closed again last week March 28-29 and here was also flooding at 2am on the 29th at Narrabeen: Pittwater Road between King Street and Robertson Street: Road was closed in both directions.
Kevin went down to the Narrabeen Lagoon mouth as well as near the beach on Saturday April 2nd to make a record of the swell. People were surfing inside the lagoon mouth as well as at North Narrabeen point.
Kelvin Carlsson took this photo at the Narrabeen-Collaroy beachfront on Saturday afternoon, April 2nd, showing the erosion there:

The Great Wall of Collaroy. Photo: Kelvin Anton Carlsson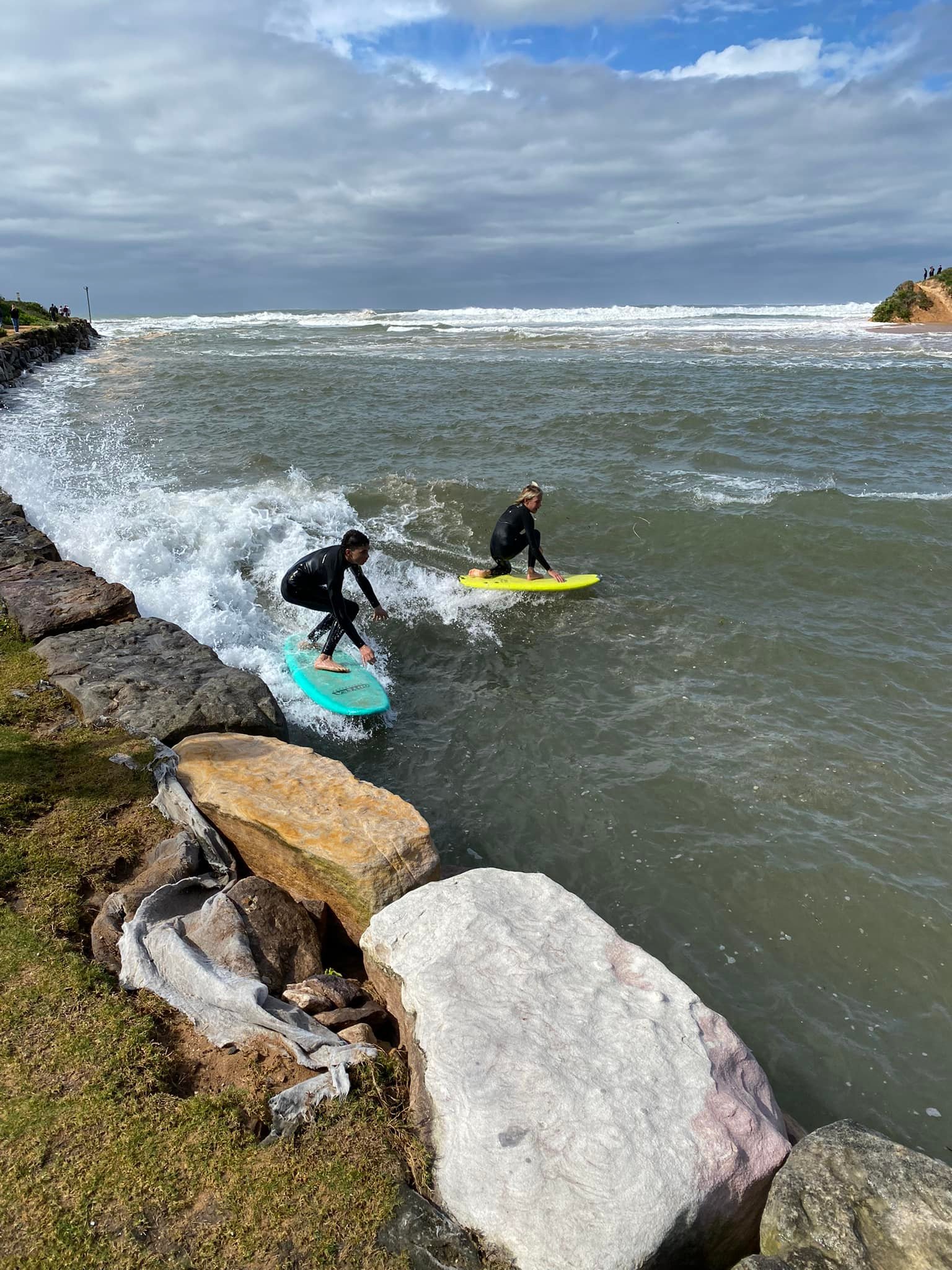 Surfing in the lake yesterday!. Photo: Kelvin Anton Carlsson
High Tide was at 9:53 am on April 2nd, 2022 - forecast to be 1.54 m.
Joe and Kevin went for a tour through Warriewood Wetlands on March 9, 2022 to record the amount of water flowing through the creeks and on the ground - some of those images run here too to illustrate how wet the land is.
Further north at Palm Beach residents were witnessing the biggest close out swells they'd ever seen, while at Avalon Beach the erosion from mid-March is now worse, with people going into the dunes to get from the north to the south end of this beach.
The water near Palm Beach and further north as well as south is still filthy from all the floods and debris that have come down the Hawkesbury river and wildlife carers are finding more dead or seriously ill turtles, exhausted birds and even injured hatchling turtles coming ashore. Over the last few days, there have been deceased leatherback turtles washed ashore.
If residents do see or find marine mammals coming ashore, please contact:
Australian Seabird & Turtle Rescue Central Coast - 0438 862 676 (Turtles and Birds) or ORRCA - 02 9415 3333 (Seals, Dolphins, Whales).
Avalon Beach - 12pm, April 2nd, 2022
Photos: A J Guesdon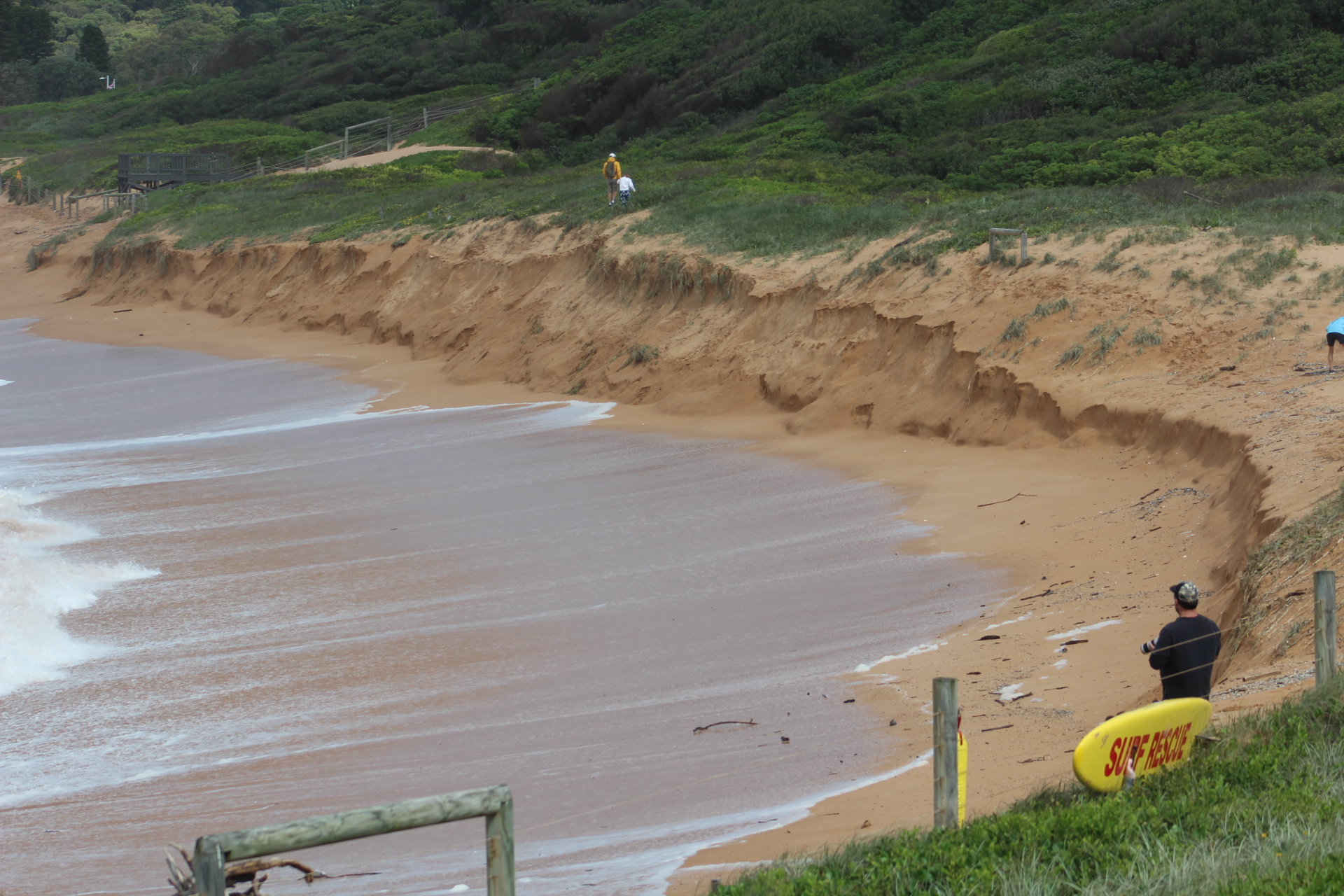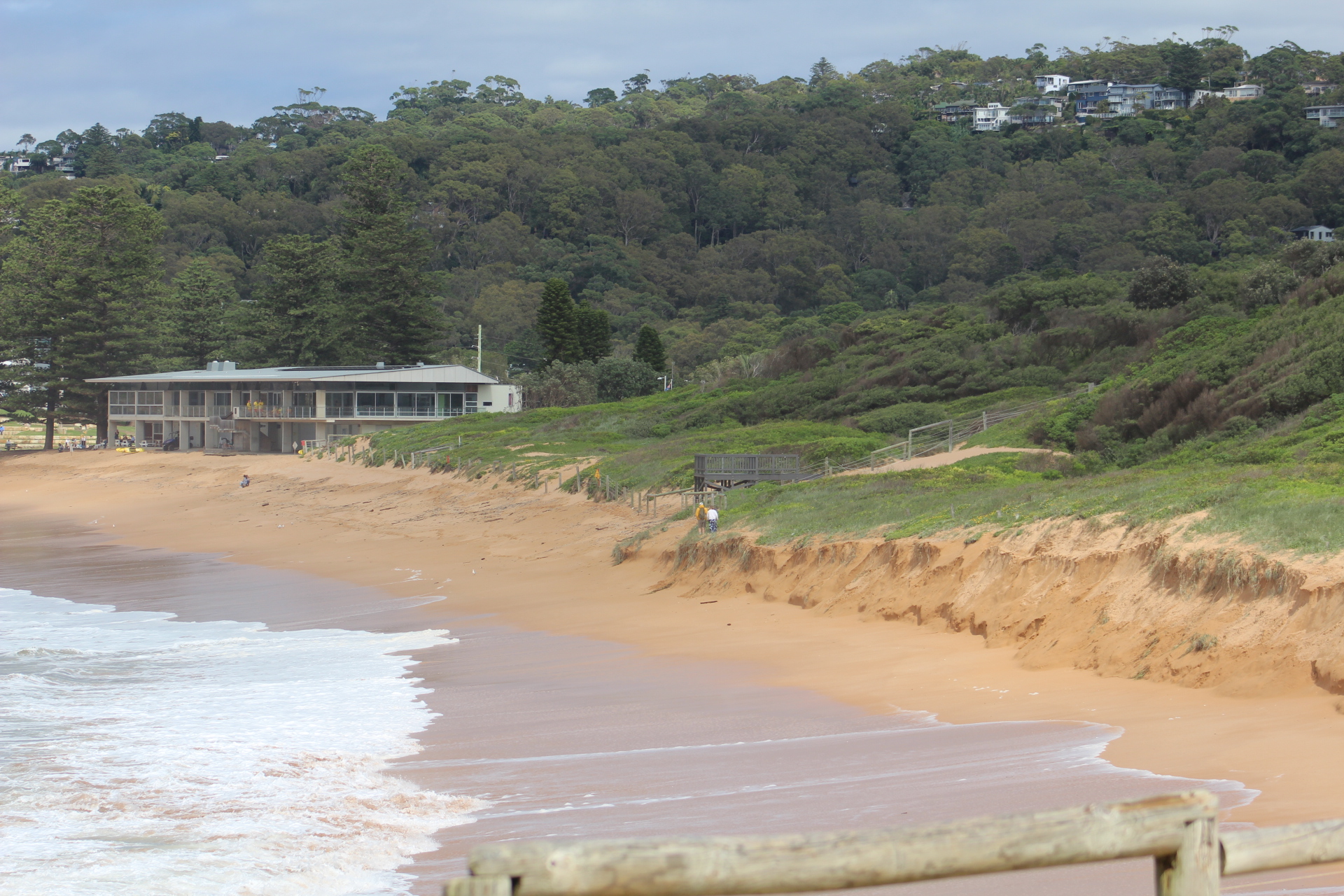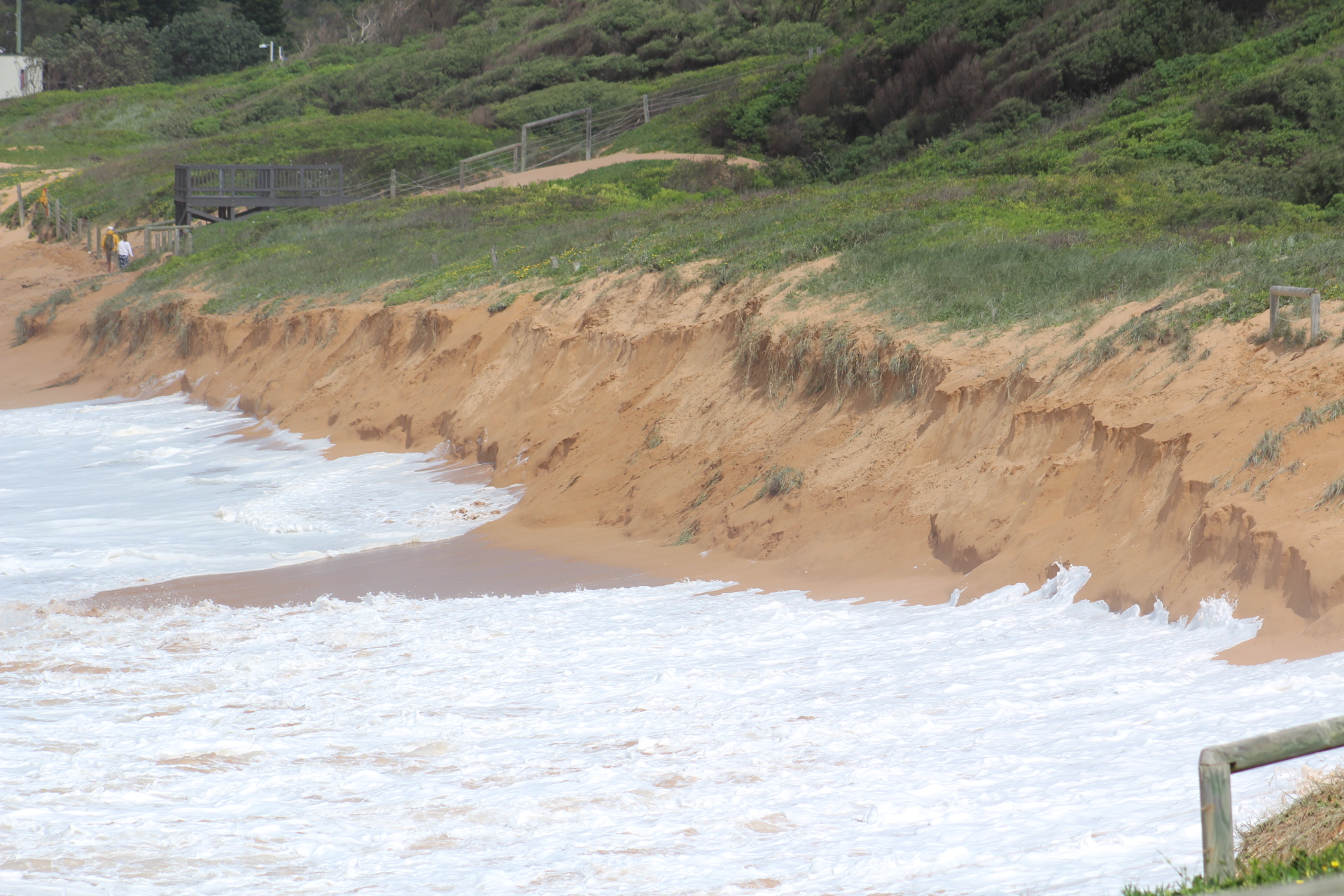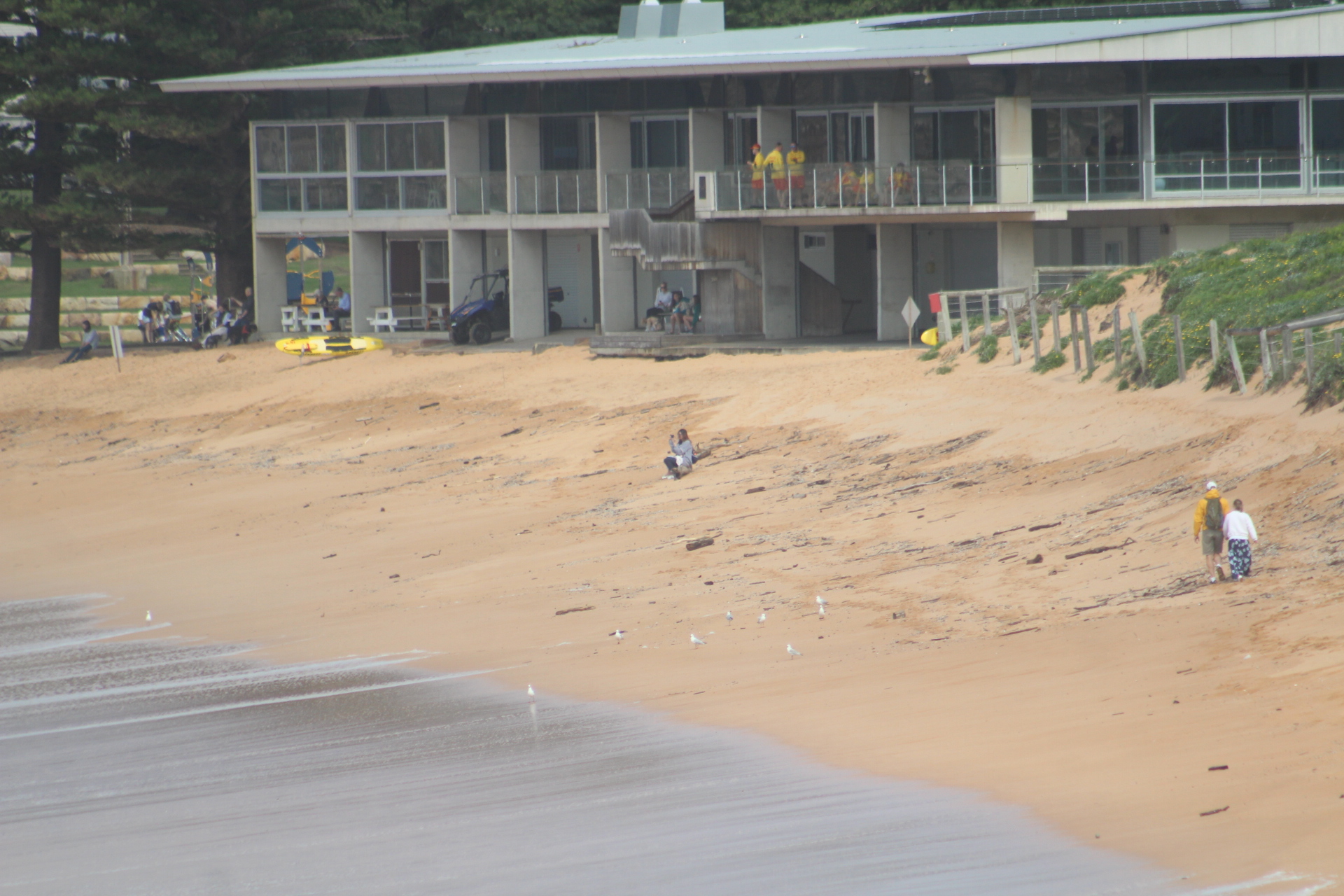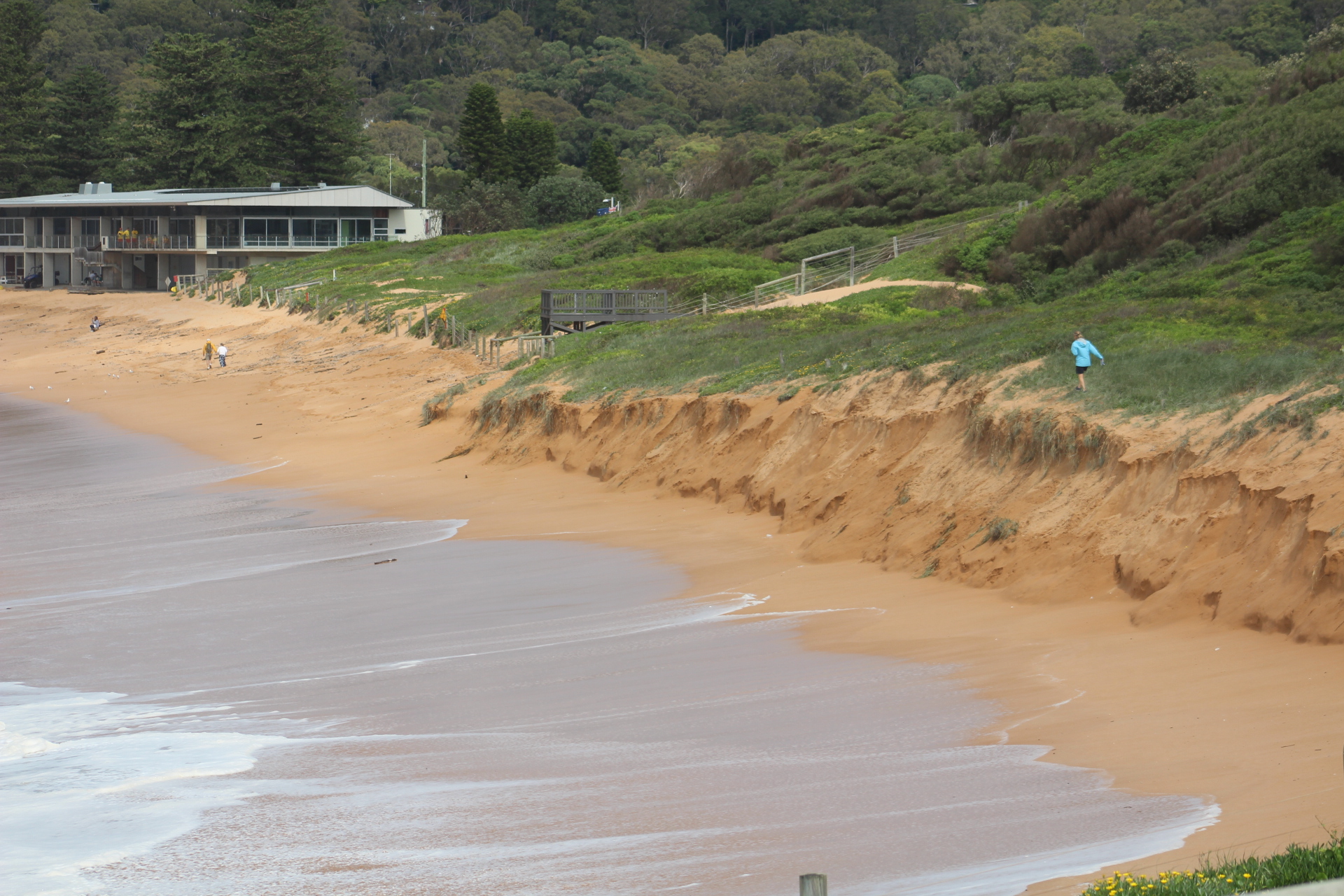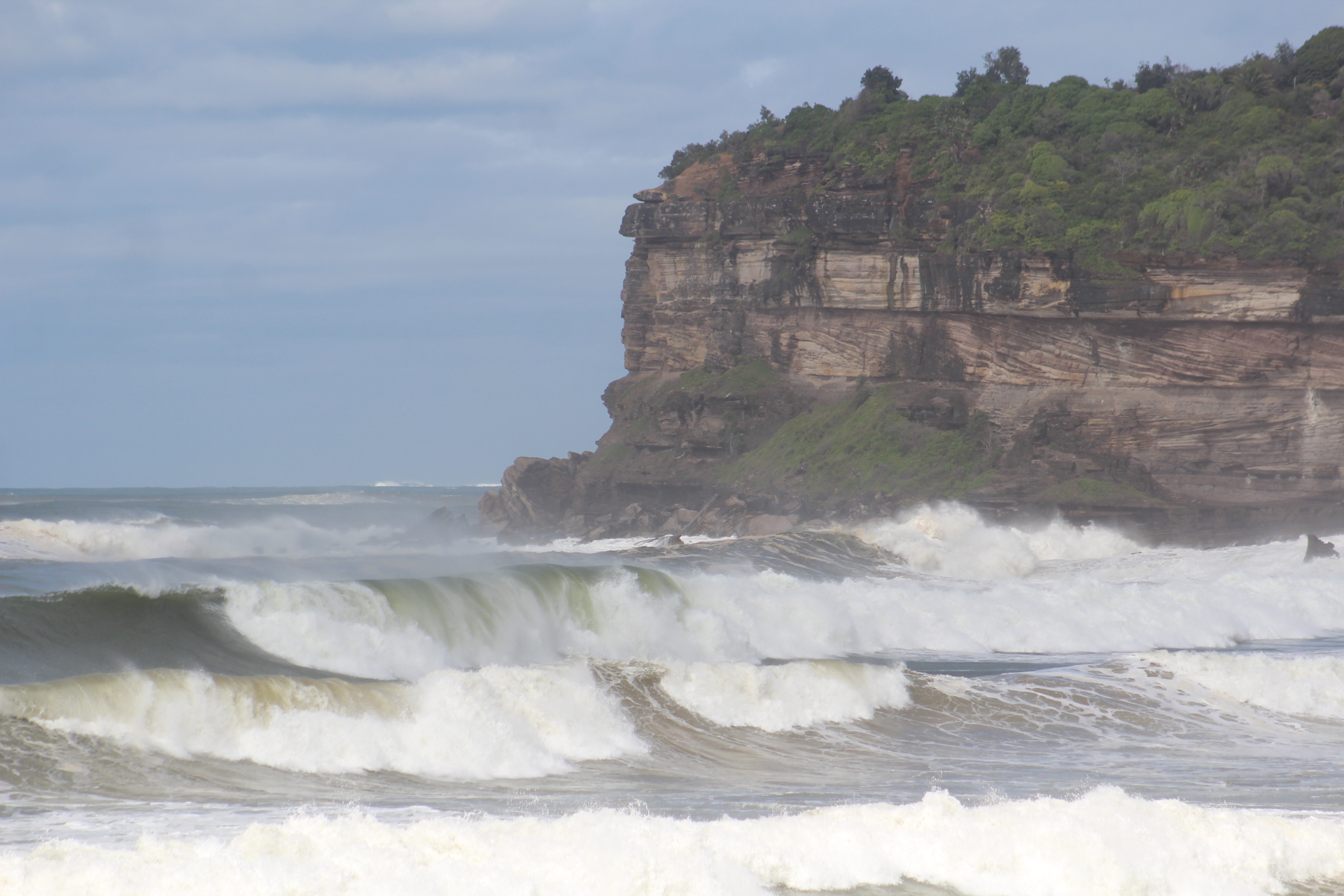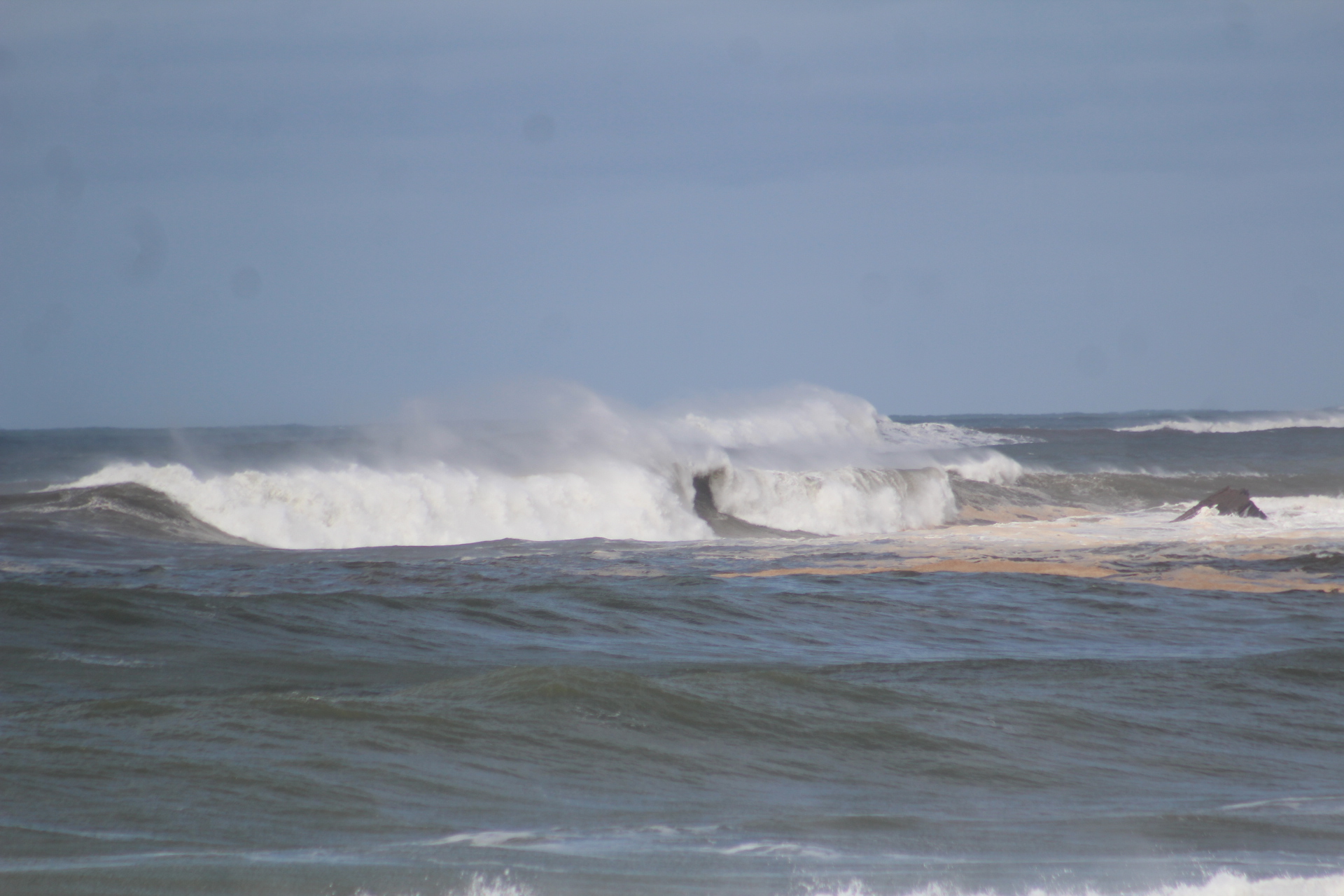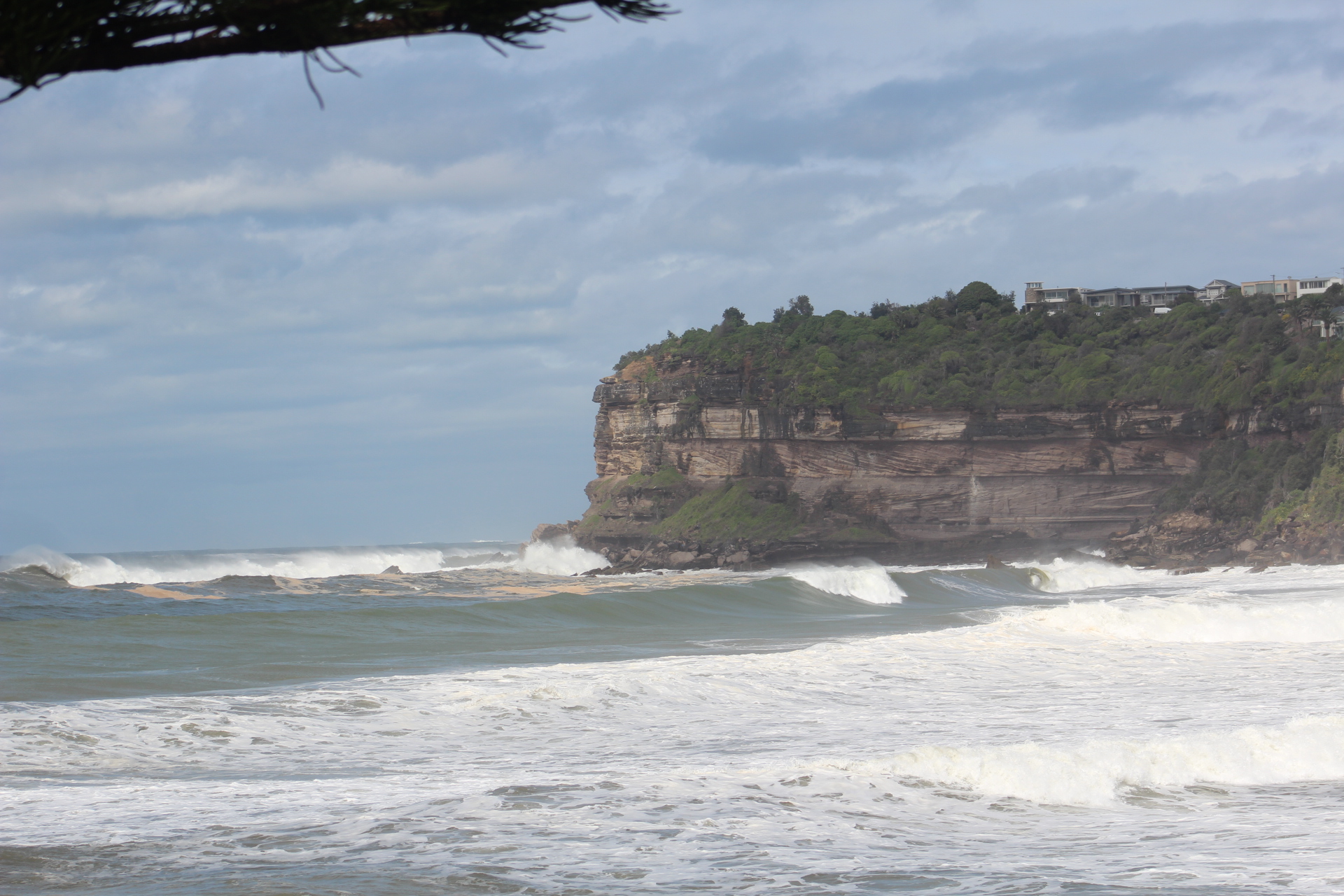 April 2nd, 2022: Narrabeen Lagoon And Beachfront
Photos: Kevin Murray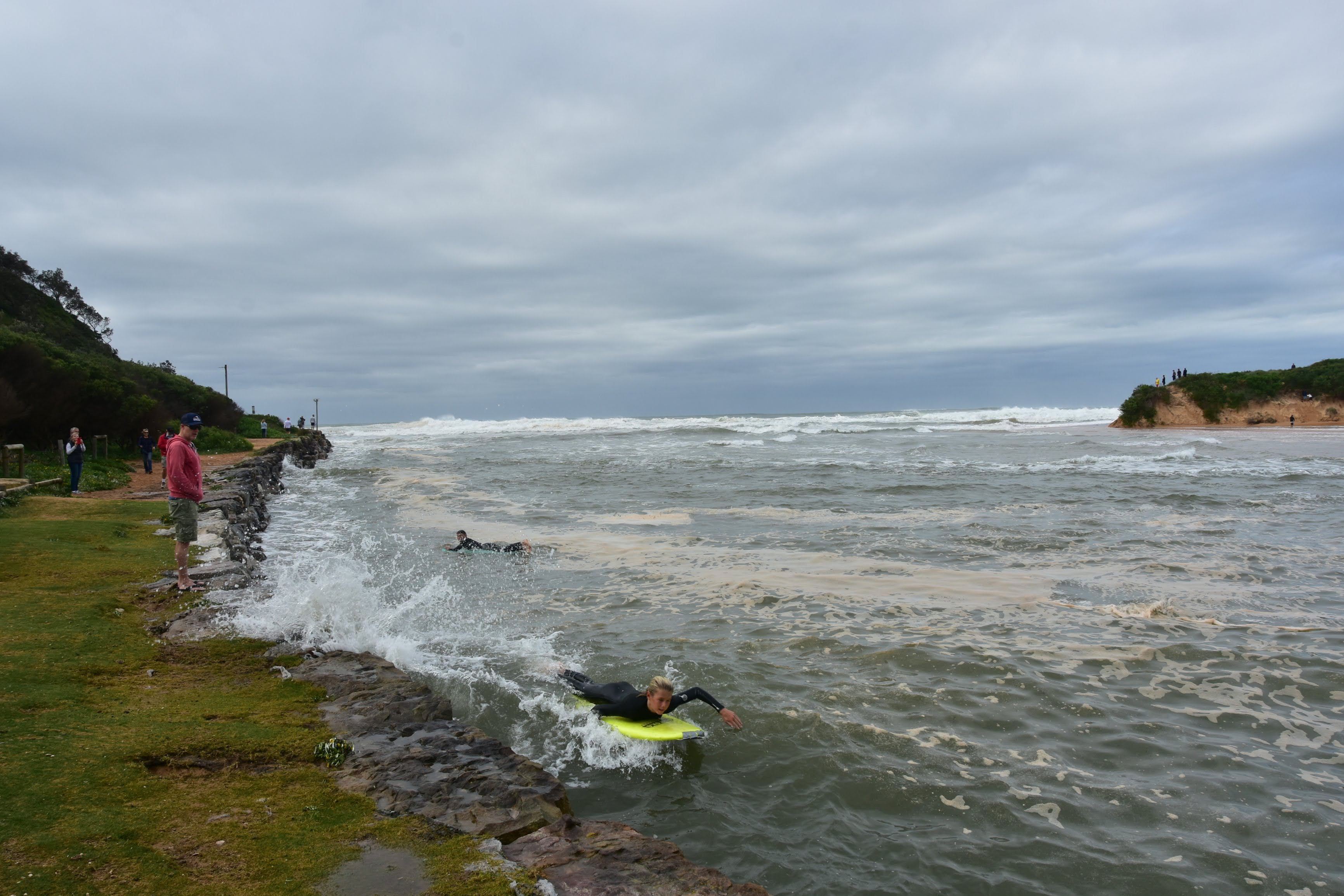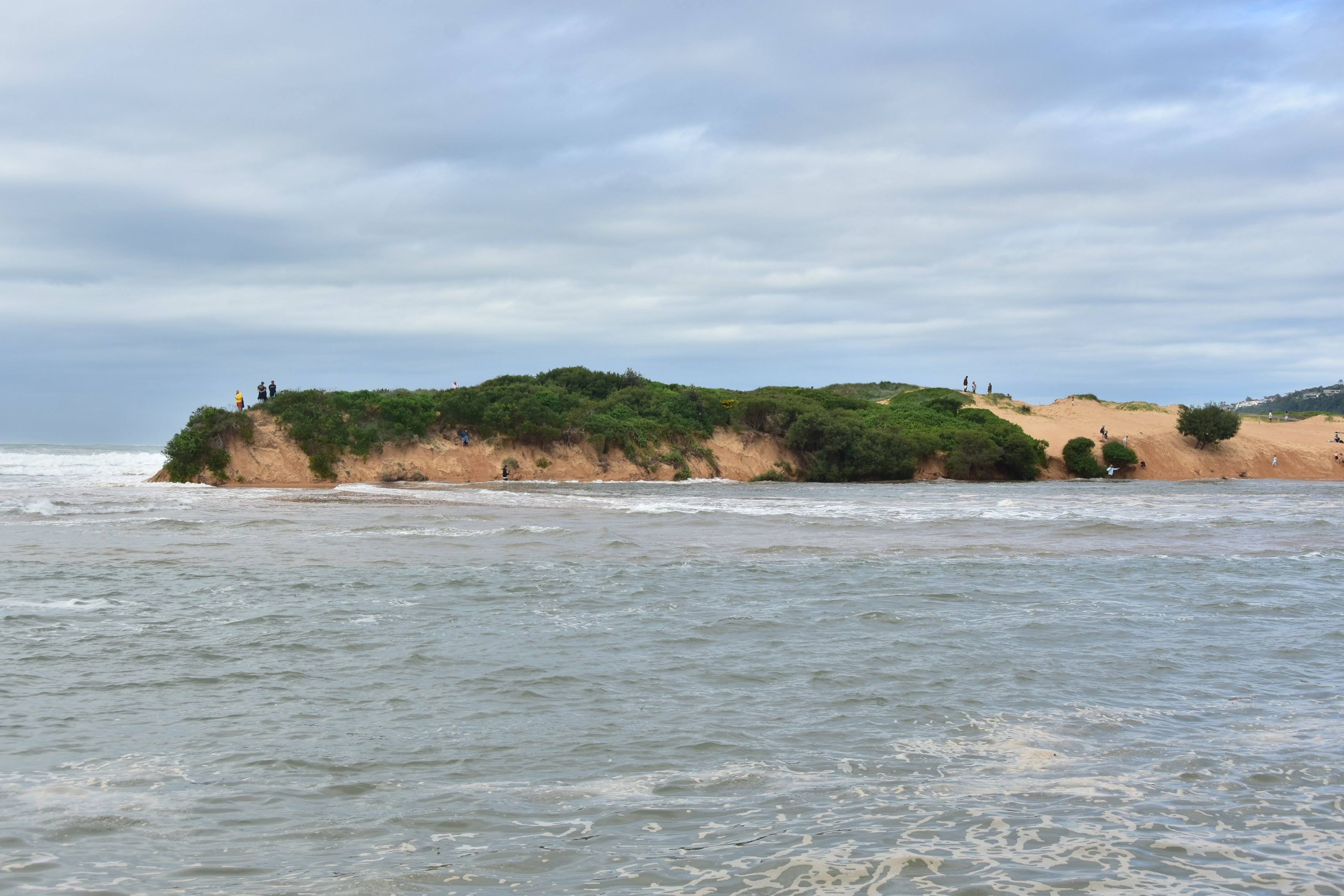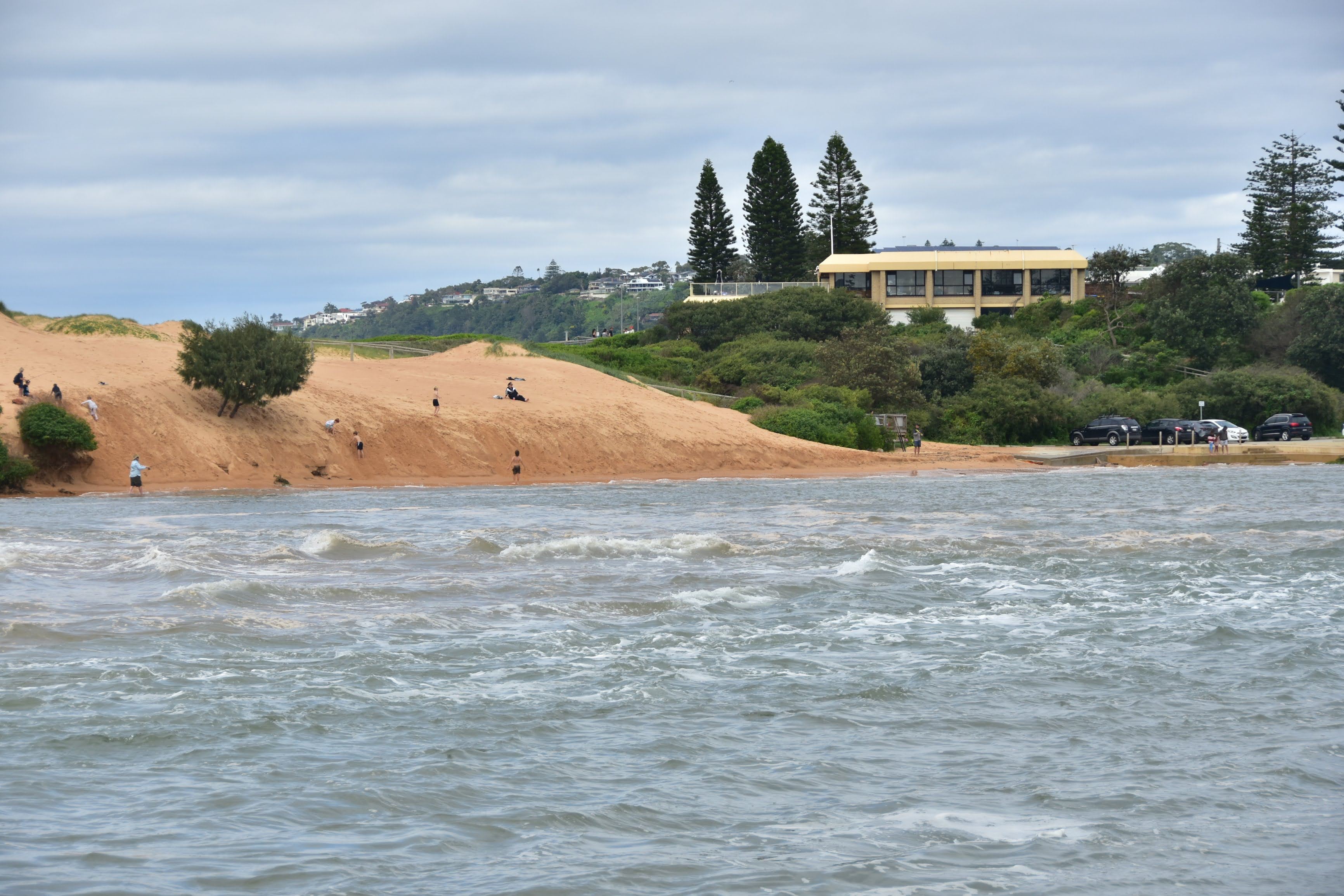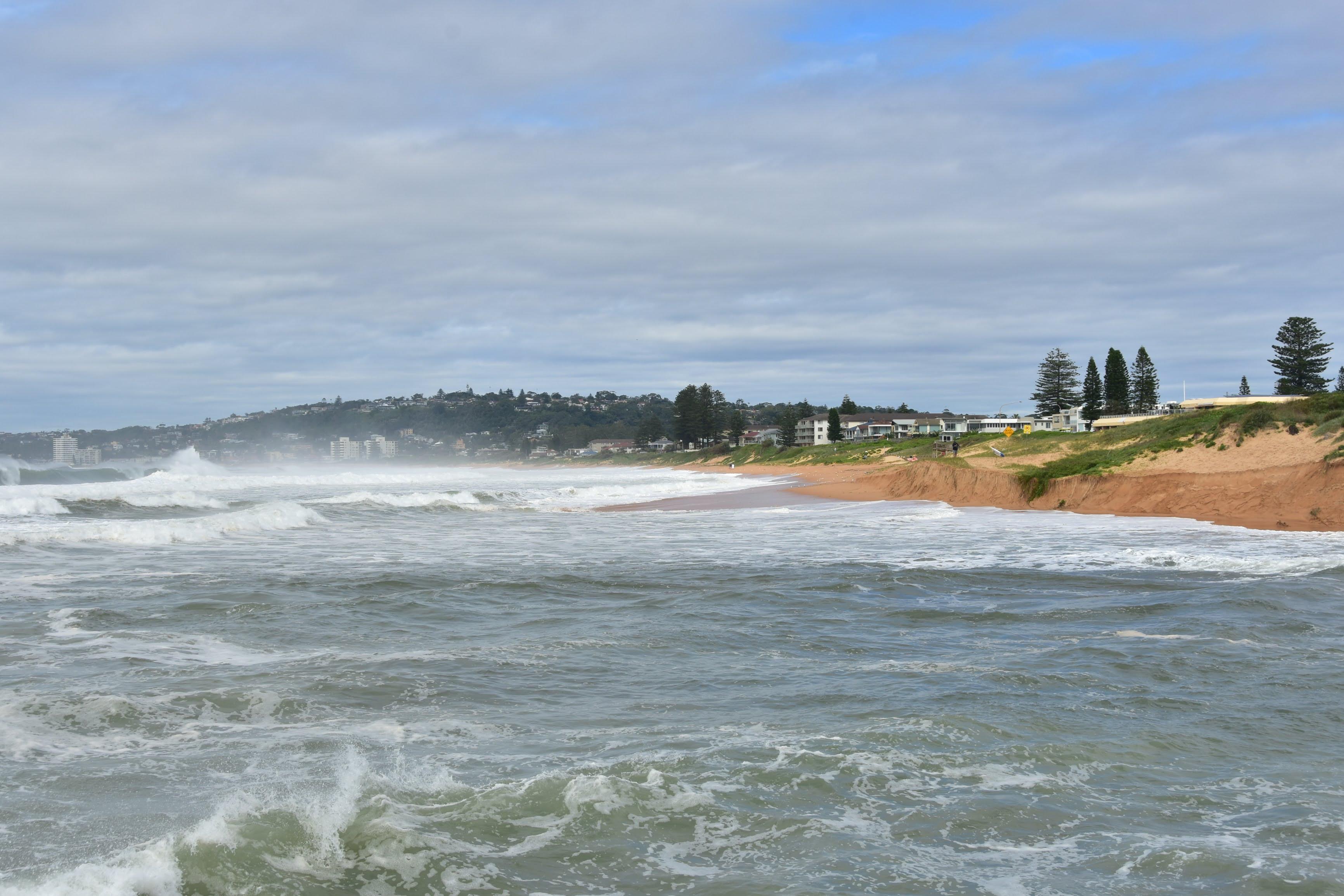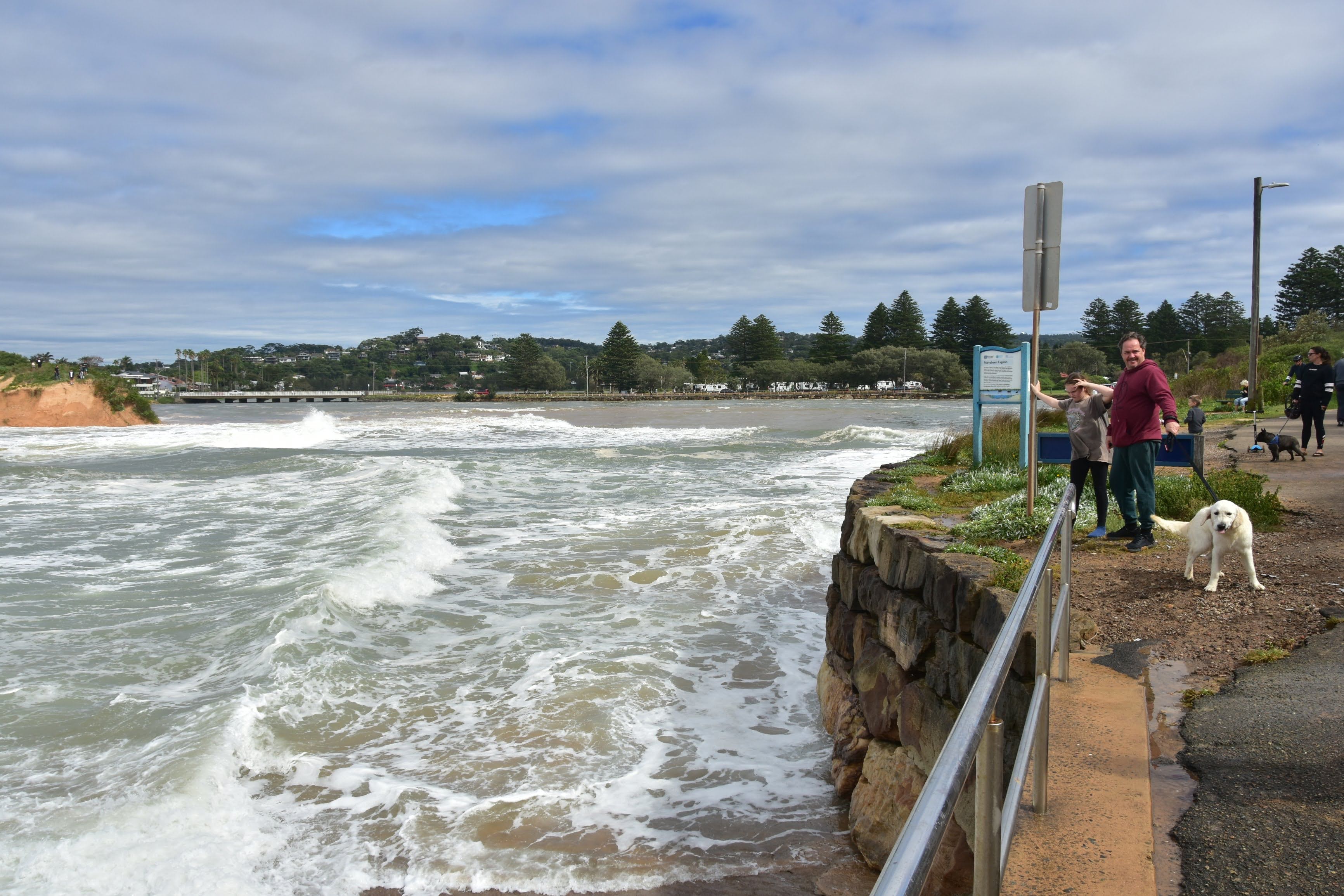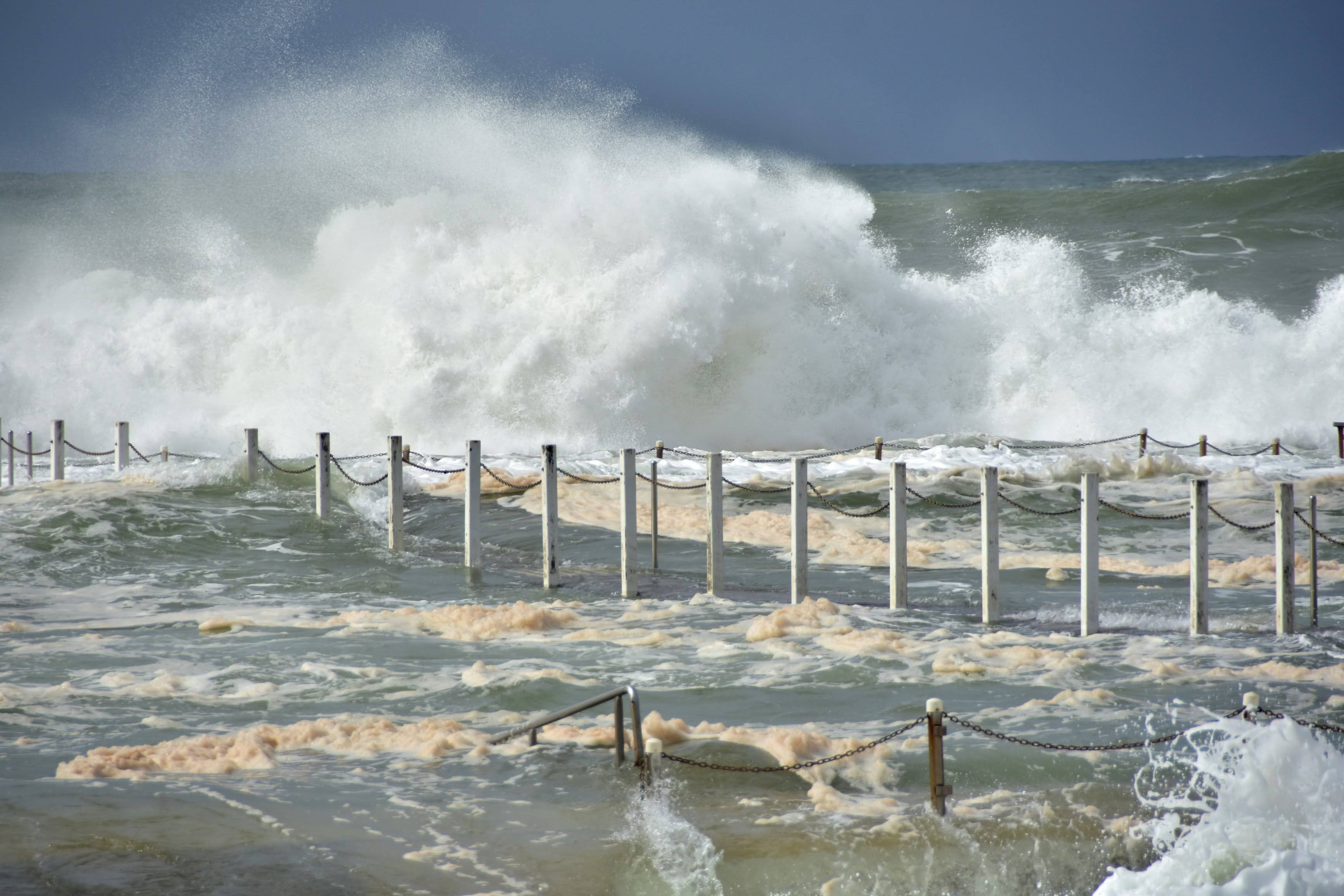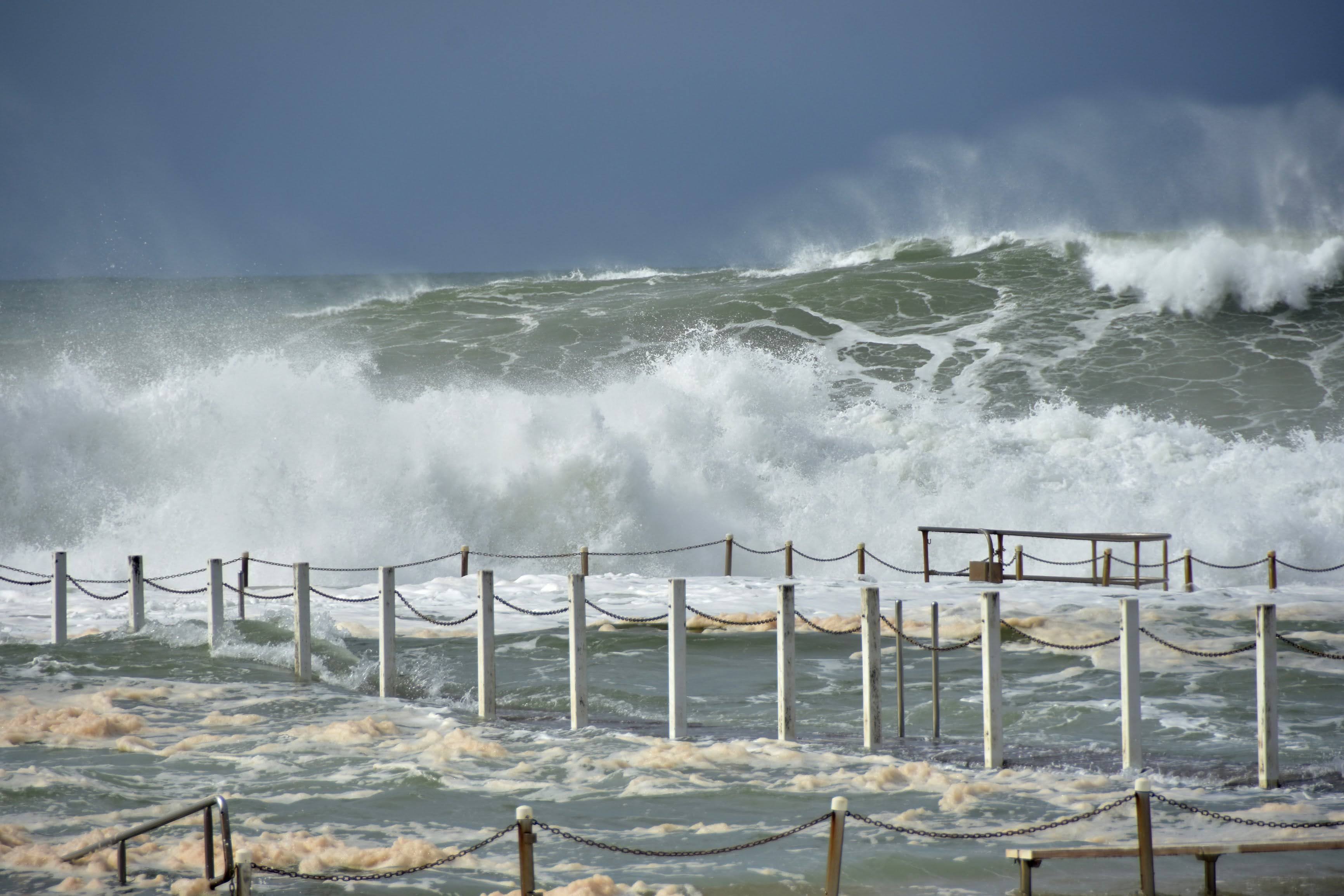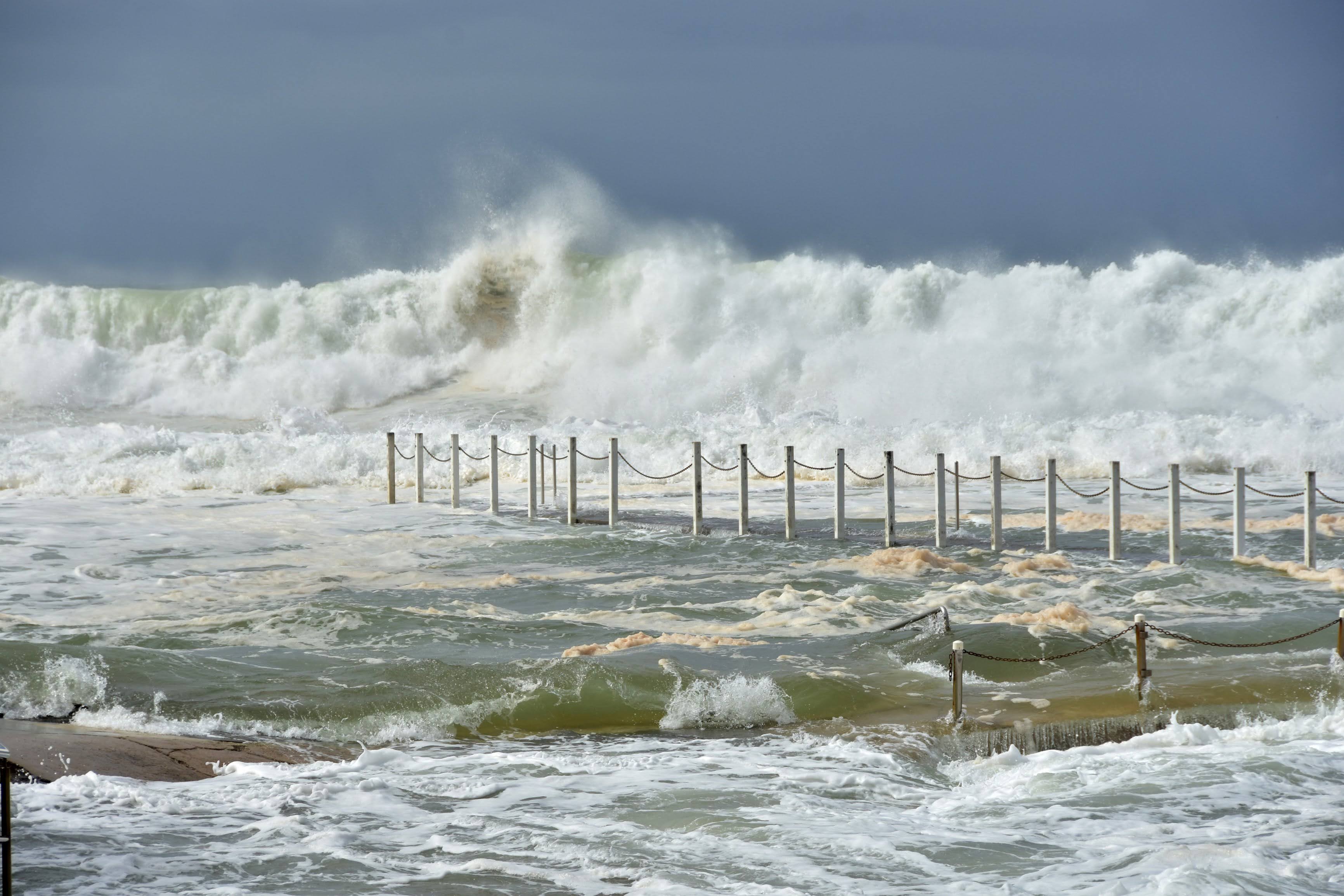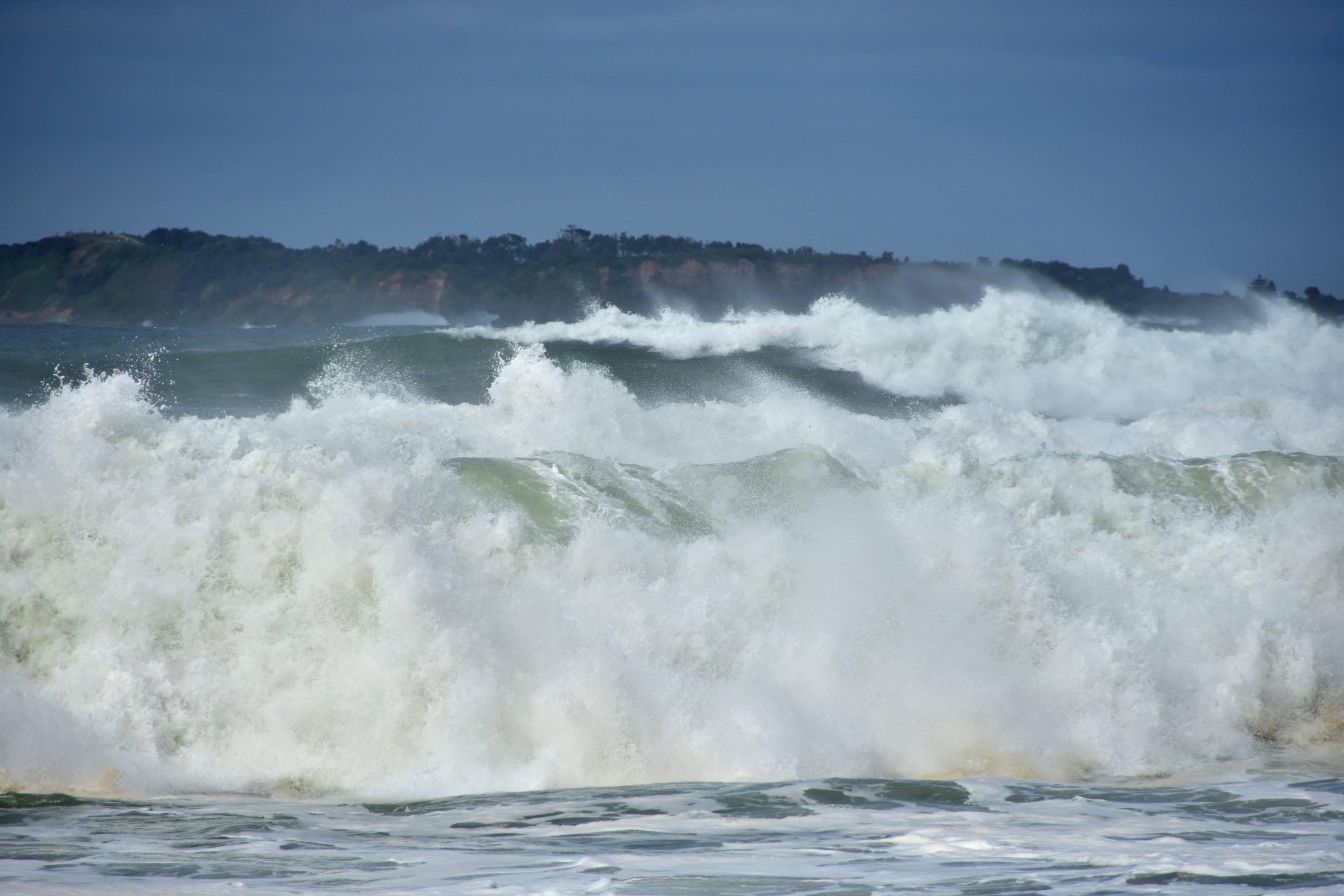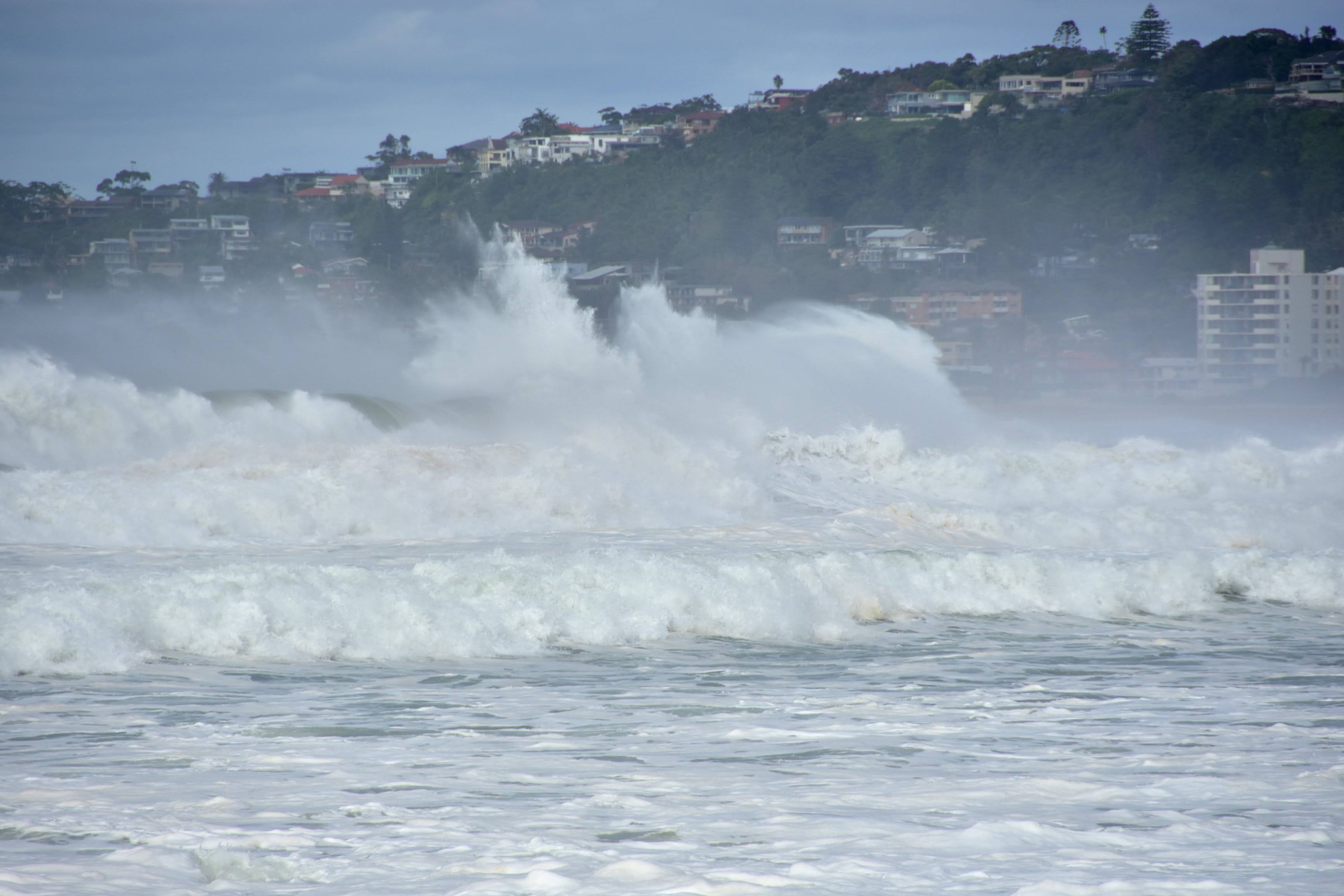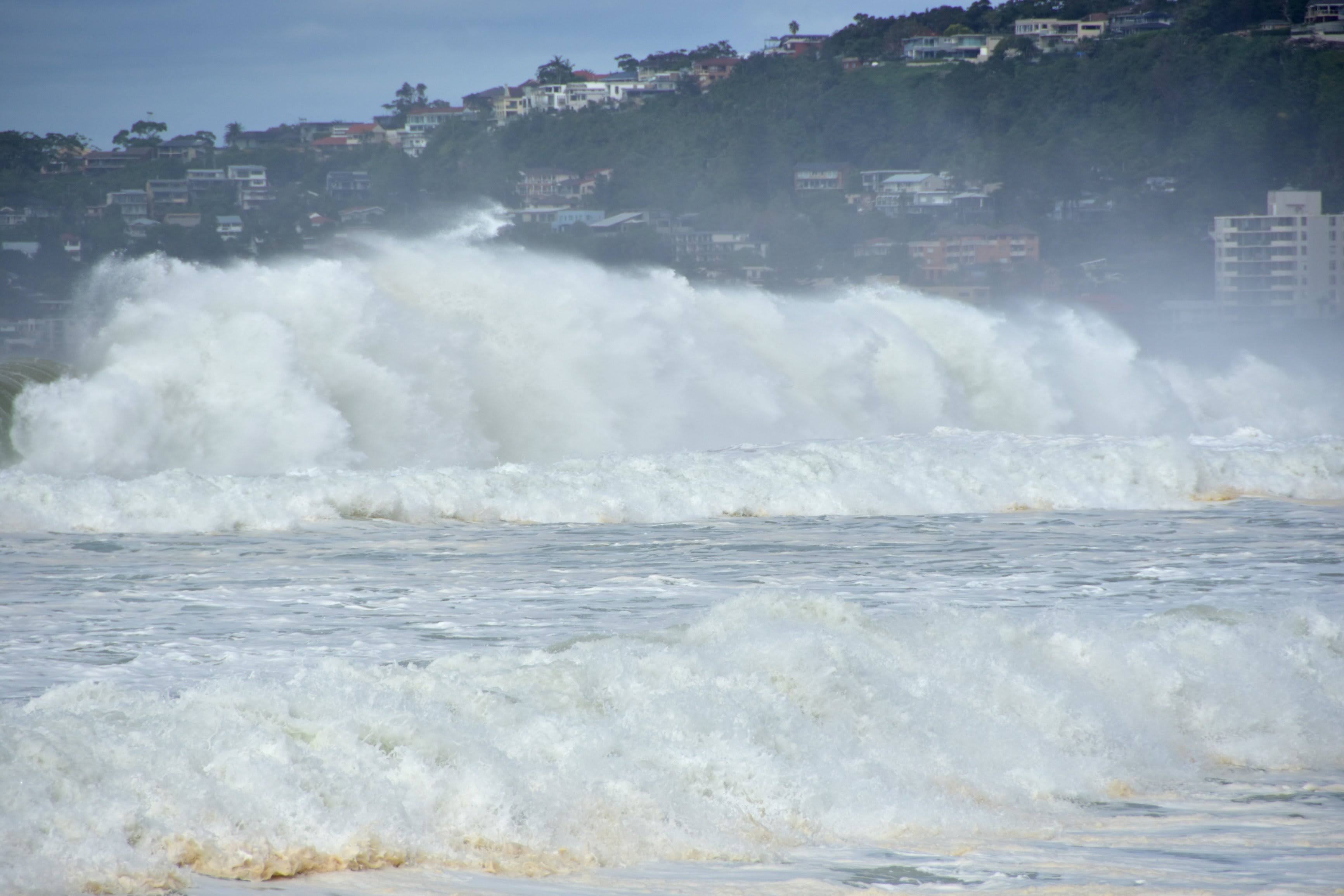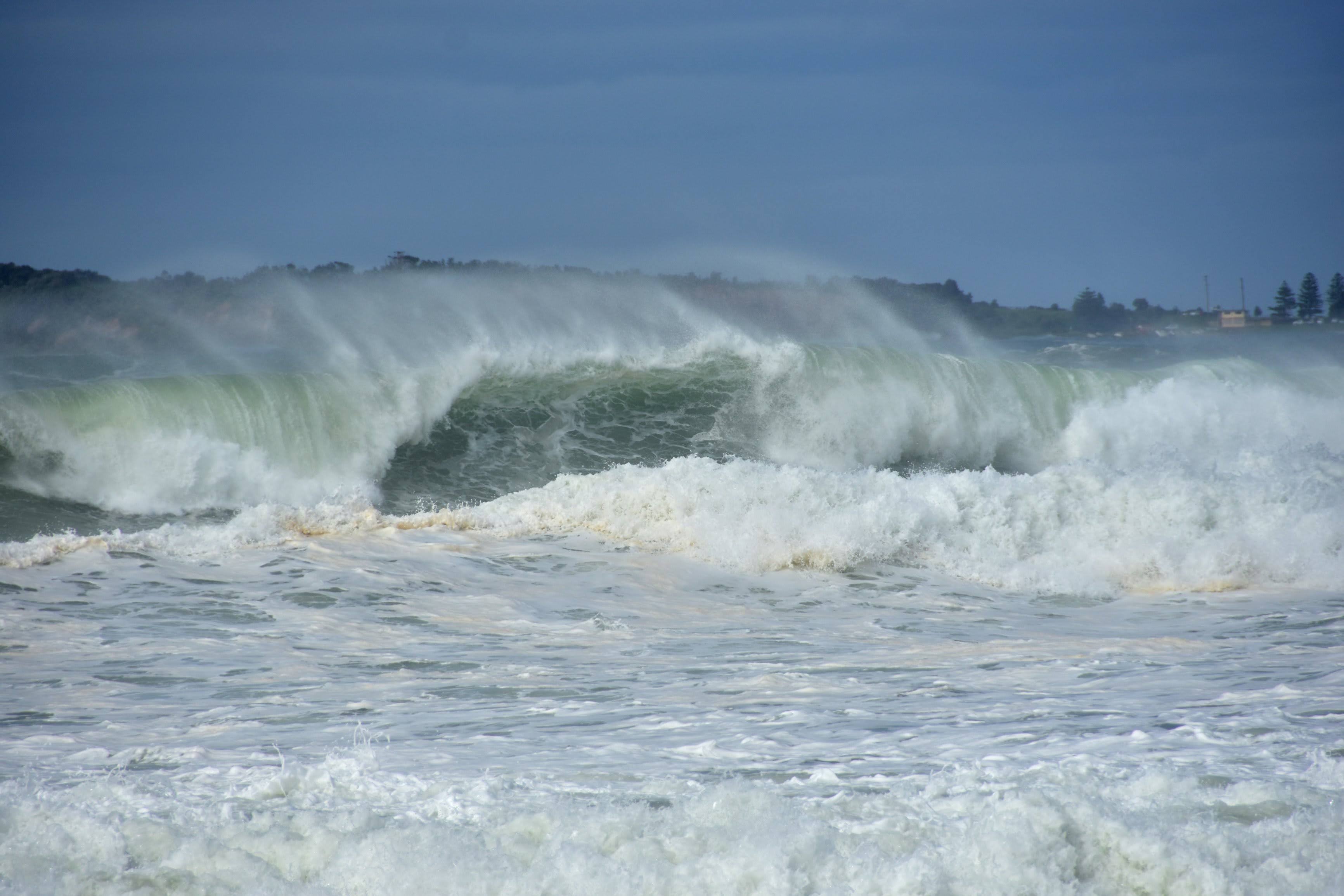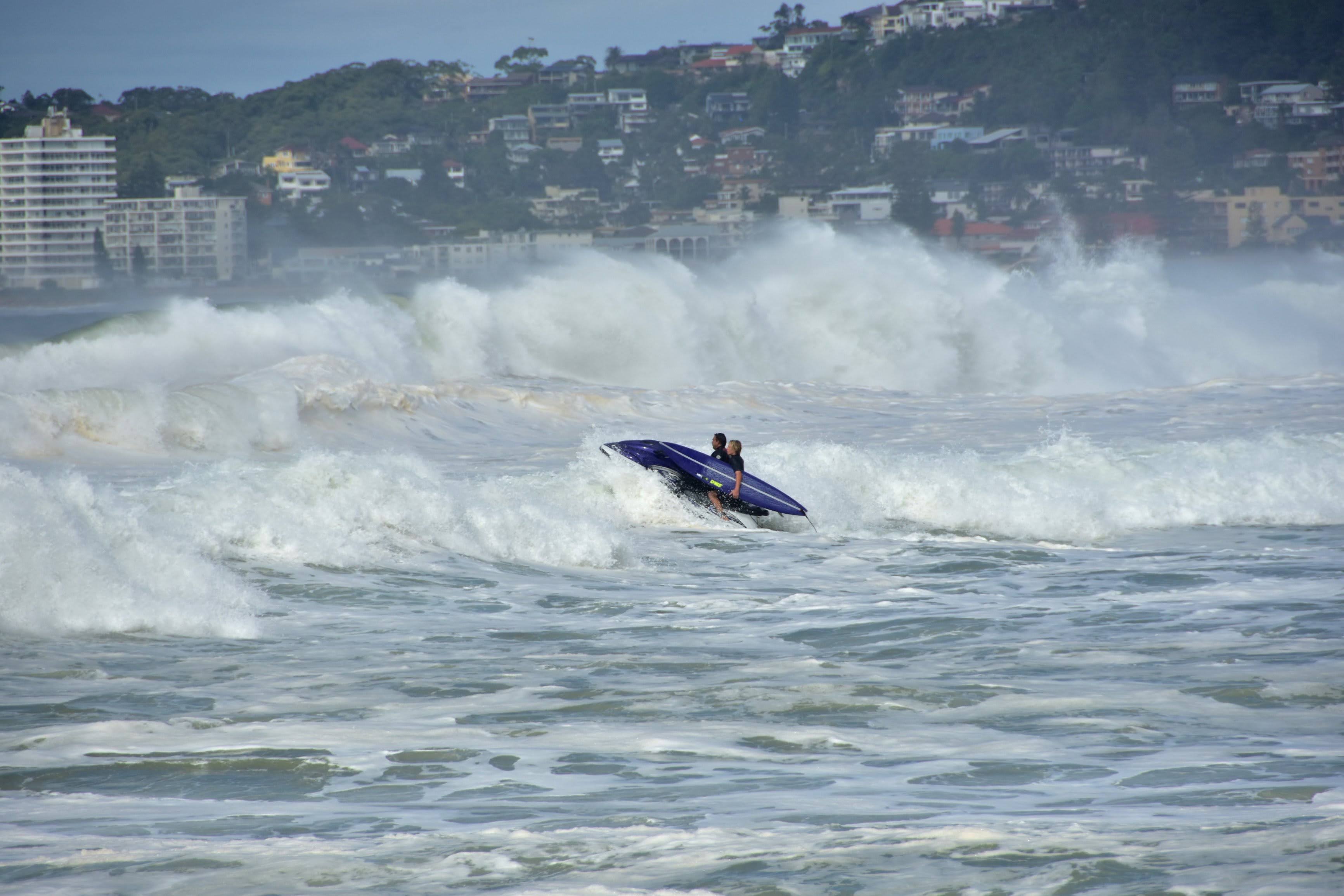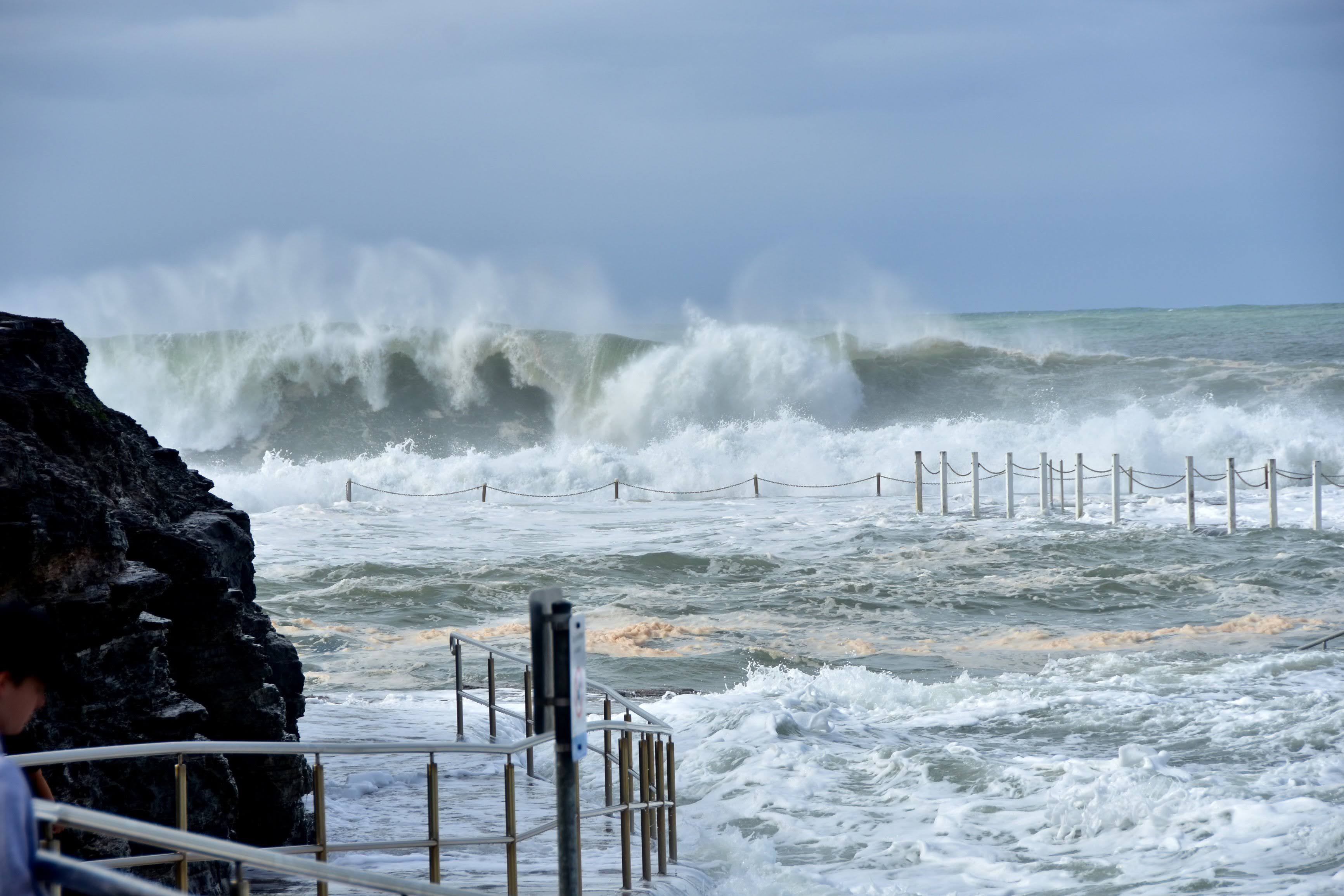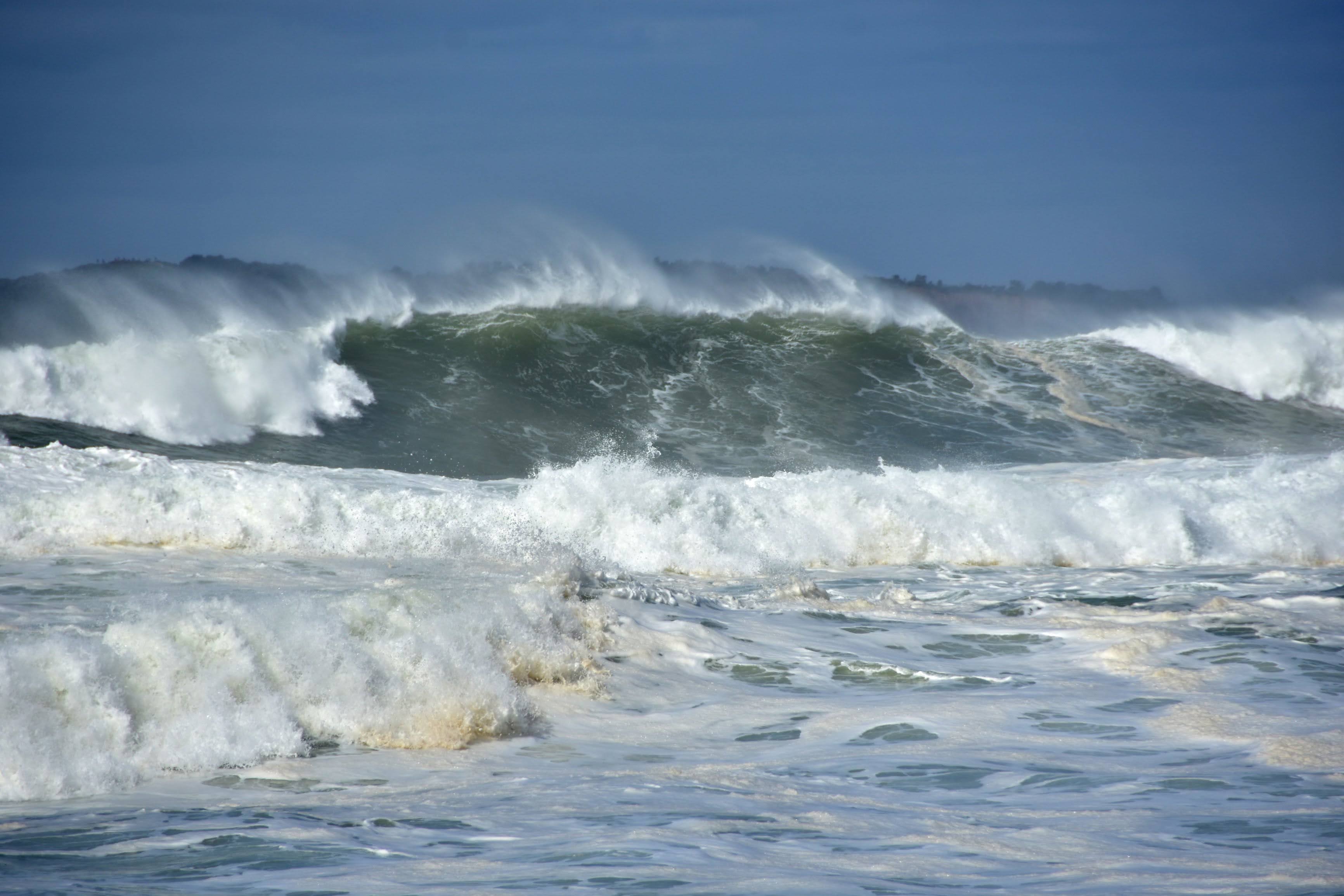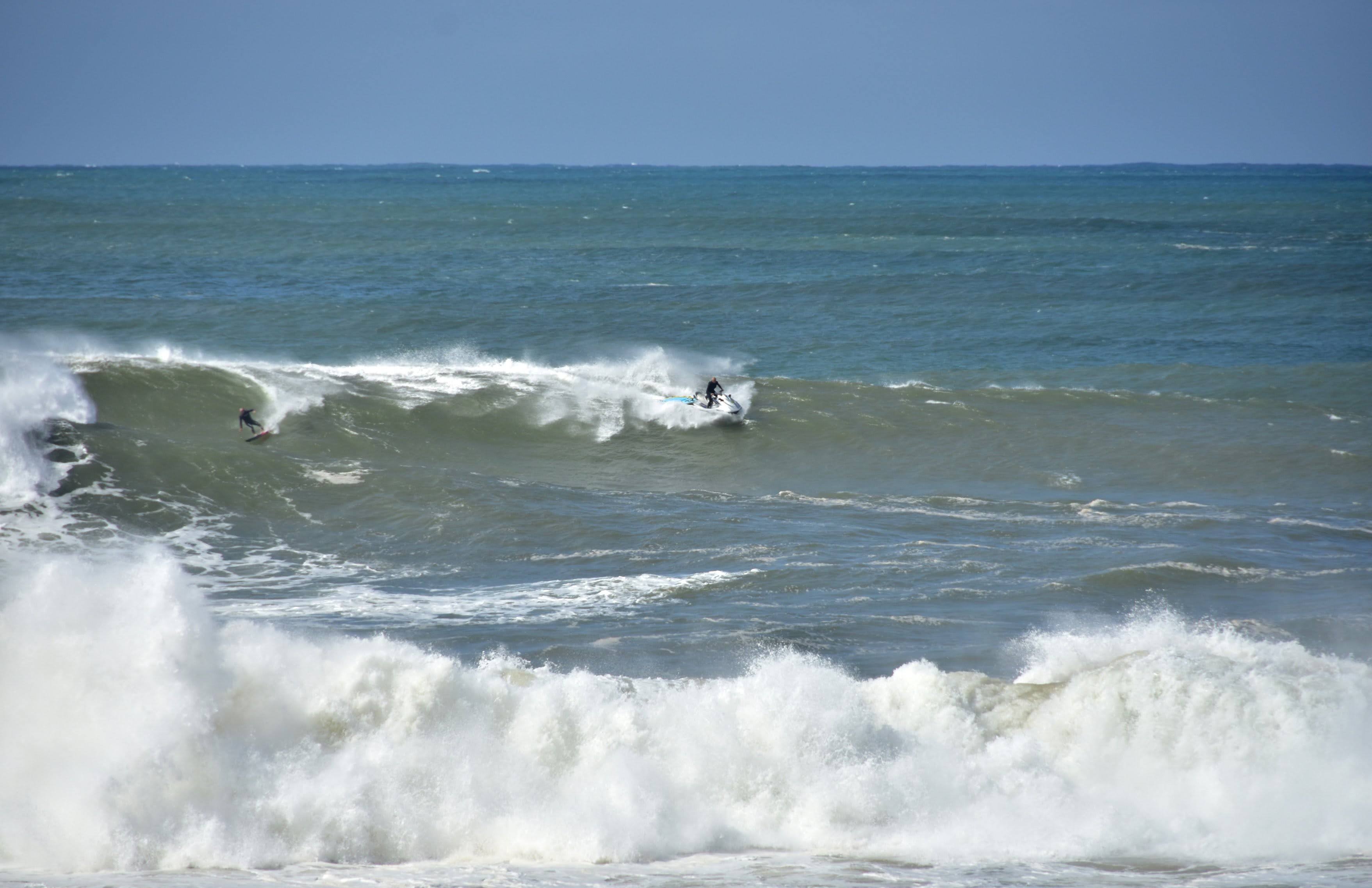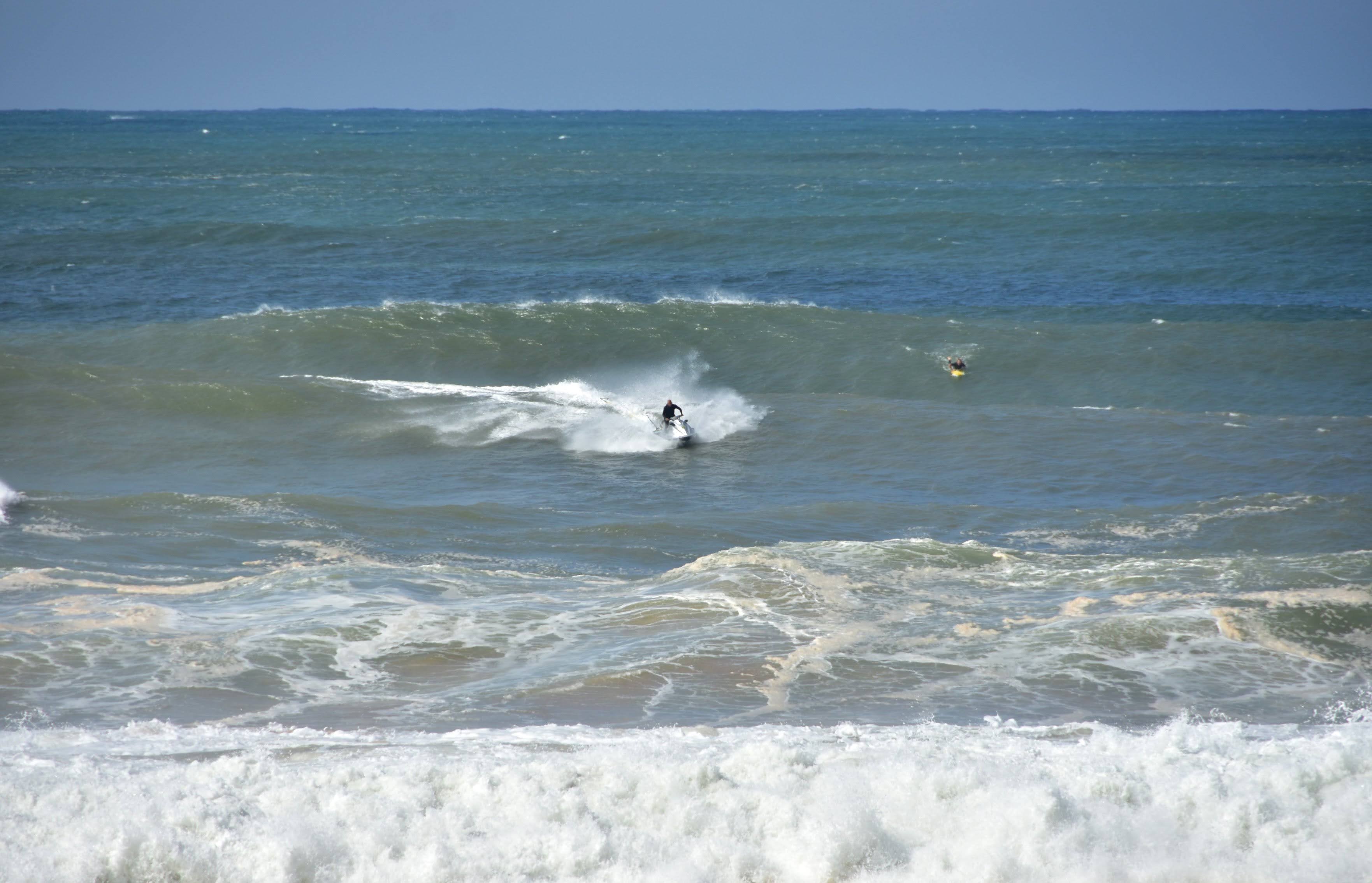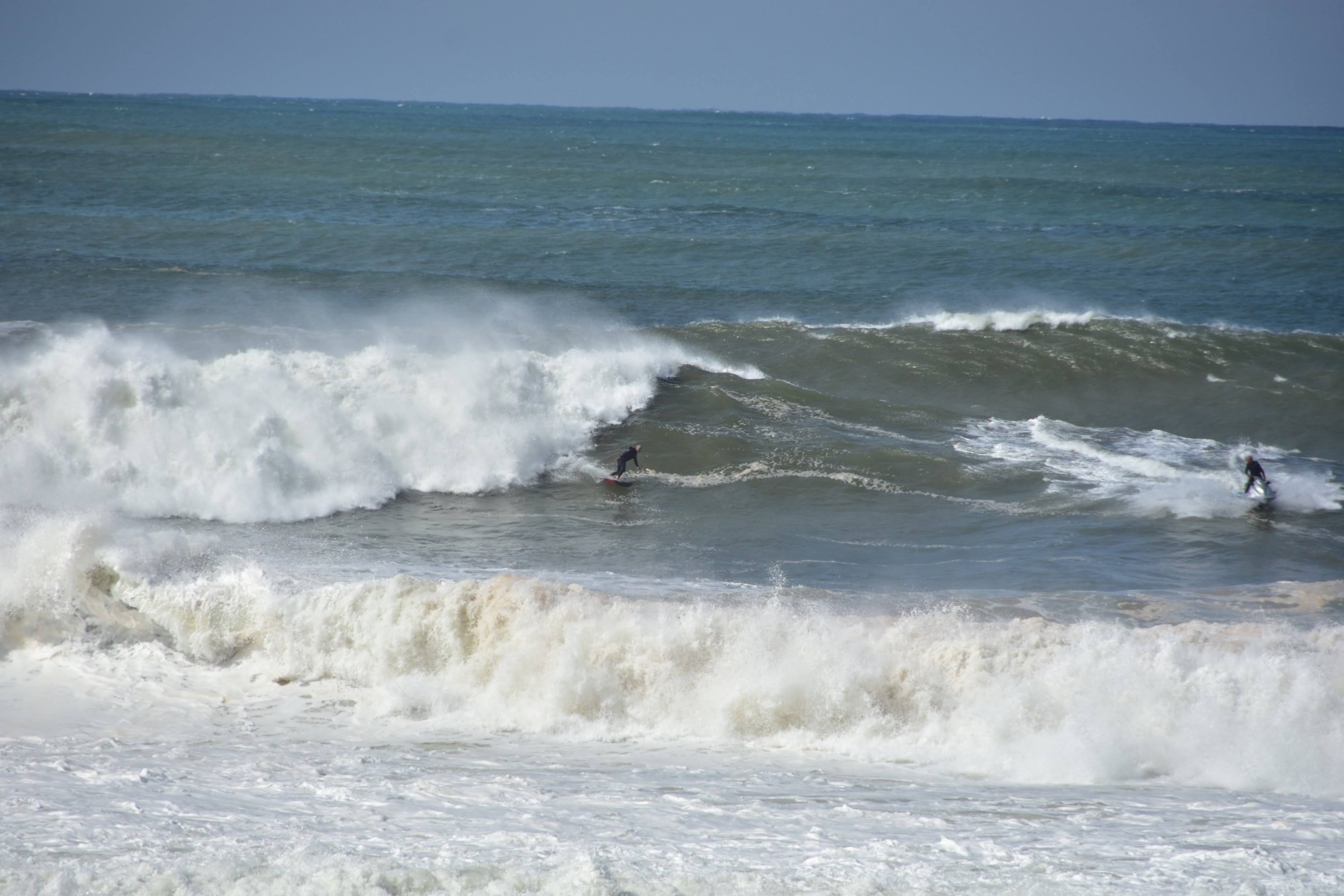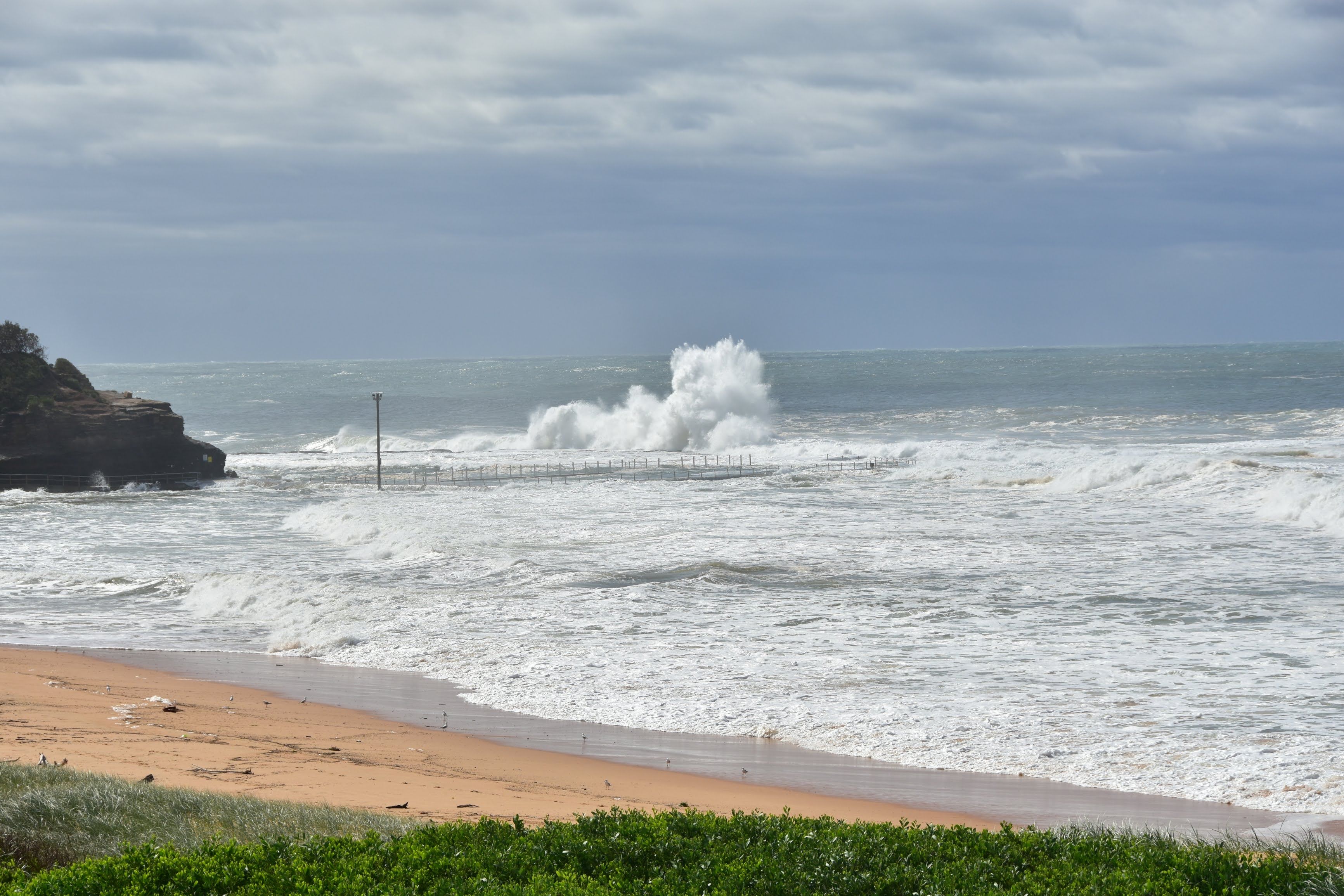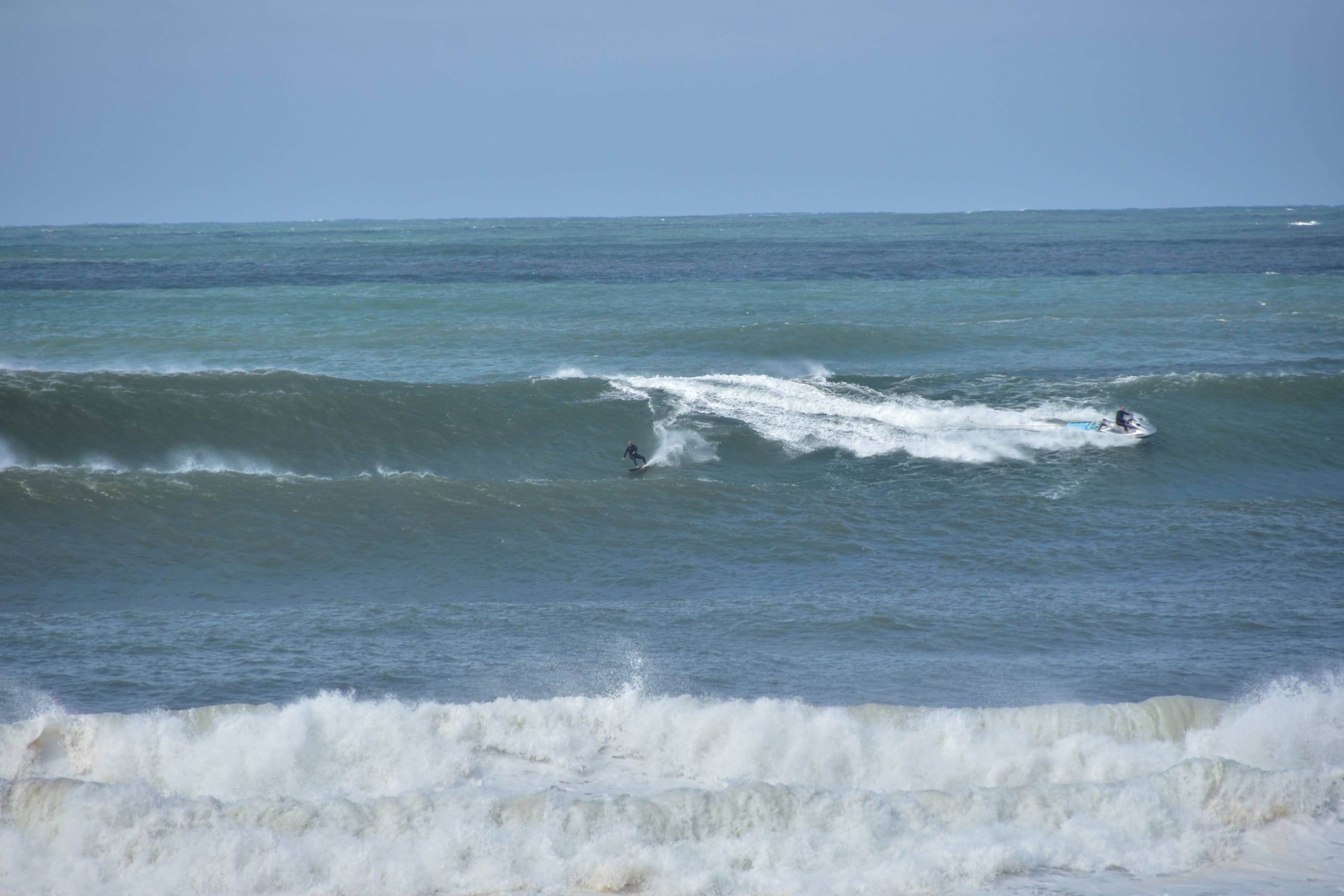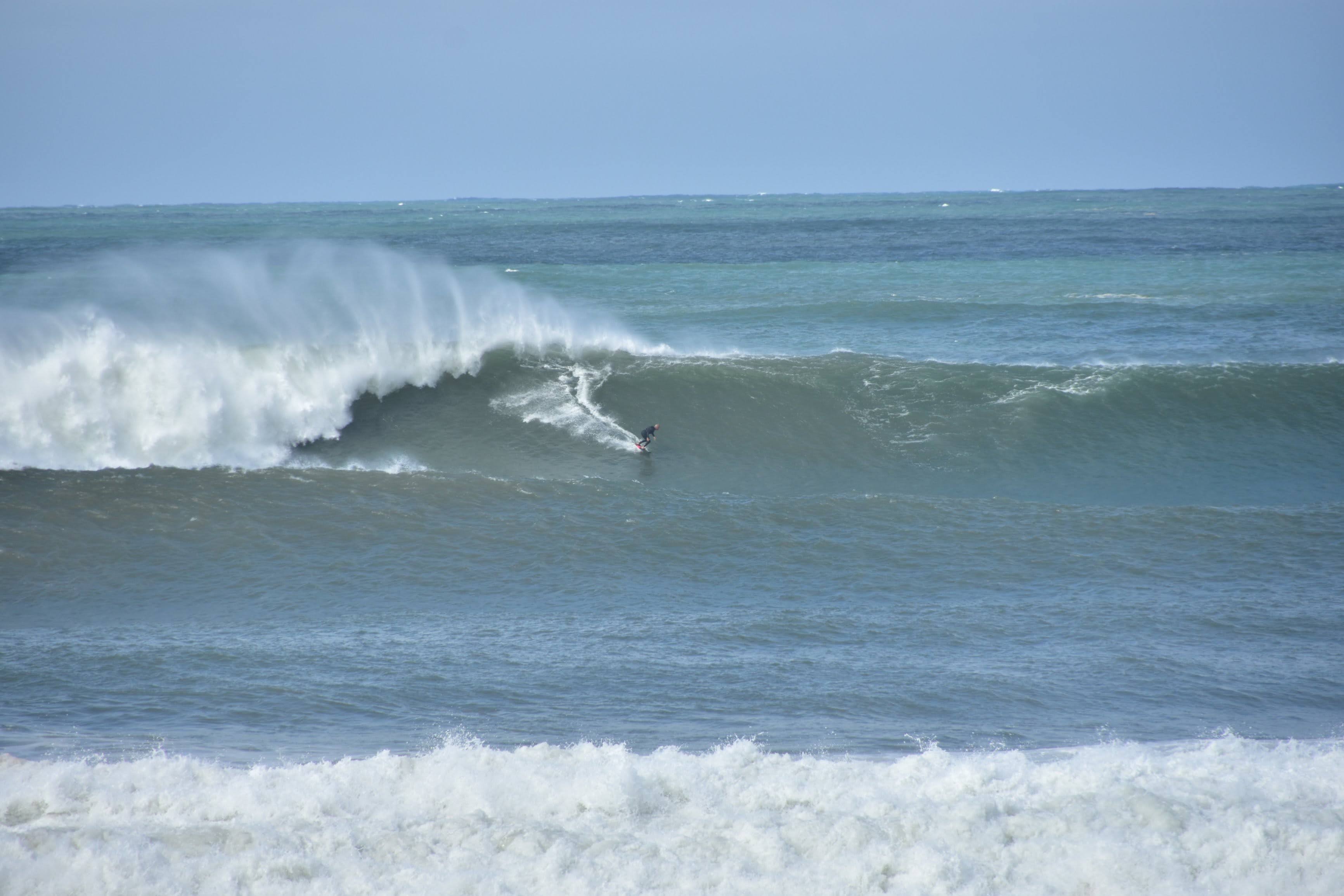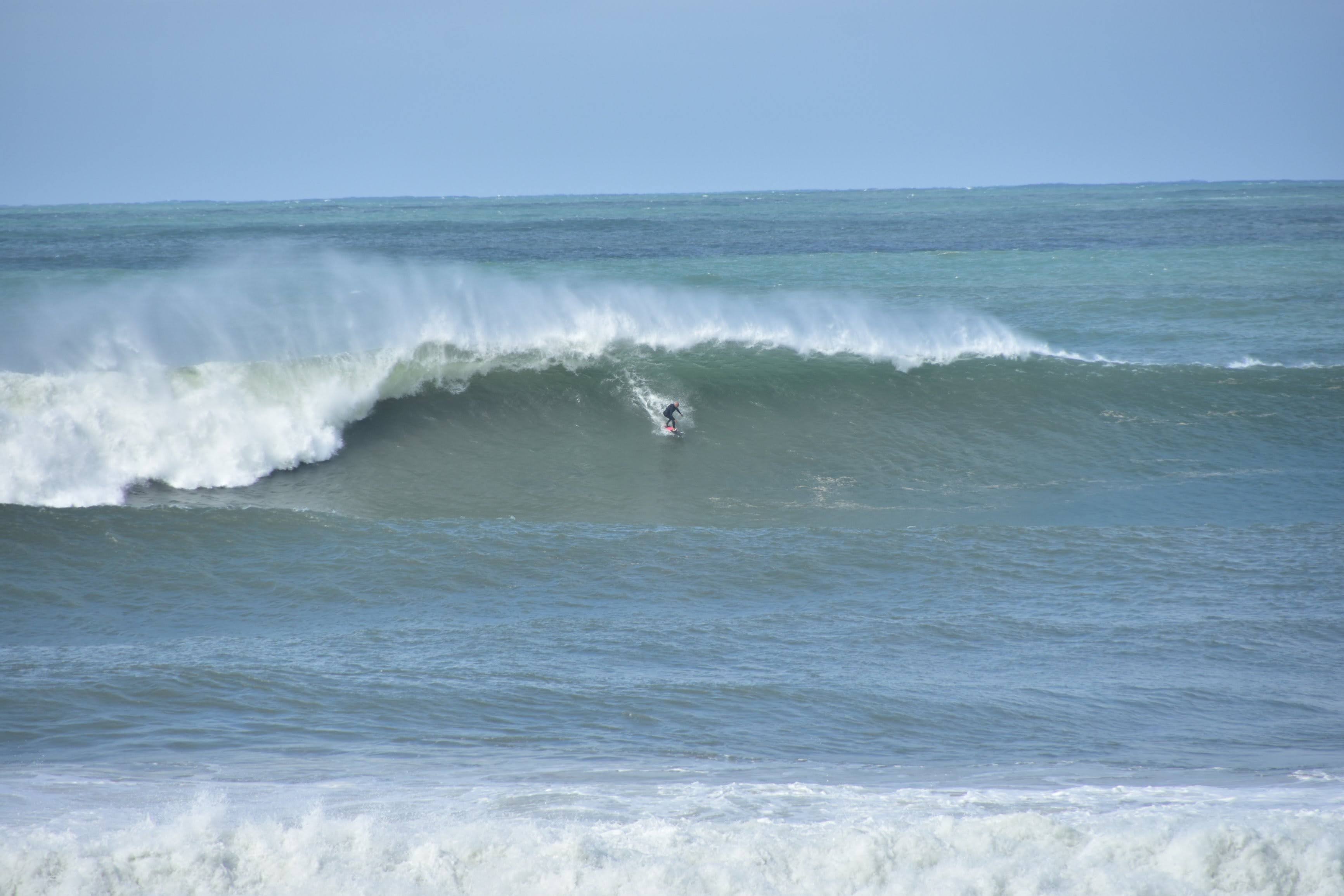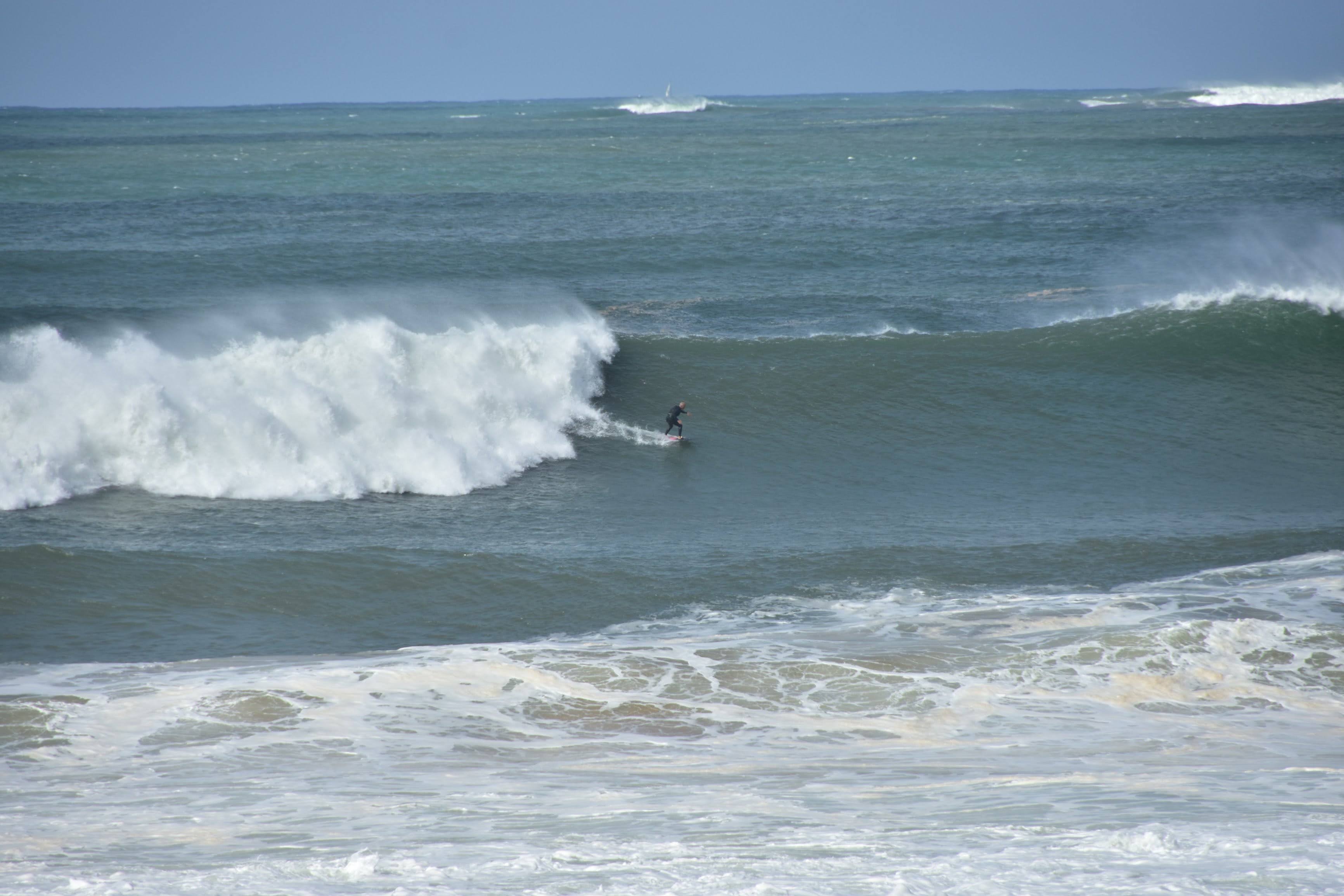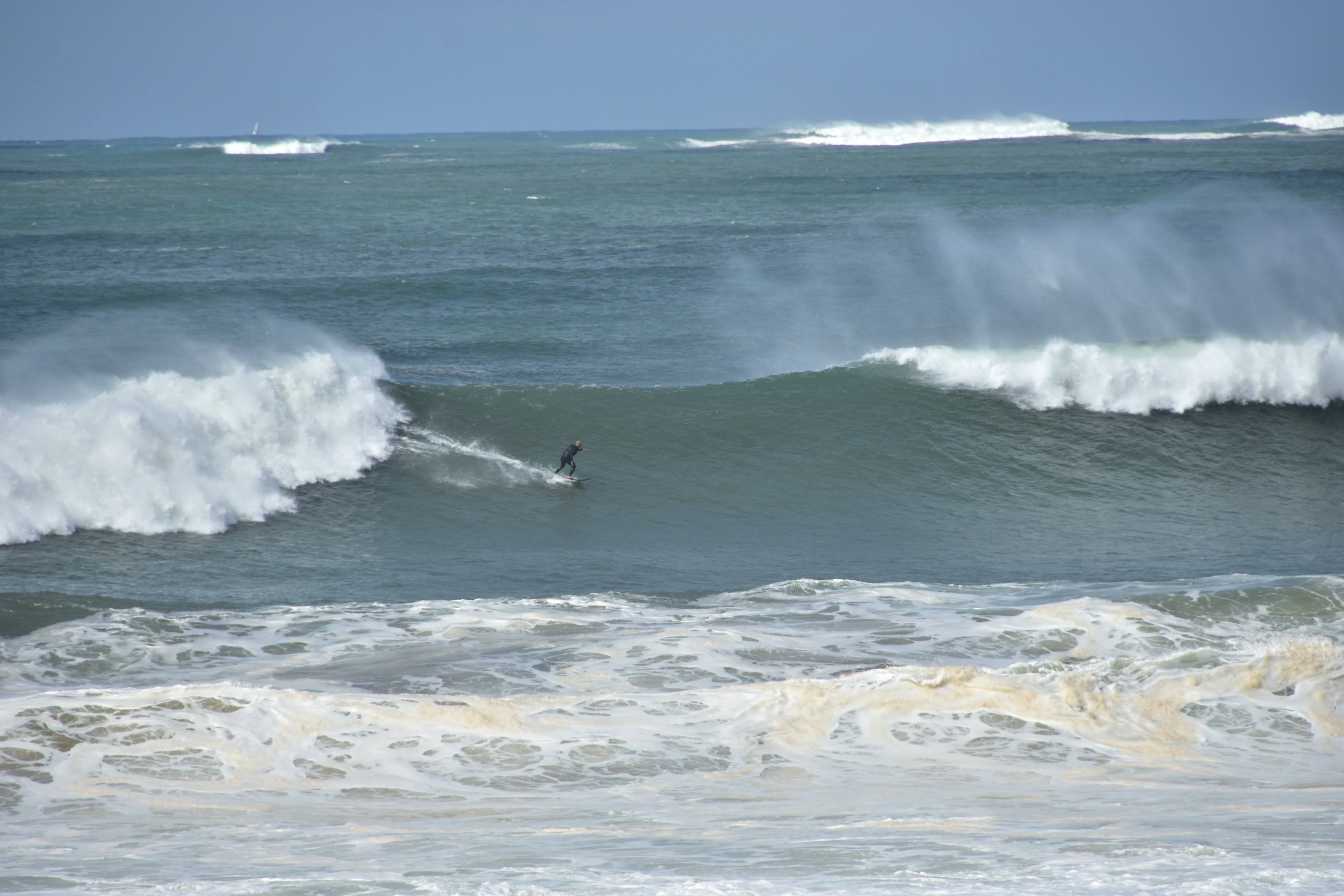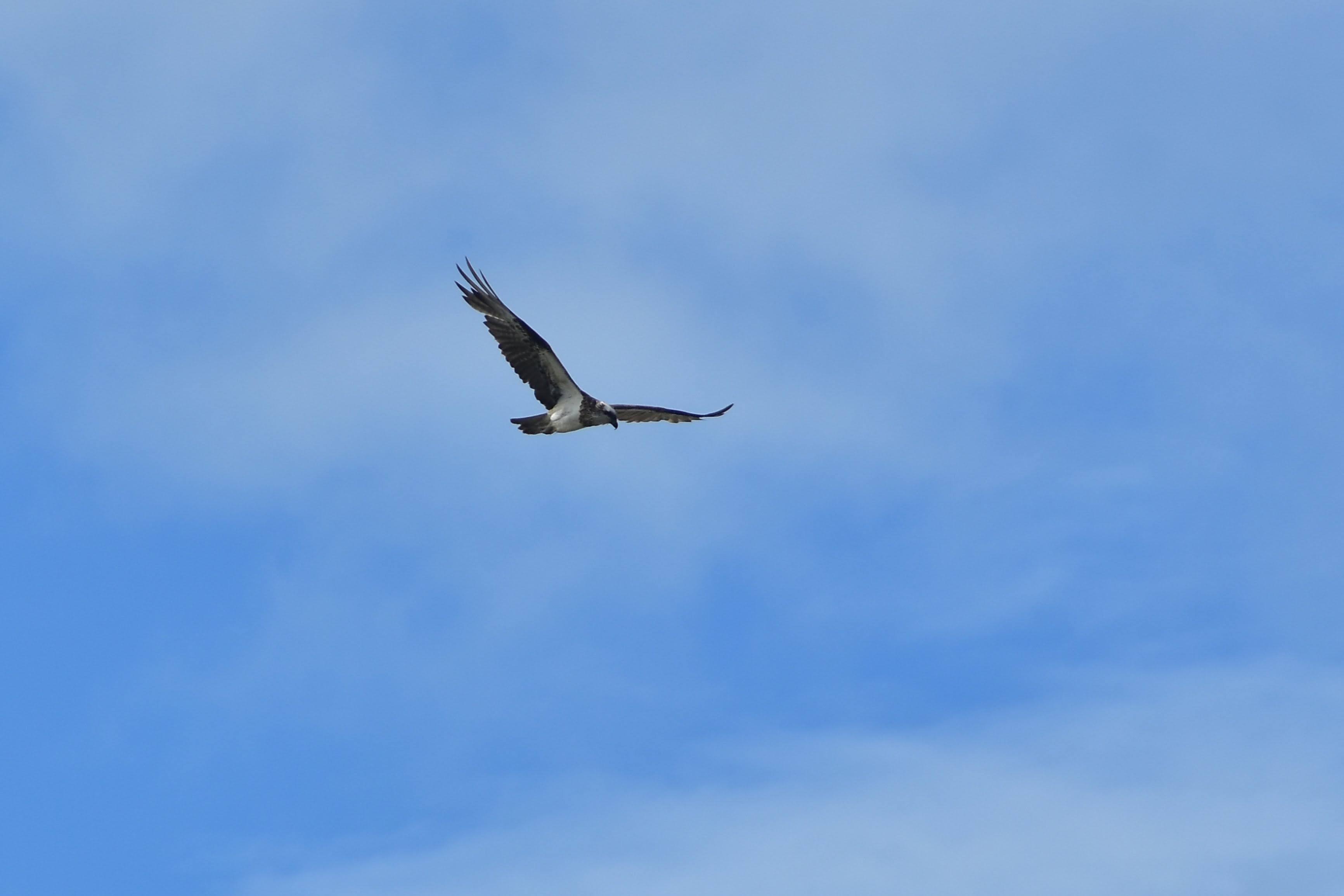 Still Soaking
Photos by Joe Mills, March 28-30, 2022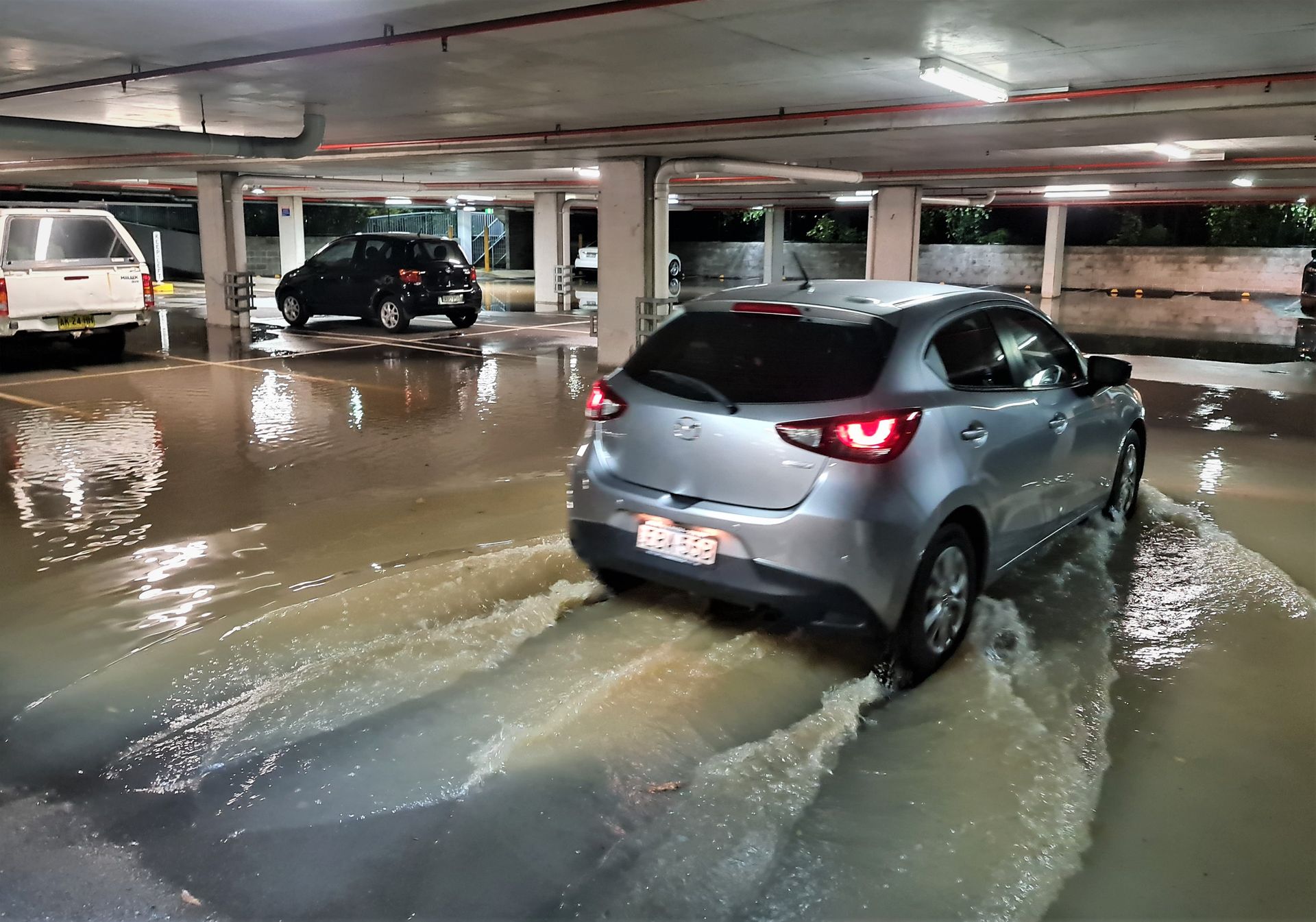 Flooded carpark at Pittwater RSL Club carpark, March 28, 2022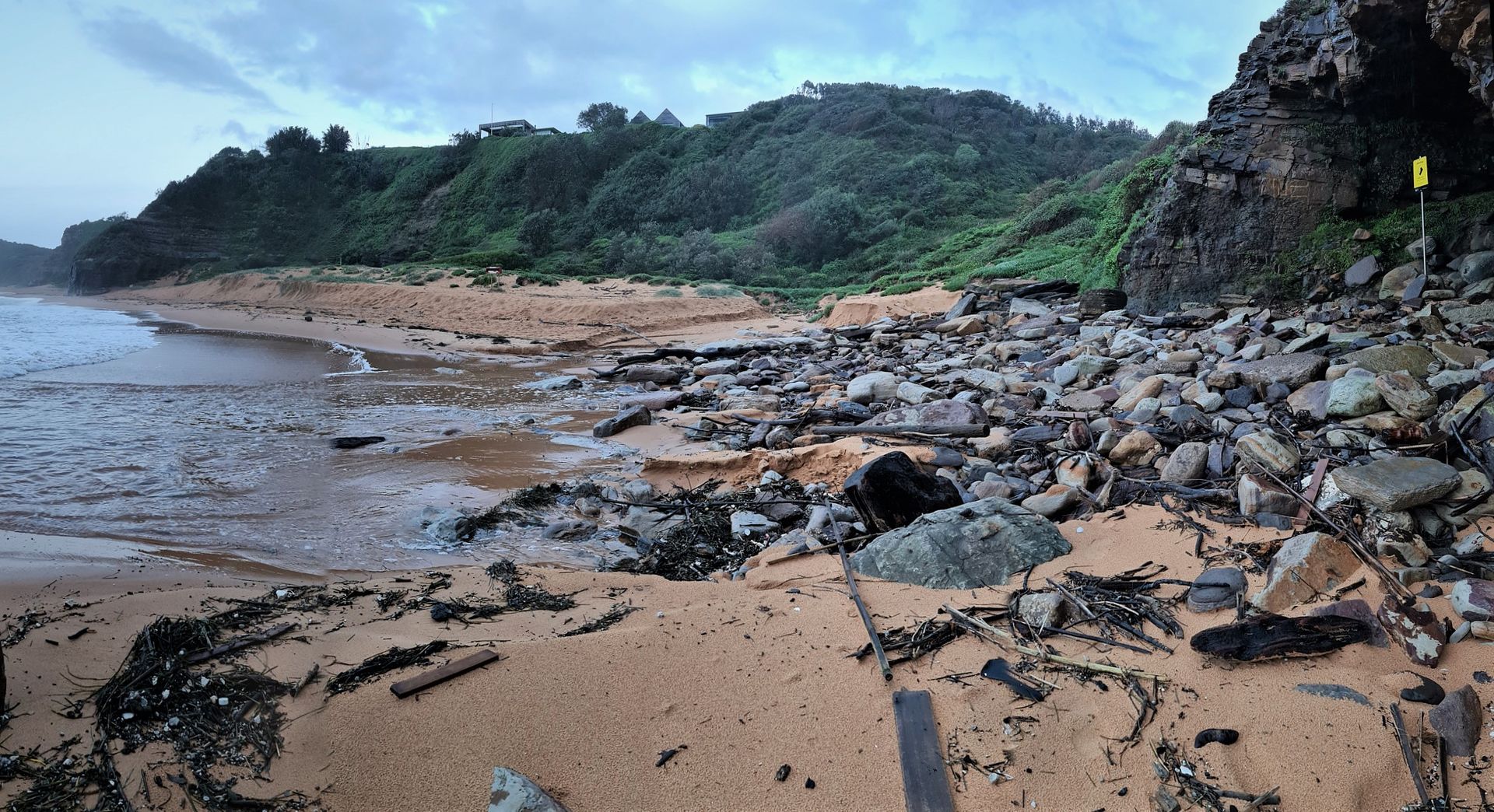 Erosion by high tide and rain runoff at northern end of Turimetta Beach, March 30, 2022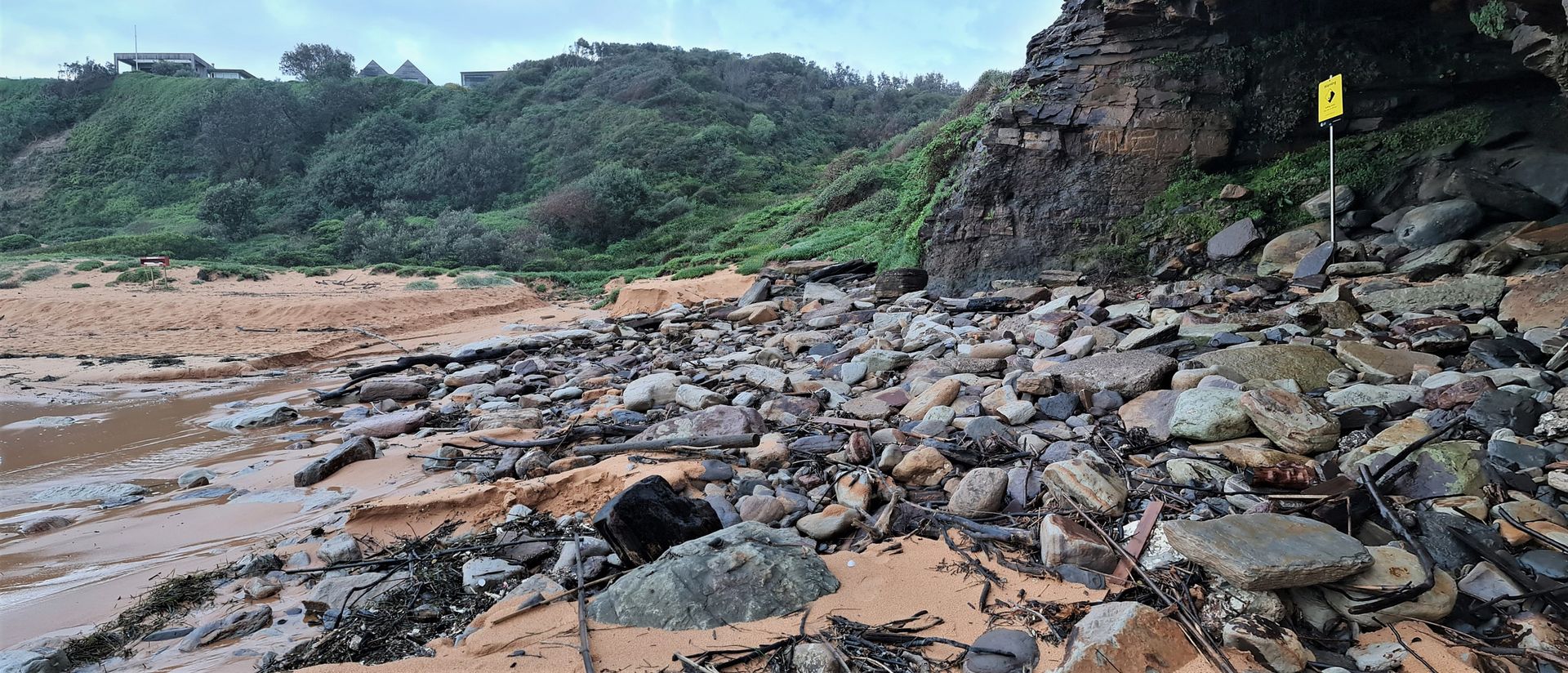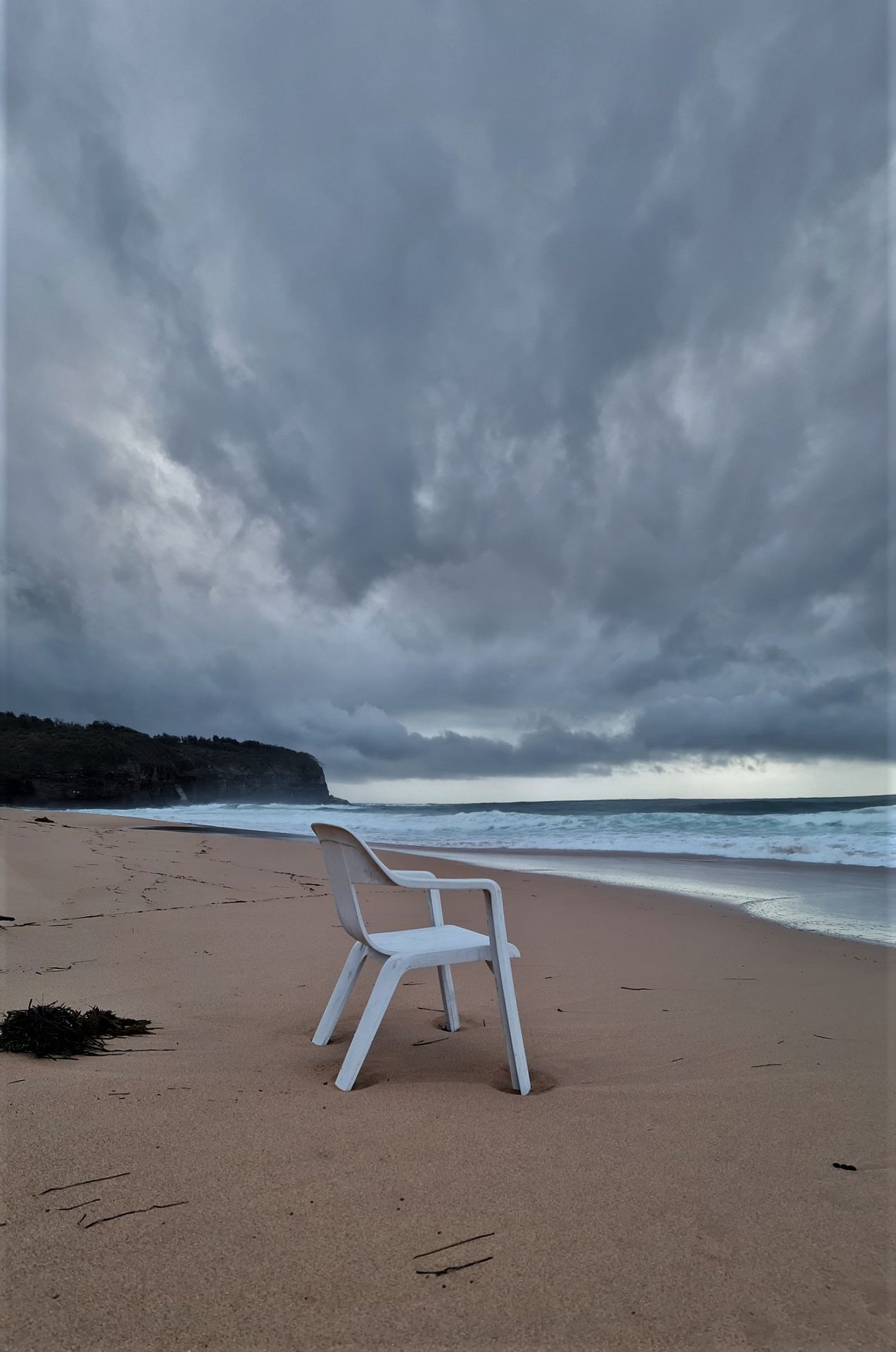 Warriewood Wetlands: March 9, 2022
Photos by Joe Mills and Kevin Murray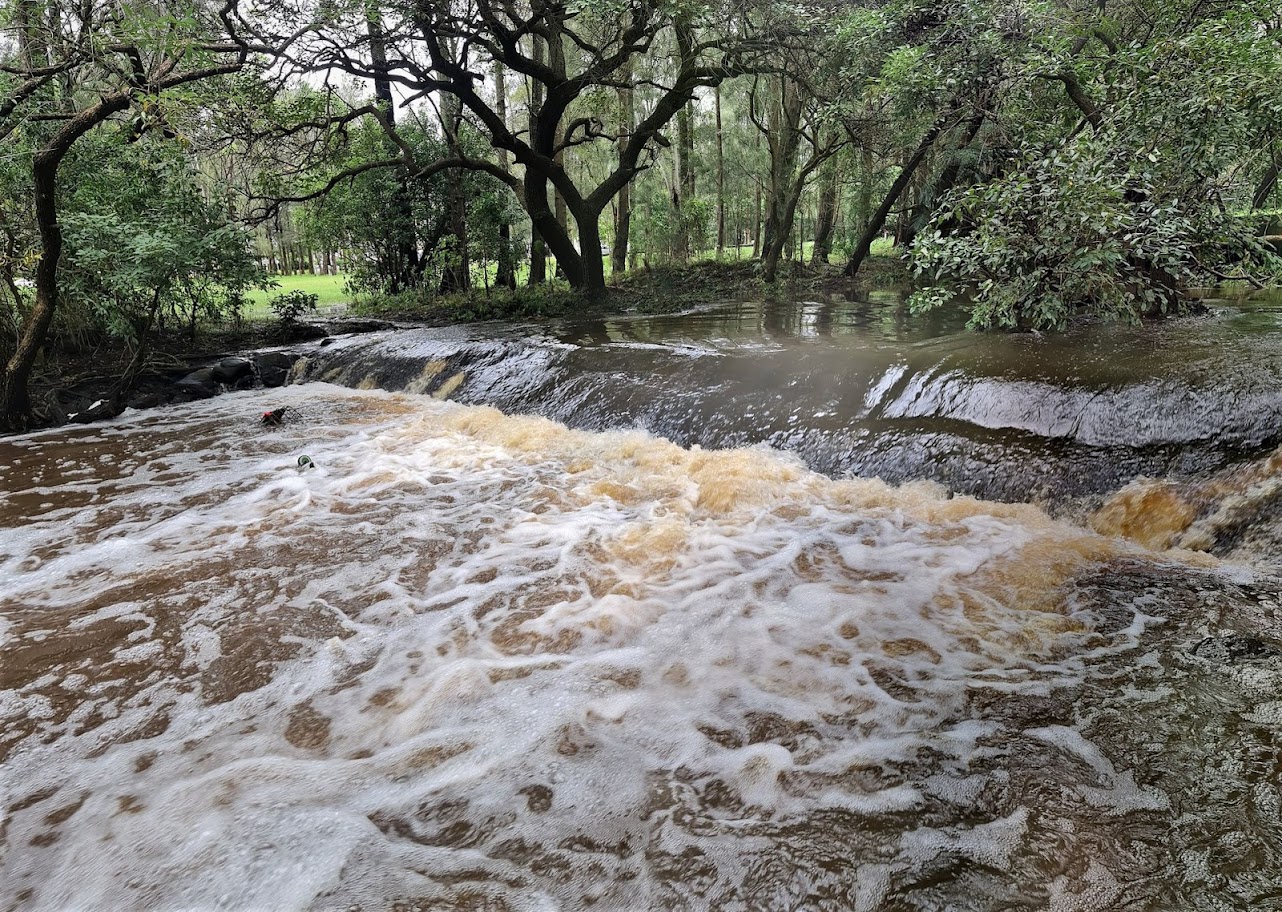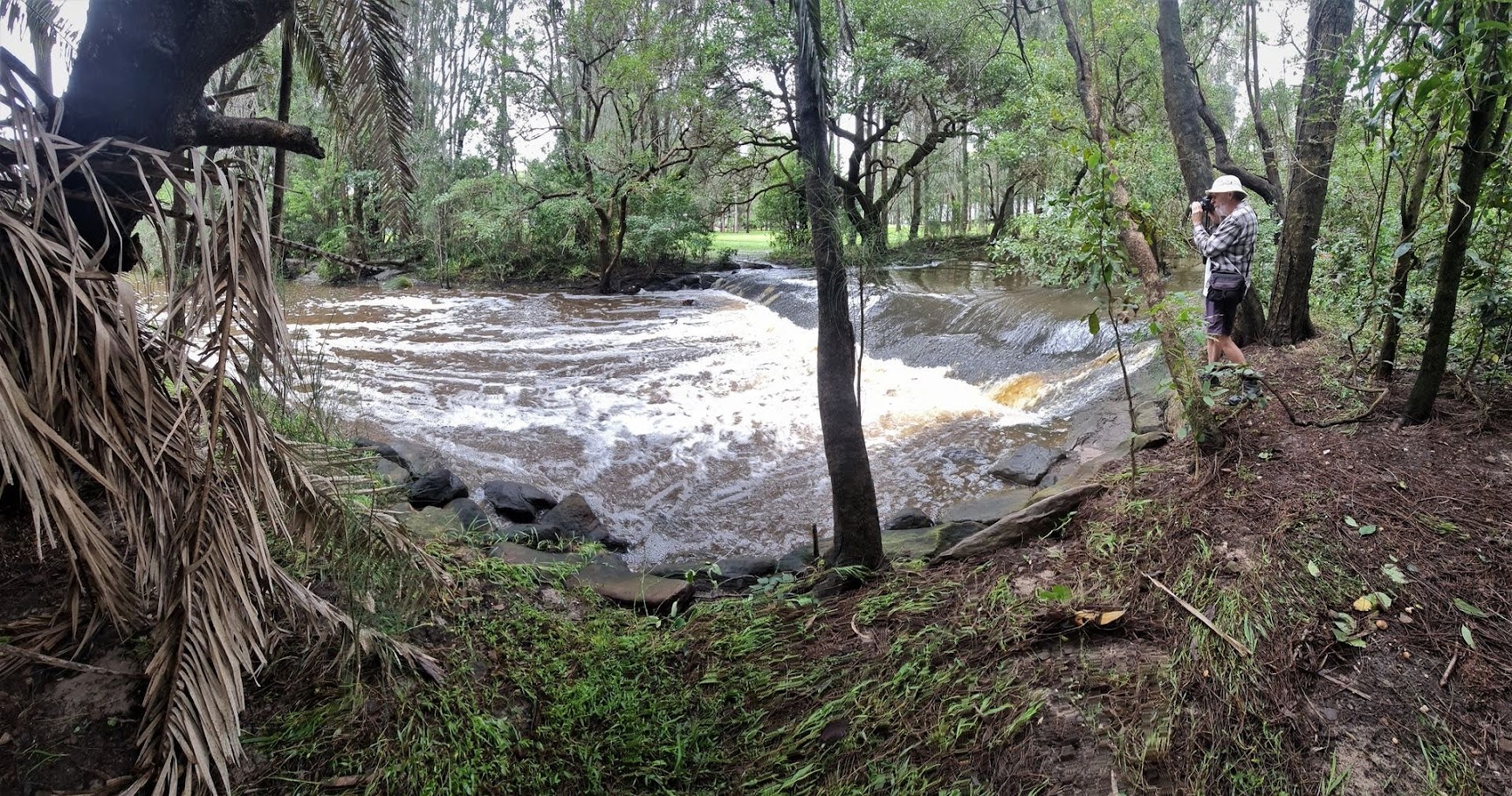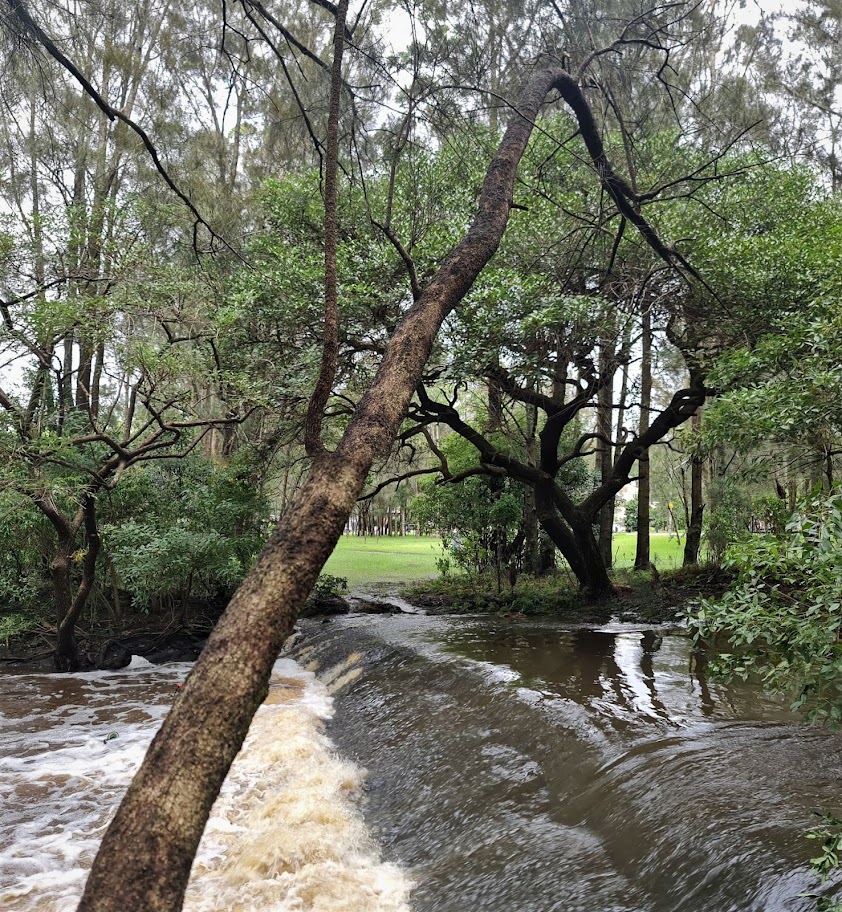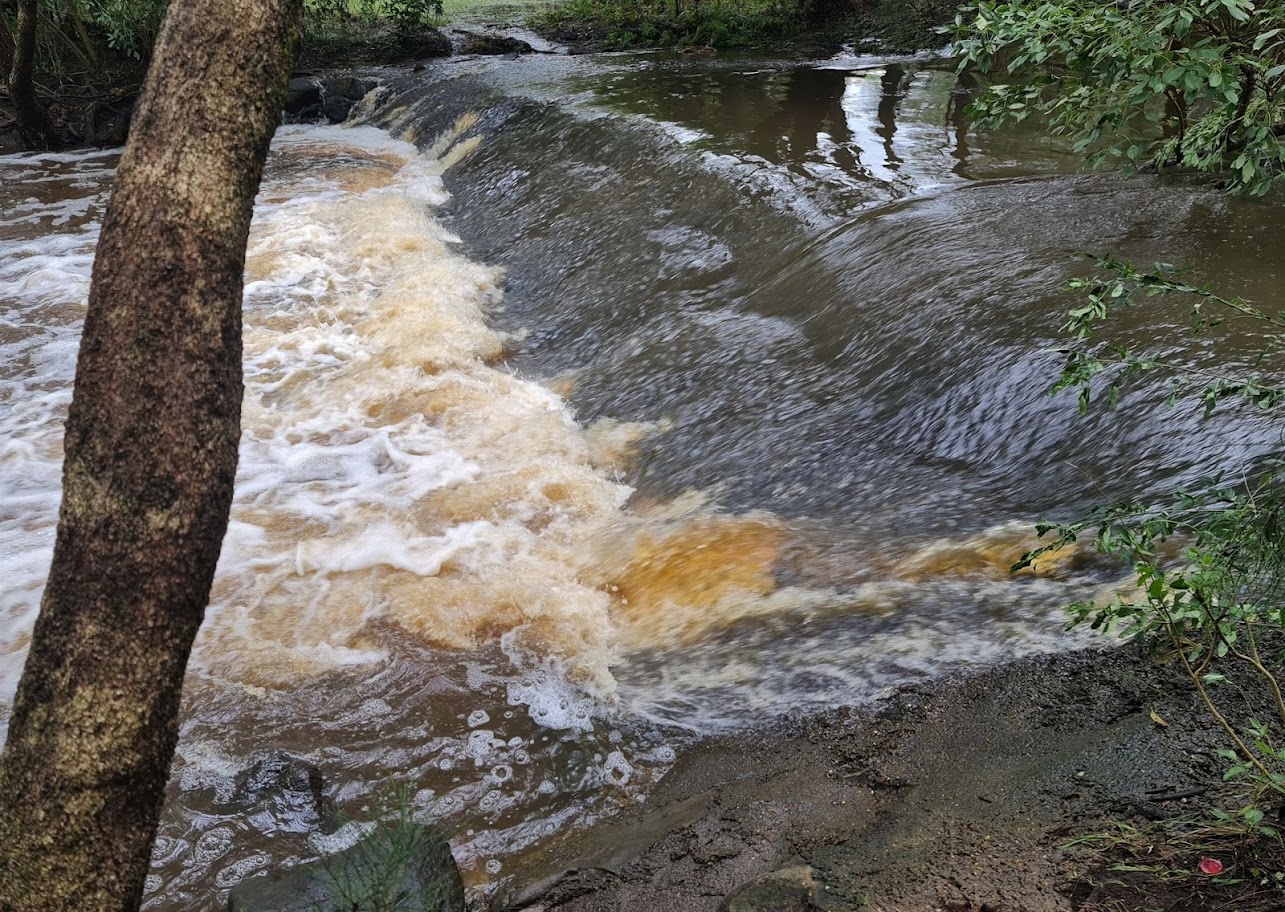 Above photos: Joe Mills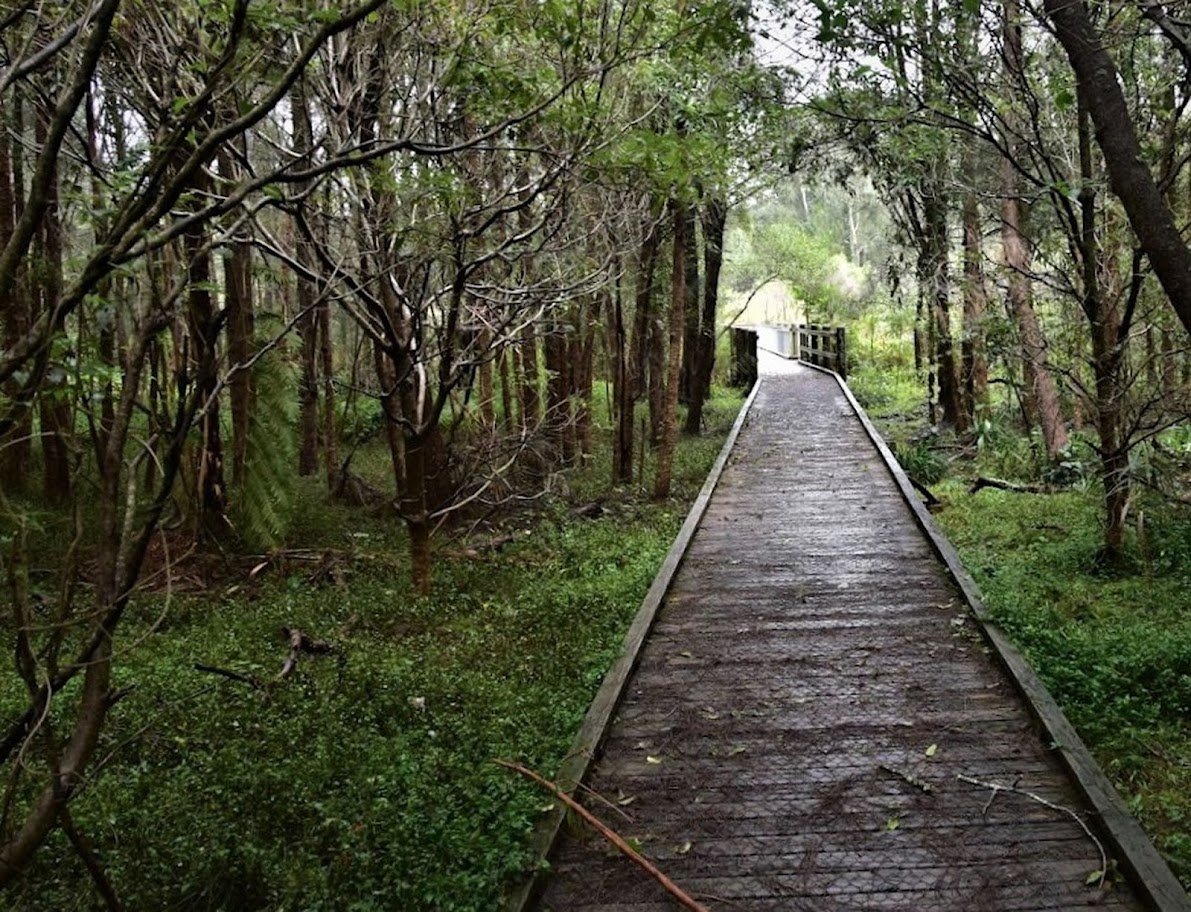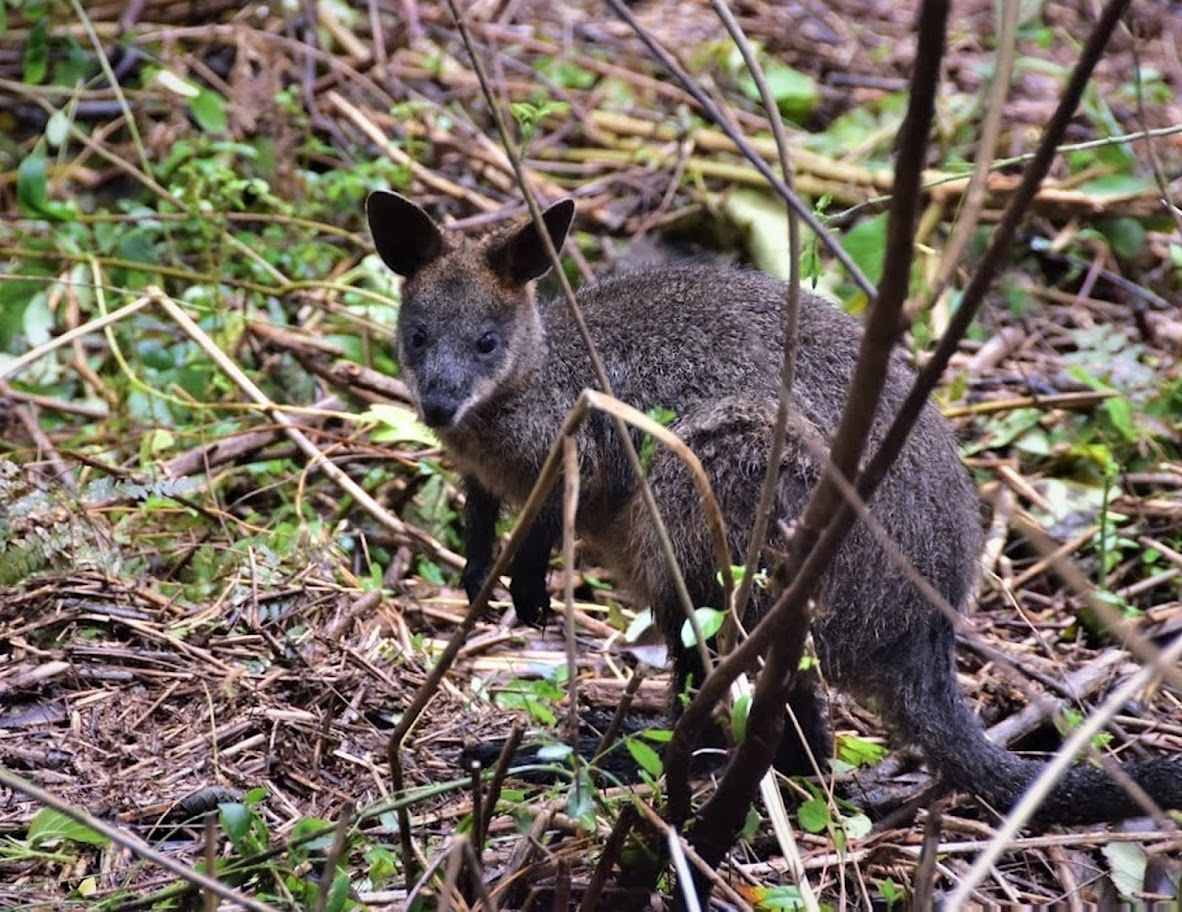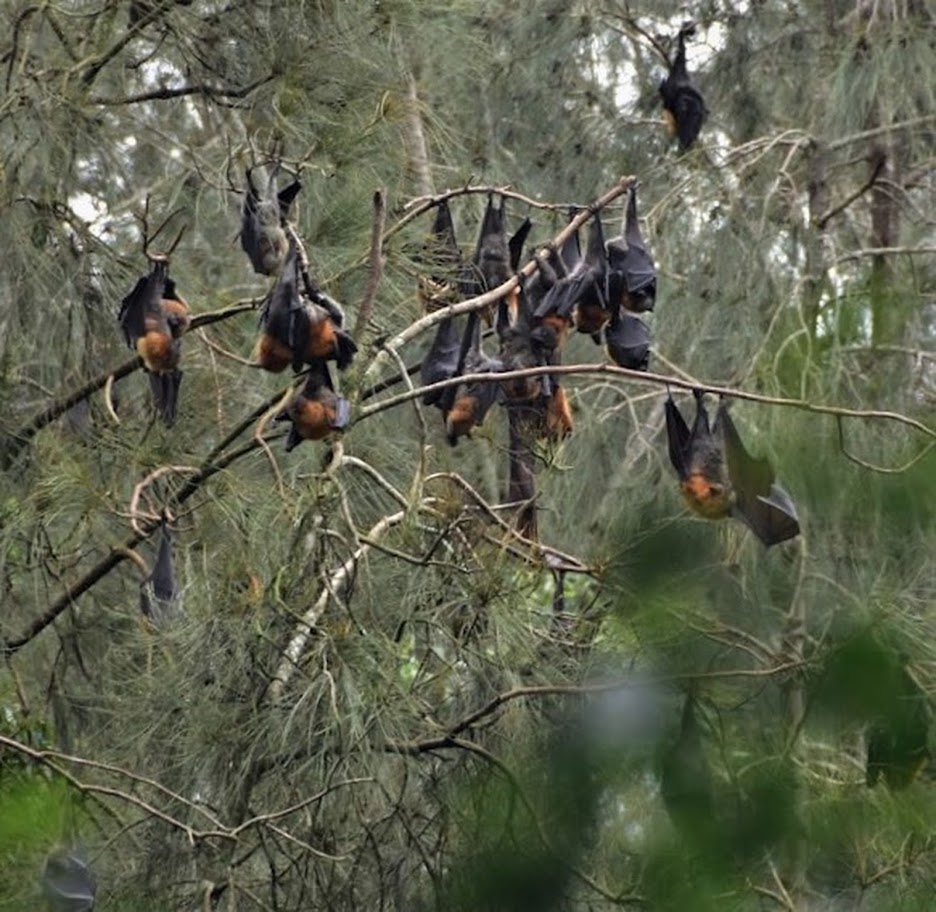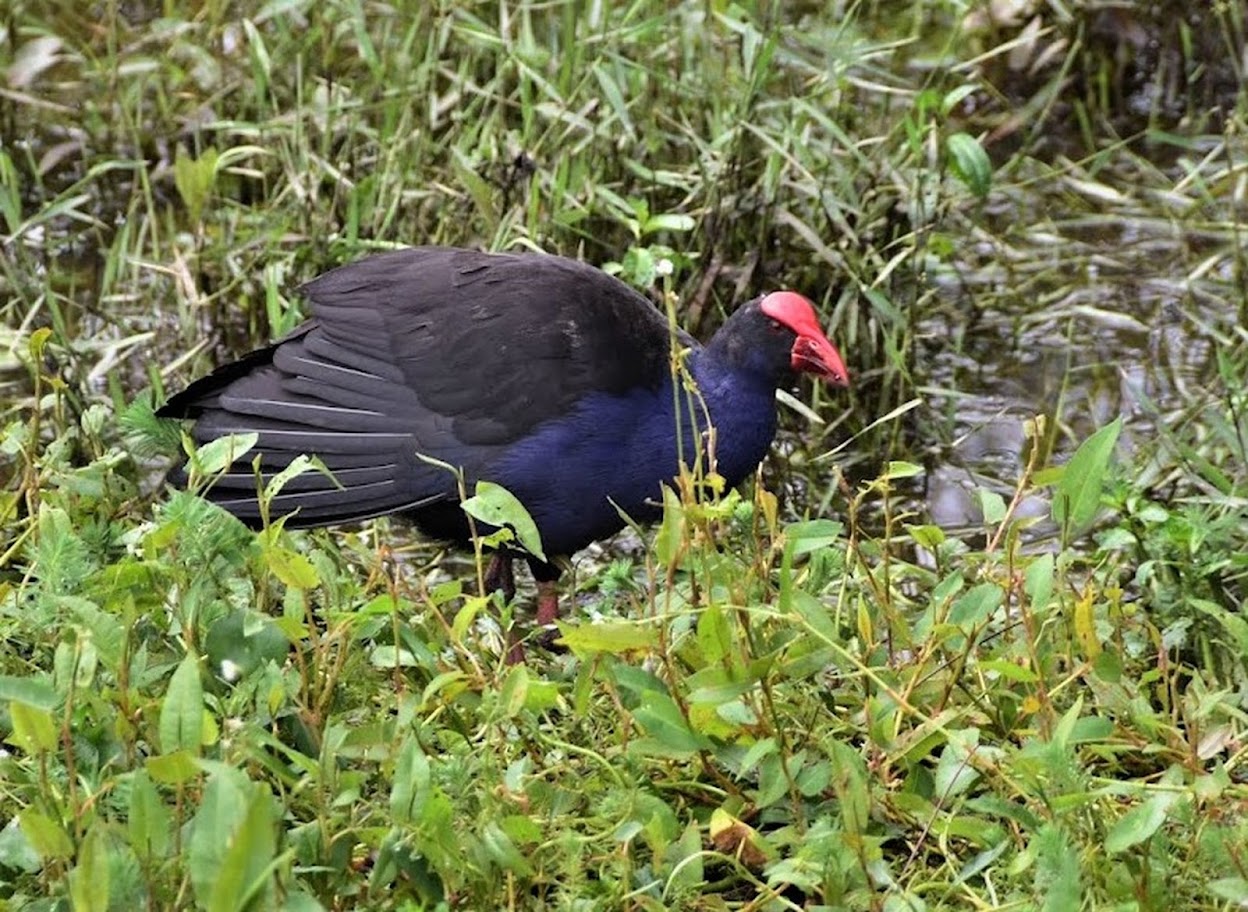 Above photos: Kevin Murray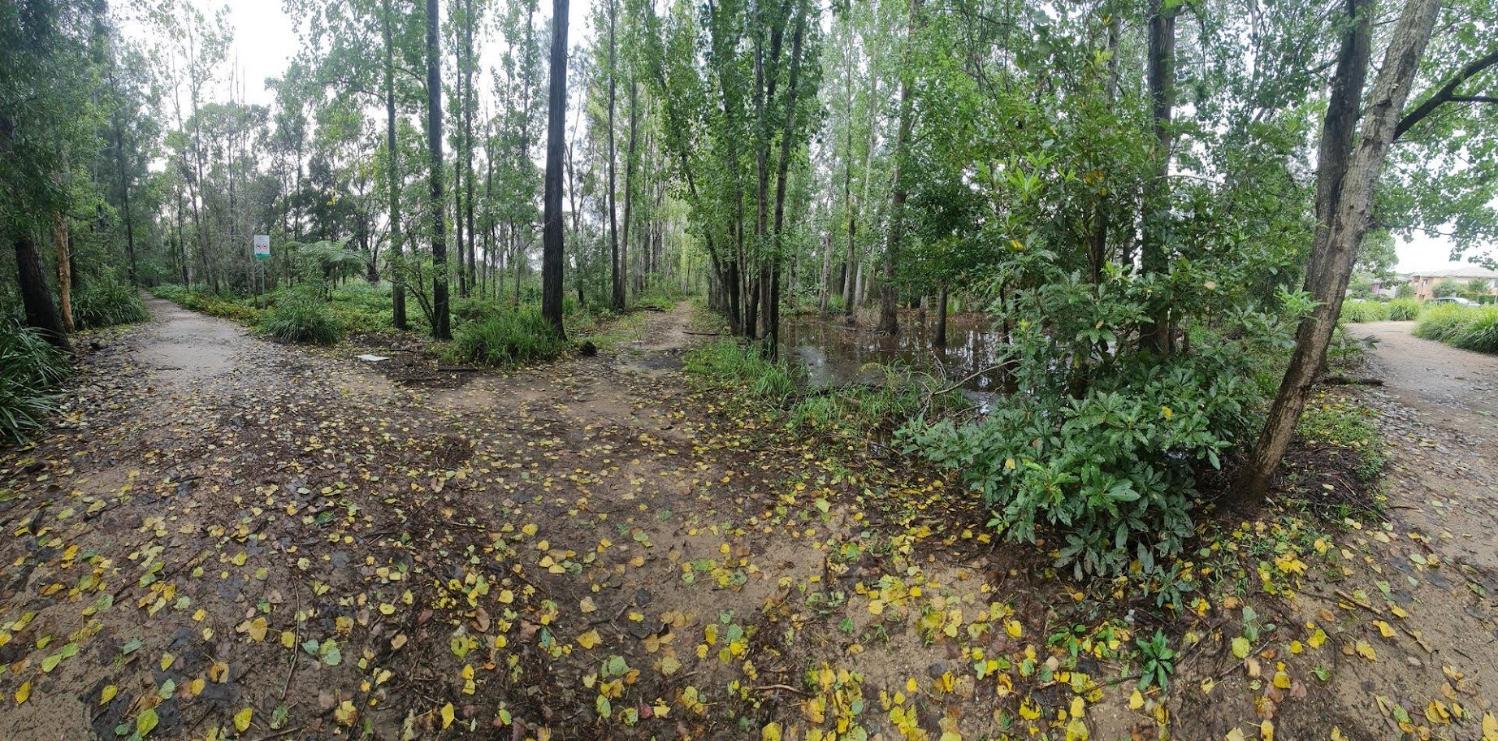 Warriewood wtlands, March 9, 2022. Photo: Joe Mills