June 13 - 19, 2021: Issue 498

Early Winter Mix: Sports, Sunrises, School Excursion To The Surf Clubs, PB Longboarders June Comp., Seal At DY, Out & About +
School Excursion To The Surf Club
Geoff Searl OAM, President Avalon Beach Historical Society and member Avalon Beach SLSC, and Warren Young OAM Life Member of Avalon Beach SLSC presented a show and tell about the surf club and surf safety to primary school students from Maria Regina Primary School at Avalon Beach SLSC on Friday June 11th.
Geoff gave a "slide show" of beach and surf club photos, following a photo show and tell about Maria Regina school history at the school earlier.
The most popular historic photo for the children's questions turned out to be the giant squid floating in the Avalon rock pool... an inflatable prop in the 1996 movie The Beast filmed at Avalon Beach.
Warren showed the children rescue equipment, gave a surf safety talk and explained surf club photos on the club walls, and the plaques for the IRB, Malibu surfing, and the teahouse kiosk, outside in the park.
Local schools will be invited to the Historical Photo Exhibition to be held over the October long weekend, for the 100th anniversary of the naming of Avalon Beach, being organised by Geoff Searl and the Avalon Beach Historical Society.
photos and report by Roger Sayers OAM Life Member ABSLSC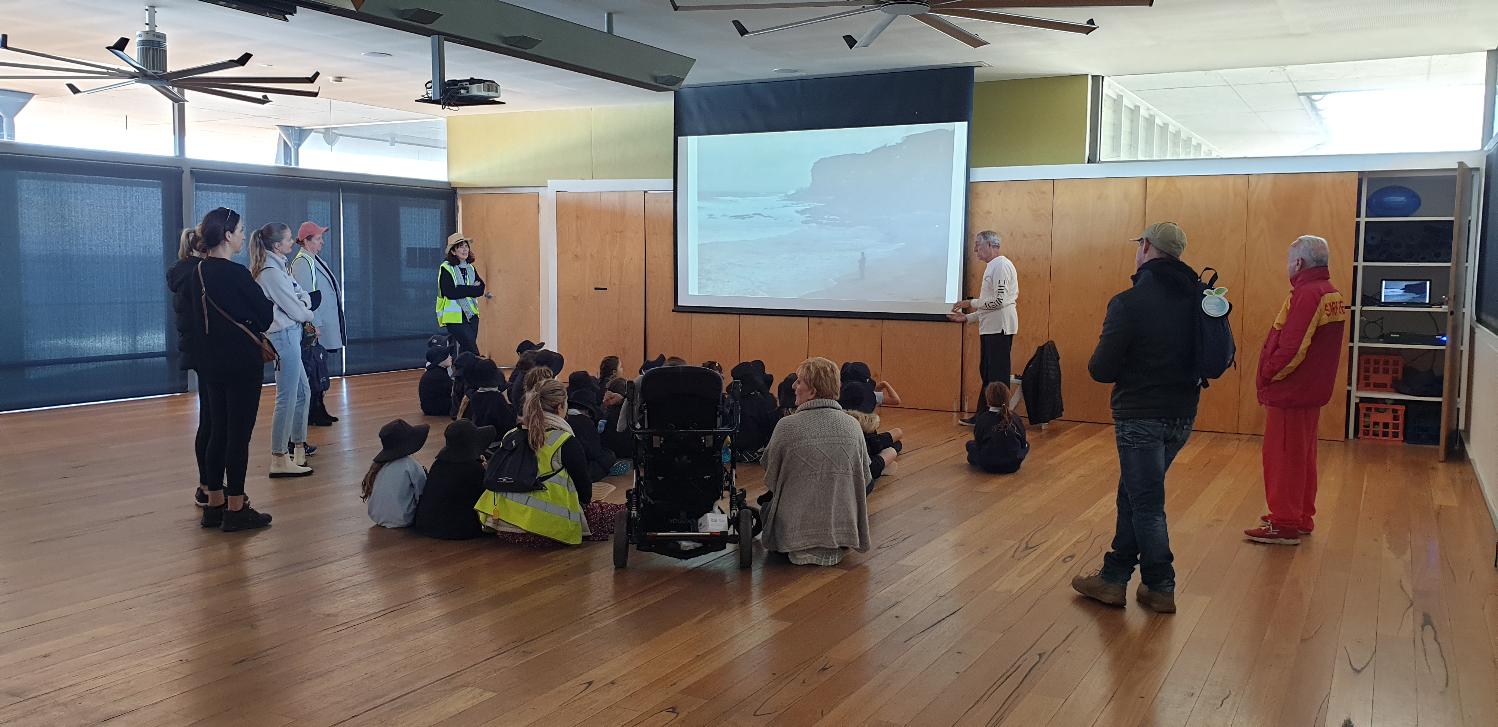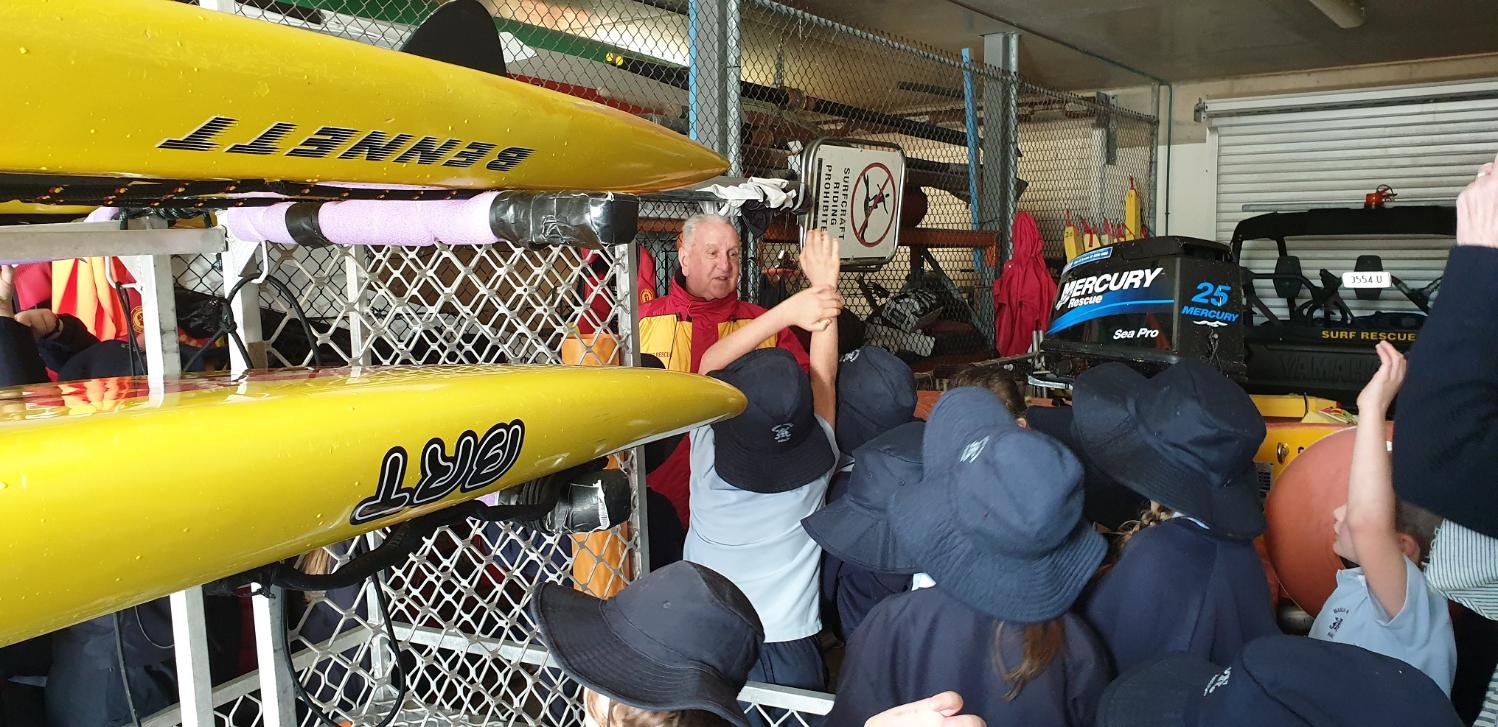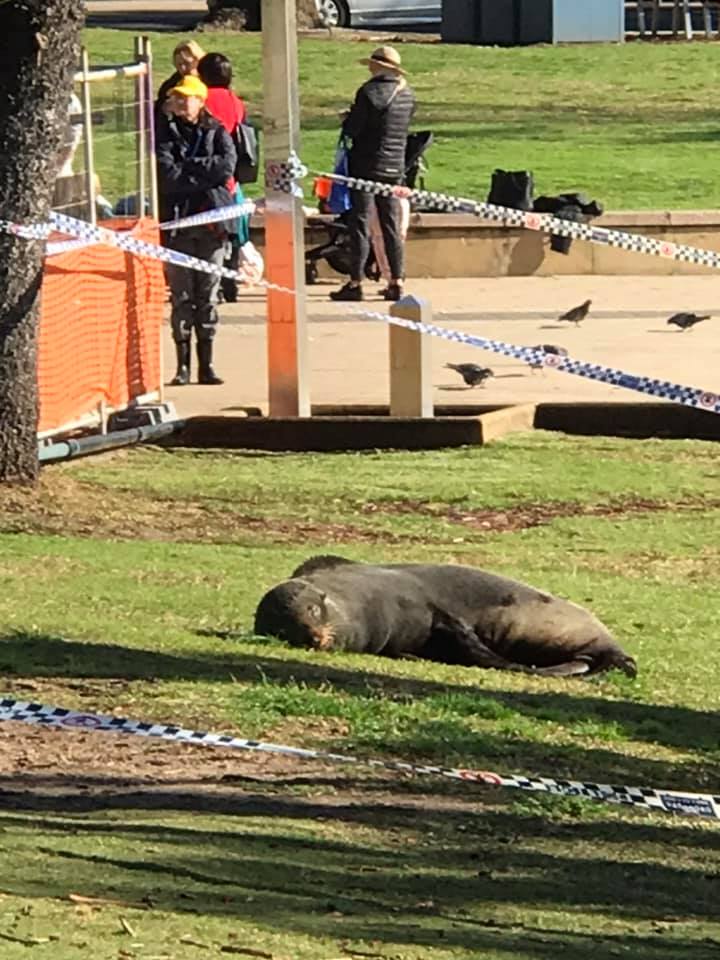 Seal at Dee Why - this one is smaller, younger, and has bite mark on rear, possibly from a shark. NSW Police have cordoned off the area and authorities have reminded people to stay at least 40m away and keep their dogs on leash if walking past and at least 40m distant from this visitors. photo by and courtesy Paul Tyler - per Facebook
Palm Beach Longboarders June Comp
We're a longboarding club of mature groms and grommets. We meet beachside at 7am on the first Sunday of each month for a monthly comp.
June 2021 competition: another magic day with great surf conditions. Special thanks to Johnson Brothers Mitre 10, Beach Without Sand and Palm Beach Surfing Co. and Sam Watson.
photos by and courtesy Adriaan van der Wallen.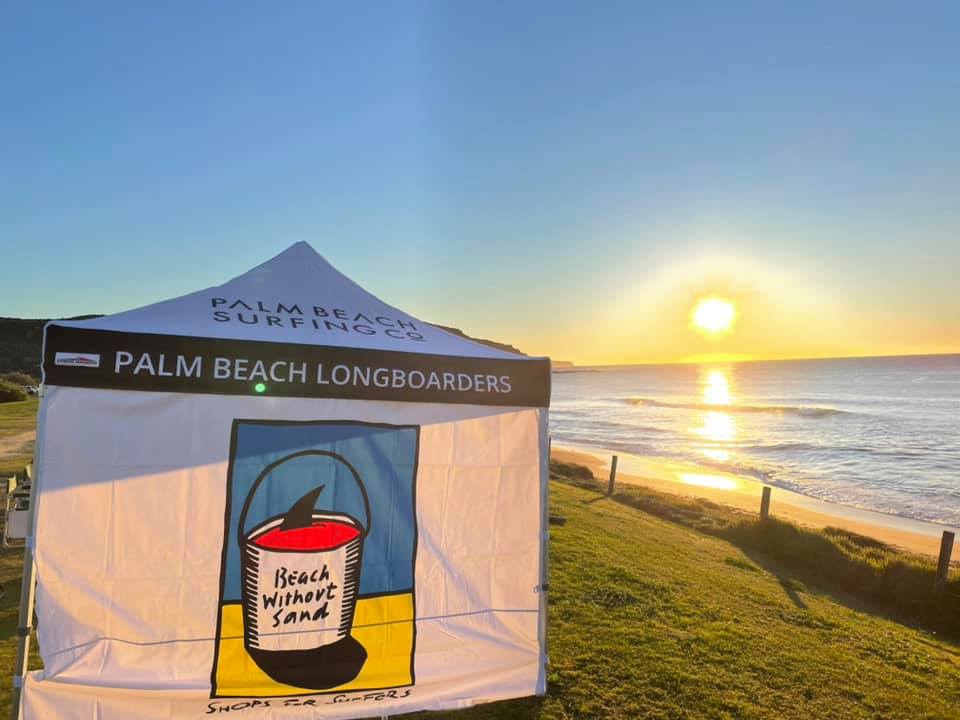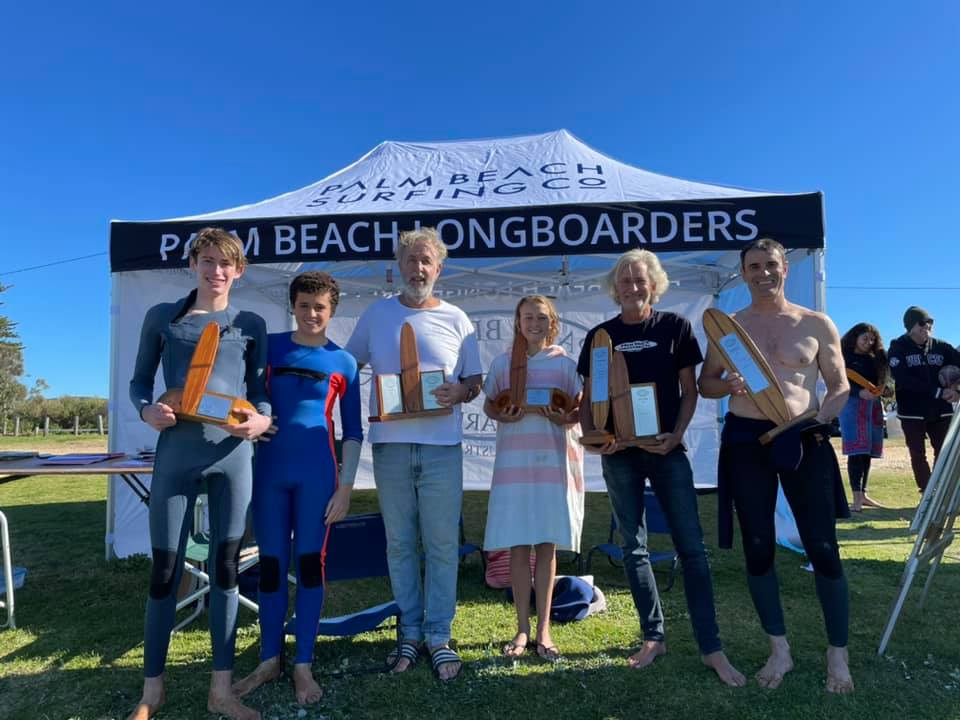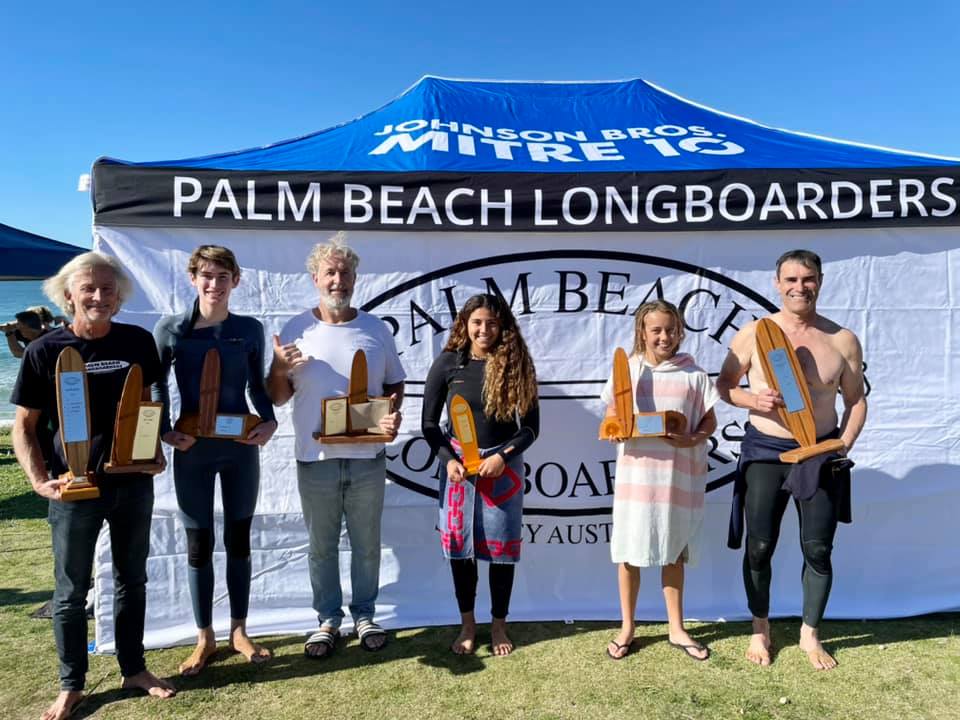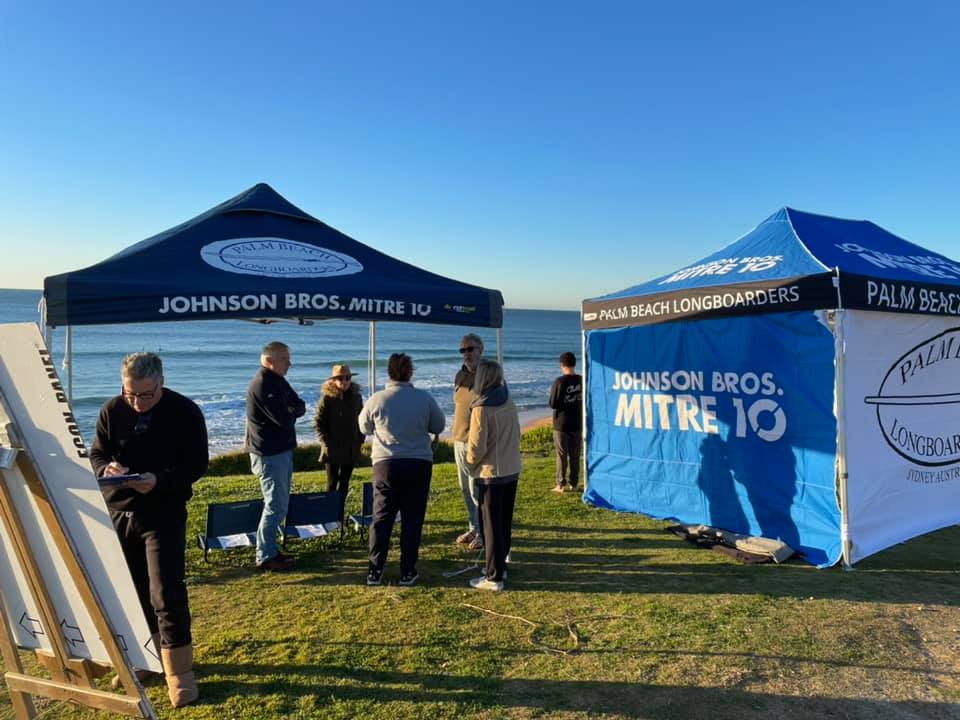 Turimetta Sunrise: Tuesday June 8th, 2021
Sequence of photos by Joe Mills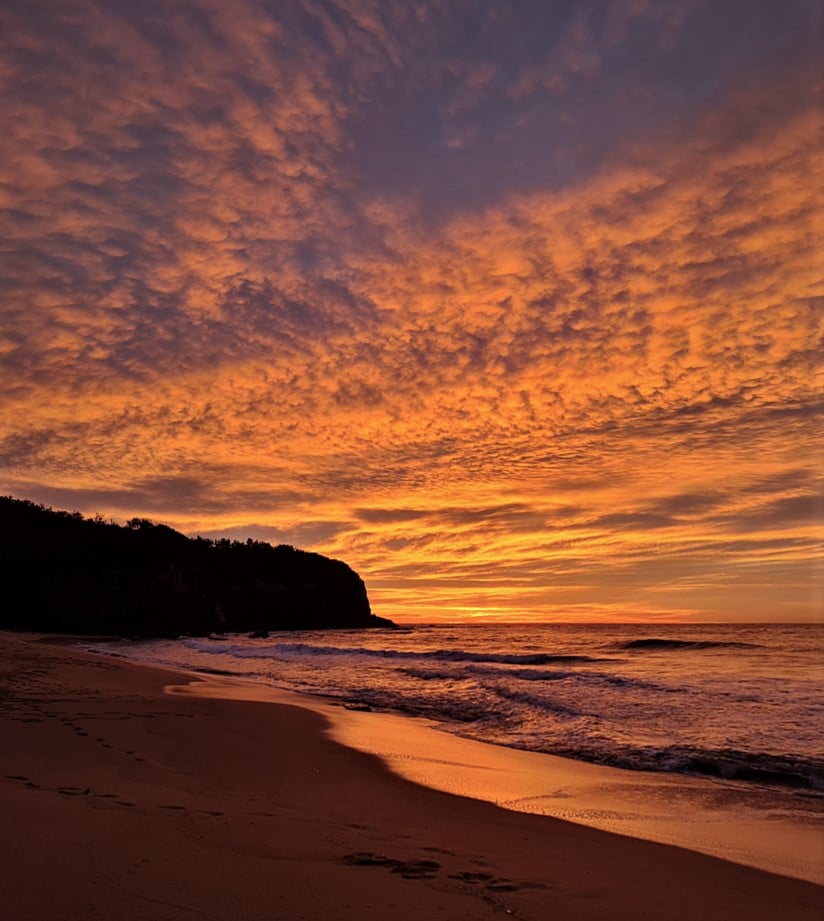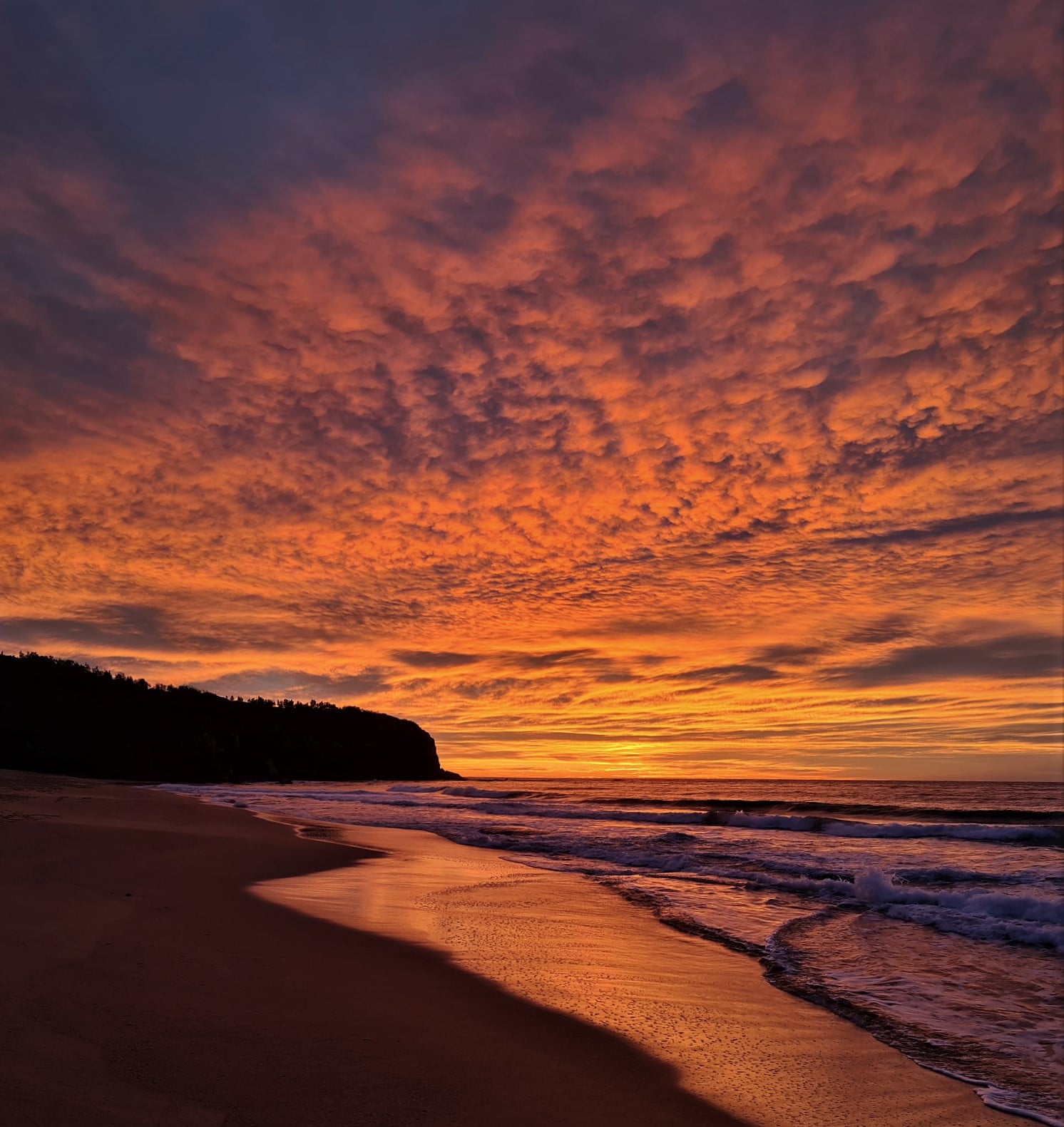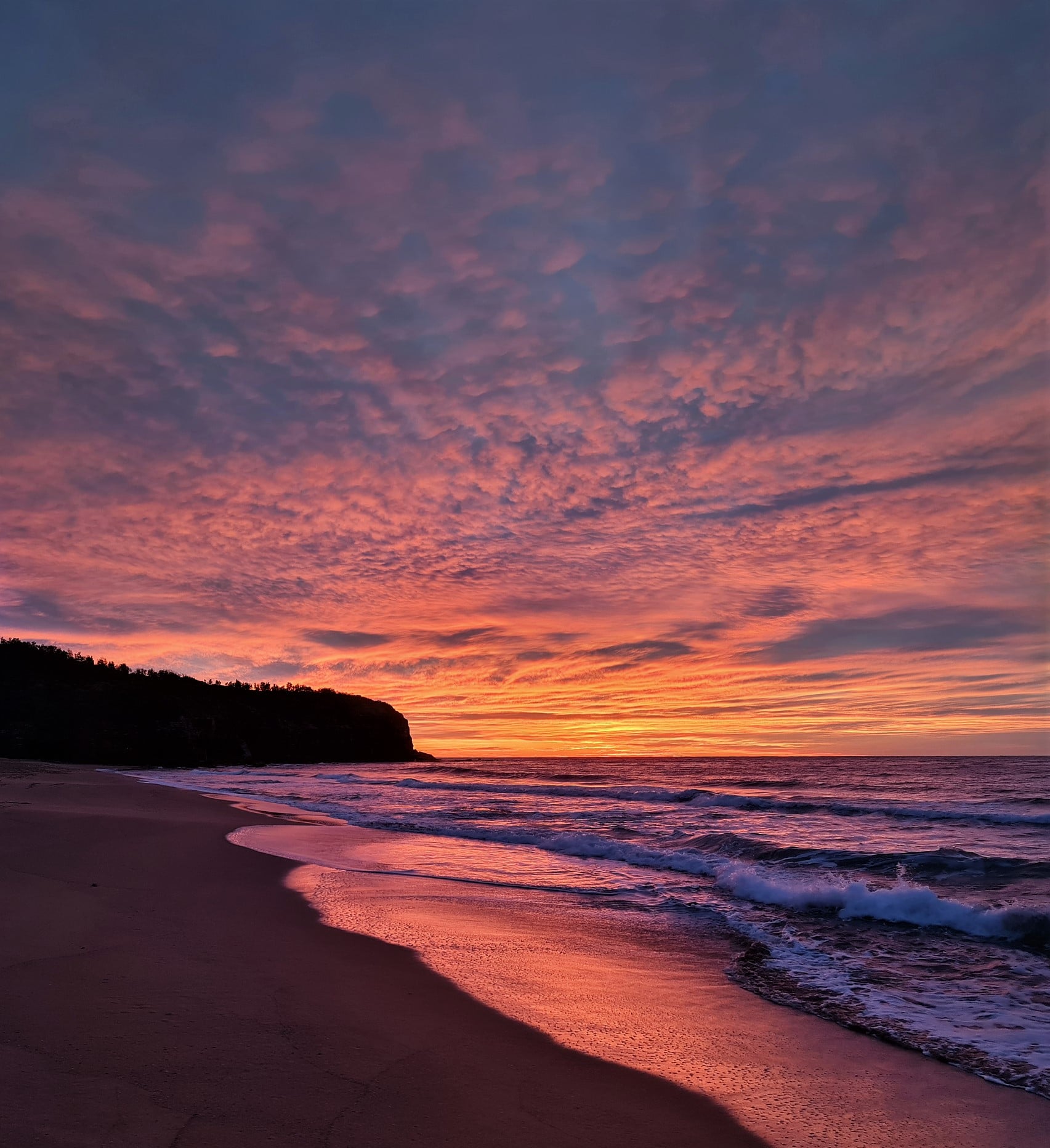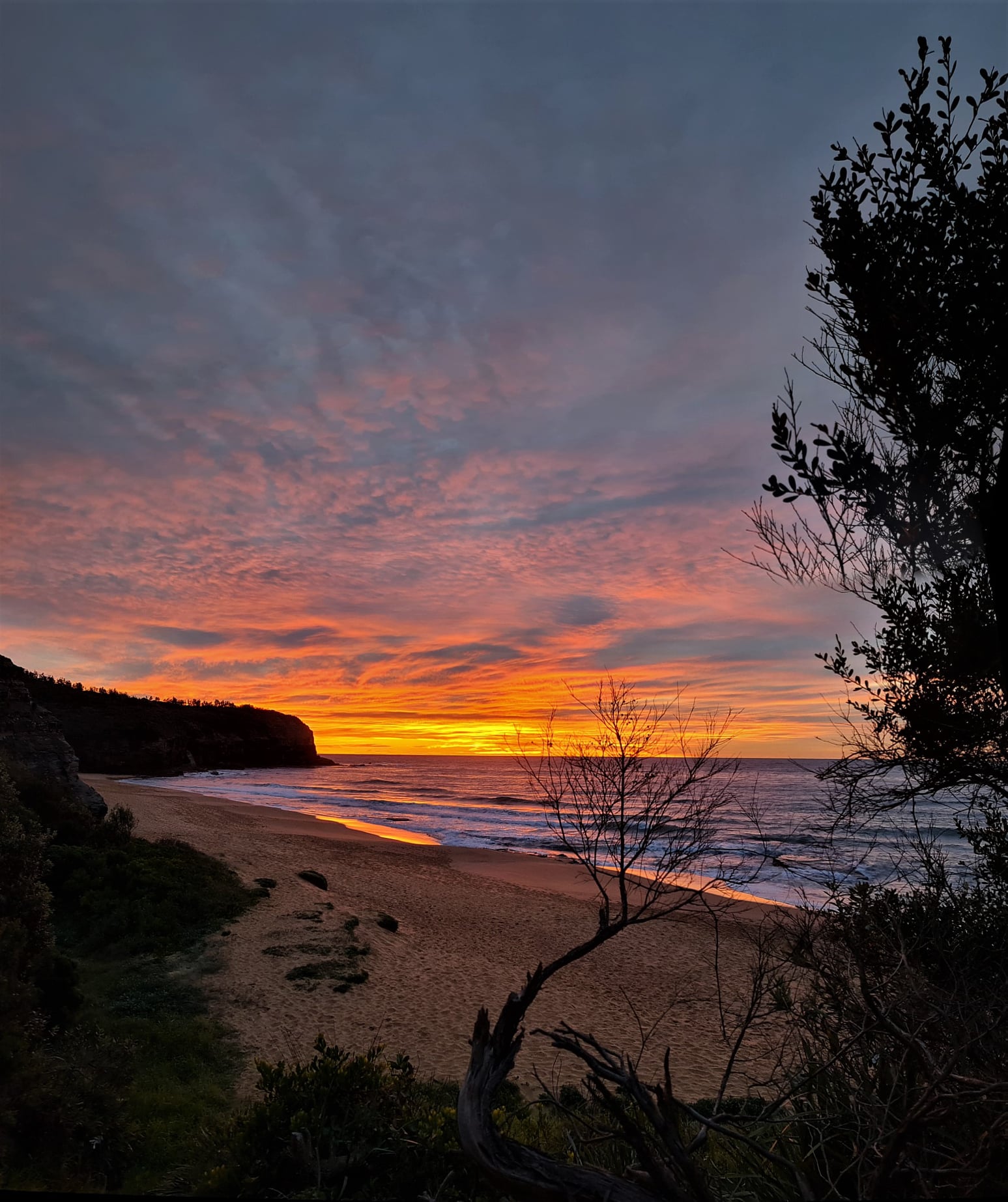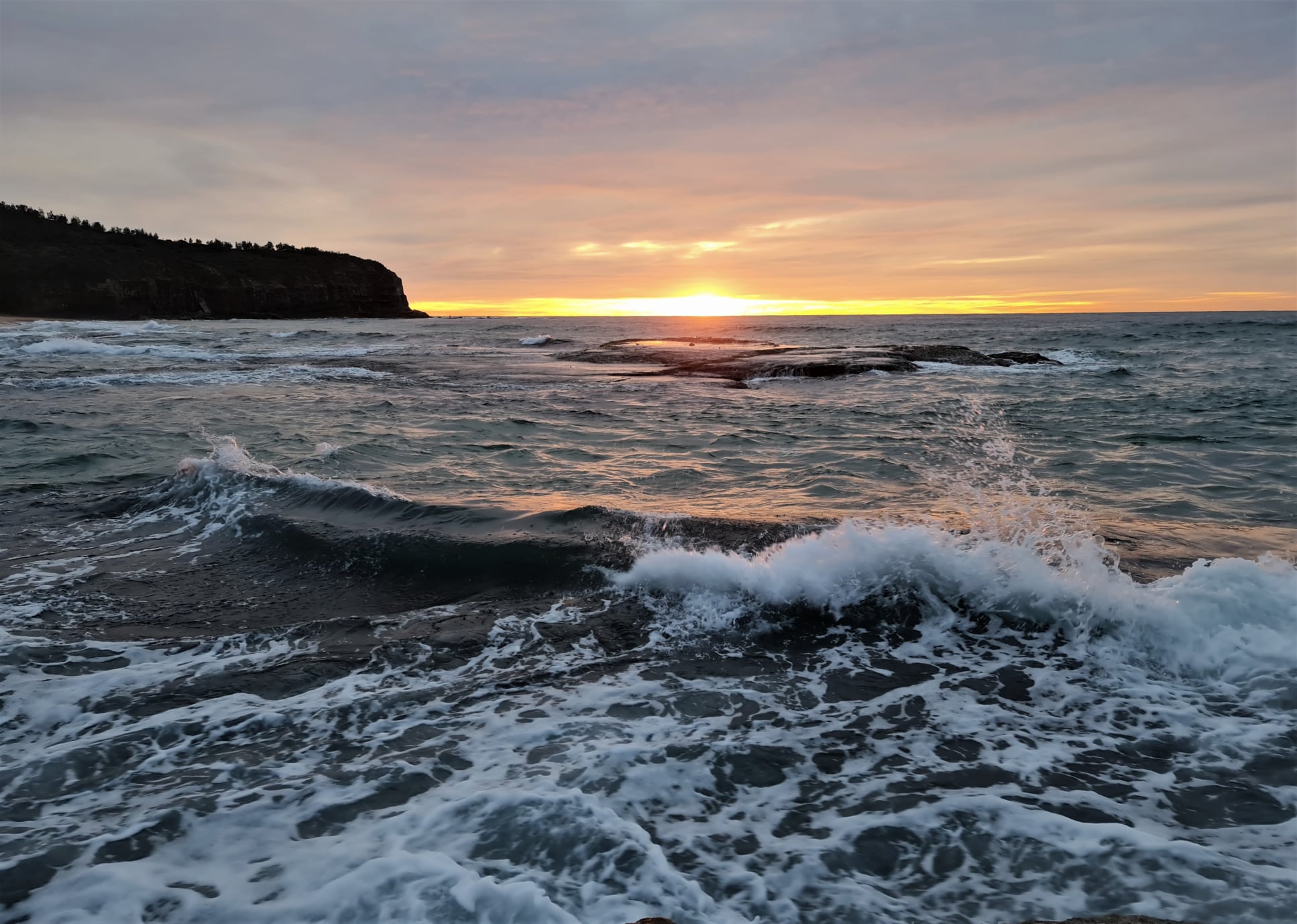 Warringah Rugby: The Inaugural "Rusty-Sutherland Cup"
A new Cup was introduced for 3rd and 4th Grade on Saturday June 5th.
Named in Honour ofWarringah Rugby photo.. Both these guys have been volunteers with the lower grades for a number of years.
The cup is awarded to the club with the higher aggregate scores on the day for the lower grades. Which saw The Rats come away with the Cup and bragging rights with total points at 72-8.
Rusty and Jack awarded the trophy and are extremely honoured to be included.
It will be reciprocated when we play at Manly on the 21st August and will hopefully continue well into the future.
Jack Sutherland was the Warringah Rugby club's first fullback back in 1963 and remains a Rats stalwart. Russell "Rusty" Mackie is a Manly Marlins legend and was still playing in 2018, then 71 and playing his 378th-grade game.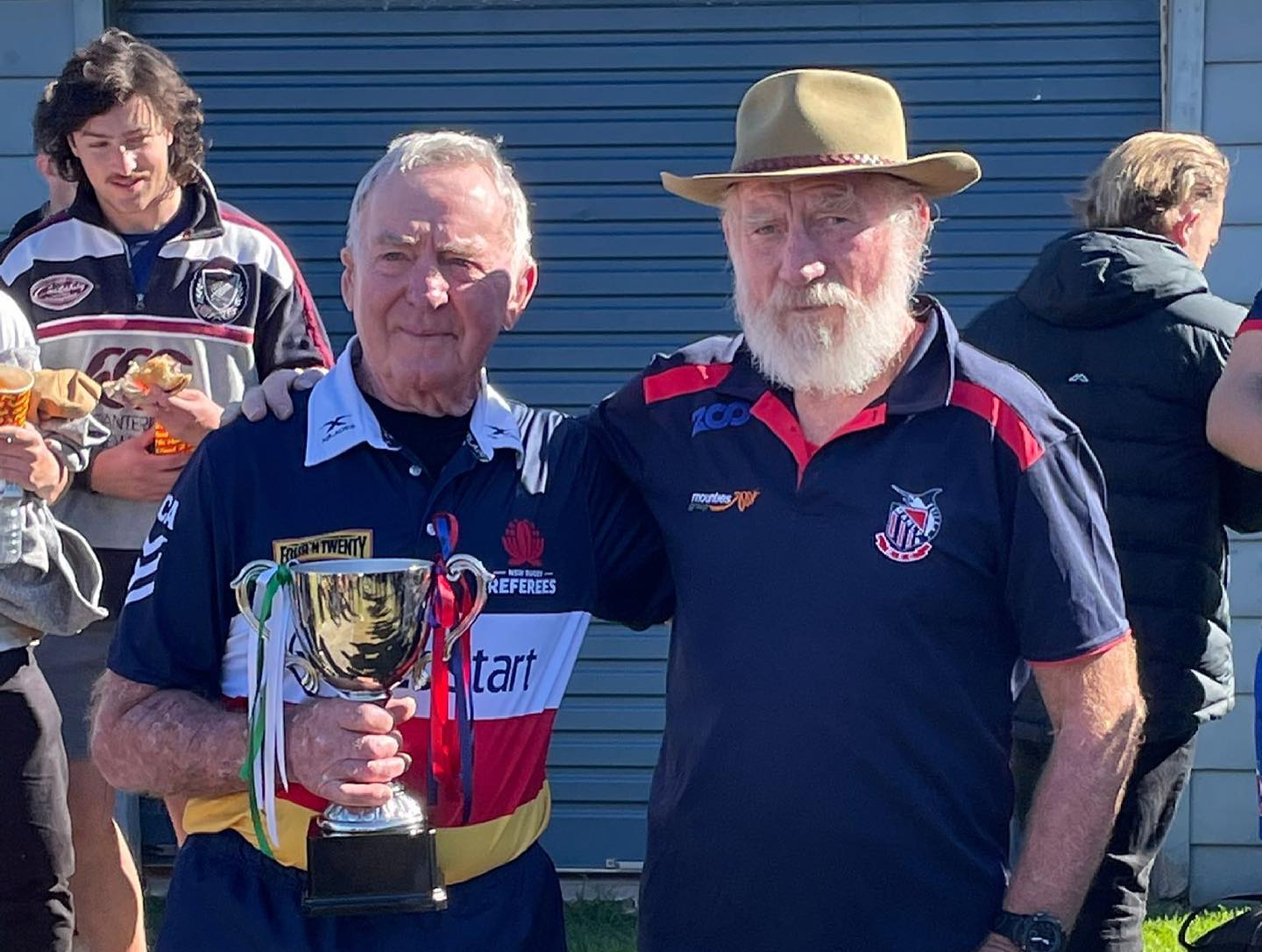 Warringah Rugby photo. Warringah Rugby photo.

The Marlins and Rats hosted a first-ever joint lunch to celebrate the 50th Anniversary (1971-2021) of the Derby. The Tony 'Slaggy' Miller Lunch was one of the biggest rugby lunches ever held locally with a room packed with sponsors, supporters and former players, all keen to be a part of this special day. The lunch, hosted by the voice of rugby and a face very familiar to both clubs, Sean Maloney, was held at Miramare Gardens, Terrey Hills on Friday June 4th, prior to Saturdays games.
The Derby, one of Australia's great sporting rivalries, was born back at Manly Oval on April 27, 1971. A crowd of 3154 were at the ground to watch the historic first game between the Warringah Rats and the Manly Marlins. Manly ended up winning 21-17 and a sporting tradition was born.
Until the 1960s Rugby here meant Manly. Warringah was formed in 1963 due to a high demand of junior rugby players searching for clubs on the northern peninsula. Being one of the most rapidly developing areas in Sydney at the time this subsequently led to the establishment in the 1962/1963 season of the Warringah Junior Rugby Union and appeared for the first time in the Sydney second division competition in 1964, with foundation president and initial coach Bill Simpson succeeding in luring several Manly first-graders to the club.
Manly had consistently produced Australian representatives, including the first Test captain Frank 'Banger' Row, Charlie Eastes, Rex Mossop, Brian Cox, Aub Hodgson and Rob Heming.
A Rats coup came in 1977, when one of the area's most famous footballers, Tony 'Slaggy' Miller, left Manly to join them. Miller was Manly royalty. Throughout his career Miller played 346 First Grade games for his beloved Manly, coached the club from 1973 to 1976, and then coached the then newly formed Warringah club from 1977 to 1985. This was on top of Slaggy playing 103 games for Australia, including 41 Tests which then was a national record.
Born and bred in Sydney, Miller was schooled in Balgowlah and Mosman before he enrolled at 'Shore'. While he was only at Shore for three years the school offered Miller his first taste of rugby. Miller went on to play in the lower grades for Manly Surf Club, then St Matthews Church team in his late teens where he was fortunate to come under the coaching influence of Bill Simpson. After playing for the NSW U21s, Miller fronted up for the Manly Club where he made his First grade debut in 1950.
Miller will forever be revered for the quality of his play. He was the role model for an aspiring forward. His craggy features, with scar tissue rampant, was one of the most recognised faces in Australian rugby. His feats were truly extraordinary. A genuine servant of the game at all levels, the rugby world was shocked when he died suddenly in 1988 aged just 59 years.
In 2021 he remains a singular link between the two clubs as they celebrated their 50th derby.
Known as the Rats or Ratties, the club took on this tag after experiencing difficult years and many defeats. The players were reminded by Doug Leslie Snr ( a Rat of Tobruk), that to give up in the face of adversity is never an option. The tradition of the Rats of Tobruk, of bonding together and making commitments in the true spirit of mateship should always be remembered and will prevail just in the same way as the Desert Rats of Tobruk prevailed. From that time on the Club became known as the Green Rats and their long held friendship with the 'Rats of Tobruk Veterans Association' and their legacy is honoured by a memorial on the hill at the southern end of 'Rat Park'.
From the club itself - Values of Warringah Rugby Club
Although the Club operates in an ever-changing environment, our values remain steadfast. They don't shift with time or circumstances, they don't yield to whim or convenience, they're part of who we are. At Warringah we never give in, we respect our opposition and celebrate the community that supports us.
The club has a large support team, 'Friends of Warringah' and a big crew of volunteers, known as the 'Rat Pack' Their loyal fans who gather on the ocean side are known as 'Hillbillies':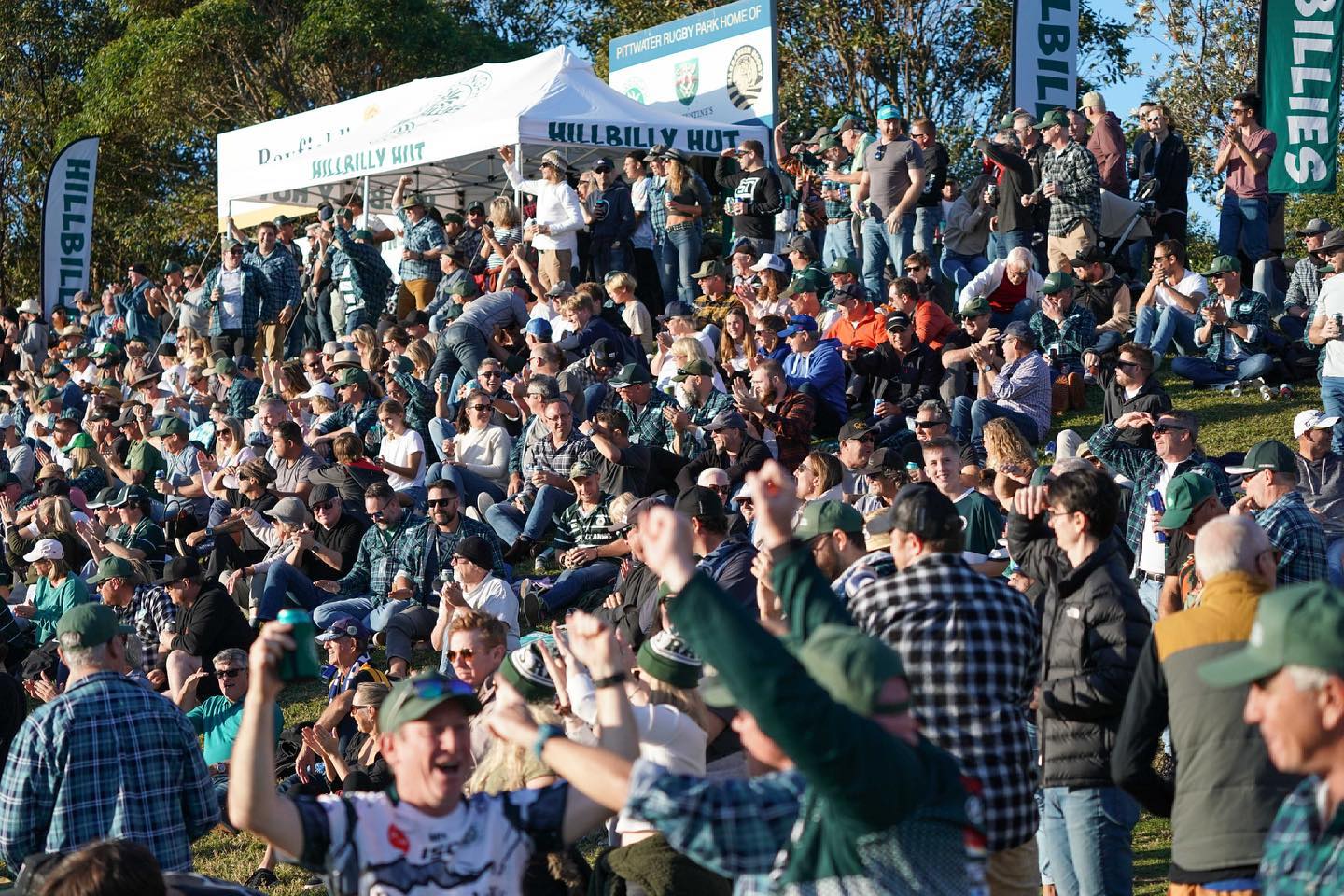 At Rat Park, Saturday June 5th, for the 'derby'. Warringah Rugby photo.
So.... what was on the scoreboard by day's end, Saturday June 5th 2021?
Wins for all Warringah's Grade teams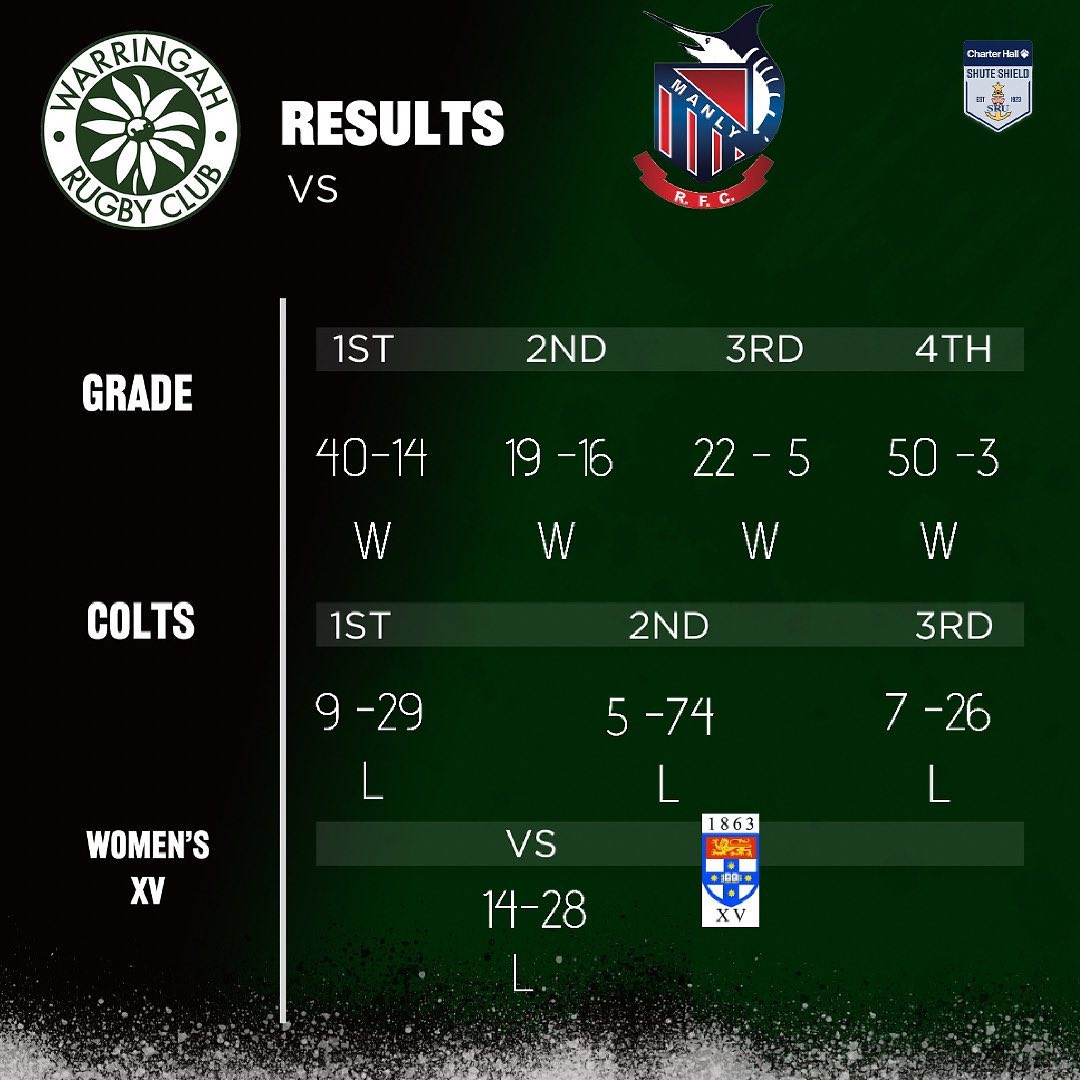 Anthony Robert 'Slaggy' Miller biography excerpt from https://www.classicwallabies.com.au/players/anthony-robert-miller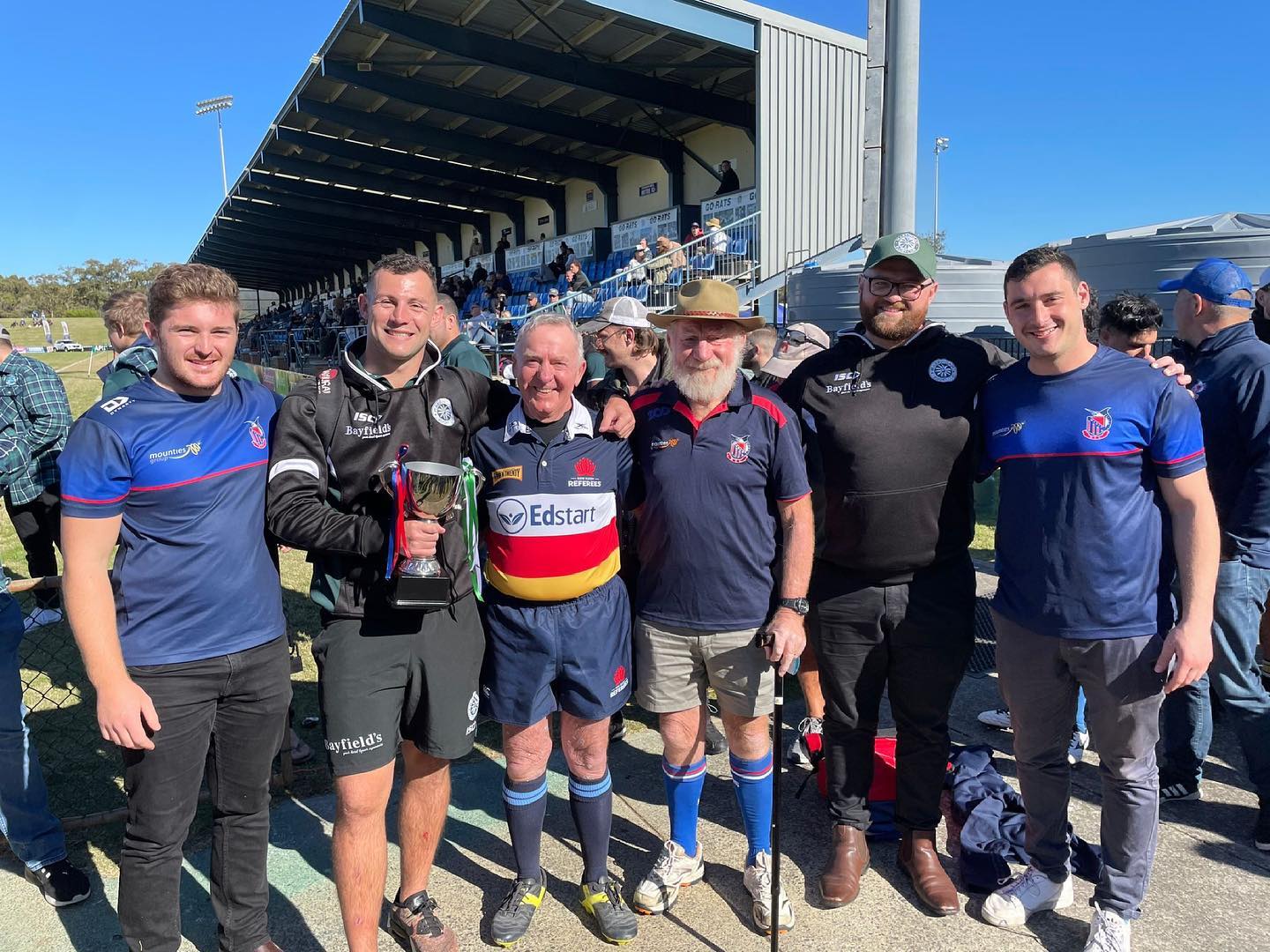 Jack Sutherland from Warringah and Russell "Rusty" Mackie from Manly - Warringah Rugby photo.
Quiet Winter Suntrap On Saturday Afternoons: Avalon Beach Bowling Club
Photos by A J Guesdon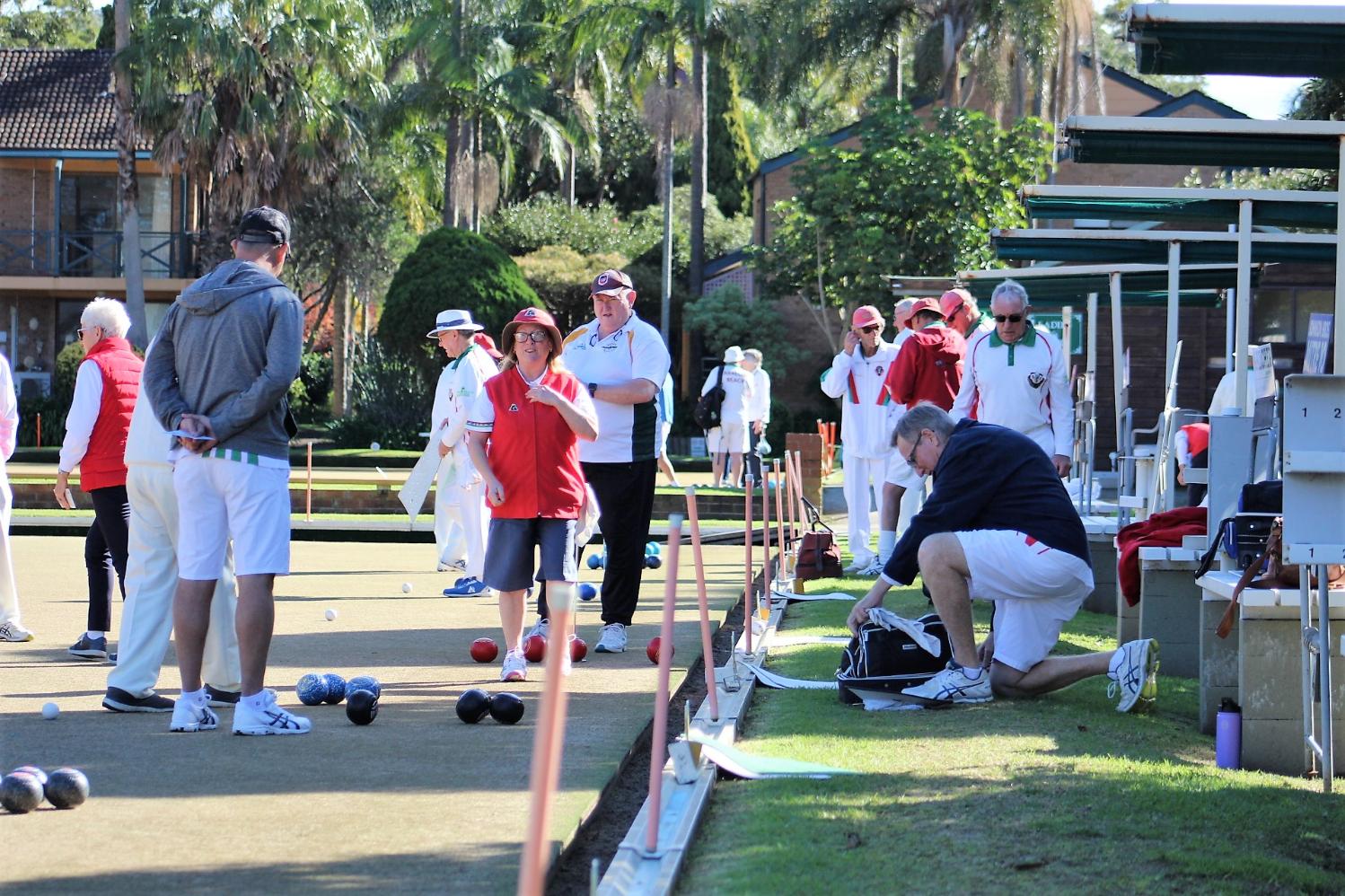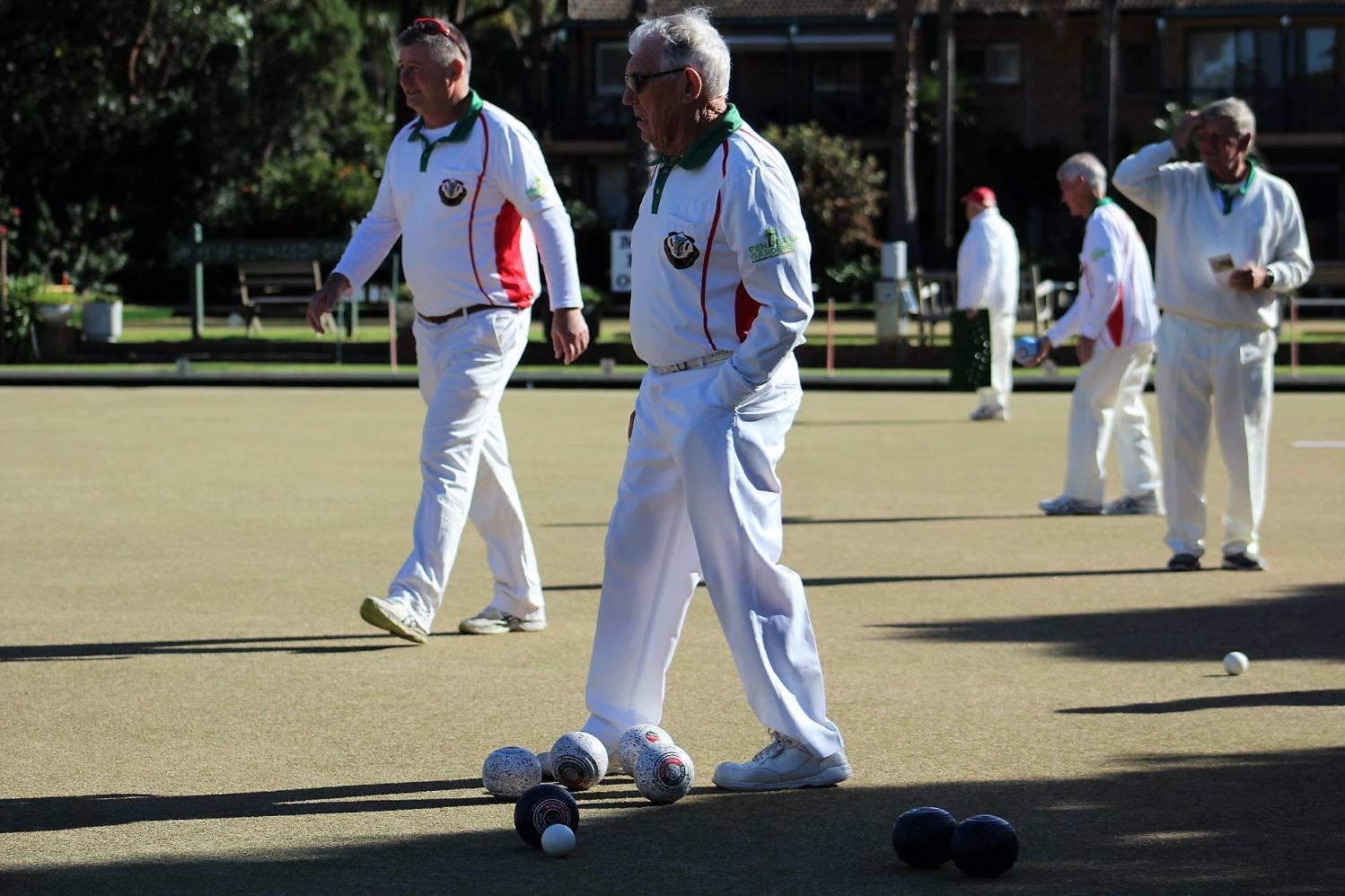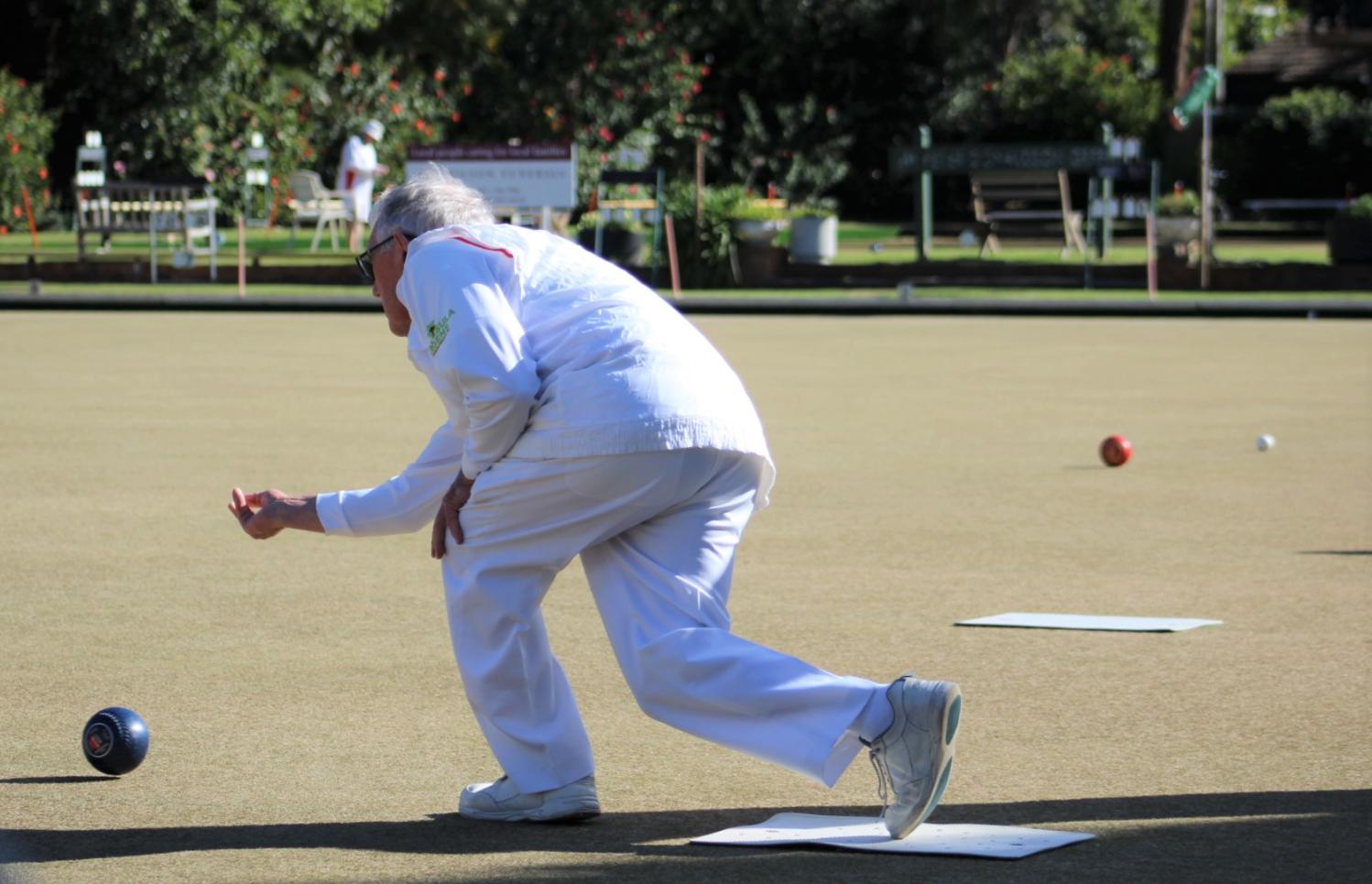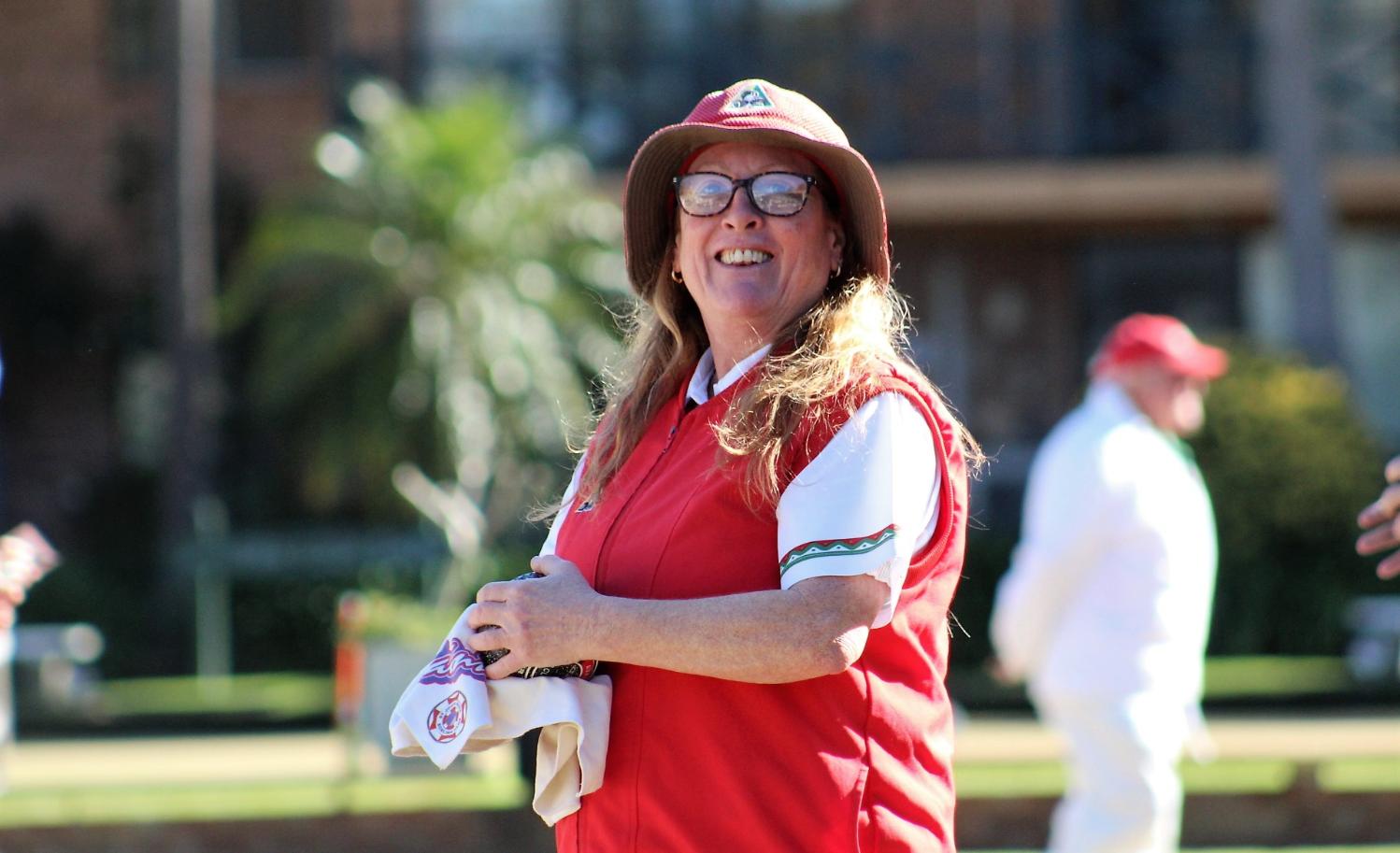 Big Donation To Community: June 11, 2021
Avalon Beach SLSC were speechless when our Club Sponsor McGrath Pittwater contacted us to share the news that their proceeds from the sale 468 Barrenjoey Road (one of the original Avalon homes) would be donated to our Club and the OneEighty team. THANK YOU MCGRATH PITTWATER and thank you to homeowner Ruth for your generosity and support of our Club and community.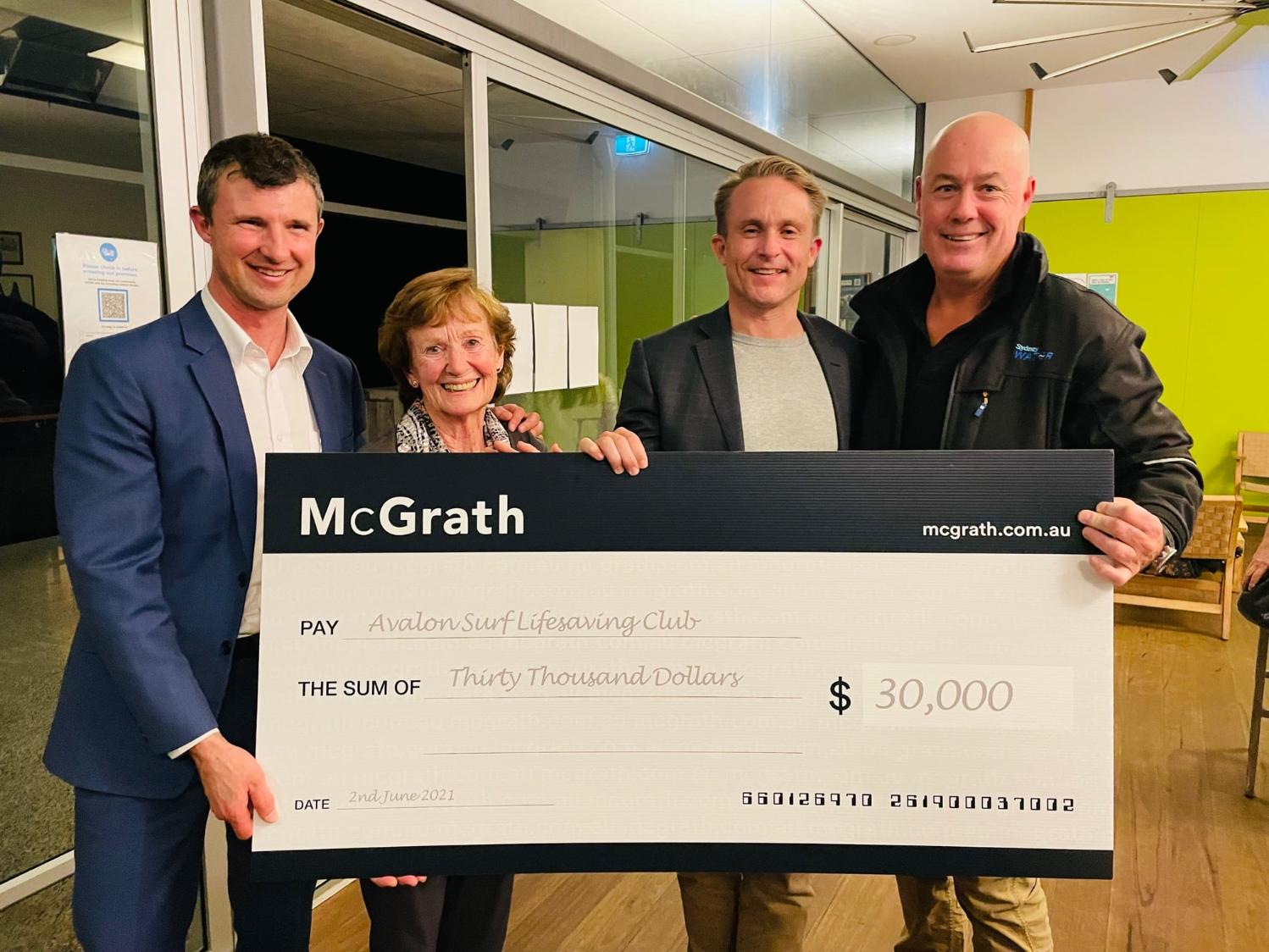 Blooming In Our Bush Reserves At Present
Photos by Selena Griffith