July 16 - 22, 2023: Issue 590
New expanded NSW rural fire station in Duffys Forest officially opened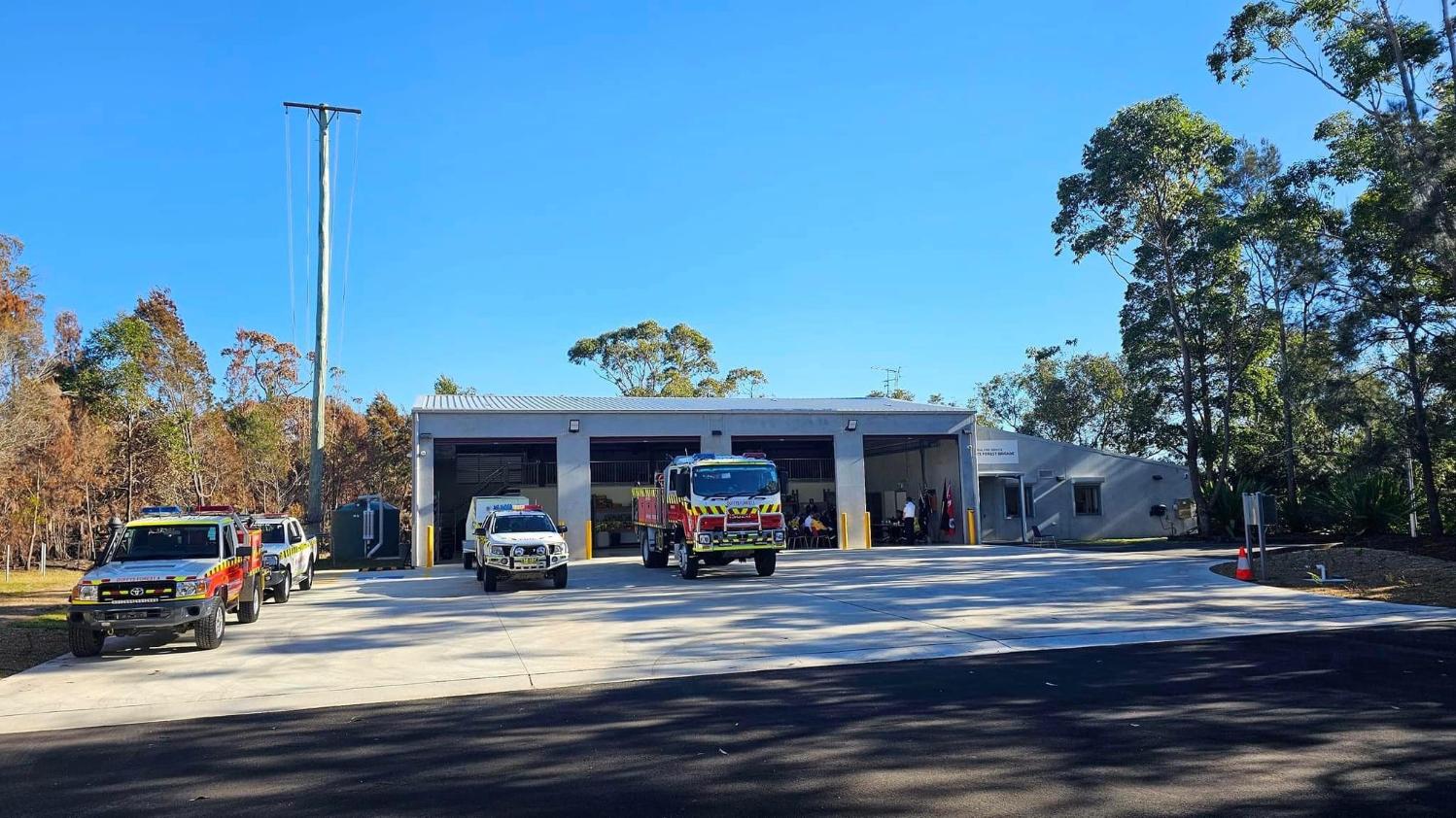 A new Rural Fire Service Brigade building at Duffys Forest officially opened its doors on Friday June 25th.

Council, in partnership with the Rural Fire Service, demolished the existing building that was built in 1965 and have constructed a new modern fit-for-purpose building.
The building includes a multi-function room, kitchen, cleaning area, utility room, accessible bathroom facilities, media room and parking for up to four fire trucks. There will also be parking spaces for an additional 10 vehicles outside the station.
Mayor Sue Heins said the new fire station would better house the growing number of brigade members in the area.
"The Rural Fire Service (RFS) play a critical role in protecting our community and pristine bushland and it is great to see it now has a base that is in line with current standards and fitting with the vital service it provides.
"While the majority of project's capital funding came from Rural Fire Service headquarters, with some funds provided by Council, I would also like to acknowledge the significant fundraising efforts of the Duffys Forest Rural Fire Brigade who contributed $200,000 to the new fire shed."
The original fire station had only two minor alterations since 1965, but over the years, a larger, better building was required.
Duffys Forest Rural Fire Brigade members celebrated the official opening of their new station, which will provide a central and secure hub for members as they continue to provide their community with a high level of fire protection.
RFS Deputy Commissioner Kyle Stewart joined brigade members and special guests at the new $2.4 million station to mark the occasion and thank volunteers for their ongoing service to the community.
Deputy Commissioner Stewart said the new station will not only accommodate the growing ranks of the brigade's volunteer membership, but also serve as a community hub and a base for the Northern Beaches Remote Area Firefighting Team.
"With four truck bays, office space and large mezzanine area, this station features amenities which will improve the experience and operational needs of our volunteers," Deputy Commissioner Stewart said.
"I am sure this facility is greatly welcomed by the more than 160 current volunteer members of the brigade and I commend them too on contributing to the overall value of the project, fundraising $134,000," he said.
Deputy Commissioner Stewart congratulated the Duffys Forest Rural Fire Brigade members for their ongoing hard work and dedication.
"These men and women remain on-hand 24 hours a day, seven days a week, and we should be extremely proud and grateful for their contribution," he said.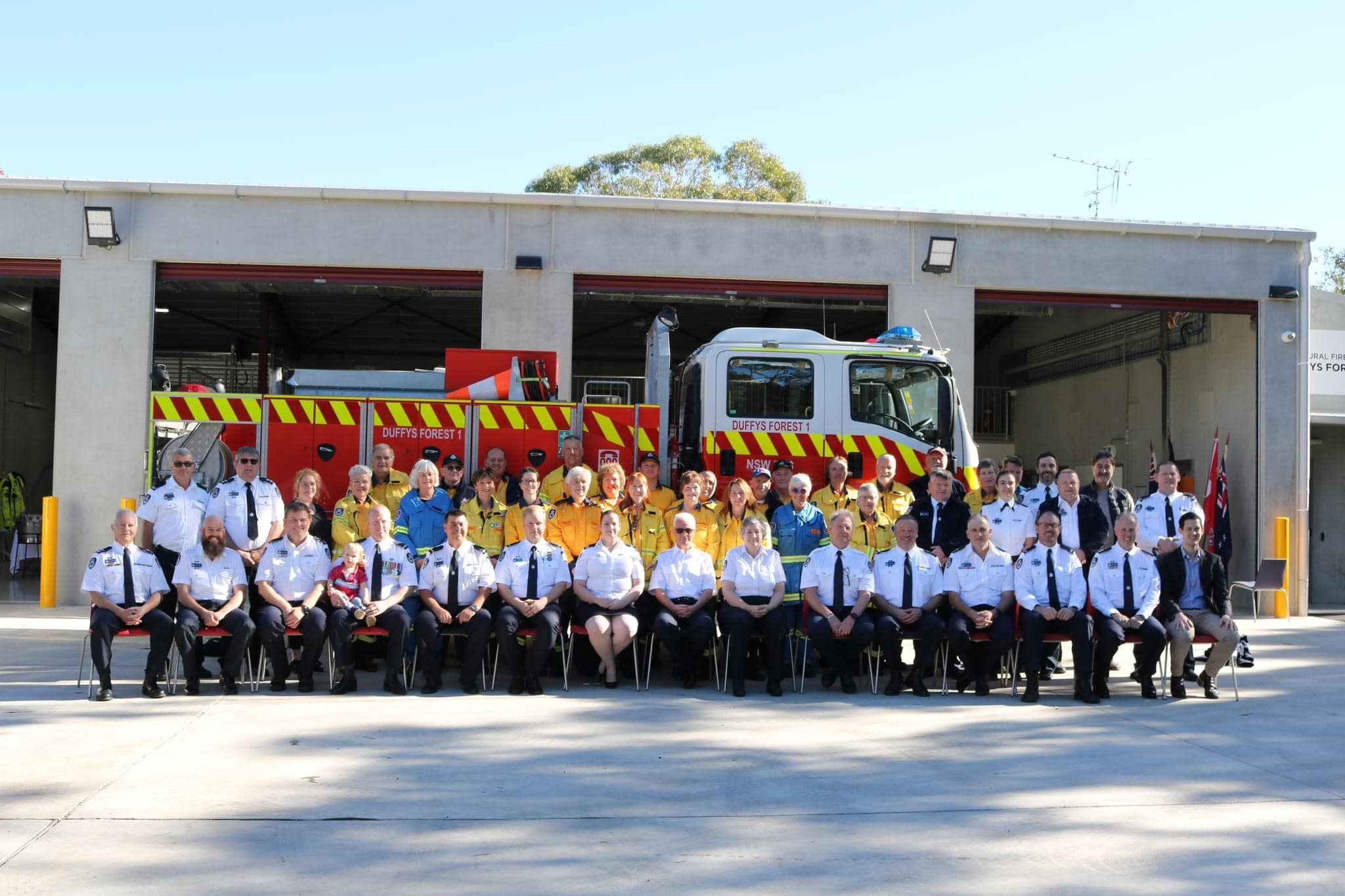 "I would like to take this time to praise all our volunteers for their efforts each and every day, particularly when dealing with emergencies here in the Northern Beaches District.
"We also thank the families, friends, employers and colleagues of these and all of our volunteers. We know it takes their ongoing support and patience which in turn enables RFS volunteers to do what they do to save lives and property."
Duffys Forest Rural Fire Brigade stated;
''Today we had our AGM in conjunction with the offical opening of our newly built station. The new station is a stark comparison to the old and will serve our brigade and the community well into the future.
Congratulations to all new officer bearers and thank you to those who have stepped down for your dedicated service.''
The NSW RFS is the world's largest volunteer fire fighting service and our area has a proud history of volunteer firefighting.
Photos: Duffys Forest Rural Fire Brigade